Since the first Developer Build of Android 13, Android Police's staff has thoroughly tested and reviewed Android 13. Google Pixel phones were the first to get the upgrade, but it's been steadily rolling out to all the best Android phones.
While the latest version of the OS is a little short on features compared to its predecessor, this is probably for the best. Android 13 refines what made Android 12 great, but it wasn't all improvements. Through our testing, we found helpful new features that should excite anyone waiting for the update. Here are eight of the best.
Android 13 is still rolling out to users. Google Pixel and Samsung Galaxy owners should have the update. If you're still waiting, check out our Android 13 update guide. It's updated as we learn new information and gives you an idea of if and when your phone will get an update. If your phone doesn't yet support Android 13, you should be able to install a beta build.
Starting an app in Android 13 prompts you to allow or deny specific permissions. This new opt-in method makes managing your Android notifications easier, as you can stop apps from sending unnecessary notifications from the start. It's also a great way to improve your privacy by preventing apps from accessing your personal data.
The new permissions include the following:
Notifications (except you can't enable or disable individual notification channels)
Image files
Video files
Audio files
A new permission in Android 13 allows apps to search for nearby Wi-Fi devices without needing to access your location.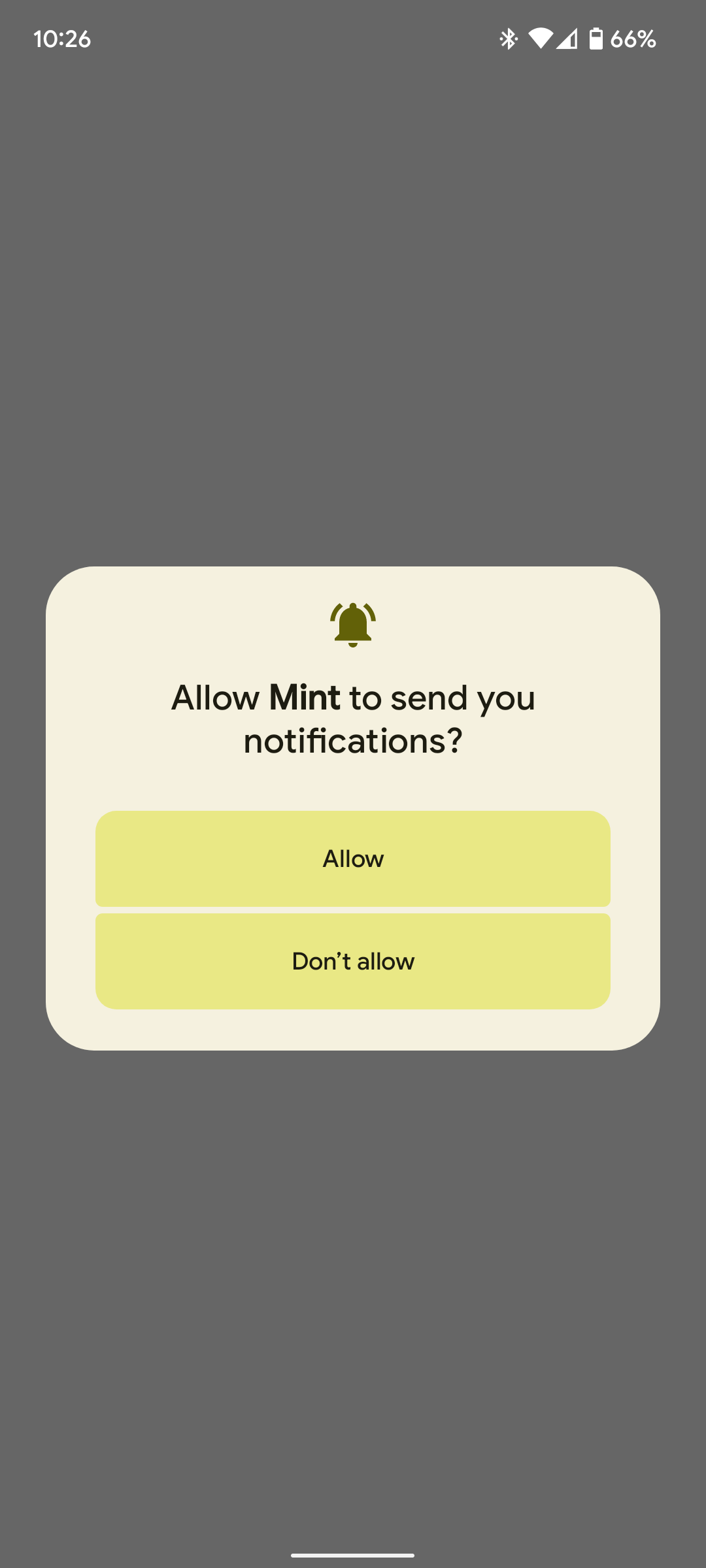 2. Per app language settings in Android 13
The best feature of Android 13 for multilingual Android users is that the language settings are no longer device-wide. Apple introduced this feature years ago, but now Android users can access this helpful feature. This is a huge boon for those who use apps with wonky translations or prefer to use certain apps in a different language than the rest of their phone.
To change an app's language, head to the App Info page and tap the Language button. Developers must provide language files to enable this option, so don't be surprised if your favorite app doesn't show the option.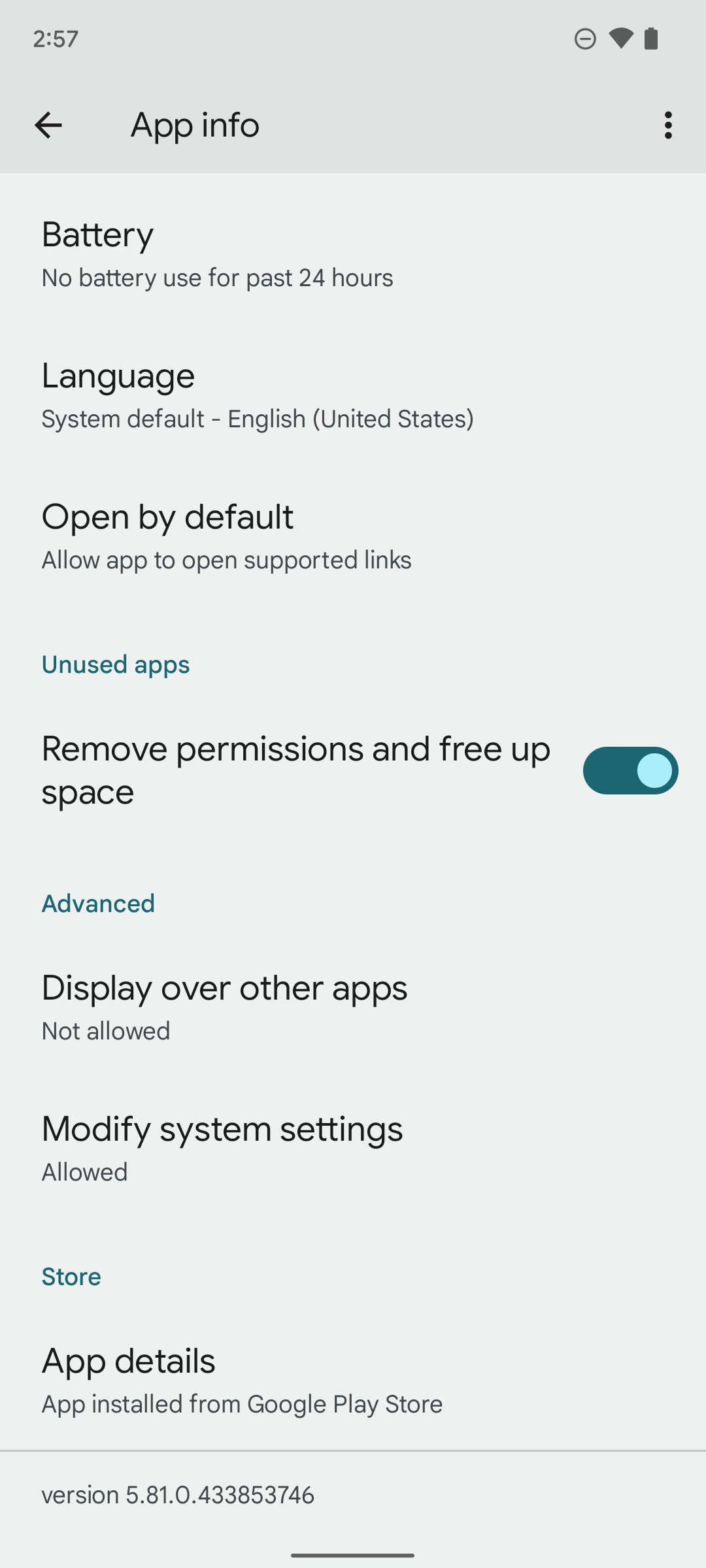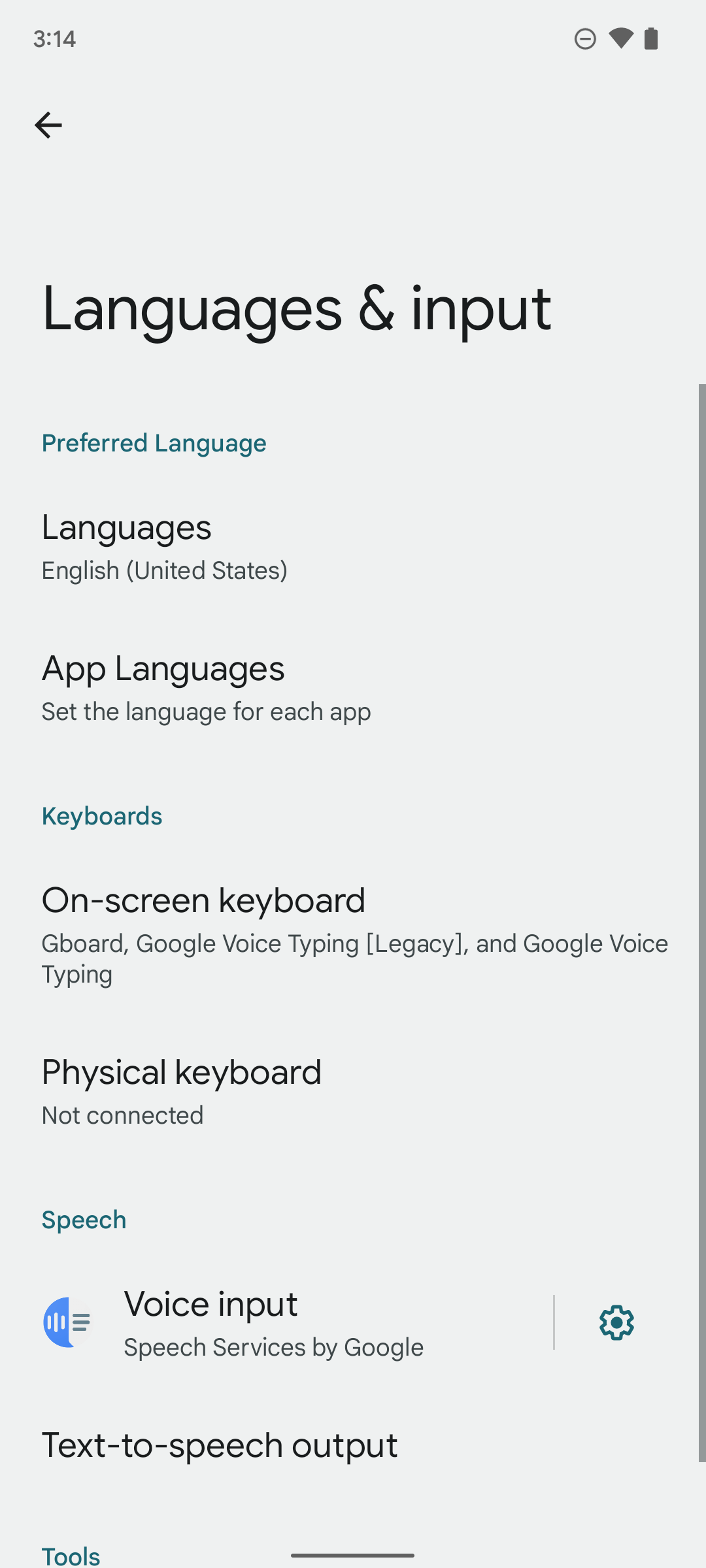 3. Android 13 brings dynamic Material You icons to third-party apps
This feature was initially exclusive to Google apps in Android 12, but third-party apps can now access the full suite of Material You tools. Third-party support means enabling Themed Icons won't turn your homescreen into a jarring mess of themes. However, dynamic app theming is the developer's responsibility, and adoption has been slow. While popular apps like Whatsapp and Spotify now include Material You support, it's likely many of your apps do not yet support this feature.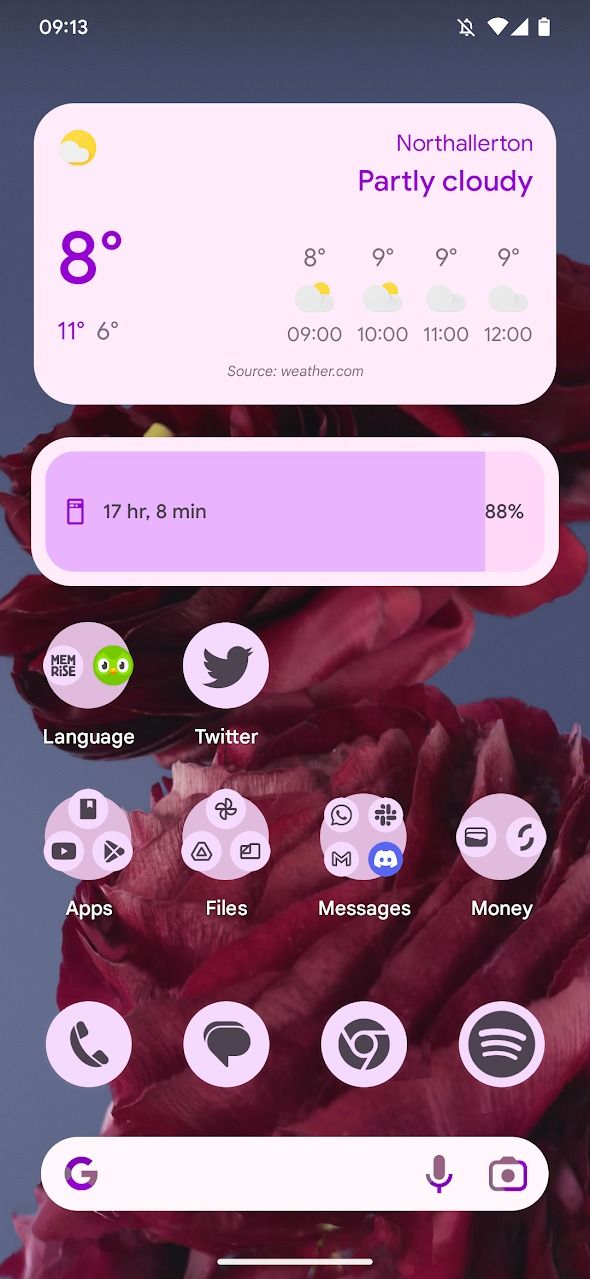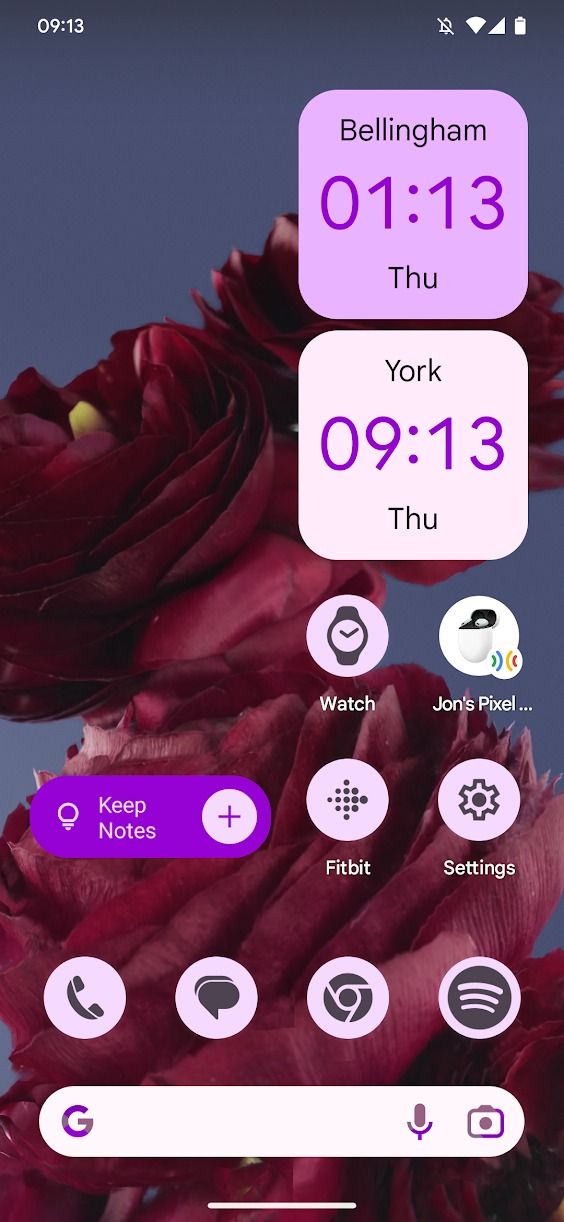 4. Android 13 introduces even more Material You palettes
Alongside the expansion of themed icons comes an expanded range of 16 tasteful Material You palettes. These themes slot in nicely with the existing range, so you have a few more tasteful options. For a thorough breakdown of how these styles came to be, check out our exclusive coverage. Long press on your homescreen and tap Wallpaper & Style to browse the new colors.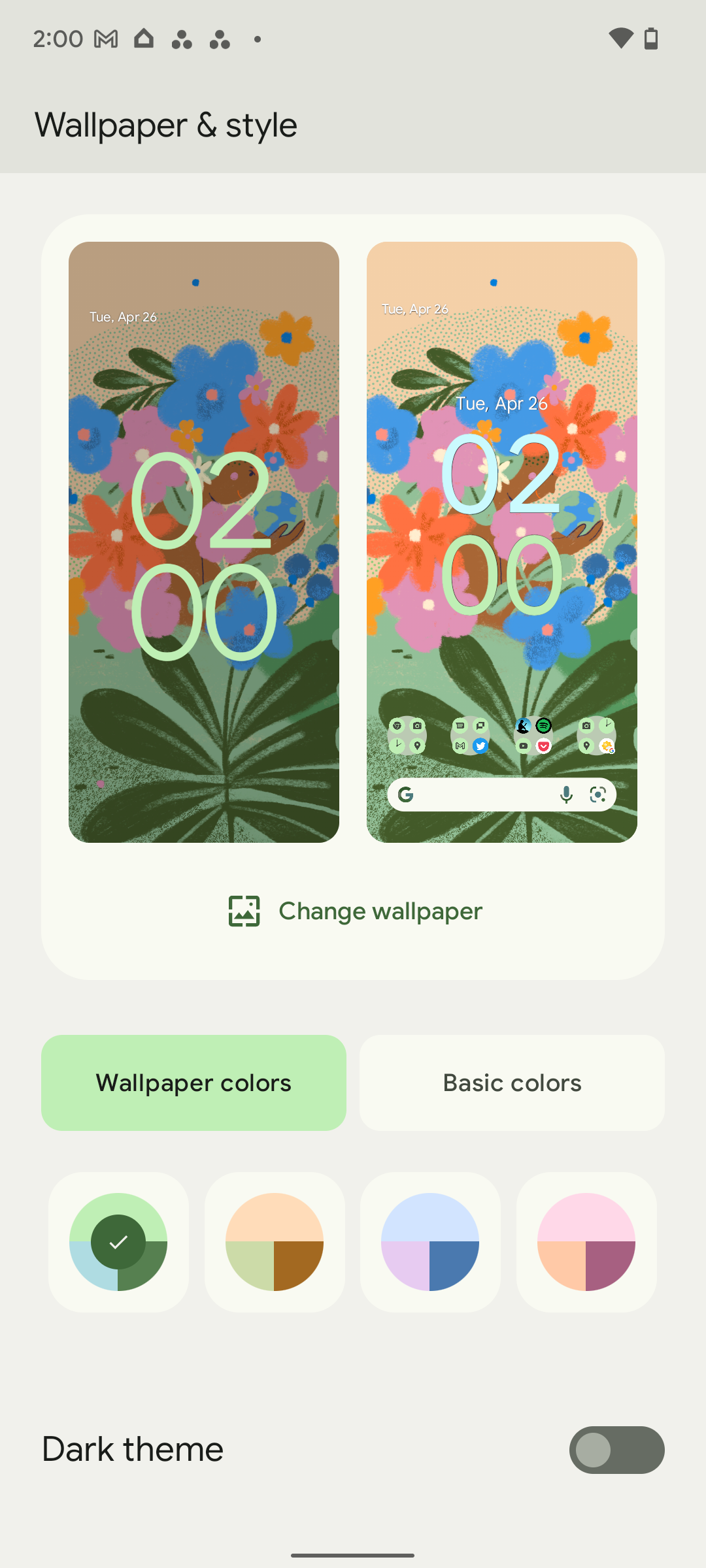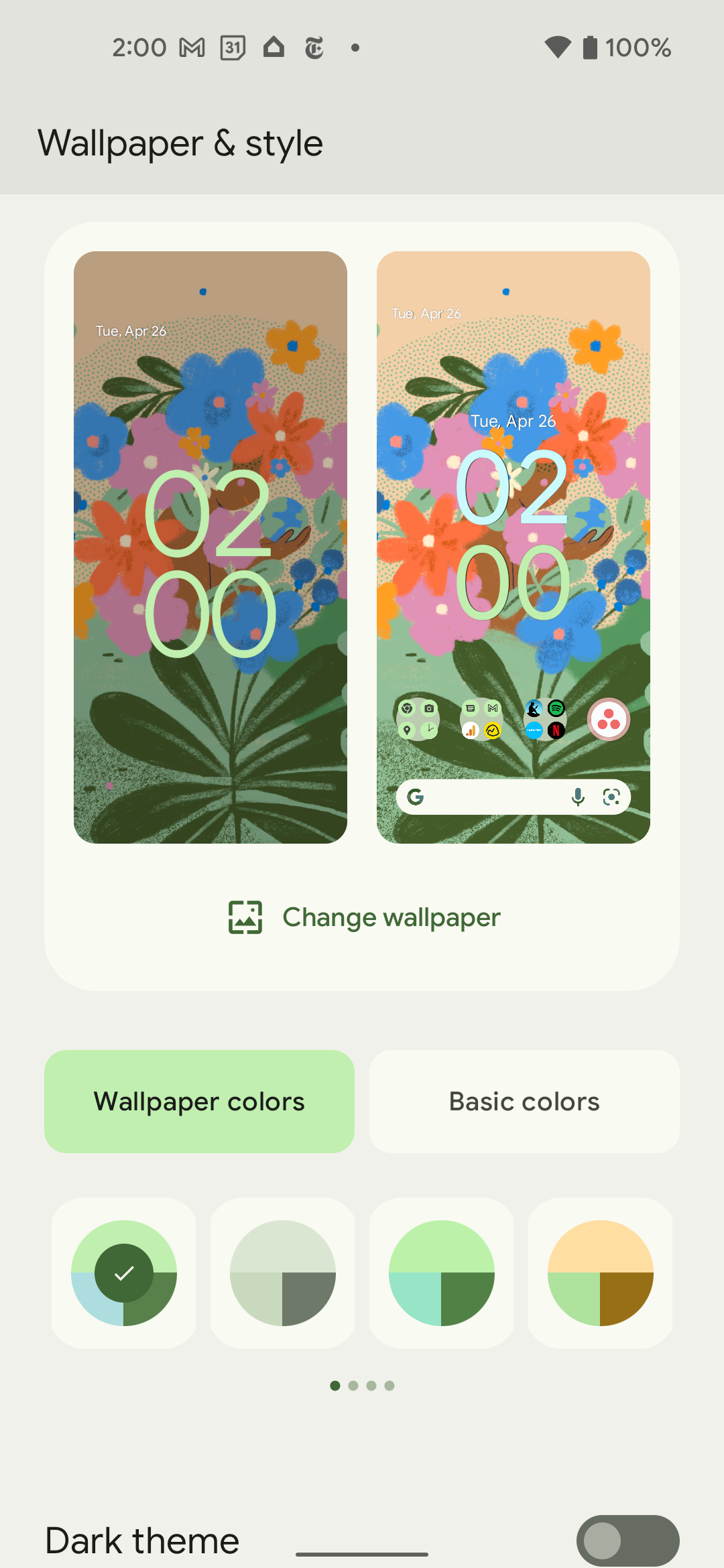 Left: Color picker in Android 12. Right: Color picker in Android 13.
5. Copying text and images is much easier in Android 13
Copying text or images in Android 13 creates a small pop-up window in the lower-left corner of your screen. Tap this to edit the text or image, and when you're done, you can share edited content directly from the tool, streamlining the entire process. It automatically clears after 60 minutes, so don't worry about copied content staying around forever.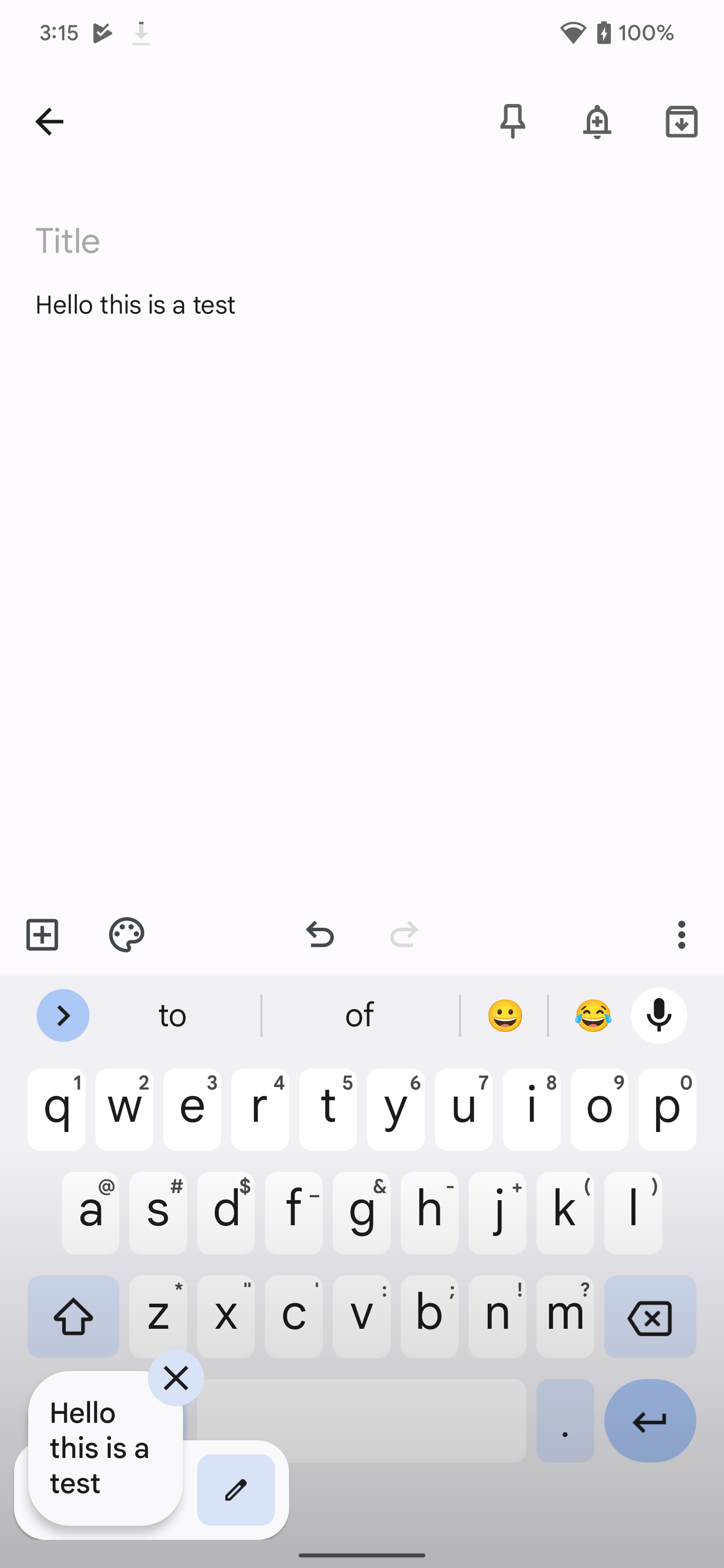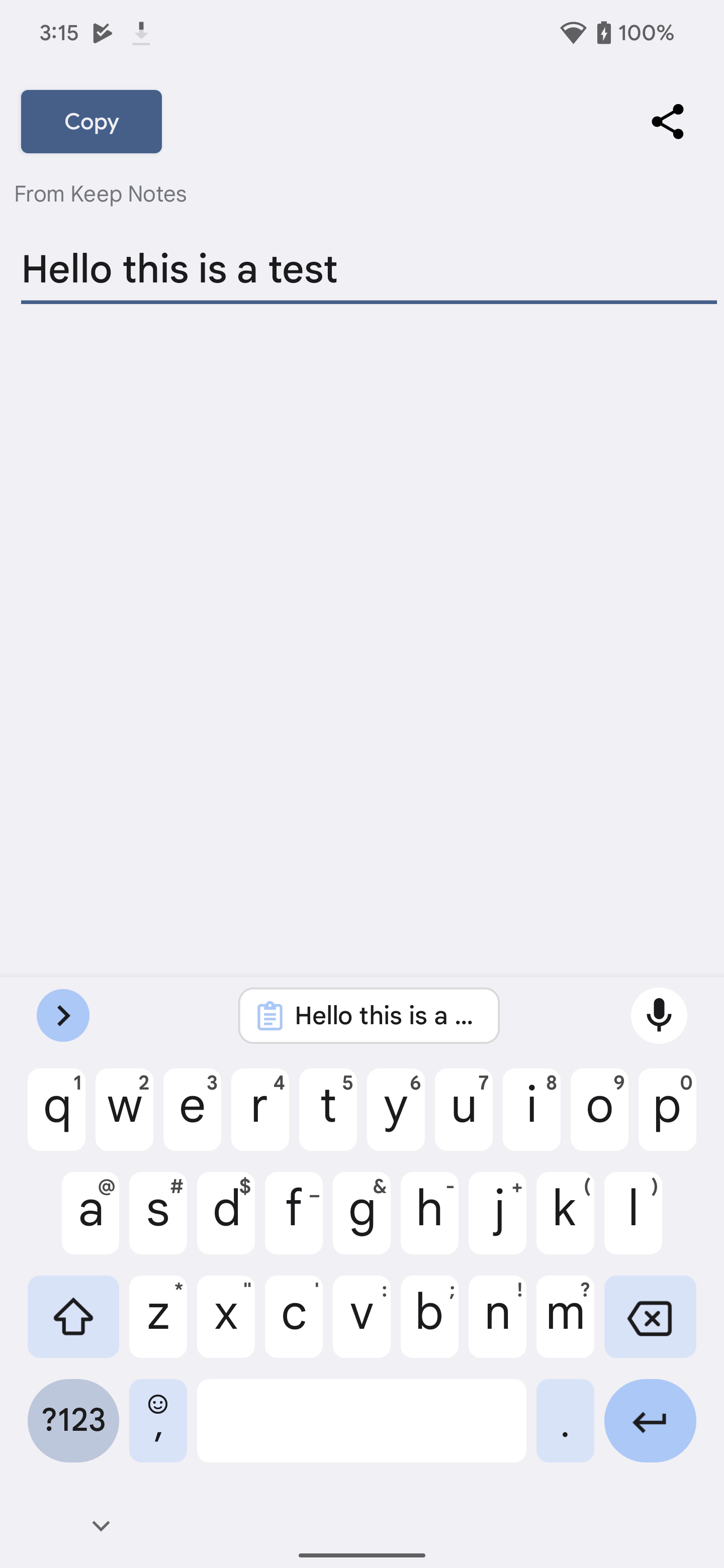 As you can see above, you can crop, doodle on, and annotate images before sharing them.
6. Android 13's new photo picker lets you set image-sharing options per app
Photo picker is another feature that first appeared on iOS, allowing users only to share the images they want with apps. When you share images through the new photo picker, the app can only access the photos you choose. You don't need to do anything different, but developers need to update their apps to enable this feature. So like multilingual support or themed icons, you may need to wait to see this feature in action.
7. Android 13 adds a seven-day privacy dashboard
Android 12 introduced a privacy dashboard, which shows you what your apps have accessed over the last 24 hours. Android 13 has improved this feature by expanding the privacy dashboard to show the past seven days and more information about how apps use your personal information. It's not the most exciting feature, but it's a big step toward improving privacy.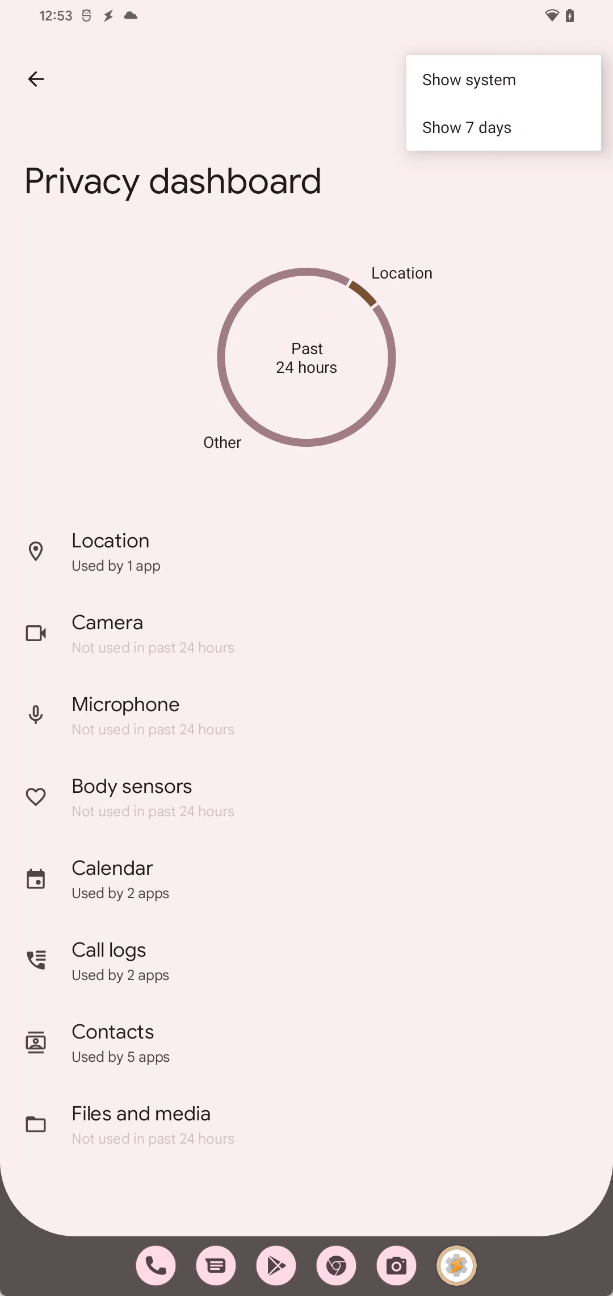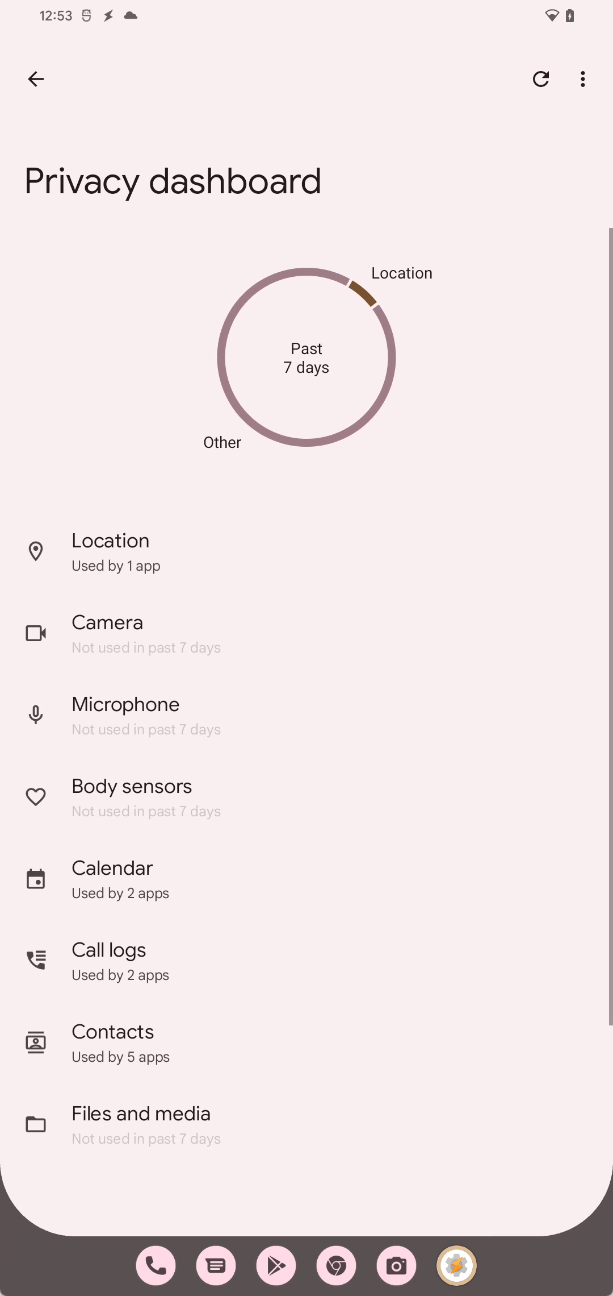 Continuing the theme of revamping features rather than introducing new ones, Android 13's media player has completely redesigned the output picker introduced by Android 10. Buttons for shuffle and repeat have been added, along with a squiggly playback bar. It also pulls its colors from the album's artwork. It's a great new look that probably caught your eye!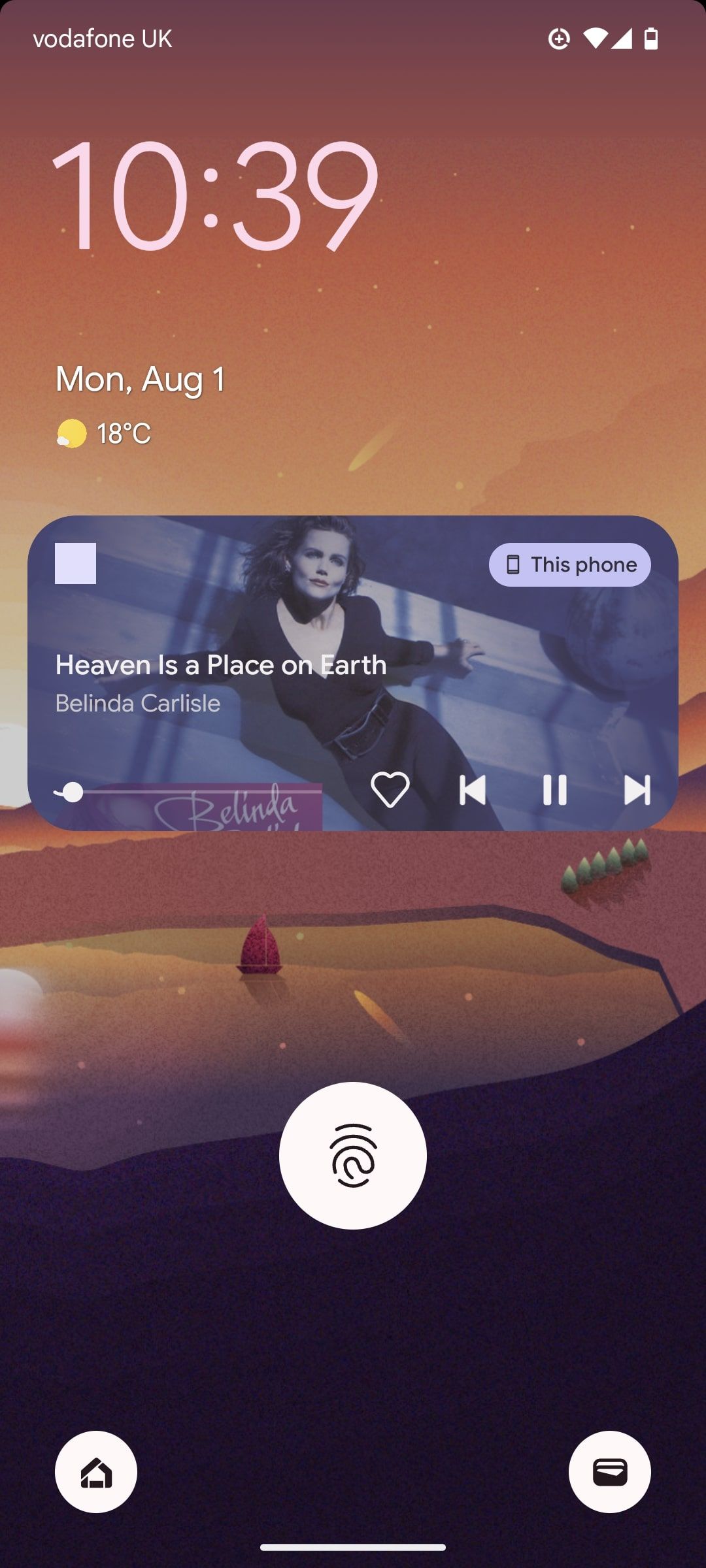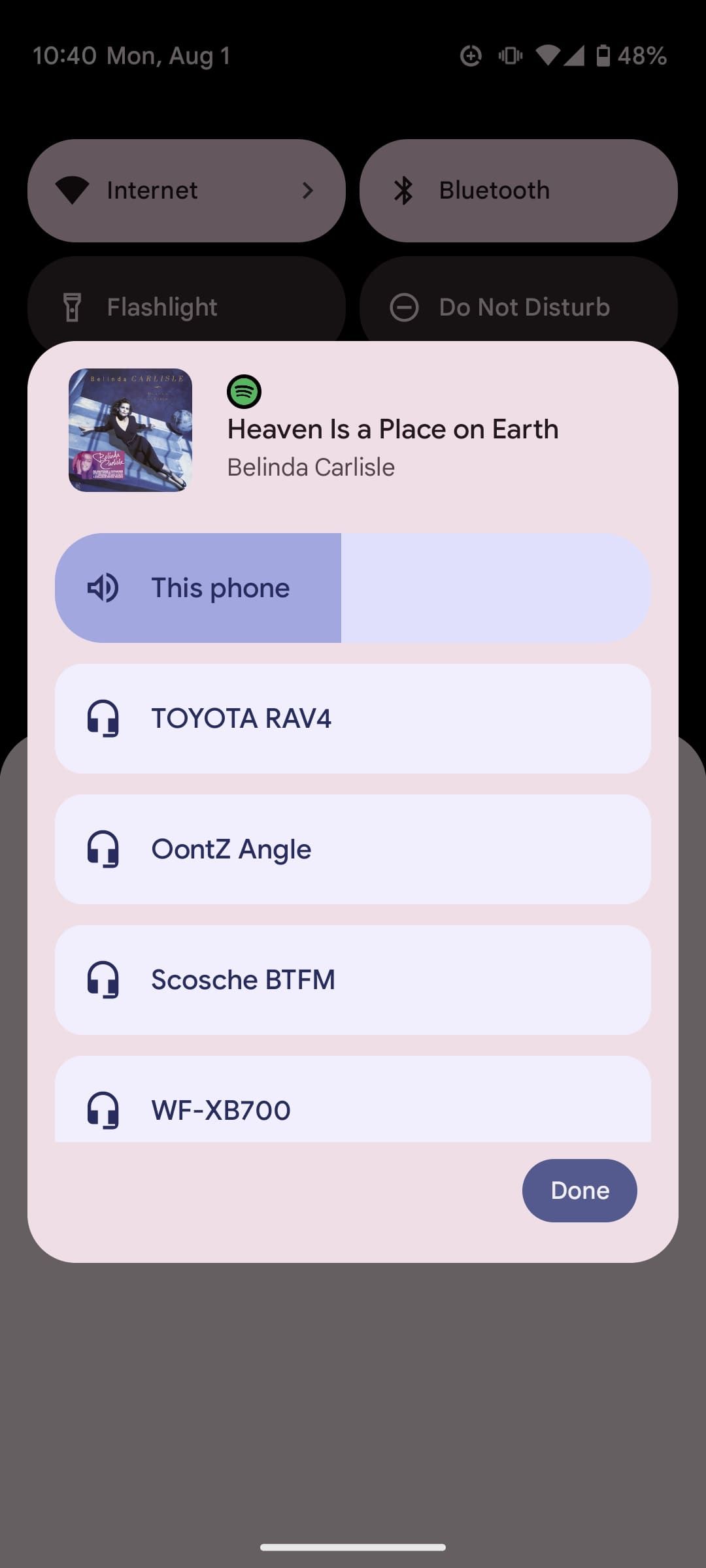 Try out Android 13's best features and take a peek in the settings
Android 13 might not be the most dramatic Android release, but it was the one we needed. You may have spotted the above changes already, but here are some significant changes in the Settings menu that we recommend looking at.
Excited about the next version of Android? We're already looking forward to Android 14, which we hope contains some exciting new features, alongside resurrecting older ones. Lock screen widgets, anyone?