As a kid, I remember going through ads in PC Magazine and seeing all those top-of-the-line laptops displayed. I would read down the list of specs: a 266MHz Pentium II processor, 32MB of RAM, a cutting-edge TFT active matrix display — and yes, I know I'm dating myself here. And I knew that the sticker shock at the end of the listing would hit me harder than a Shohei Ohtani fastball. Sure enough, I'd see figures as high as $5,500, and I would keep dreaming.
I get the same feeling when I look at the Lenovo Tab P11 Pro Gen 2. I'm running down the list of specs: an 11.2-inch OLED display running at 120Hz, quad Dolby-branded speakers, 8,100mAh battery. Once again, my wallet braces for impact, but that sense of sticker shock never arrives. Lenovo has put some serious power in a tablet that costs less than $310. If you are a budget-conscious tablet shopper and don't want to compromise your streaming or gaming experience, the Lenovo P11 Pro is the tablet for you.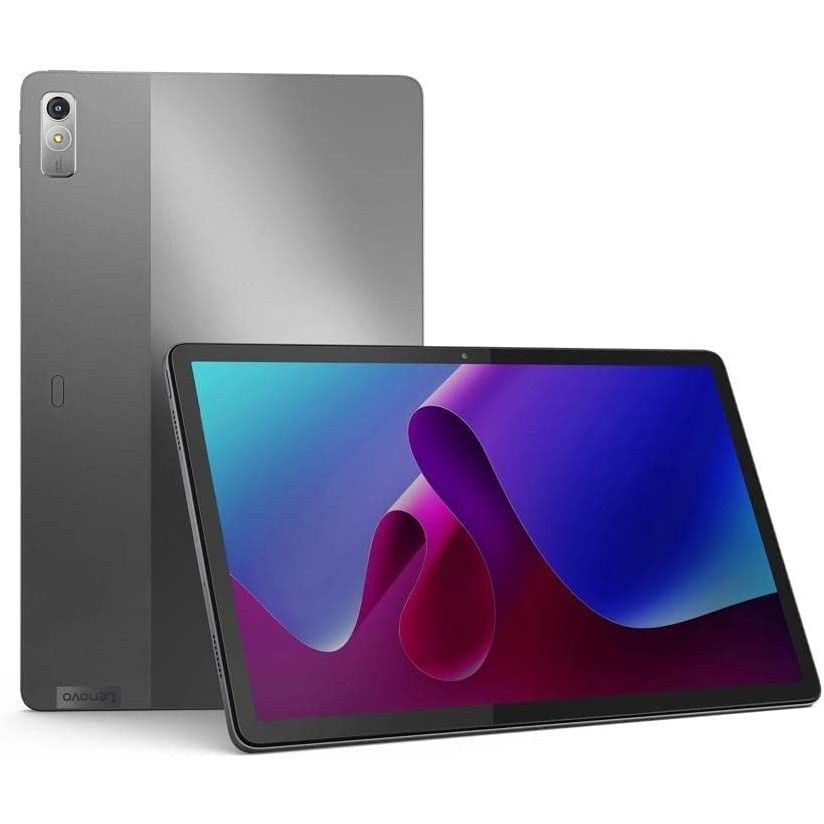 Lenovo Tab P11 Pro Gen 2
$300 $339 Save $39
A high-end OLED display sets the Lenovo Tab P11+ Gen 2 apart from most of the competition. It's also even thinner than most, at a hair under 7 millimeters. If that wasn't enough, it's also one of the few with an optional matching keyboard and stylus, which are top-notch.
Brand

Lenovo

Storage

128GB

CPU

MediaTek Kompanio 1300T

Memory

4GB, 6GB

Operating System

Android 12

Battery

8,100 mAh (up to 14 hours)

Ports

USB-C 3.2

Camera (Rear, Front)

13MP, 8MP

Display (Size, Resolution)

11.2″ 2560 x 1536 OLED @ 120Hz

Price

Starting at $309

Connectivity

Wi-Fi, Bluetooth 5.1

Measurements

0.26″x10.38″x6.56″

Headphone jack

No

Colors

Storm Gray
Pros
Amazing display
Great battery life
Thin design
Cons
No headphone jack
Struggles with multitasking
Cameras are as poor as expected
Price and availability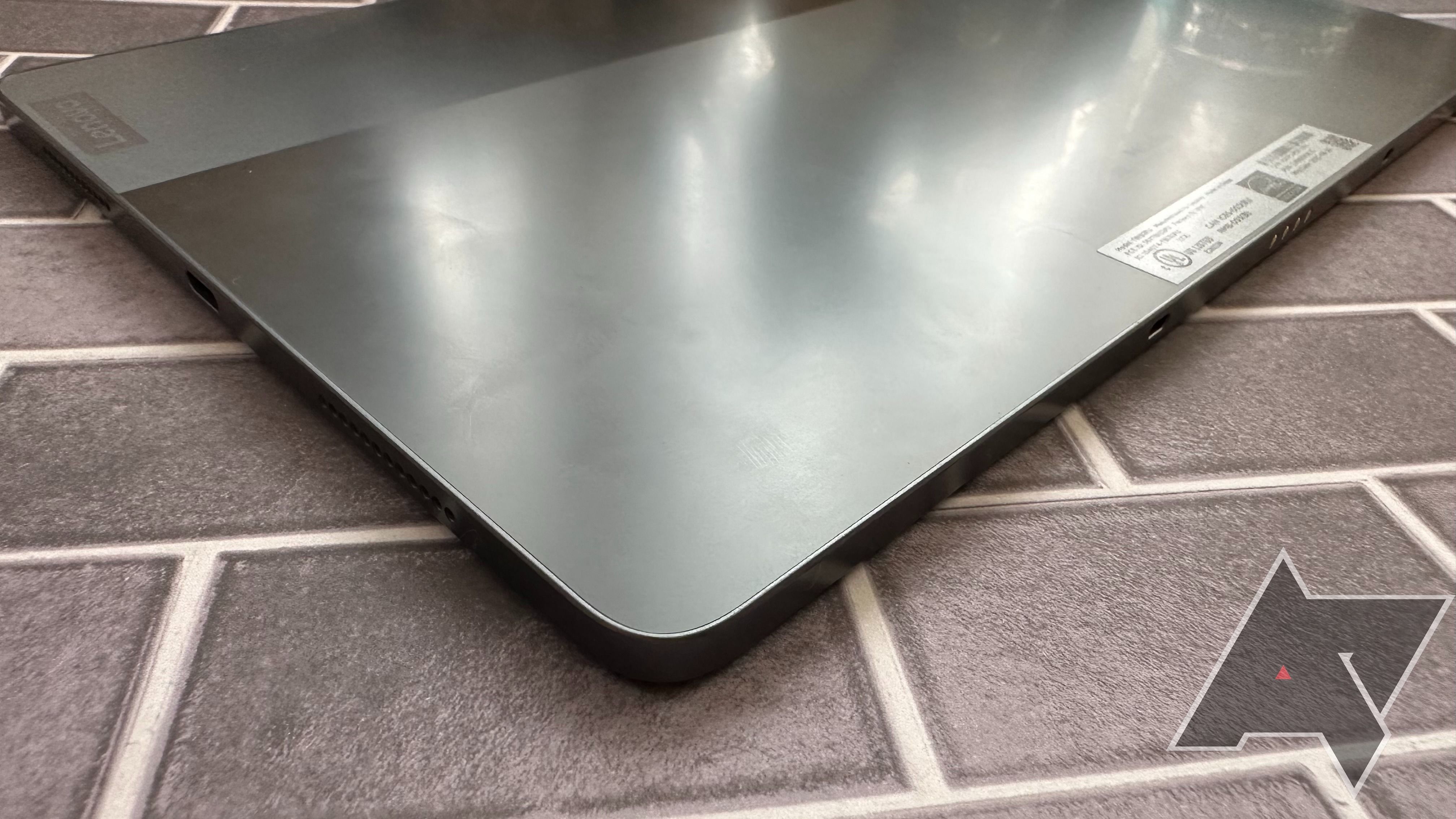 The Lenovo Tab P11 Pro Gen 2 is available from Lenovo, Walmart, and Amazon starting at $309. The $309 model has 4GB of RAM and 128GB of storage (expandable up to 1TB via microSD.) For an additional $120, you can upgrade to 6GB of RAM, though I wouldn't recommend the more expensive version for reasons I'll explain later.
It's offered in one color: Storm Grey. Amazon and Walmart have consistently had better pricing than Lenovo's own site, and pricing overall wildly fluctuated during our review process, dropping as low as $230. I would highly recommend starting at either retailer to get the best deal.
Design, hardware, and what's in the box
Opening the box for the Tab P11 Pro, you're greeted with the tablet itself, followed by a series of flap-covered compartments. The main flap reveals a USB-A to USB-C charging cable, warranty books, and a SIM tool to access the microSD card slot. On the right side of the box, you'll find the bundled 20W charging brick.
The tablet is constructed entirely of acrylic and polycarbonate, but avoids feeling cheap in my hands. Surprisingly, the design is sleek and attractive, with a two-tone back panel. I would avoid leaving behind a P11 Pro after committing any crimes, though, as the FBI will have no shortage of fingerprints. At 6.8mm thick and 480g, it's a surprisingly lightweight package, given the display size.
Along the top of the device in landscape orientation, you'll find the volume up and down buttons and microphones. The left side houses the microSD card slot, the lock button, and two of the four device speakers. The bottom sports a magnetic connector for an optional keyboard-and-cover combo. These range upwards of $100, so unless you want to make this a productivity-focused tablet, I would pass on it. The right of the tablet hosts the other two device speakers.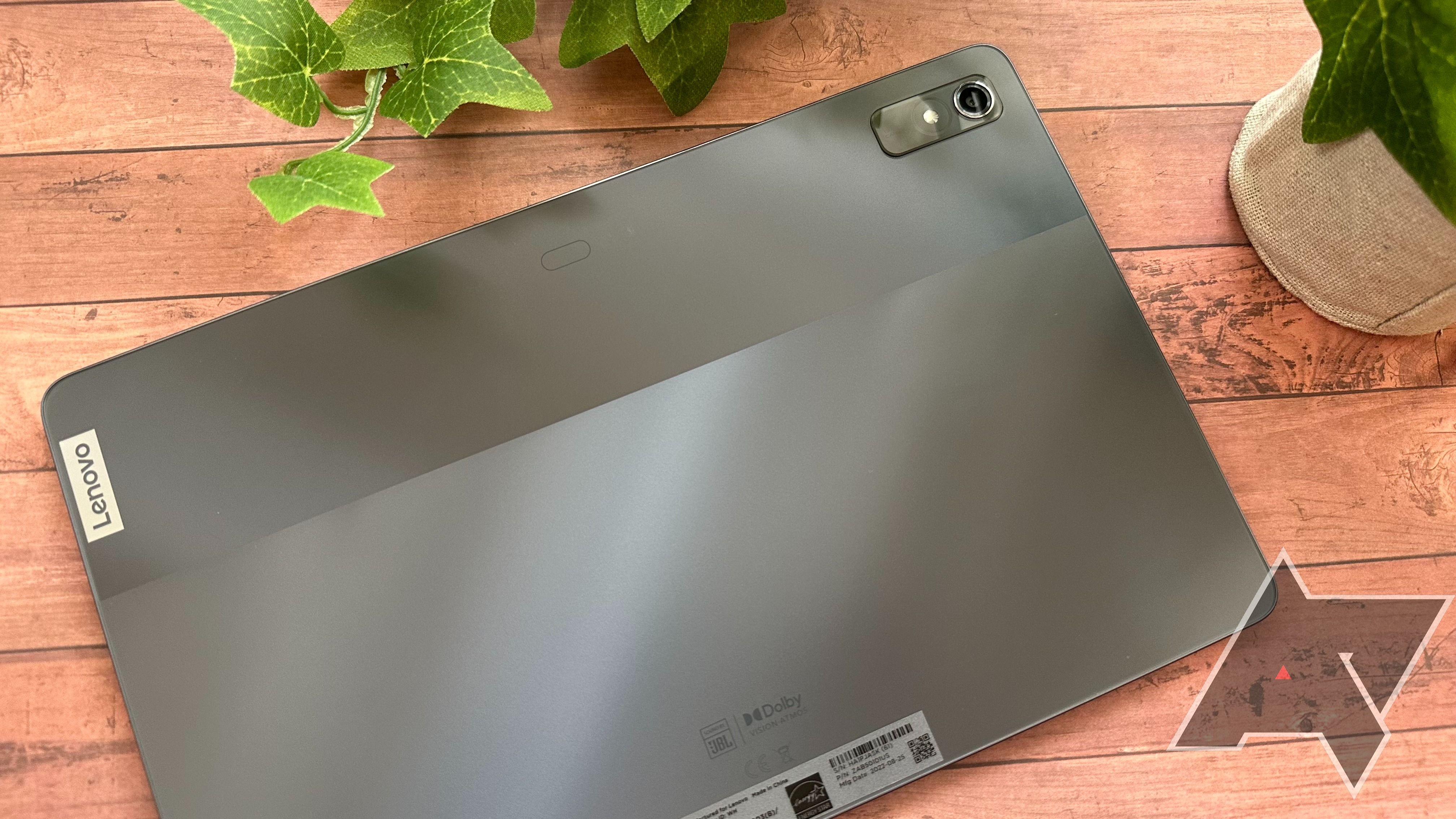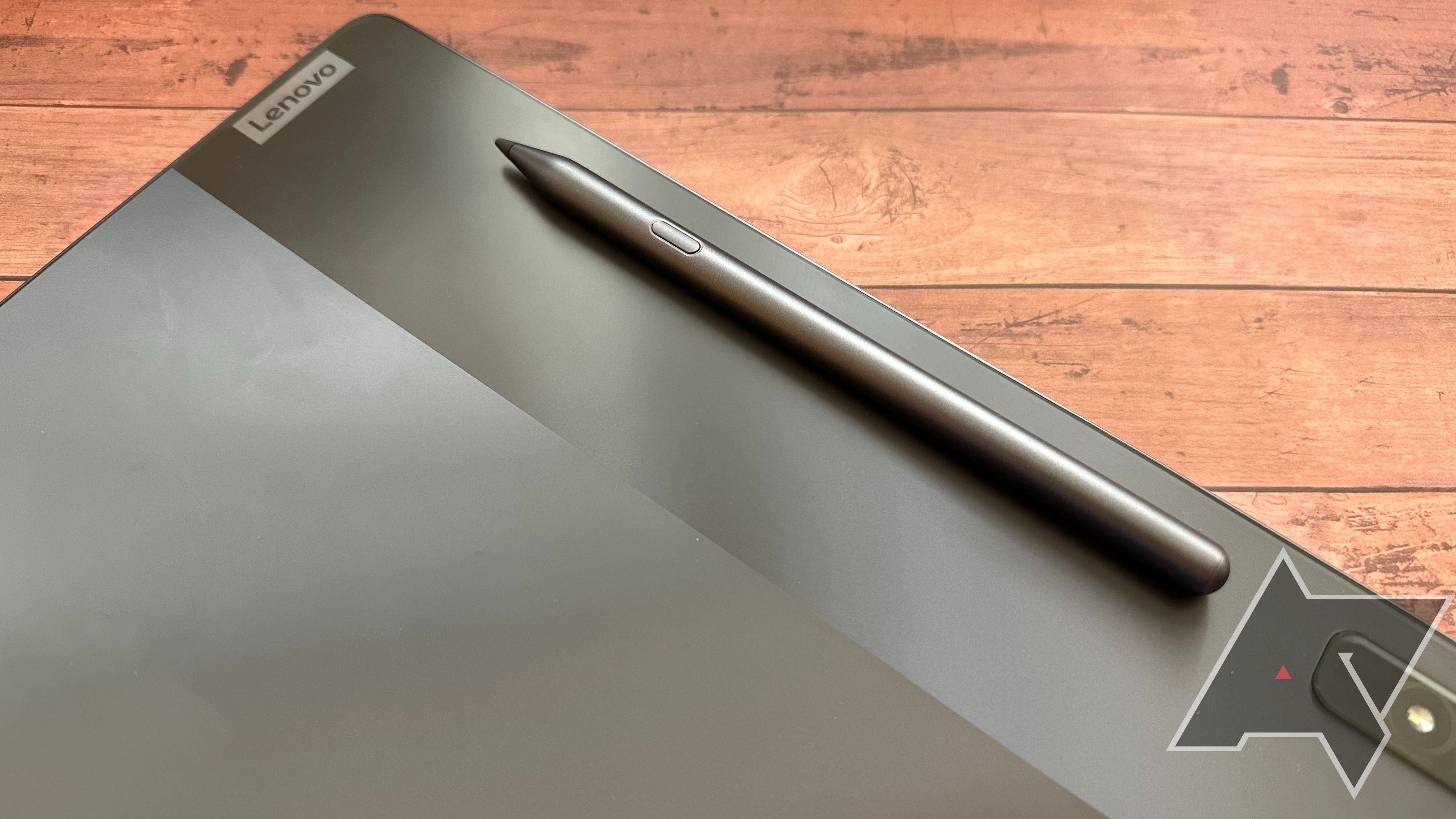 Notably absent is the 3.5mm headphone jack, so you will be relying on the quad-speakers or a pair of excellent Bluetooth earbuds. The speakers get reasonably loud without distorting and provide rich sound for listening to music. Podcast dialogue was crisp and clear, and movies were immersive. I never found myself cringing at the sound produced.
I think Lenovo absolutely nailed the aesthetic here, and the choice of plastic allows the included Precision Pen 3 to be connected magnetically to the back of the tablet.
Display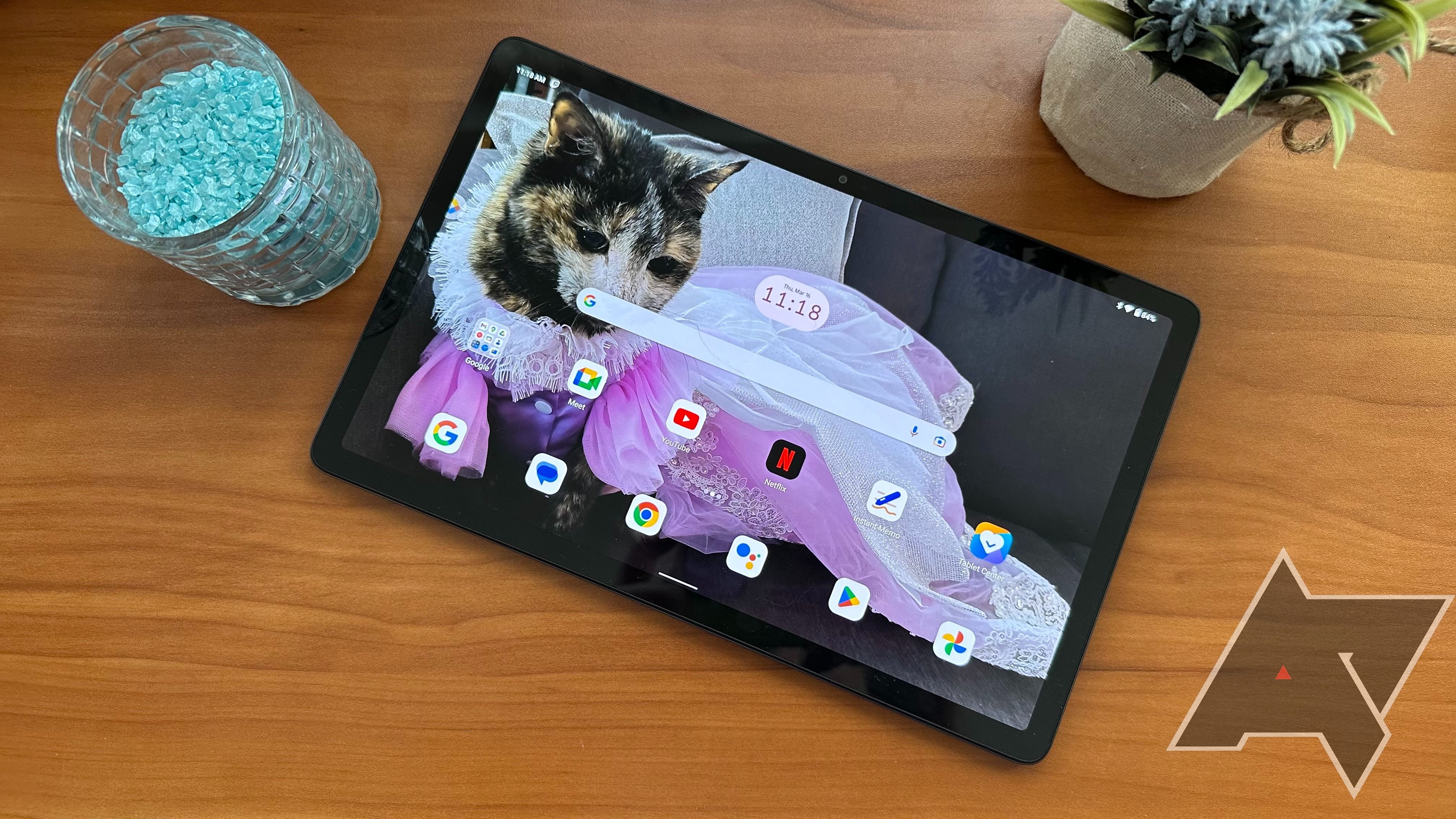 Much like its cousin model, the Lenovo Tab M10 Plus, the highlight of the P11 Pro is the display. It features a stunning 11.2-inch 2.5K OLED HDR10+ panel running at 120Hz. It's perfect for watching your favorite streamer play games like Escape from Tarkov with the added detail from its 1,000,000:1 contrast ratio. Darker movies and videos also take advantage of the true black levels on this crisp display.
On the opposite end, brighter games and videos also look great. Asphalt 9: Legends popped off the display. The car details immersed you right into the game, and the light reflections looked incredible. The color saturation is everything you'd expect from a quality OLED panel. It's capable of 100% of the DCI-P3 color gamut, though that doesn't mean the display is color accurate — rather, it can display a wide range of colors (about 25% more than the sRGB standard).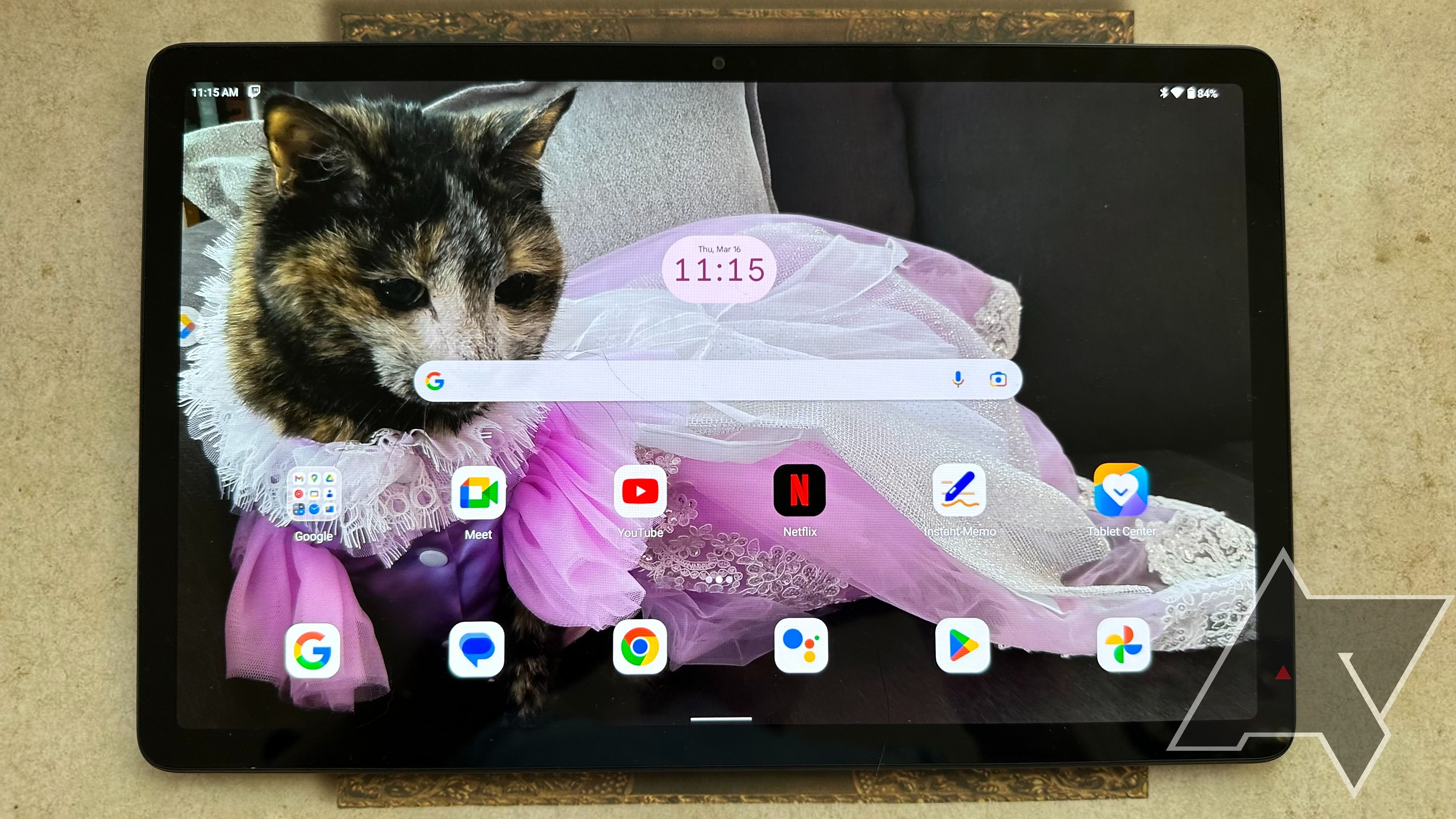 Gorilla Glass 3 covers the front panel, which I actually prefer. Newer versions of Gorilla Glass focus on shatter resistance rather than scratch resistance, and I prefer protection against annoying micro-scratches for a device I'm unlikely to drop. As long as you keep the tablet in a protective case when moving locations, you'll be fine.
The 120Hz refresh rate makes for a smooth scrolling experience in the system UI when the performance of the device can keep up — more on that later. Its 600 nit peak brightness is acceptable for indoor viewing, but I struggled to see in direct sunlight. If you're staying indoors, however, the quality of the display alone is reason to spend $309, especially if your main use is viewing media.
Software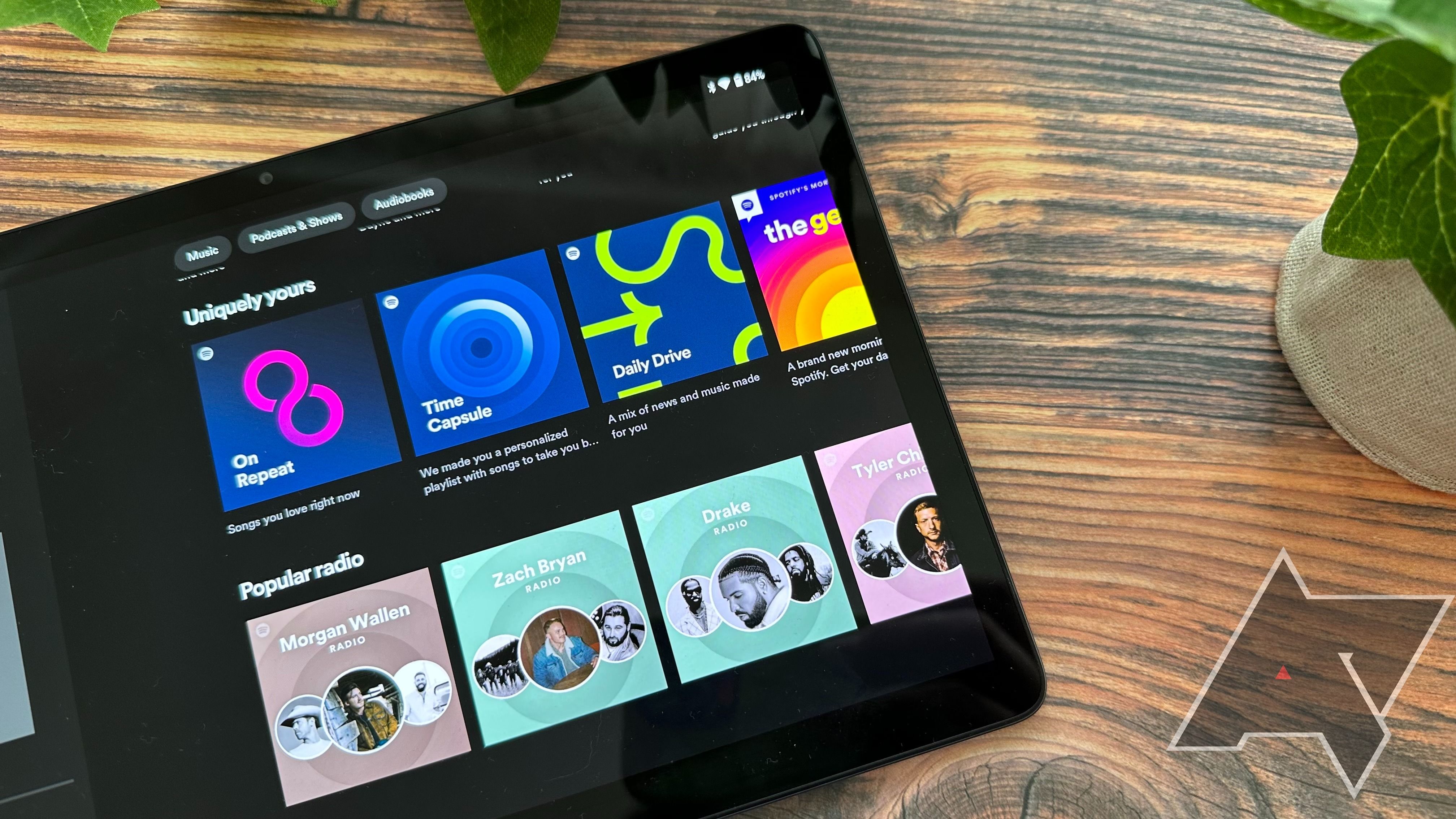 The Lenovo Tab P11 Pro Gen 2 comes with Android 12 pre-installed and is expected to receive major updates through Android 14. Lenovo continues to prove it's unwilling to provide timely updates, even with a clean, relatively unchanged build of Android running on this thing. Thankfully, the security patch is from January 2023, so it is receiving support where it counts.
Aside from the Android 13 delay, the software gives little reason for complaint. Material You—- Google's most recent design language focused on customization — is present, allowing you to match the system colors with your wallpaper. Lenovo did make one much-needed change from the stock Android experience: you can toggle Wi-Fi with a single click from the notification shade. Lenovo should give Google some pointers here.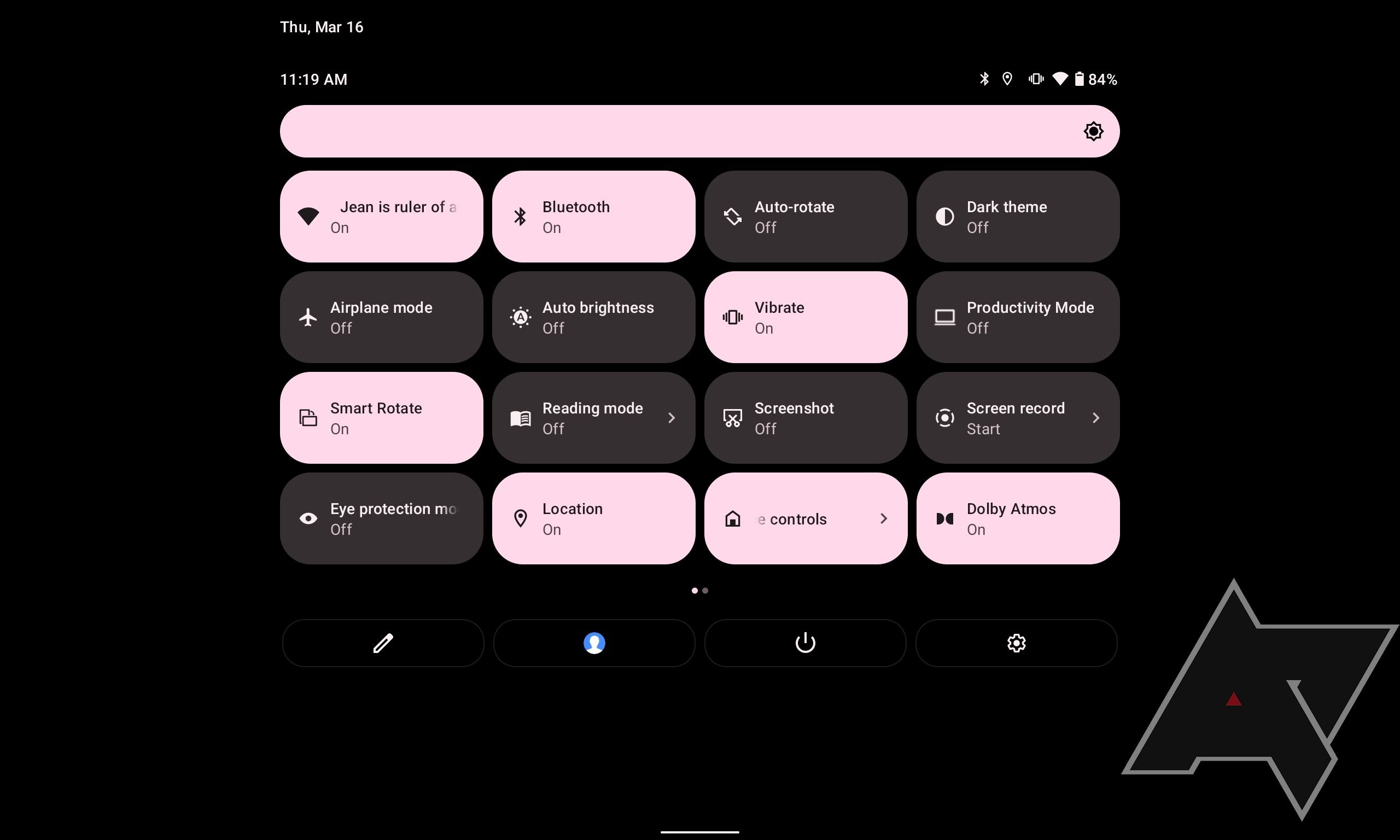 Lenovo's preloaded software includes an Instant Memo app and Productivity Mode. Both are designed to get the most use out of the optional pen and keyboard. Productivity Mode turns the P11 Pro into a mini-laptop, with free-floating windows and a more traditional desktop layout similar to Samsung DeX.
I found myself enjoying the Windows-esque layout more than I thought I would. I liked one-tap access to my app drawer and settings in the lower left and right corners. Productivity was made a lot easier with the app dock. Recently used apps can be cycled at a touch instead of having to deal with the traditional multi-tasking menu.
The bloatware that plagues the Tab M10 Plus is nowhere to be found on the P11 Pro, which is a welcome improvement. I like mobile games as much as the next person, but I don't need notifications from Swing Man every 10 minutes. Thanks to the changes made on the P11 Pro, that's no longer an issue.
Performance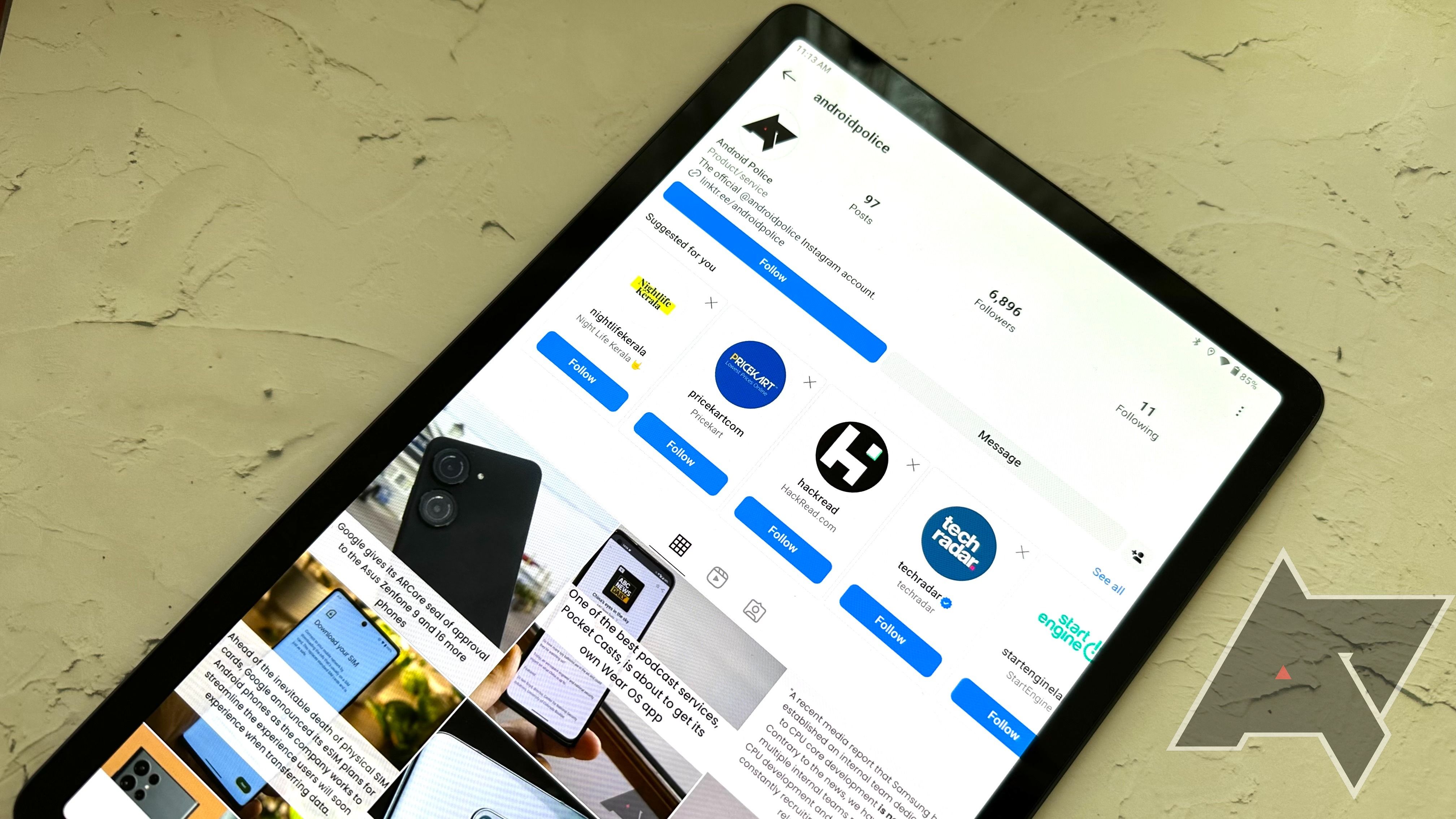 The Lenovo Tab P11 Pro Gen 2 is powered by a MediaTek Kompanio 1300T. It has no problem with single tasks, with apps running great at a stable 120Hz. Unfortunately, the same can't be said once you start trying to multitask. If you enter picture-in-picture mode or pull up a second app, the frame rate drops immediately. In addition, the tablet responsiveness becomes noticeably slower. The lag won't keep you from completing tasks and using apps, but you will see the P11 Pro struggle to maintain optimal performance.
Aside from that, daily tasks and social media are handled with ease. Instagram and Twitter are particularly satisfying with the 5:3 tall aspect ratio in portrait mode. Scrolling through content at 120Hz is always pleasing to the eye.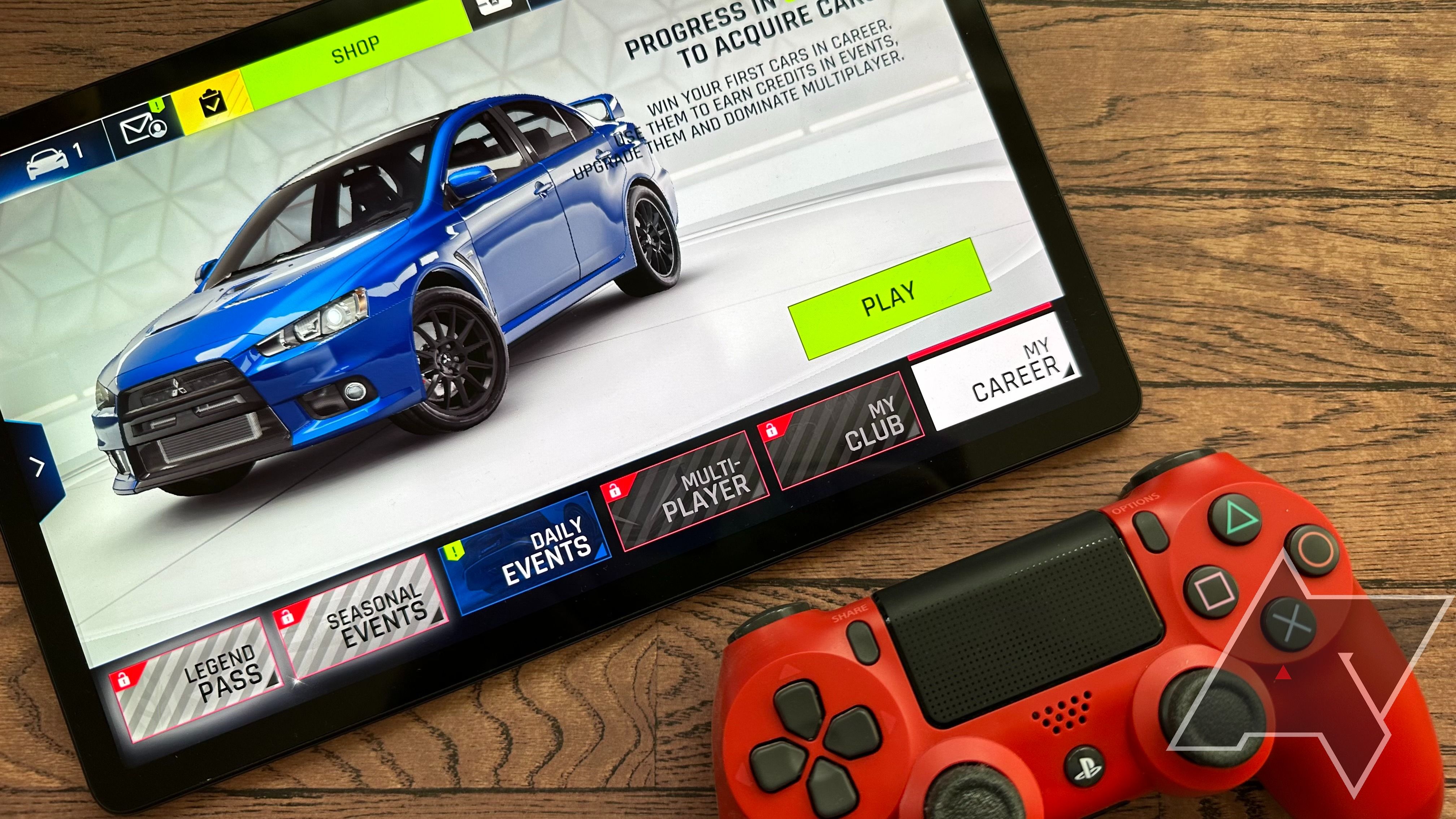 Gaming is most definitely possible on the P11 Pro. Asphalt 9: Legends didn't just look good on Lenovo's tablet — it ran well, too. There were the occasional slowdowns but nothing that affected playability or enjoyment. Even Genshin Impact ran reasonably okay. The game was limited to medium graphics, and I still had occasional slowdowns — especially with many enemies on the screen — but it was absolutely playable for those looking to hang with their waifu in 2.5K resolution.
As I mentioned, Lenovo does offer an optional RAM upgrade for the P11 Pro. I don't see the extra 2GB of RAM helping the P11 Pro. It behaves like the processor is causing the bottleneck. I would save that $100 and purchase the 4GB version.
As long as you understand the limitations of the Tab P11 Pro, you'll be happy with the overall performance.
Battery life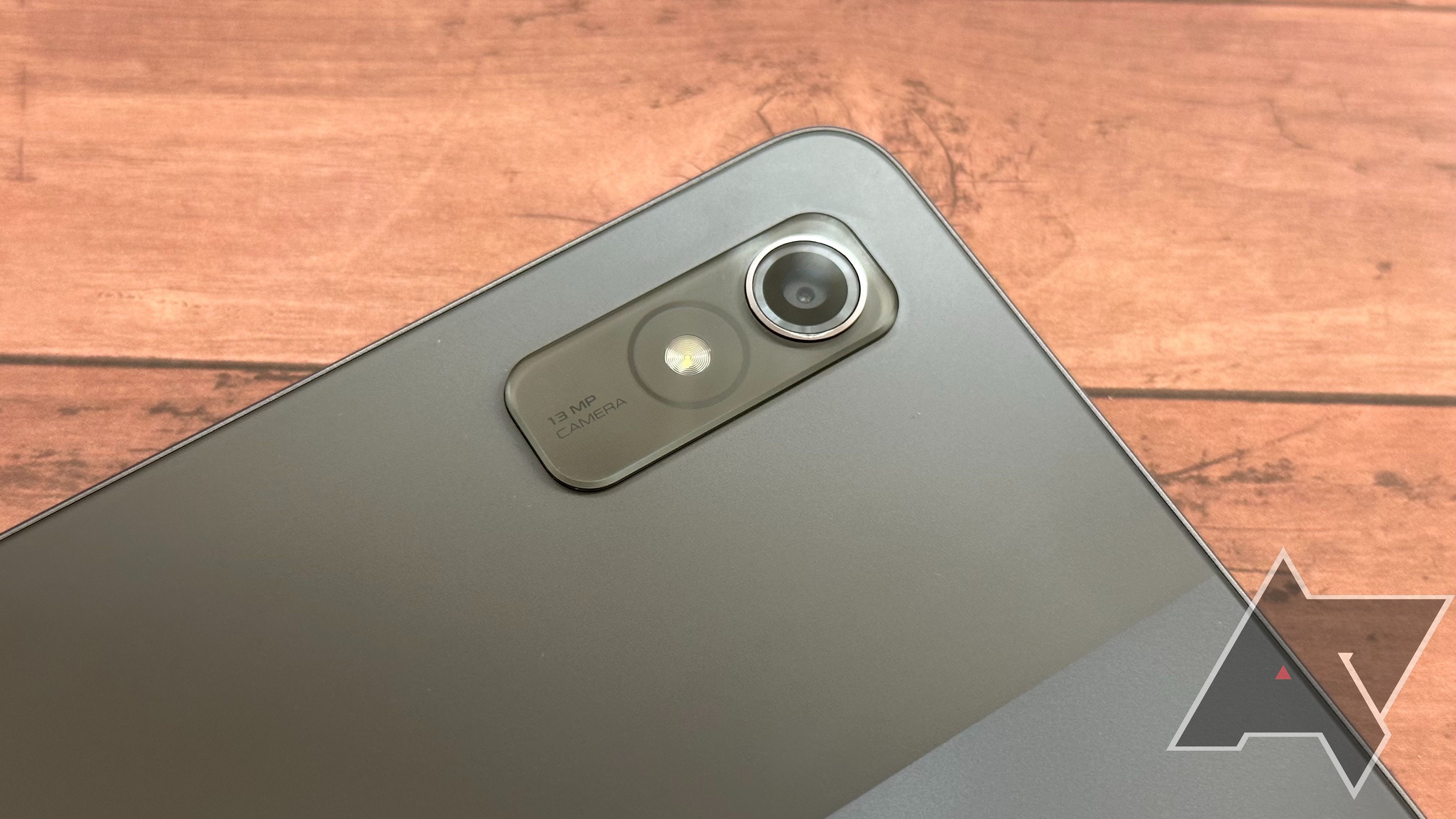 Lenovo packs the Tab P11 Pro with an 8,200mAh battery, and they claim over 14 hours of video playback. In testing, I got roughly 10 hours at 85% screen brightness. This is still more than enough to cover most of an entire day of binging your favorite shows, but plan accordingly. with typical daily use (a mix of video, social media, and web browsing), the P11 Pro is capable of reaching 14 hours of screen-on-time over two days with less than 1% battery drain overnight.
Charging at 20W, the Lenovo can go from 0% to full in just under 2 and a half hours. You'll want to use the included charger, though. When I used other, higher-watt chargers, the P11 Pro actually charged at a slower rate. Once I put it back on the Lenovo-included brick, charging speeds snapped back to life.
Camera
The P11 Pro Gen 2 features an 8MP front camera and a 13MP rear shooter. Tablet cameras are rarely considered great, but I was pleasantly surprised by the selfie cam here. Portrait mode worked well. It identified the subject of the photo quickly, and did a good job blurring the background. Overall, the front camera will work fine for Zoom calls or online classes, especially when paired with the optional keyboard cover.
The rear camera won't win any awards either, but it is good enough for document scanning. Portrait mode is also available on the rear camera, and it identifies the main subject quickly.
Competition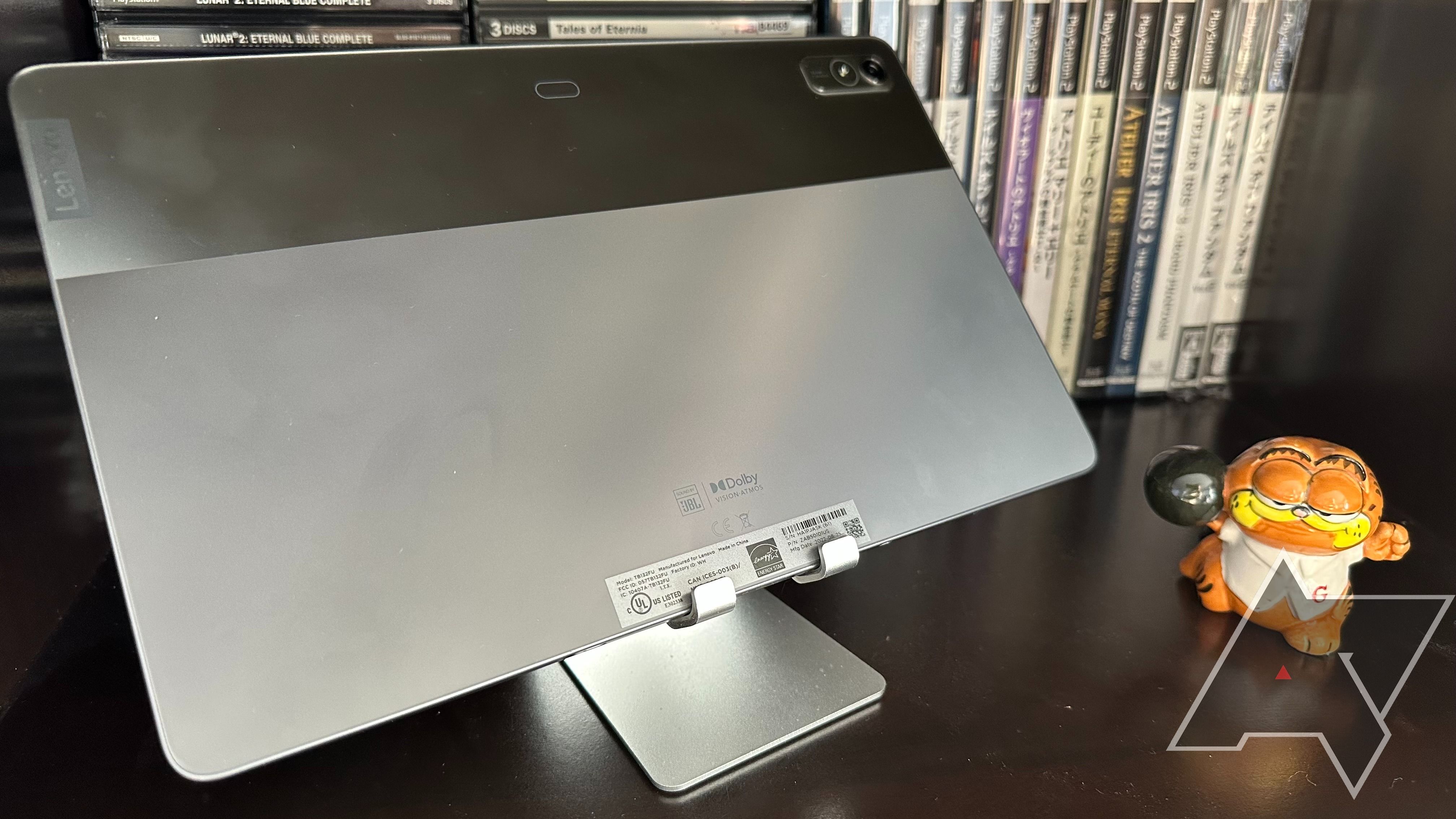 The Samsung Galaxy Tab A7 is in direct competition with the Lenovo Tab P11 Pro. At $309, the Tab A7 comes in a little cheaper than the P11 Pro. However, the P11 Pro has a better display, more RAM, more base storage, and a bigger battery. Unless you are really in love with OneUI, the Lenovo is the correct choice for your tablet needs. Samsung also promises more years of software support with their devices.
The Amazon Fire HD 10 will always be the 800-pound gorilla in the room whenever tablets under $300 are discussed. The four-year Amazon support is tough to beat, but the Tab P11 Pro bests it handily when comparing displays and performance. Plus, there is always the hangup of having to side-load the Google Play Store alongside Amazon's offerings. But price is always where Amazon's tablets show their strength, as the Fire HD 10 can often be found for over $150 less than the Lenovo.
Should you buy it?
I really enjoyed my time with the P11 Pro. Once you start watching movies and Twitch streams, you appreciate how good the display is. If you are serious about content consumption, the Lenovo is your tablet. I understand there are multitasking limitations, but for around $300, your expectations should match the price.
I love that we live in a time when my inner child can indulge in an impressive spec list on the Tab P11 Pro at a cost my responsible adult wallet can actually afford. For a long time, there wasn't a lot of quality competition at this price point in tablets. I'm glad I can finally buy a tablet with premium features for around $300.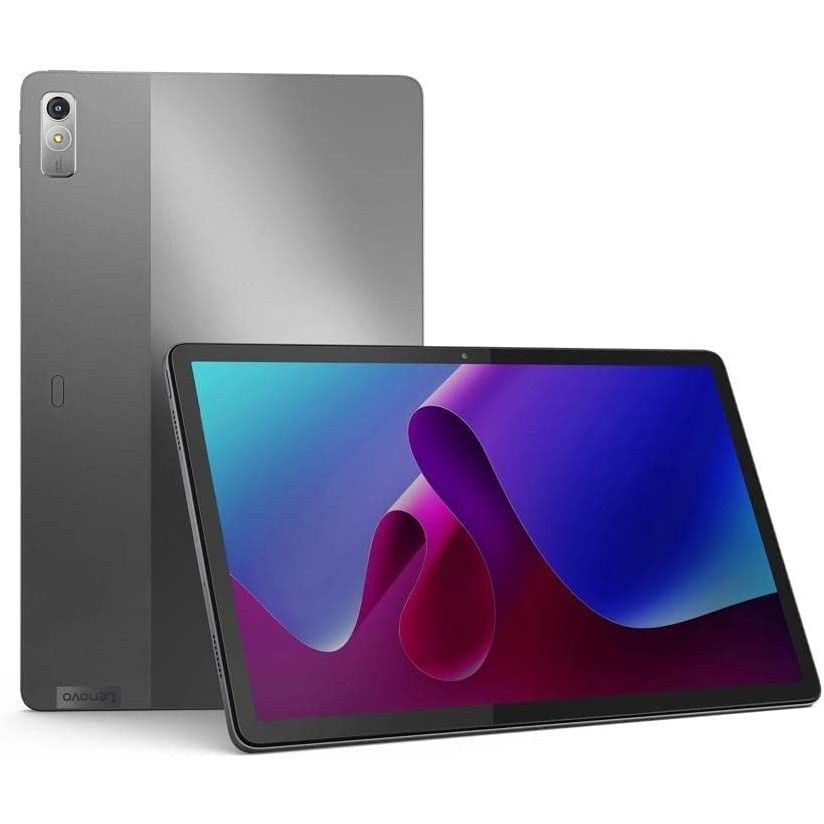 Lenovo Tab P11 Pro Gen 2
$300 $339 Save $39
A high-end OLED display sets the Lenovo Tab P11+ Gen 2 apart from most of the competition. It's also even thinner than most, at a hair under 7 millimeters. If that wasn't enough, it's also one of the few with an optional matching keyboard and stylus, both of which are top-notch.