The transient taskbar is now easier to access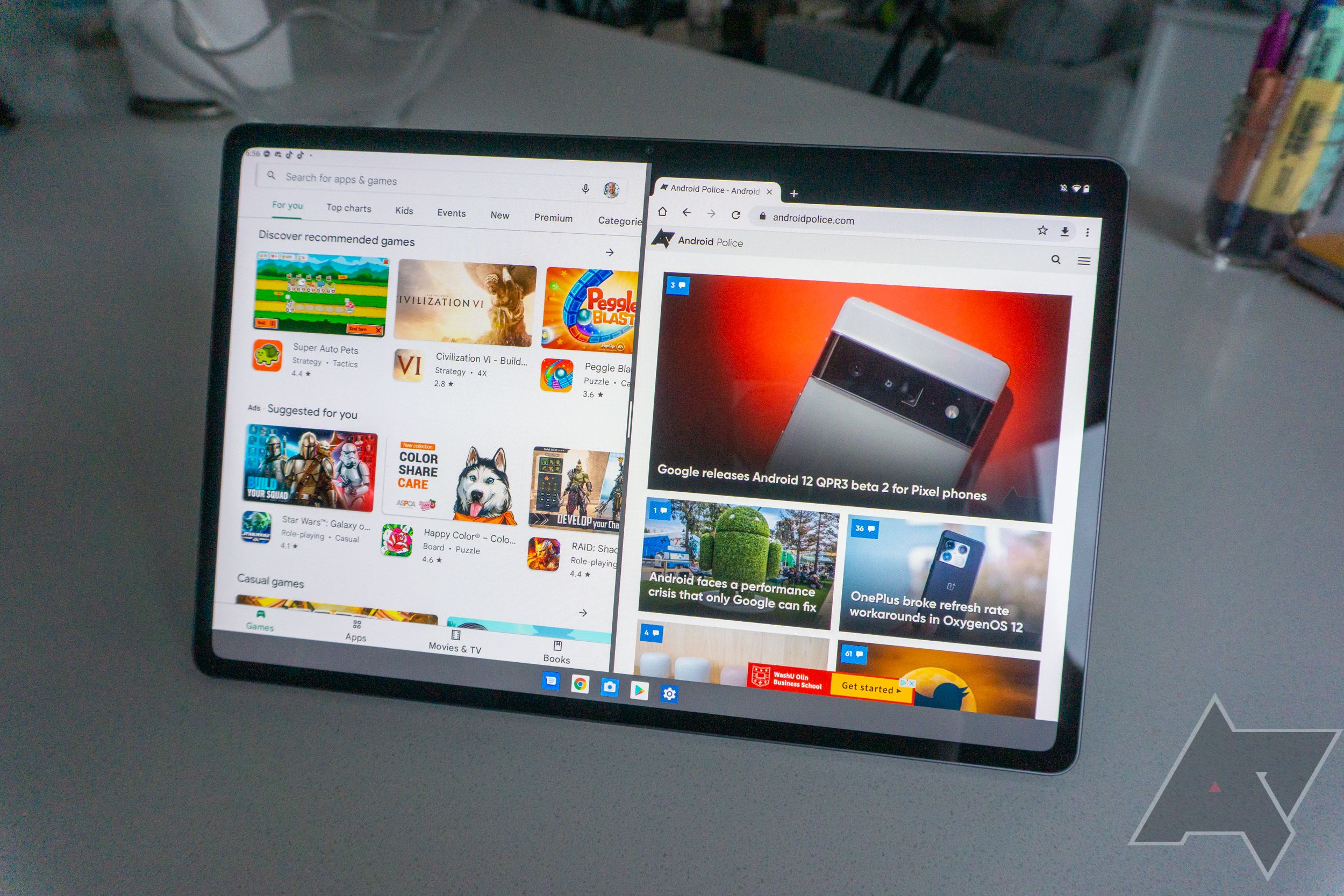 Google released the second beta for Android 13 QPR2 this week, packing a few subtle UI changes. The update has revised the taskbar usage tutorial, and the UI now defaults to the transient taskbar. Here's what that means for the average user.
The transient taskbar is an Android 13 QPR2 addition for tablets and foldable phones that we first reported about last month. Rather than being perpetually visible, the transient taskbar disappears unless you swipe up from the bottom edge to reveal it, or long-press and hold to lock it in the visible state.
Transient Taskbar behavior in Android 13 QPR2 Beta 1
With the first QPR2 beta, you could long-press the navigation bar to bring up the transient taskbar when using a full-screen app. Esper senior editor Mishaal Rahman notes that on the latest QPR2 beta, a short swipe-up gesture on the navigation bar suffices.
Transient Taskbar behavior in Android 13 QPR2 Beta 2
In our brief experimentation, we found this a bit challenging because swiping up farther than is required to open the transient taskbar navigates home. Once revealed, the taskbar disappears if you don't interact with the screen for a few seconds, reverting to the unencumbered full-screen view Android.
The gesture's inclusion in the newest QPR2 beta lends credence to the possibility of seeing the transient taskbar roll out in an upcoming stable Android build in the near future. The implementation would benefit medium-size devices, which would otherwise lose a lot of screen real estate to a fixed taskbar. Rahman also notes the quick pop-up tutorial for the transient taskbar has been updated suitably.
Technically, this new taskbar behavior is enabled by default on Android 13 QPR2 Beta 2, but you'll only see it under certain conditions. Assuming you're on the beta, you can try the transient taskbar out by setting the Smallest width value to 600 or higher under the Drawing section of Developer options.