Nature is healing. After two years of cancelations, virtual booths, and uneasiness amidst the brunt of the Covid-19 pandemic, CES 2023 saw the world's biggest tech conference return to normal. Well, whatever counts for normal in the sprawling insanity of a tech show taking over Las Vegas for a week, anyway. While bizarre gadgets like urine analysis sensors and literal cutting board tablets may have captured the spotlights alongside a tidal wave of TVs and PCs, there were plenty of promising smartphones, Chromebooks, wearables and smart home gadgets revealed, too
We've been trawling the floors in Las Vegas to find the most exciting tech from the show — that, you know, someone would actually spend money on — and we've put together a list of the best devices we've seen. These aren't guaranteed to be the best gadgets of the year, but they're among the most exciting products we've seen unveiled at the first major tech show of the year. CES 2023 has been far from boring, and we think our list reflects that.
1. Samsung Galaxy A14 5G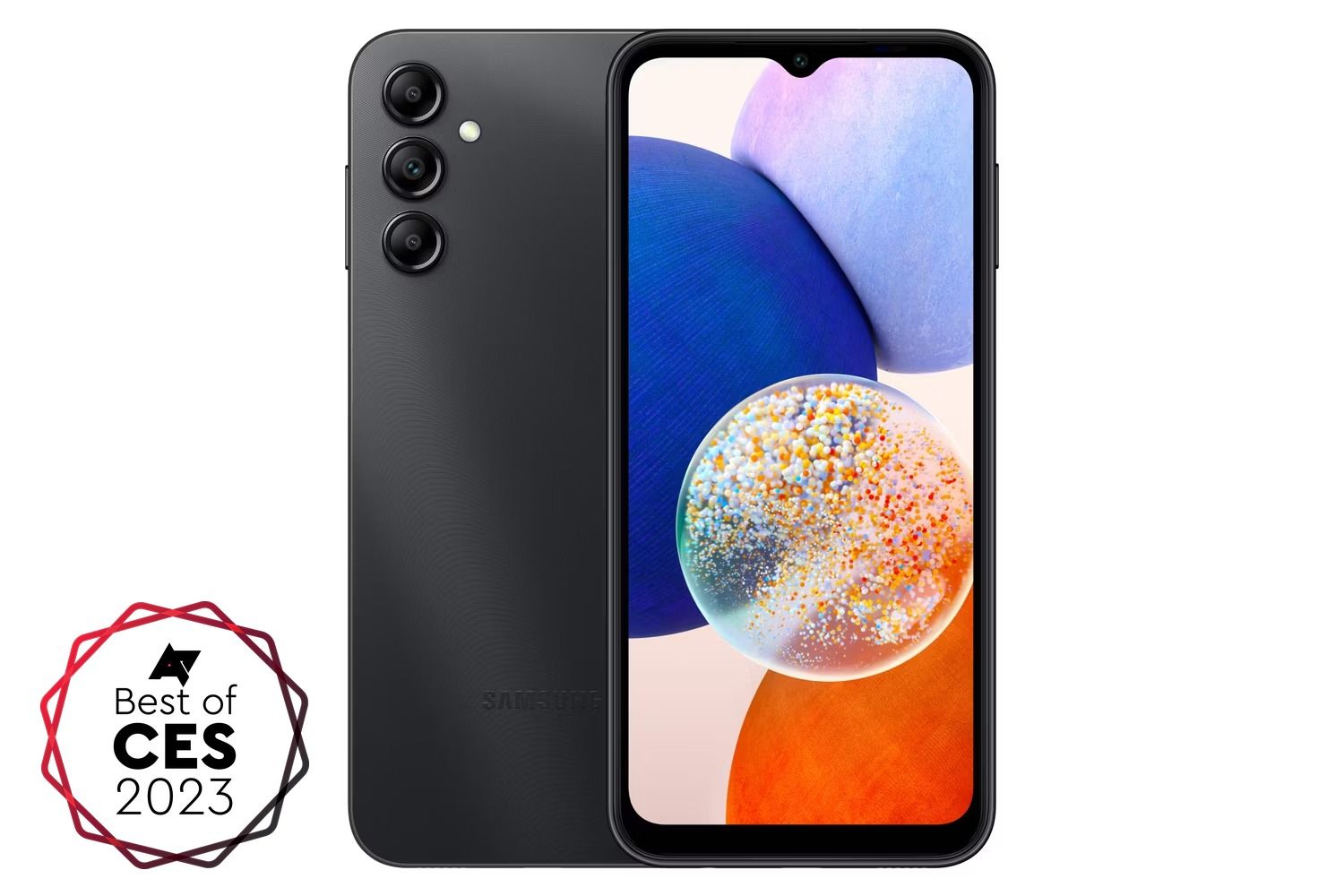 Samsung revealed a new smartphone at CES 2023, and while it may not be the most exciting new Android phone we'll see from the brand in the first few months of this year, it will likely be a top-selling device. A follow-up to the impressive Galaxy A13, the Samsung Galaxy A14 is a new addition for those who want a cheaper One UI device with specs that are genuinely remarkable considering the price.
The Galaxy A14 5G features a 6.5-inch Full HD+ LCD display with a 90Hz refresh rate and runs on a MediaTek Dimensity 700 chipset alongside 4GB of RAM and a 5,000mAh battery. There's a 50MP primary camera, but on paper, it seems similar to the last-gen device's snapper, which didn't particularly impress us. That said, you'll be able to buy all of this for just $200, so it's likely to be among the best cheap phones of 2023.
Samsung Galaxy A14 5G
Samsung's Galaxy A14 5G is the latest budget phone from the company, keeping the same adequate performance from its previous generation but with a better display and a cheaper price.
2. Ring Car Cam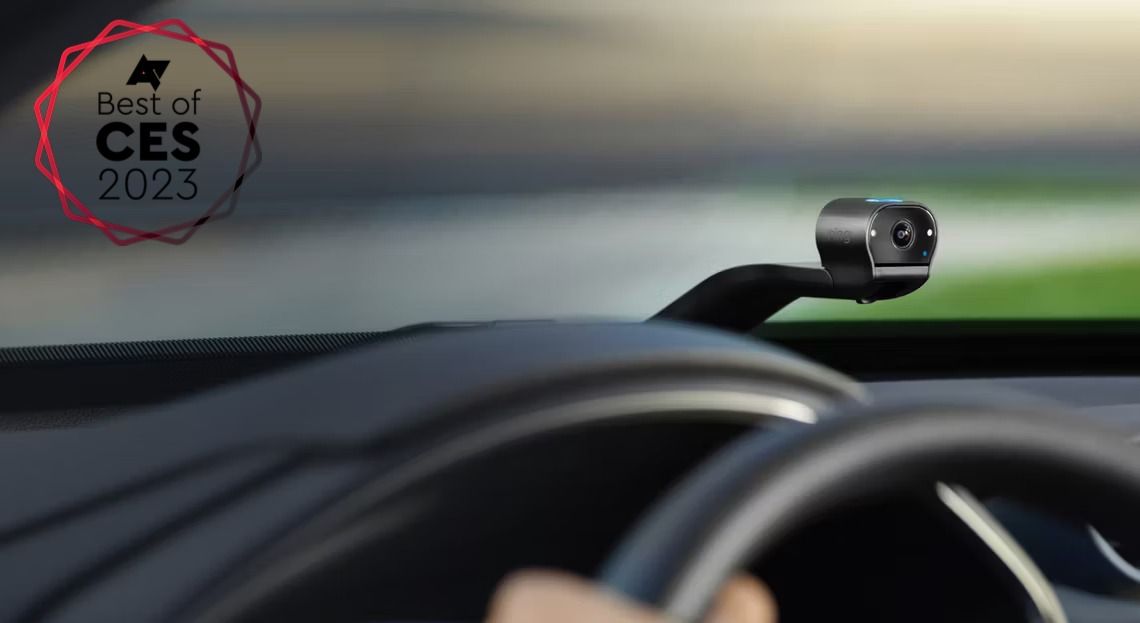 Ring is one of the go-to brands for top-notch smart home security systems, but its newest product takes that same secure focus on the road. The Ring Car Cam is designed to give your car the same video and motion security protection much like you use Ring products to keep an eye on your home. The camera sits on your dashboard, and two HD cameras with the company's NightVision detection built-in will monitor the surroundings of your vehicle as well as inside your car. If there's any suspicious activity, it'll then notify your smartphone similarly to how other Ring hardware does with your home.
It also functions as a dash cam, as more and more of us need video evidence to prove what did or didn't happen during an accident. You can even ask Alexa to start recording while not driving if you're pulled over by the cops, a (sadly) important feature these days. If you're ever worried about your car, whether it's on your drive or wherever you park it, this may be a great new gadget for you.
Ring Car Cam
The Ring Car Cam is the company's first-ever security camera designed for your vehicle. It features two wide-angle HD cameras with the company's night vision tech built-in to keep an eye on the road ahead as well as inside your car throughout the day.
3. HP Dragonfly Pro Chromebook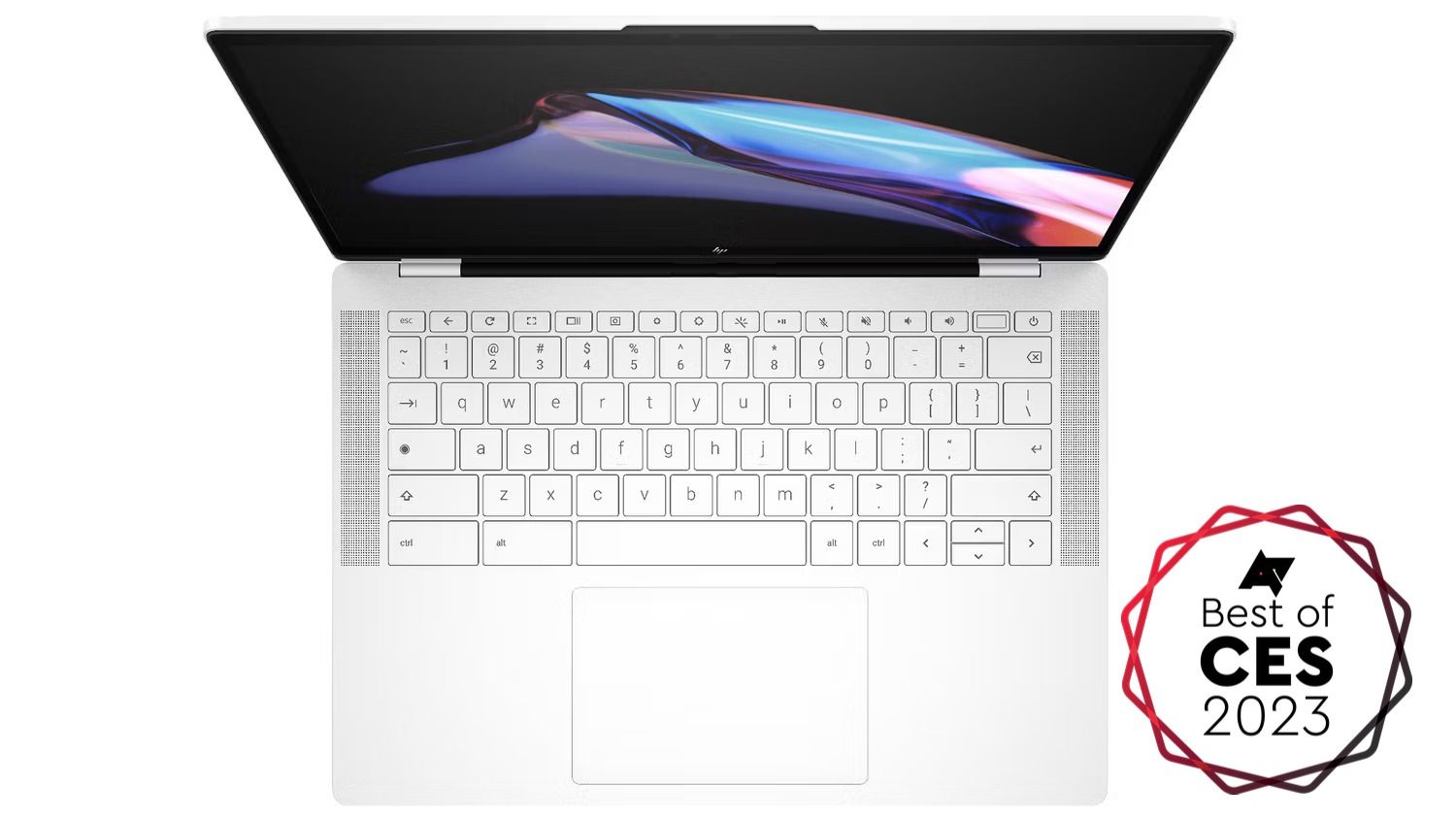 The new version of HP's Dragonfly Pro Chromebook has proven itself to be one of the most exciting reveals of CES 2023. The biggest headline is the fact this is a Chromebook that isn't gaming-focused, but it still has an RGB keyboard. That's exciting for when you want your keyboard to be backlit when you're typing late at night but don't want the bland and bright white light most laptops use.
Other highlights include the 12th Gen Intel Core i5 processor with 16GB of RAM and the 14-inch QHD 1,200-nit touchscreen that should prove bright and beautiful for all of your Chromebook needs. We don't yet know how much the Dragonfly Pro Chromebook for 2023 will cost, but we hope to learn that information soon.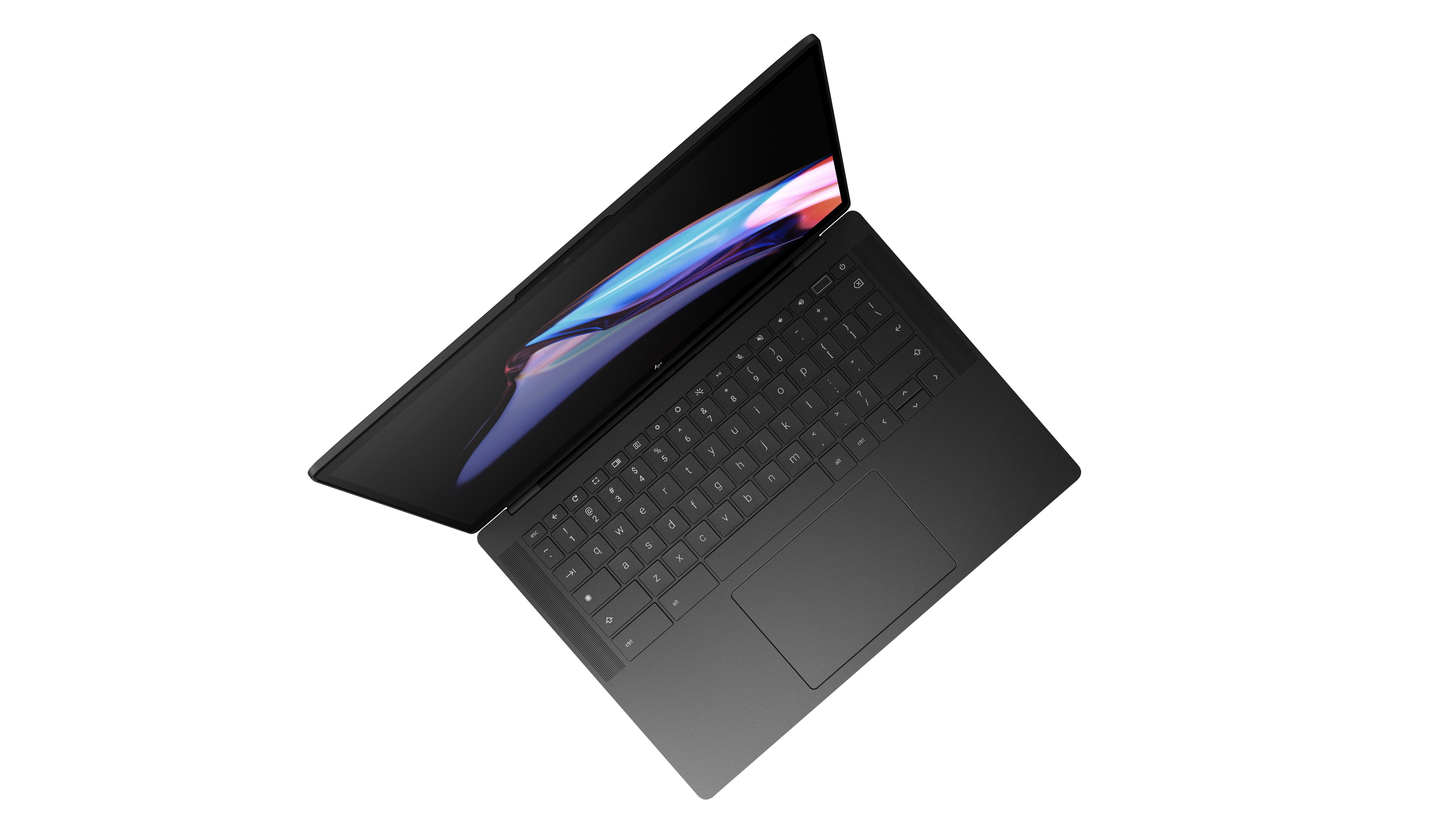 Source: HP
HP Dragonfly Pro Chromebook
HP's Dragonfly Pro Chromebook is a gaming Chromebook without the gamer cringe aesthetic. We still get plenty of power and memory, we still get banger speakers and an extra bright screen, and we get the loveliness of an RBG keyboard while getting to skip all the weird angles or dopey highlights. (Looking at you, ROG!) This laptop's only drawback — aside from possibly its price — is that it only has 4 USB-C ports on it.
4. Fossil Gen 6 Hybrid Wellness Edition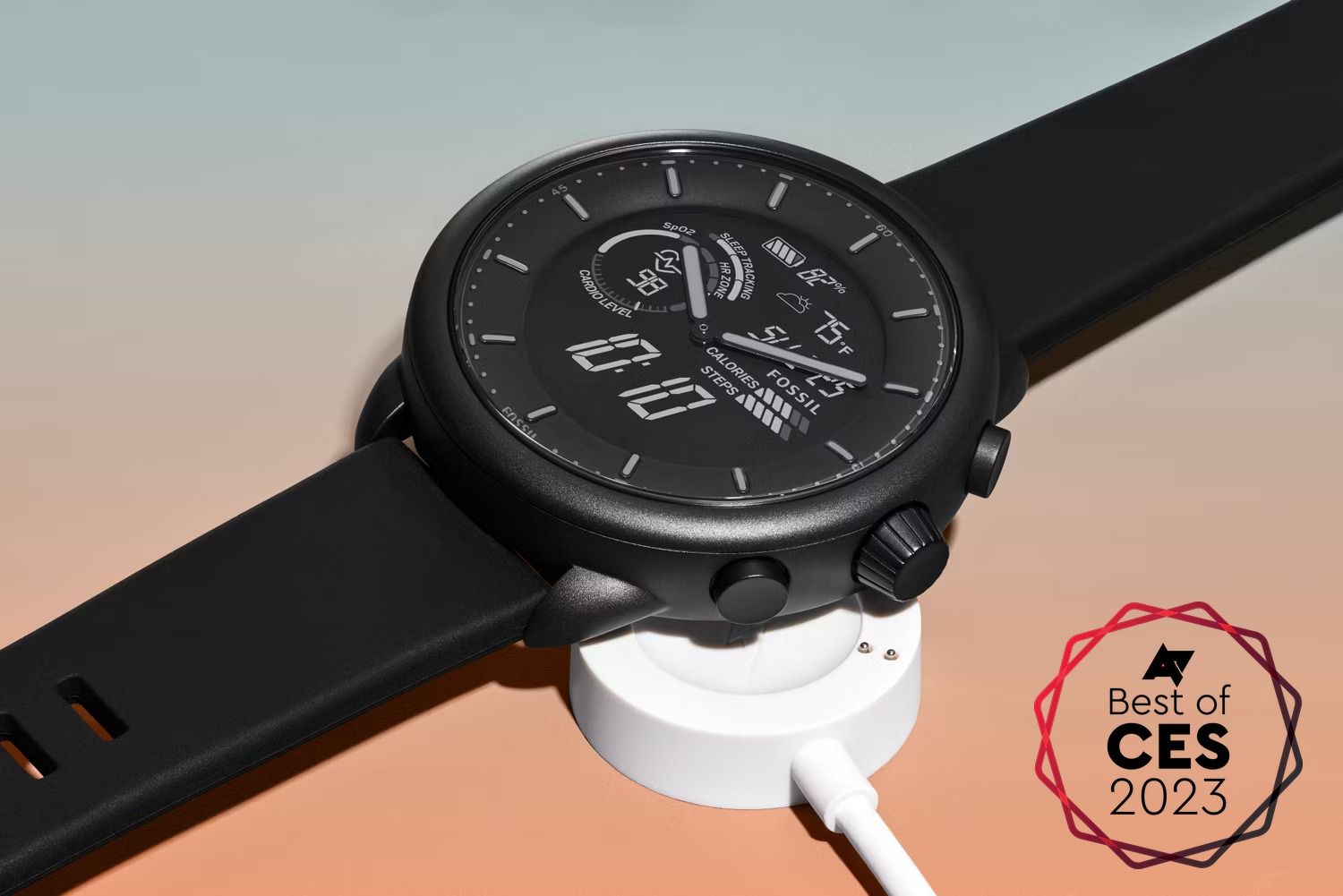 Fossil offers almost every type of smartwatch, and the new Fossil Gen 6 Hybrid Wellness Edition is designed for those who don't want a big bright display on their wrist. It instead features an e-ink screen with a backlight. There are real mechanical hands that spin around to tell you the time, but in the middle, there's an e-ink display that shares your latest stats.
Features include a heart rate tracker, blood oxygen monitoring, automatic workout detection, Amazon Alexa support, and more. The big benefit is that the e-ink screen means the watch will last for two weeks on a single charge, so you won't need to take this off your wrist every night.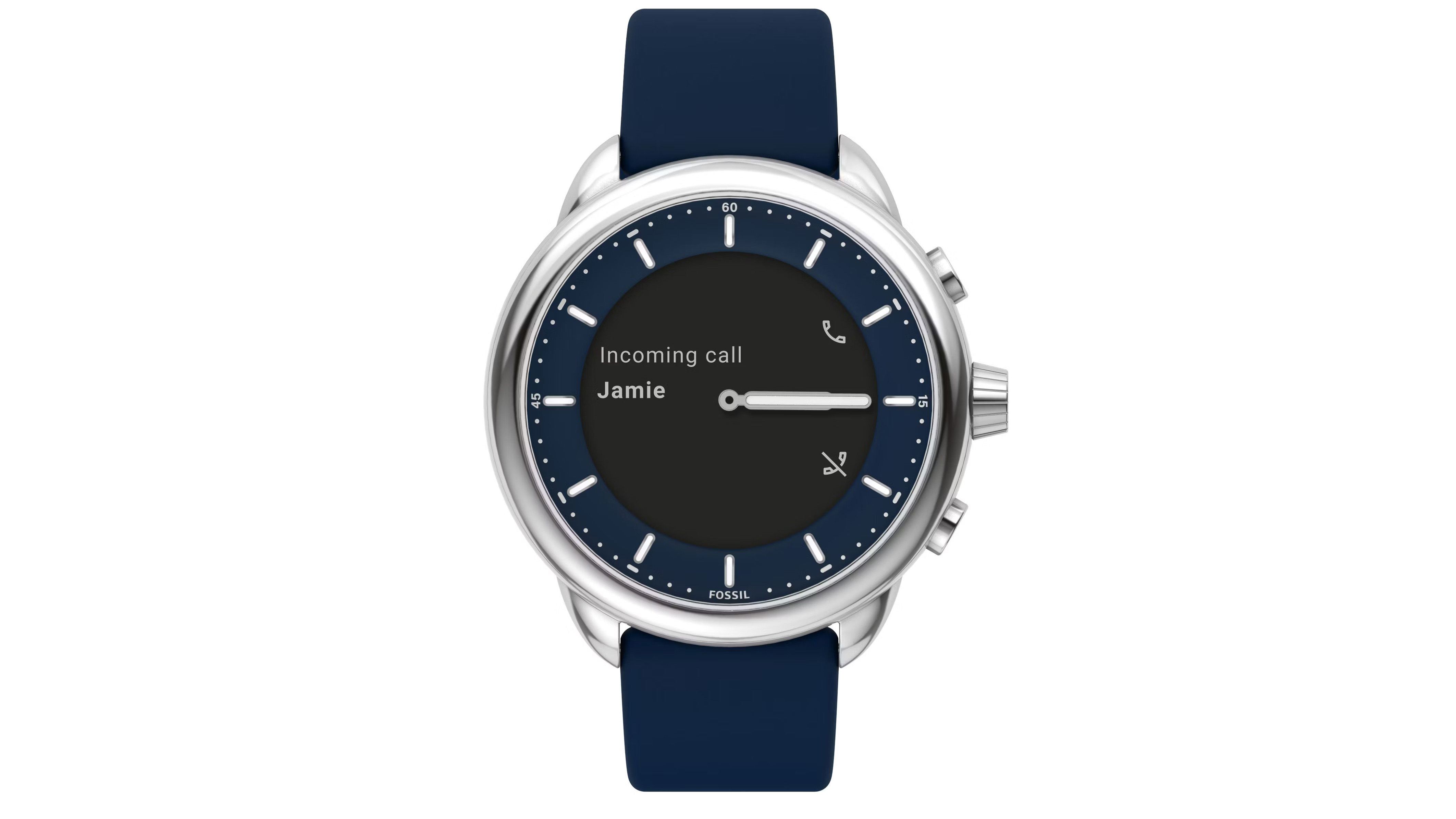 Source: Fossil
Fossil Gen 6 Hybrid Wellness Edition
Take the Fossil Gen 6 Wellness Edition, but replace it with an e-ink display and mechanical timekeeping arms, and you've got the Fossil Gen 6 Hybrid Wellness Edition. It can track your heart rate, SPO2, VO2 Max, steps, and other health metrics and give you the big picture of where you're at physically with the help of Fossil's Wellness app.
5. Lenovo IdeaPad Flex 3i Chromebook, Gen 8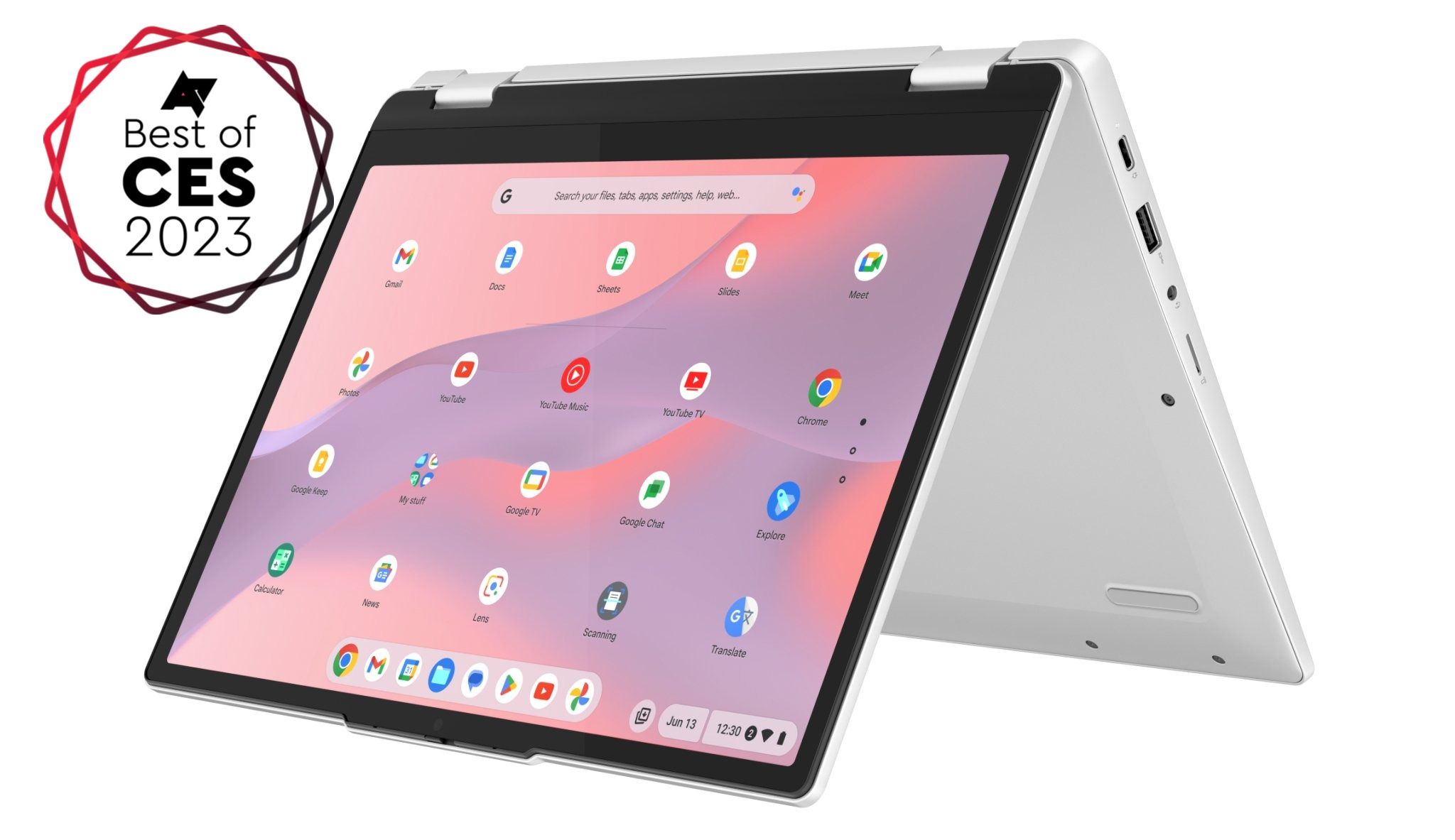 This $350 laptop may not look too incredible on the page — 12.2-inch touchscreen, 4-8GB of RAM, and Intel Processor (formerly Celeron) N100 and N200 — but it's what the Lenovo IdeaPad Flex 3i (Gen 8)'s larger screen in a same-sized chassis that's truly important here. After years of virtually all compact Chromebooks using 11.6-inch screens with huge bezels on all sides, this Chromebook takes a step towards redefining the "budget" Chromebook and taking them firmly into the FHD era.
With the 16:10 aspect ratio, this 1920 x 1200-pixel touchscreen features more than twice the pixels of its predecessor in a 16% larger screen, allowing for much better definition while also being bright at up to 300 nits. Intel's improvements in the efficiency and performance of the N100 and N200 should allow the Flex 3i (Gen 8) to still get up to 12 hours of battery despite the brighter, bigger screen.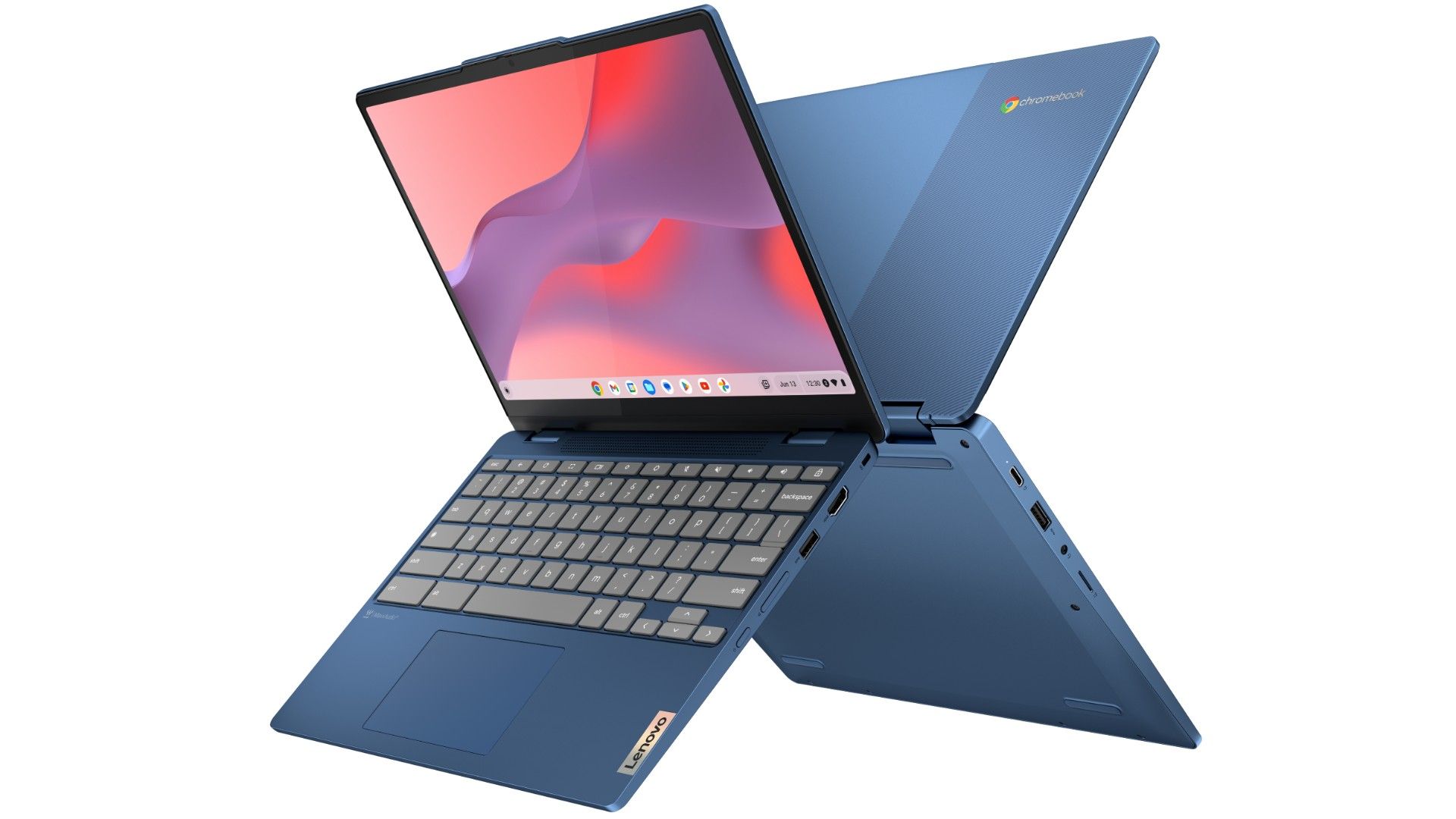 Source: Lenovo
Lenovo IdeaPad Flex 3i (Gen 8, 12.2″)
Continuing one of the most popular Chromebook lines on the market, the 8th generation of the Lenovo Flex 3i Chromebook takes one stall step for screen size and one giant leap for compact Chromebooks. After almost of decade of compact Chromebooks sticking to 11.6-inch 1366 x 768-pixel screens, the Flex 3i (Gen 8) moved up to a 12.2-inch, 1920 x 1200-pixel screen while actually shrinking the dimensions of the Chromebook. (well, at least by a few millimeters.)
6. Motorola ThinkPhone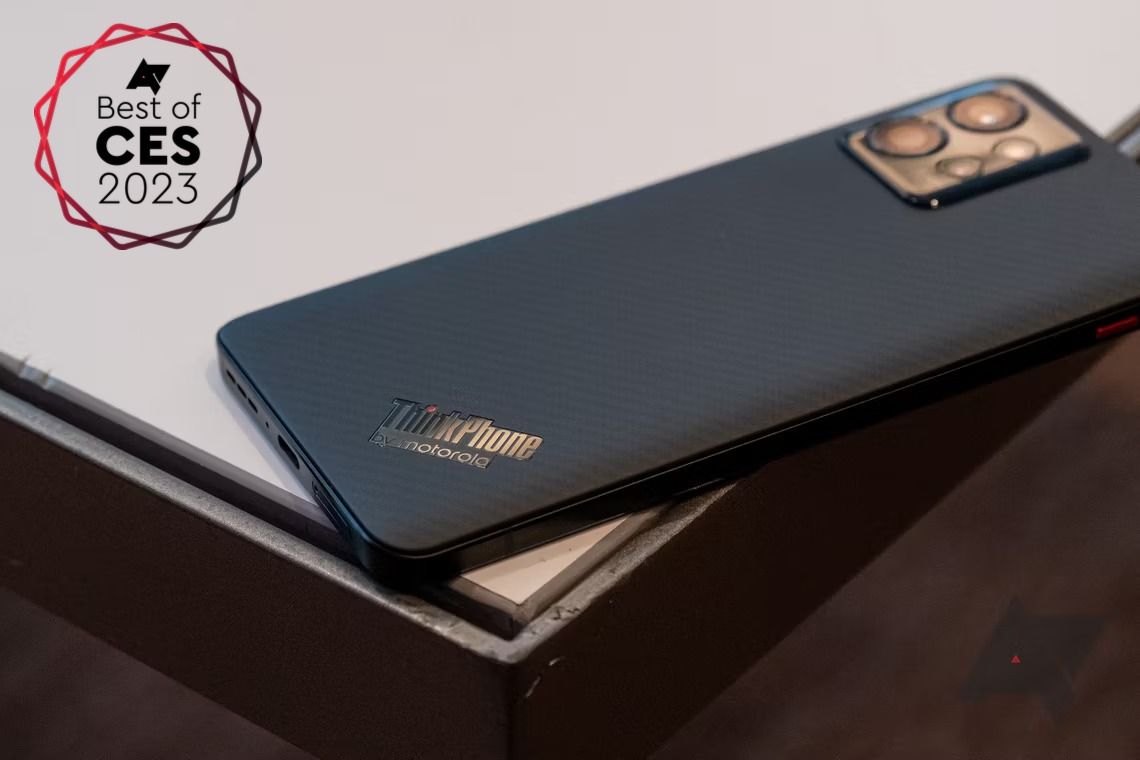 It's a new Motorola phone, but this isn't a G series or Edge device. No, this is Lenovo's first attempt to use its business branding in the world of smartphones. The Motorola ThinkPhone is an interesting device though with a controversial design that uses a carbon fiber backplate and features squared edges. There's a red button on the side of the phone, evocative of ThinkPad's iconic TrackPoint nub that also helps you talk to your colleagues immediately through Microsoft Teams.
There's a 6.6-inch Full HD+ screen, it runs on the Snapdragon 8+ Gen 1 chipset, either 8GB or 12GB of RAM, and a 5,000mAh battery with 68W fast-charging built-in. Another highlight of the ThinkPhone is set to be its "Think 2 Think" tech that allows you to connect to any ThinkPad device to share notes, files, and more. We don't yet know how much the ThinkPhone is going to cost, and it's expected in the US later in 2023.
Motorola ThinkPhone
Motorola and parent company Lenovo teamed up to build a business-friendly smartphone capable of fitting into your office lifestyle. The ThinkPhone is a flagship-level performer that syncs directly with any modern ThinkPad for advanced productivity.
7. Lenovo Smart Paper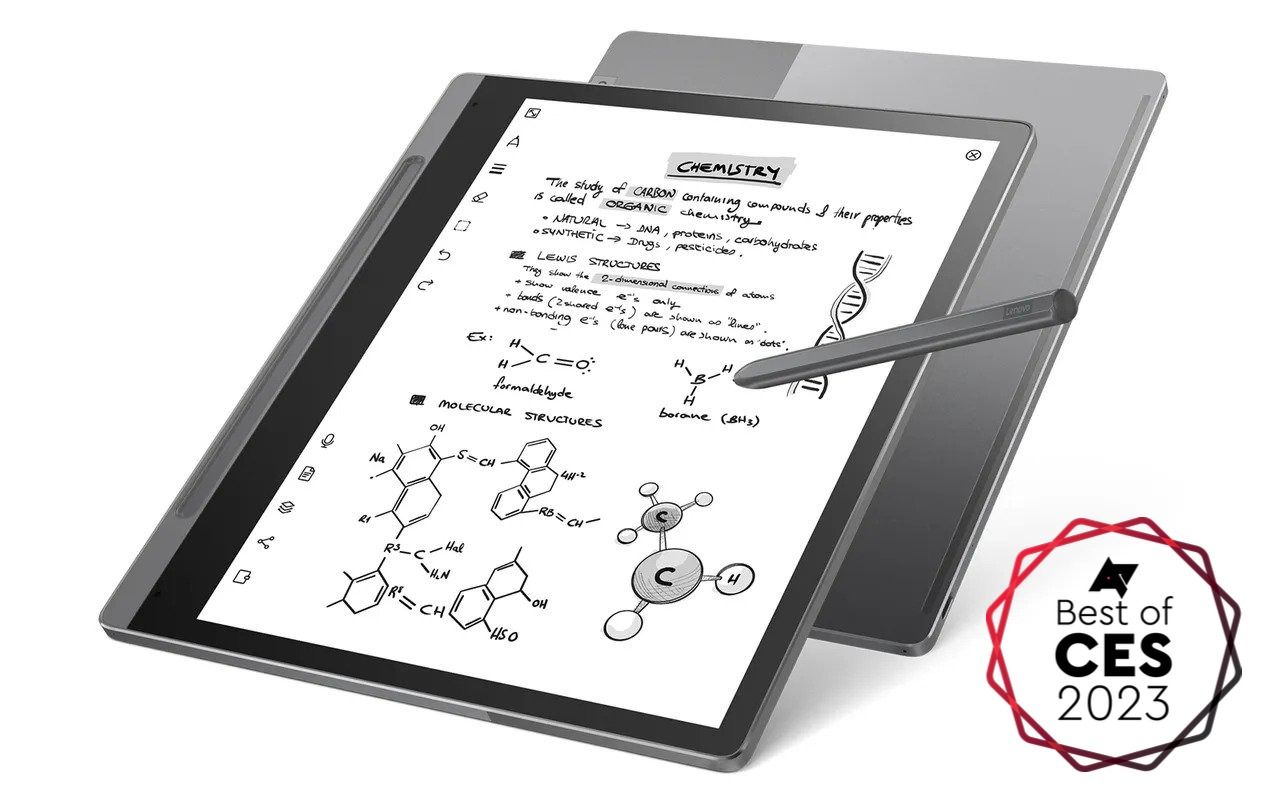 E-ink tablets are all the rage right now with new products competing with the original Remarkable tablet, and now Lenovo is joining in. Closely following the Kindle Scribe that we saw from Amazon late last year, the Lenovo Smart Paper is coming this year, and it looks like a premium e-ink tablet that's perfect for sketching or taking notes.
The 10.3-inch e-ink display comes with the stylus included in the box alongside. That big screen will mean it's a behemoth when you're reading an e-book, but you'll probably appreciate it when you're sketching out a rough idea or handwriting notes. It's also a touch cheaper than the Kindle Scribe at $399, so this may be interesting competition from Lenovo for Amazon's big new Kindle.
Lenovo Smart Paper
Lenovo's latest tablet is an alternative to products like the Remarkable Tablet and Kindle Scribe that allows you to sketch and take notes on a 10.3-inch e-ink display. You can use this tablet to read e-books, but you may find that display is too much for long reading sessions.
8. Nanoleaf Skylight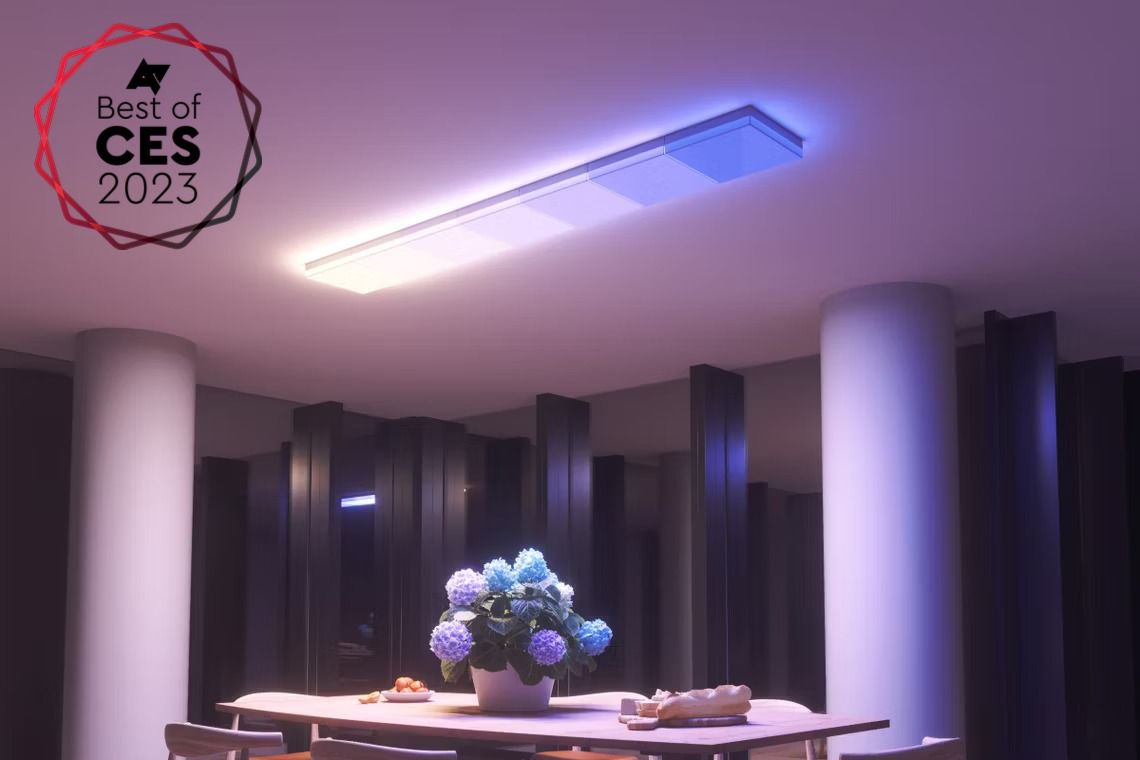 Ever wanted a skylight in your home where you can't physically have one? Nanoleaf may have the answer with its new smart lighting option. While you won't be able to see natural skies through the Nanoleaf Skylight, you can use this to give the effect of lighting coming through from a part of your ceiling. There's a long wait for the Nanoleaf Skylight, though, as it won't be out until July or August at the earliest.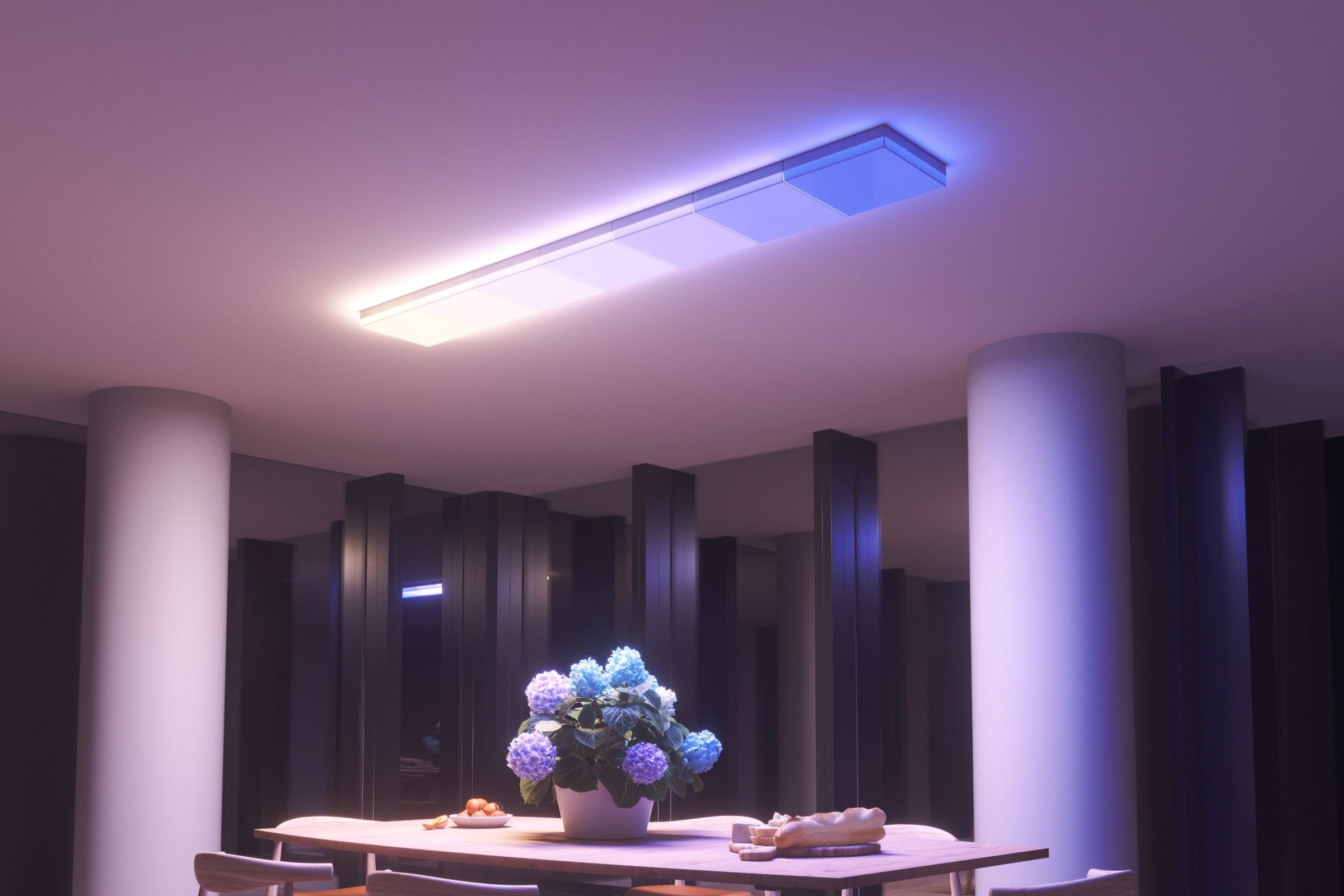 Source: Nanoleaf
Nanoleaf Skylight
The Nanoleaf Skylight is built to mimic natural light where you can't normally find it. It's designed to go on your ceiling and the modular squares allow you to build your own look. It features all the features we've come to expect from Nanoleaf products such as 16M+ colors and musical visualization.