Google Home Max, meanwhile, is still discontinued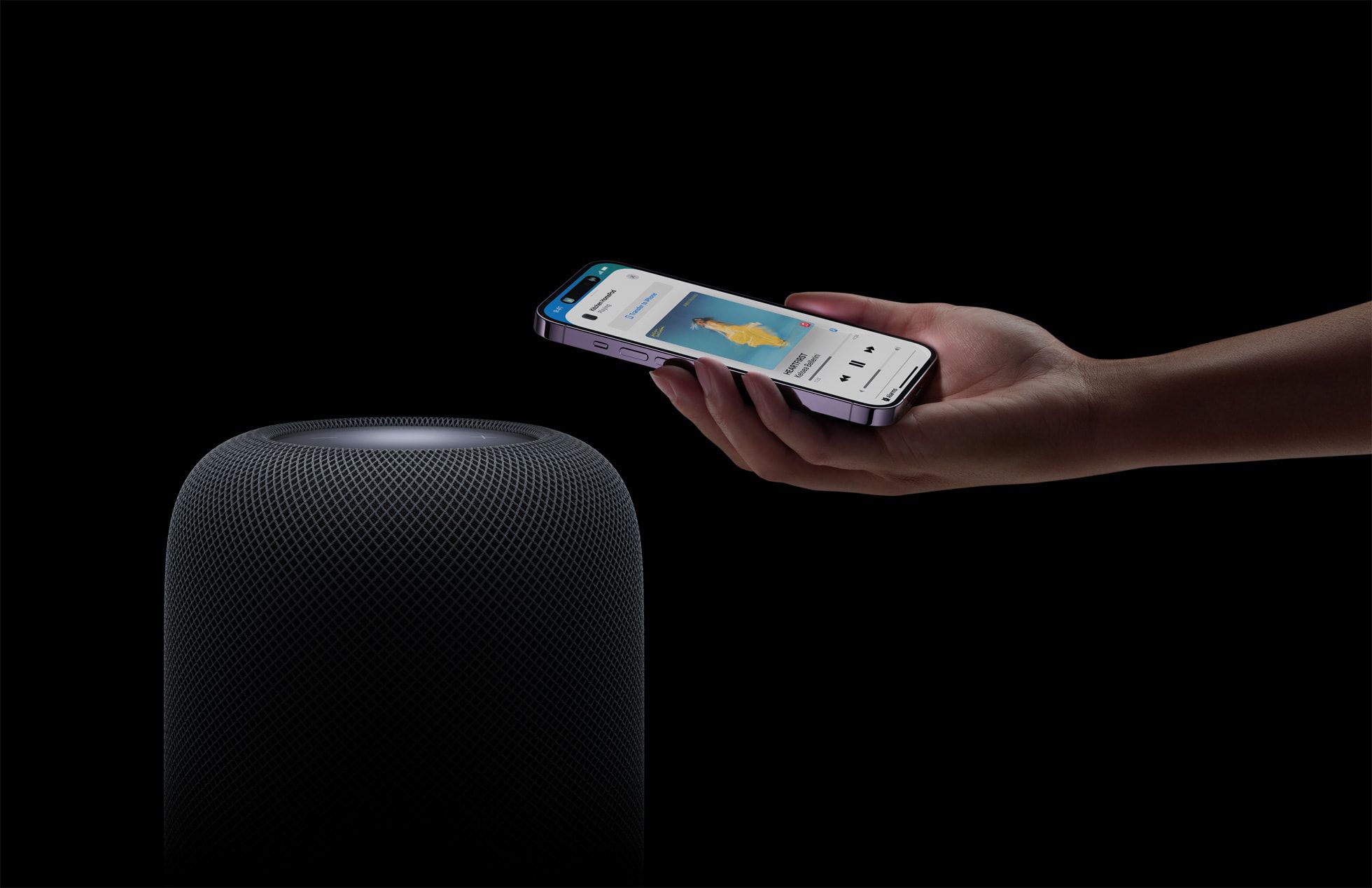 When you hear "smart speaker," you probably think of companies like Amazon, Google, or maybe Sonos — but Apple's also been making smart speakers in the HomePod series for nearly five years now. The original HomePod was discontinued in 2021 in favor of the smaller, less expensive HomePod Mini, but today, Apple's announced a full-size HomePod sequel. The second-gen HomePod goes for $299, and it's available for pre-order from Apple right now.
The new HomePod looks a lot like the old HomePod, but this time, it's available in black or white (rather than gray or white), and each version comes with a color-coordinated power cable. The speaker is a 6.6-inch tall, 5.6-inch wide cylinder that weighs in at a beefy five-plus pounds. Inside, there's a four-inch high-excursion woofer, plus five tweeters. The HomePod has four mics to more effectively hear you yell at Siri, and you can create stereo pairs or use the speaker for multi-room audio through AirPlay, if you've got other compatible speakers around.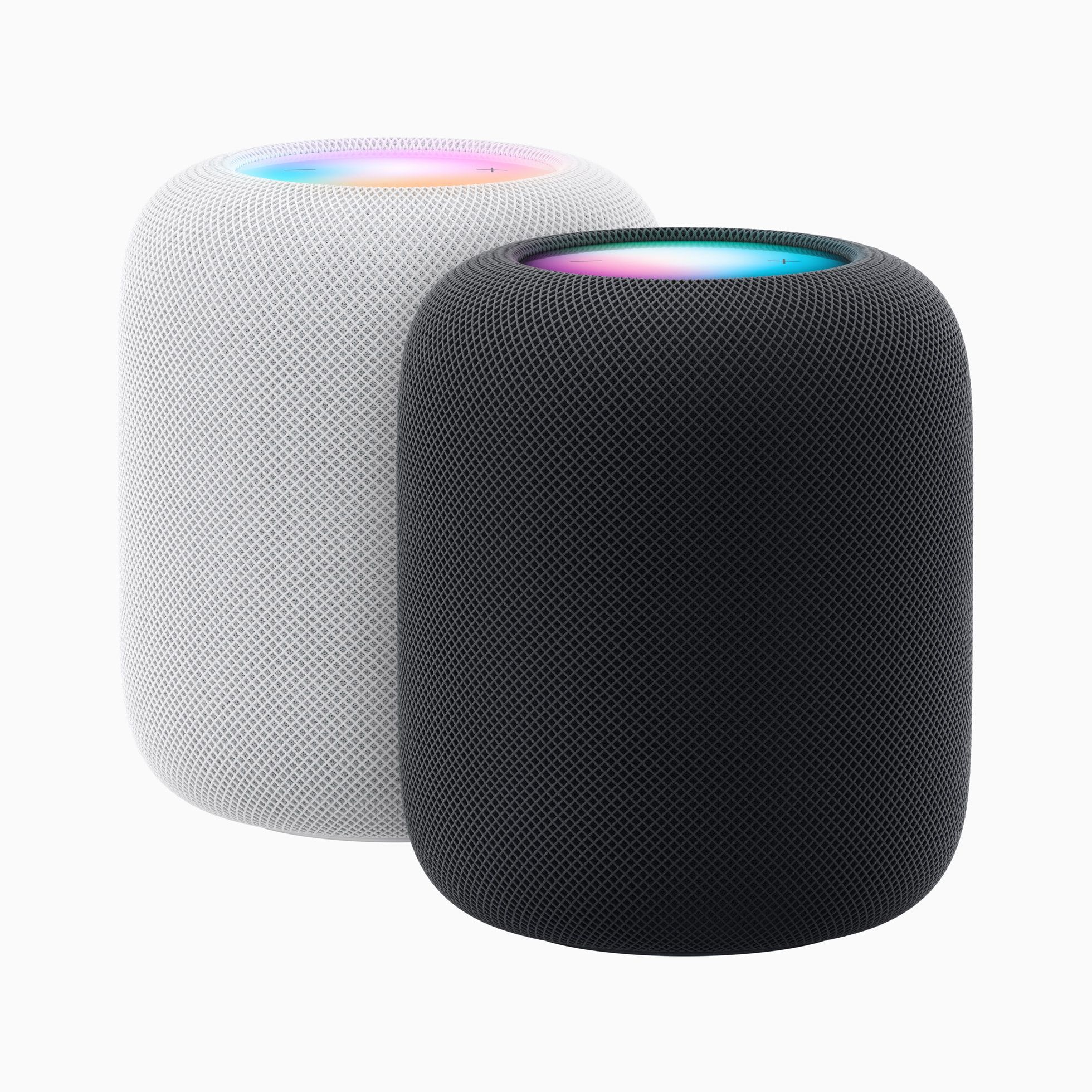 Apple says the new HomePod is capable of analyzing the reverberations of the sound it emits to know how it's positioned — in a corner, against a wall, or freestanding — to adjust its audio output to suit the layout of the room. As in the HomePod Mini, the second-gen HomePod lets you tap your iPhone to the speaker to transfer your media output to that device, and you can pair the speaker to an Apple TV streaming box to play audio from shows and movies. And of course, the new HomePod is Matter compatible, serving as a hub for other Matter-enabled devices.
At $299, the HomePod is super premium for a smart speaker; the burly Echo Studio goes for $200, and since the discontinuation of the Google Home Max in late 2020, there's no comparable offering from Google on the market. My fingers are still crossed we get a high-end Nest Audio someday.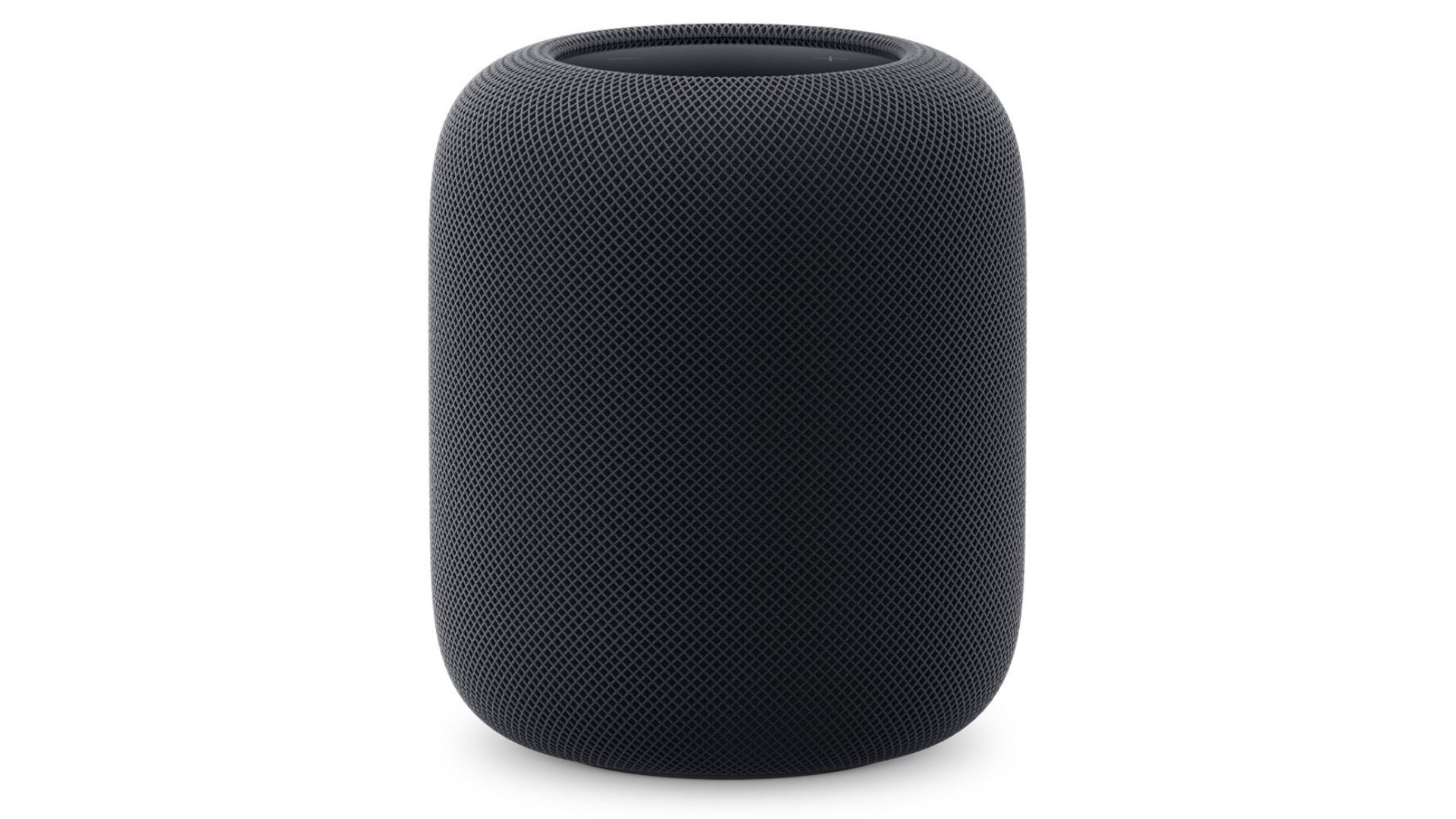 Apple HomePod (2nd generation)
Dimensions

6.6″ x 5.6″ x 5.6″

Integrations

HomeKit, Matter

Woofer Size

4″

Connectivity

802.11n Wi-Fi, Bluetooth 5.0, Thread

List Price

$299

Colors

Midnight, White