Is there anything more important to a smartphone than its camera? This one factor seems prized above all others by those seeking an upgrade, and it's no wonder why. Mobile photography has come leaps and bounds, and in an increasingly visual world, there is nothing better than capturing and showing off meaningful moments in a crisp and colorful shot.
We have tested all the phones below, several of which we have also named the best Android phones, and found them excellent at taking pictures. Some of these handsets aren't available in the U.S., but the first few options in our guide are readily available across the globe.
Our picks for the top camera phones in 2023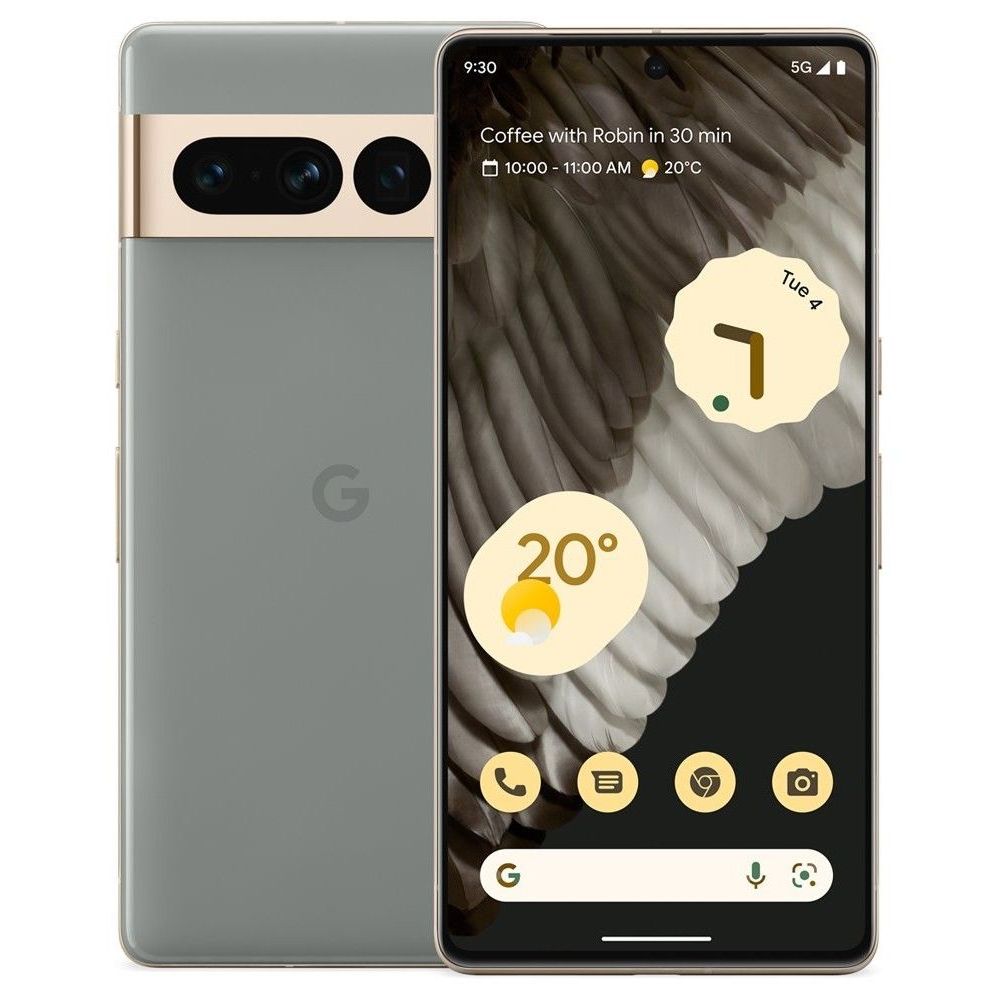 Source: Google
Google Pixel 7 Pro

Best overall
$649 $899 Save
$250
The Google Pixel 7 Pro has a dazzling camera array that offers three rear sensors and a suite of excellent software tricks for further enhancements. The design also looks great, and there's a large and lush screen to enjoy visual content.
Pros
Brilliant camera
Attractive design
Large display
Cons
Disappointing battery life
Google's line of Pixel phones has been revered from its outset for its photographic ability, and the brand's latest flagship upholds this fine tradition with aplomb. The Pixel 7 Pro has a triple rear camera, led by a 50MP main sensor with an f/1.9 aperture, and complemented by a 12MP ultrawide lens and a 48MP telephoto zoom sensor which boasts 5x optical zoom. There's a 10.8MP ultrawide selfie camera on the front, with an f/2.2 aperture.
It is very intuitive to take pictures with the phone in auto mode, with no need to adjust ISO levels or exposure to get the perfect shot. Simply put, this phone makes it look like you know what you're doing with the camera. With this main sensor, colors are vibrant without giving in to the oversaturation that often characterizes snaps from rivals such as Samsung. Plus, images retain plenty of detail without appearing to be artificially oversharpened. Lowlight photography is better than ever with Night Sight, which works quickly to pull color and detail into snaps taken after dark.
The same sensor is still used to great effect to take shots at 2x zoom, but if you want to go further, then you can count on the telephoto, which offers 5x zoom and is the key hardware difference between this Pro model and the standard Pixel 7. The telephoto retains great detail at 5x, and using the Super Res Zoom, you can push it even further with enhanced digital magnification if you want to get closer still to your subject. In our experience, this worked reasonably well in good sunlit weather conditions until you hit 30x.
The ultrawide lens adds another layer to the versatility, as the 126-degree field of view makes for a near-fisheye effect. Although this enables macro photography, the results were not quite up to expectations. Selfie photos are very detailed too, and the option to take ultrawide pictures from the front-facing camera is nice, as it's far from the default across most Android phones. However, the nighttime performance from the front-facing camera isn't up to the same standard as the rear camera system.
Regarding video capture, we found that standard 1080p and 4K recordings look good, and the OIS really helps things stay steady. However, we were disappointed by the lack of vibrancy when recording with 10-bit HDR (left switched off by default), and the cinematic mode is just a gimmick.
Along with the impressive hardware, this smartphone also grants you access to Pixel-exclusive software features such as Photo Unblur, which helps you to correct your snaps after you've taken them. This works very well and gives an extra edge to the Pixel package that sets it apart from the competition. On top of the great camera, this device has a large screen and long-term software support. However, we found that battery life could be a bit disappointing.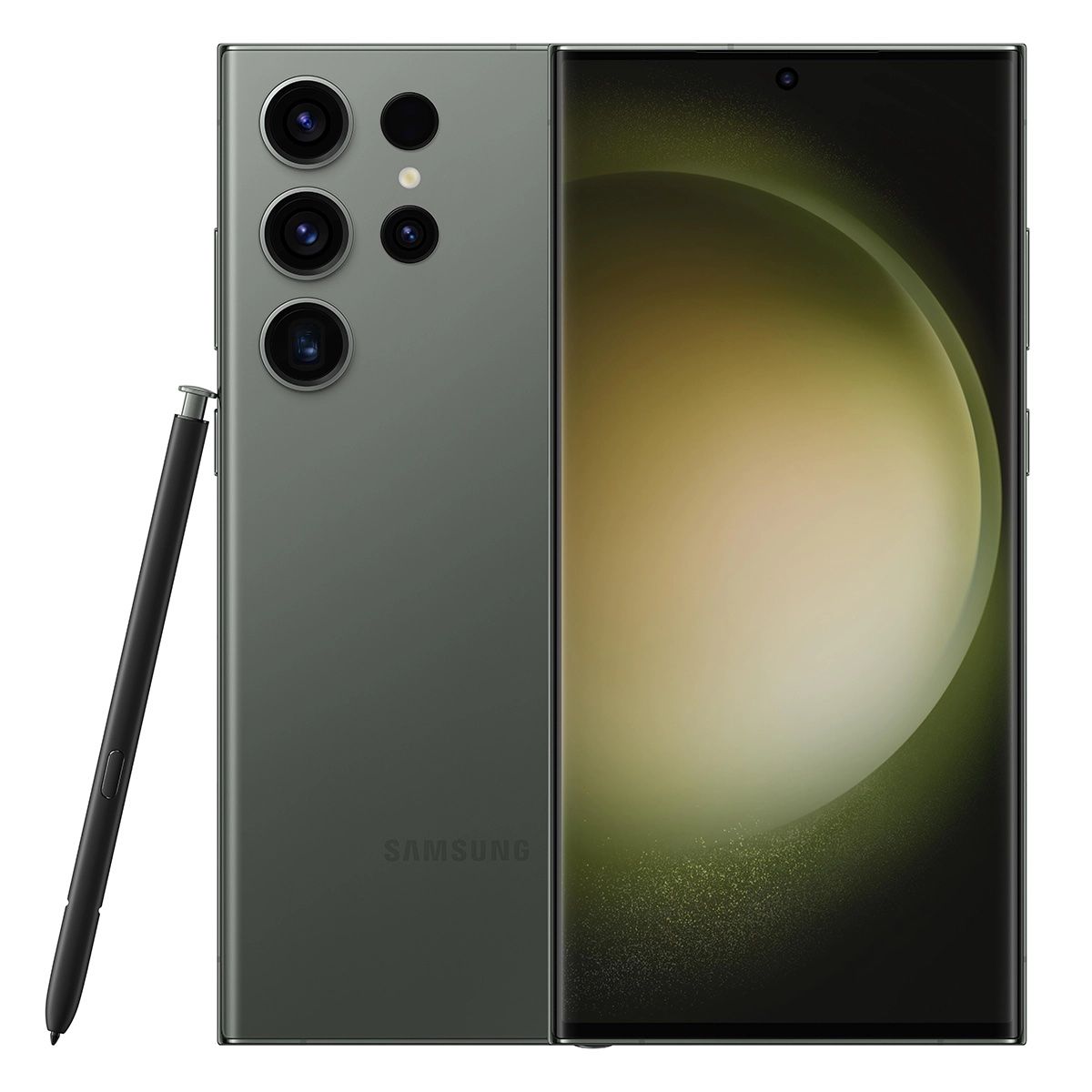 Samsung Galaxy S23 Ultra

Premium pick
$1050 $1200 Save
$150
It's hard to fault the Samsung Galaxy S23 Ultra, which delivers in all the key areas. It has an excellent camera, an immersive screen, awesome processing power, and a large battery. However, it is a very expensive proposition.
Pros
One of the best screens around
Excellent cameras
Very powerful processing
The latest Samsung flagship excels in all areas, and yet the camera remains the star of the show. Four cameras are on the back of this one, including a lead sensor with an incredible 200MP resolution. Alongside it are two 10MP telephoto sensors, one offering 10x optical zoom and the other offering 3x, and then there's a 12MP ultrawide lens.
We found that the results are not exactly revolutionary compared to Samsung's previous flagship, and the images do retain their trademark oversaturation – colors such as greens and blues seem particularly over-enhanced — but many users may prefer this effect to drab-looking realism.
By default, images taken with the main sensor will be binned to 12MP, and we actually preferred this format since it made file sizes easier to handle and images retained their punch. However, should you wish to get raw 200MP images, the option is there with the camera's Pro mode. Night photography looks good. However, it tended towards oversaturation again, and we generally preferred the Google Pixel 7 Pro results.
However, one major flaw of the camera is its shutter lag; for example, faces in motion appeared blurred at a concert due to the unnecessary long exposure. The moon shot feature, which allows you to take a photo of the moon, which is then AI-enhanced to actually look like, erm, the moon, has been criticized by many netizens, but we didn't find it too aggravating.
The selfie camera produces good detailed shots, but we would have preferred taking an ultrawide picture from this camera to squeeze a larger group of people into the frame. It's not just in photography where the Samsung Galaxy S23 Ultra excels; it's the whole package. It delivers across the board with a beautiful screen, excellent performance, and a large battery. The major downside is just how expensive it is.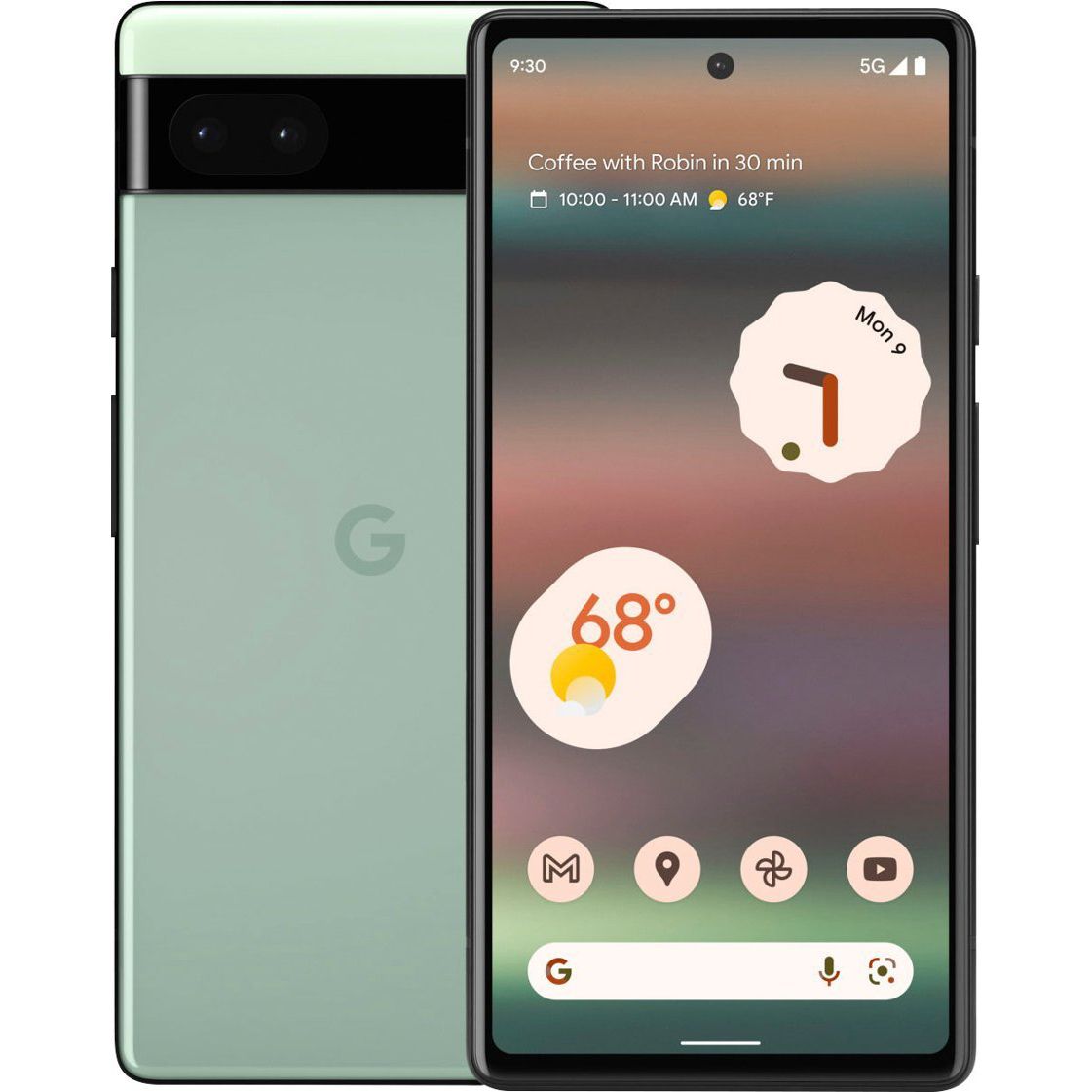 Source: Google
Google Pixel 6a

Best value
$330 $450 Save
$120
For its price, you won't get a better smartphone camera than that of the Google Pixel 6a. Moreover, it still packs in good performance standards and fantastic software, making it a very attractive buy, especially if you hope to save some cash.
Google's budget phone from 2022, the Pixel 6a still packs a good punch today, and its price is more tempting than ever. It has a dual rear camera system, with a 12.2MP main sensor and a 12MP ultrawide, while there's an 8MP sensor on the front.
These sensors have been fine-tuned so that your shots will be packed with detail until they're fit to burst, but the software is the true star of the show here. The efficient Tensor chipset quickly enhances images taken under difficult conditions, such as those taken at night or even underwater, and the results are frankly very difficult to beat. Then you've also got access to neat Pixel camera features such as Real Tone (for accurate skin tone capture) and Magic Eraser (which allows you to scrub out unwanted objects), so even though it's more affordable than most other devices in the range it is undoubtedly a true Pixel.
However, as you probably noticed from the suite of lenses on this handset, there's no telephoto sensor. So you're fully reliant on digital zoom from the main camera to get closer to your subject. This works fairly well up to 2x zoom, but we'd advise you not to go further.
The video recording quality is good, though we noticed the phone getting hot after ten minutes of 4K capture. The Pixel 6a is an exceptional smartphone for its price, even beyond the camera, as you've got that great Pixel software, a nice design, and good battery life in the bargain, too; we strongly recommend it.
Xiaomi 13 Pro

Very versatile
The Xiaomi 13 Pro boasts flagship capabilities, especially regarding the impressively versatile camera system, the processor, and the fast-charging battery. However, it's very pricey, and the software was sometimes sub-par.
Pros
Brilliant camera
Classy design
Impressive fast-charging
Cons
Frustrating software
Very expensive
There are not one but three 50MP lenses on this phone's triple rear camera array, and as you can imagine, this adds up to a particularly versatile shooting experience.
The main sensor is fantastic, delivering an authentic optical bokeh effect that makes shots look a little more like a DSLR took them rather than just a smartphone. Xiaomi's partnership with Leica also reaps the rewards of the latter's color science so that images look very well-balanced. The 3.2x zoom telephoto is another strength; you can use it as a macro camera. Aside from night mode, where the phone understandably takes a little longer to process images, the feedback is instantaneous.
The selfie camera, which has a 32MP resolution, is also very capable, whether you're using it for solo shots or group pictures, as it can expand the frame to accommodate more subjects.
On top of the excellent camera, the Xiaomi 13 Pro has brilliant battery life, fast charging, and high-quality hardware. The software can be buggy at times and expensive, but it's still a very good smartphone representing strong progress on its predecessors.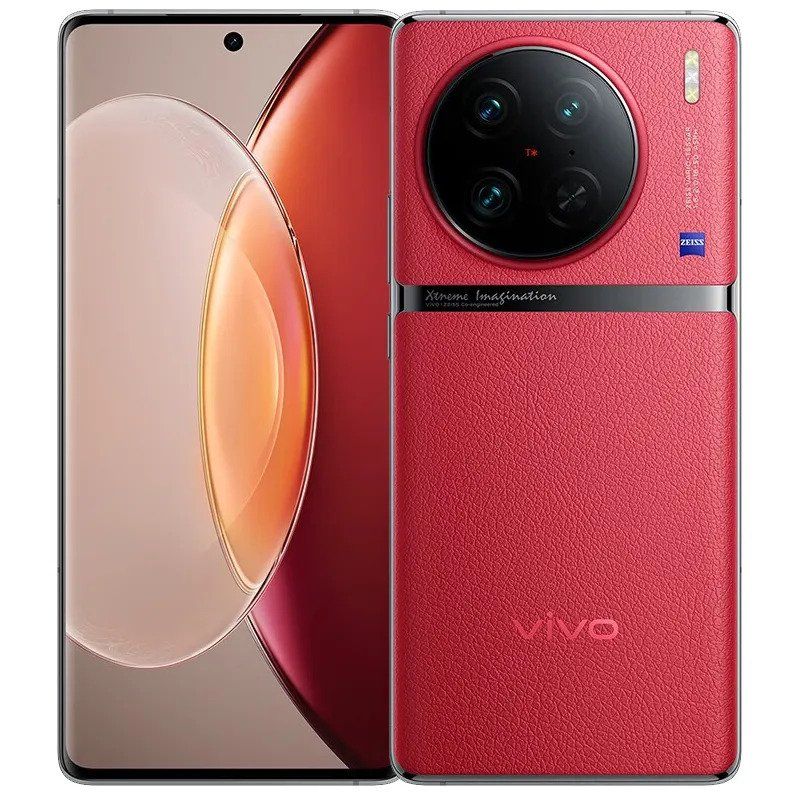 Vivo X90 Pro

One-inch wonder
The Vivo X90 Pro makes the most of its 1-inch sensor to deliver excellent photographic results. The phone itself looks great too, and its rate of charging must be seen to be believed. It's just a shame the software isn't on the same level.
Pros
Excellent main camera
Good-looking design
Blazing fast-charging
The Vivo X90 Pro offers the same 1-inch main sensor as the Xiaomi 13 Pro, and once again, it proves itself to be a delight to use. Here it is accompanied by a 50MP telephoto sensor with 2x optical (dubbed a portrait lens) and a 12-megapixel ultrawide lens, while the selfie camera has a 32MP resolution.
There were admittedly a couple of teething problems when we first started with this camera — the watermark on photos and beauty mode for portrait shots are two default options we recommend disabling as quickly as possible. But once we got past those obstacles, we had a blast.
The Zero Shutter Lag feature takes instantaneous photos when the lighting is good so that you won't miss out on capturing the perfect moment as it happens. The sensor is of such high quality that the natural depth of field effect gives your photos a professional look; the portrait camera is also great, but its bokeh effect is admittedly software-assisted rather than completely natural.
Another strength of this phone's camera system is the Night mode; it can take very fast pictures, capturing light from seemingly impossibly dark scenes. The astrophotography mode also promises better results than rivals when photographing the night sky, and there are many other handy modes on top of these (including Auto HDR and Zeiss Natural Color) that will keep you experimenting with the camera.
Our biggest disappointment with the X90 Pro camera is that the optical zoom caps out at just 2x, whereas we'd have preferred an option to go to 3x or 5x to get that bit closer to the subject without compromising on quality.
It has to be said, though, that besides the camera — and its incredible fast charging – the X90 Pro is a hard sell. For one thing, it's not that widely available, and the software can be irritatingly buggy too.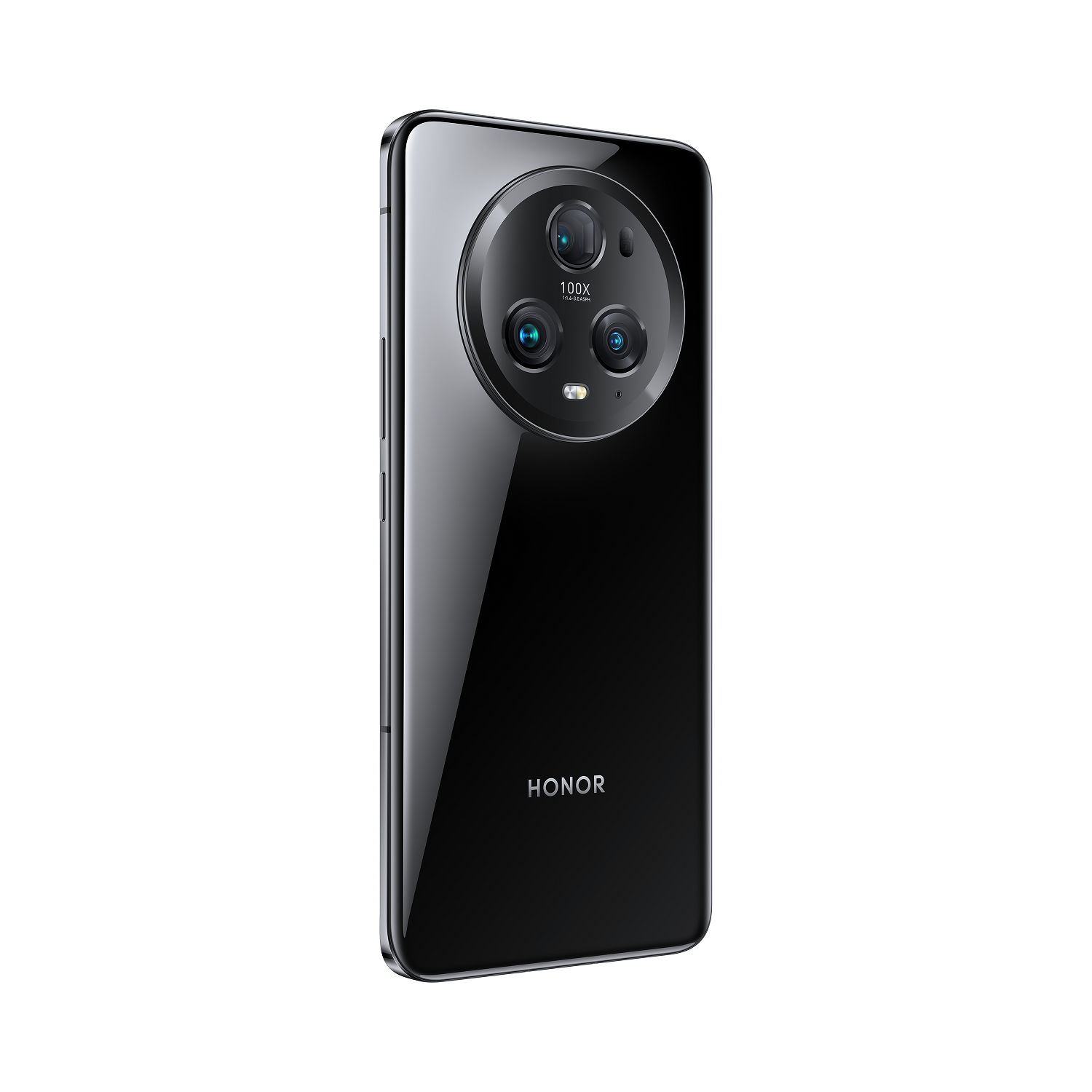 Source: Honor
Honor Magic 5 Pro

Photography Wizard
The Honor Magic 5 Pro has an impressive camera system, but that's not all. The screen and battery life are also good reasons to consider the device, though the software can be inconsistent.
Pros
Strong, versatile camera
Great battery life
Longer software support
Cons
Some software issues
Design can be unergonomic
The Honor Magic 5 Pro boasts a triple 50MP camera setup, and we found it a big upgrade from the previous generation. Including a 122-degree ultrawide lens and a telephoto lens with 3.5x optical zoom add so much versatility, and you can get class-leading, high-resolution imagery from any of these sensors.
No matter the lighting, you'll get good images from the camera system due, in part, to Honor's fusion technology that combines captures from different lenses to create the final result. However, occasionally this can lead to some inconsistencies in some picture details, where finer textures, such as hair or leaves, are not properly distinguished.
We also found strange results from the 100x zoom feature, where images looked good through the viewfinder yet were unusable when taken as still images.
Nonetheless, this is a very strong camera phone that comes close to hitting the heights of the Xiaomi 13 Pro and the Vivo X90 Pro. With improvements to the screen and the design, this is undoubtedly a good smartphone despite its janky software.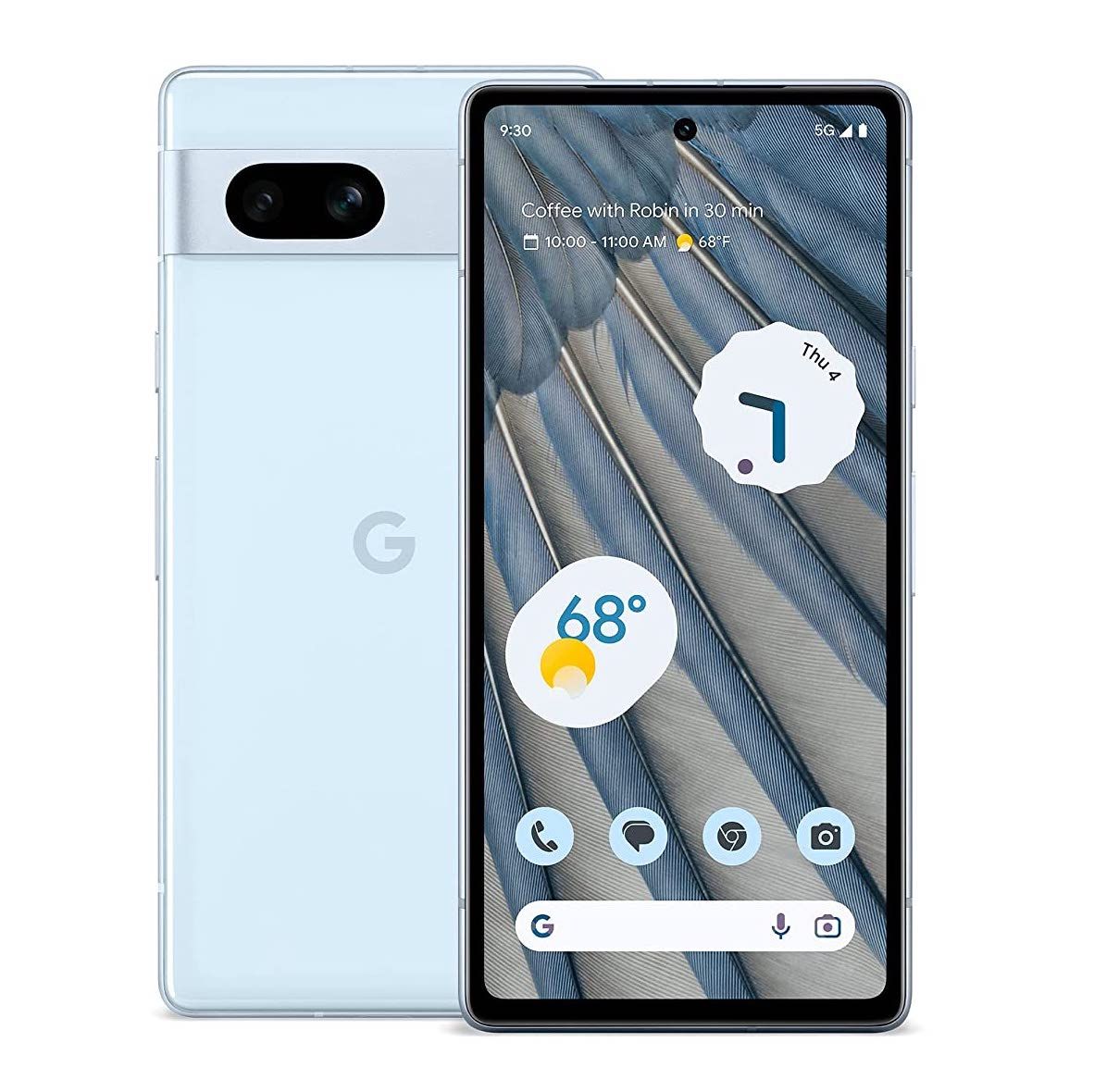 Source: Google
Mid-range option
The Google Pixel 7a packs in a fantastic camera system, which is its USP, and the processing power and software are also strong highlights. However, we were particularly disappointed in the battery life.
Pros
Wonderful camera
Handy Pixel software
Appealing color choices
Cons
Sub-par battery life
Relatively slow charging
The latest Pixel to be released introduces an all-new 64MP sensor to the line, and the results are familiarly excellent. Binned down to 16MP, the images look punchy and appealing without being overly saturated. Low-light performance was also very pleasing, distinguishing well between many light intensities at dusk, even if skies sometimes appear slightly bluer than reality.
The ultrawide camera, which has a 13MP resolution, has a 120-degree field of view (larger than that of the Pixel 7), and while it's another good lens, we found photos to be a shade darker compared to those from the main sensor. There's no telephoto lens here, but we found that digital zoom is good up to around 2x. Video capture also seems satisfactory, with good stability and detail at 1080p.
Perhaps the best compliment we can pay to this phone is that it's hard to guess from some of the results where exactly it falls in the Pixel range since the photos could be mistaken for those from a much more expensive device.
The only real downside of the Pixel 7a, in our experience, was the poor battery life. Otherwise, it's a real winner, especially for the price.
What should I look for in a camera phone?

When looking for a smartphone that excels at photography, there are a few things to remember. Firstly, of course, there's the price. It's all too easy to exceed your budget when perusing the premium models. Secondly, think about the kind of lenses you want to have on your phone. If a solid wide-angle primary sensor is all you need, then that's fine — but if you want to zoom in, then you might want to look for a phone with a dedicated telephoto lens, and if you want to capture larger subjects, then an ultrawide might suit your purpose better.
What do the different types of smartphone cameras do?

When comparing smartphone camera systems, there are a few different types of lenses to get to grips with. They all have different focal lengths, so the resulting images look very different.
Wide-angle lenses are most often used on the main sensor of a camera phone, and the resulting images look wider than they do from the human eye.
Telephoto lenses have a longer focal length than wide-angle lenses, and they are used to getting closer to the action you're trying to capture.
Ultrawide angle lenses take wider pictures still than a wide-angle lens, which means that you can capture more in a single frame; however, this means that resulting images may also be visibly distorted to give a fisheye effect.
Macro lenses allow you to focus on a subject that is very close to the lens so that it appears larger than its natural size in the final image.
How many lenses do I need on a camera phone?

There's no definitive answer to this question, as it depends on your tastes. Many people will be happy with just one high-quality sensor. On the other hand, a variety of lenses gives you more choices when you're taking a picture.
If you have a strong main sensor that can support a satisfactory level of digital zoom, then you may be content with just this and an ultrawide lens for different perspectives. For this reason, it's rare to find a camera phone with fewer than two rear lenses.
However, don't be fooled into thinking that a phone with more lenses is necessarily better.
Is it better to have a camera phone with a high megapixel count?

If a sensor has a higher megapixel sensor, this means it can shoot images with higher levels of detail.
Some camera sensors have a very high megapixel count, including the one that leads the Samsung Galaxy S23 Ultra, which offers an incredible 200MP. However, most high-resolution sensors will pixel-bin by default so that the resulting images have a more manageable file size, though enthusiasts may want to shoot RAW so that they have access to the highest possible resolution images.
There are also camera phones that can produce great images with a lower megapixel count, especially if they have clever software to enhance the results.
Ultimately, the megapixel count is just one factor to bear in mind when judging a camera, and you cannot judge camera quality by this metric alone.
Which option is right for me?

When looking for a smartphone that excels at photography, there are a few things to remember. Firstly, of course, there's the price. It's all too easy to exceed your budget when perusing the premium models. Secondly, think about the kind of lenses you want to have on your phone. If a solid wide-angle primary sensor is all you need, then that's fine — but if you want to zoom in, then you might want to look for a phone with a dedicated telephoto lens, and if you want to capture larger subjects, then an ultrawide might suit your purpose better.
Which camera phone should I buy?

Overall, the phone we most strongly recommend is the Pixel 7 Pro. This device doesn't break the bank but has an excellent camera system that produces highly attractive photos under all sorts of challenging lighting conditions. What's more, the software tricks can help you correct photos in a couple of easy steps.
If money is no object, we suggest you look at the Samsung Galaxy S23 Ultra. Not only does this handset have a brilliant camera, with a 200MP main sensor and particularly strong telephoto lenses, but pretty much everything else about it is top-level, too, including the processor and the screen.
If you can't afford a flagship phone, we reckon your best bet is the Google Pixel 6a. This clever little smartphone can still take wonderful images and has the software smarts of its siblings, but it's more affordable, too, even though it has a smart design that belies its price.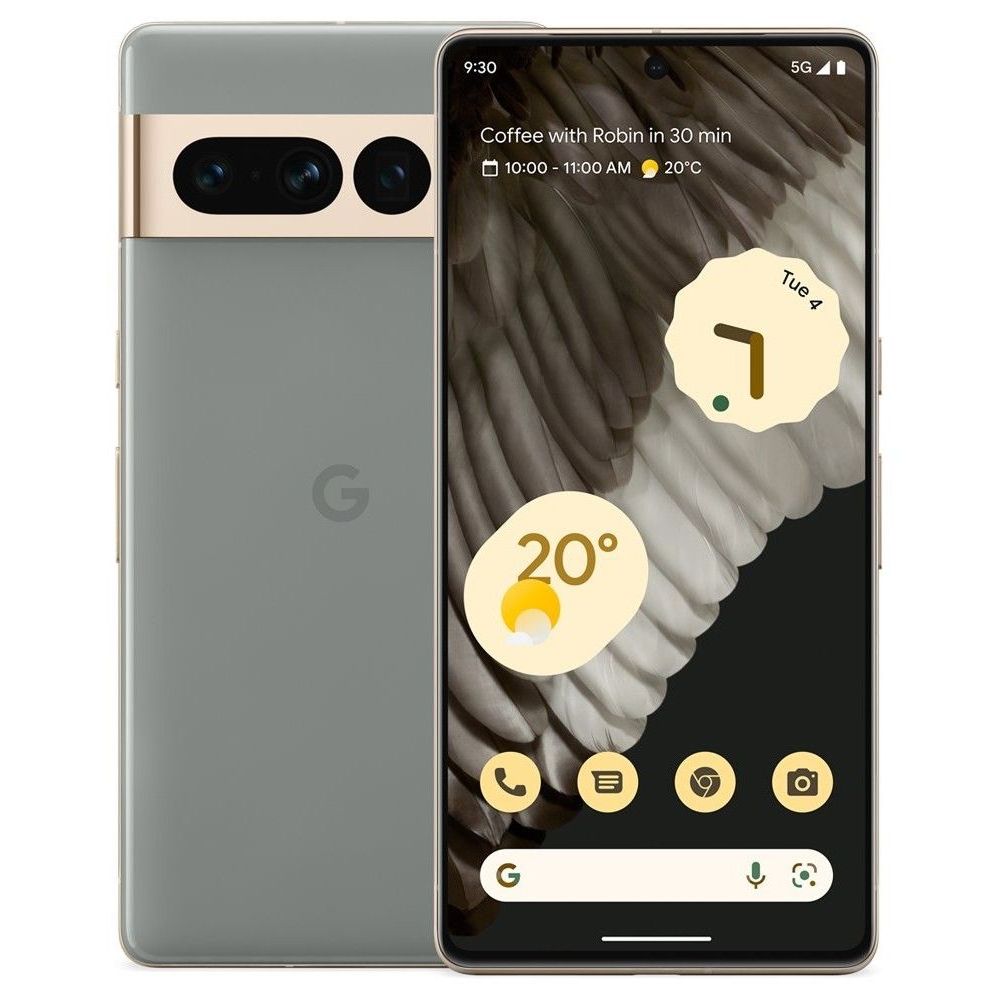 Source: Google
Google Pixel 7 Pro

Best overall
$649 $899 Save
$250
We choose the Google Pixel 7 Pro as the best Android camera phone you can buy right now, and it's not hard to see why. The three rear lenses offer a high degree of versatility and perform brilliantly under a range of challenging lighting conditions. If the camera is your top priority, then this is the smartphone to go for.