A graphics card is one of the most important components of a gaming PC, if not the most. But just like most PC components, there's no single GPU that works for everyone. While some users may want the absolute ultimate gaming experience on PC, others may want something that offers the best value, albeit less powerful. Many are even looking for the best budget graphics cards for a casual 1080p gaming experience.
Fortunately there has never been a better time to buy. The crypto mining phase is over and the next generation of Nvidia and AMD cards are finally here. It's also now officially a three-way battle, as Intel has made its long-awaited arrival with its Arc dedicated graphics line.
This list is going to keep changing in the coming months as new cards hit the market. But right now, these are the best graphics cards for gaming you should consider buying.
Best overall graphics card for gaming in 2022: Nvidia GeForce RTX 3080 10GB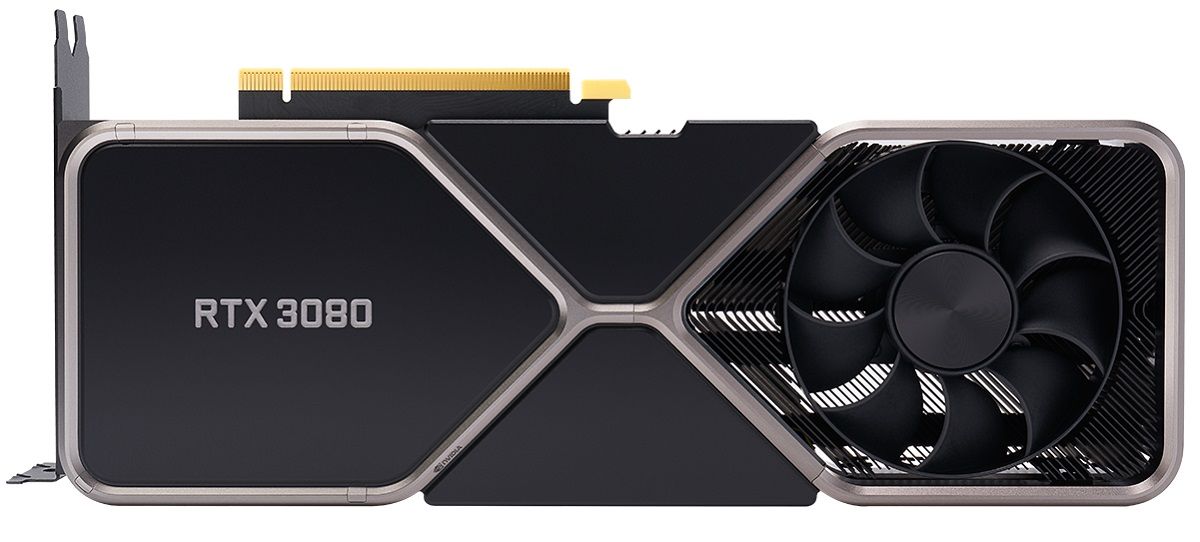 While the GeForce RTX 3080 10GB (specifically the 10GB model) may not be the most powerful graphics card but on balance, it's still the best for gamers. The 3080 10GB is an excellent GPU in the RTX 30-series lineup that's perfectly capable of handling 4K gaming at 60FPS and above. Although the 3080 10GB has technically been superseded by the RTX 4080, the 4080 is simply too expensive to put the 3080 10GB out of commission.
The 3080's biggest selling point is DLSS 2.0, which basically increases the framerate in supported games by lowering the resolution and using AI to upscale it. The 3080 10GB also has respectable ray tracing performance, but enabling the feature often reduces the framerate by nearly half. Thankfully, pretty much every game with ray tracing also has DLSS, and using both at the same time results in great visuals and good performance.
One important thing we need to point out is that we're talking about the 10GB in particular. There's an RTX 3080 12GB with slightly more cores and memory bandwidth in addition to the extra 2GB of VRAM, but it comes at a way higher price than the 10GB and doesn't make any sense in the current market. Get the 10GB movel and avoid the 12GB variant.
All things considered, the GeForce RTX 3080 10GB is still the overall best graphics card you can buy for gaming right now thanks to its blend of features, performance, and acceptable price tag of around $700 to $800. The RTX 4080 is much faster and has support for DLSS 3.0, but it also costs about $400 to $500 more, making it uneconomic.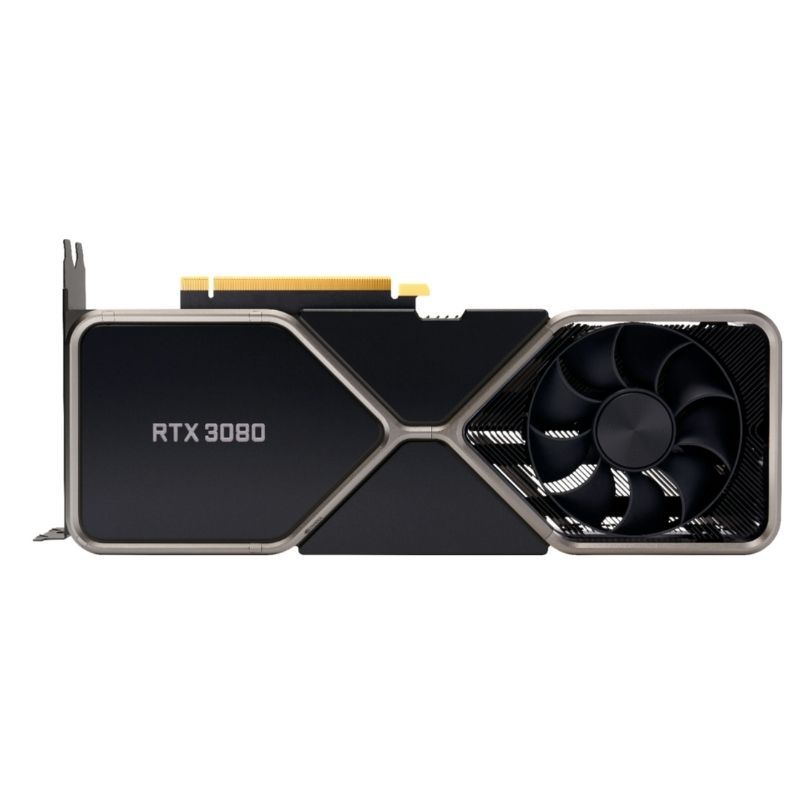 NVIDIA GeForce RTX 3080
The Nvidia GeForce RTX 3080 is one of the best graphics cards on the market. It's powerful enough to run even the most demanding titles out there while streaming simultaneously, and stands up even as the 40 series debuts.
Best AMD graphics card for gaming: AMD Radeon RX 7900 XTX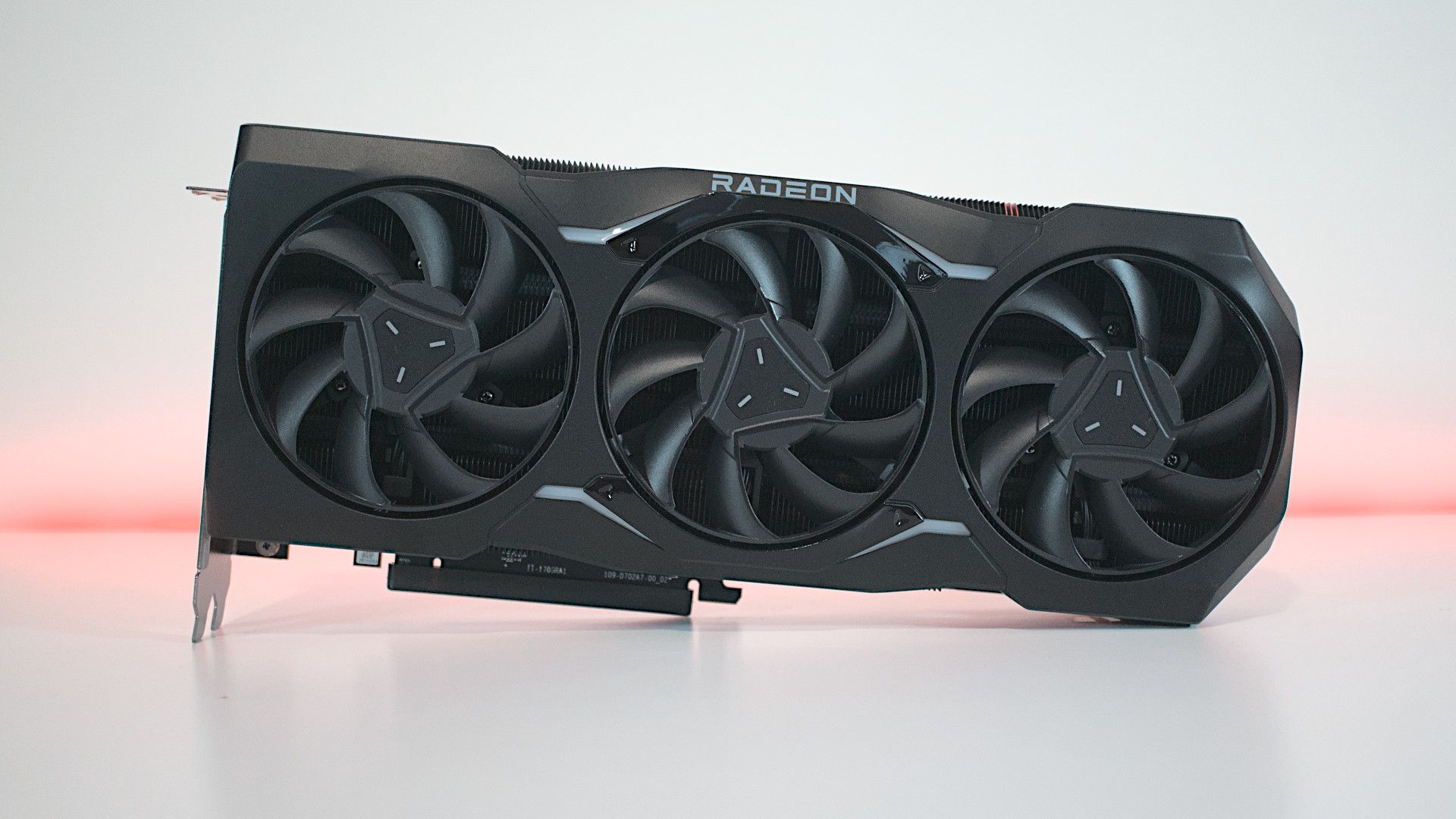 The Radeon RX 7900 XTX is AMD's brand-new flagship GPU, with a level of performance somewhere between the RTX 4080 and the RTX 4090 while being cheaper than both of them thanks to its $999 MSRP. Compared to the last generation flagship RX 6900 XT, it has 8GB more GDDR6 VRAM, more cores, more memory bandwidth, and also features AMD's brand-new chiplet design for GPUs.
The 7900 XTX also improves significantly on one of AMD's weakest points in the past few years: ray tracing. The 7900 XTX has significantly more performance in ray tracing than the old RX 6900 XT and nips on the heels of Nvidia's RTX 40 series. The 7900 XTX doesn't support DLSS, but it does support FSR, which is an open-source alternative with a similar level of visual quality. FSR 3 is slated to launch in 2023, though we don't know any firm details on what it brings to the table.
Among high-end GPUs, the RX 7900 XTX has carved out a good spot for itself thanks to its high performance but relatively low price compared to the new RTX 40 series. It's significantly more expensive than the RTX 3080 10GB, but we can definitely say it's worth the extra $200 or so.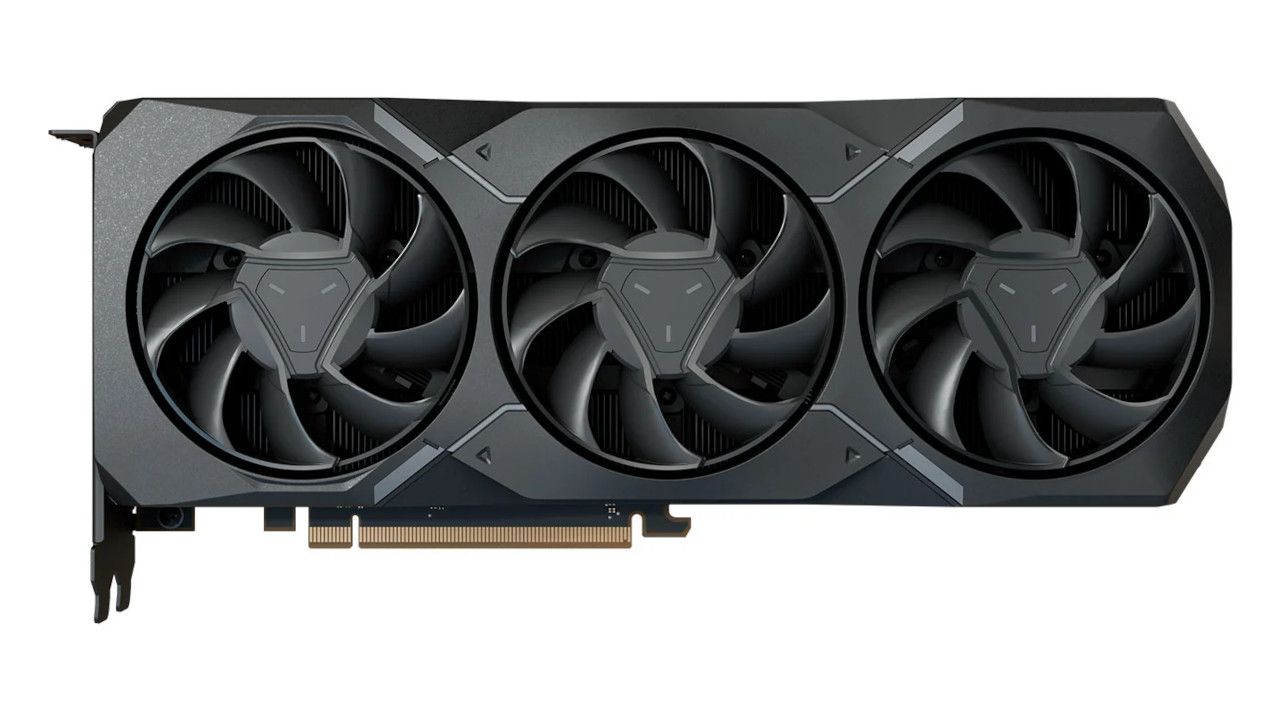 Source: AMD
AMD Radeon RX 7900 XTX
Using the latest RDNA 3 architecture, AMD has been able to take its gaming solutions to the next level. The Radeon RX 7900 XTX is the new flagship for 2022, offering considerable gains across multiple resolutions over the older 6000 generation of GPUS.
Best value graphics card for gaming: AMD RX 6600 XT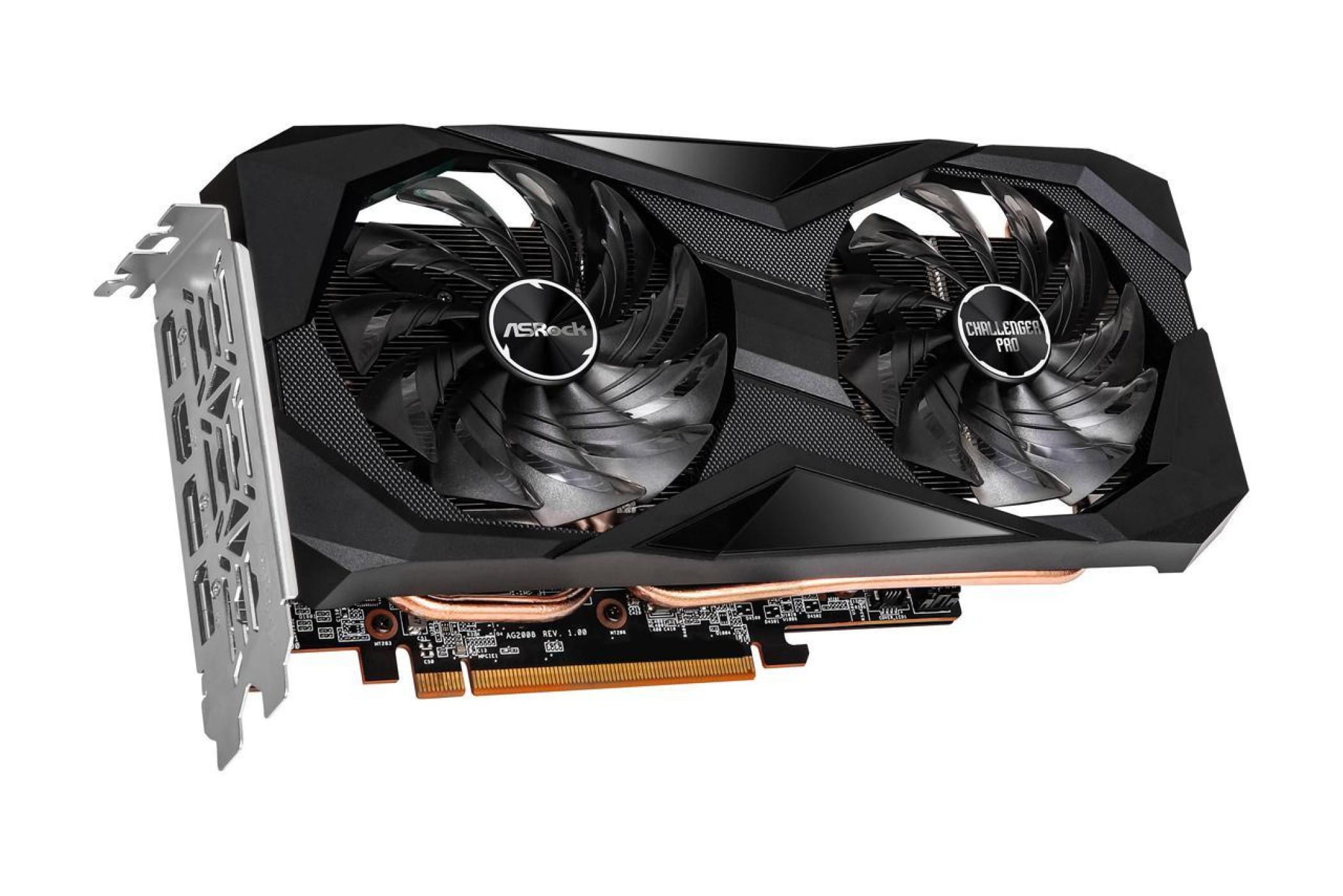 At around $250 to $300, the RX 6600 XT is perhaps the best GPU for those concerned primarily with value. It sits between the RTX 3060 and RTX 3060 Ti in terms of performance while costing a hundred bucks or so less, which is a big deal for anyone wanting to build a PC or upgrade on the cheap. While its ray tracing performance is quite poor, that's not a unique weakness of the 6600 XT as other AMD and Nvidia GPUs in this performance bracket are also on the slow side for ray tracing.
Aside from ray tracing, the 6600 XT actually decently robust in the features department. It supports AMD's FSR upscaler, which is the company's counterpart to Nvidia's DLSS, and the latest FSR 2 comes pretty close to DLSS in performance and visual fidelity while having comparable game support to DLSS. The 6600 XT also has comparable encoding features to Nvidia's GPUs, which is important for streaming games while maintaining high performance and good visual quality for viewers.
There are a couple of alternatives to the 6600 XT if you find it difficult to get one in the $250 to $300 range. The lower-end RX 6600 is slower than the 6600 XT but has all the same features and can be found for around $220 to $280. The RX 6650 XT is a refreshed model of the 6600 XT with a slightly higher core and memory clock speed, and is usually available for $300 to $350.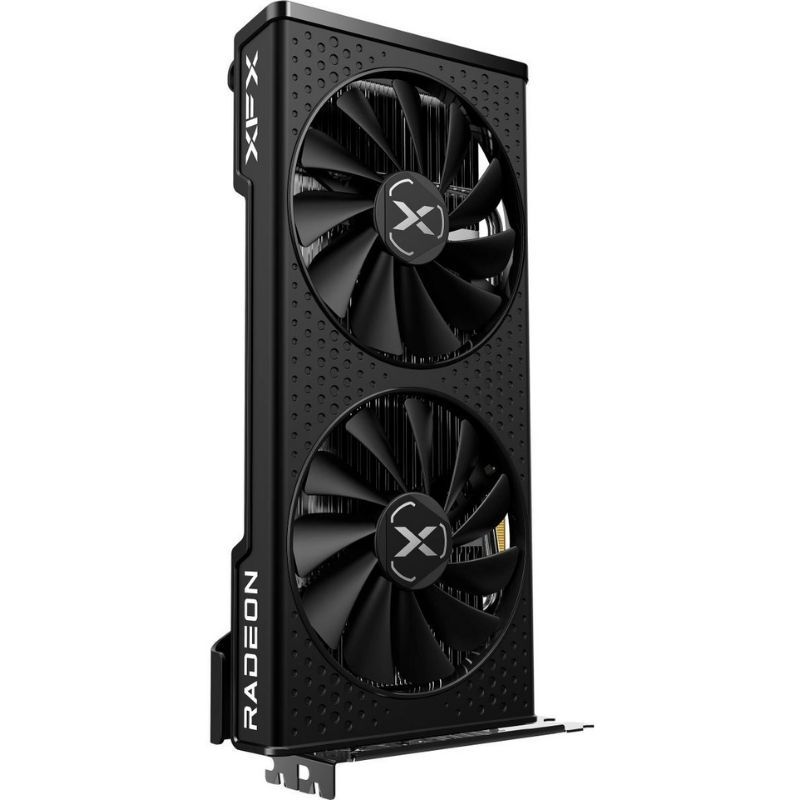 AMD Radeon RX 6600 XT
The AMD Radeon RX 6600 XT is a fantastic GPU for those looking to play games at 1080p resolution. It's not as powerful as the RX 6700 XT, but it gets the job done for a mid-range build.
Best 1440p graphics card for gaming: RX 6700 XT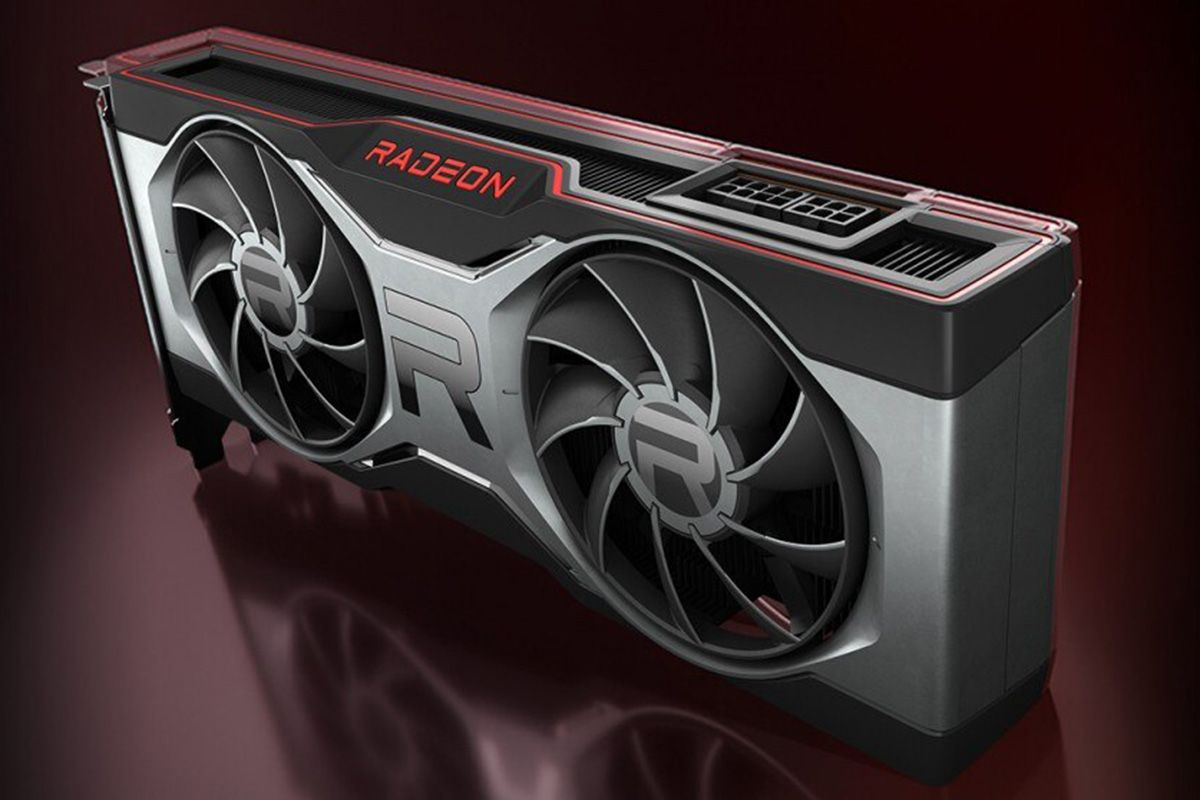 You could just get the RTX 4090 or the RX 7900 XTX and call it the best for 1440p gaming, but even lower-end GPUs these days can do 60FPS or more at 1440p. With that in mind, we're recommending AMD's RX 6700 XT for 1440p gaming thanks to its relatively low price of $350 to $400 and its performance, which is right between that of the RTX 3060 Ti and the RTX 3070. Those two Nvidia GPUs however cost significantly more than the 6700 XT.
By opting for an RX 6000 series GPU, you have to accept worse ray tracing performance compared to Nvidia's RTX 30 series cards, but since ray tracing is also quite intensive on Nvidia GPUs, it's a good tradeoff. You'll also have to use FSR instead of DLSS, and although FSR does lag behind DLSS somewhat in visual quality, it's present in about the same amount of games, often times in games that also support DLSS. Considering the price difference between the 6700 XT and the 3070, it's worth it.
There's also the refreshed version of the 6700 XT, the RX 6750 XT, but we recommend avoiding it. The 6750 XT is only a little faster but goes for about $400 to $500, which means it doesn't make much such as an alternative. We'd recommend overclocking the 6700 XT instead if you want more performance.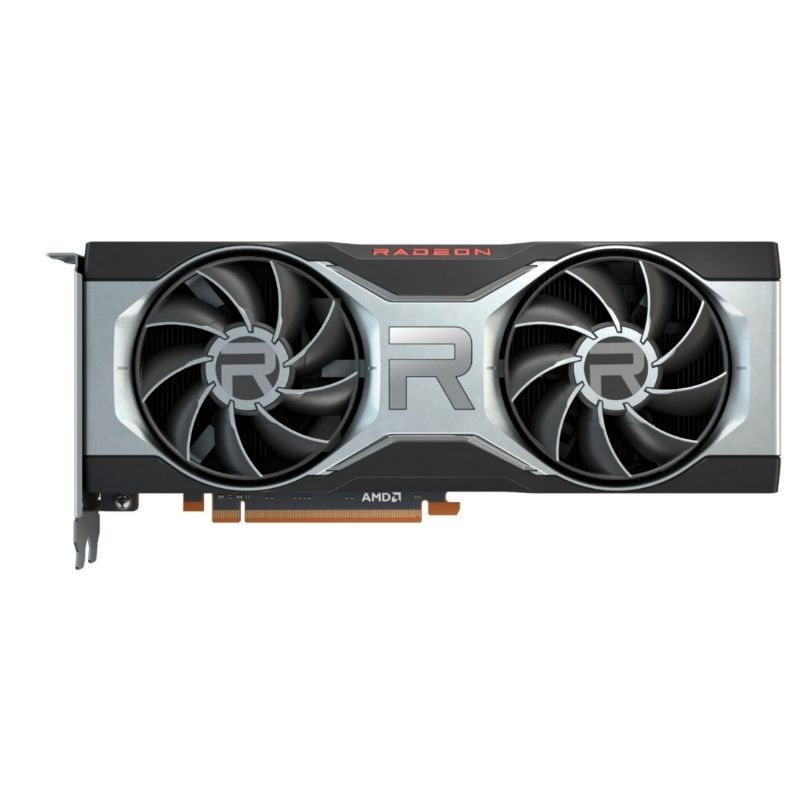 AMD Radeon RX 6700 XT
The AMD RX 6700 XT has the highest clock speeds we've seen on a GPU. It's also great for handling 1440p gaming.
Best graphics card for enthusiasts: Nvidia GeForce RTX 4090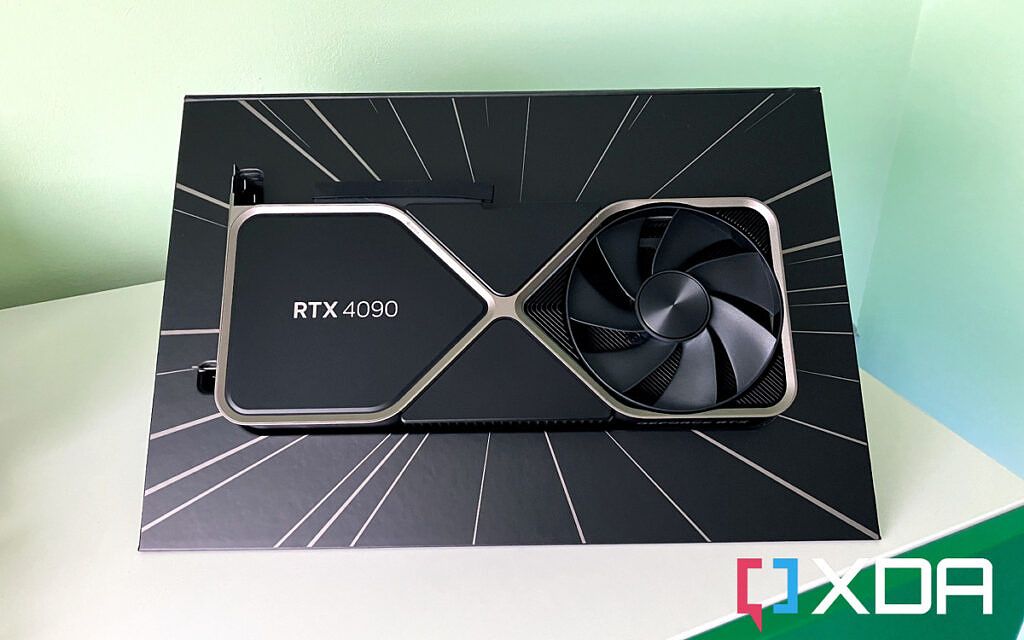 The Nvidia RTX 4090 is the most powerful consumer graphics card money can buy. It represents the best of what Nvidia has to offer and it easily topples everything else on the market when it comes to raw performance. The chances are that you really don't need one of these, especially if you're a gamer. The RTX 4090 is so insanely powerful that neither 4K nor ray tracing in current titles can bring it to its knees. It's significantly faster than AMD's flagship RX 7900 XTX, though costs a few hundred bucks more.
The RTX 4090 makes more sense for content creators and those running applications that will benefit from massive GPU acceleration. It's the first Nvidia GPU to come with a hardware AV1 encoder, though the NVENC encoder is no slouch either. For example, using the RTX 4090 with DaVinci Resolve, we managed to encode a 4:30 long 4K60 video at 40,000 bitrate using NVENC in just 96 seconds. The massive horsepower also means you get no slowdowns scrubbing timelines and applying edits, even without using proxies or lower-resolution timelines. It is unbelievable.
The RTX 4090 is built on Nvidia's new Ada Lovelace architecture and houses the colossal AD102 GPU with 16,382 Cuda cores, 24GB GDDR6X VRAM, a base clock of 2.23 GHz, and Nvidia's 3rd generation ray tracing cores. It's the first Nvidia GPU to support DLSS 3.0, too, and has HDMI 2.1 outputs on the back. It's rated at 450W TGP, so it's thirsty and uses the new 12VHPWR power connector. Nvidia includes a rather necessary, but still unfortunate adapter in the box to use it with your existing power supply. You'll need a minimum 850W power supply, though we'd recommend at least 1000W to give yourself some headroom.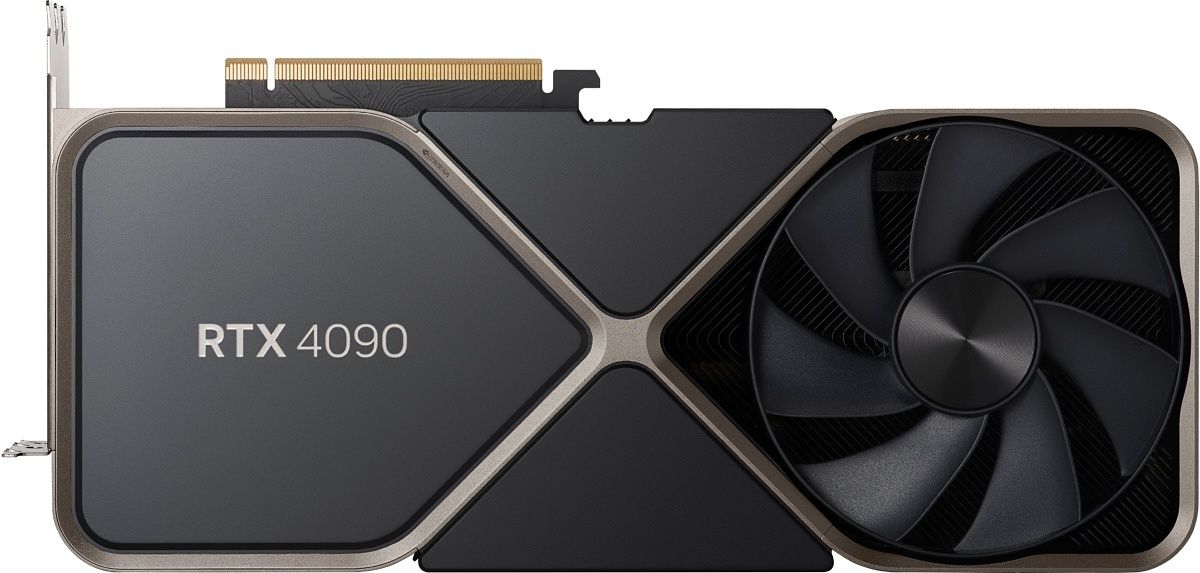 Nvidia RTX 4090 Founders Edition
The undisputed heavyweight champion of consumer graphics cards, nothing else comes close to the RTX 4090
Best Intel graphics card for gaming: Intel Arc A770 Limited Edition 16GB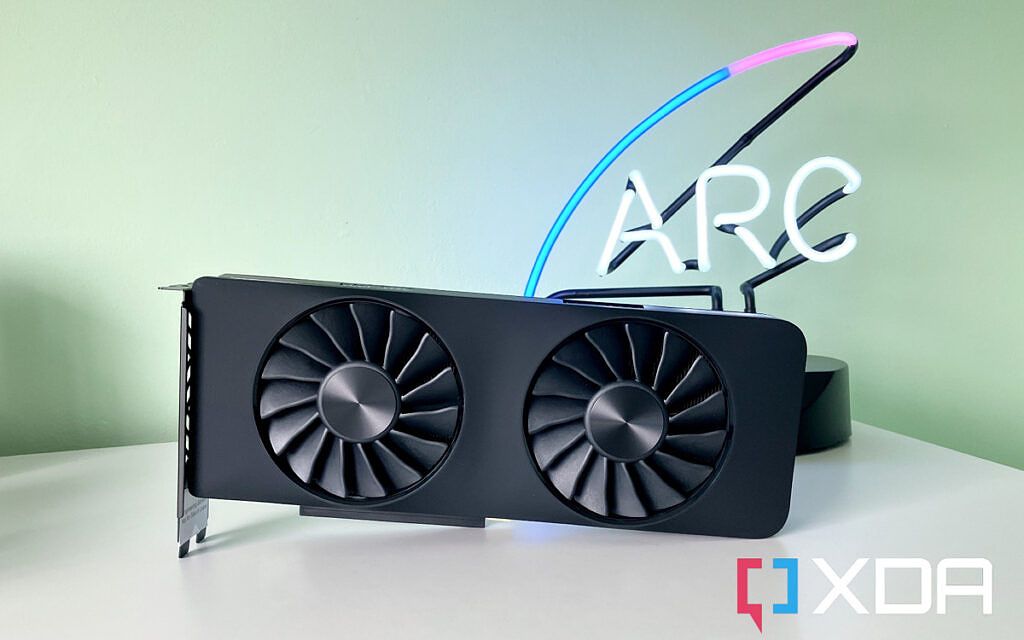 What's this? A graphics card from Intel?! That's correct, there is now a third player in the space and it's actually a lot better than many were expecting. The best of the bunch is Intel's own Arc A770 "limited edition" which isn't really limited, but Nvidia already coined the Founders Edition phrase. So Intel needed something different. It isn't the only A770 on the market, but it's the only one right now that comes with 16GB of VRAM which is certainly worth the slight price premium. That additional memory comes in handy in more demanding games and if you turn to creative workloads.
This isn't designed to take on the best from Nvidia, nor even AMD. It's firmly a mid-range GPU but one that also packs a raft of modern features including ray tracing, XeSS (Intel's version of DLSS and FSR), and AV1 decoding. The A770 is perfectly capable of high frame rate gaming at 1440p even with graphical settings turned up. It shouldn't be the first port of call for ray tracing, but the A770 handles it surprisingly well. In some games that support DirectX 12 ray tracing the A770 can match or surpass some of Nvidia's older, but high-end RTX GPUs.
Even though it's a reference design, the A770 Limited Edition runs quiet, even with a fairly high 225W TBP. Out of the box it'll be set to 190W, and increasing the power limit alongside some simple performance tweaks can unlock a little extra performance. There are some drawbacks, such as no hardware support for DX9, and performance in DX11 games can be inconsistent. But it was promised to deliver RTX 3060-esque performance and it does just that. All while being affordable. This is the most expensive version and it still comes in at $349.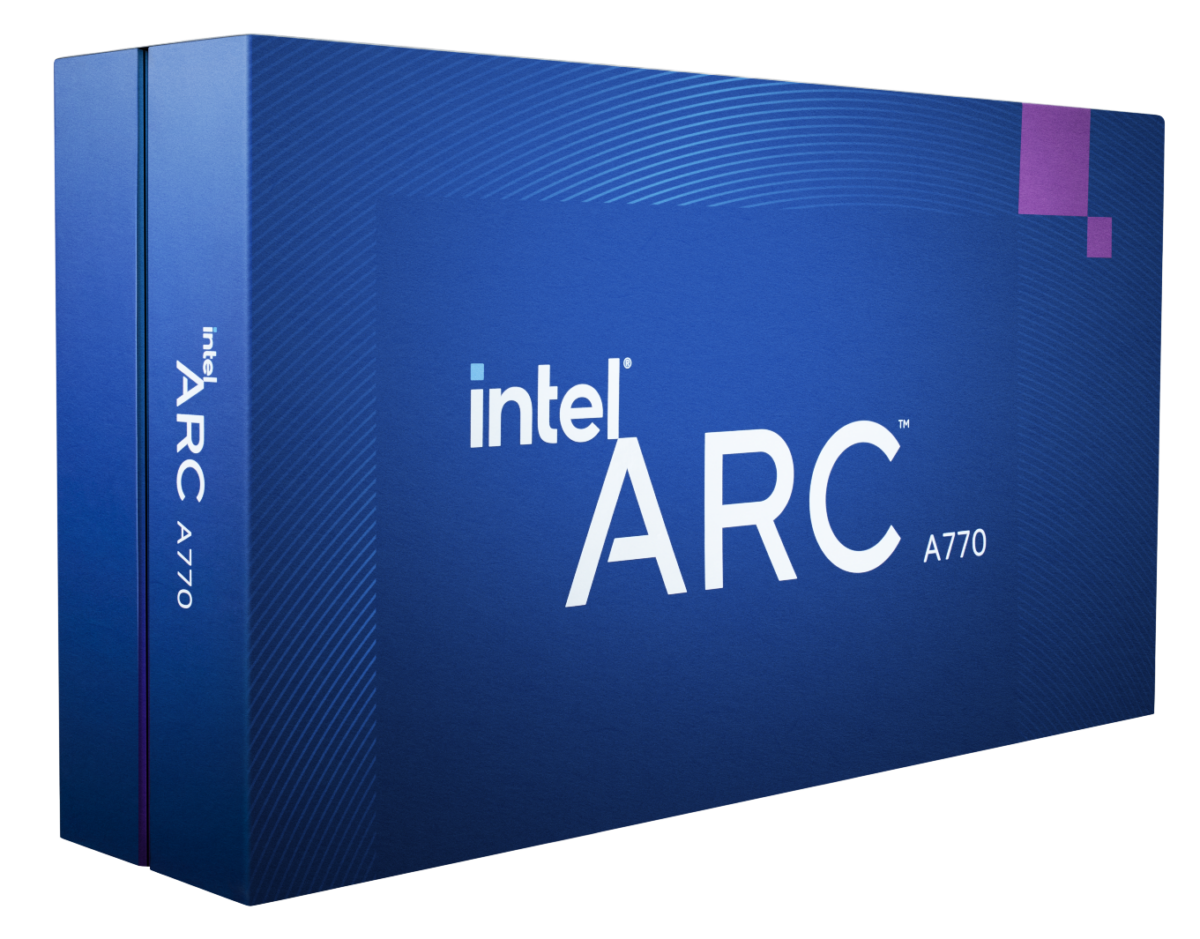 Intel Arc A770 Limited Edition
Intel's first flagship consumer GPU in two decades brings a much needed third-player to the table at an incredible price
Best entry-level graphics card: AMD RX 6600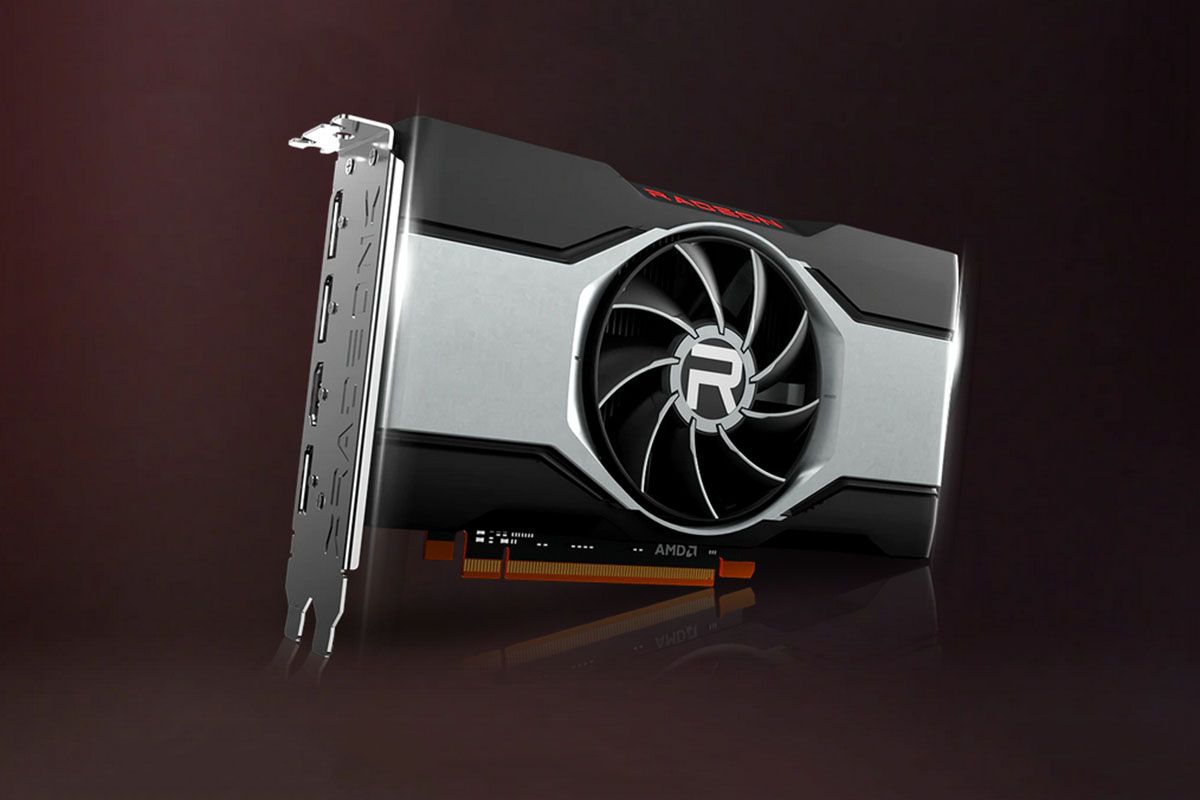 What "entry-level" means these days is very different from what it meant a few years ago. Entry-level used to mean about $100 or so for use in low-end PCs so that you could play titles like Skyrim and Counterstrike without having to spend too much money. Well, things have changed since then and newer GPUs cost more while older GPUs are going out of stock. The cheapest GPU worth your money is realistically the RX 6600, which costs anywhere between $220 to $300.
It's not AMD's cheapest GPU as the RX 6400 and RX 6500 XT can be found in the $150 to 200 region, but these GPUs are not acceptable for low-end and older PCs because they require PCIe 4.0 for optimal performance. The RX 6600 on the other hand performs totally fine at PCIe 3.0 and has performance comparable to the RTX 3060, or about twice the performance of the 6500 XT. You at least get what you pay for.
The 6600 has support for ray tracing, but it's not really fast enough for a smooth gaming experience with that feature enabled, even at 1080p. You're more likely to use FSR in titles that support it. FSR works like DLSS and renders a game at a lower resolution and upscales it so you have the framerate of the lower resolution while having the image quality you'd see at higher resolutions. FSR 2 isn't perfect but it's generally considered to be almost as good as DLSS 2.
Alternatively, you can try the RX 6400 or RX 6500 XT but the performance per dollar is poor, especially if your PC doesn't have PCIe 4.0. We really wish there was an option from Nvidia but the company hasn't launched a real GPU below the $250 point since 2019, and all the GPUs from that time period simply aren't in good supply anymore.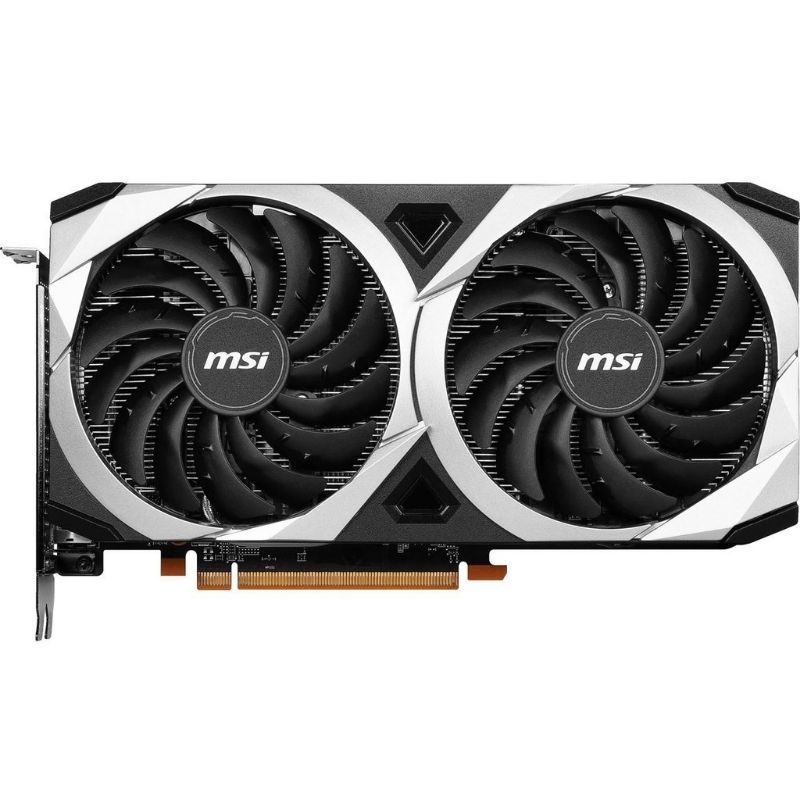 AMD Radeon RX 6600
The AMD Radeon RX 6600 is a budget graphics card geared towards 1080p gamers. It's a solid option to consider for those who're looking to enjoy 1080p gaming without spending too much money on high-end cards.
Best graphics card for gaming in 2022: Final Thoughts
Due to the RTX 4080's high cost, it hasn't really replaced the RTX 3080 10GB's spot as the best overall graphics card, and until something arrives in the $700 to 800 region with better performance and features, the 3080 10GB will remain one of the best GPUs you can buy. Gamers looking for a good 1440p gaming experience without breaking the bank should consider buying the RX 6700 XT whereas entry-level PC gamers should check out something less powerful and more affordable like the RX 6600.
Another thing to note are the rising prices of Nvidia's last generation GPUs. We previously recommended cards like the RTX 3060 Ti and the RTX 3070 for gamers looking for a balance between price, performance, and features, but these cards have risen in price by over $100 at the time of writing. Even the venerable GTX 1660 Super is no longer a viable option as its price as ballooned beyond reason. For now, AMD with its RX 6000 series has the advantage for those looking for value.
If you are building a new PC and are looking for other components then check out some of our other collections including the best motherboards, best CPU coolers, and more, to help you get everything you need.