Even though T-Mobile is in the process of acquiring Mint Mobile, the carrier has promised that no big changes are coming to the MVNO that was popularized when actor Ryan Reynolds bought a stake in the company in 2019. That's hopefully good news for consumers because Mint Mobile offers cheap and short-term plans — as short as three months — that T-Mobile doesn't. Of course, a plan is only good if you have a phone to go with it. Lucky for you, some of the best Android phones are available to purchase right from Mint Mobile or are compatible with the service.
The best phones compatible with Mint Mobile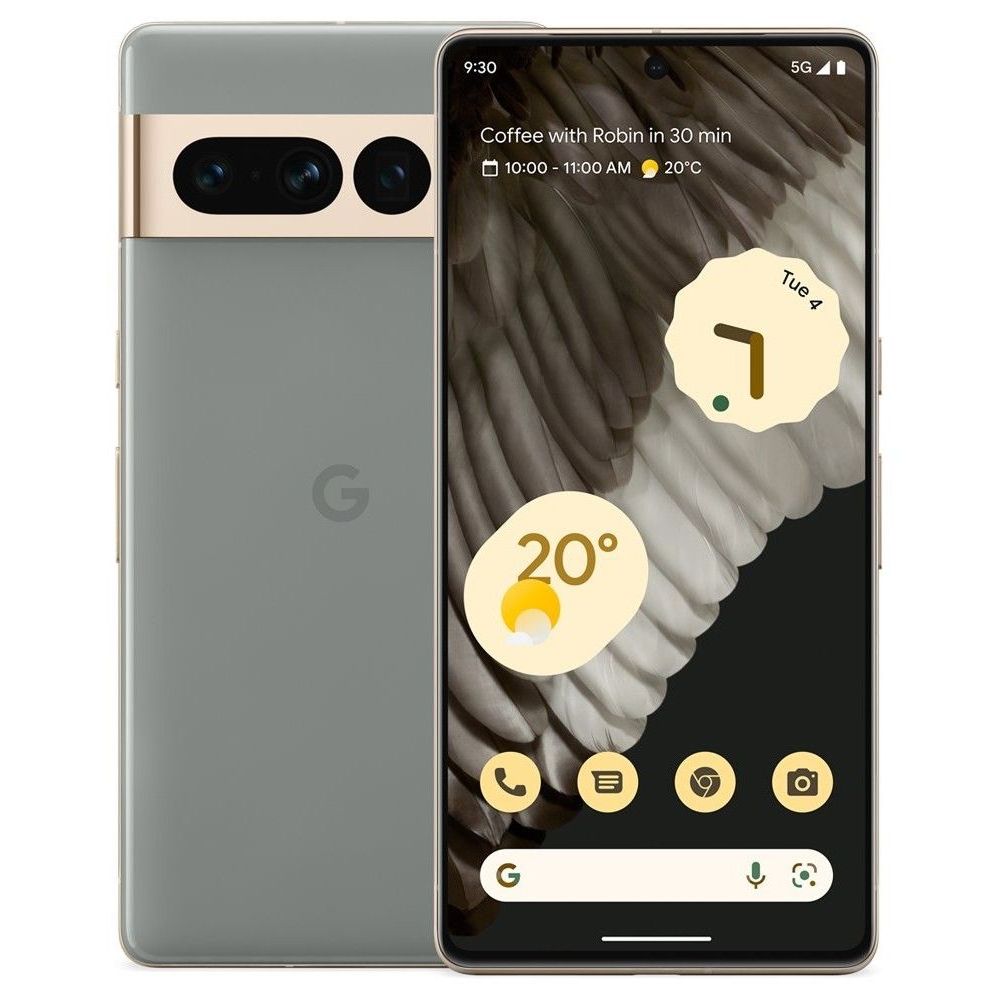 Source: Google
Google Pixel 7 Pro

Best overall
A fantastic Android experience in every aspect
$649 $899 Save
$250
The Google Pixel 7 Pro might not look all that different from the Pixel 6 Pro, that came before it, but it features some key upgrades that might cement it as the best in the series to date. Everything we loved about those last-gen phones is unchanged. It's still packed with 12GB of RAM, features a huge 120Hz OLED display — now brighter than ever — and keeps the large camera bar design.
Pros
Excellent camera performance
Fantastic calling features
Cons
Battery life could be better
The Pixel 7 Pro's design separates itself from the Pixel 6 Pro in a number of ways. Sure, the back panel is still that glossy glass — but the camera bar is coated in polished aluminum that blends directly into the phone's frame. Plus, the curved screen is much less rounded this time, making it easier to hold in your hand.
Google's claim to fame with the Pixel series has always been the camera's performance, and the Pixel 7 Pro delivers again. It has the same 50MP primary sensor as the previous model, which outputs images at 12.5MP, but this time it can crop at 2x, making for some incredible images. The ultra-wide lens has been upgraded to a much wider field-of-view, and thanks to those improvements, the Pixel 7 Pro features an exclusive Macro Mode.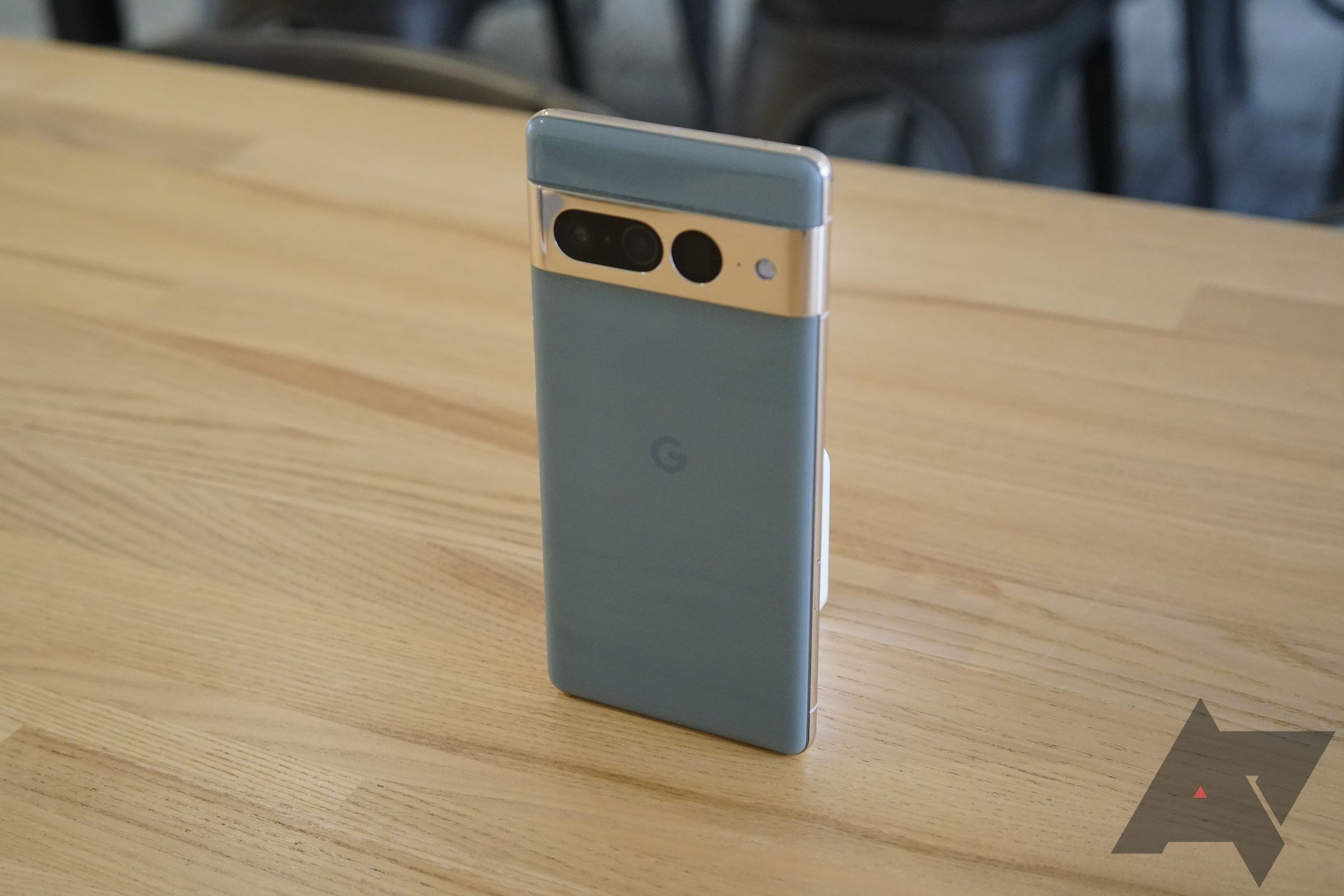 Of course, the biggest upgrade over the base Pixel 7 (also featured on this list) is the telephoto lens. It's 5x this year — up from 4x — and supports up to 30x digital zoom using Super Res Mode. It takes some incredible photos, especially at 10x, which seems to be Super Res Mode's sweet spot.
No phone's perfect, and that includes the Google Pixel 7 Pro. As we mentioned in our review of the device, the battery life could leave you a little disappointed at times. You'll likely get through a whole day with regular use but don't expect much more than that. You can buy the Google Pixel 7 Pro directly from Mint Mobile or buy it elsewhere and bring it over to the service — it's fully compatible regardless.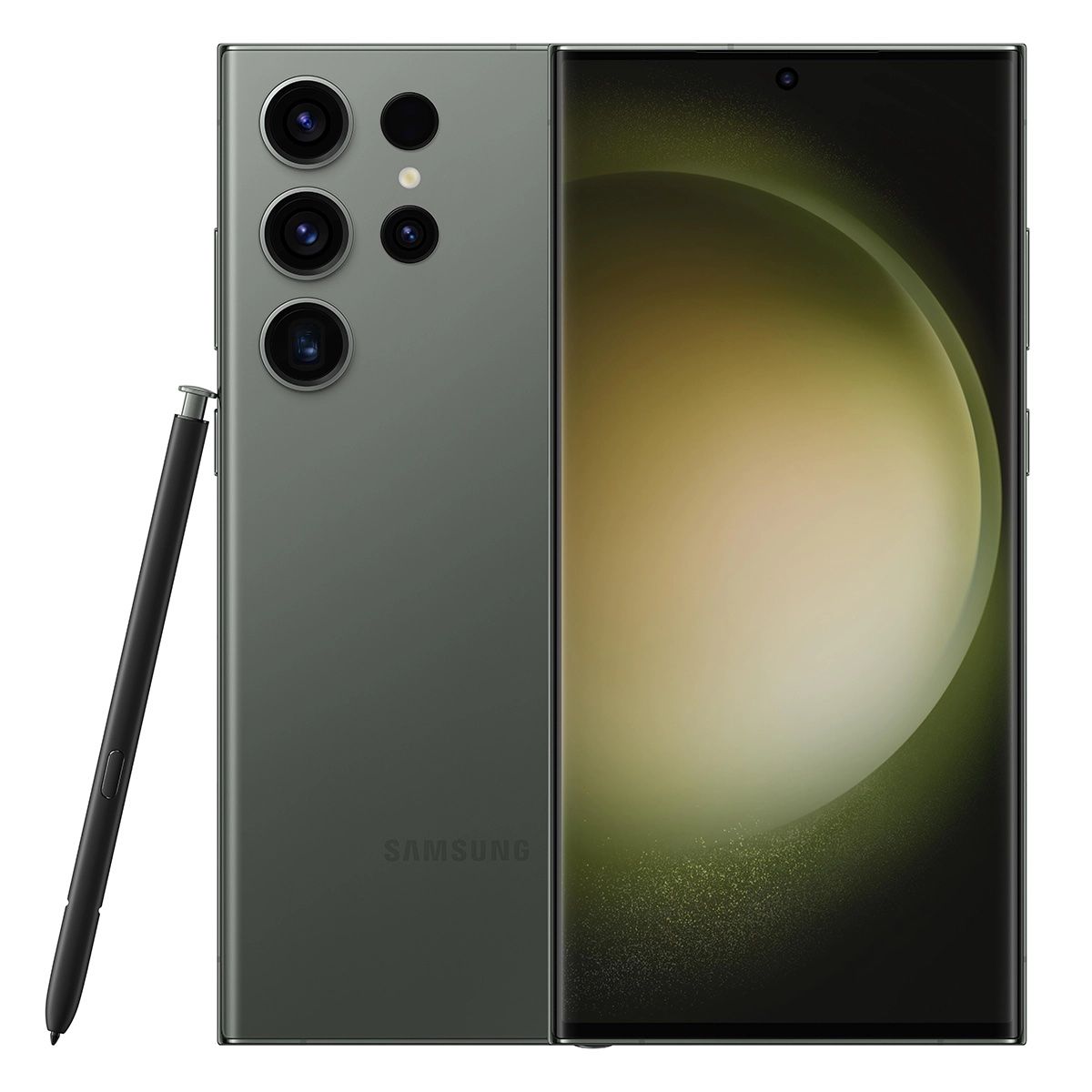 Samsung Galaxy S23 Ultra

Premium pick
The absolute premium Android experience
$1050 $1200 Save
$150
With all that money you will be saving by using Mint Mobile, maybe you can splurge for the Samsung Galaxy S23 Ultra. Samsung has once again crushed the competition with a massive and beautiful phone that is as elegant as it is powerful. It's packed with features: a massive 6.8″ 1440p display, an S Pen for taking notes or drawing, all-day battery life, and an incredible array of cameras on the back.
Pros
Best display in a smartphone
Excellent cameras
S Pen support
Cons
Quite expensive
Camera software can be quirky
Clearly, its price tag is going to preclude lots of people from buying the S23 Ultra, but considering Samsung's proven track record of keeping its phones updated with consistent and timely monthly patches, this is a phone you can feel comfortable holding onto for the long haul. Plus, thanks to it being one of the best 5G phones on the market right now, it's a great phone to pick up whether you want to use it on Mint Mobile or any other carrier.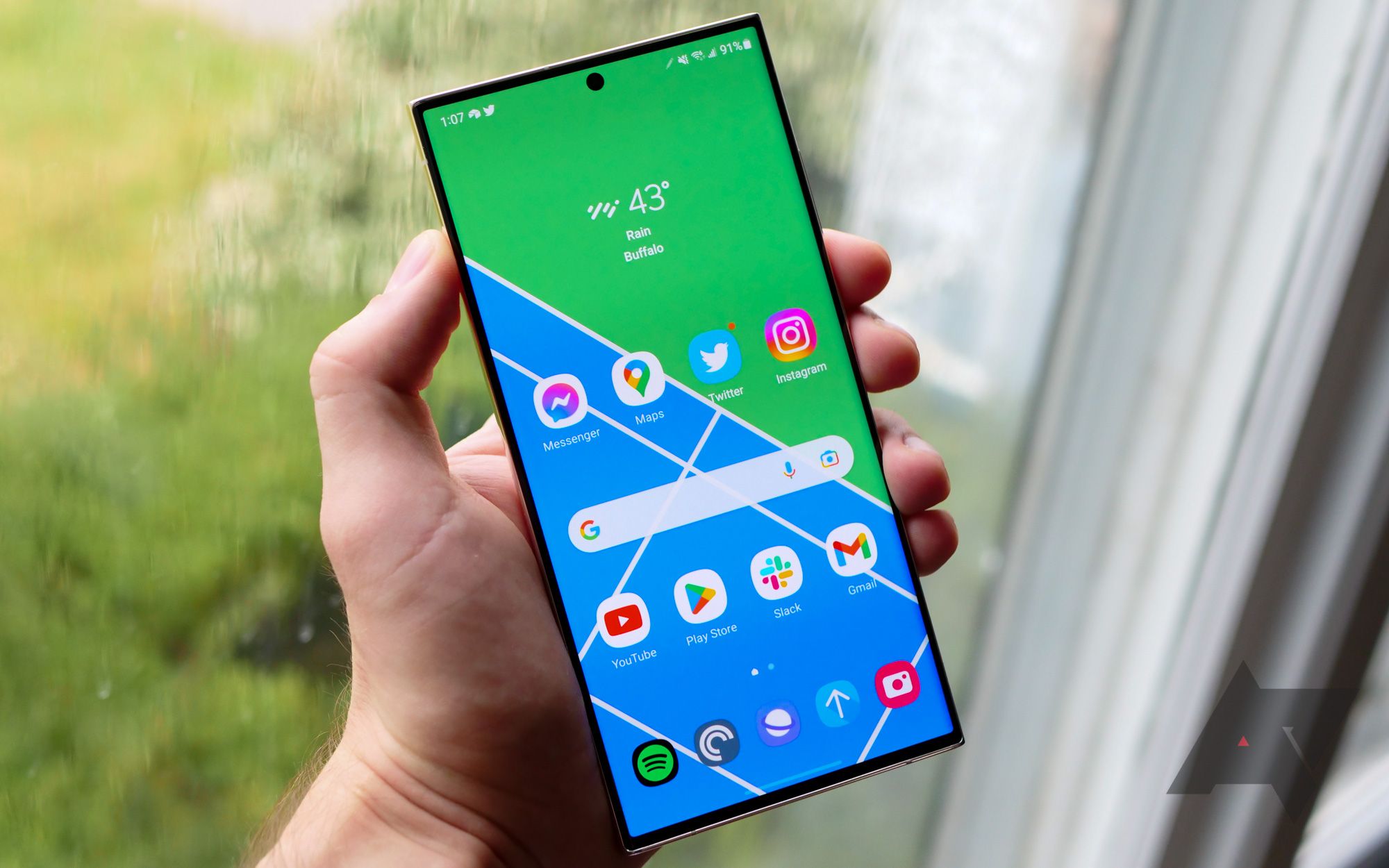 It's hard not to notice the quadruple camera array on the back of the Samsung Galaxy S23 Ultra. Its main 200MP sensor packs an absolute punch, even if most of your shots are binned to 12MP images. Photos and videos alike turned out great, and the camera only really struggle a bit when lots of motion was involved. Plus, Samsung's manual shooting mode gives you complete control over how your photos will look if you don't just feel like shooting on auto.
Some minor annoyances plague the device, however. The S23 Ultra doesn't come with a charger in the box (annoying for how expensive it is). And although it's capable of 45W charging, you'll need a very specific power supply to reach it, which means you can't just expect any old charger you have lying around to give you the fastest speed.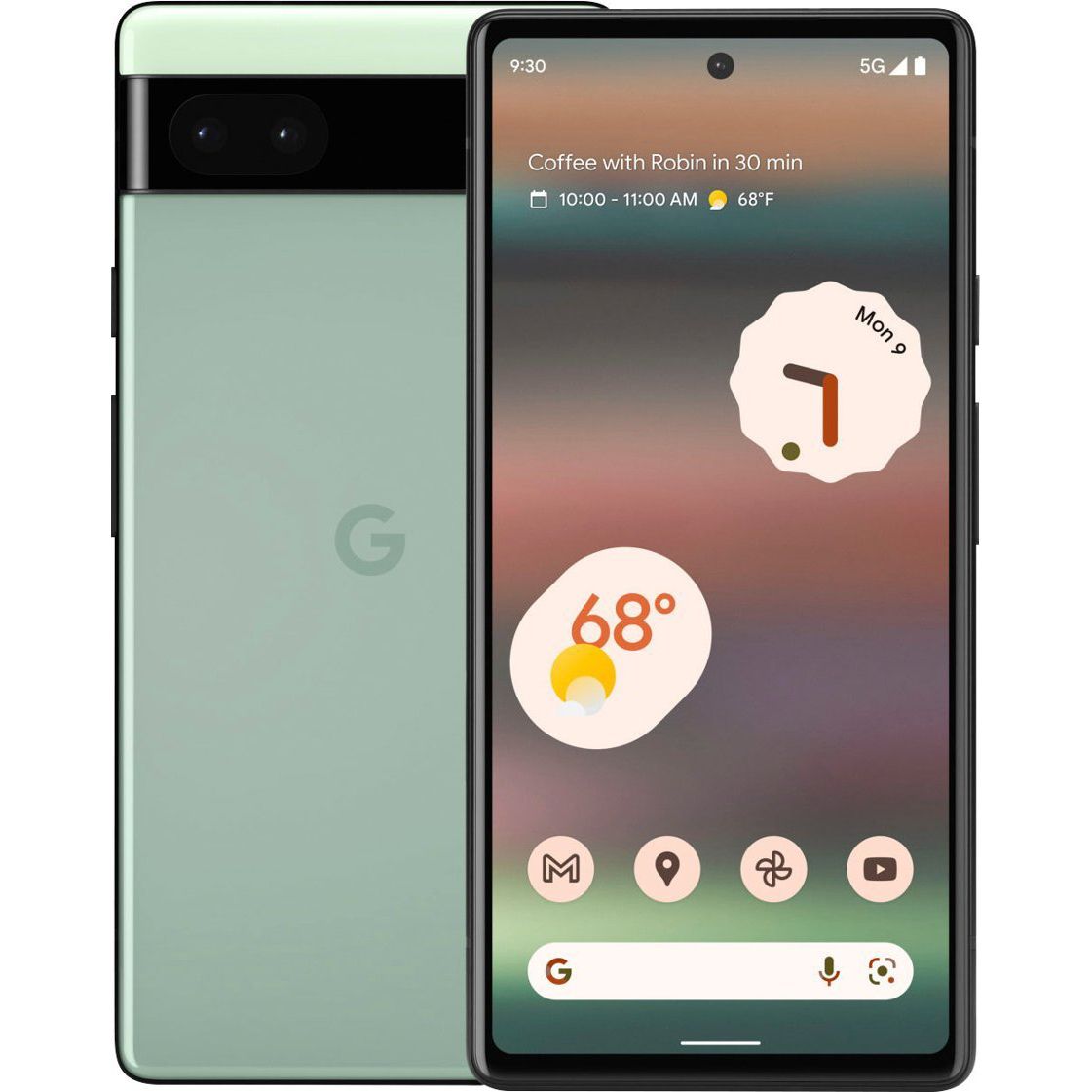 Source: Google
Google Pixel 6a

Best value
The best budget Pixel — for now
$330 $450 Save
$120
The Google Pixel 6a offers some of the best value you can find in a smartphone right now. It has an absolutely fantastic camera, call features that are out of this world, and provides an incredible software experience. Sure, it misses some hallmarks of the more expensive flagship phones out there, but you can't be too upset when the price is so affordable.
Pros
Excellent camera performance
Great price
Good performance
Cons
Wireless signal weaker than some others
No wireless charging
Don't worry. Not every phone Mint Mobile offers will make your bank account sweat, as there are plenty of great phones available that cost much less than the standard flagship from Google or Samsung. The Google Pixel 6a is a shining beacon of hope to people who need a phone that does the basics super well but also doesn't skimp too much on the cool features that are nice to have in the pocket.
A big part of why the Google Pixel 6a made the top of our budget Android phones list is because of Google's focus on delivering incredible software. Unsurprisingly, Google Assistant's deep integrations with the Android platform on Pixel devices are downright amazing. Features like automatic call screening, Direct My Call, Wait times, and even the Magic Eraser make your life so much easier; you'll wonder how you ever got by without them.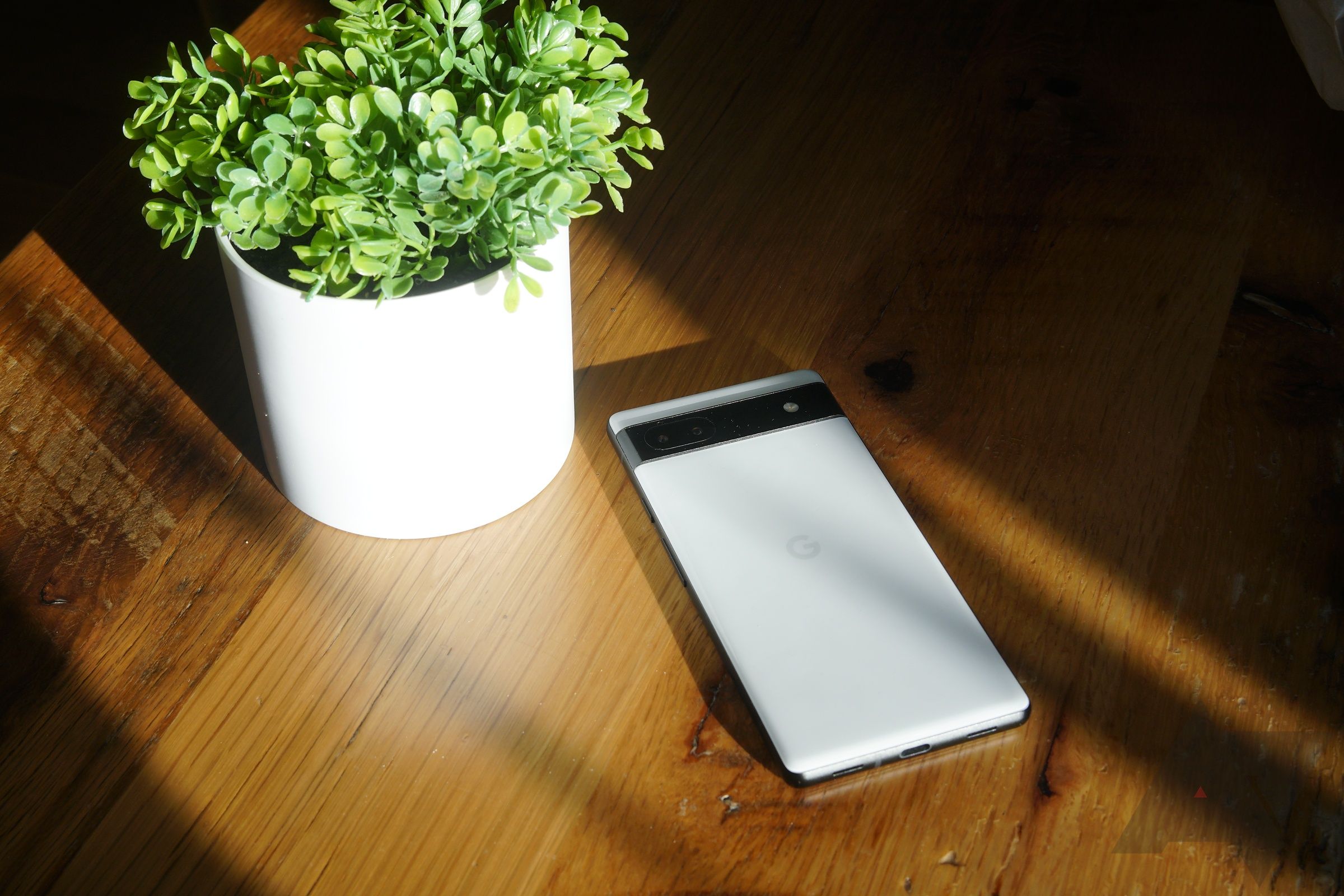 While Mint Mobile uses T-Mobile's network, you may want to ensure you're in a good coverage area before investing in the Google Pixel 6a. Unfortunately, the device occasionally has trouble connecting to a network where reception gets a little spotty. Still, if you can handle a few drawbacks — like a plastic body — you'll find a lot to love about the Pixel 6a, from the stellar camera performance to the all-day battery life; it just offers so much in return for its affordable price point.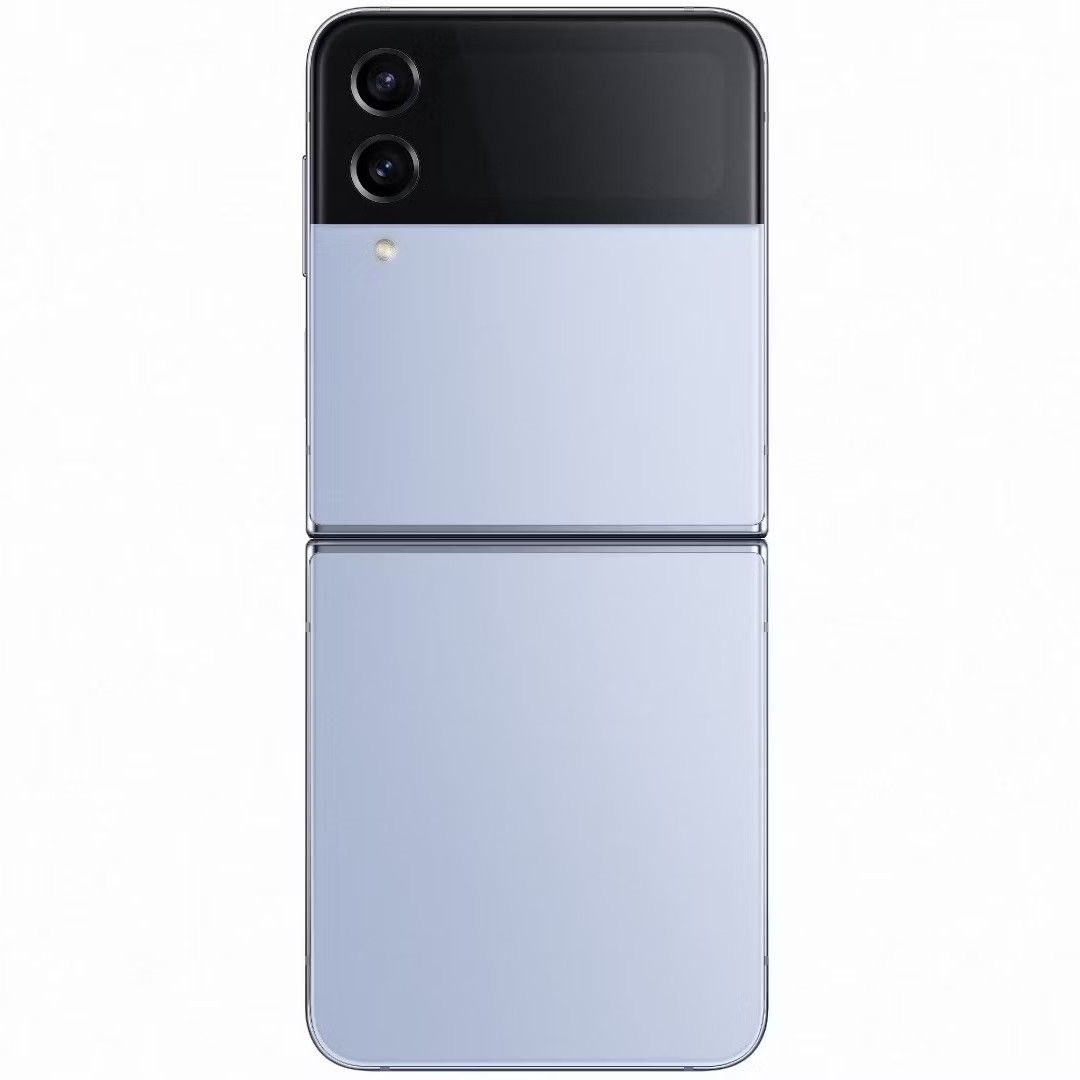 Source: Samsung
Samsung Galaxy Z Flip 4

Compact foldable
The modern flip phone experience
$900 $1000 Save
$100
That's right, Mint Mobile doesn't just sell boring phones. The Samsung Galaxy Z Flip 4 is the perfect phone for someone looking to get their first foldable. It may not be the absolute best in any one category, but it can tussle with all the top phones out there and provide a fun and unique experience along the way.
Pros
Great software support
High-end performance
Cover screen is surprisingly useful
Cons
Cameras aren't the best
Battery could be better
Mint Mobile has fully embraced the trend of foldable phones, and the Samsung Galaxy Z Flip 4 harkens back to the days when flip phones ruled the streets.
When the phone is flipped opened, you'll be greeted by a gorgeous 6.7-inch 120Hz OLED display that is every bit as awesome as the screen you see on more conventional flagships from Samsung. However, there's something pretty magical about folding up the Z Flip 4 into a little square that has a small 1.9-inch OLED cover display. That cover display isn't just there to look good, it's got plenty of functionality, as it makes it easy to see your notifications and other important bits of information.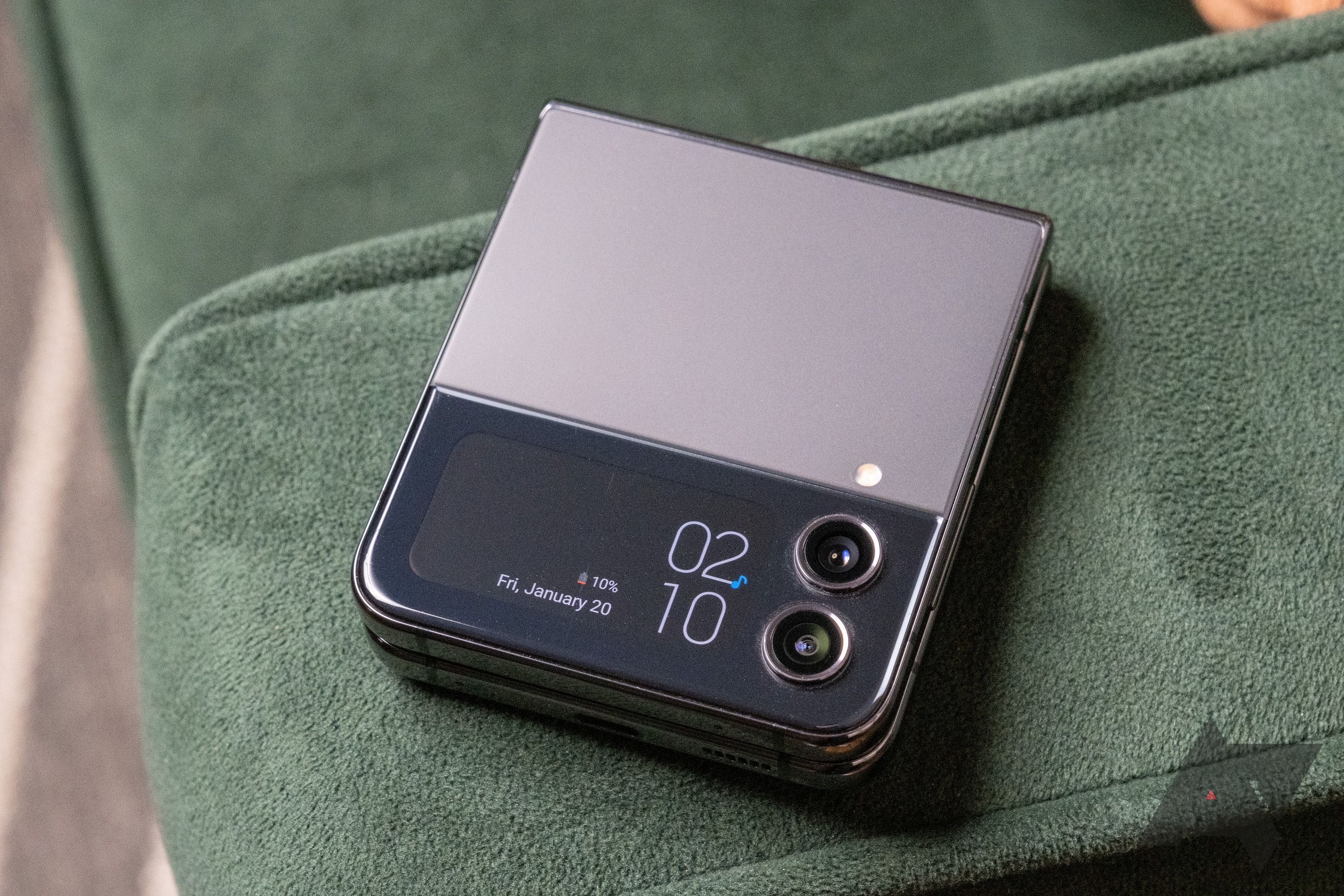 It has some notable compromises that make its high price point a little suspect for some people. The cameras are only okay compared to many other phones in the same price range and the battery life isn't going to overly impress you, either. You'll likely get through your day (depending on how heavy you use it) with a bit left over, and recharging is crazy fast, making the smaller battery a bit easier to swallow.
Source: Samsung
Samsung Galaxy Z Fold 4

Premium foldable
The best tablet and phone hybrid
The Galaxy Z Fold 4 is Samsung's best foldable phone, and when it unfolds, you'll have the pleasure of using a 7.6-inch screen that's more of a tablet than a phone. Plus, the cameras are actually really great, meaning you can actually take advantage of using the outer screen as a detailed viewfinder when shooting video or taking selfies.
Pros
Top-tier performance
Tablet size display in your pocket
Maybe Mint Mobile offers the Samsung Galaxy Z Fold 4 because it wants to remind its customers just how flexible its services truly are; after all, nothing has flexibility like the Z Fold 4. With a "small" (not really) external 6.7-inch display and a massive 7.6-inch inner screen, it's a productivity machine that offers you the ability to work, games, and stream what you want. Fire off replies in the group chat using the front screen, or take notes during your next meeting with S Pen support. It can do it all. Plus, thanks to the power efficiency of its Snapdragon 8+ Gen 1, it has all the power you need to do anything you want and still provides enough battery life to get all those tasks done.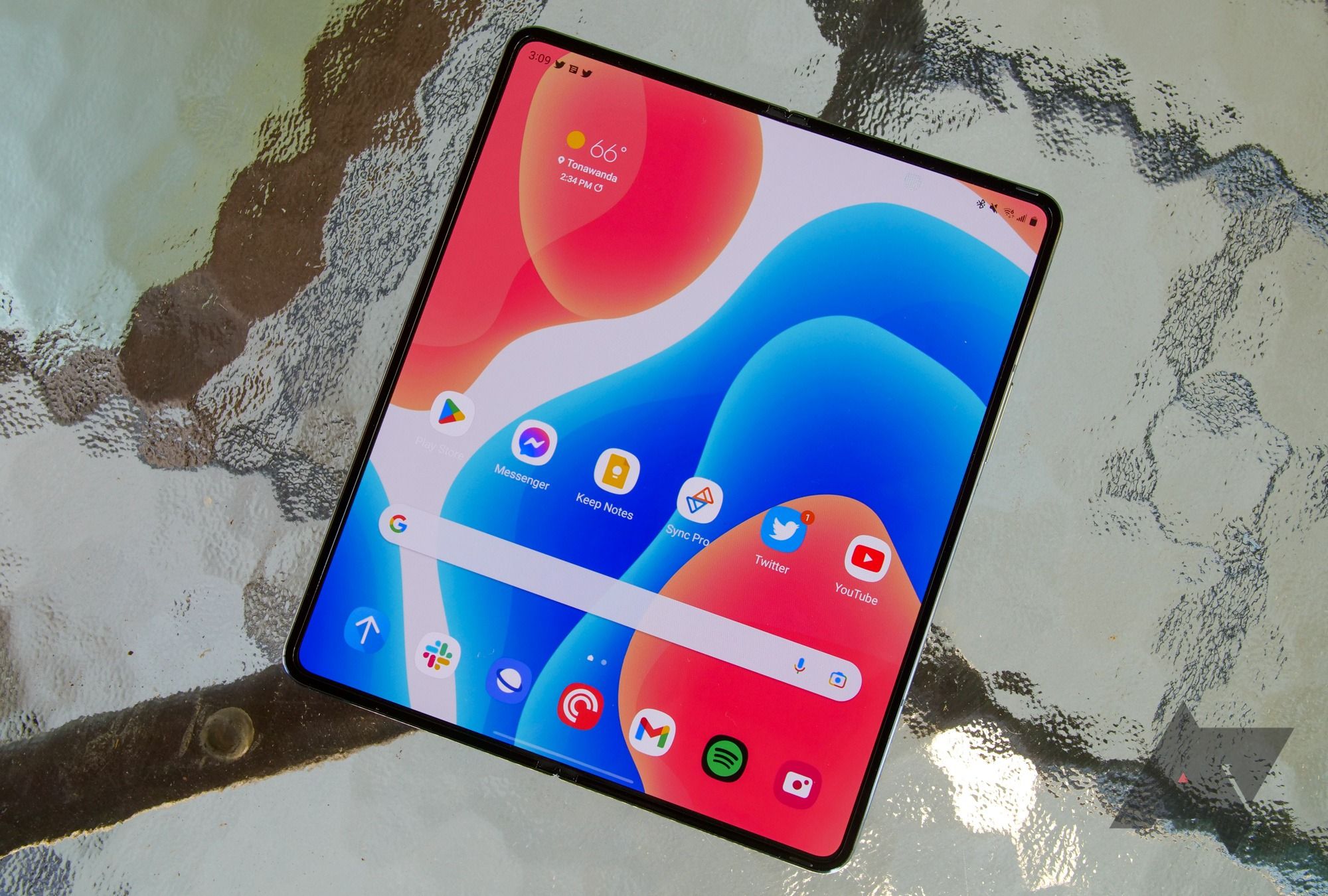 Unlike the Z Flip, the Z Fold 4 cameras are nearly as good as their traditional flagship the S23 Ultra., Add in the impressive 12GB of RAM, which makes using multiple app windows a breeze for the device, and the option to get up to 1TB of internal storage, and the Fold 4 starts to look pretty good, even if it is very expensive. Ultimately, this phone won't be for everyone, but if Samsung has swayed you to the foldable side of life, this is the best foldable we've seen yet.
Source: Google
The everyman's Pixel
Just a few feature shy of the Pro version
The Pixel 7 Pro may get a little more attention, but don't let the standard Pixel 7 pass you by if you want something a little cheaper. With the same great software experience, cameras that take incredible pictures, and all those amazing Google AI features that the Tensor G2 powers, there are plenty of reasons to skip the "Pro" model this time.
Pros
Fantastic software experience
Great price for performance
Cameras outperform more expensive phones
Cons
Battery life is a little low
No telephoto lens
We've already raved about the Pixel 7 Pro, and the truth is the standard Google Pixel 7 deserves a lot of the same praise. Its excellent calling features are second to none, its cameras take great photos even with a minimal setup, and it's all at a cheaper price point.
Of course, it's not without just a couple of disadvantages compared to the Pro model. The one that makes the biggest difference to most people is likely the camera array. There's no Macro Mode on the Pixel 7, and it's also missing that phenomenal telephoto lens, which means you won't be able to zoom in as much when snapping pictures.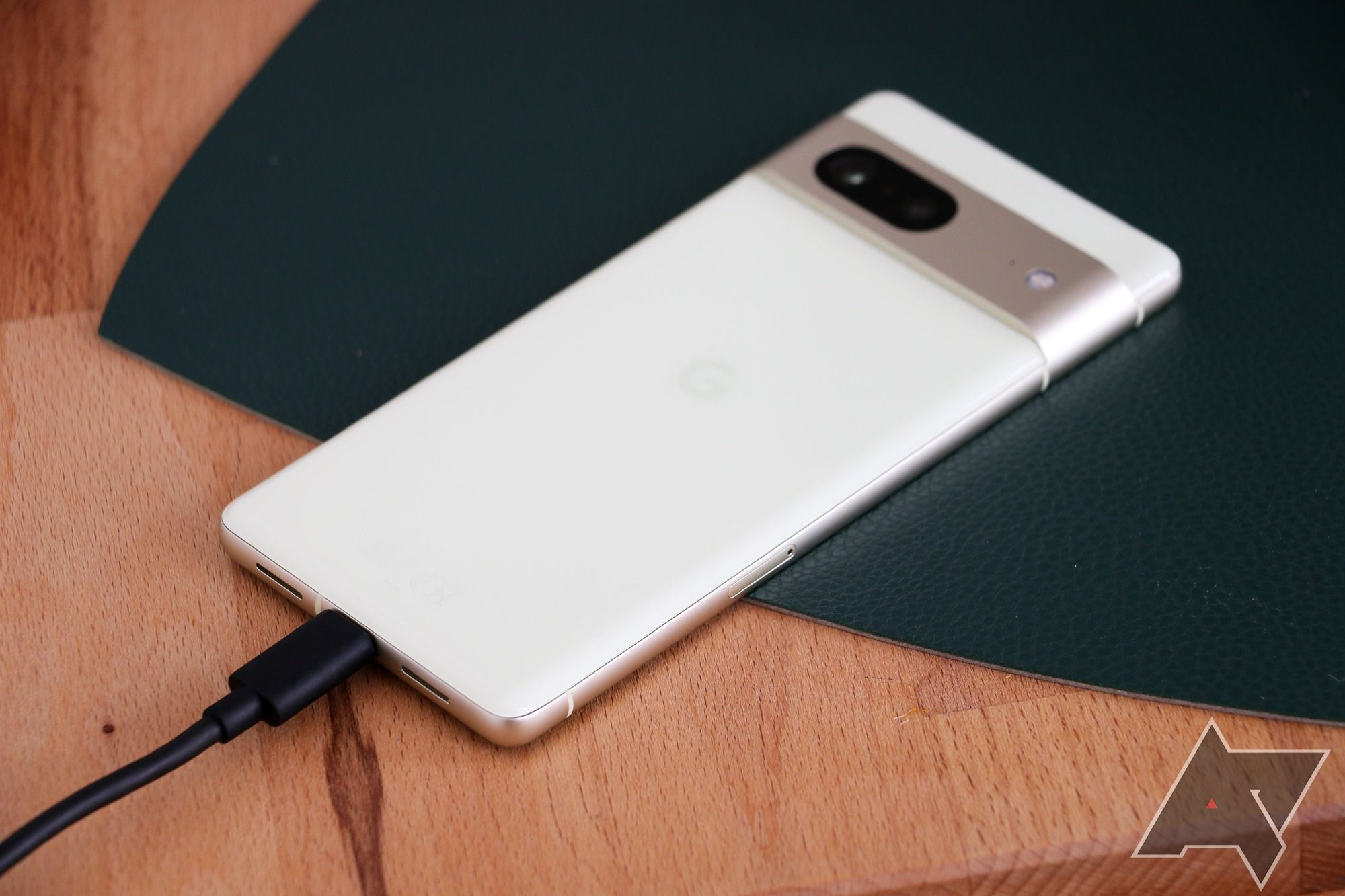 The fact is the $300 savings between the Pixel 7 and Pixel 7 Pro is a lot of money, and you're getting nearly the same great experience here as you would on the more expensive device. There's always a chance that the next Pixel — the Pixel 8, presumably — will be more expensive when it launches later in 2023, so it may be worth the savings now.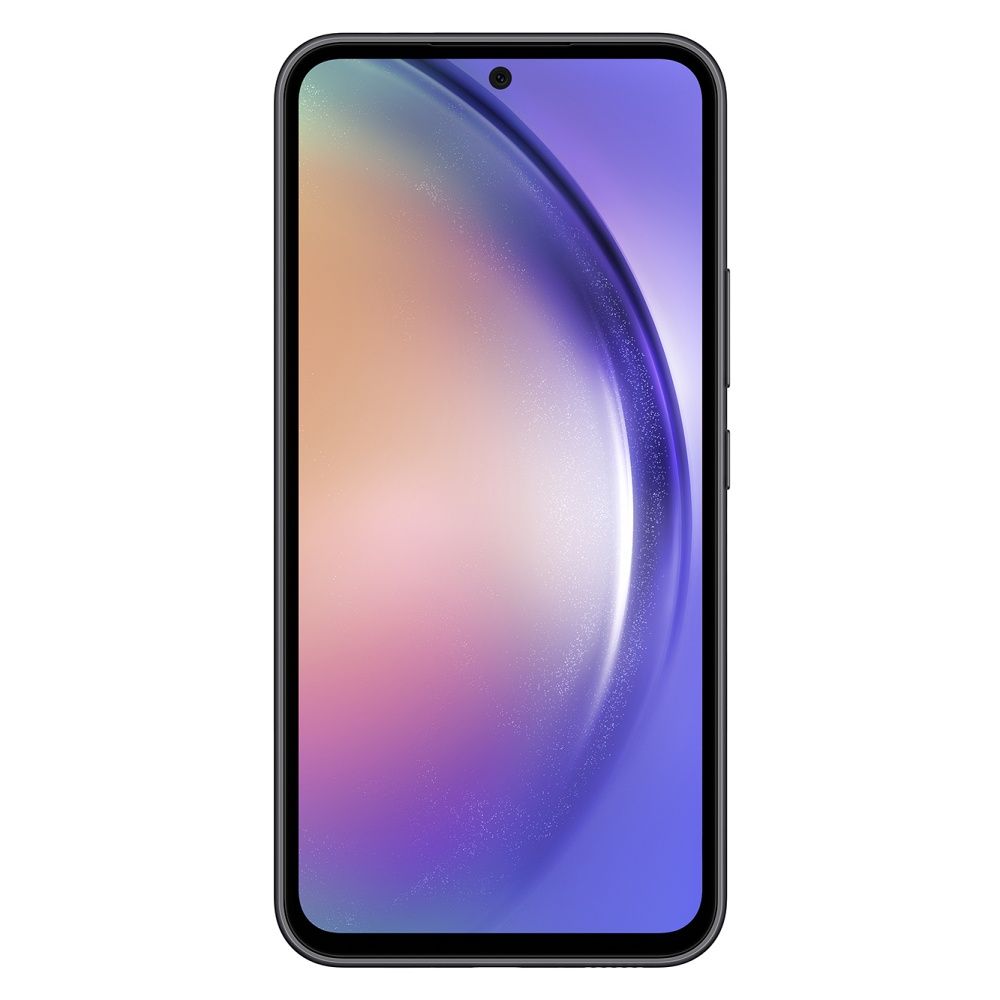 Samsung Galaxy A54 5G

Amazing display for less
A top-tier display in a midrange phone
Samsung's Galaxy A54 is the successor to one of our favorite mid-range phones from last year, and it's only been improved. With a beautiful 120Hz AMOLED display and 50MP camera that promises to be capable even in low-light situations, the A54 looks to be one of the more impressive phones for under $500.
Pros
Incredible display
Great software support from Samsung
Don't feel like spending flagship prices, but want a phone with several flagship features? That's where the Samsung Galaxy A54 comes in. Equipped with 5G support, a 6.4-inch Super AMOLED display that looks absolutely amazing, and very good battery life, it's a phone that's just hard to say no to.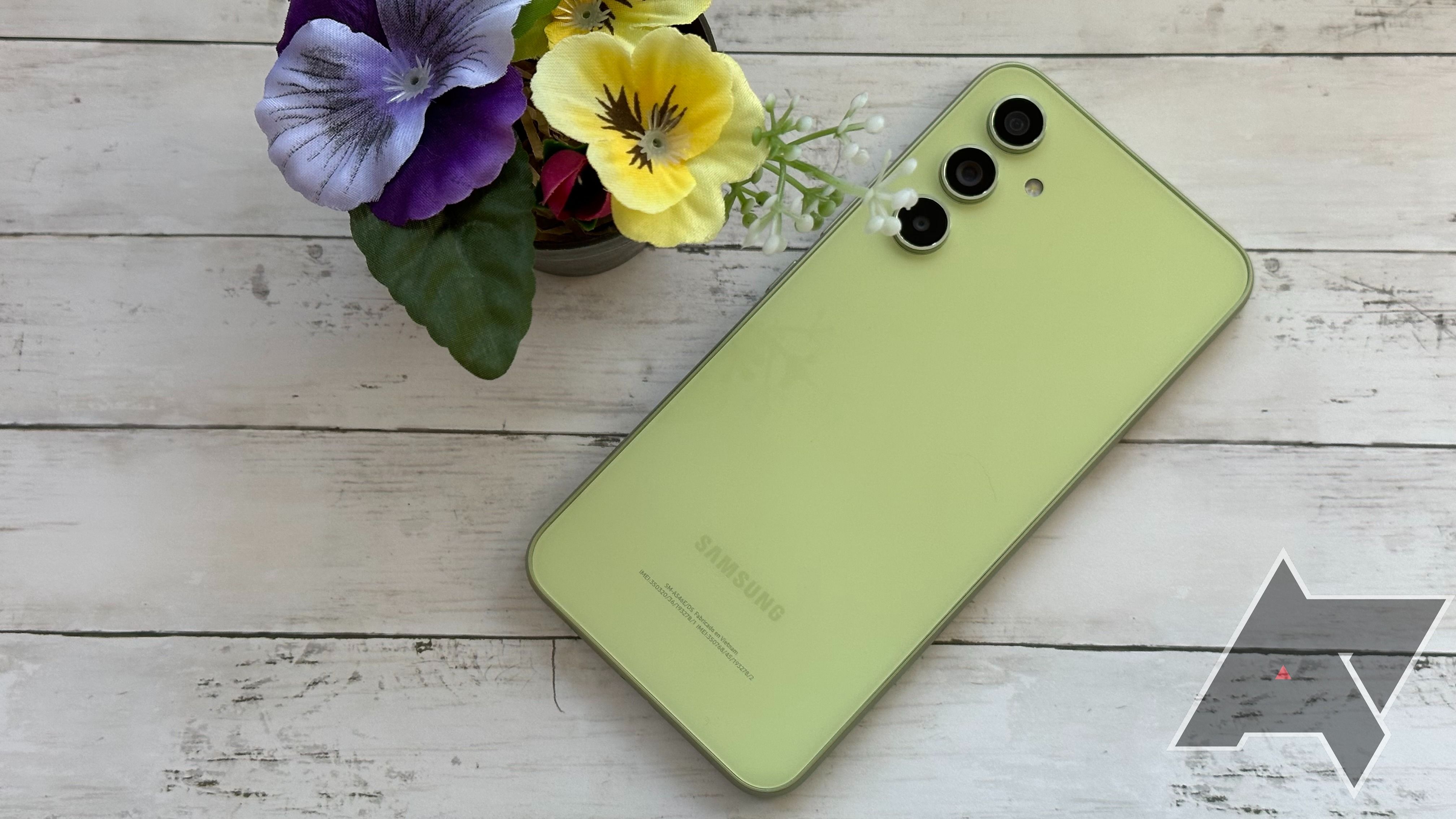 Sure, its Exynos 1380 won't be as powerful as the Snapdragon 8 Gen 2 you'll find in the S23 series, but it's a very capable chip that can handle all your day-to-day tasks just fine. The battery life can let you coast about 48 hours, which is good because the charging speed is a bit slow, and there's no wireless charging option.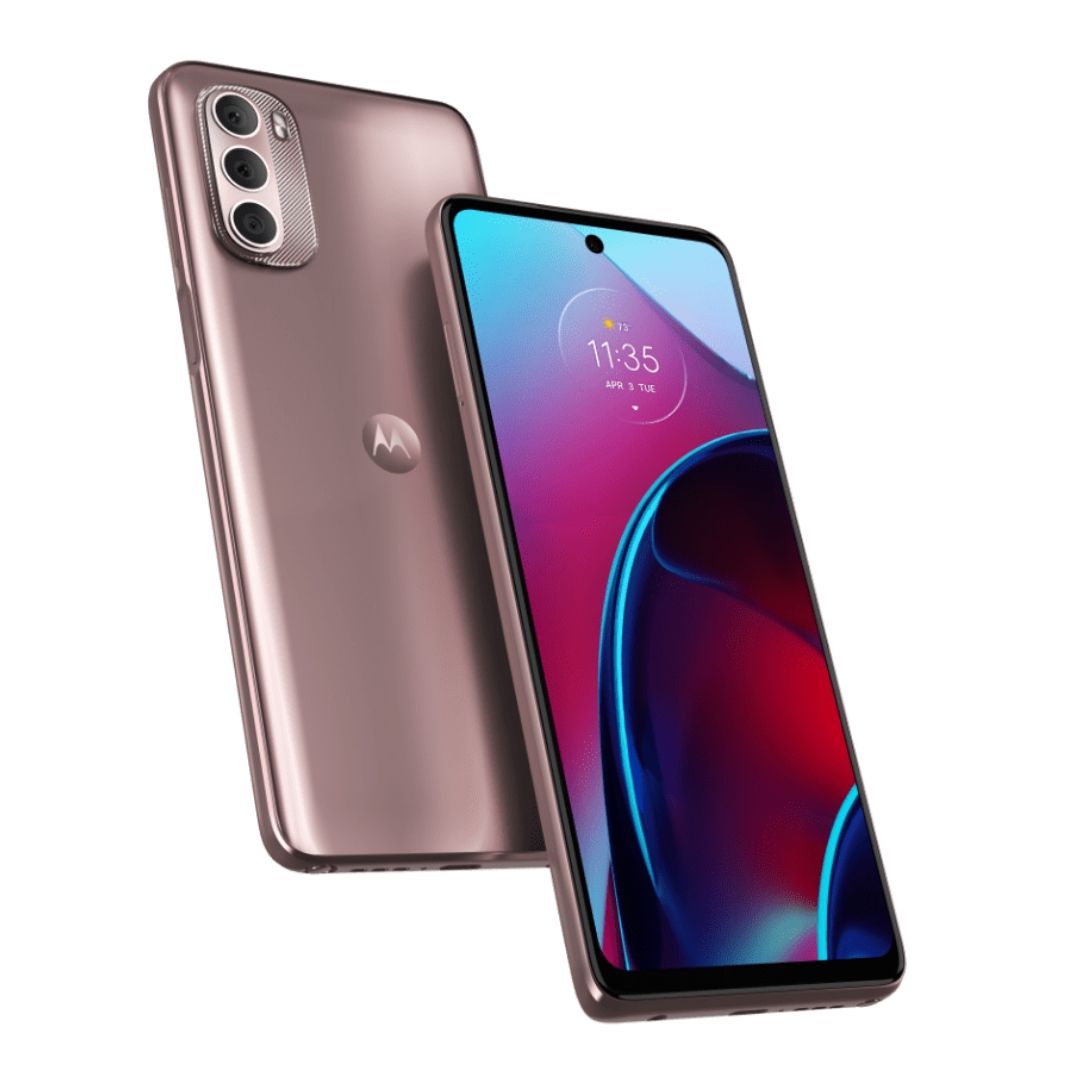 Source: Motorola
Cheaper stylus phone
An affordable phone with a stylus
$170 $299 Save
$129
Not many budget phones don't do things by the book, but the Moto G Stylus (2022) does just that. By including the titular stylus, a good set of software to go along with it, and a decent processor that can get through your basic daily tasks, it's a cheap phone that offers a lot.
Pros
Great battery life
90Hz display for this price is great
Stylus works great with software
Cons
Slow charging (only 10 watts)
Bad selfie camera
The Moto G Stylus is pretty unique among budget phones thanks to its namesake stylus that tucks up into the device much like the Galaxy S23 Ultra does. While its MediaTek chipset isn't the most powerful, it gives a decent performance and the six gigs of RAM make it adequate to get all of those basic phone tasks completed. Throw in the smooth 90Hz display (which is decent for the price point) and the superb battery life surprised us when we reviewed the device.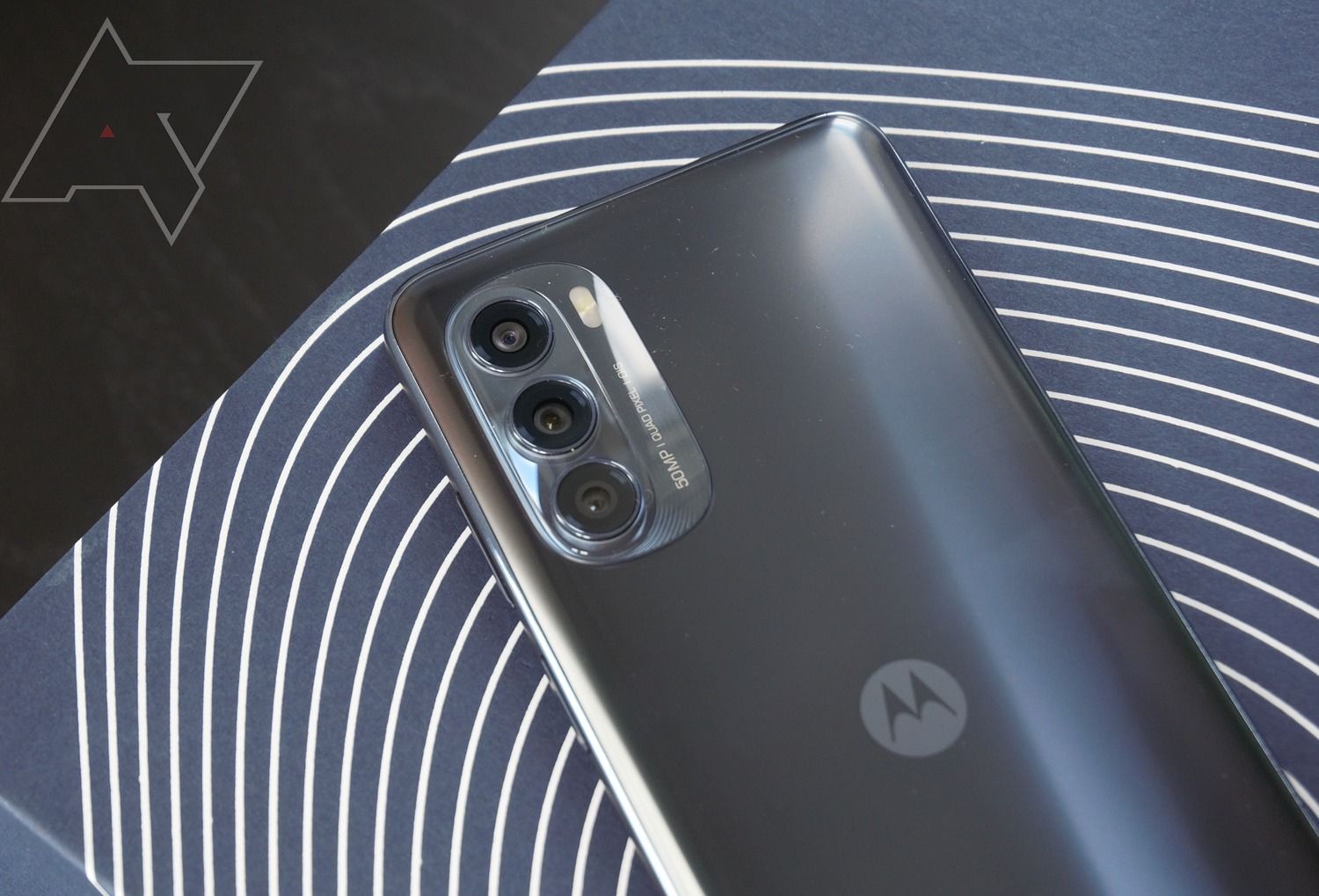 On the flip side, some aspects of the phone aren't the best. The cameras on the back are only passable, but the annoying beauty filter on the selfie shooter that you can't turn off is especially frustrating. Plus, its max charging speed is only 10 watts, meaning you'll want to top it up overnight when it's time to juice up. But the Moto G Stylus is worth a look if you want an affordable phone that offers a decent experience with a stylus in tow.
Bring your own phone to Mint Mobile

While you can get nearly all the phones listed above directly from Mint Mobile, you can also bring any of these phones (and plenty of other models) over to the service through their Bring Your Own Phone service. Of course, the phone will need to be unlocked and compatible with their network (which is just T-Mobile), but they have a handy compatibility checker on their website if you want to go that route.
Mint Mobile has some stellar phones

Mint Mobile isn't pulling any punches when it comes to the phones they offer, but right now, we are most impressed by the Google Pixel 7 Pro. It's Google's magnum opus, marrying its excellent ability to make photos look amazing, software and AI features that no other manufacturer is doing, and a price point that makes it more affordable than its main competition — Samsung.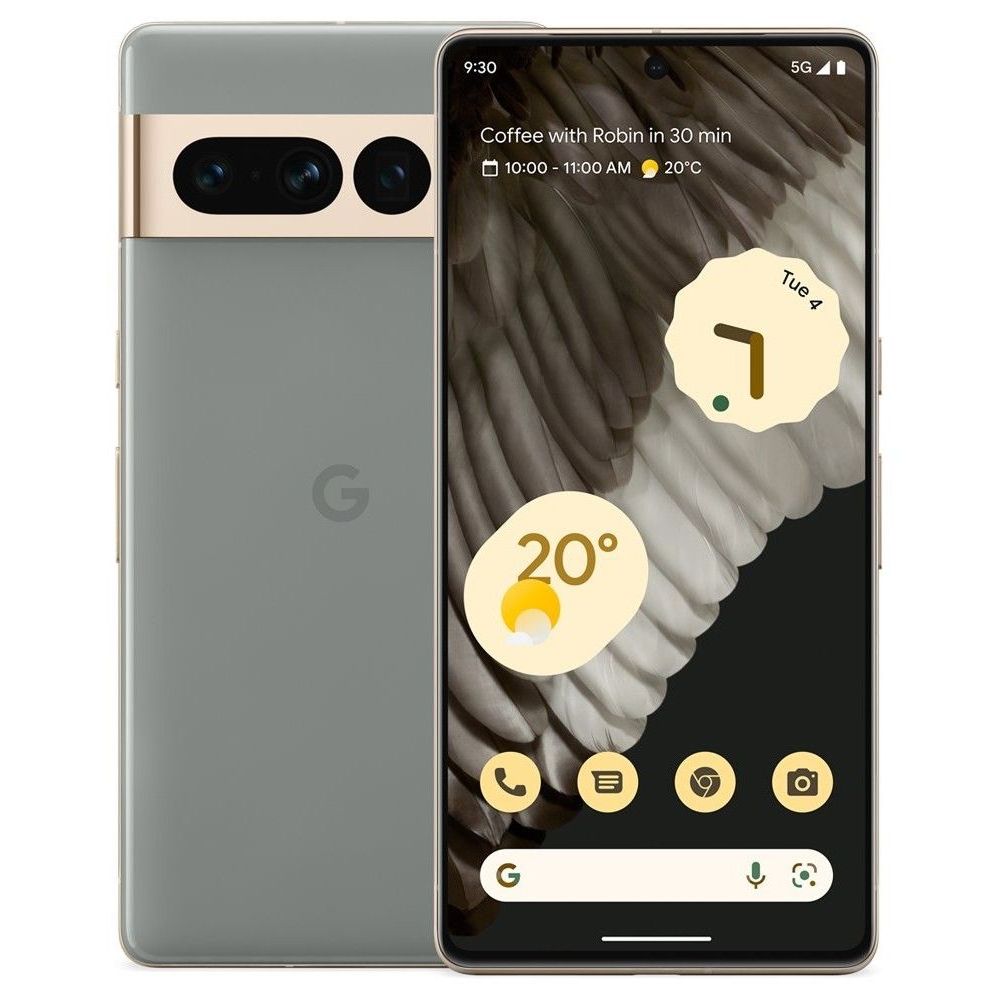 Source: Google
Google Pixel 7 Pro

Best overall
A fantastic Android experience in every aspect
$649 $899 Save
$250
The Google Pixel 7 Pro might not look all that different from the Pixel 6 Pro, that came before it, but it features some key upgrades that might cement it as the best in the series to date. Everything we loved about those last-gen phones is unchanged. It's still packed with 12GB of RAM, features a huge 120Hz OLED display — now brighter than ever — and keeps the large camera bar design.
Pros
Excellent camera performance
Fantastic calling features
Cons
Battery life could be better