Ring is one of the best names in the smart home security market and especially the smart security camera market. However, Ring's cameras and, of course, doorbell cameras only work perfectly with Amazon's Alexa; they won't play nice with Google Assistant or Apple HomeKit, and their subscriptions can get pricey. But that's okay, because there's plenty of competition in this segment these days.
Almost all the big brands have at least one video doorbell for you to consider, from Google to Logitech, from Arlo to Wyze. Then once the smaller companies come into play, the options can be downright overwhelming. So, how do you find the best one for your front door? We've handpicked some of the best Ring video doorbell alternatives to help you answer that right now.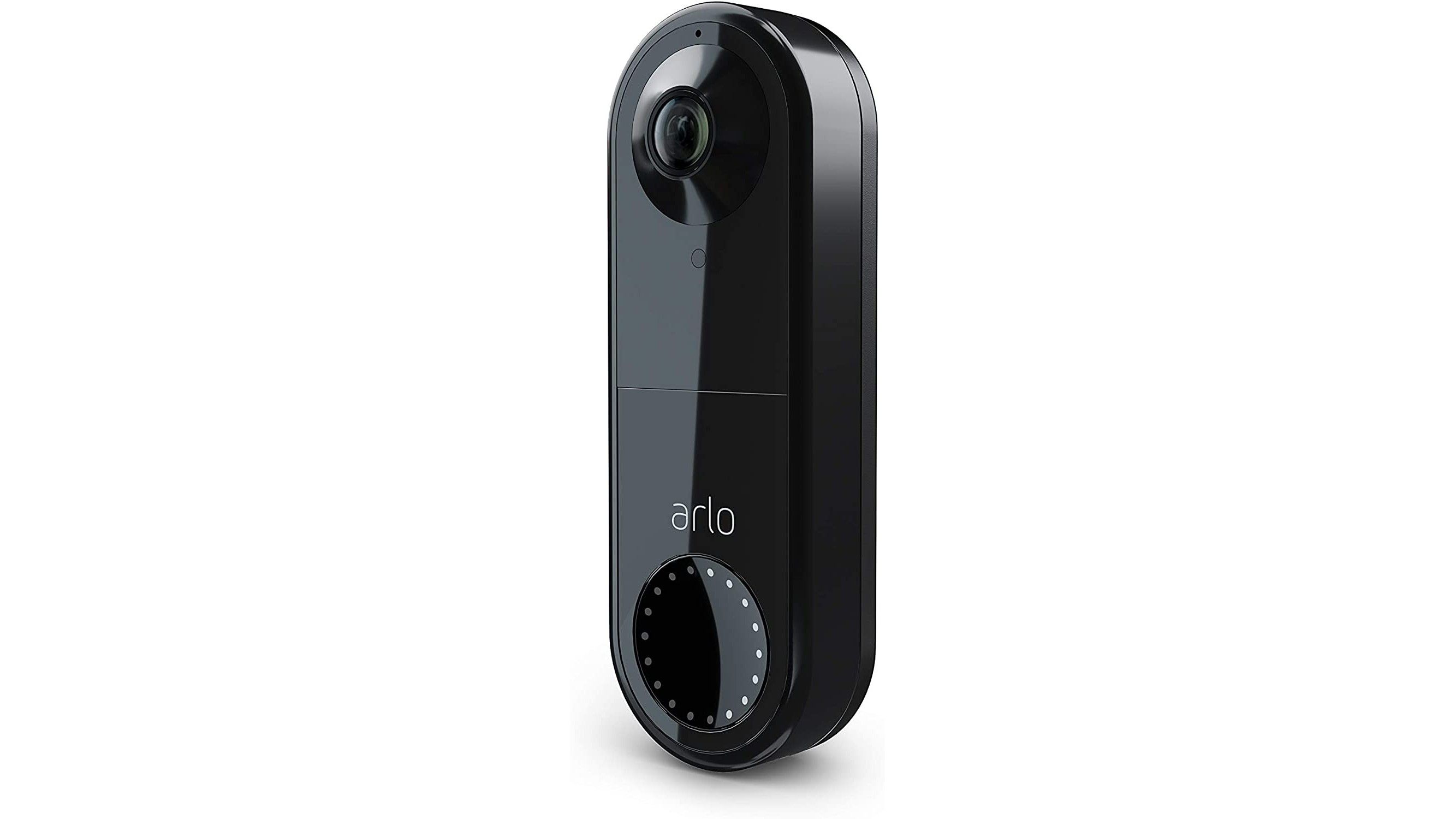 The Arlo Essential is wired but can work on a wide range of electricity. With HDR-quality 180-degree FHD video, it's one of the best smart doorbells on the market. That means you can see the person standing in front of your door from head to toe and clearly see the face.
With two-way audio, the device lets you talk to visitors from your smartphone or smart home system or reel off pre-recorded messages. Having a motion sensor, it starts recording long before they touch the bell switch (or even when they don't push it). With night vision, it works almost in total darkness; plus, there's a built-in siren for those sneaky people.
Arlo's Essential Wired Video Doorbell is one of the most compatible we've reviewed. It works with Google Assistant, Alexa, Apple HomeKit, IFTTT, Samsung SmartThings, and more. If you get the best of Arlo, get their SmartHub or Base Station to control everything from one place and record videos for days. You can also buy a fairly-priced service for that.
Buy This Product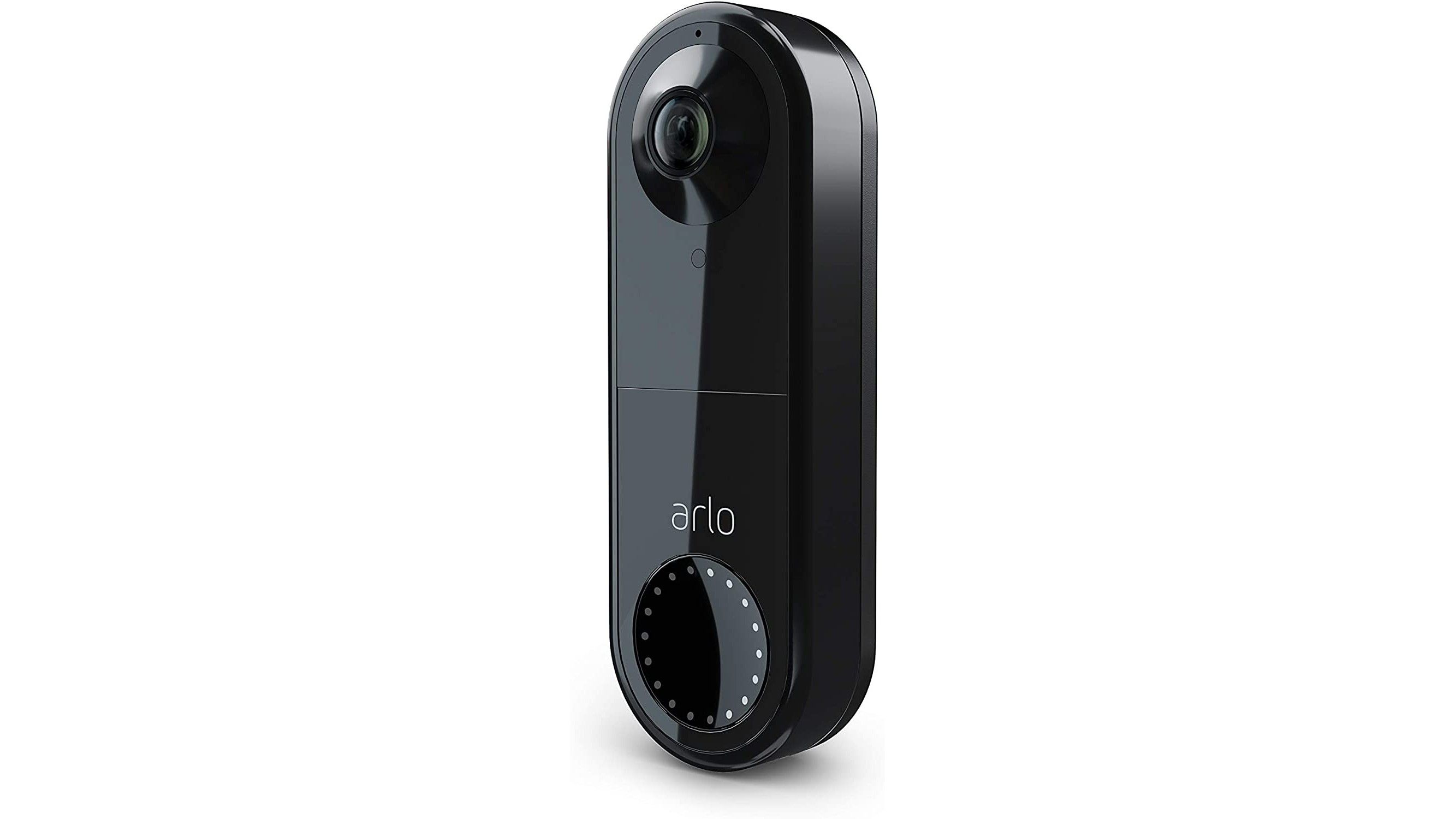 Arlo Essential Wired Video Doorbell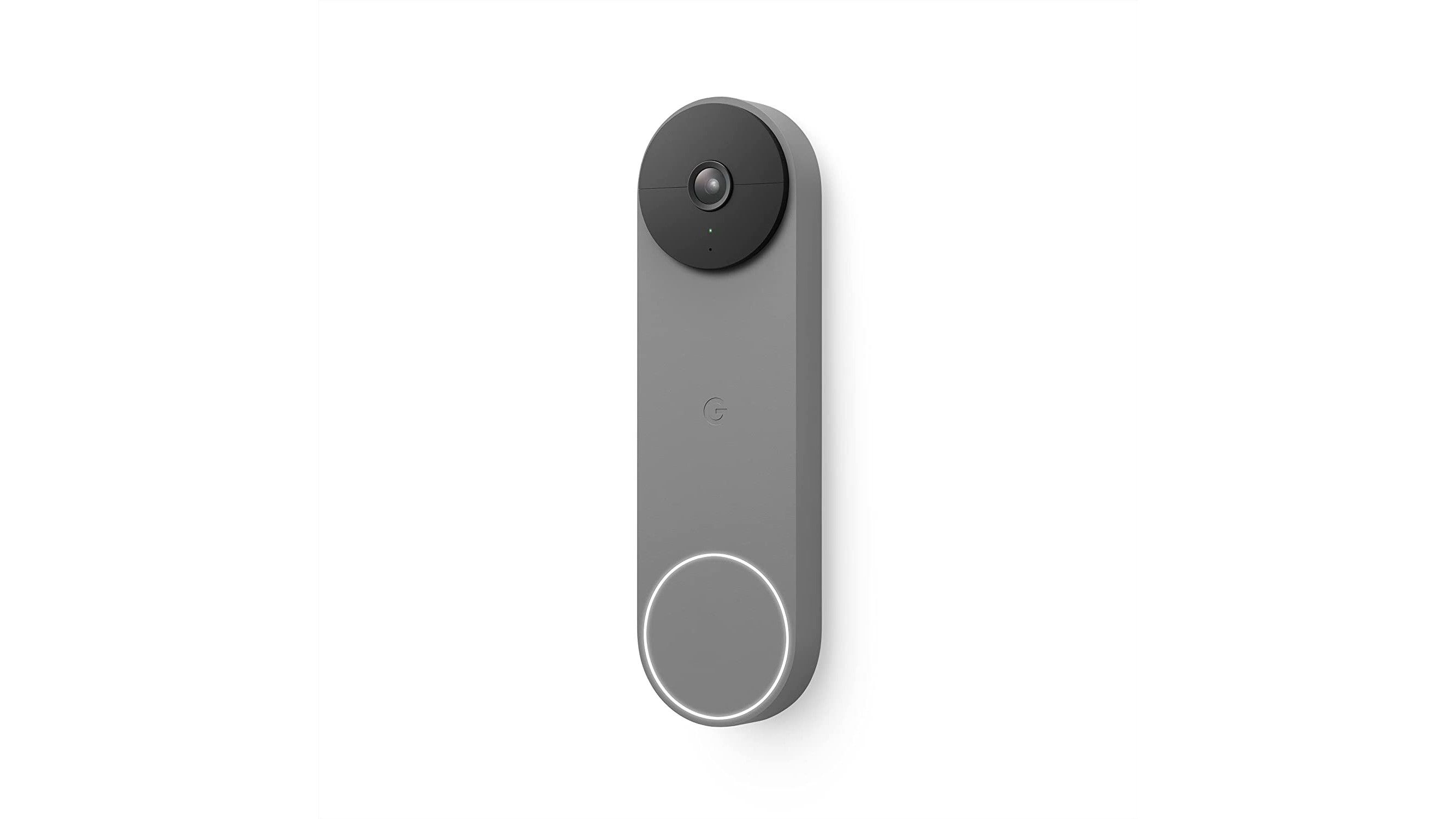 Priced slightly higher than other video doorbells in this list, the Google Nest Doorbell Gen 2 can earn its price tag and then some if you've bought into Google's Assistant ecosystem. Available in Ash, Ivy, Linen, and Snow colorways, this is hands down the best-looking video doorbell we found. Now, before we go any further, it's important to note that we're recommending the wired version of the Nest Doorbell. The battery-powered version that launched in 2021 had significant issues, many of which centered on the battery's limitations (no continuous recording, temperature shutoff issues); the wired model doesn't have these problems.
While the camera quality itself might seem a little low for a $180 camera, Nest's impressive detection and customization help the Nest Doorbell shine amid a crowded market. Smarter detection of the types of people, animals, vehicles, and packages arriving at your doorstep allow Nest's notifications to give you a better sense of what's going on before you've even tapped the notification at times.
The Google Nest Doorbell Wired Gen 2 can view in HD plus HDR and transmit that feed live to your phone anywhere without a single cent in subscription fees. If the Wi-Fi goes down, the cam will still record up to an hour that you can review later. You can also add a Nest Aware subscription to record up to 60 days of activity in the cloud. Note that it only records events triggered by the motion sensor or the bell switch, not 24×7. But that should be good enough.
Buy This Product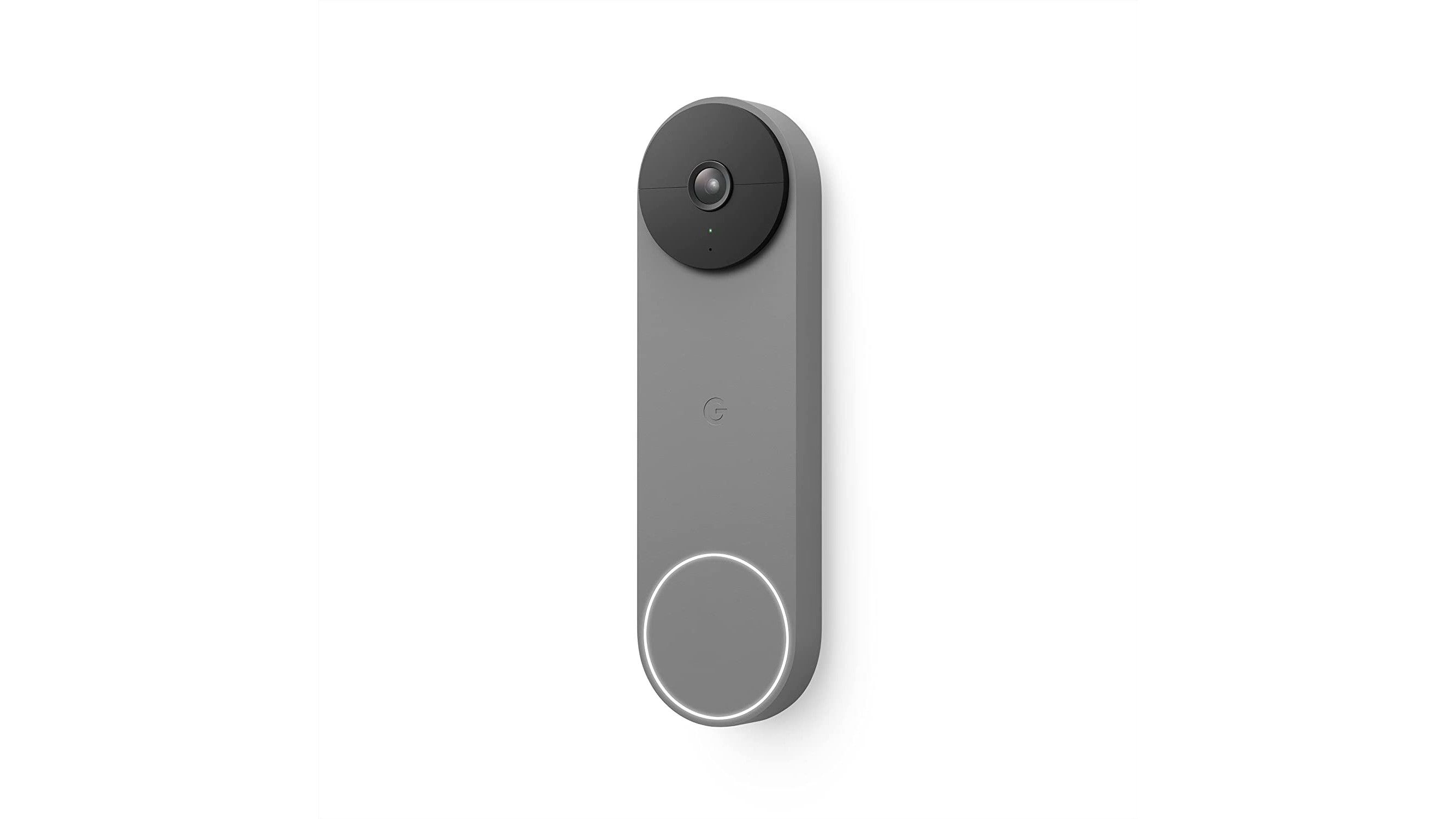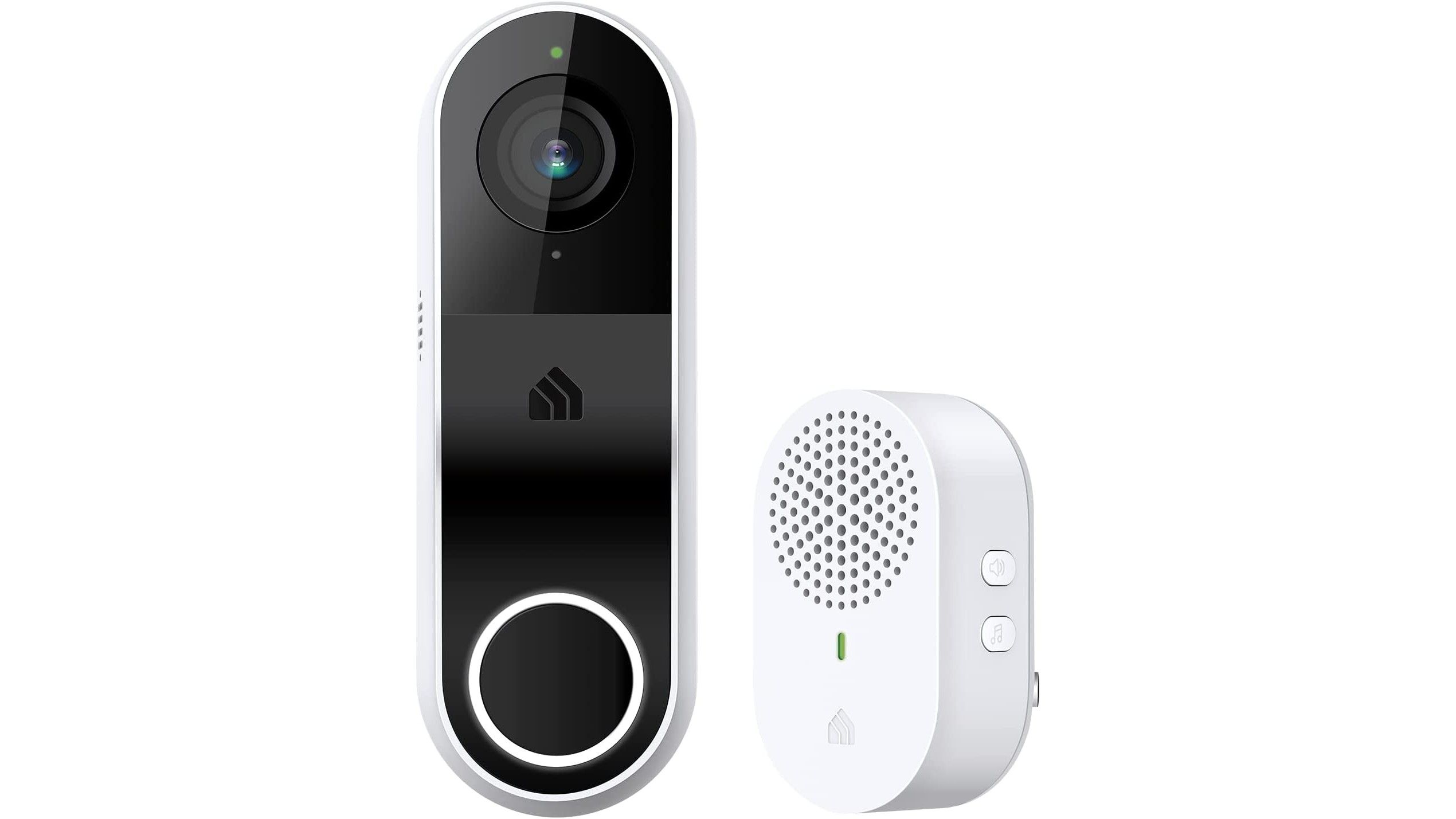 The Kasa KD110 Smart Video Doorbell includes a 3-megapixel 160-degree video, 2-way audio, real-time notification, and video communication. It can also save the video to a memory card or paid cloud subscription, and it works with Google and Amazon systems. For fifty bucks, what more could you want?
The Kasa KD110 is a tiny marvel of a video doorbell that is both affordable and capable. You get a chime block to place anywhere in the house and directly control the cam's volume from the app. In addition, you can watch the front porch live through the app and talk to people in front of the bell.
We weren't very impressed with the looks, but the device is as sturdy as it is capable. It has IP64-grade protection, so you can easily mount it in rainy or dusty environments. Shame it's not wireless, but it won't fail due to lack of batteries.
Buy This Product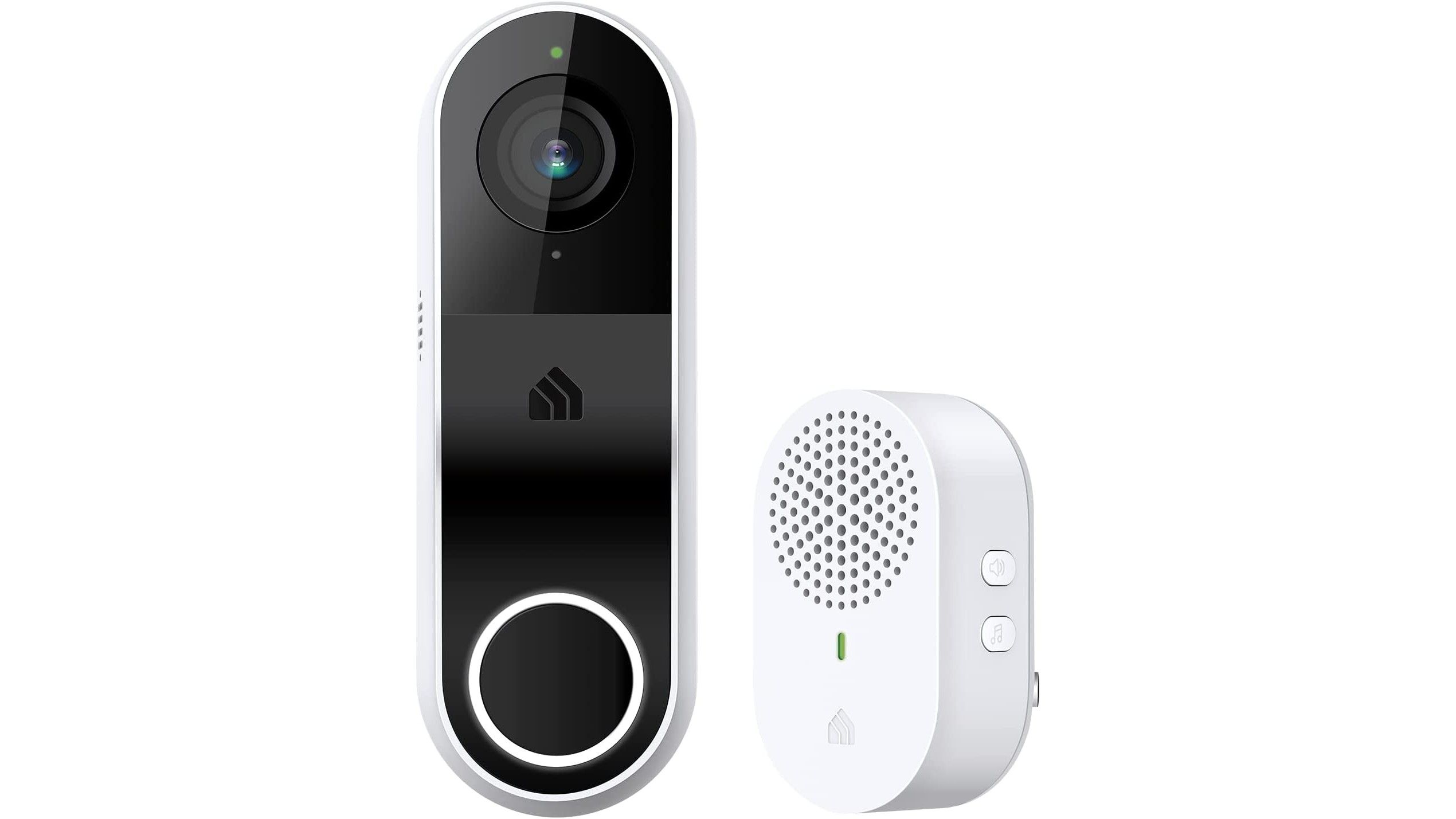 Kasa KD110 Smart Video Doorbell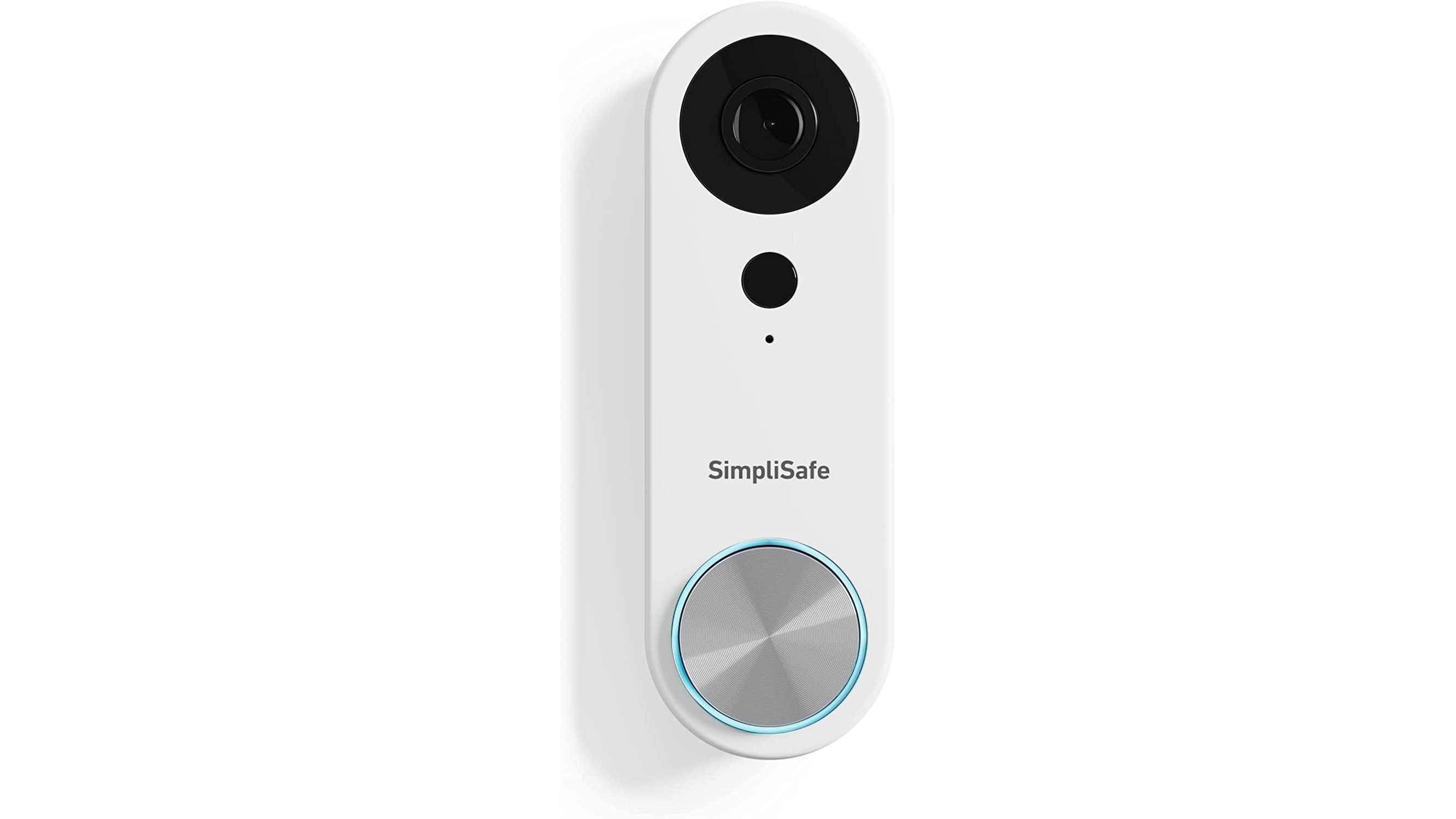 Slightly pricier than other video doorbells, the SimpliSafe Video Doorbell wins us with its looks and capability. It's got an 80s vibe with the colored ring around the bell switch. And it covers all the basics with a 162-degree field of view, 1080p HDR video, motion-sensored alerts directly to your phone, and two-way communication.
What this video doorbell excels at is the security system. SimpliSafe's award-winning Gen 3 security subscription gives you a lot more safety, with professional agents monitoring the feed for activity and acting as witnesses for police cases.
The device uses two sensors to detect heat signatures and human forms. So it won't bother you if a cat slinks about. Top this off with safe zones you don't need monitoring. The SimpliSafe Video Doorbell also works in its powerful infrared night vision mode, and you can purchase different colored faceplates.
Buy This Product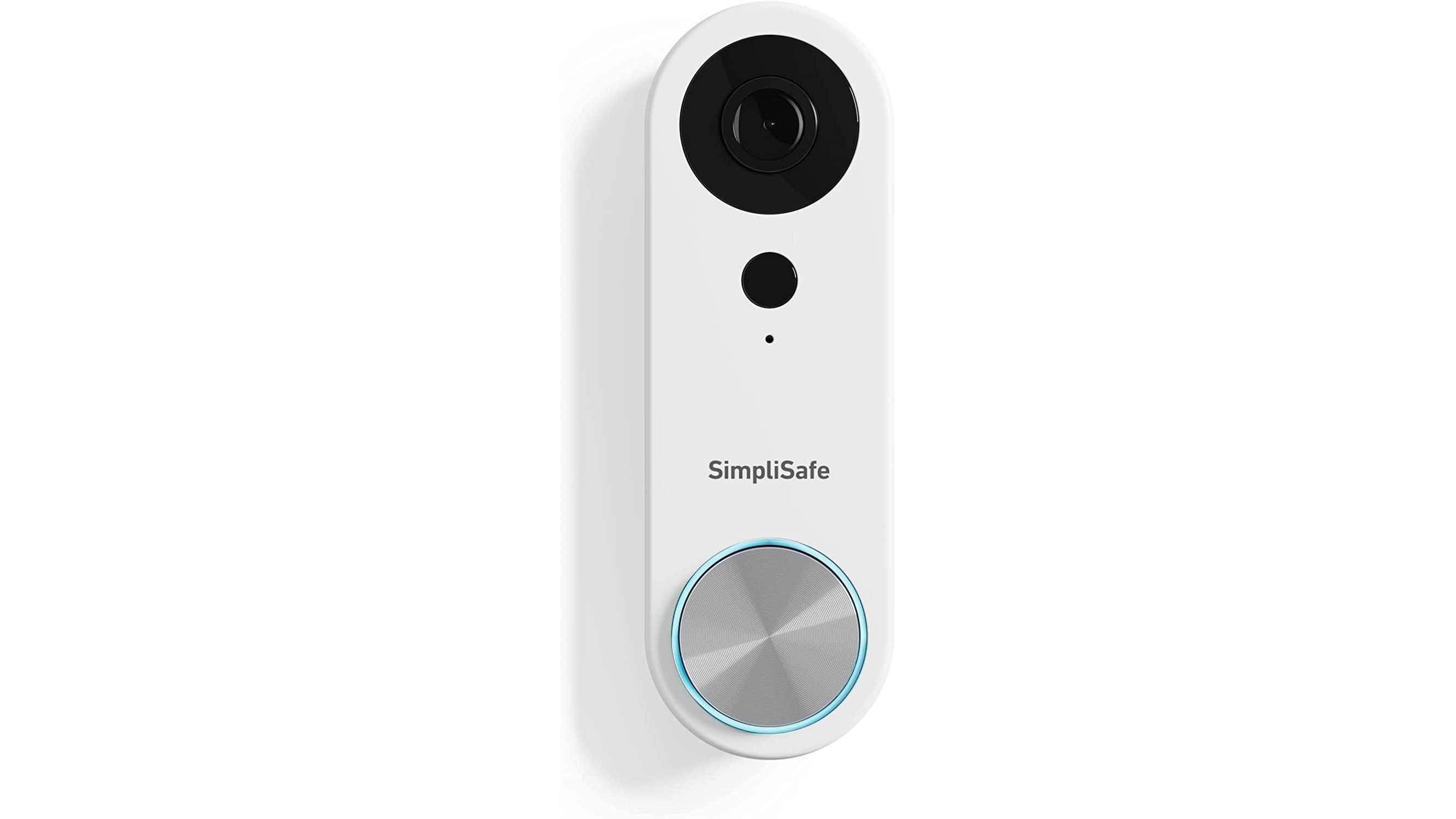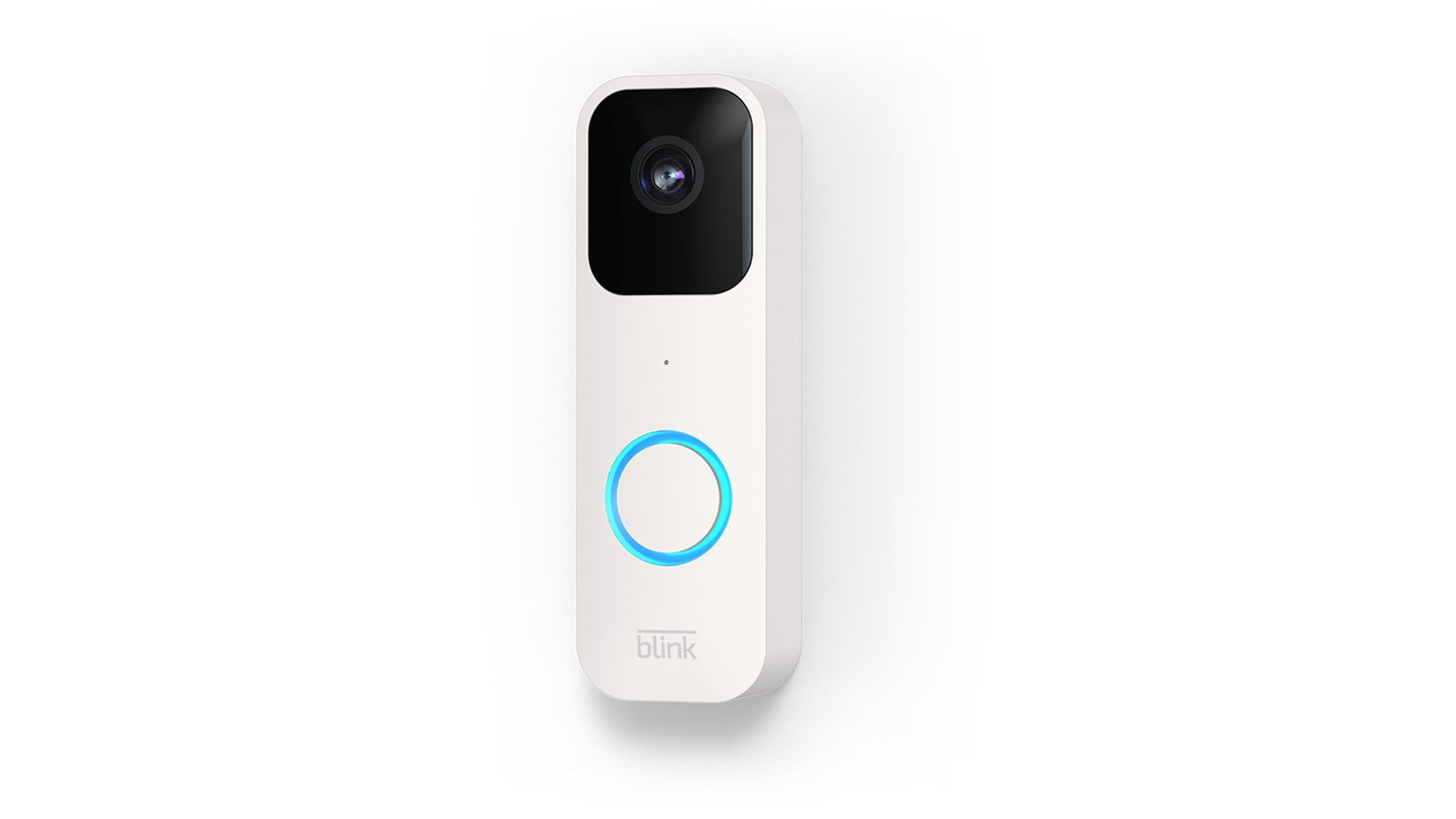 The Blink Video Doorbell system comes in various forms — with outdoor cameras, a chime, and a fully integrated system, etc. It runs on batteries or wire and sends an event-generated live feed to your phone or smart home app. However, it will only work well with Alexa.
Available in black or white, the device lets you answer your door with a full HD video feed and two-way audio. It works day or night in bright sunshine, dust, rain, or near-dark, thanks to advanced weatherproofing and night vision.
Unlike other video doorbells, the Blink Video Doorbell won't let you view your front porch at any time. You can see the slightly-laggy feed only when the bell switch is pressed or when someone moves in front of the cam. To be able to see or record all the time, you will have to purchase separate hardware or buy a Blink subscription.
Specifications
Video Resolution: 1080p HD
Field of View: 135° horizontal, 80° vertical
Power Source: 2x AA batteries or wired
Brand: Amazon Blink
Hub Required: No (but recommended)
Integrations: Alexa, IFTTT
Connectivity: Wi-Fi
Operating limits: -4 to 113° F
Measurements: 130 x 42 x 34 mm
Buy This Product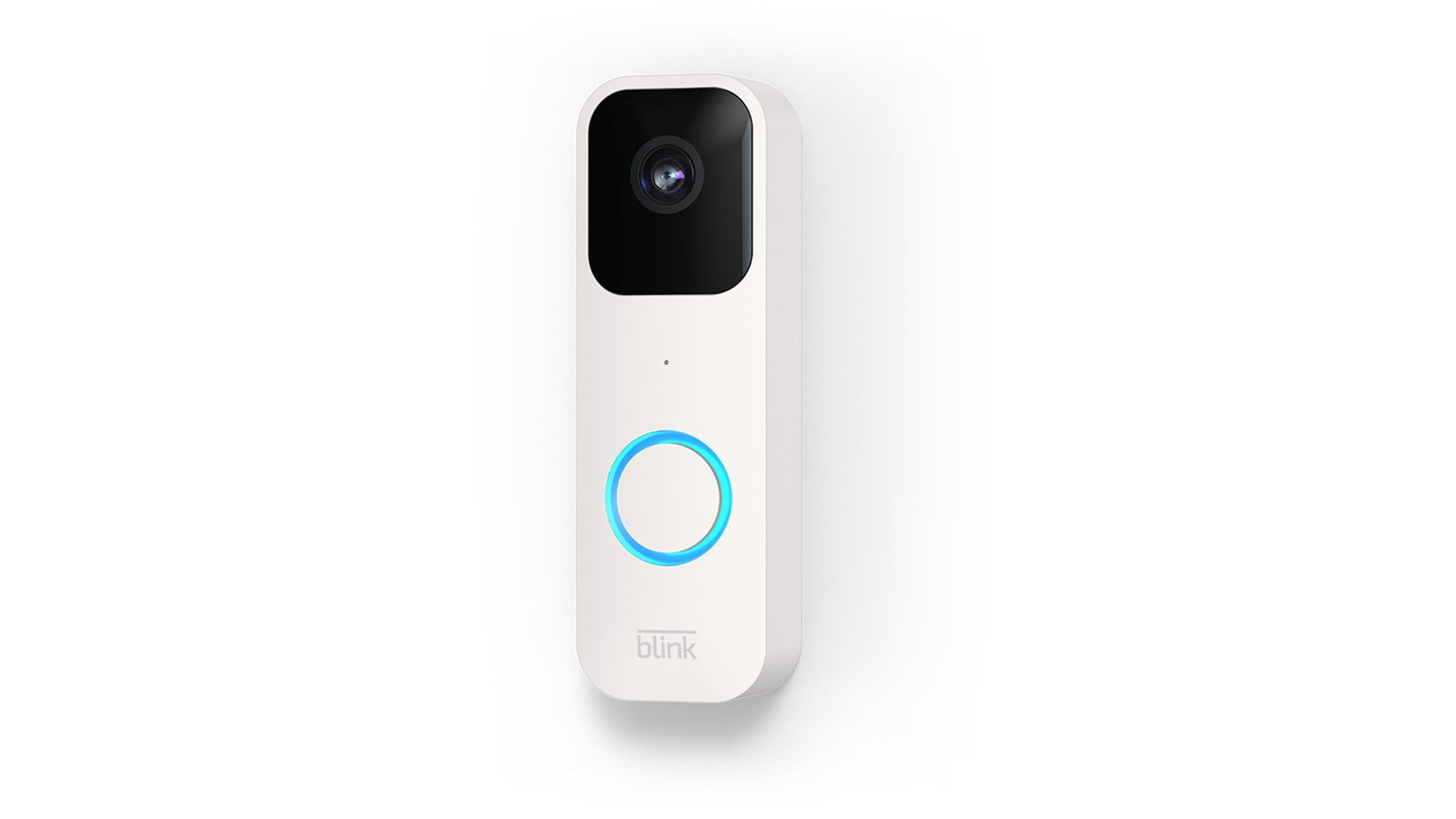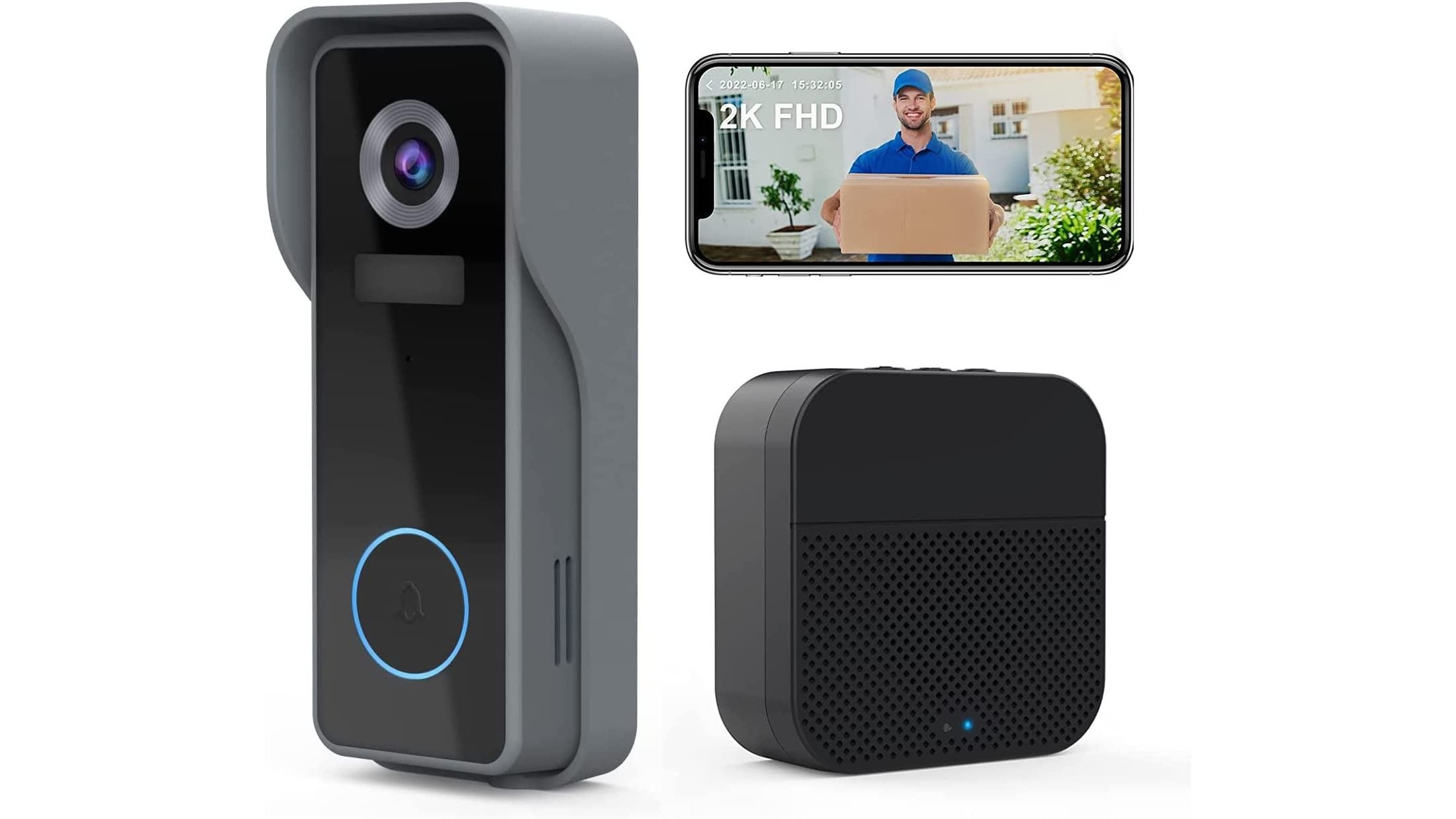 A relatively obscure brand, the Zumimall Video Doorbell can hold the fort on its own. First, it looks much more professional and serious than its brothers, with a protruding shade and no-nonsense design. Secondly, the video feed (2K 3-megapixel with 145-degree FOV) is great, if not the best.
Protected with IP66, this video doorbell can serve in the rain, shine, or snow. With a rechargeable battery, installation is easy, wireless, and fast. The battery is claimed to last up to five months.
With a PIR sensor, this doorbell cam senses only human bodies and alerts you in a second on your phone. The two-way audio is especially good with a noise-canceling mic. Lastly, you can store all-day videos on an SD card or buy a subscription service.
Buy This Product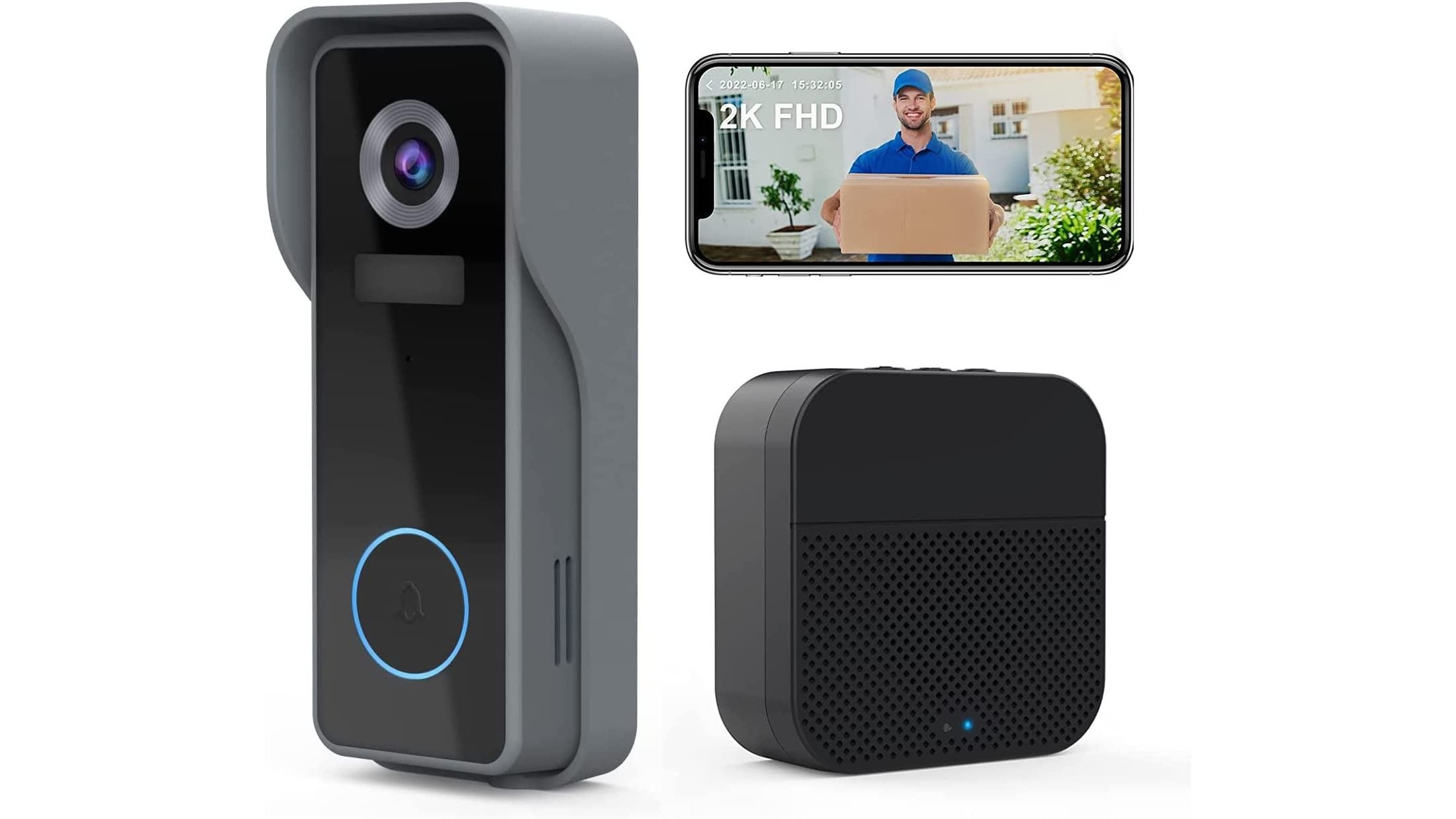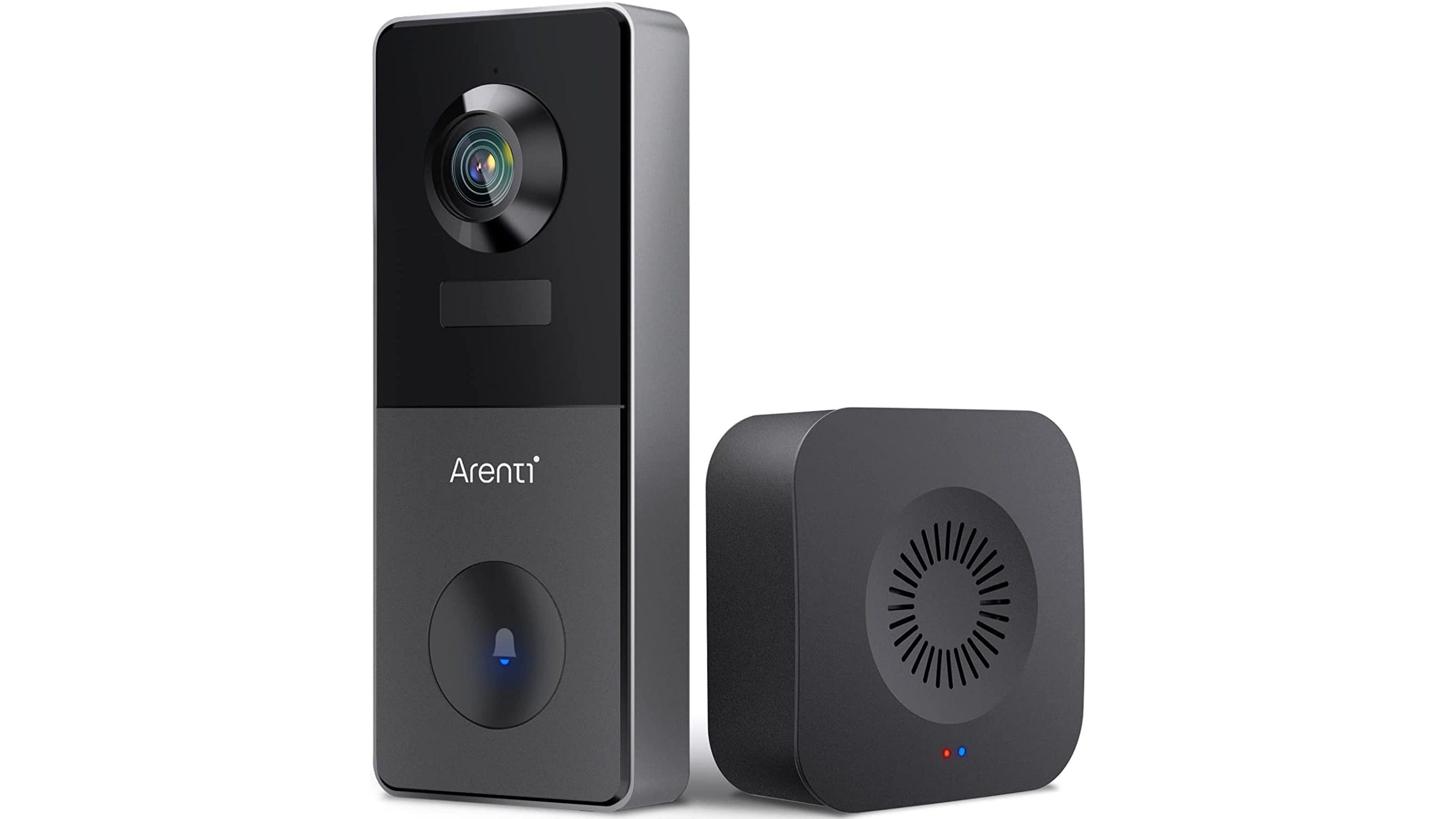 Arenti's VBell1 wireless doorbell camera has a standard 130-degree wide-angle lens and 1080p resolution sensor. It can also see up to 16 feet with infrared. Whatever it sees, it can show you on your phone or record on your SD card. The design is simple yet appealing.
The VBell1 supports two-way live audio from your smart home app or phone and works flawlessly with Google and Amazon's Alexa systems. The wireless device has a massive 6500 mAh battery that lasts for months. With IP65-grade protection, you can use it in snow or storms too. It comes with a chime for your convenience and works with a PIR motion sensor to detect human bodies in front of it.
Buy This Product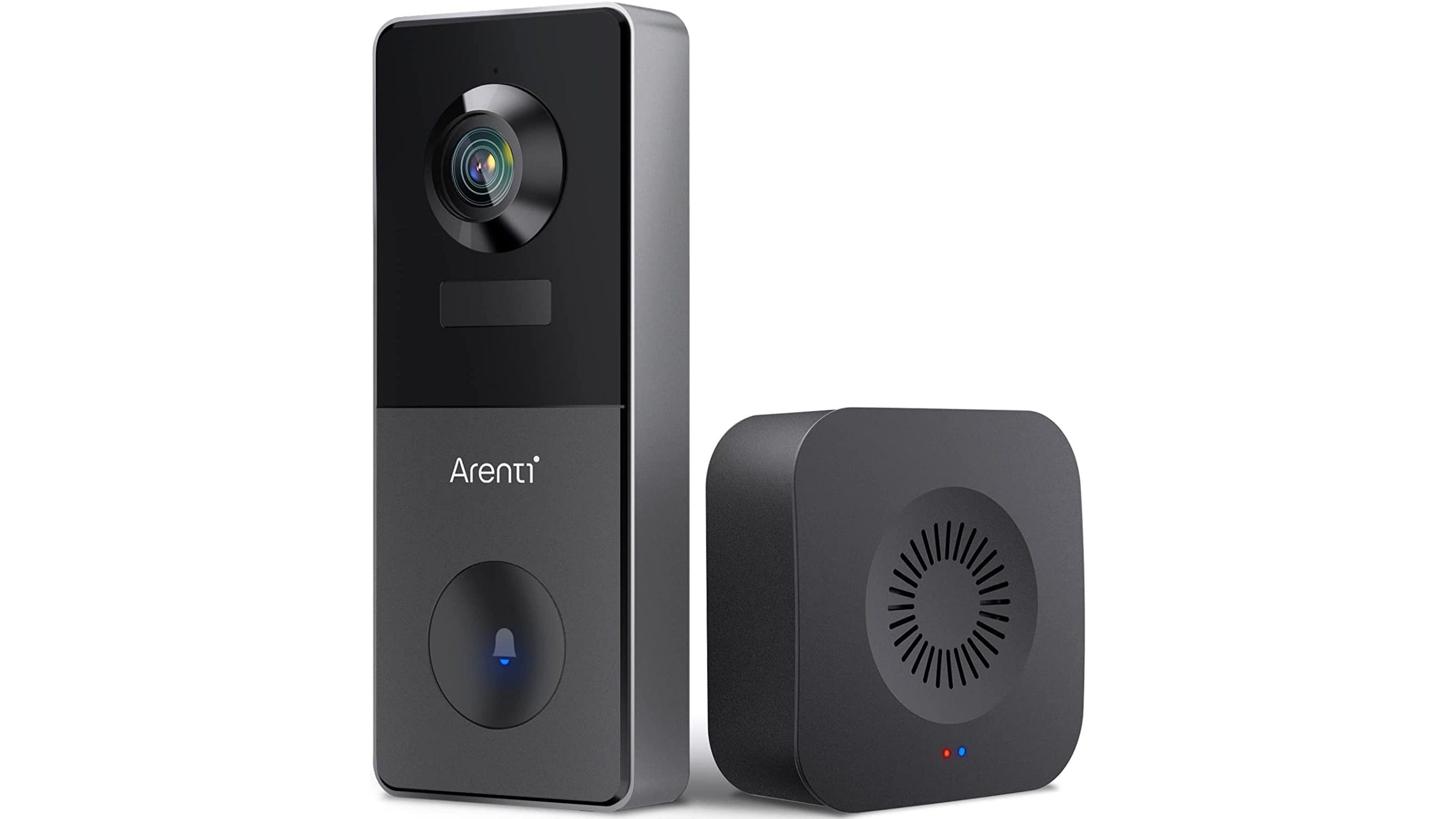 Arenti VBell1 Wireless Doorbell Camera
Here's another door cam with a simplistic design. The Logitech Circle View video doorbell comes from one of the oldest brands. The device has wide-angle full-body HD video, color night vision up to 6 feet, and two-way audio communication. Independent, it's battery-powered with a 4300K night light in front.
This device is meant to replace your existing doorbell; therefore, installation means dealing with electrical lines. It was meant for the Apple HomeKit Secure Video, so you will get smart features like face and package recognition, rich notification, and more. Chime and mounting kits are included to help you place the camera at a convenient angle.
Buy This Product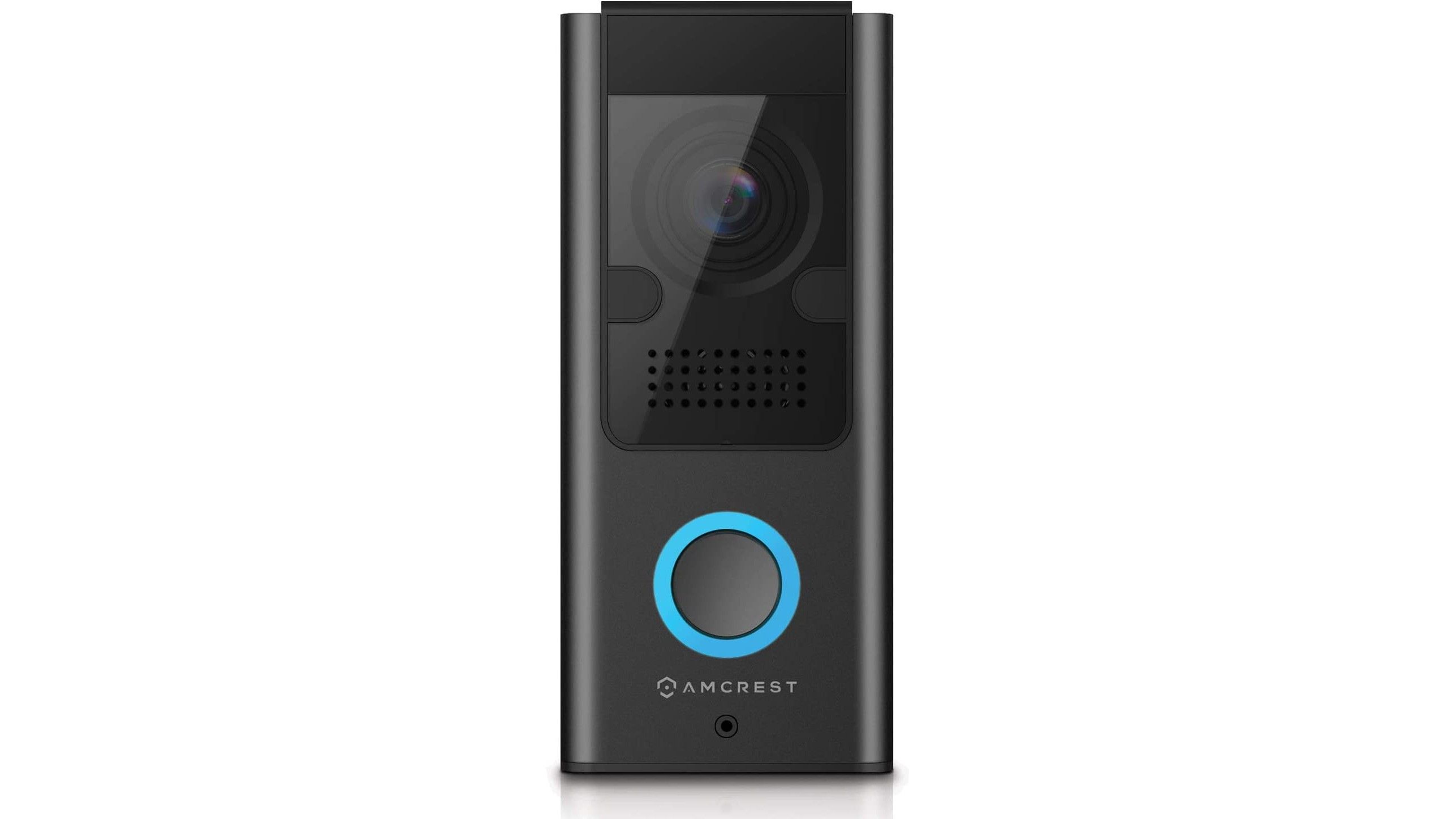 The Amcrest 1080P Video Doorbell Camera Pro is a small beast. It's got a camera with a 1/2.7" 2 megapixel CMOS sensor that doubles as an infrared cam up to 16 feet, the same distance as its motion sensor's field. The device can see 140 degrees at a super-wide angle and works in temperatures ranging from -22 degrees to 122 degrees with IP55 grade protection.
Small and lightweight, the Amcrest video doorbell works with most smart home clouds and also lets you store the video feed into a MicroSD card. It isn't battery-powered but can replace your existing doorbell on a 16-24V AC line. You can buy corner or wedge brackets separately to mount the doorbell.
The Amcrest SmartHome app lets you review recorded footage, manage cloud storage, stream endlessly, and get alerts for events in front of the camera. Users also report that the camera can be integrated into various security surveillance systems.
Buy This Product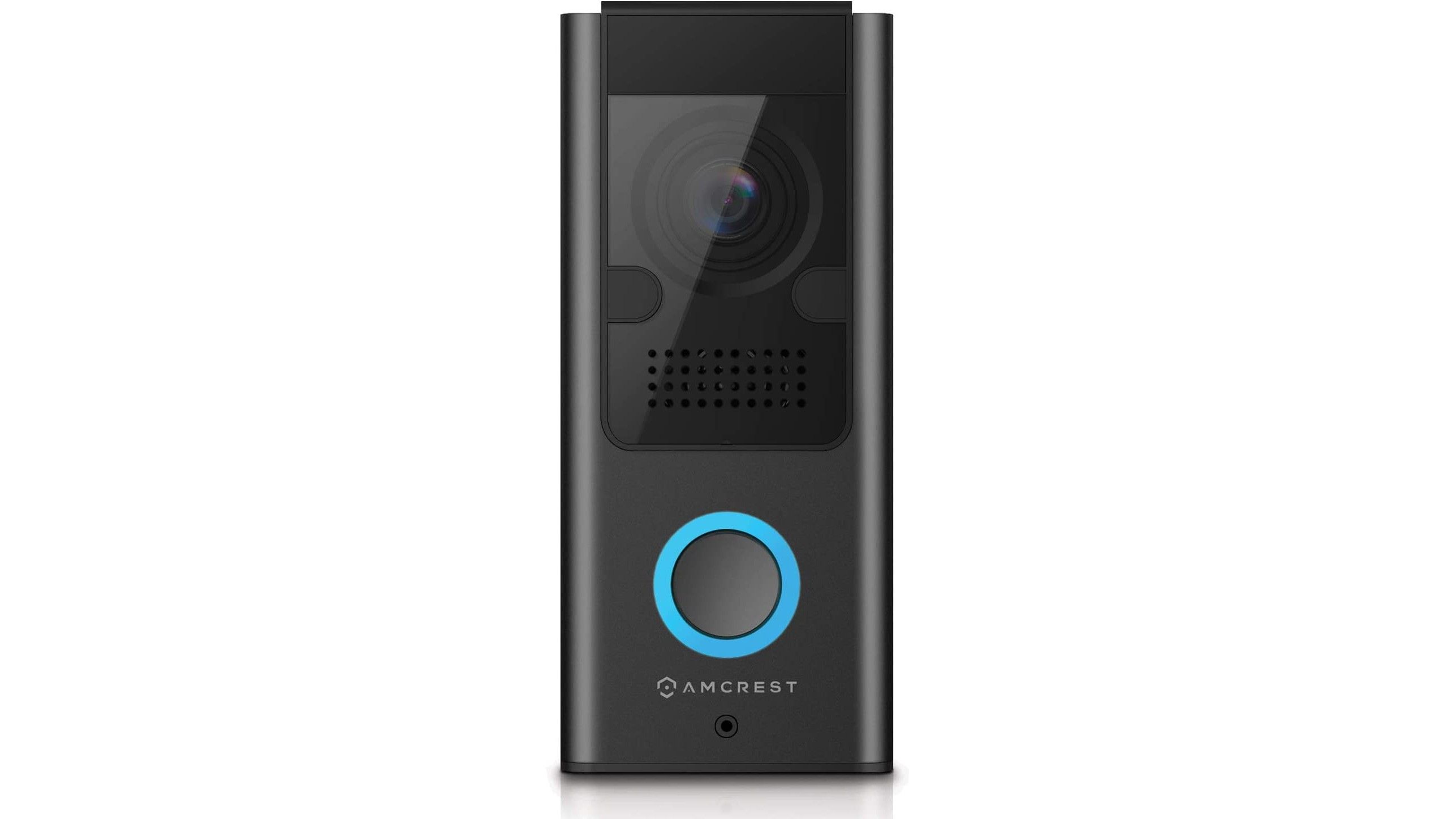 Amcrest 1080P Video Doorbell Camera Pro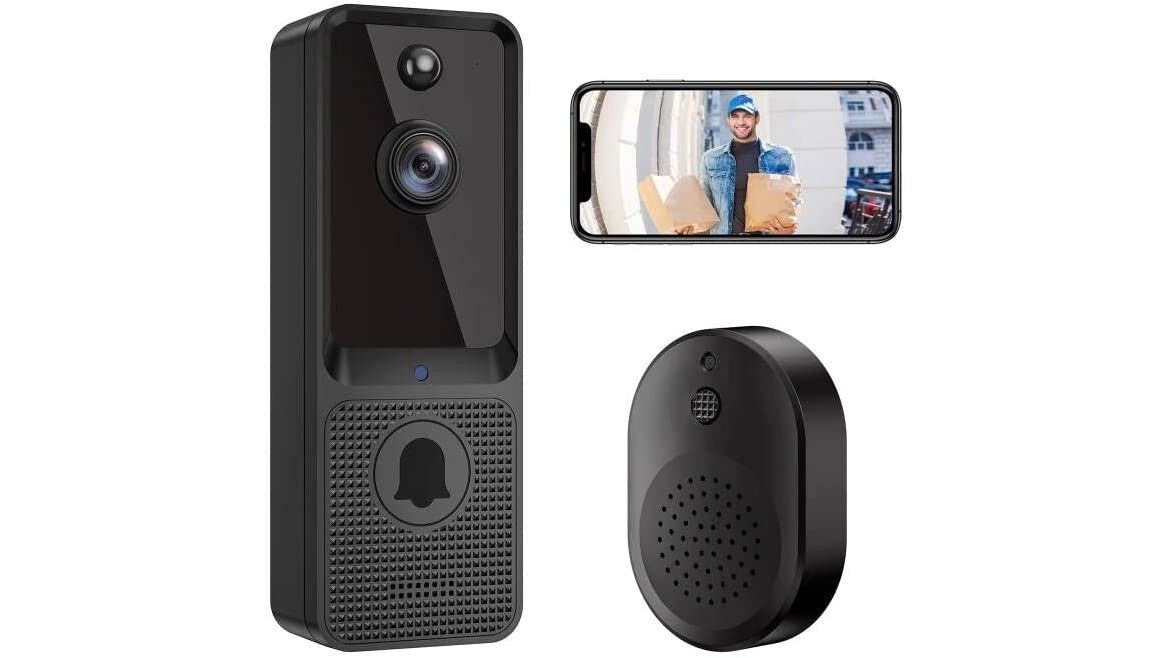 The Eken Smart Wireless Doorbell Camera with Chime can infinitely upgrade your existing doorbell-peephole combination. It provides full HD live views of your front porch or steps, letting you communicate easily with visitors or delivery persons. You can put the chime/speaker anywhere you want within a reasonable range.
The Eken door cam can sense human body motion through a PIR sensor and has okay-ish night vision. It will alert you before visitors even press the bell. The device is entirely wire-free, so you can stick it anywhere with double-sided tape. Just be sure to take it off every two weeks or so for charging, as the battery isn't great.
Eken has a cloud storage subscription plan to store event videos for days. It can sense the difference between humans, animals, and boxes and will alert you on the app accordingly. You can try integrating the cam with your existing smart home system, but that's not guaranteed to work.
Buy This Product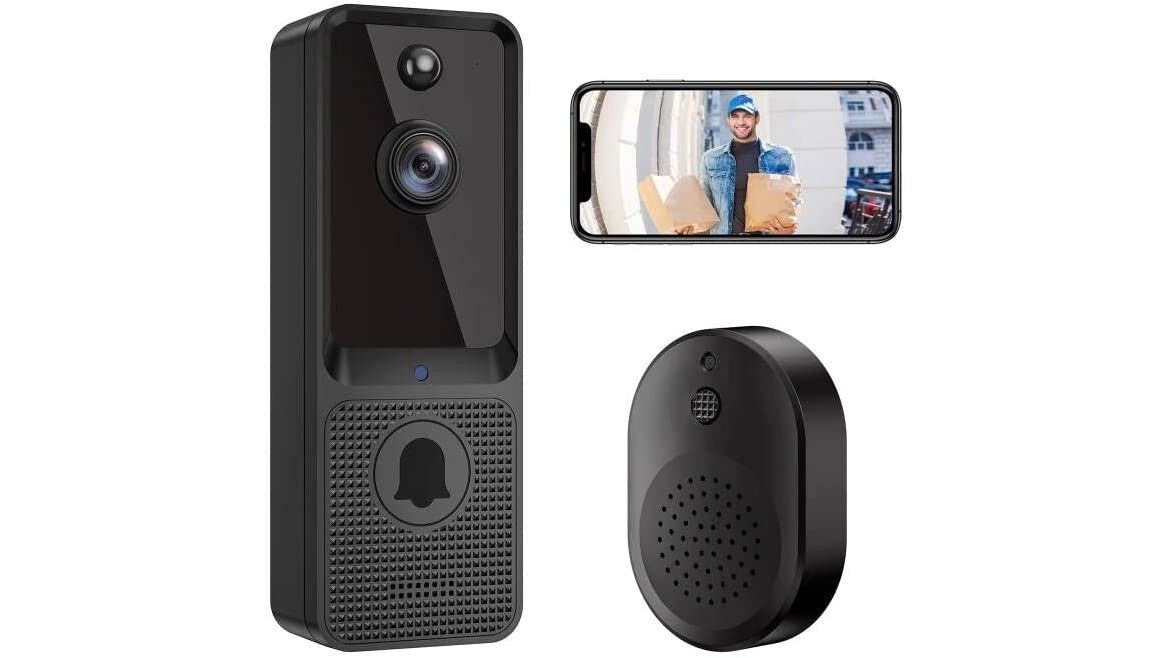 Choosing a Good Smart Video Doorbell
As you're trying to figure out your best Ring alternative doorbell, consider the features you want and what you'll have to pay.
First, the best smart video doorbells must work well with Google Home and Google Assistant, and they should be compatible with your other smart home systems. Add to that whether you can work with wires or need go completely wire-free with a battery-powered model. Then you need to decide which camera features matter most to you. Does the video doorbell have night vision? A motion sensor? Local backup if your network goes down? How about face recognition? And because these are outdoor devices, things like durability, weatherproofing, tamper-proofing, and quality will also matter.
All factors considered, we like the Arlo Essential Wired Video Doorbell the best, if you're not too mad at them for forcing older users to upgrade. You get a 180-degree view with HDR-capable video, night vision, and much more. Not being wireless means extra setup work, but you won't have to worry about batteries running out.
If you're willing to spend a bit more, the newest generation of the wired Nest Doorbell is definitely worth considering. Unlike Amazon, Google has taken steps to allow its newer cameras to work with Alexa via skills, but the battery version of the Nest Doorbell leaves something to be desired.
Looking for a cheaper alternative to a Ring video doorbell? We found that the Kasa KD110 works excellently for beginners. It covers all the standards like HD resolution, IP64 waterproofing, and compatibility with Google Assistant or Alexa.