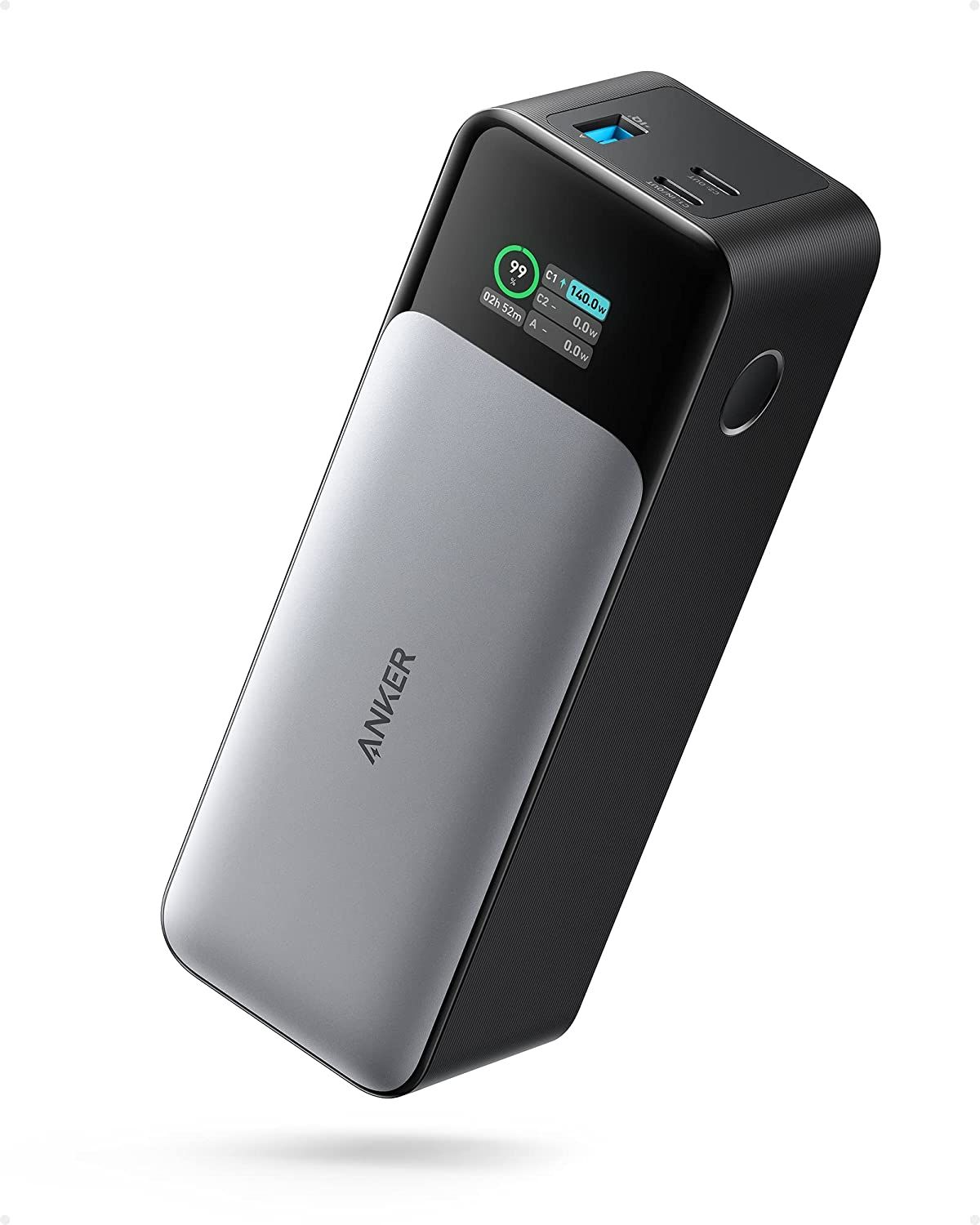 Anker 737 Power Bank
$120 $160 Save $40
The 737 Power Bank from Anker is a portable charger that has two USB-C ports, a USB-A port, and a digital display. With its 24,000mAh capacity and 140W output, it's capable of fast-charging up to three devices at once. It's typically on the expensive side, but today's $40 one-click coupon brings it awfully close to must-buy territory.
It seems like everyone has a power bank these days, but not everybody has one like this. The Anker 737 is nothing like your typical, candy bar-shaped battery that was built to charge one or two devices at regular speeds. It's about the size of an energy drink can, with 140W of power, and it features two USB-C ports, one USB-A port, and a color digital display for viewing charging data. It can charge up to three devices simultaneously, including two laptops at once, and right now, an instant coupon at Amazon brings the price down to just $120.
Why you should buy the Anker 737 Power Bank
There is a lot to love about the Anker 737, but we'll start with the impressive charging specs. With 24,000mAh capacity, it's capable of charging a Galaxy S23 four times, an iPhone 14 nearly five times, or a MacBook Air once. It also has 140W of max output, which can be used by a single USB-C port to charge a larger device, like a laptop, or divvied up between the three ports: 60W for each USB-C, and 18W for the type-A.
We also really like the smart digital display located on the outside of the 737. While most battery packs just have a few tiny green lights to indicate how much charge is left, Anker's Power Bank has a full-blown, color LED display that offers a wealth of information, including charging input and output, battery health, and device temperature. Speaking of temperature, the 737 features Anker's ActiveShield technology, which monitors the temperature millions of times per day to protect against overheating and overcharging.
There's really not much else to say here. Anker is one of the biggest names in the portable battery space, and the 737 Power Bank has great reviews, plus it's backed by an impressive two-year warranty. You really can't go wrong here — especially with today's $40 discount. Just make sure you clip the on-page coupon before adding it to your cart.