Plus, new Matter-compatible gear, but no updates for old bulbs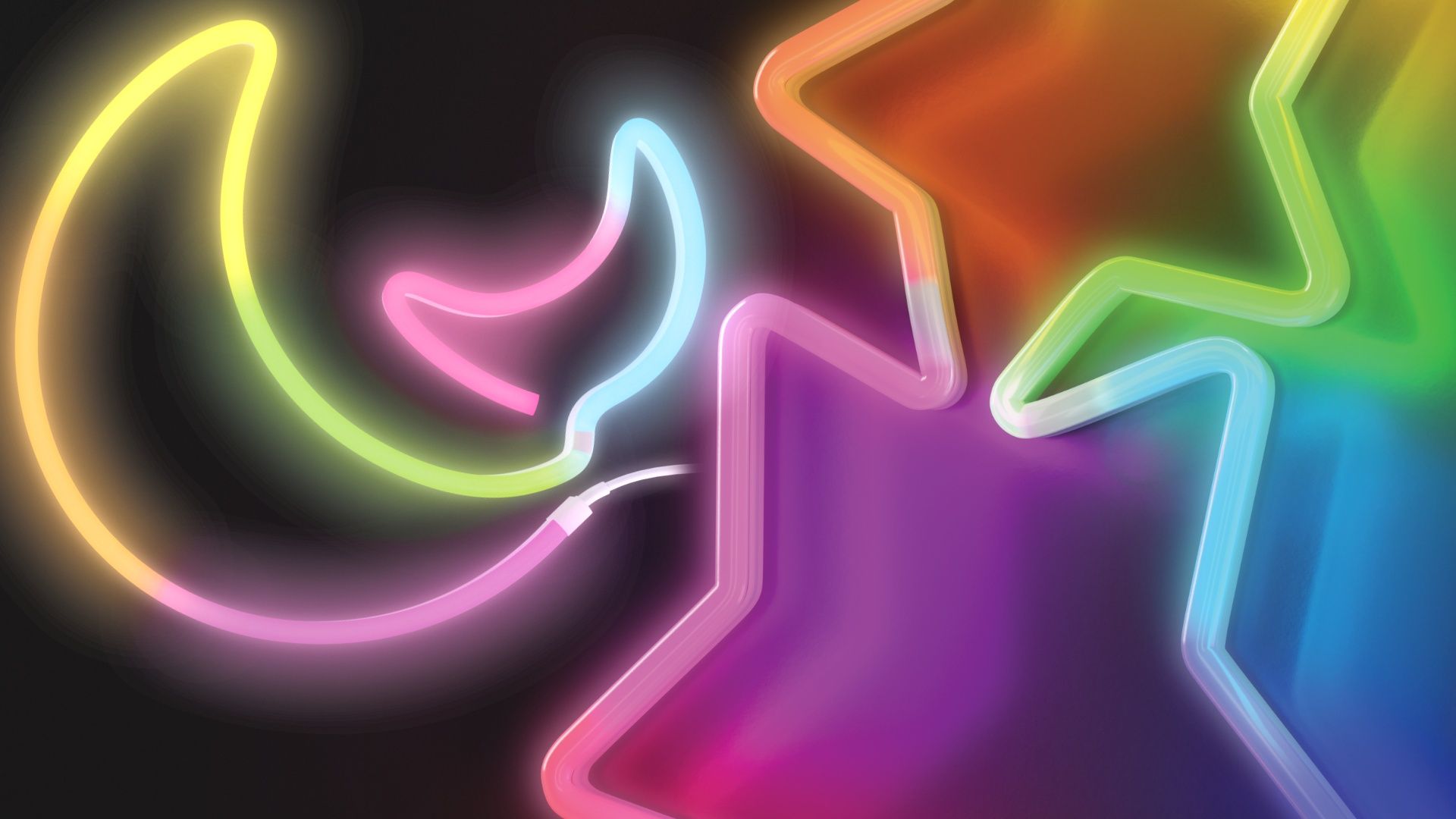 Source: Cync
Last year, Cync made a splash by expanding its smart home portfolio beyond only lights to include a camera, a thermostat, and a solar panel. Well, it's another year, we're talking CES 2023, and the Savant-owned GE Lighting brand is all about lights again — including a treat for those who've wanted a neon sign in their room — and simultaneous cheers and jeers for the Matter interconnectivity standard.
The company's got plenty to tease beyond the immediate horizon including new 4″ and 6″ Reveal HD+ color LED wafer downlights that can put out up to 1,000 lumens will be easy to install with included connectors, clamps, and trims coming in Q3.
The bigger and quicker payload comes out of Cync's expansive Dynamic Effects line with four new products: an A19 color LED bulb, user-shapeable "neon ropes" (seen at top and, no, it doesn't come out of the box like that) in 10- and 16-foot lengths, indoor wall-mounted tile lights (not pictured), and LED light strips for the indoors (16-footers plus extensions of unspecified length) and the outdoors (16- and 32-footers plus 8-foot extensions).
All of the above products don't need to work through a hub and can be set up and interfaced with via the Cync app. We also expect Matter support to come along as they launch. Updated versions of the Reveal A19 LED bulb and the Cync Smart Plug are due out soon and will replace existing stock at retailers — the company isn't currently planning on updating its existing products, unfortunately.
The lightstrips are available today from Best Buy and Lowe's starting at $90. The other products will roll out starting in March with a general price range of $20 to $200 — details given to us under embargo are unfortunately scarce.
For those of you who have Cync products and own a Schlage Encode or Encode Plus Wi-Fi-enabled deadbolt, you'll be able to take advantage of an integration that will let you tie certain commands and routines of Cync products with the lock state of your deadbolt. This should come with an update to the Cync app, but more information will be provided on this "later this year."