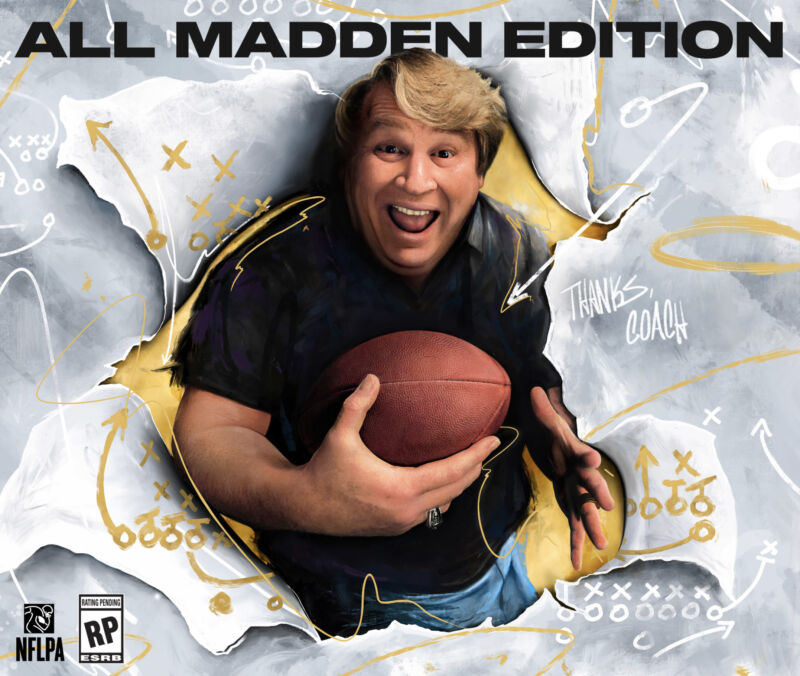 EA says that a temporary "data storage issue" led to the corruption of many Madden NFL 23 players' Connected Franchise Mode (CFM) save files last week. What's worse, the company now estimates it can recover fewer than half of those corrupted files from a backup.
The issue started last Monday, December 26, when EA tweeted that it was "aware of players experiencing connection issues when trying to connect to CFM." That problem lasted until Wednesday, December 28, when EA announced that subsequent server maintenance meant that "users should now be able to play CFM without issue."
But users who attempted to log in to play online franchise games during a 22-hour period ranging from Wednesday afternoon to Thursday morning saw their franchise save data corrupted by the aforementioned "data storage issue," as EA confirmed over the weekend. And while EA says some of those corrupted save files can be recovered from a backup, it adds that the development team is "currently projecting around 40% of leagues to be recovered."
Players that didn't log in during the outage period last week should be unaffected, EA says, adding that CFM is now "up and running" and is "safe to log in and play." But the company offered a similar message on Wednesday afternoon, just before the period that led players who logged in to lose their save files in the first place.
Since its introduction in 2013's Madden NFL 25, Connected Franchise Mode has let users control a single player, coach, or owner across online leagues with friends or strangers who are doing the same, and even change who they control mid-season. The mode has been a popular option for the decade since, with one Deadspin writer going so far as to say: "If I can't play connected franchise mode, I'm not playing their terrible game."
Madden NFL 23 players were already facing several prominent Franchise Mode bugs before this high-profile save corruption snafu. One, which threw online players back to the NFL draft after a few seasons, could be fixed in some circumstances. Another, which caused offline franchise mode saves to be corrupted after several seasons, contributed to fan site Operation Sports outright saying in a November article that "Madden 23 Franchise Mode is Actually Broken."
To those who have had their online Madden franchises wiped out by this issue, take solace that it could have been worse. In 2004, a PlayStation 2 Holiday Demo Disc for Viewtiful Joe 2 ended up erasing every save game on any memory card inserted in the system.