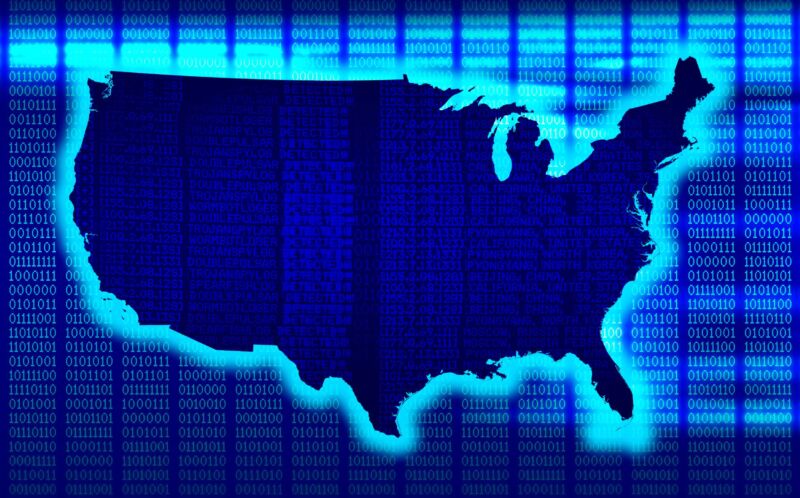 Nevada's US senators say the Federal Communications Commission's new, more detailed broadband maps have tens of thousands of mistakes in their state alone.
"Nevada's Office of Science, Innovation, & Technology (OSIT) has found over 20,000 purported broadband-serviceable locations on the map that they believe overstate coverage. They also have found incorrect information on the quality of service available to some locations and in some cases, missing serviceable locations," Sens. Jacky Rosen (D-Nev.) and Catherine Cortez Masto (D-Nev.) wrote in a letter to the FCC last week.
The FCC's new broadband-availability information shows which addresses have service based on data submitted by Internet service providers, so mistakes would indicate that broadband companies are claiming to serve more homes and businesses than they actually do. The senators' reference to "missing serviceable locations" also suggests the FCC failed to include every home or business location in its list of addresses.
The new address-level data replaces the FCC's previous maps that were based on the Form 477 data-collection program in which ISPs reported whether they were able to offer service in each census block. The old program essentially let ISPs count an entire census block as served, even if they could serve just one home in the area.
With the new program, the FCC says fixed broadband providers are required to report "where they have actually built out their broadband network infrastructure and to which they either currently provide service or could perform a standard broadband installation." A "standard installation" means that service can be deployed within 10 business days "with no charges or delays attributable to the extension of the network of the provider."
Vermont also called map inaccurate
Nevada government officials aren't alone in saying the new, more detailed map has lots of mistakes. The Vermont Community Broadband Board (VCBB) last month urged residents "to check their addresses on the FCC National Broadband Map and file a challenge if the information is incorrect."
"The FCC map poses a challenge to Vermont's broadband build-out," VCBB Executive Director Christine Hallquist said in a press release. "The map is missing or incorrectly lists the location of over 60,000 broadband-serviceable locations. The map also lists service availability levels far beyond what the state has found through its mapping and what we are hearing about from residents."
The VCBB said "correcting addresses that are incorrectly listed as served at speeds of 25/3Mbps or greater by a wired or licensed wireless provider could mean millions of additional federal dollars to build out 100/100Mbps fiber broadband across the state."
It's not surprising that the map has mistakes. The FCC released the first version of the upgraded National Broadband Map in November and invited people to review the map and submit challenges to correct errors. You can search for broadband availability at specific addresses here and use that page to submit challenges.
The FCC voted in August 2019 to require ISPs to submit accurate data about where they offer service. Congress followed up by imposing a law with similar requirements and provided $98 million for the mapping overhaul in December 2020. The first collection of address-availability data from ISPs under the new program finished in early September.
Senators want more time for challenges
The new maps will be used by the National Telecommunications and Information Administration (NTIA) to distribute $42.45 billion in grants from the Broadband Equity, Access, and Deployment (BEAD) program created by Congress in the Infrastructure Investment and Jobs Act. While the FCC will review possible mistakes and make corrections on a rolling basis, the NTIA urged people to submit challenges by January 13, 2023, and said it intends to announce grant allocations by June 30, 2023, "using the most up-to-date version of the FCC maps as a guide."
But Nevada's US senators said the number of mistakes makes it clear that the US government should give states more time to challenge the data. Rosen and Cortez Masto urged the FCC to "work with NTIA to extend the availability and location challenge process by an additional 60 days to give our state broadband office and others the time needed to verify and submit accurate data."
The senators urged the FCC to "consider allowing our broadband office to review technical documentation that broadband providers submitted to the FCC to verify whether an area is served or unserved." That data would help Nevada officials "verify whether providers are actually serving our communities with the services they say they are offering," they wrote.
The senators also wrote that Nevada's "State Broadband Office has concerns with the current challenge process, through which states can challenge the draft maps, as it is based on assumptions that put the onus on consumers to proactively engage with providers."