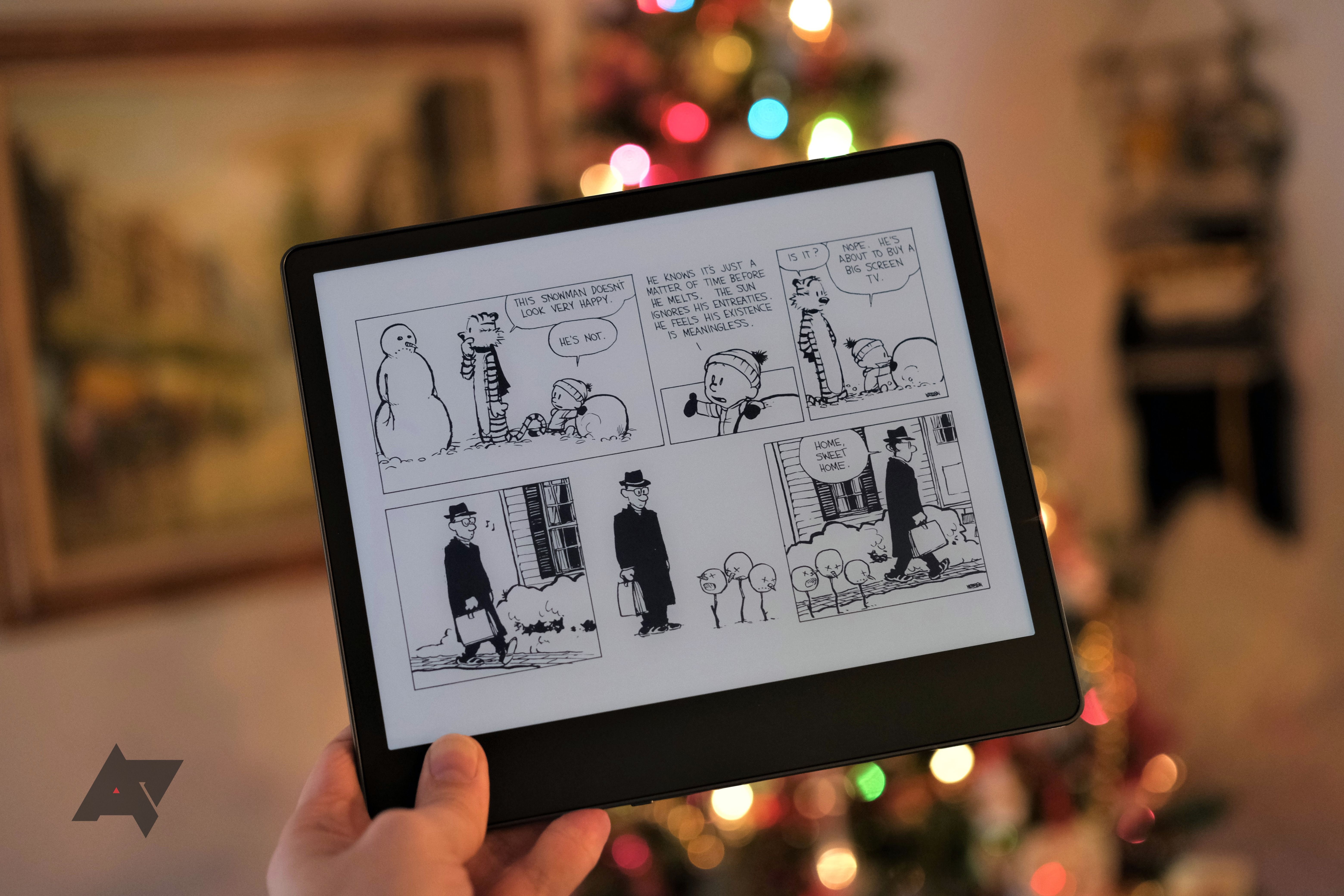 Amazon's stylus-equipped Kindle drops below $300
Amazon Kindle Scribe
The brand-new Kindle Scribe was released a little over a month ago, but it's already available with a pretty decent discount, with the base option going for $295. That's $45 less than what it normally costs, which is more than enough for a bunch of new e-books.
If you're always reading, the Kindle Scribe can be a great solution to making your bag much lighter. Not only will you get to read your favorite books or mangas and comic books, but it's also a great tool to take notes while on the go. This makes the $295 Kindle Scribe an excellent tool for taking notes on PDFs for work, too.
The $295 Kindle Scribe pack features the basic pen and 16GB of storage space. If you want more storage space, you'll automatically get the Premium Pen and pay more.
Why you'll want the Kindle Scribe
The Kindle Scribe was released at the end of November 2022, and we already spent a lot of time with it, finding it to be a great e-reader for books, manga, and more. It's a large-screen Kindle, which can be great for those who feel the regular Kindle model is far too small. The 2022 Kindle model, in particular, is smaller than we've seen in previous Paperwhite models, making for an even more significant size gap.
Kindle Scribe has a 10.2″ screen with a resolution of 2480 x 1860p and comes with three storage options: 16GB, 32GB, and 64GB. The 3000mAh battery will keep the device going for weeks on end, which is fabulous. While the Scribe is great as an e-reader, we found that note-taking can be a bit sluggish. This, of course, is likely to improve with future software updates.
Until then, grab the discounted Kindle Scribe version you want, paying between $295 and $360 for it and saving up to $60, depending on what model you're getting.