Google's Workspace utilities like Gmail offer top-tier productivity shortcuts we've come to rely on, like auto-adding signatures under emails and customizable swipe actions. Google recently realized these swipe actions could also save you some time sorting trash in your Messages inbox. The feature is now gaining additional customizable actions that can be defined for swipe gestures.
Back in 2018, Gmail added support for swipe gestures. Today, the implementation allows defining one action for right swipe, and another for left swipe, although both actions will archive the email by default. These swipe actions permeated to Messages as a beta test in July last year, albeit with support for just three rudimentary options — archiving texts, deleting them, and turning the swipe feature off entirely.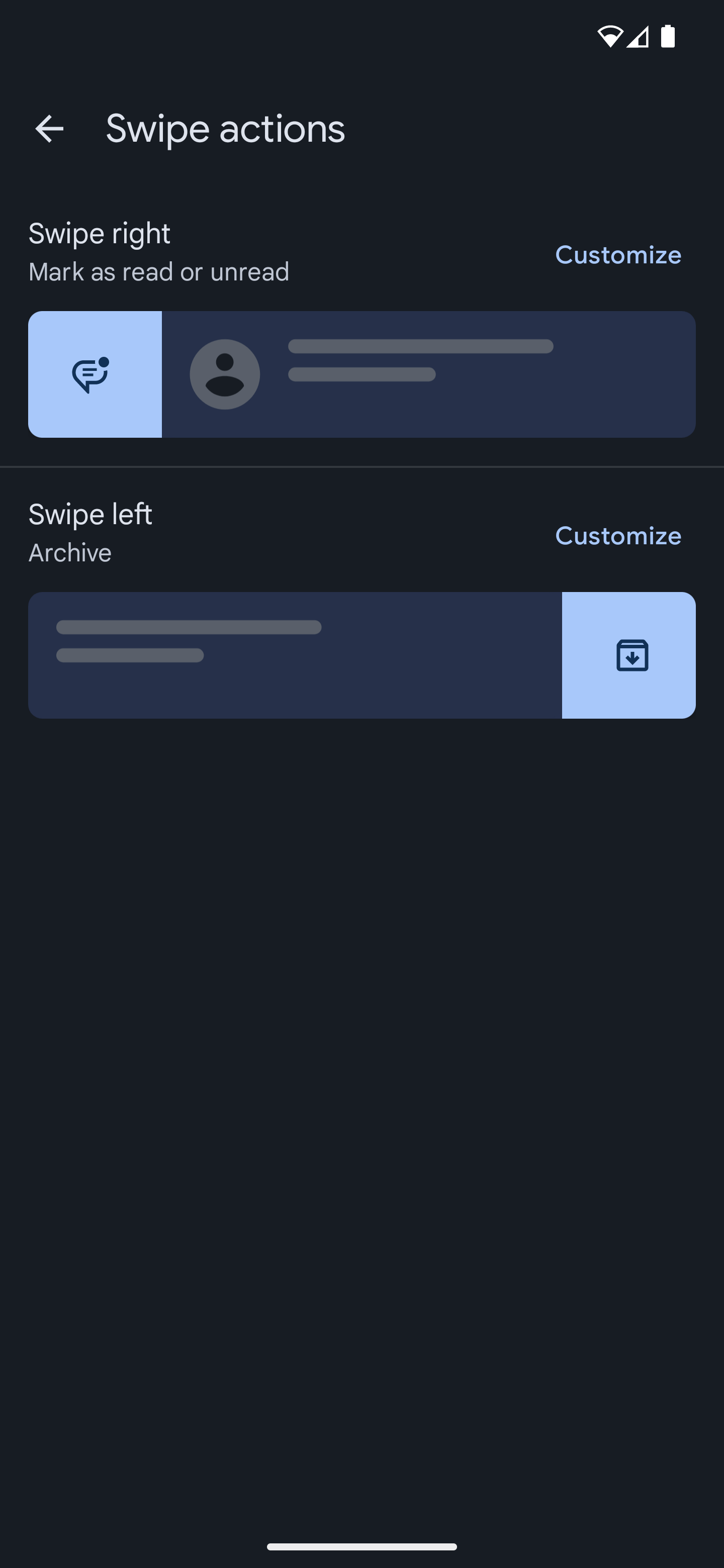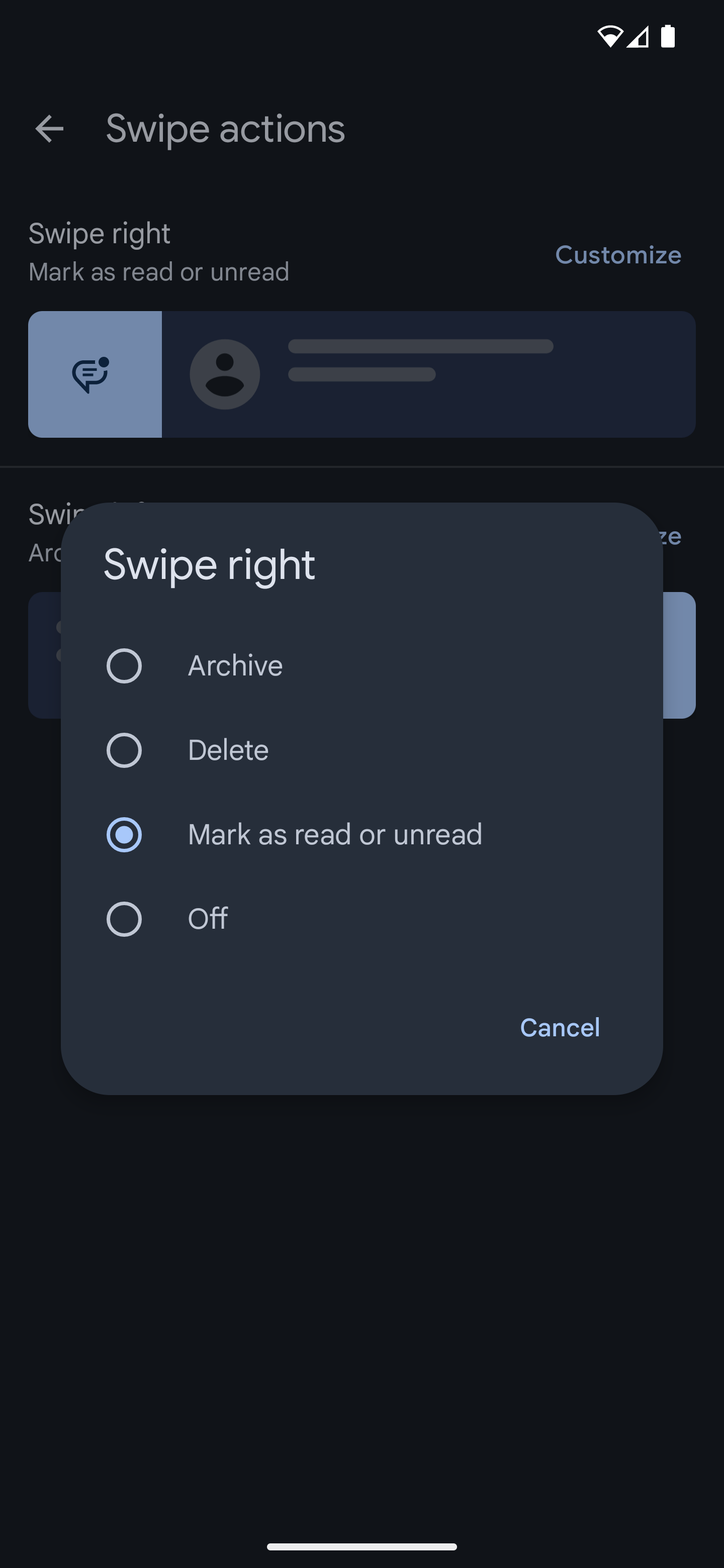 Now, Google appears to be testing new swipe actions, so you can mark the texts as read or unread with a single swipe. The new options are visible in Messages settings under Swipe actions on version 20230512_01_RC00 beta of the app. However, it reportedly isn't visible to people running the latest beta (v20230515). We tested the newer version and saw the same thing, and when we returned to the compatible beta build, the setting was gone, suggesting the change may be a server-side switch on Google's end.
If this new swipe gesture sees a wider rollout, it would be a significant feature for many people, particularly those of us who tend to read messages, get distracted, and forget to reply since the chat thread isn't highlighted as unread anymore. At the very least, it would make the swipe actions in Messages comparable to the ones in the Gmail app, helping the user experience stay consistent across Google apps.
More personalization is never a bad thing, so hopefully the feature starts showing up for more beta testers in the near future.
Thanks: Nick