Source: Google

The A-team choice

The Pixel 7a brings many of the flagship Pixel 7's features to what should be a more budget-friendly device, including camera features like Unblur, Magic Eraser, and other Tensor 2-powered options.

Pros

Great camera features powered by Google Tensor 2
Wireless charging
90hz display

Cons

Water resistance is lower than mainline Pixel 7
Price could be lower

Source: Google

Pixel 4a

Old-school cool

The Google Pixel 4a, one of the last Nexus-like devices Google ever made, offered a fantastic camera, great performance, and a solid package for a budget-friendly price. It's harder to get your hands on one now, though, and it's hard to recommend it over newer devices with more features and performance.

Pros

Great camera in a budget-friendly package
Solid performance for price
Support for up to Android 13

Cons

No 5G
No official support for Android 14
The Google Pixel 4a was one of the last devices to sport Google's old style of making phones, with the device looking more akin to its older Nexus devices. On top of that, it offered some of the best camera features of any Pixel to date, making it a difficult phone to let go of. Now that Google has announced the Pixel 7a, it may be time to finally trade in that old, iconic Google look for a more refined experience. But new doesn't always mean better, so how do these two devices stack up? Let's take a look.
Price, availability, and specs
When it launched, the Pixel 4a was one of the best Android phones that Google had ever released, and it did a lot to further the company's smartphone camera efforts; plus, it was really easy to get your hands on. With three years of service behind it, the Pixel 4a has become much more difficult to get your hands on. The device can still be found on several merchant websites like Amazon, but it still sports a price tag of $399, making it the same price as newer hardware from several other competitors.
That price tag becomes even harder to swallow when you compare it to the $499 starting price of the Pixel 7a, Google's newest budget-friendly device. Now, the cost of the Pixel 7a isn't as low as many would have liked to see it, especially with the Pixel 7 normally starting at just $599. Still, the Pixel 7a is a solid deal, especially when you consider that it will be guaranteed to receive new updates over the next couple of years.
As for specs, it's hard for the Pixel 4a to keep up with the updated hardware found in the Pixel 7a. While the camera in the Pixel 4a still delivers great photographs, it doesn't take full advantage of all the extra features that Google Tensor makes possible.
| | Google Pixel 7a | Pixel 4a |
| --- | --- | --- |
| SoC | Google Tensor G2 | Qualcomm Snapdragon 730G SM7150-AA (8 nm) |
| Display | 6.1″ FHD, OLED, 60Hz/90Hz refresh rate, HDR support | 5.8″, 2340 x 1080 OLED, 60Hz |
| RAM | 8GB LPDDR5 | 6GB LPDDR4 |
| Storage | 128GB | 128GB (UFS 2.1) |
| Battery | 4,385mAh | 3,140 mAh |
| Ports | USB-C | USB-C, 3.5mm headphone jack |
| Operating System | Android 13 | Android (12, 11, 10) |
| Front camera | 13MP, 4K30, f/2.2 aperture, 95° FOV, face unlock | 8 MP |
| Rear cameras | Main: 64MP, 4K60, f/1.89 aperturn, 82° FOV; UW: 13MP, 4K30, f/2.2 aperture, 120° FOV | 12.2 MP (OIS, PDAF), 4K30, f/1.7 aperture |
| Connectivity | 5G sub6 / mmWave, Wi-Fi 6E, Bluetooth 5.3 | LTE, Bluetooth 5.1, Wi-fi |
| Dimensions | 152.4 x 72.9 x 9mm | 5.67 x 2.73 x 0.32 inches (144 x 69.4 x 8.2 mm) 6.00 x 2.87 x 0.35 inches (152.4 x 72.9 x 9 mm) |
| Weight | 193g | 5.04 oz (143.0 g) |
| Charging | 18W fast, 5W wireless | Wired: 18.0W |
| Price | $499 / $549 (mmW) | $399 |
Design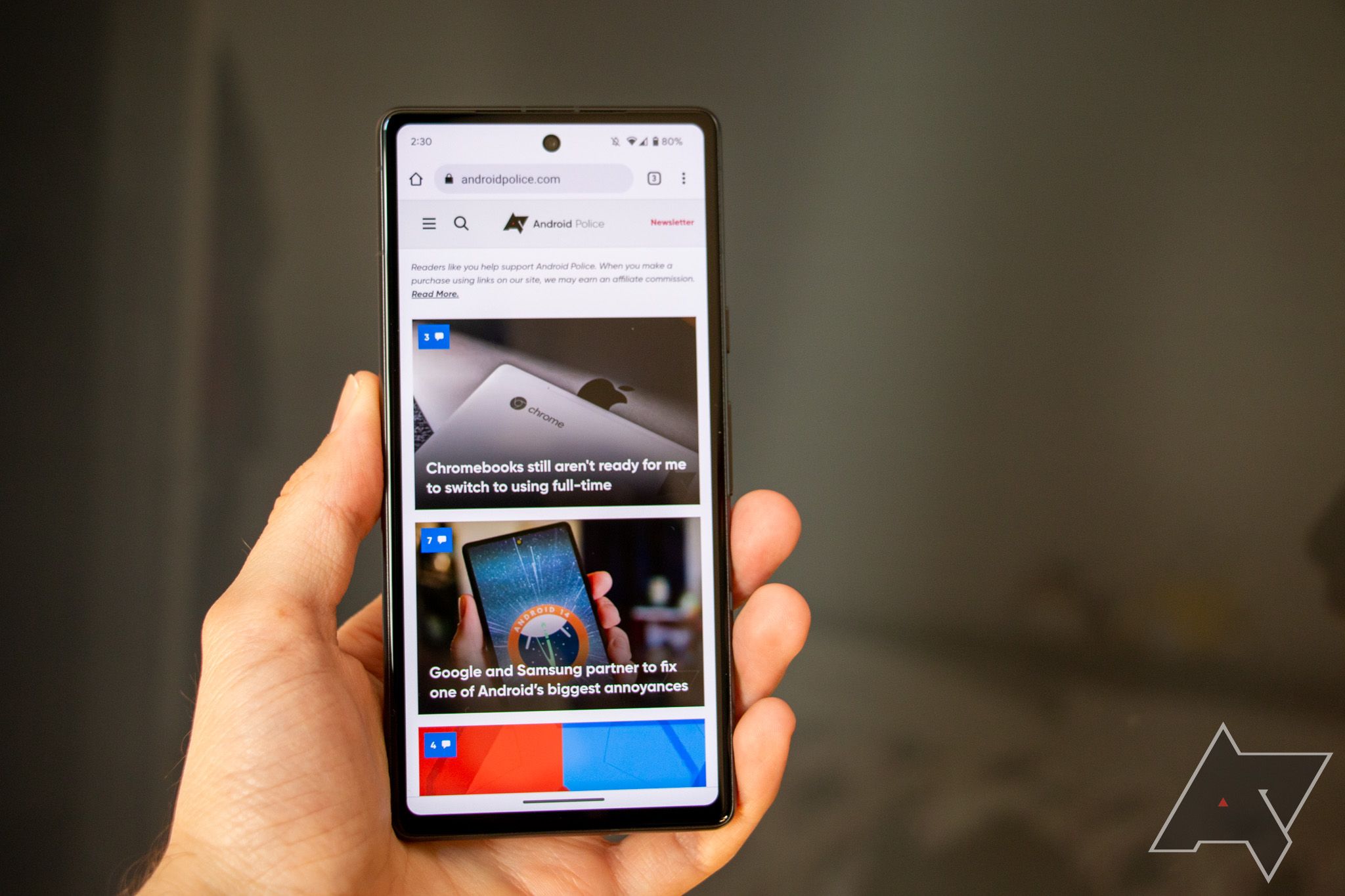 The designs of the Pixel 4a and Pixel 7a couldn't be any more different. The Pixel 4a is more akin to Google's old-school Nexus devices, which were originally known for their stylish yet basic looks. On the other hand, the Pixel 7a continues Google's new design style of going for clean aesthetics that make it a standout device, no matter whose hand it is in.
Of course, other major differences in the design include the lack of a 3.5mm headphone jack on the Pixel 7a. The Pixel 4a still offers a headphone jack, which some users may not want to part with just yet. Aside from that, their designs are somewhat similar, at least as far as the material goes. The Pixel 7a is made up of a 3D thermoformed composite with a tactile alloy frame, while the Pixel 4a is housed in a plastic material, which means both devices require a case to properly protect them from drops and scratches.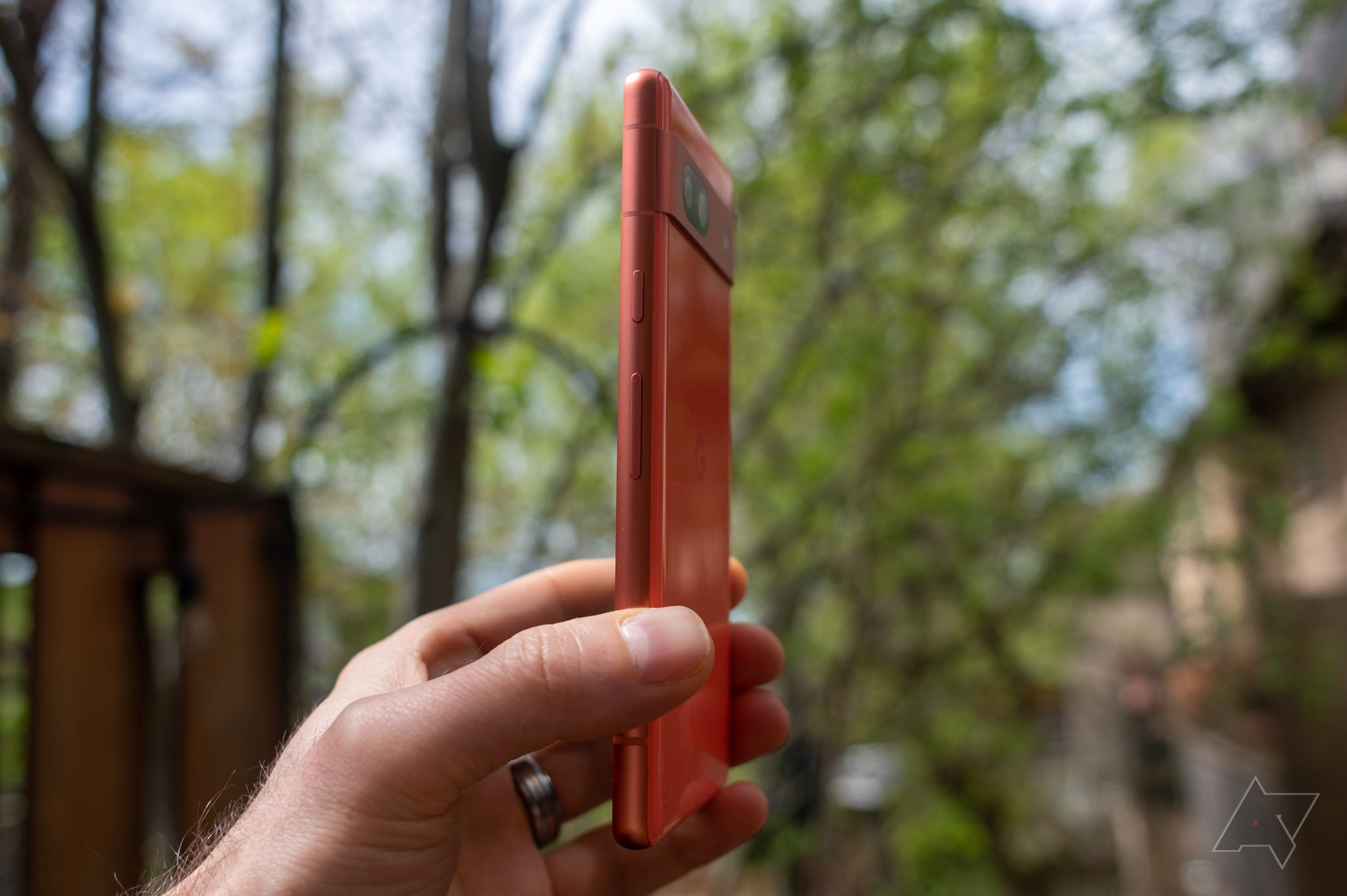 The Pixel 4a is also slightly smaller at just 5.8 inches compared to the Pixel 7a's 6.1 inches. Unfortunately, neither device comes equipped with expandable memory, so you'll be stuck with whatever internal storage you have in the phone by default.
Their styles are very different, though some similarities exist. If you want to stick with a more basic design, and take advantage of the headphone jack included in the Pixel 4a, then upgrading isn't the most viable option, at least when choosing between these two devices. However, the cleaner look and feel of the Pixel 7a, along with the addition of face unlock and the improved body, make it a more refined device for those who want to stand out a bit more.
Display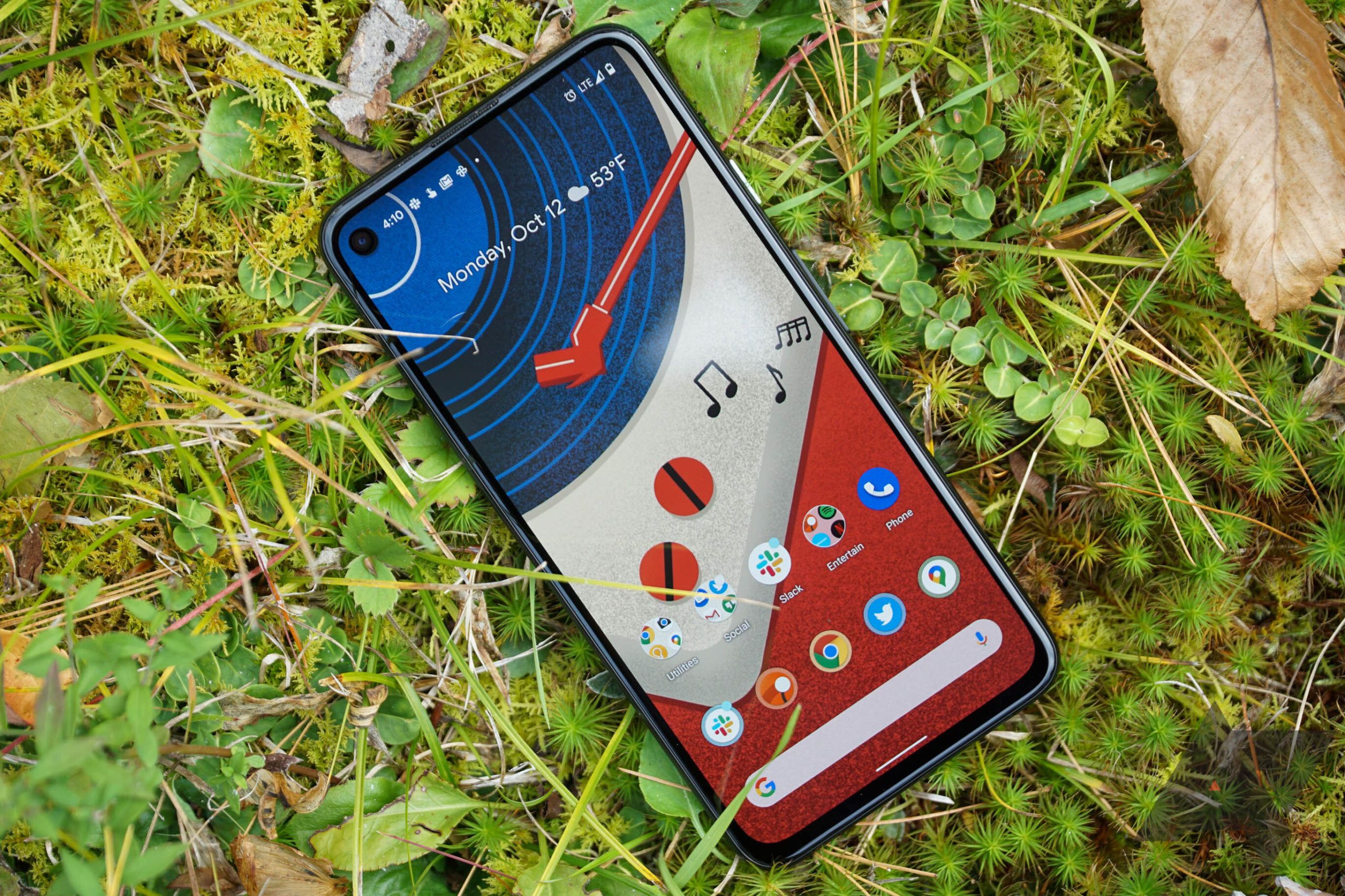 Despite three years of upgrades between them, the Pixel 4a and Pixel 7a offer similar displays. Both panels are OLED and offer similar resolutions. The Pixel 4a sports a 2340 × 1080 pixel display that runs at 60hz. The Pixel 7a shows a 2400 × 1080 display, making it slightly bigger. It also runs at 90hz, so the refresh rate will be smoother on the Pixel 7a.
Both devices feature Corning Gorilla Glass 3 panels, offering similar protection against fingerprints, scratches, and other wear and tear. Both also take advantage of HDR support, allowing for vibrant and beautiful visuals when watching videos and looking at photos.
The display isn't where either of these devices outshines the other. No matter which phone you decide to stick with, you'll have a similar experience — though it is difficult to write off the higher refresh rate of the Pixel 7a, which is very useful when playing mobile games or enjoying certain applications.
Software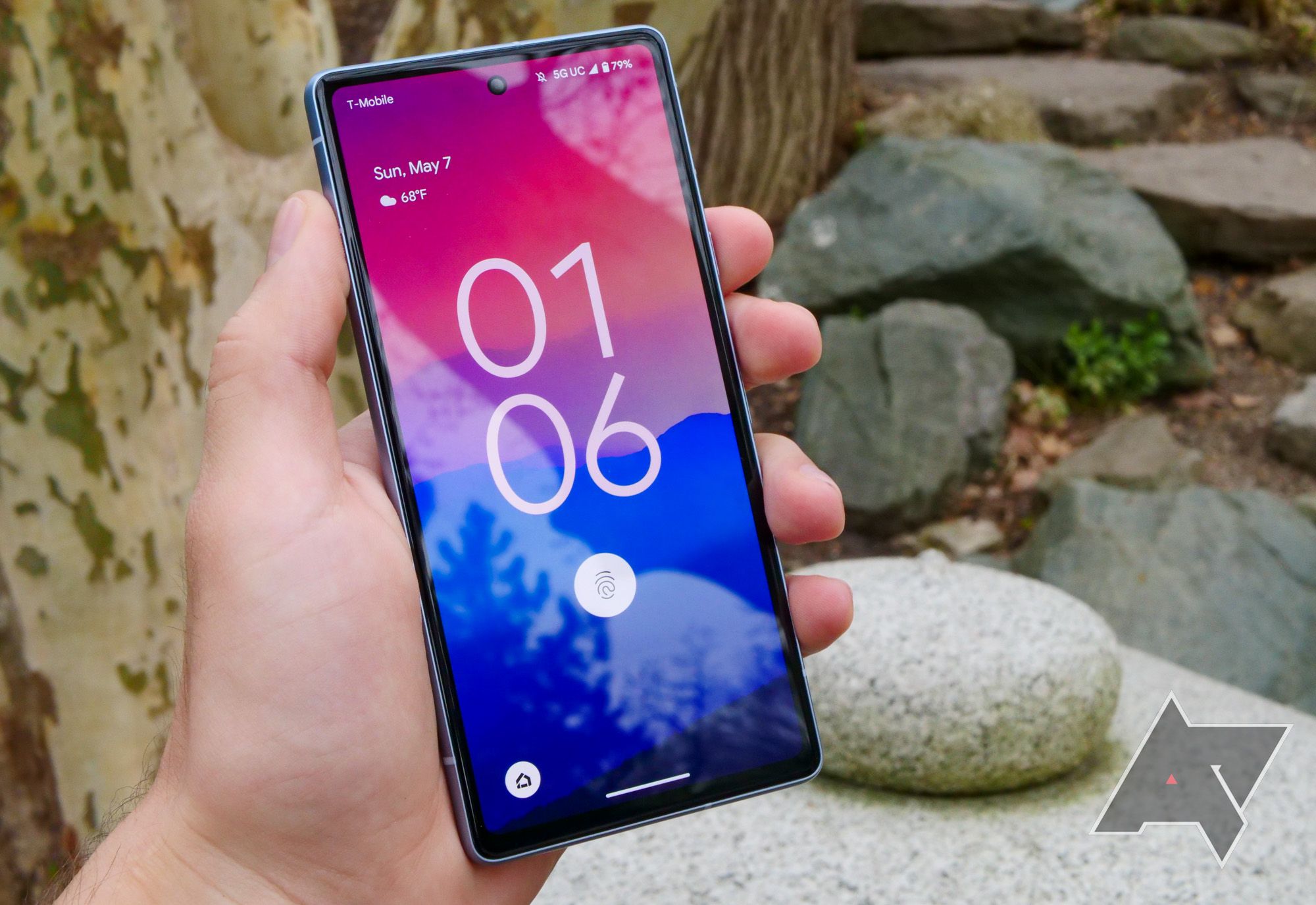 If you were expecting the Google Pixel 7a and Pixel 4a to be massively different, then the software isn't the place to look. Each device is made by Google, which means you can expect a smooth and clean Android experience on both. However, the Pixel 4a is no longer guaranteed to receive future Android updates, which means there could be some big differences coming into play once Android 14 releases.
Currently, the newest version of Android supported by the Pixel 4a is Android 13. Unlike the Pixel 4a, the 7a is guaranteed to continue receiving Android updates for a few years, making it the better device for long-term users who don't want to worry about becoming outdated for the next few years. The Pixel 4a is still a very solid phone, though its lack of guaranteed updates in the coming years will soon leave it outdated and struggling to keep up.
Performance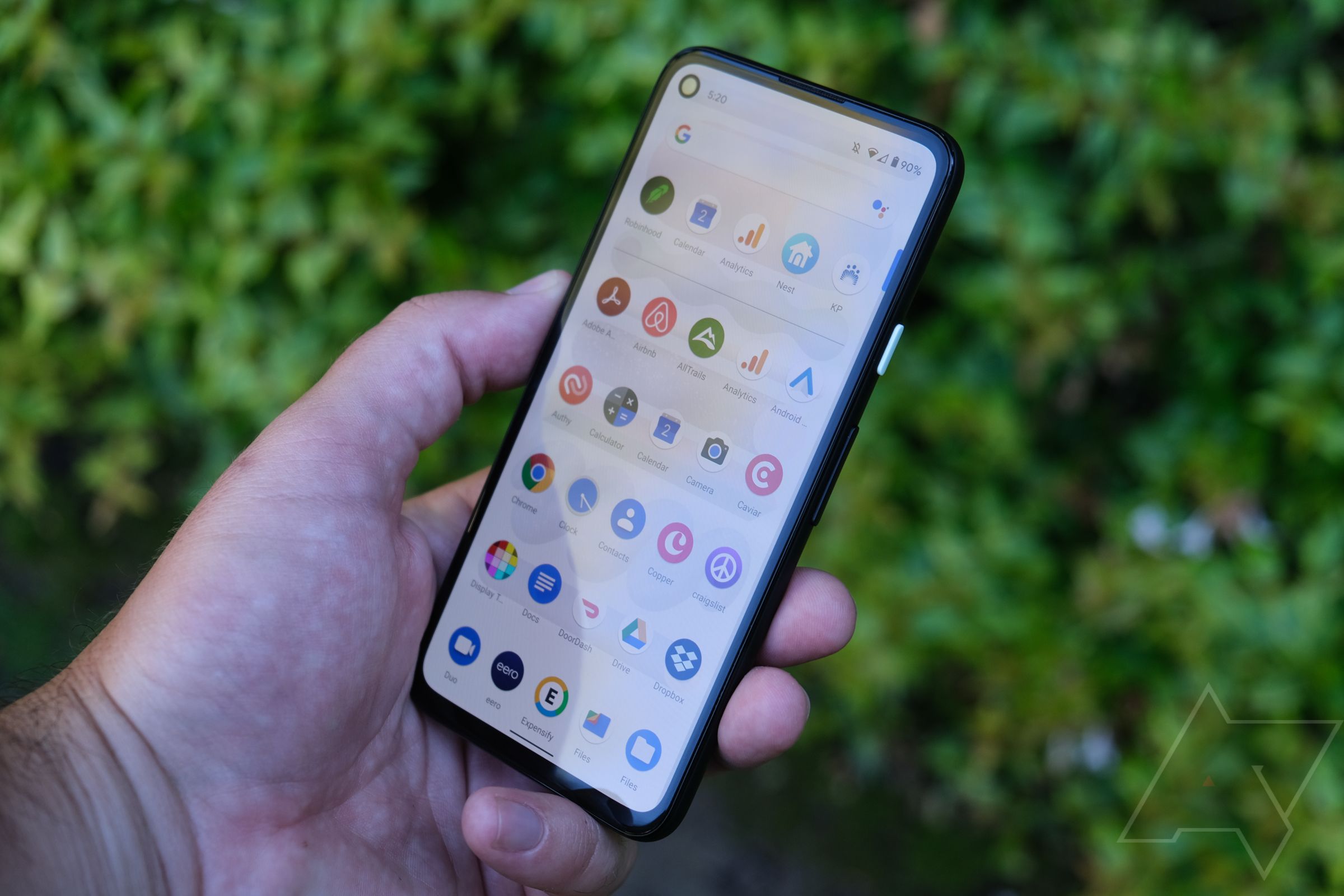 The Pixel 4a was never top-of-the-line for performance, and its budget-friendly hardware is even more noticeable after three years. It's equipped with a Qualcomm Snapdragon 730G paired with an Adreno 618 GPU. This system chip isn't terrible by any means, but it definitely struggles to keep up during more intensive usage, especially if you're multitasking.
The Pixel 7a's performance is more along the lines of what you'd expect from a flagship device, as it sports the same processor found in Google's more expensive flagship Pixel 7 and Pixel 7 Pro. Overall, both devices will operate fairly smoothly, though the Tensor 2 will give you access to even more features that Google has spent the past few years updating and improving.
Battery life
The Pixel 7a has a larger battery than the Pixel 4a, but that doesn't necessarily mean you're going to see a lot of difference in daily usage and battery drain. The Pixel 4a's battery is just 3140 mAh compared to the Pixel 7a's 4385 mAh battery. With that extra battery capacity, you should expect some clear upgrades, but the Pixel 4a has always had a solid battery, especially with all of Google's software tweaks.
That's still apparent three years later, even though the increased capacity of the Pixel 7a and the continued tweaking of Google's systems in the Android operating system mean that it can prioritize using the battery for what you need more precisely. Still, battery life is a tough one to judge. Ultimately, the Pixel 7a is the winner here, thanks to its increased capacity and the introduction of wireless charging in the A-series for the first time.
Camera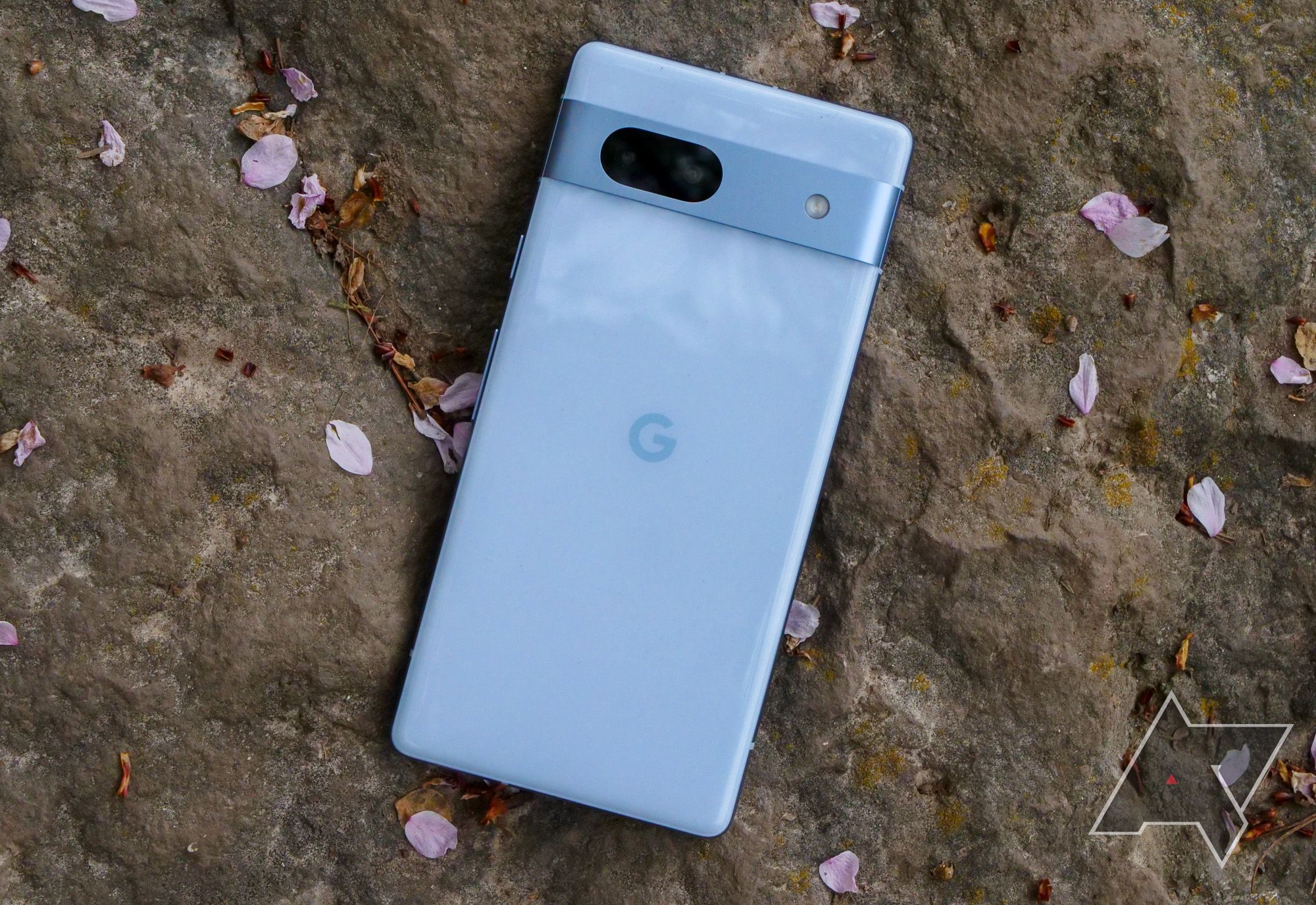 The Pixel 4a was very well known for its camera when the phone released in 2020, and it's still a great smartphone camera today. However, the Pixel 7a offers users upgraded options, including a 64 MP Quad Bayer wide camera and a 13 MP ultrawide camera. All of that stacks well with the machine learning and AI systems that Google has built into Tensor, including the Magic Eraser tool, Unblur, and other features.
While both phones include solid features out of the box, the machine-learning elements make them truly stand out above the rest of the options out there; plus, the Pixel 7a delivers beautiful photos with tons of settings and options that you can tweak to ensure you always snap the best photo or video possible. The Pixel 7a also offers improved video recording, with options for 4K recording at 30 and 60 FPS compared to the Pixel 4a's locked 30 FPS recording on 4K videos.
Of course, you can't forget the front-facing camera. The Pixel 4a's 8 MP still stands up well, but when placed side-by-side with the Pixel 7a's 13 MP, it just doesn't hold up as well, especially with Tensor's additional camera features.
Should you upgrade?
If you've been rocking the Google Pixel 4a and loving it, it might not be a bad idea to go ahead and upgrade to the new Pixel 7a just for the updated features and the guaranteed updates to come. You'll still get that same clean Android software you love but with a ton of upgraded features that will ultimately make your life a lot easier.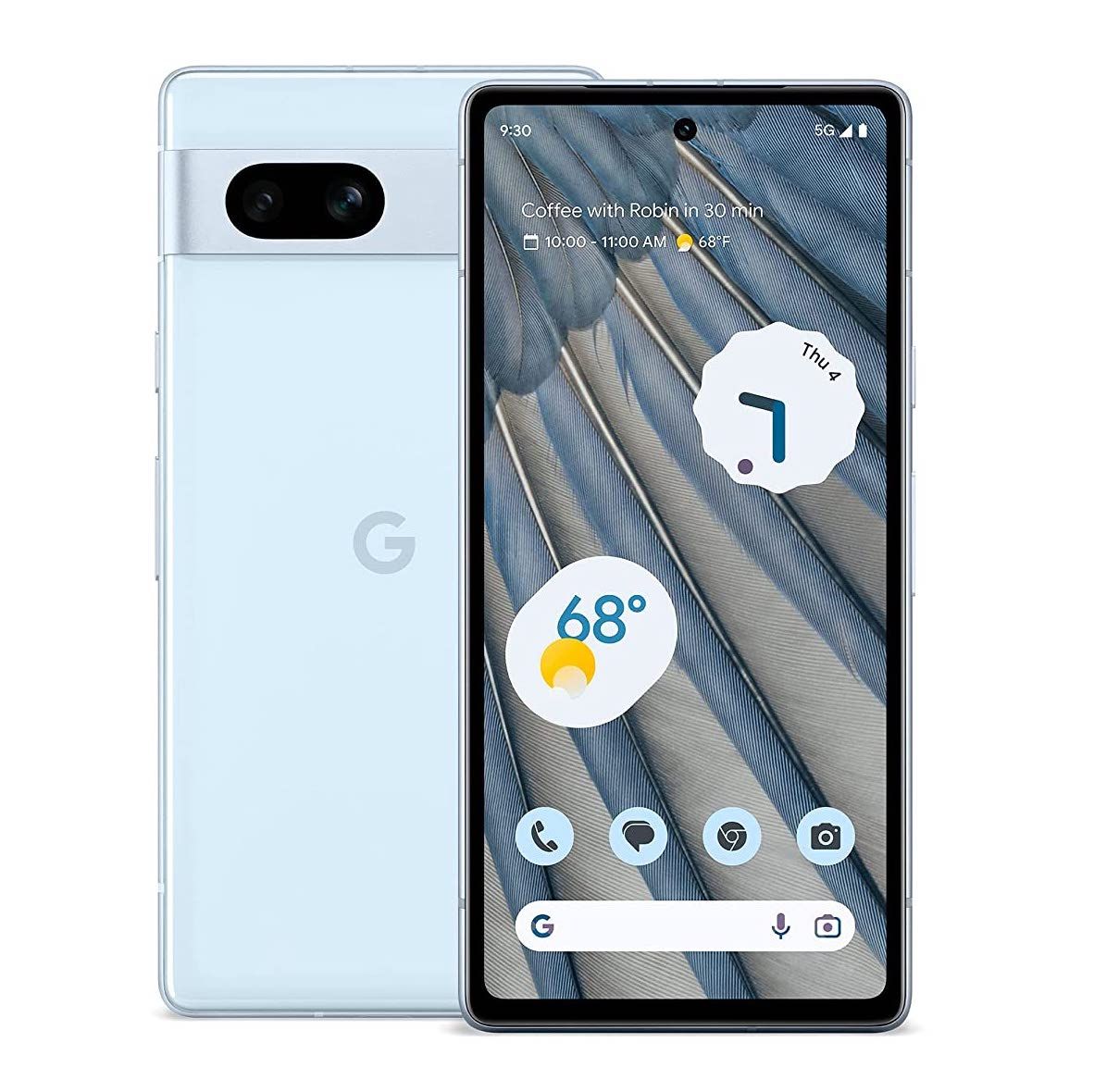 Source: Google
Editor's choice
A flagship device at a midrange price
The Pixel 7a brings many of the flagship Pixel 7's features to what should be a more budget-friendly device, including camera features like Unblur, Magic Eraser, and other Tensor 2-powered options.
The Google Pixel 4a is a great device, especially if you like the old-school Nexus look on your Pixel. However, Google's updates to the Pixel devices over the years have helped make the Pixel 7a an even better device, with a stronger battery, wireless charging, and a slew of other flagship features for a mid-range price. But, if you're not ready to say goodbye to the old-school Nexus feel, the Pixel 4a still has plenty of life to offer.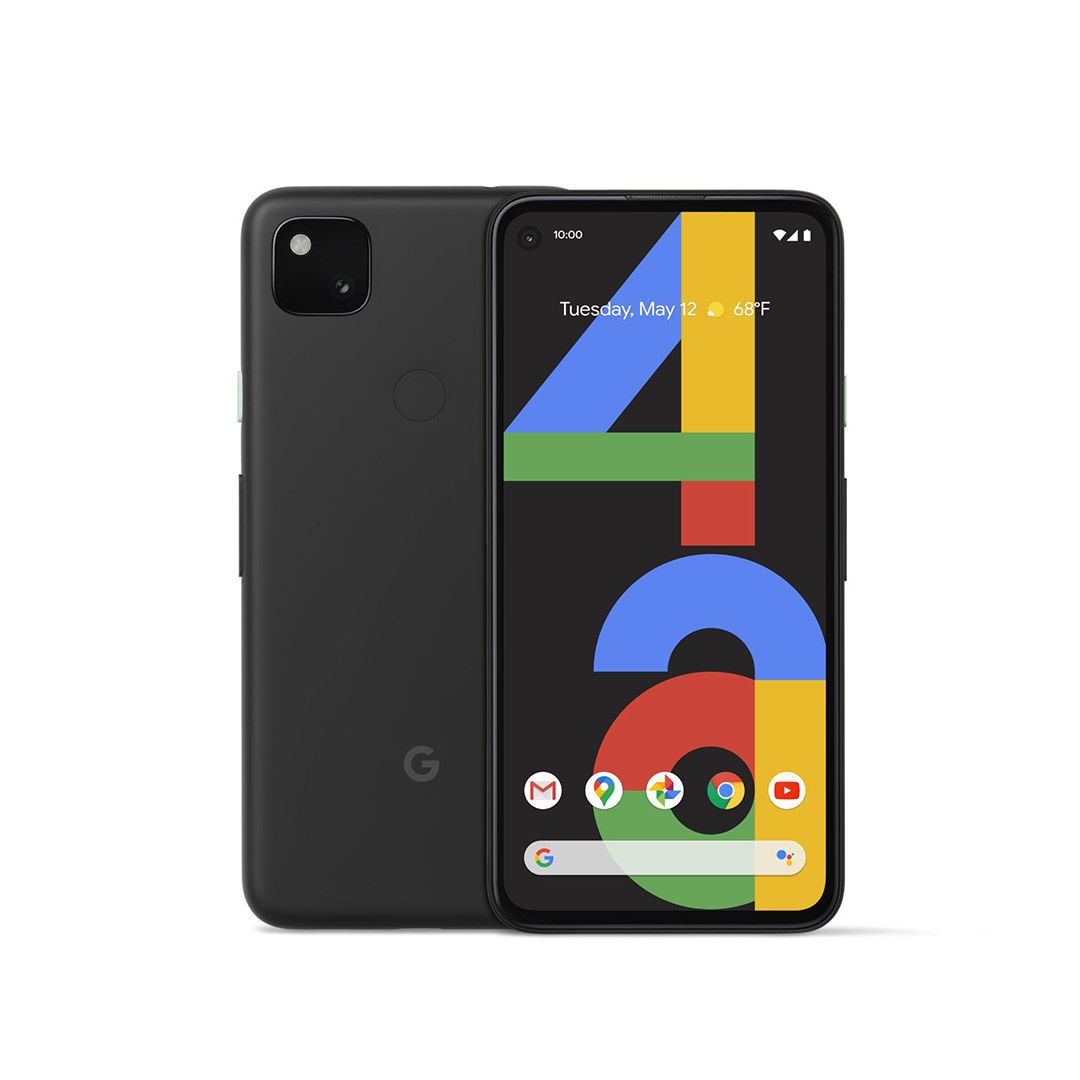 Source: Google
Pixel 4a
The classic Pixel
A great device that's starting to show its age
The Google Pixel 4a was one of the last Nexus-like devices Google ever made, and it offered a fantastic camera, great performance, and a solid package for a budget-friendly price. It's a bit harder to get your hands on now, however.