Source: Google

The premium budget Pixel

The Pixel 7a is Google's highest-end budget phone to date. It shares a lot of features and capabilities with the rest of the Pixel 7 lineup, and it's only a little less premium.

Pros

Great bang for the buck
Wireless charging and 90Hz display
Incredible camera improvements

Cons

The back is made of plastic
Average battery life with slow charging

Source: Google

The awkward middle child

Google did not reinvent the wheel with the Pixel 7, but there was no need to. With great cameras, the reliable Tensor G2 chipset, and Google's wonderfully feature-filled software, the Pixel 7 earns its price tag again and again.

Pros

Premium build quality
Fast Android updates guaranteed

Cons

Pixel 7a offers the essentials at a lower price
Average battery life with slow charging
The Google Pixel 7a is the latest and greatest budget phone from Google, following in the footsteps of the excellent Google Pixel 6a. Unlike the Pixel 6a, which was decidedly different from its Pixel 6 and 6 Pro siblings, the Pixel 7a represents a big upgrade that puts it right on par with its higher-end counterpart, the Google Pixel 7. The Pixel 7a comes with the same Tensor G2 processor, a much-improved camera system, a bigger battery, and — finally — wireless charging. If you're wondering whether you can save a bit of money and get the Pixel 7a rather than the Pixel 7, read on.
Google Pixel 7a vs. Pixel 7: Price, availability, and specs
The Google Pixel 7a is available since May 2023 for $500 and comes in Charcoal, Sea, Snow, and Coral (with the latter exclusive to the Google Store). In contrast to that, the Pixel 7 launched in October 2022 and initially went on sale for $600 in its 128GB storage variant. However, the Pixel 7 has routinely been on sale for as little as $450 at some stages over the past half year, so the two devices are playing in the same league. It's a weird situation for two phones from the same company to be in, especially one with a small lineup like Google, but here we are.
| | Google Pixel 7a | Google Pixel 7 |
| --- | --- | --- |
| SoC | Google Tensor G2 | Google Tensor G2 |
| Display | 6.1″ FHD, OLED, 60Hz/90Hz refresh rate, HDR support | 6.3-inch FHD+ OLED, 90Hz |
| RAM | 8GB LPDDR5 | 8GB |
| Storage | 128GB | 128GB, 256GB |
| Battery | 4,385mAh | 4,355mAh |
| Ports | USB-C | USB-C |
| Operating System | Android 13 | Android 13 |
| Front camera | 13MP, 4K30, f/2.2 aperture, 95° FOV, face unlock | 10.8MP, f/2.2, 92.8° FoV |
| Rear cameras | Main: 64MP, 4K60, f/1.89 aperturn, 82° FOV; UW: 13MP, 4K30, f/2.2 aperture, 120° FOV | 50MP wide (f/1.85), 12MP ultrawide (f/2.2, 114° FoV) |
| Connectivity | 5G sub6 / mmWave, Wi-Fi 6E, Bluetooth 5.3 | 5G (sub6 / mmWave) Wi-Fi 6e, NFC, Bluetooth 5.2 |
| Dimensions | 152.4 x 72.9 x 9mm | 155.6 x 73.2 x 8.7mm |
| Weight | 193g | 197g |
| Charging | 18W fast, 5W wireless | 20W wired, up to 20W wireless |
| IP Rating | IP67 | IP68 |
| Price | $499 / $549 (mmW) | From $599 USD |
Google Pixel 7a vs. Pixel 7: Design
The Pixel 7a and Pixel 7 couldn't look more similar, and you'd be forgiven if you mistake one for the other from afar. They are both roughly the same size and shape, with their screens only interrupted by the front camera in the middle of the status bar at the top. Even on the back, you're hard-pressed to find significant differences. Both phones have Google's signature visor-style camera bar with two lenses on the left and the flash on the right of it, with the bar seamlessly flowing into the aluminum frame that holds the devices together.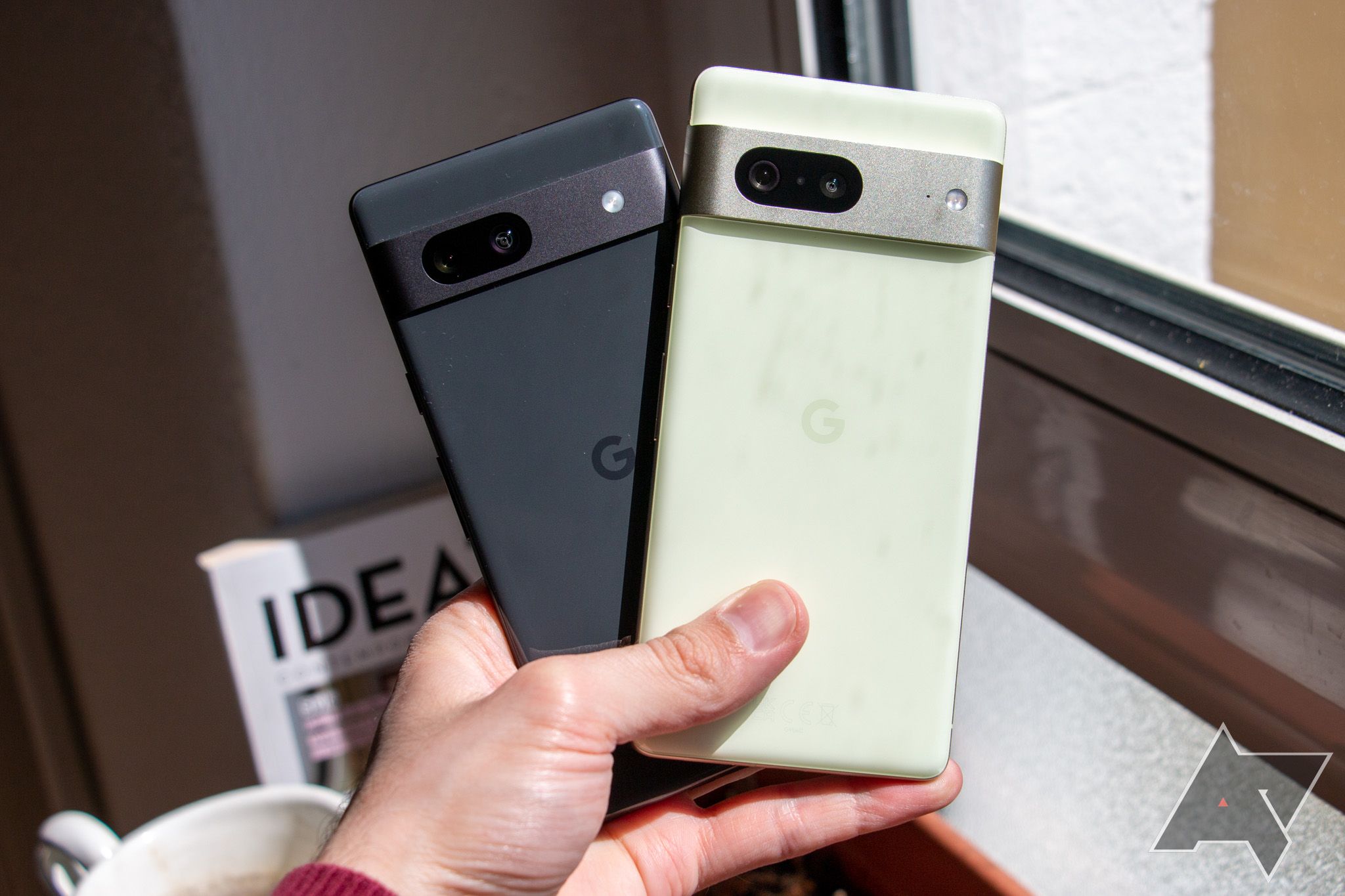 Only upon a closer look, you'll see some differences. First and foremost, the Pixel 7a is ever-so-slightly smaller and thicker than the Pixel 7, though you really need to hold them side-by-side to see that. The Pixel 7a also has a slightly smaller screen with bigger bezels on all sides, but again, this is something you only really see when you put both phones next to each other.
A big advantage of the Pixel 7a's design is that its camera bar doesn't protrude as far as the Pixel 7's thanks to its smaller sensors, allowing it to lay much flatter on its back. Speaking of the back itself — the Pixel 7a's back plate is made from plastic while the Pixel 7 has one made of glass. The Pixel 7a's glossy plastic finish is definitely a higher-quality material than what you see on many plastic phones of old, though, and from a distance, it's hard to distinguish from the glass on the Pixel 7.
Even with the plastic build, the Pixel 7a feels excellent in the hand. It doesn't creak or bend when you apply pressure on it, and its aluminum frame and camera visor do their part to give it a more premium appearance. My impression is further corroborated by the infamous JerryRigEverything, who attests that the Pixel 7a is more sturdy and durable than Google's flagship Pixel 7 Pro.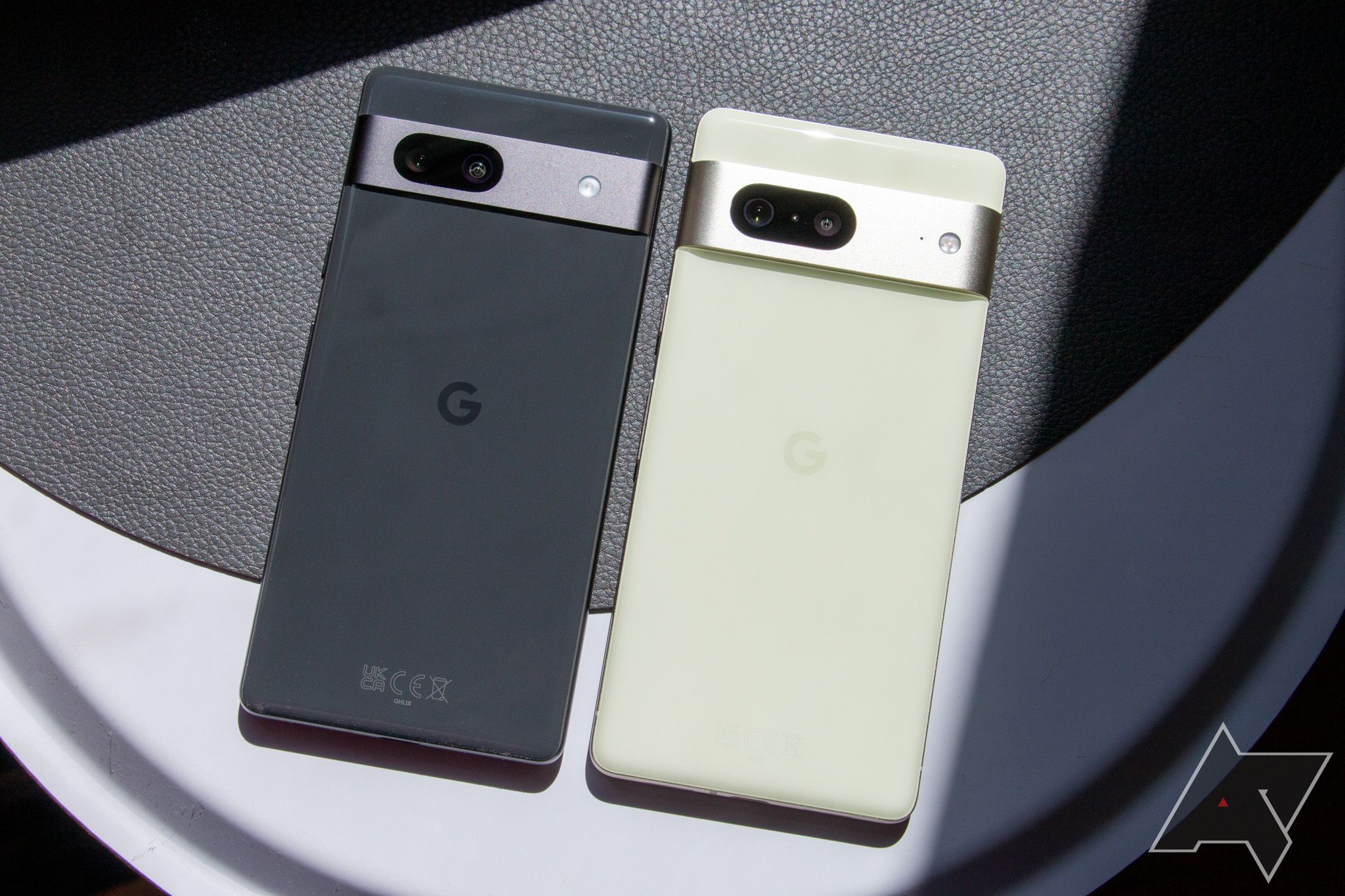 The Pixel 7 may feel a tad more premium thanks to its glass back, but it's such a small difference that I don't think it is worth the higher price tag — especially once you slap a good case on your Pixel 7a or Pixel 7.
Google Pixel 7a vs. Pixel 7: Display
The Pixel 7a and Pixel 7 share almost the same screen, though the Pixel 7a's is 0.2 inches smaller. This amounts to a 6.1-inch Full HD+ OLED with a resolution of 1080 x 2400 and a refresh rate of up to 90Hz, compared to an otherwise identical 6.3-inch OLED on the Pixel 7. When you've used the Pixel 7 before, like I did, the Pixel 7a's display is noticeably smaller at first glance, and its bezels are much more noticeable. However, using the Pixel 7a in everyday life, this difference quickly faded into the background for me, and I instead appreciated the smaller and slightly lighter form factor the screen enables.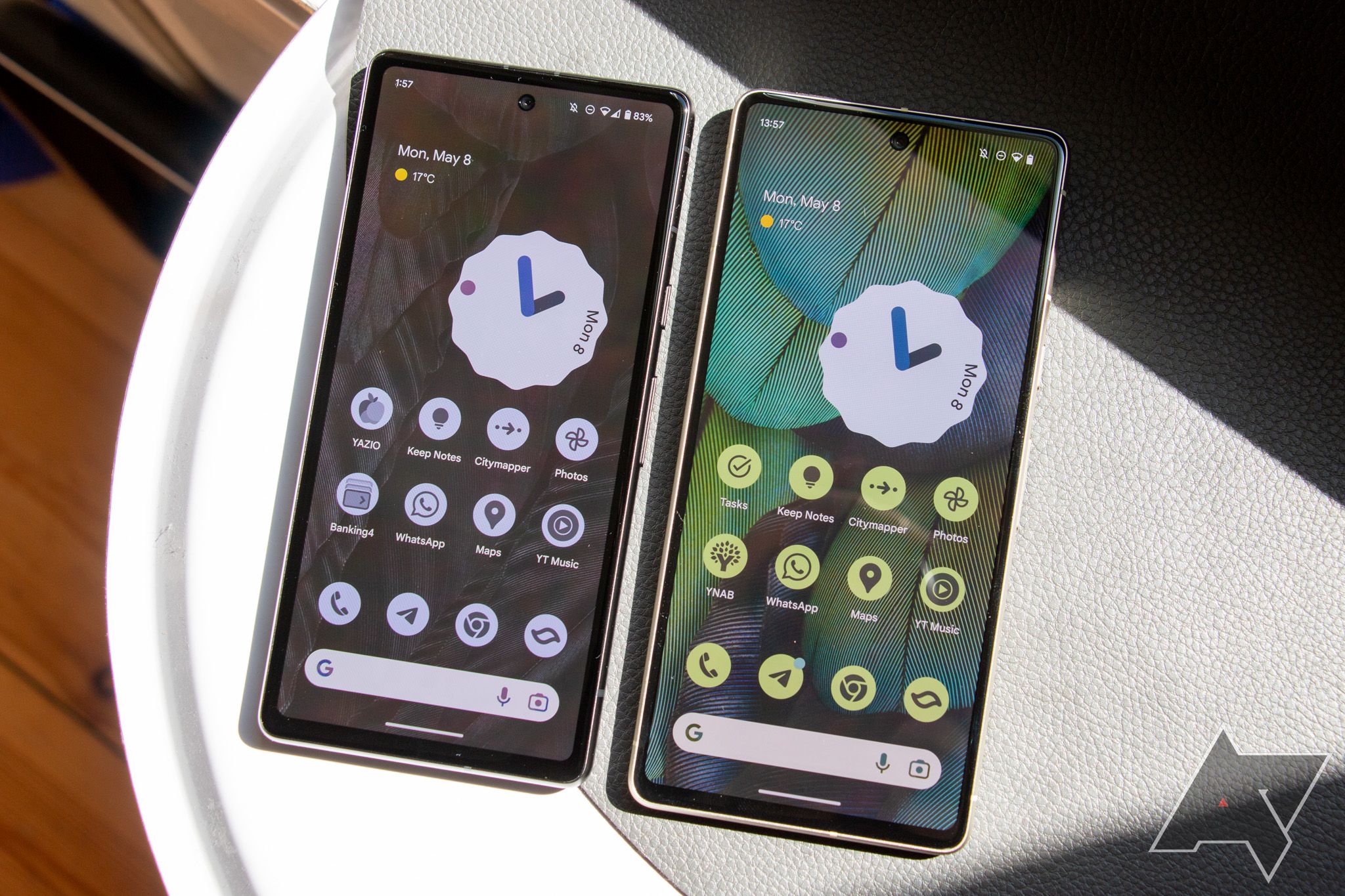 The biggest difference between the Pixel 7a and Pixel 7 in this department is software-based. By default, the Pixel 7a only supports a refresh rate of 60Hz while the Pixel 7 enables its 90Hz mode out of the box. The Pixel 7a's 90Hz mode is easily activated in system settings, so if you need that smoother display experience, you can turn it on quickly. I suspect that Google turned this option off out of the box for battery saving reasons, but more on that later.
If you're a sucker for even bezels all around the screen, neither the Pixel 7a nor the Pixel 7 will make you happy. They both have a significantly bigger bezel at the bottom than on the other sides.
Google Pixel 7a vs. Pixel 7: Software
If you've used a Google Pixel before, you'll feel right at home with both the Pixel 7a and the Pixel 7. The software is virtually identical, and the Pixel 7a even supports the tricks that Google only added with the Pixel 7 lineup. This means that you can use secure face unlock to get past your lock screen, and the Pixel 7a also supports the Unblur option in Google Photos, which was previously exclusive to the Pixel 7 and Pixel 7 Pro.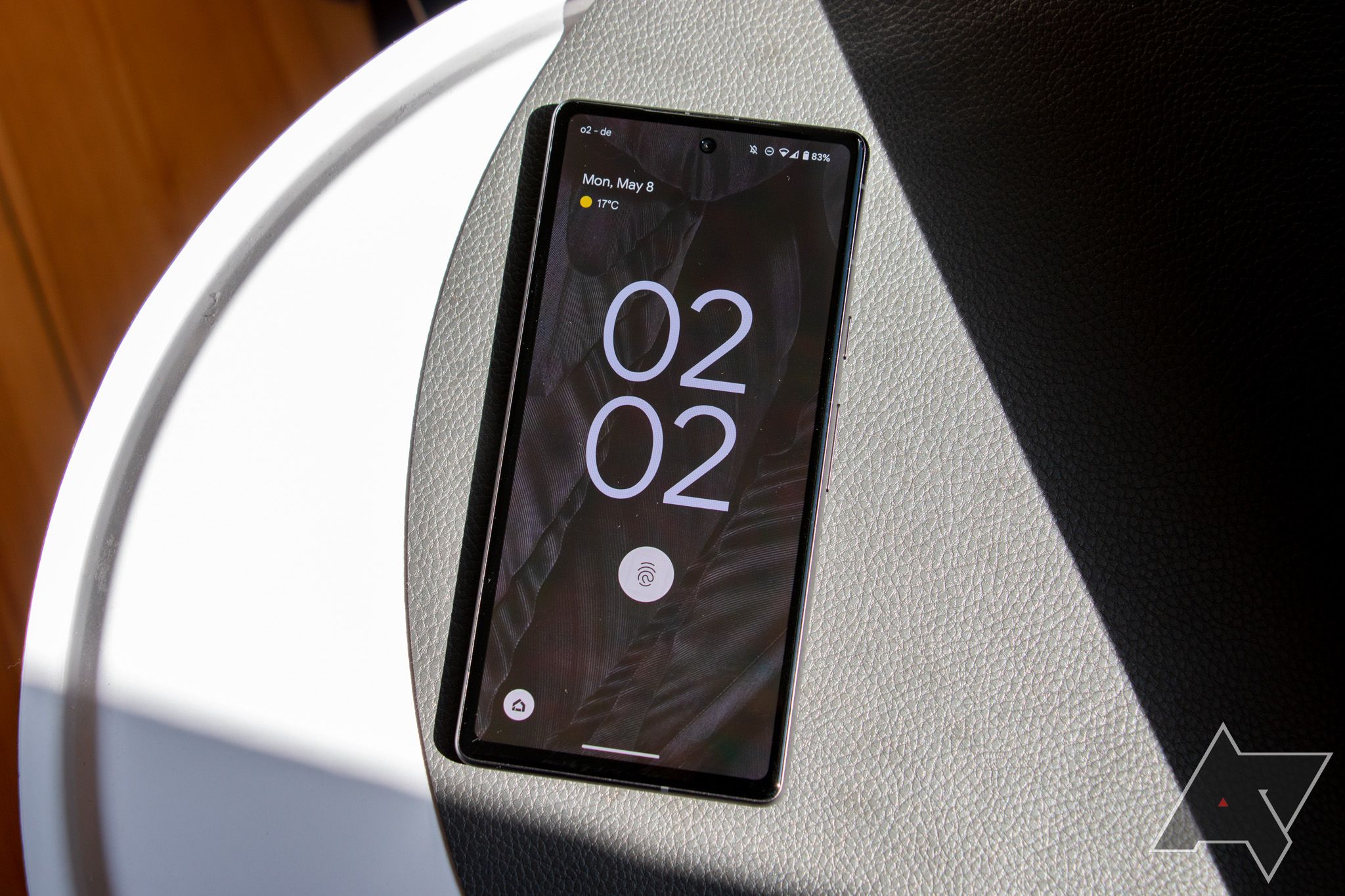 You'll also get weather forecasts on your home and lock screens every morning, the excellent Direct My Call that guides you through call center menus at select toll-free numbers, automatic transcriptions for voice messages, speaker labels in the Recorder app, and Bedtime mode with cough and sore detection on both phones. That's on top of staple Pixel features like fast system updates, a coherent interface throughout the whole device, always-on song recognition, and more.
Google Pixel 7a vs. Pixel 7: Performance
Since both phones share the same Tensor G2 processor, there isn't much of a difference to be noticed in the performance department. Compared to other flagship phones with Snapdragon processors, it's noticeable that both the Pixel 7a and Pixel 7 have a tendency to get hot under load rather quickly, but that doesn't translate into poorer long-term performance.
Like with other Tensor-powered Pixel phones, you might also notice worse battery life in areas with poor connectivity, complete with a phone that is hotter than usual in your pocket. Choosing the Pixel 7a over the Pixel 7 or vice versa doesn't offer any remedy for this problem, though. In my personal experience, my connection has always been fine on all the Pixel phones I've reviewed, but as a big city dweller, I am likely biased, and there have always been reports of poor connectivity.
Google Pixel 7a vs. Pixel 7: Battery life
In contrast to our Phones Editor Will Sattelberg who reviewed the Pixel 7a for us, I haven't had any issues with battery life on the Pixel 7a. Like with other Pixel phones, including the Pixel 7, battery life isn't stellar, but it's definitely good enough to get you through a busy day. This experience across the whole Pixel 7 lineup is to be expected as the devices share the same Google Tensor G2 chipset, for better or worse.
I've used the Pixel 7a in both its 60Hz refresh rate mode and its 90Hz mode, and the difference isn't substantial. When you look at your phone's screen a lot, you might be able to eke out a few more minutes every day, but I don't think it's much more than that. During my days of testing, I haven't been able to run down the battery from morning to bedtime completely, even on busy days out navigating Berlin's public transport and taking sample and comparison images. This is right on par with my experience with the Pixel 7, which I'm also rarely able to run down in a single day.
In conclusion, the Pixel 7 and Pixel 7a are very much alike in the battery department, and the small difference in battery size doesn't amount to anything significant.
Google Pixel 7a vs. Pixel 7: Cameras
On the camera front, the Pixel 7a is surprisingly better equipped than the Pixel 7 — if you're only looking at megapixels, that is. The Pixel 7a has a 64MP main camera and a 13MP ultrawide as opposed to the Pixel 7's 50MP wide and 12MP ultrawide. However, the Pixel 7's sensor is bigger, which theoretically allows it to capture more light.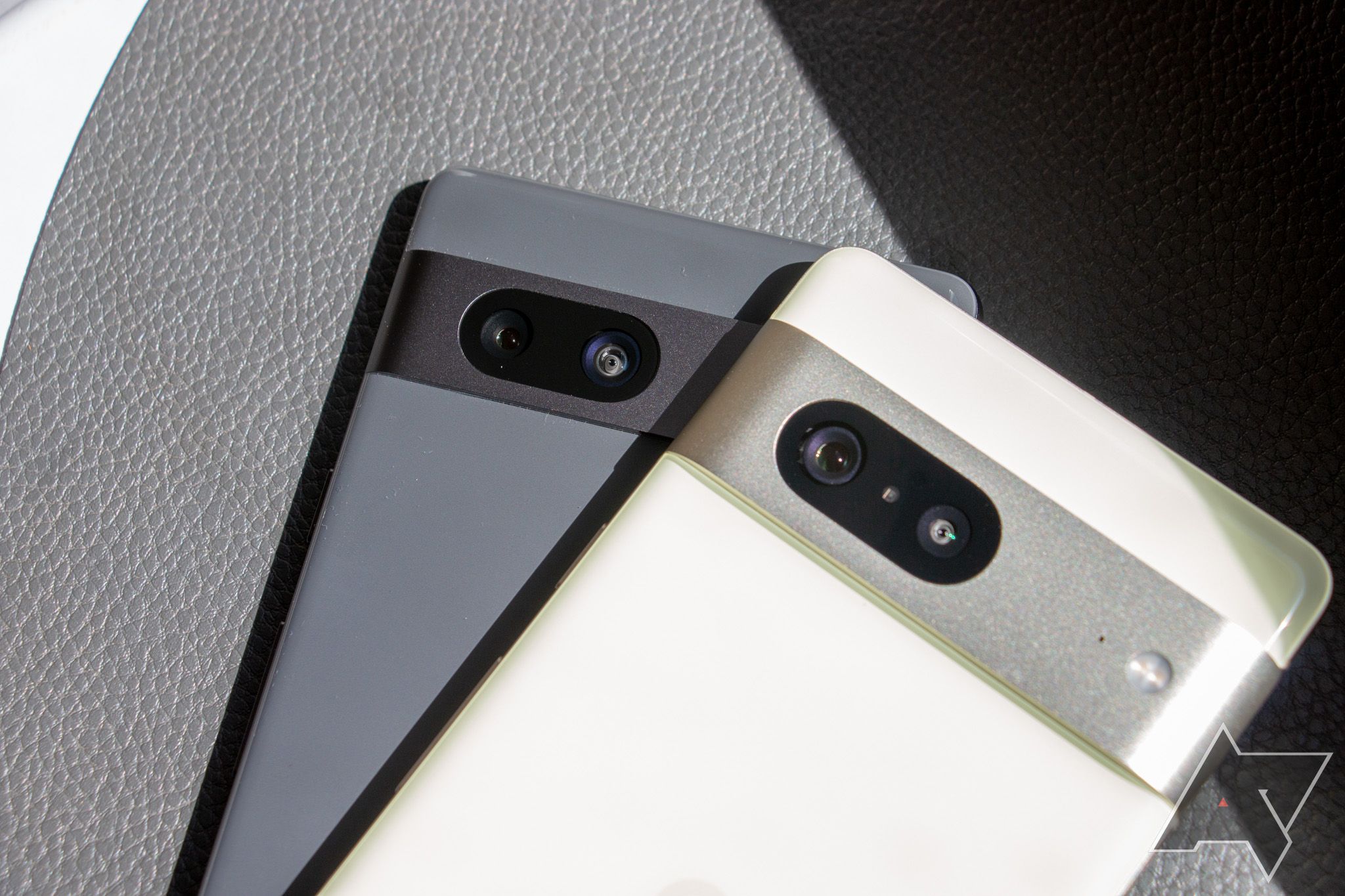 Despite these two different setups, there are barely any differences to speak of between the Pixel 7 and the Pixel 7a. Both cameras offer great HDR images and are fast to react after touching the shutter button, with the Pixels' excellent color science taking care of making everything look natural and evenly lit. Both the Pixel 7a and the Pixel 7 are great for fast snapshots, and you don't have to worry about the underlying technical difficulties.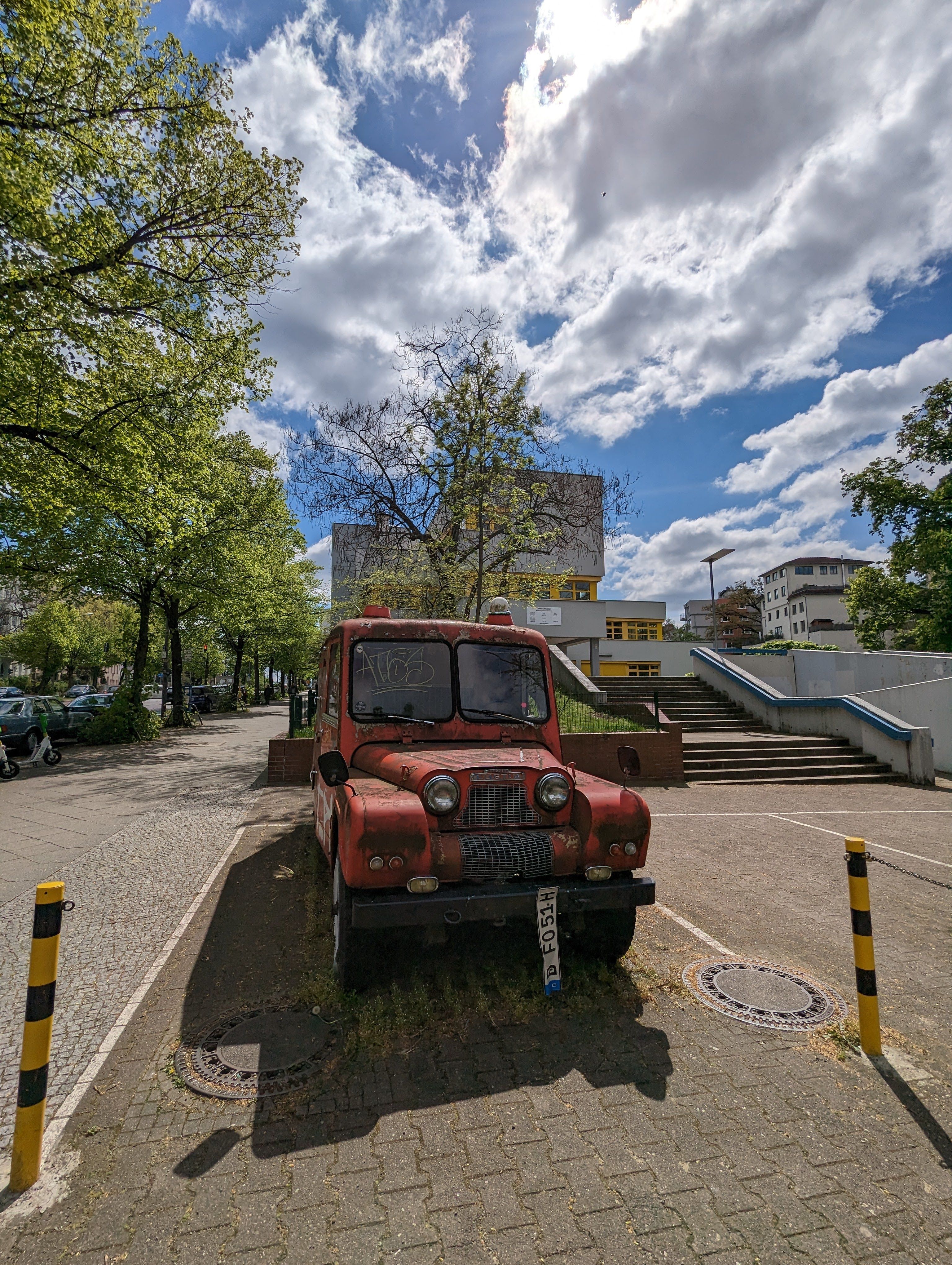 Ultrawide on the Pixel 7a vs. Pixel 7
The biggest difference between the two phones is certainly the ultrawide angle camera. In the camera software, the Pixel 7a can capture at "0.5x" whereas the Pixel 7 is limited to "0.7x," which makes sense considering the Pixel 7a has a 120° field of view while the Pixel 7 only has a 114° field of view. The difference may be small on paper, but in comparison shots, you can see that it's possible to capture much more of your surroundings using the Pixel 7a camera.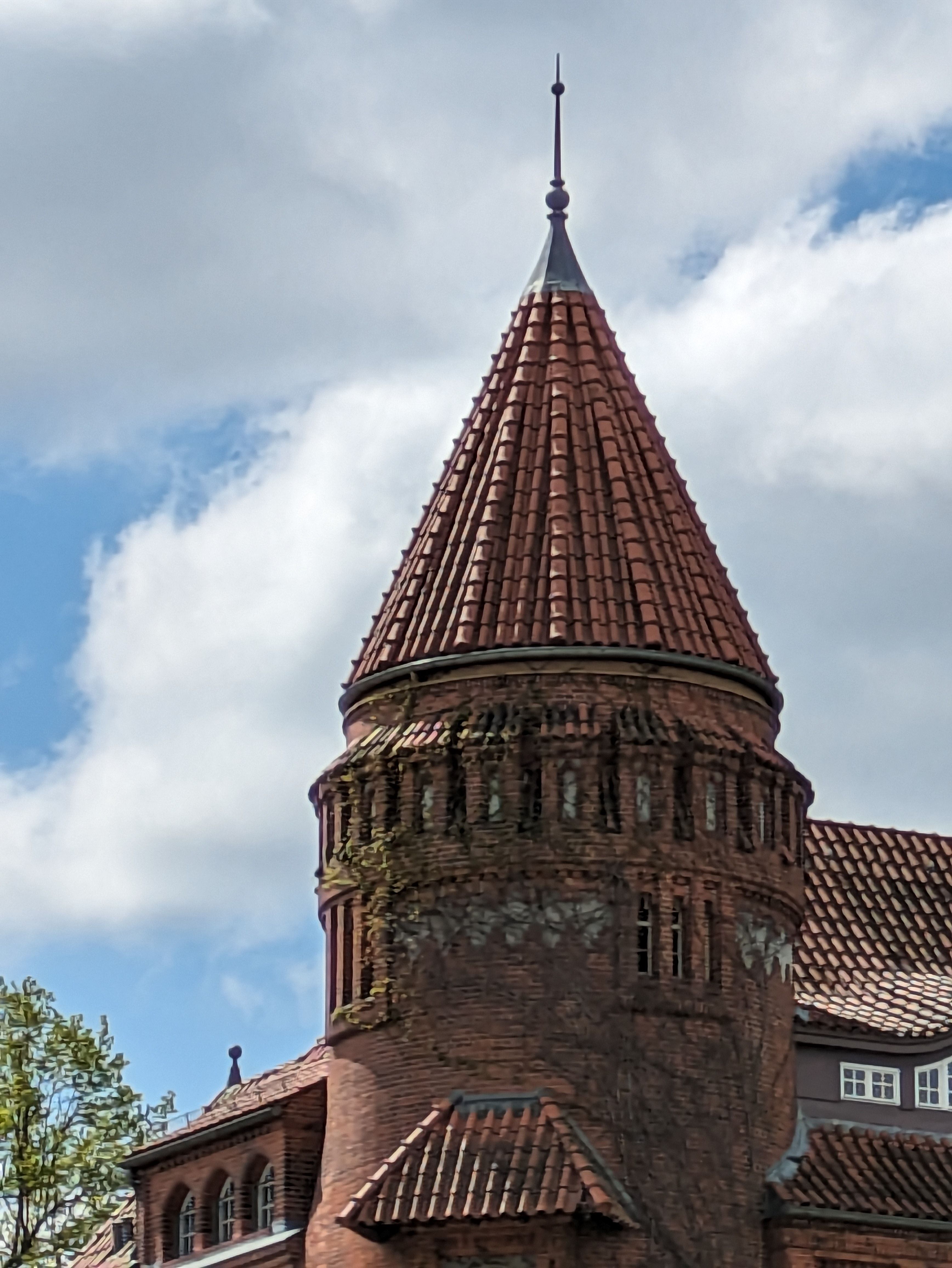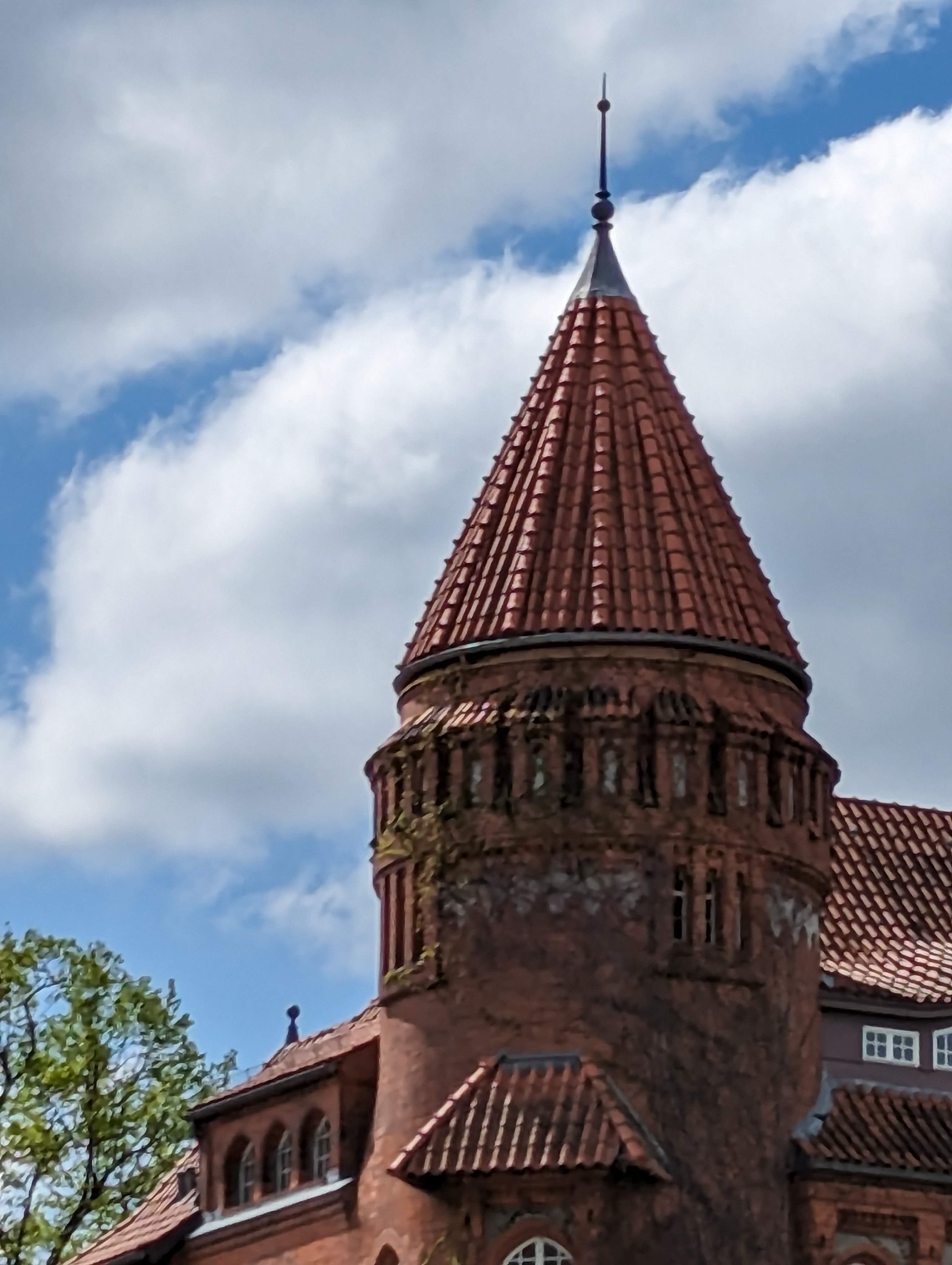 8x zoom on Pixel 7a vs. Pixel 7
At higher digital zoom levels, the difference between the 64MP Pixel 7a camera and the 50MP Pixel 7 camera also becomes clear. The phones can both zoom up to 8x right in the viewfinder, but the images created by the Pixel 7a are significantly more useable than the Pixel 7's.
Portrait mode and regular photo on Pixel 7a vs. Pixel 7
The Google Pixel 7's bigger sensor is an advantage when you shoot images at night or in the dark, though ultimately, the results are similar here, too. When you look at the images below side-by-side, you'll notice that the Pixel 7 goes for a slightly bluer color balance all while adding more smoothing and sharper edges to objects. The Pixel 7a's image looks decidedly more grainy when you zoom in, but when you look at the two images side-by-side, you're hard-pressed to notice much of a difference.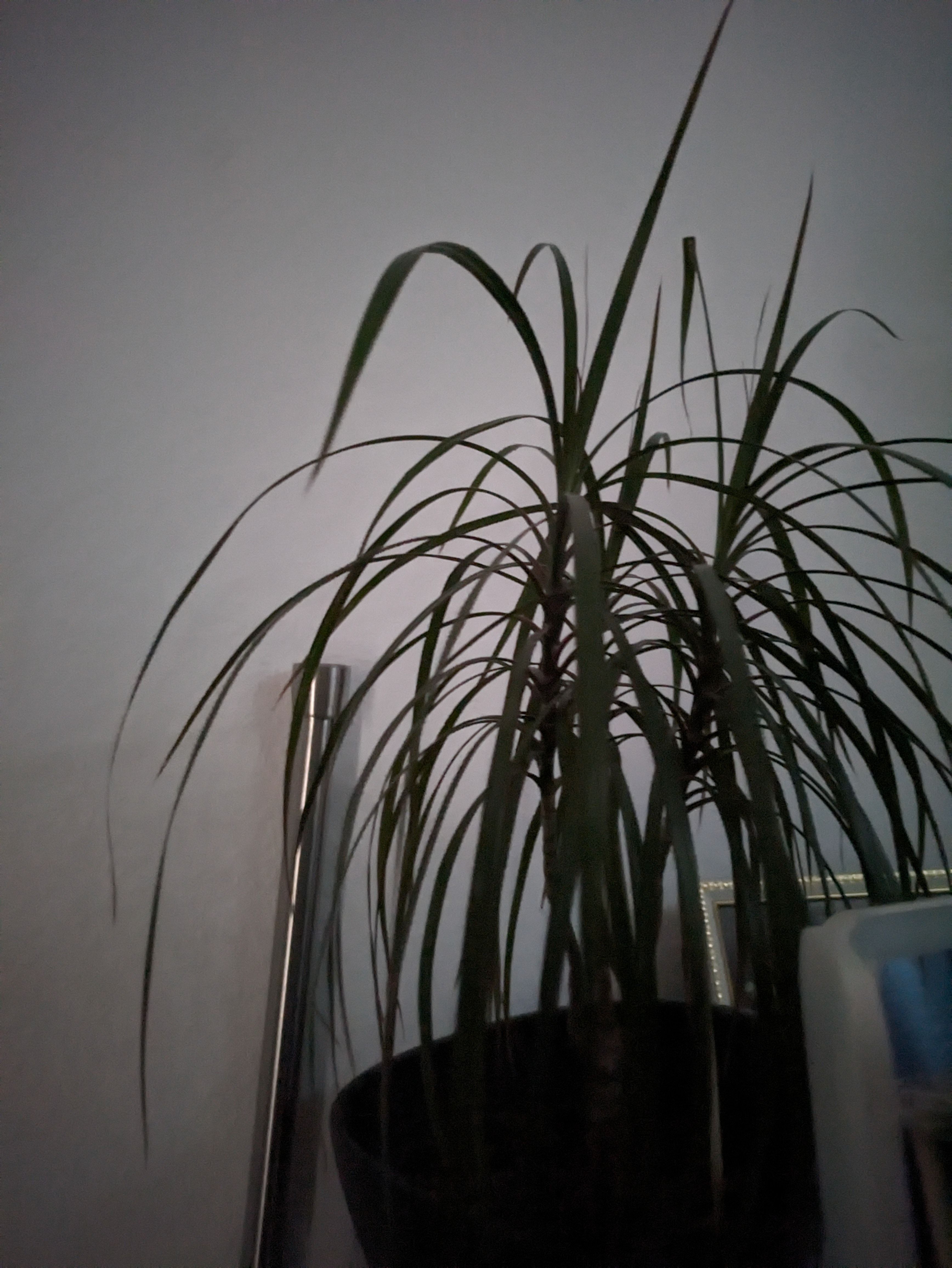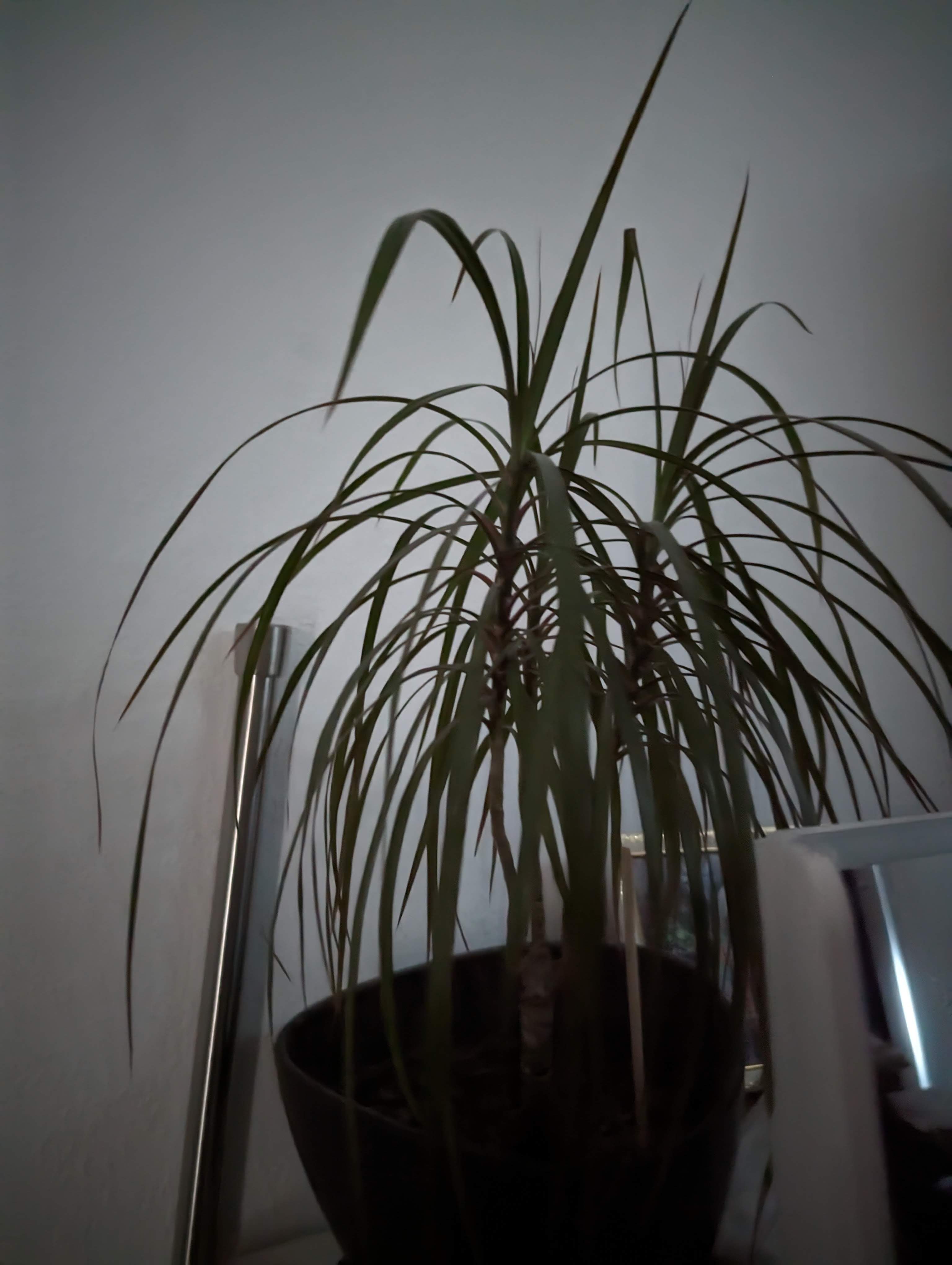 Pixel 7a vs. Pixel 7
When you deal with moving subjects like people, both phones show weaknesses. The Pixel 7 is again going for a bluer white balance, though in this case, it almost looks unnatural. Other than that, the images seem comparable at a glance, though once again, the differences are clearer when you zoom in. My face is decidedly less grainy and blurry on the Pixel 7 image, even if the camera processing had issues properly stitching together one of my eyes (I probably blinked during the exposure). Even though the Pixel 7a's Night Sight results are fine when you only look at them on a small screen, the Pixel 7 still beats its smaller sibling in this department thanks to its bigger sensor that can capture more light.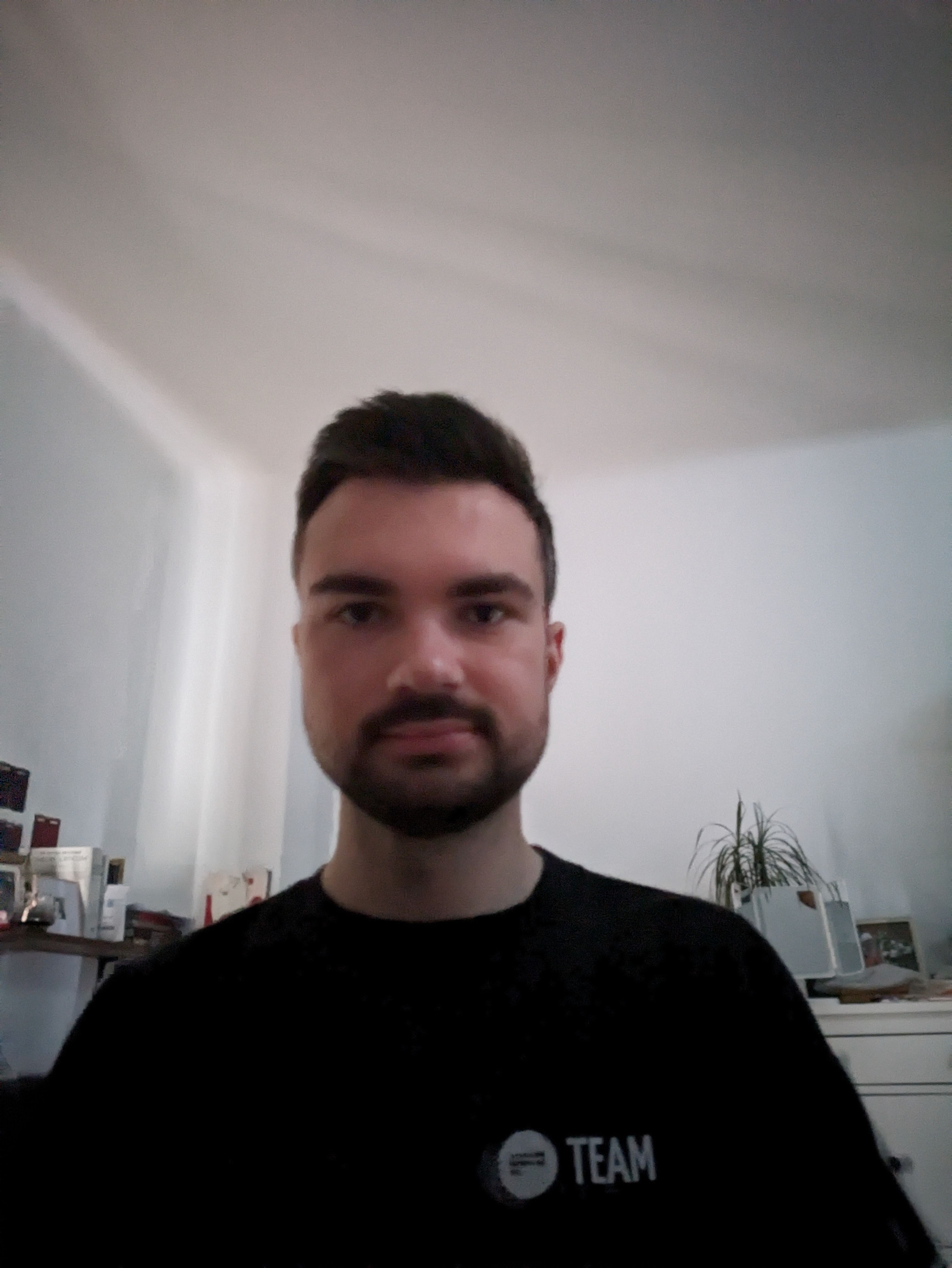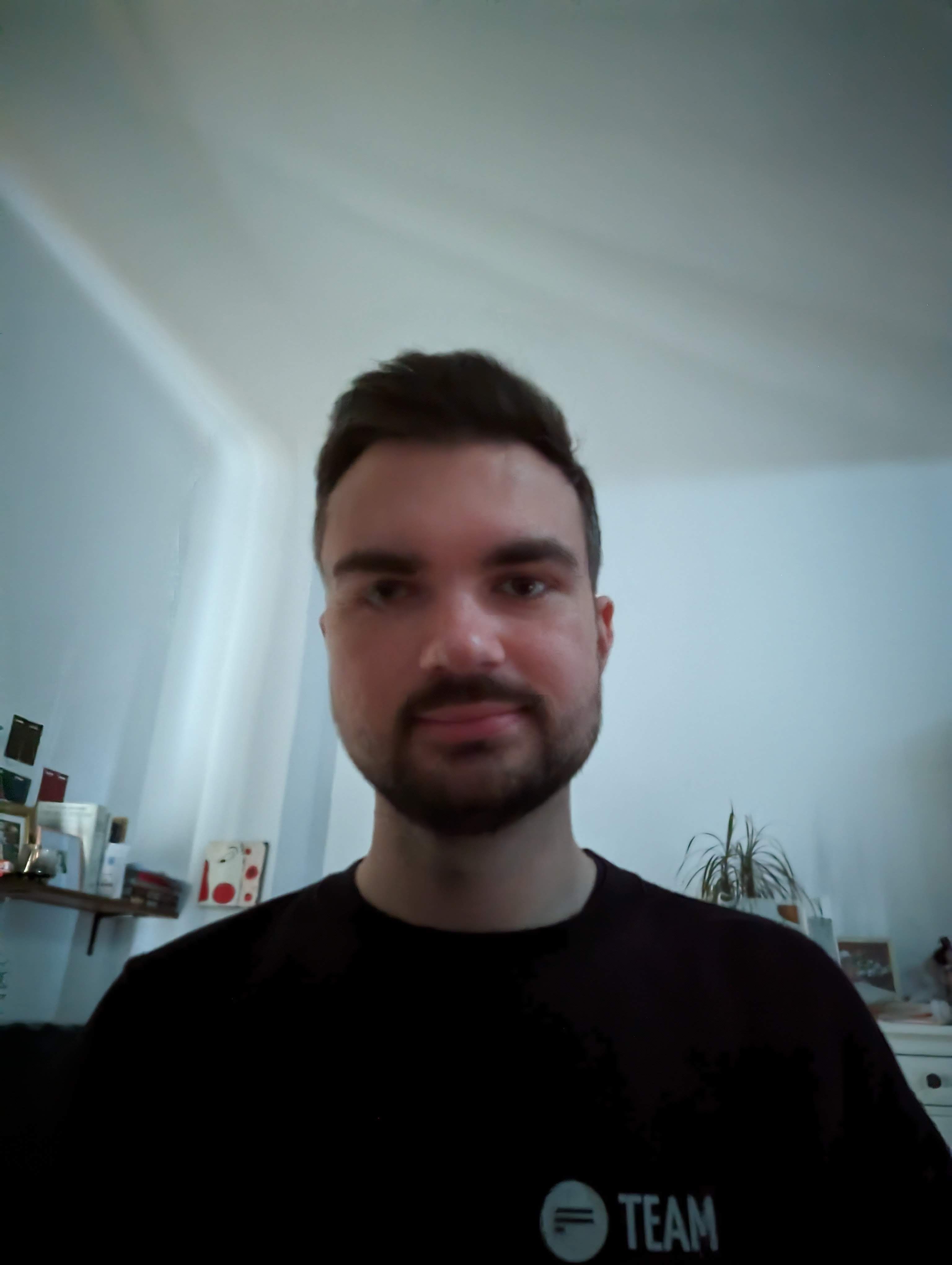 Pixel 7a vs. Pixel 7
Google Pixel 7a vs. Pixel 7: Which is right for you?
The Pixel 7a and Pixel 7 are incredibly similar, and it boils down to the details which one you should pick. However, even with the better build quality and the slightly faster charging, there is little to no reason to spend the extra money on the Pixel 7 in my book. The Pixel 7a is almost always a better choice, even if you can get the two phones for the same price when the Pixel 7 is on sale. It offers slightly better battery life for me, a more versatile camera setup, and it's lighter and easier to hold. As pretty as the Pixel 7's glass back is, the Pixel 7a's plastic build is more durable and can't shatter.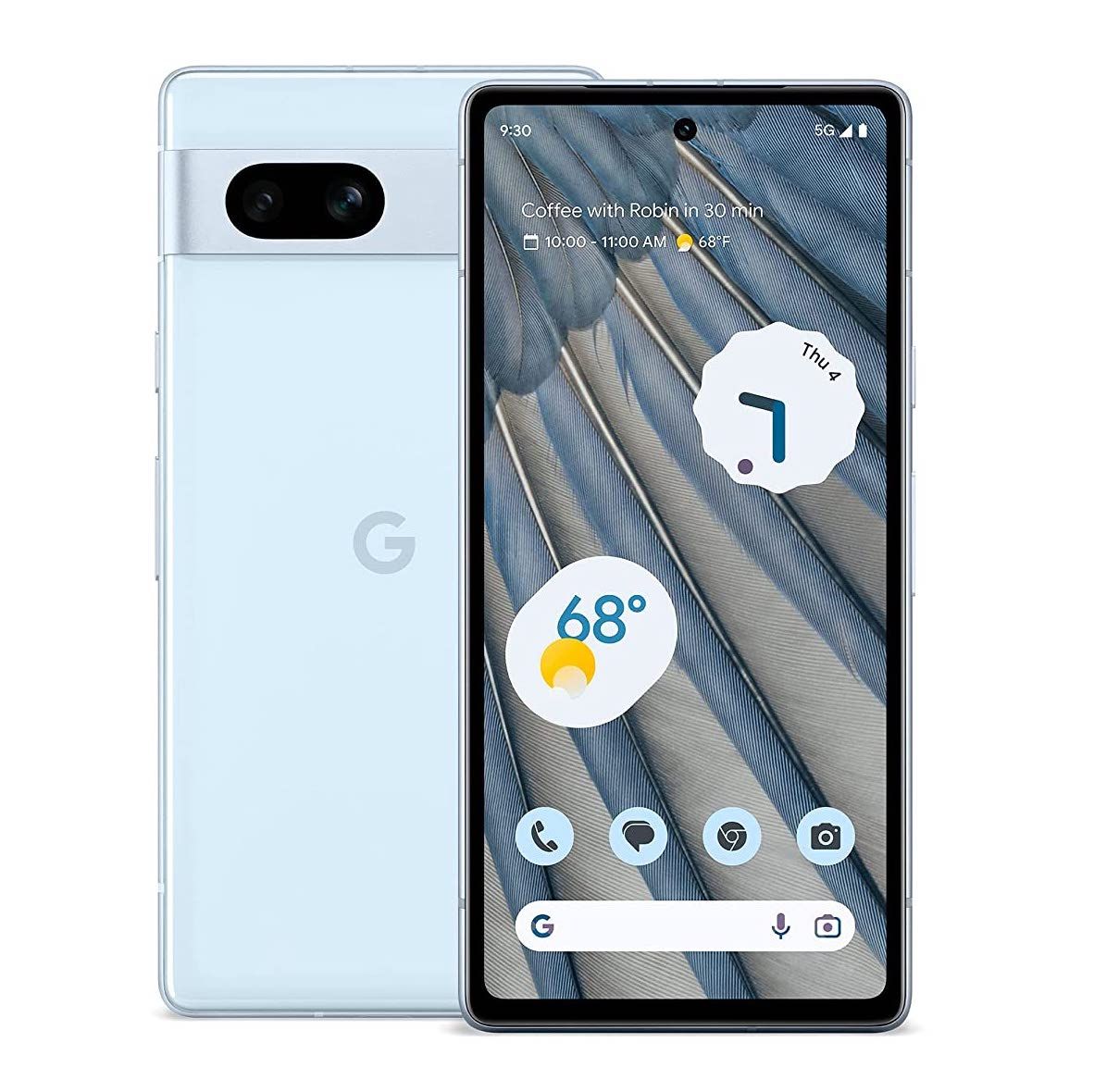 Source: Google
The Pixel phone to get
The Pixel 7a is the Pixel phone for most people. It shares the most important features of its more expensive counterparts like wireless charging and a high refresh rate display in an arguably more sturdy design.
If you're a sucker for premium materials, a slightly better camera system, and absolutely can't stand touching plastic, then of course the Pixel 7 is still the better pick for you. The same is true if you really dislike big bezels around your display. As long as the Pixel 7 is available on sale for about the same price as the Pixel 7a, then there is really no reason to not pick it over the Pixel 7a — they're both great phones. However, if you're looking for a Pixel experiences that is decidedly more premium, then you should look at upgrading straight to the Google Pixel 7 Pro.
Source: Google
A tiny step up
The Pixel 7 is still more premium than the Pixel 7a, and it's absolutely still a great choice when you don't have to pay more for it than for the budget Pixel phone. The difference between the devices is tiny, though.