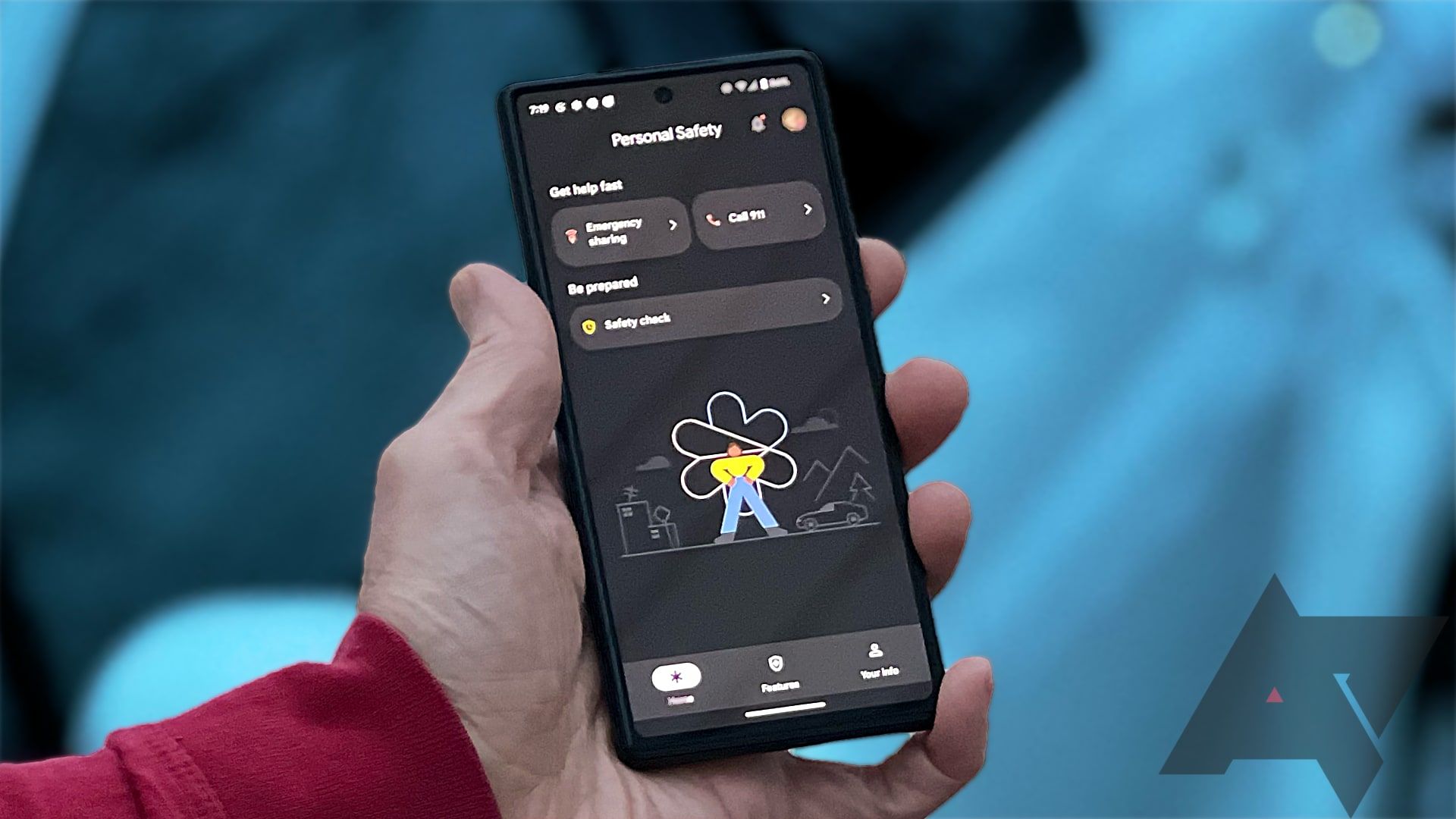 Pixel flagships with their Tensor chipsets aren't in the same league as some of the top Android phones that use a Qualcomm processor when it comes to raw performance. But Google has always amazed us by how much it is able to get out of Pixel phones powered by its custom chip. Recent Pixels, including the newest Pixel 7a, are some of the smartest Android phones with their handy features like the At a Glance widget and Magic Editor. And Google is planning to make them even more useful by letting your Pixel phone double up as a dashcam for your car.
The Personal Safety app on Pixel phones (and some non-Google handsets) handles everything that affects your physical safety, be it car crash detection or other emergency services. The folks at 9to5Google managed to enable a hidden dashcam feature on the latest version of the app, and it seems quite useful save for its few caveats.
Source: 9to5Google
With the feature enabled, a new Dashcam option will appear under the Be prepared section, which currently only has Safety check. You can either manually begin the video recording or set it to automatically start capturing the video as your phone connects to your car's Bluetooth. The outlet notes that there is no option to switch to the ultra-wide camera, which would've been helpful for a dashcam's use case. The phone can also record audio in dashcam mode, but you have the option to turn it off.
Its maximum recording length is 24 hours, while the video takes about 30MB of space for every minute of recording, translating to roughly 1.8GB of storage for an hour-long commute. These files are stored for a maximum of 3 days, after which the phone will get rid of them unless you choose to save any clips.
Source: 9to5Google
This dashcam feature supports background recording, allowing you to use your phone's music and navigation apps while the video is being captured. Video recording is already taxing for a phone, and when using your Pixel as a dashcam, you will most likely put it on the dashboard and even plug it in. Considering Pixels aren't the coolest-running phones around, this sounds like a perfect recipe for overheating the phone.
There is a good chance that your phone will unexpectedly stop the recording right before the very moment you need a clip the most for — that's how this universe mysteriously works. Having said that, the dashcam feature built into your phone will come in handy during one-off cases, like when you're being pulled over, but it certainly cannot replace a dedicated dashcam for your car.
Google hasn't announced this dashcam feature for Pixel phones officially yet, so you can't get it right away, unfortunately. Though from what we've gathered about this dashcam tool, it looks ripe for next month's Pixel Feature Drop. Hopefully, Google will bring this handy feature soon to its Pixel range as well as other Android handsets that support the Personal Safety app.