Android could soon let you convert physical SIM cards and import eSIM profiles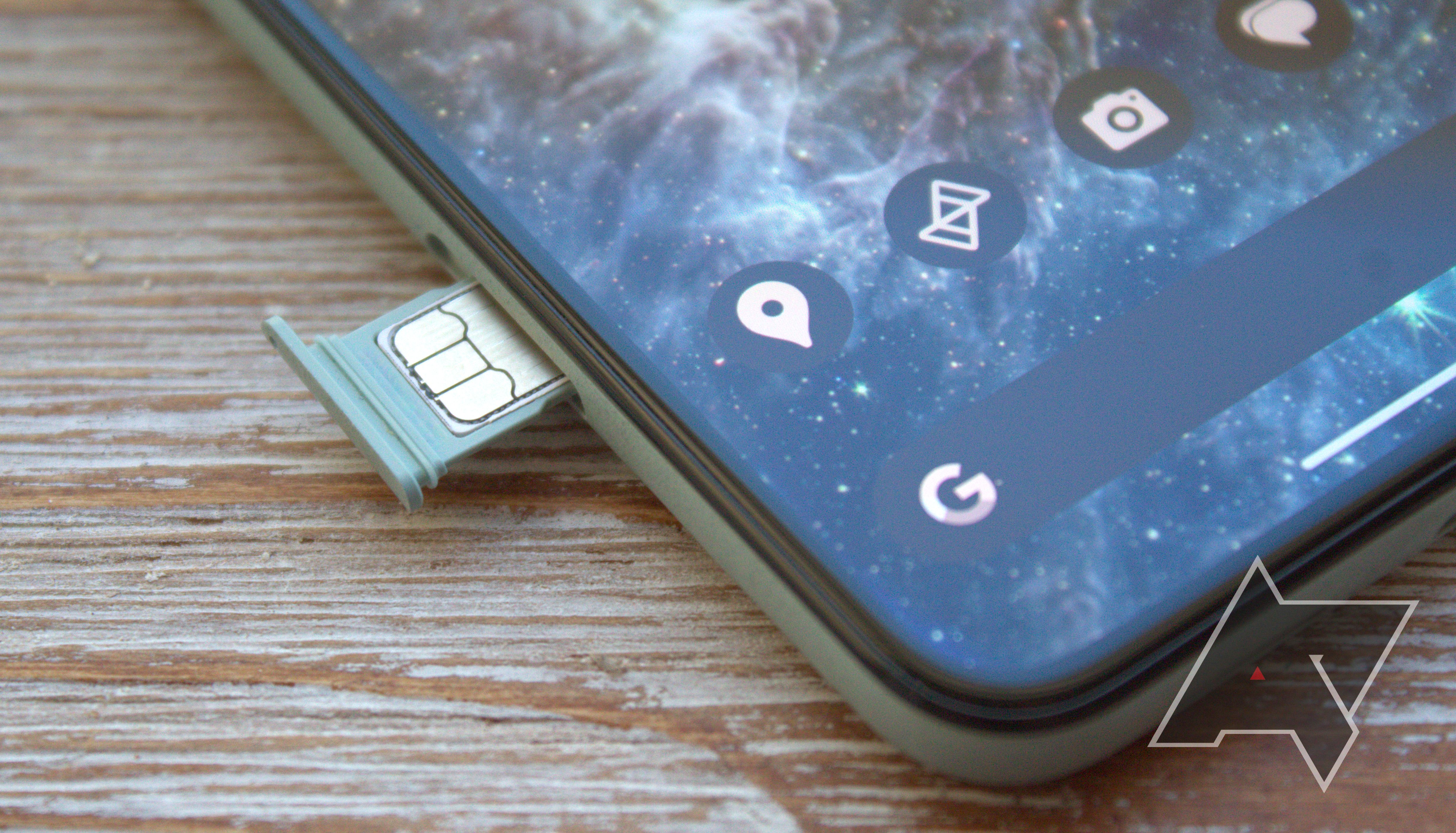 Google just began distributing its Android 13 QPR2 Beta 2 release, giving Pixel fans a glimpse of things to come in the March Feature Drop. In addition to 31 new emoji and a feature that lets you force-theme icons on your home screen, this latest version contains code that hints at major quality of life improvements for Android's eSIM experience.
According to Mishaal Rahman of Esper, you could soon be able to easily transfer an existing eSIM onto a new device or a fresh Android install. To make the feature even more accessible, Google looks like it may also be working on a system for converting the data on physical SIM cards into eSIMs.
When you're working with an eSIM, you install data to onto a secure module inside your phone that contains the same sort of information found on physical SIMs. This provides your device with the cryptographic keys needed to connect to your cell provider's network, all without the need to physically insert a card. In order to do this securely, your carrier provides you with a QR code to scan during setup — and right now if you ever switch phones or factory reset your device, you need to de-register the eSIM before re-registering with a QR code from your carrier once again.
Having to wait on hold with your carrier to set up an eSIM or switch to eSIM from a physical SIM card is less than ideal. Apple recently simplified this process for iPhone users in iOS 16 by providing a tool to convert physical SIM cards or migrate eSIMs from previous phones, and it appears Google is following suit with the code we're seeing.
Transferring eSIMs between devices is not a native feature of the eSIM specification, Rahman notes. This means Google may not be able to make this functionality available to all Android devices through AOSP, and instead may have to keep things exclusive to Pixel phones. Transferring eSIMs might only work when moving from one Pixel to another or when factory resetting the same device, and converting physical SIM profiles to eSIM would likely depend on carrier support.
If you'd like to get ahead of the game, it's actually not very hard to activate eSIM on any major US carrier with Android right now. Calling your carrier and scanning a QR code isn't as seamless as this new feature will eventually make things, but it's still better than keeping track of that tiny SIM card ejection tool.