There's a reason that Gmail is the most popular email service. It works on computers, Chromebooks, tablets, and everything from the oldest smartphones to the new Google Pixel 7 Pro. It integrates with the robust Google Workspace, makes full use of Google's best-in-class search capabilities, and always adds cool new features.
One of its cool features is archiving emails, which was available when Gmail launched in 2007. This gave users an easy way to save their emails online while giving them a clean inbox. Helping this feature was the 2GB of hard drive space that Gmail initially offered — a revolutionary amount of storage space at the time. The massive storage space enticed users to use it by archiving any emails they thought might be useful to them in the future.
The way Gmail used to archive emails
When Gmail was new, archiving emails worked like moving an email to a different folder. The email disappeared from the inbox and would be visible in the readily accessible archive folder. The only difference between archiving an email and moving it to another folder was the prominence of the archive button, both in the inbox and within an individual email.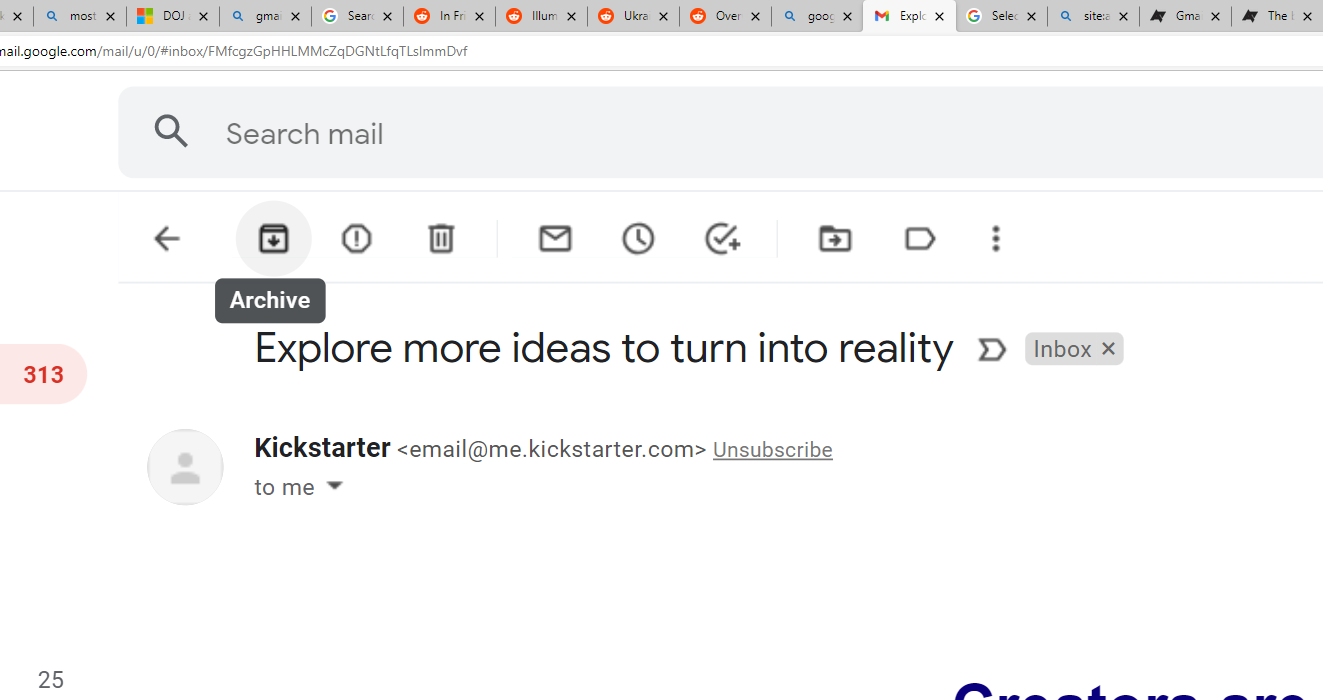 Users could find their archived emails in one of two ways: by opening the archive folder or searching for it in the search bar at the top of the page. An "archive" label could be easily found in the advanced search options if you wanted to search only the archive.
For those who want to browse archived emails, the folder is no longer readily available, and the archive label no longer appears in Gmail's list of labels. The removal of these two features seemed to force users to hunt down individual emails by remembering keywords to place in the search bar.
This is not the case. It's still possible to browse all your archived emails without searching for each one individually.
How Google archives email today
Even though archived emails don't appear in your inbox, and the archive label isn't readily available, the emails still show up when you search for them. Any archived email that contains a search term automatically shows up alongside the unarchived emails.
You can also hunt down archived emails using Gmail's search operators. Gmail's search bar is a marvel when it comes to advanced search operators. You can search by sender, recipient, date, label, category, attachment, and more. There's no shortage of operator combinations that will return all your archived emails and nothing else.
However, it's not necessary to enter these complicated search terms. Even though you can't see the Archive label in its regular locations, the Google search bar still recognizes it. To take advantage of this, enter the following text into Gmail's search bar:
in:archive
Type that in, run the search, and you'll see all your archived emails.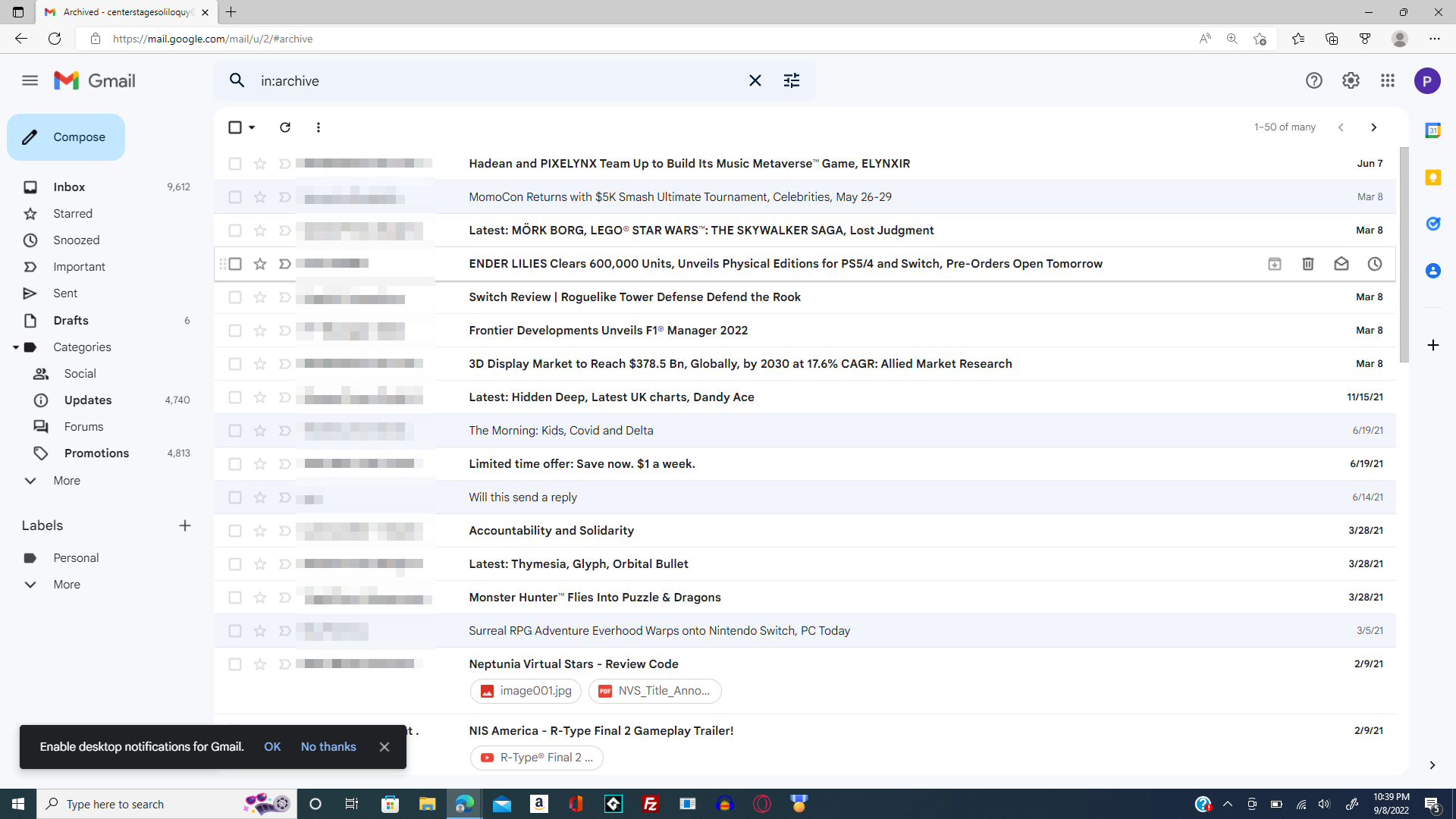 Basic search filters
If you want to find a specific email instead of only seeing all the emails you saved, use Google's search tools. To do this, click the filter icon next to the search bar. This gives you options to help you find your email.
From: Find emails by who sent them. Senders can be searched by their name and their email address.
To: Find emails by the person the email was sent to (usually only helpful when searching for emails you sent yourself).
Subject: Search only for words in the email's subject line rather than across the entire email.
Has the Words: Search for words you know are in the email.
Doesn't have: Remove every email that contains certain words from the search results.
Size: Choose the size of the email you're searching for. You can choose a maximum or a minimum size.
Date within: Choose a date range in which the email was sent or received.
Search: A drop-down box where you choose the inbox, outbox, folder, tab, or label to search.
Has attachment: Check this box if the email you're searching for has an attachment.
Don't include chats: Remove all chat logs from the search results.
More Gmail Search Options
There's more to Google's advanced search features than the list above. If an email you're searching for is proving to be particularly elusive, a detailed search might help you hunt it down. To learn more about Gmail's advanced search features, check out our ultimate guide to Gmail's advanced search filters.