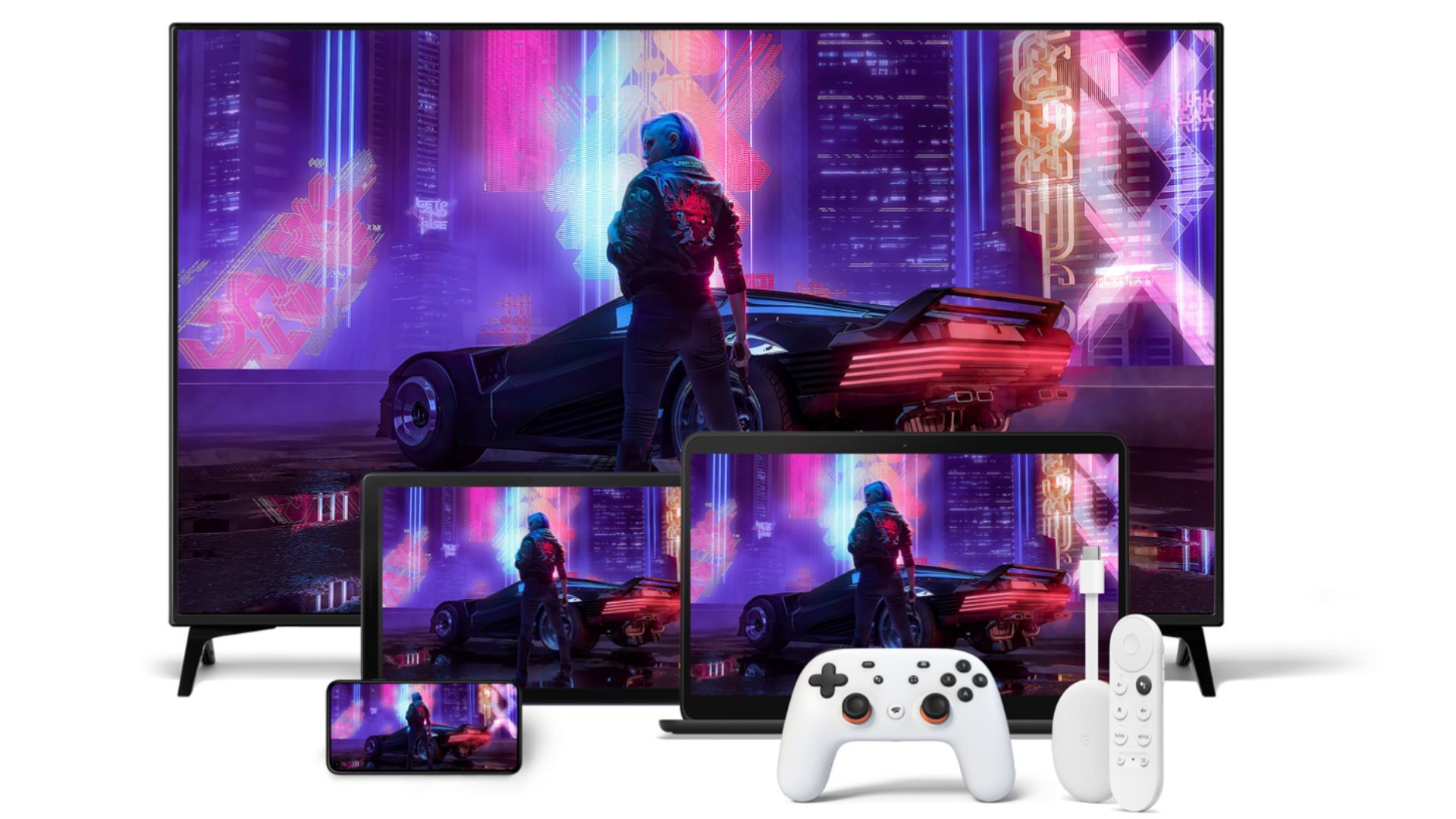 You might've built up a library using Google's Stadia platform on your favorite Android gaming phone but then were left anxious about what would happen to all your games and purchases after learning the sudden news of an impending shutdown of Google Stadia. Thankfully, there's a contingency plan put in place by Google, so you won't be left empty-handed after the store shuts down. Google has announced everyone will receive refunds on all Google Stadia products and games by January 18th, 2023. And as of November 9th, Google has begun processing refunds. Meanwhile, third-party developers and publishers like Ubisoft have also stepped up by bringing transfer services for game purchases from Stadia to other accounts. So with all this info revealed in the wake of Google's closure announcement, we've outlined how you take part in the return process before the doors shut for good.
Eligibility on refunds
Everyone is eligible to receive refunds on hardware and software products from the Google store and Stadia store, respectively. The specific products eligible to receive a refund include:
Google Stadia controller
Founders Edition
Premiere Edition
Play and Watch with Google TV packages
Games and add-ons
Unfortunately, you can't obtain a refund for your Stadia Pro subscriptions. But, if you're already subscribed, you can continue playing through your Pro subscription without further charge until the service terminates.
How to get your Google Stadia refund
Hardware purchases don't need to be returned to the Google store, but you can track your purchases by visiting your Order History on the store's website; just ensure you sign in on the correct account tied to your purchases.
Hardware refunds for Google Stadia products
Since November 30th, Google has begun automatically processing refunds for hardware purchases on Stadia products. However, keep an eye out on your email, and chances are you may receive only some of your refunds at once; Google anticipates that most refunds will be processed by the January 18th, 2022, deadline.
Stadia store has shut down
The Stadia store is officially closed, so you can no longer purchase games. However, you can still view your software purchases in the payments section. As of November 9th, Google has begun rolling out automatic refunds sent to your original payment. If Google cannot issue a refund to your original payment you will receive an email on your linked Google account with additional instructions.
Note: Customers with 20 or fewer purchases will receive one email per each transaction made, whereas customers who've made 21 or more will receive one email summarizing all the refund attempts.
Pre-orders
All pre-orders have been automatically canceled, and you won't be charged; expect to receive a refund on your original payment method if it so happens that you've been charged already. If you cannot get the refund processed on your original payment method, keep your email communications open — you'll receive email instructions on acquiring the refund using a new payment method.
How to receive your refund if you can't access your original payment method
The process of how to receive your refund when you've lost access to your original payment method isn't crystal clear; some customers have reported on Twitter that they have yet to be able to set up a new payment method. Google outlines the first step is to contact the company that has issued your original payment method and see if that bank institution has already accepted the refund. And if it hasn't, then Google will email instructions on setting up a new payment method. In other cases, you may need to prepare a Payoneer account to acquire your refund.
Google Play Store credit and negative Play Points
You might've purchased your Stadia games using your racked-up Play Store credit Points, which you'd obtain from answering Opinion Rewards, using Google Play gift cards, and from redeeming Play Points. Well as of right now, there's a caveat when it comes to issuing the refunds to your paid Google Play Store credit. Customers who've previously used Play Points for credits are now learning you'll receive a negative balance for your Play Points once the refund comes through.
Any credit used to buy games will be credited back as Google Play Store credit (and is stuck on your account), which may lead you to see negative Play Points if that was one of your payment sources. So far it seems to only affect US-based customers, and Google is working on a tailored solution to fix this issue.
Transferring Google Stadia Ubisoft games to PC
Ubisoft is already developing a way to transfer Ubisoft games purchased on Google Stadia so that you can play those games on your PC. We suspect it'll be done through Ubisoft Connect, the digital distribution and management service for Ubisoft across platforms. Rest assured that details for how this all works will be released well ahead of time.
If you don't own a PC to play Ubisoft titles for this particular account transfer process, thankfully, all Stadia game purchases will receive a refund from Google.
Offered support by other game developers and publishers
Thankfully more developers and publishers are helping players migrate onto other platforms to make light of Google Stadia's sudden shutdown. Bethesda is gifting a free copy of Elder Scrolls Online for PC and Mac, preservation of account progress, and email instructions on moving saved data. CDProjektRed won't offer a free copy for Cyberpunk 2077, but you can transfer your saved progress using Google Takeout onto your PC.
Bungie and IO Interactive are reportedly looking for ways to transfer your saved data from Destiny 2 and Hitman onto other platforms, but we don't have any information on how this process will work yet.
Acquiring free Steam codes
Some developers and publishers will be gifting free Steam codes for the games on Google Stadia. So far, we know of Fishing Cactus and Embr. You'll have to contact the respective emails with proof of ownership on their select games. Once you've received your code, you'll have to redeem the Steam code to re-acquire those games.
Fishing Cactus
epistory@fishingcactus.com
Embr
feedback@musegames.com
Don't let the impending shutdown stress you out
Thankfully, you're not taking a loss once Google Stadia officially shuts down this January; there will be ways to get your money back, but there may be bumps in the road while you're patiently waiting. In the meantime, the Google Play Store still offers some of the best games on Android, which may help build your library back up before Google Stadia shuts down for good.