Because spilling ████████ is the new Black Panther isn't very cool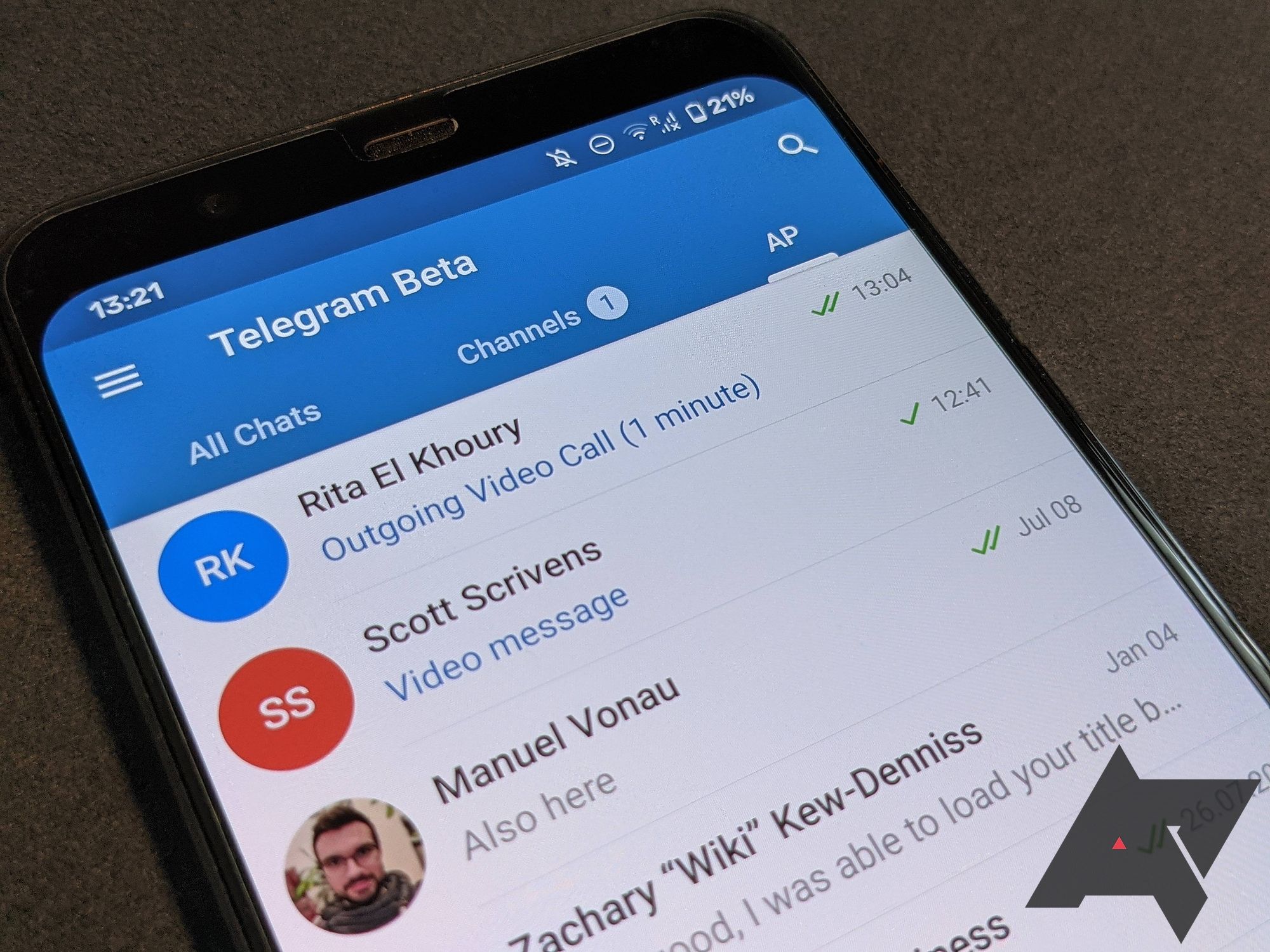 It's impossible to steer clear of pop culture spoilers when they are practically everywhere on the internet and, sometimes, in your chat box. While you can avoid reading an online review until you've watched the last episode of The Last of Us, how will you stop that diehard MCU fan in your chat group from spoiling the movie you've been eagerly waiting for?
Enter Telegram's nifty spoiler redaction tool! Using this text formatting style, you can save yourself from accidentally coming across a major spoiler before you catch up on a hyped-up series on one of your favorite streaming platforms. And after that, you can be a little more considerate toward your friends who are still an episode or two behind when discussing that show in a Telegram group. This is how to use spoiler styling in Telegram.
How to send a Telegram message with spoiler styling
The Telegram app for Android has made it easy to hide spoilers by adding a new option to the existing text formatting list. This is what you need to do:
After typing your message in the chat box, select the portion of the text you want to keep from the recipients.
Tap Spoiler in the context menu that pops up. It replaces the selected text with the spoiler animation.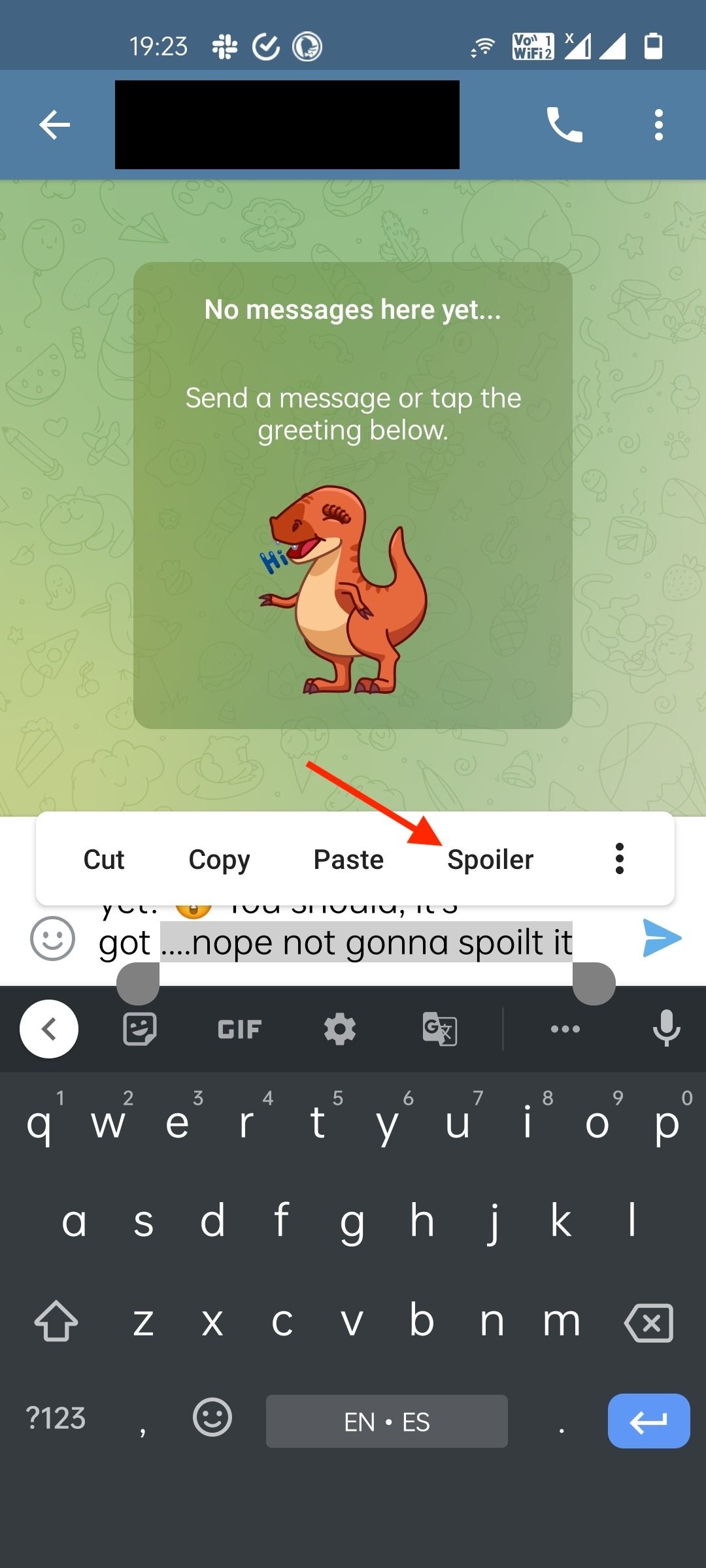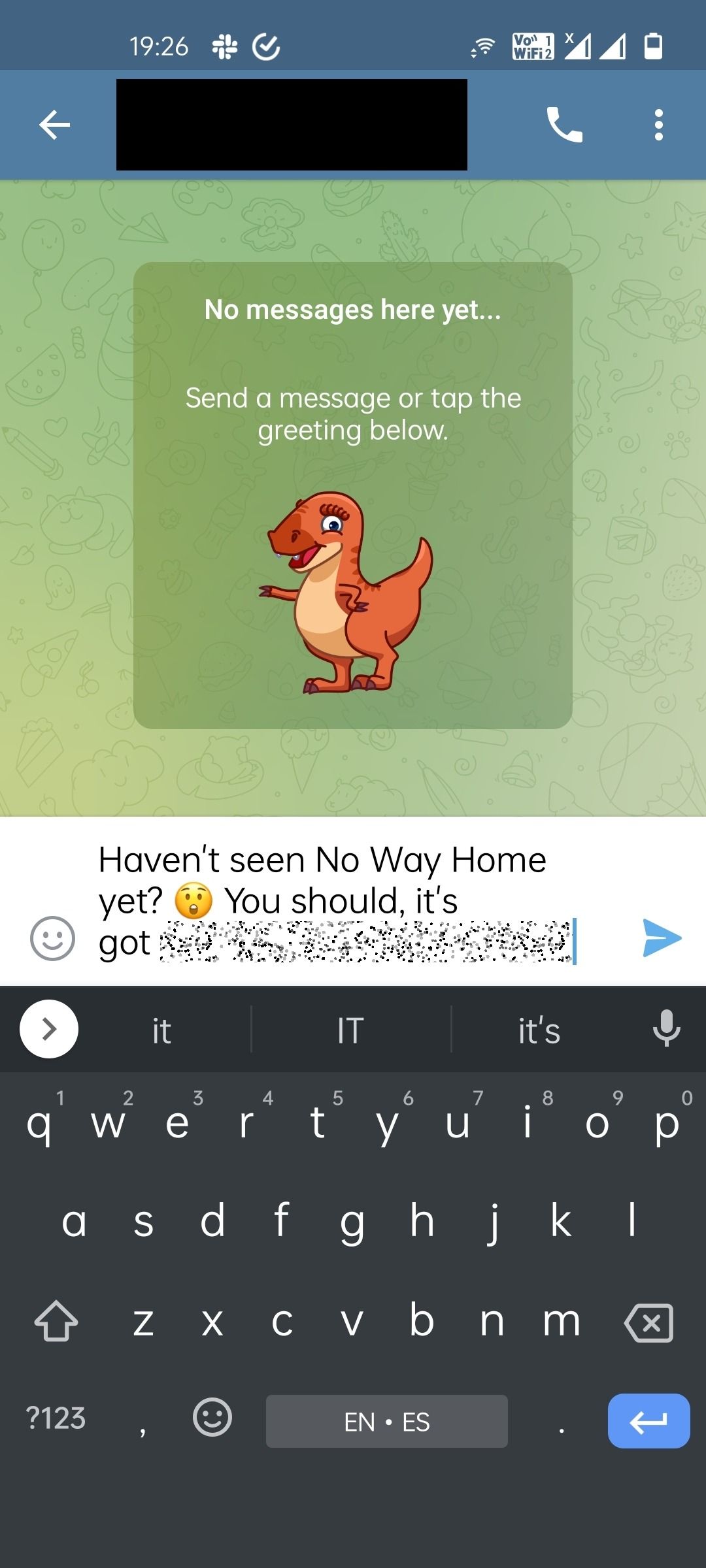 Select the Send button to send the message as usual.
How to view a spoiler message on Telegram
Telegram covers the spoiler text with the same animation on the recipient's end, even in the message notification. When you receive a message with this spoiler alert, you can uncover the hidden text with a single tap on the animation.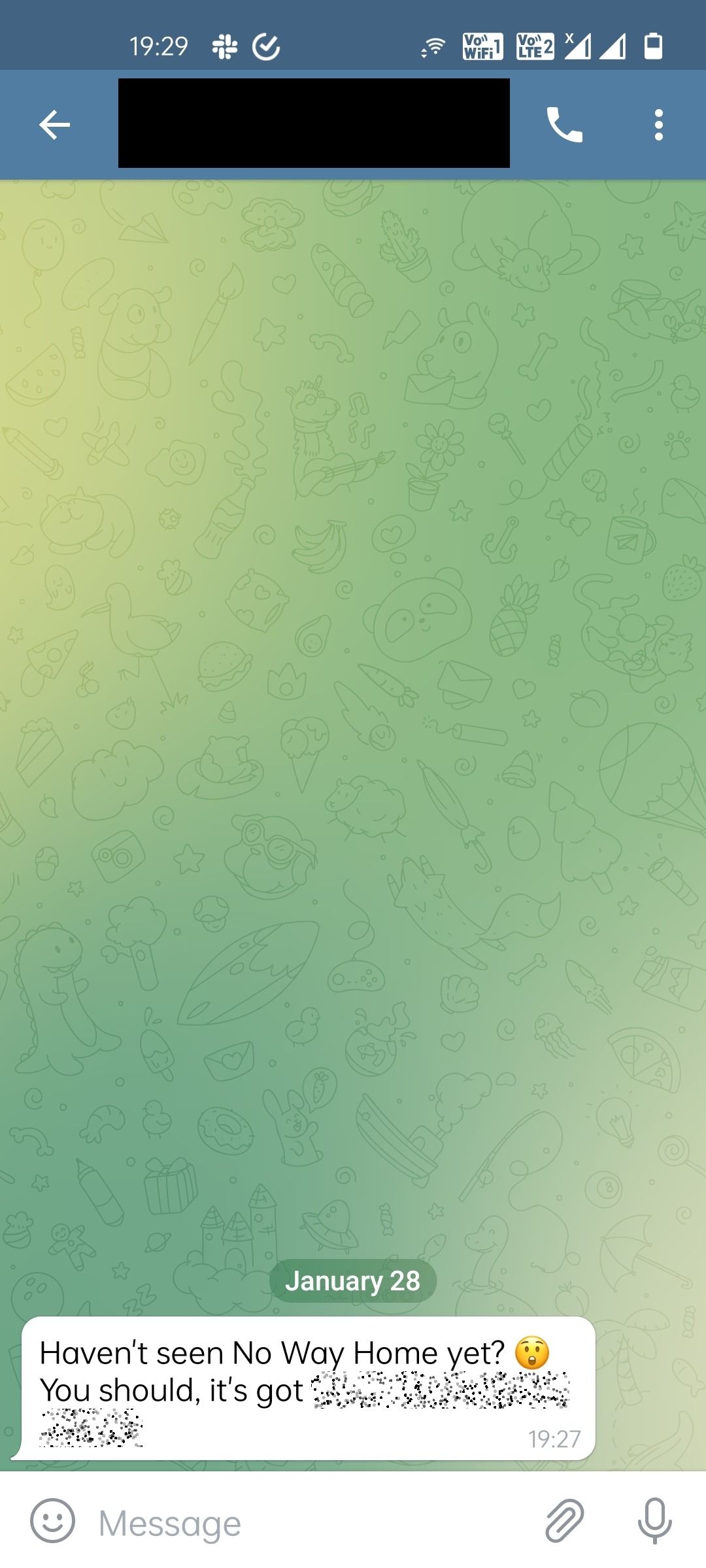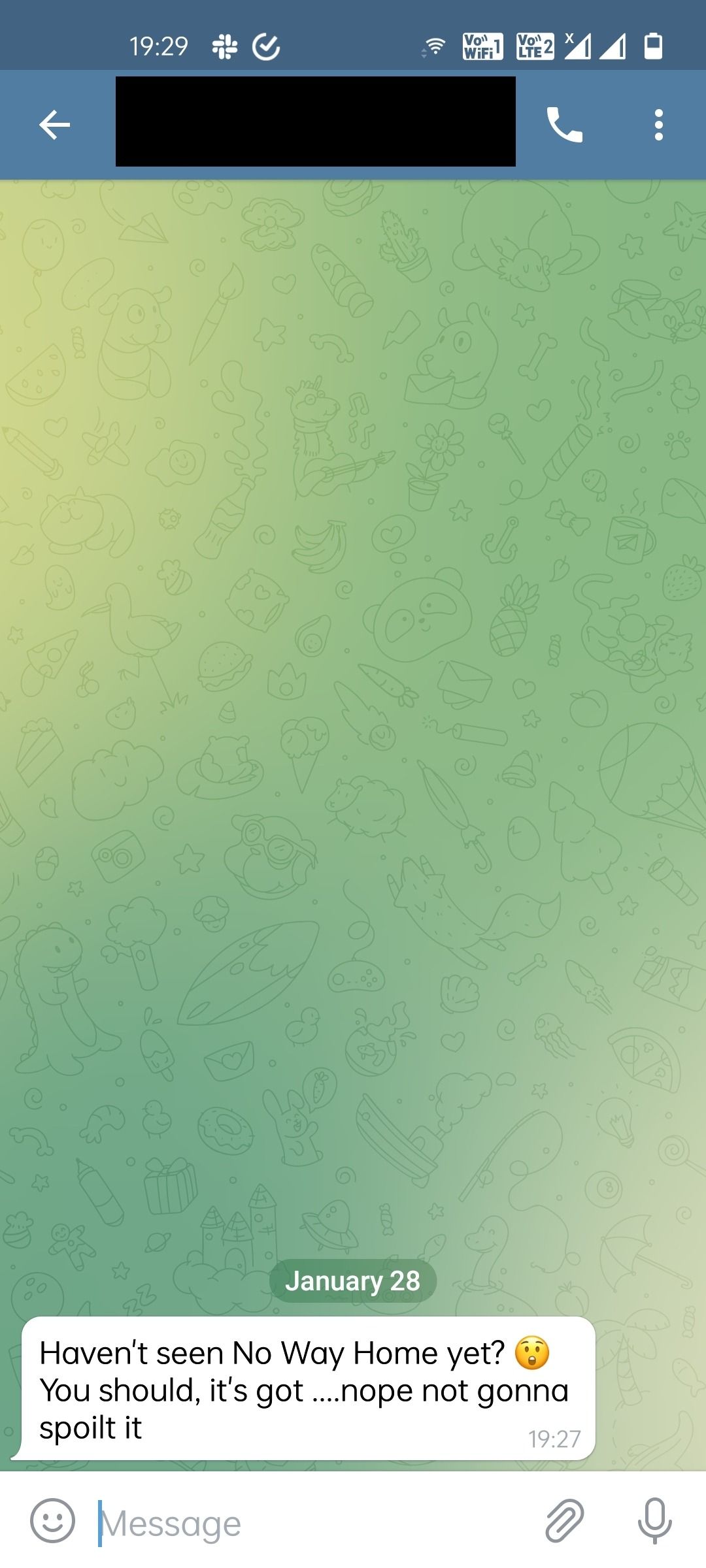 If you accidentally reveal the spoiler message, there's no quick gesture to hide it again. Your only option is to exit the chat window and get back in. Doing this resets the redaction, and the animation once again covers the text.
Spoiler styling is just one of the many handy features Telegram supports. For instance, it lets you log in on multiple devices simultaneously without having to frustratingly fiddle with a primary device to authorize login sessions, as with WhatsApp. So, chat all you want on your work laptop and seamlessly take your conversations to one of the best Android tablets without missing a beat. And if you're worried about your account's security while juggling between devices, you can take some simple steps to safely use your Telegram account and make your chats more private.