Alexander Melnikov: Fantasie: 7 Composers, 7 Keyboards
Alexander Melnikov, keyboards
Harmonia Mundi 902702 (24/96 WAV). 2023. Martin Sauer, prod.; Benedikt Schröder, eng.
Performance *****
Sonics ****½
On the face of it, Alexander Melnikov's Fantasie: 7 Composers, 7 Keyboards is an audiophile's dream. A follow-up to keyboard genius Melnikov's marvelous 2018 Harmonia Mundi recital, Four Pieces, Four Pianos, it presents the keyboard fantasies of seven great composers, from Johann Sebastian Bach to Alfred Schnittke, on seven very different-sounding historic instruments. Each of the instruments, which range from a copy of Hans Ruckers II's two-manual harpsichord from 1624 (rebuilt ca. 1720) to a Steinway & Sons Model D-274 piano from 2014, produces the sound the composer likely expected to hear.
Superbly recorded in the ideal acoustic of the famed Teldex Studio Berlin, Fantasie is an excellent test for the timbral accuracy, resolution, speed, dynamic control, and realism of any system. If you crank up the sound of the harpsichord, which was designed with smaller venues in mind, you may be blasted away by the Steinway D. If they sound similar in volume and weight, your hi-fi system has a problem.
But Fantasie's value extends well beyond the audiophile kingdom. As historic keyboard specialist Melnikov traces the evolution of the "fantasia" (aka fantasy, fantaisie, Phantasie)—a free-form format through which composers often share their most personal and emotionally revealing music—he does so as a poet gifted with heightened emotional intelligence and superb technique. His performances ravish the emotions much as his instrumental choices nourish the senses.
The influence of Bach's intense Chromatic Fantasia and Fugue in D minor can be heard in every other fantasy on this recording. Probably composed around 1720, it may convey his torment at the unexpected death of his first wife, Maria Barbara. The harpsichord's high-frequency clatter, the bass rumble of its action, and its dynamic limitations magnify the unrelenting sense of torment that pervades this shattering music.
Melnikov plays the Chromatic Fantasia and Fugue in D minor magnificently; the same can be said for the similarly moving Free Fantasia in F-sharp minor by J.S.'s son C.P.E. Bach. Melnikov's keyboard of choice for this piece, a tangent piano from 1790, which permits dynamic shading, enables the unleashing of a gorgeous flood of sound that at one point resembles a lovelorn songbird crying desperately for its mate before sinking into silent resignation.
"Is this actually by Mozart?" you may ask upon hearing the surviving fragment of that composer's Fantasia in C minor. Performed on a fortepiano inspired by Anton Walter's Viennese fortepiano of 1795, the sadness and strangeness of this music can be overwhelming. The fortepiano's responsive action allows Melnikov to employ the finest grades of dynamic shading to express the fragility and pathetic whimper in the surviving fragment of another Mozart fantasia, in D minor. When Mozart shifts surprisingly from sadness to joy midway through, the tonal envelope shifts as well.
A Graff fortepiano, built in Vienna a third of a century later, provides extra heft ideal for Felix Mendelssohn's ultra-romantic Fantasia in F-sharp minor. Longing, churning torrents of emotion—expressed through an instrument that produces delicate highs with significantly less sparkle than the earlier keyboards—culminate in a breathtakingly fast Presto that dies off unexpectedly at the end.
Chopin's Fantaisie in F minor deserves no less than a classic Parisian Érard from 1885—and it gets one. Melnikov exploits every sound this large instrument can produce, from the depth of its extended low end to the sparkling chime of its high treble. It may be true that neither an Érard nor an AI chatbot has a soul, but Melnikov makes it seem as though this Érard piano shares Chopin's.
Busoni's Fantasia in modo antico seems tailor-made for the darker, more ponderous low end of an early 20th century Bechstein, and Schnittke's genre-shattering Improvisation and Fugue demands a modern Steinway, which effectively delivers its profane screeches, shocks, and disruptive outbursts. Schnittke's music, with more than a little help from Melnikov, pounds the fantasy genre to shreds before laughing its way to its final bars. No wonder the Soviet Ministry of Culture, which commissioned the work for the 1966 Tchaikovsky Piano Competition, chose not to have it performed there. A perfect end to a nigh-perfect recital. Bravo!—Jason Victor Serinus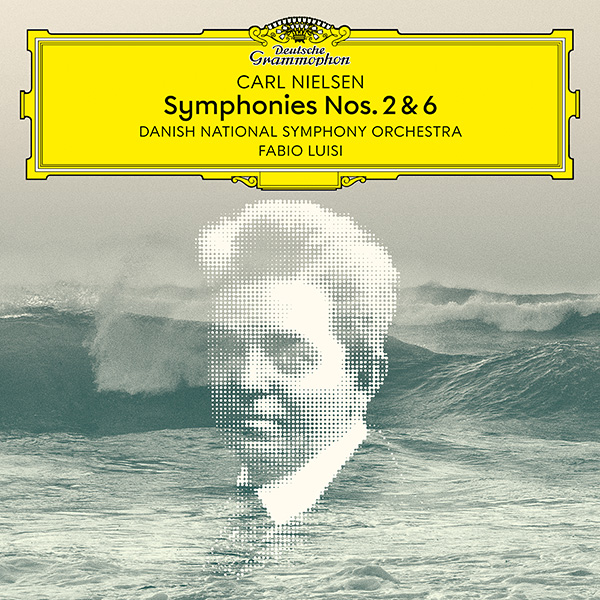 Nielsen: Symphonies 2 (The Four Temperaments) & 6 (Sinfonia semplice)
Danish National Symphony Orchestra/Fabio Luisi
Deutsche Grammophon 00028948634811 (16/44.1 WAV). 2023. Bernhard Güttler, prod.; Mikkel Nymand, eng.
Performance *****
Sonics ****
The second symphony, with its depiction of the four classical "humors" in conventional, easily grasped structures, is the most readily accessible Nielsen symphony. For the maestro, though, it's harder: The busy, almost pointillist scoring requires skilled balancing, and it presents a notorious conducting trap that isn't avoided even in some major productions.
Luisi is up to the challenges, as we know from the incisive opening address. The gentler following transition, and the plaintive oboe solo, bespeak a taut, characterful first movement with an occasional rhetorical touch. Luisi avoids the trap at the start of the "phlegmatic" second movement—though the scansion is correctly ambiguous—which is controlled yet easygoing. The main theme of the Andante malinconico, stoic and resolute, opens into an anguished lament on its tutti return. The moderately paced finale is bustling, even boisterous.
The title of the sixth, Sinfonia semplice, is ironic: There's nothing simple about it. Nielsen weaves the two outer movements from wisps and fragments: The opening bars are almost Webern; later, a fugato develops from peculiar reed curlicues. Cutesy dance motifs belie, or are interrupted by, the turbulent goings-on around them. As performed here, both middle movements reminded me of Bartók's Concerto for Orchestra, with the Proposta seria building to an intense outcry. Bracing brass attacks and fluid woodwinds color the finale's variations; the performance ends as mysteriously as it began, here with a low unison.
In the second, the heavy ambience, noticeable after cadences and around solo reeds, produces a vivid presence but neutralizes some of the score's color. The sixth has plenty of variety: The glockenspiel taps are crisp and clear, while the unison horns have impressive depth.—Stephen Francis Vasta
Beethoven: Violin Concerto in D Major (cadenzas by Jörg Widmann); Fragment from Violin Concerto in C Major
Veronika Eberle, violin; London Symphony Orchestra, Sir Simon Rattle, cond.
LSO5094 SACD (24/96 WAV download). 2023. Andrew Cornall, prod.; Neil Hutchinson & Jonathan Stokes, eng.
Performance *****
Sonics ****½
This D Major concerto is equally essential because of Veronika Eberle's musicianship, Rattle's sympathetic conducting, and the strength of the percussion—all well-captured in DSD256. Rattle first began championing Eberle when, at age 16, she performed this concerto at the 2006 Salzburg Easter Festival. If her playing is a mite emphatic in the opening movement, it sings tenderly, with heartbreaking loveliness, in the middle movement. Her softest tones pull you deep into Beethoven's world, which makes that movement's unbroken transition from Widmann's universe to Beethoven's finale all the more striking. Equally striking: finding the seeds of the D Major Concerto in the sole surviving fragment of a violin concerto, in C Major, begun 16 years earlier.
As accustomed as Beethoven lovers may be to a choice of multiple cadenzas, the cadenzas by Jörg Widmann stand distinct. Rather than either mimicking Beethoven's style or wrenching his music ahead 216 years, Widmann opts for a hybrid approach in which, in his own words, "Beethoven's themes could appear in a very different light." That they do, especially when the violin is joined, as it is here sometimes, by timpani and double bass. In the first movement cadenza, the violin seems to be at war with timpani, the recurring feeling of opposition related more to events in Beethoven's life than to the music he composed for the concerto. Despite that weakness, Beethoven's themes remain recognizable, in ways that make this recording beyond fascinating. Add the defiant dialogue in the final movement cadenza, and you have a must-listen recording for lovers of classical and contemporary music.—Jason Victor Serinus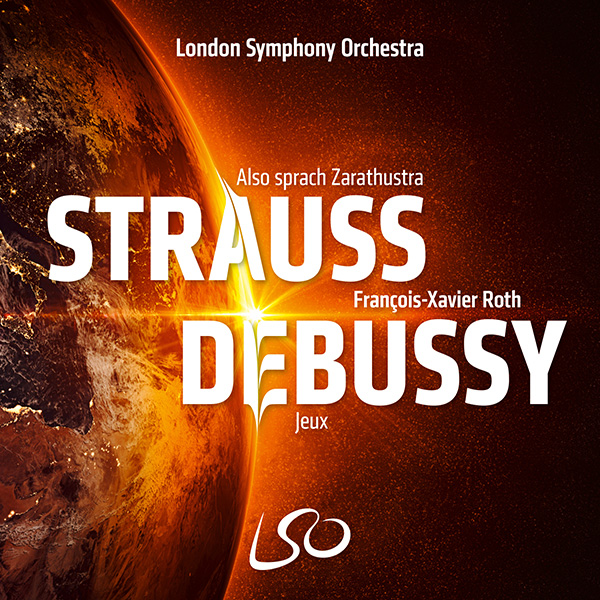 R. Strauss: Also sprach Zarathustra
Debussy: Jeux
London Symphony Orchestra/François-Xavier Roth
LSO Live LSO0833 (CD). Nicholas Parker, prod.; Jonathan Stokes and Neil Hutchinson, engs.
Performance ****
Sonics ****
For 15 minutes or so, Roth delivers one of the best Zarathustras in a while, a reading marked primarily by restraint. He doesn't overplay the familiar "sunrise": The organ pedal point is solid and unobtrusive, the fanfare firm and grand. The divided strings enter cautiously but with silky, vibrant tone. Roth's speed for track 4 leaves the little notes sounding slightly frazzled, but it surges effectively. The Grablied fugue begins almost too quietly but builds steadily. Riding out of it, Roth nails the sudden upward color shift.
But in the forthright Der Genesende, the playing turns slightly nervous, lacking buoyancy; only at the violin solo do things settle, though still without the previous unforced assurance. Das Tanzlied rolls along brightly, for once avoiding longueurs, though the climax could be weightier. In the closing section, the string "duets" are calm, but the concluding bass pizzicatos teeter on inaudibility: They really are too soft.
The shimmering, indirect harmonic progressions of Debussy's Jeux make it a good foil for the Strauss. Again, Roth begins much too quietly, but thereafter he invests much of it with an appropriate dancing lightness and lilt—this is a ballet, after all—and the LSO plays splendidly, the fleeting, darting fragments coalescing into small-scale surges.
How's the sound? The disposition of instruments across the playing area is clear; Strauss's organ bass pedal is clean, with the quieter ranks slightly distanced. The timbres are vivid, and the brass choir—even in Zarathustra's soft trombones—has plenty of depth. In some climactic tuttis, however, the treble turns edgy.
Confusingly, the downloadable Zarathustra files credit Dudamel and the Berlin Philharmonic instead of the performers listed here.—Stephen Francis Vasta