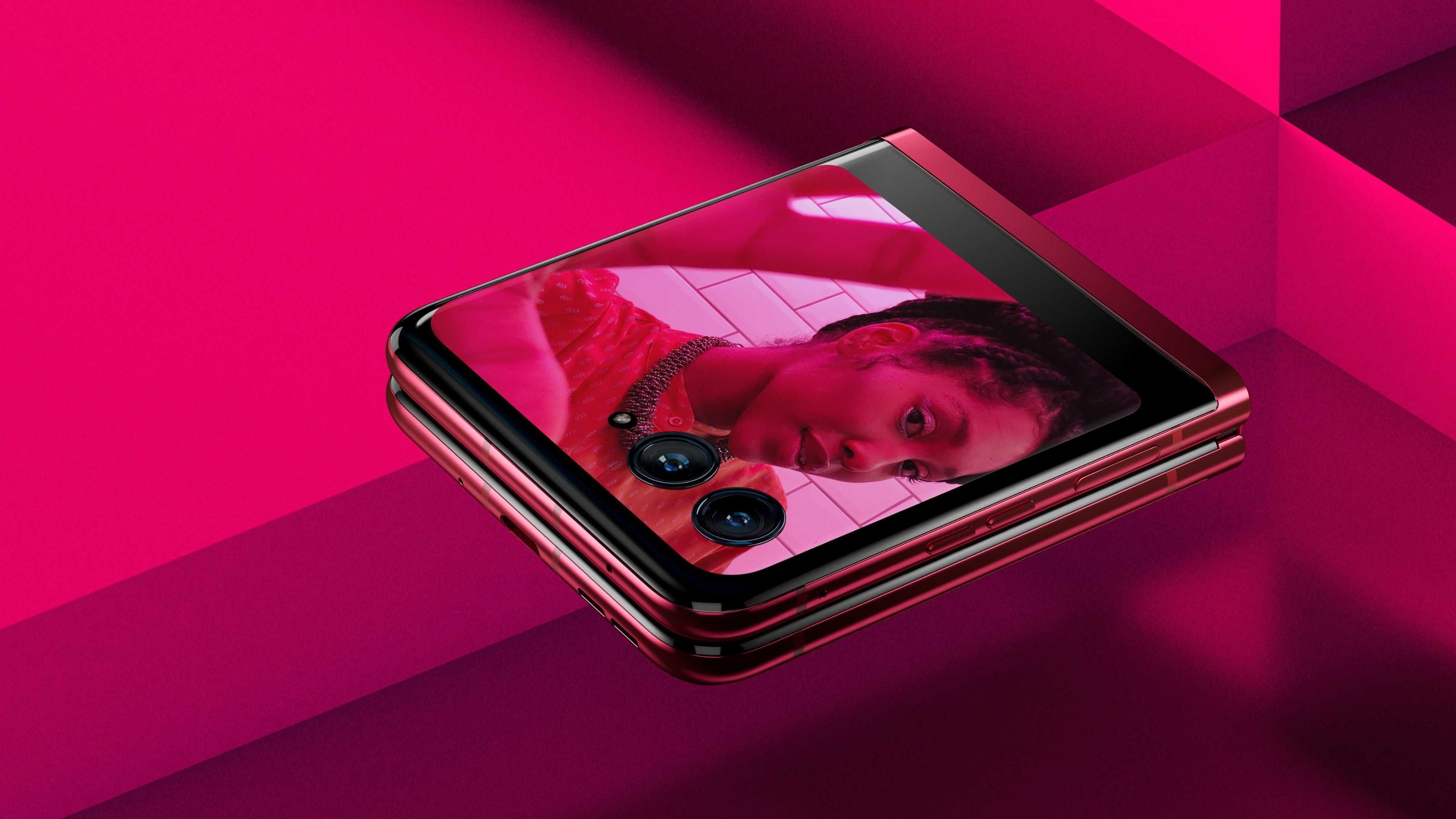 We already have a good idea of what's in store with the 2023 Moto Razr series, the fourth version of Motorola's clamshell foldable phone lineup. Thanks to a few screenshots shared by Evan Blass in April, we got a glimpse of a massive cover screen, supposedly for a higher-end version dubbed the Moto Razr 40 Ultra. A few days ago, its more budget-friendly sibling posed for the camera in a series of leaked marketing images. These leaks suggest that the Razr 40 series is ready for launch, and Motorola has just confirmed a date.
Motorola teased two clamshell foldable models on its Twitter page, presumably the Razr 40 and 40 Ultra, along with a caption that states, "Flip the script. June 1." It's safe to say the phone maker's next flip phone will make its debut on that date.
This means the 2023 Razr will launch a bit earlier than the previous model — the Moto Razr 2022 was introduced in August of last year. If Motorola follows the same launch pattern as last year, the Razr 40 series could make its debut in China before going global.
Evan Blass previously leaked the launch date for the upcoming device, and Motorola's teaser only confirms that rumor. The same leaker has also just revealed a bunch of images showing off the large cover screen of the Razr 40 Ultra in all its glory. The leak gives us our best look yet at the premium foldable model in cherry red, black, white, and blue colorways.
That said, there's no official word on the phone's specs as yet. There's talk that the Ultra variant won't have an upgraded processor, instead sticking with the same Snapdragon 8+ Gen 1 found in last year's model. It's also said to have a 3,640mAh battery with 33W fast charging support, which is a significant upgrade over the 2022 Razr.
While not as fast as the Snapdragon 8 Gen 2, the older Snapdragon chipset is no slouch when it comes to gaming and running multiple apps at the same time. It's a safe bet that this year's Razr models will be capable of going head-to-head against many of the leading Android phones that have been released so far this year.
However, with Samsung's upcoming foldable devices, particularly the Galaxy Z Fold 5 and Flip 5, due out in just over two months, the next Razr may face an uphill battle.