For $33 a month, this kitchen bin will keep your leftovers from going to waste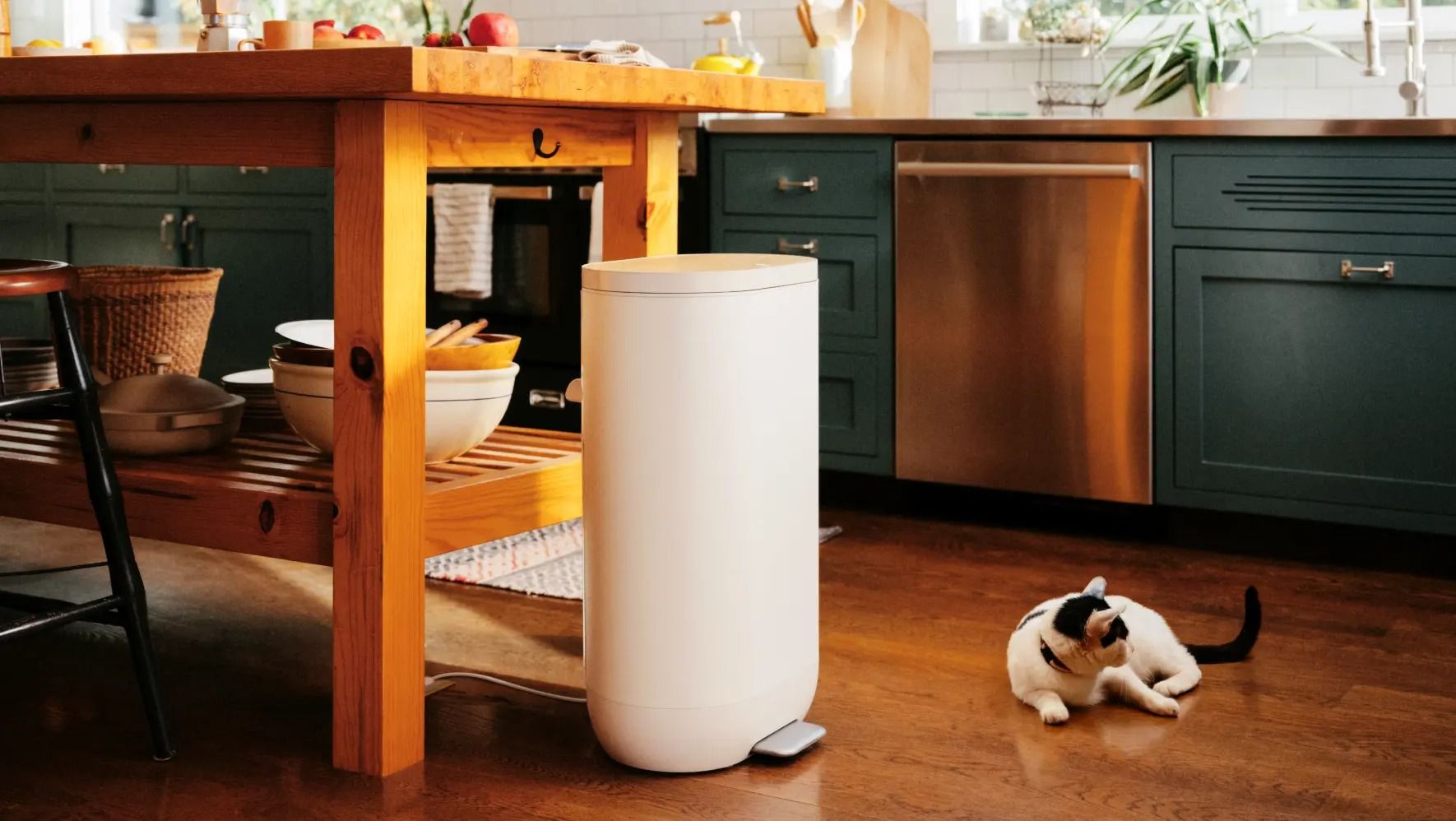 If you've ever let some leftovers go bad in your fridge, you're not alone. The US Environmental Protection Agency recorded over 63 million tons of food waste generated by households and businesses in 2018 alone, with only 4 percent of the bulk going to compost. That's bad enough on its own, and it's even more outrageous to think about how all this food waste also feeds the climate crisis. Why not feed it to the chickens? A startup created by Nest's co-founder saw an untapped opportunity in this growing societal problem and introduced a kitchen bin that converts food scraps into chicken feed.
Mill, a company founded by Matt Rogers and Harry Tannenbaum, who worked together at Nest, has launched a subscription-based service that aims to divert food waste from landfills and instead send it to farms in a form that chickens can consume. The Mill Membership service will provide every customer with a Wi-Fi-connected kitchen bin that's designed to dry, grind, and deodorize food waste. The bin takes a few weeks to fill, which means you can keep throwing food scraps in it every night without having to empty it.
The grinding process results in food grounds, and once your bin is full, you can schedule a pickup via the Mill app. The dried-out material can be placed inside a box with pre-paid US postage. The grounds will then be collected by the US Postal Service and delivered to Mill's headquarters, where they will be processed into chicken feed ingredients. Your subscription also includes replacement charcoal filters for removing bad odors from your food waste.
In addition to scheduling a pickup, the Mill app includes a few ways to monitor the bin and check which food items are safe to throw in via a food library. The bin itself has an 11-liter bucket capacity and a powder-coated steel enclosure.
If you frequently overstock your fridge with leftovers, you can subscribe to Mill for $33 per month if paid annually. You can also choose a month-to-month payment term for $45; sign up today, and Mill will set you up in the spring. The company hopes that the service will contribute to a half-ton reduction in greenhouse gas emissions per household per year. There are also a few eco-friendly Android apps to keep food out of landfills.