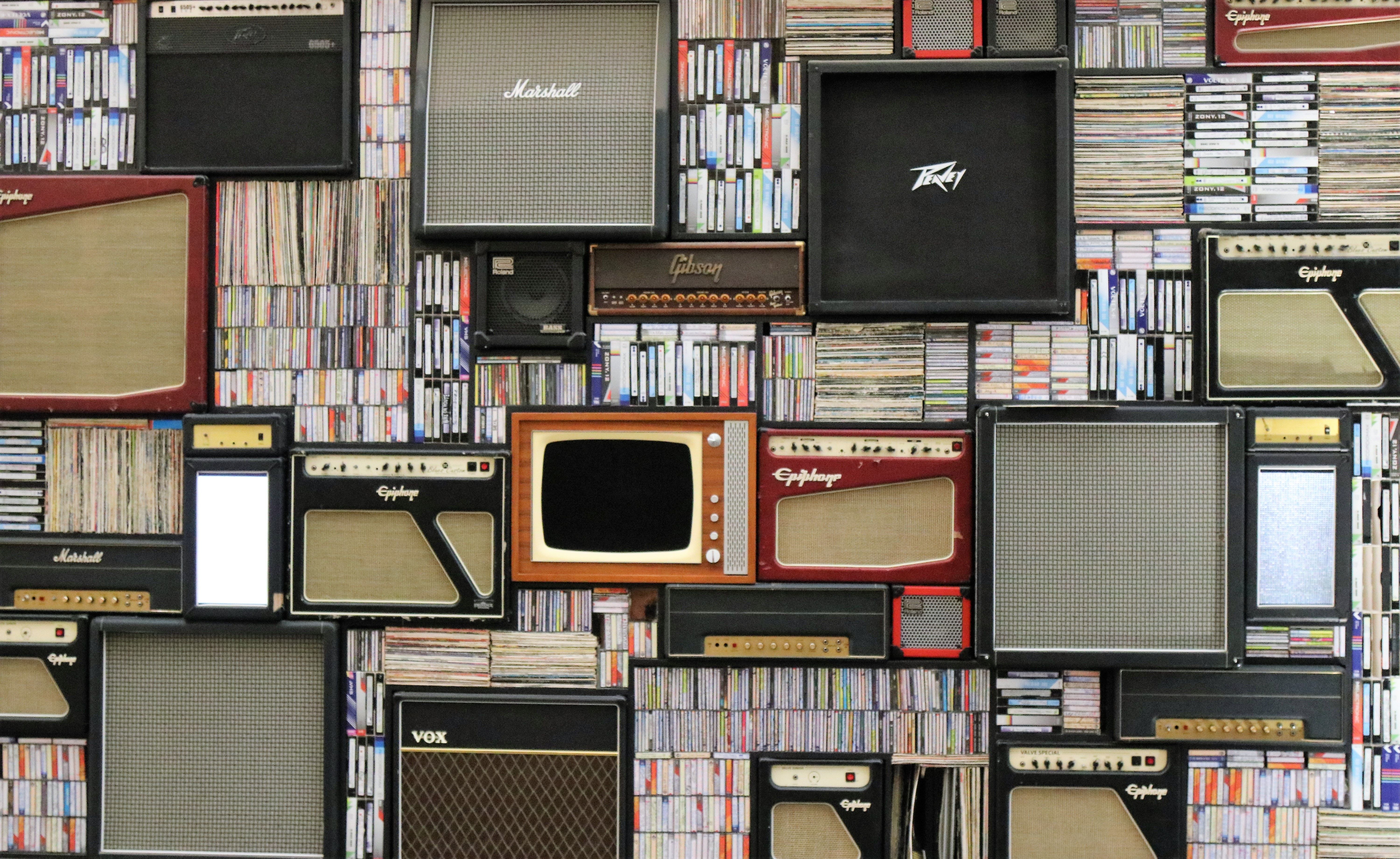 Gone are the days when we relied on a cable connection to watch our favorite movies, TV shows, and sports events. On-demand streaming services have slowly started replacing cable TV. They have native apps on phones, smart TVs, and the best streaming devices to offer live channels, news, and entertainment without a pricey cable subscription.
The streaming market is filled with dozens of choices, and finding the right one for your preference can be challenging. To make things easier, we hand-picked the top streaming services that deliver the best bang for the buck in their respective genres.
There is no one-size-fits-all streaming service to fulfill all your requirements. For example, ESPN+, Disney, or a Netflix subscription won't give you much value if you mostly watch live TV channels. They are suitable for sports and on-demand entertainment only. You can't pick one or two apps from the list and expect to watch all the sports events, news channels, latest or cult movies, and TV shows. You must narrow down your needs to pick relevant streaming services.
1. YouTube TV: The best for cord-cutters
YouTube TV is the perfect choice for people who are tired of expensive cable packages with lots of hidden add-ons. The service carries more than 85 channels in the entertainment, news, sports, and kids' categories. Unlike some of its rivals, all 85+ live TV channels are available in the U.S. nationwide.
YouTube TV pricing starts at $65 per month and offers unlimited cloud DVR storage with playback controls and up to three simultaneous streams. You can also get sports, 4K Plus, and partner network add-ons like HBO Max and Showtime to upgrade your streaming experience.
YouTube TV carries live TV channels from major networks like NBC, CBS, FOX, and Disney. The company has been in several carriage disputes over the past few years, but nearly all have been amicably resolved. YouTube TV is ideal for watching live TV channels at home or on the go. The on-demand content library is slim compared to others. YouTube TV doesn't produce TV shows and movies either.
2. Netflix: The best for on-demand content
While Netflix doesn't have live TV channels or sports streaming, it carries one of the best libraries of on-demand TV shows and movies. Its library varies from region to region, but the company reserves its best offering for the U.S. audience. With shows like Ozark, Stranger Things, Squid Game, Narcos, Wednesday, and Orange is the new Black, Netflix is your ideal companion to start binge-watching on weekends.
The company's official app is available on every platform you can think of. Netflix pricing starts at $10 per month. The company recently launched a cheaper ad-supported tier at $7 per month to counter slow revenue and shrinking subscriber numbers.
3. Peacock TV: The best for WWE fans
Peacock TV is NBCUniversal's best attempt at cracking the streaming market. It has official rights to air all the WWE flagship events, including Royal Rumble, WrestleMania, SummerSlam, and the Survivor Series. Other major sports events include Sunday Night Football, Super Bowl, and Premier League soccer. Peacock also has you covered when it comes to entertainment with NBC Originals, as well as popular TV shows like Modern Family, Two and a Half Men, and everyone's favorite, The Office. Now that NFL 2022-23 has kicked off, you can pick up a Peacock subscription and cheer for your favorite teams.
Don't expect to watch the entire NFL season on Peacock. NBC has streaming rights for SNF (Sunday Night Football) and selected knockout games only.
Peacock's free plan is limited, but the $5 monthly Peacock Premium plan unlocks sports streaming and thousands of hit movies and TV shows. For an ad-free experience and offline downloading, you need to move to Peacock Plus at $10 per month.
4. Disney+: The best for Marvel fans
Disney's answer to growing competition in the streaming service market is off to a flying start. The service provides access to tons of content from Disney and its subsidiaries. We're talking about new Disney releases like Soul, Encanto, She-Hulk: Attorney at Law, Ms. Marvel, and Turning Red. Movies from the Marvel Cinematic Universe, such as Doctor Strange in the Multiverse of Madness and Thor: Love and Thunder, documentaries from National Geographic, and the entire Star Wars library, are also on the platform.
With 100 million+ subscribers, Disney+ has announced an ad-supported tier at $8 per month. If you want to remove ads, upgrade to an $11 monthly plan. You can get a Disney bundle with Hulu and ESPN+ subscriptions for $14 per month.
5. Sundance Now: The best for independent films
Sundance Now is aimed at cord-cutters who appreciate high-quality and thoughtful films, documentaries, and TV series. If you like to watch award-winning dramas and international thrillers, look no further than Sundance Now. You can watch Ten Percent (a take on the French series Call My Agent), psychological thrillers like Cheat, crime series such as No One Saw a Thing, and much more. You can sign up for a seven-day free trial and see if the Sundance Now offering interests you.
6. The Criterion Channel: The best for award-winning films
The Criterion Channel stands out in a sea of mainstream entertainment by offering 1000+ carefully picked classic and contemporary titles. The streaming service has a refreshing selection of art-house, Hollywood hits, international, and independent movies. If you're looking for something a little more highbrow, opt for the Criterion Channel and browse through the company's entire streaming library, boasting critically acclaimed titles like Les 3 Boutons, 2 or 3 Things I Know About Her, 5 Broken Cameras, and 8th Continent. The Criterion Channel promises two weeks of free trial for all new signups.
7. MHz Choice: The best for international series
The U.S. isn't the only country that produces incredible films and television series. You can't go wrong with this one if you want to catch some highly-rated and critically acclaimed foreign TV shows and movies. MHz Choice offers the top international dramas, comedies, thrillers, and mysteries with easy-to-read English subtitles. Some notable mentions include Twin, Maigret, The Art of Crime, Murder In, and Cherie.
8. ESPN+: The best for sports fans
While streaming services like YouTube TV and Peacock carry sports coverage, nothing beats ESPN's vast sports library. Disney-owned streaming service ESPN+ is home to high-profile sports events like the US Open, MLB, UFC, La Liga, Bundesliga, Wimbledon, Top Rank, and more. NFL fans can stream Monday Night Football (MNF) on ESPN+.
After August 23, 2022, ESPN+ increased pricing from $7 to $10 per month or $70 to $100 per year. Hulu users can get an ESPN+ add-on with their existing plan. You get a Disney bundle at $14 per month ($20 for ad-free Hulu) and enjoy ESPN+ and Hulu Originals with the current Disney catalog at home. It's the ideal entertainment and sports combo for streaming fans.
9. Prime Video: The best for Amazon shoppers
Prime Video is an excellent streaming service for Amazon shoppers. The service is a part of your Amazon Prime subscription that carries shipping benefits, one-day delivery in selected areas, and Amazon Music with millions of on-demand tracks. Prime Video library has a nice mixture of TV shows, movies, sports events, and Amazon originals. Some popular titles include THF (Thursday Night Football), Fargo, Jack Ryan, The Vikings, Outer Range, The Report, Top Gun, and One Night in Miami. Prime Video's latest TV series, The Lord of the Rings: The Rings of Power, has received a warm welcome from users and critics.
The app recently received a much-needed makeover on all platforms. You can also use Prime Video Watch Party to watch your favorite TV shows and movies with your friends, regardless of location.
Amazon Prime subscription comes with a 30-day free trial for all new users. After that, you'll pay $15 per month or $140 per year to continue Amazon benefits.
10. HBO Max: The best streaming service to watch Friends
After pulling the plug on several TV shows, HBO Max is finally in the news for a good reason. The media company's latest production, House of the Dragon, is a hit among viewers. For $10 per month, you can watch popular sitcoms like Friends and The Big Bang Theory, the latest movies like Fast and Furious 9 and The Batman, and HBO Max originals such as The Flight Attendant, Trade Up Industry, Dune, Gravity, Westworld, and more. HBO Max is available as an add-on with YouTube TV.
11. Crunchyroll: The best for Anime fans
It's time to revive your childhood memories with Crunchyroll's large collection of anime and manga (comics) titles. Owned by Sony Pictures, Crunchyroll has partnered with Funimation (another streaming service focused on anime) to improve the library. Some popular titles include Dragon Ball Super, Clover, Soma, One Piece, Gintama, as well as Crunchyroll Originals like Tower of God, Noblesse, Ex-Arm, and FreakAngels.
The company recently reduced subscription prices in nearly 100 countries and territories, excluding the U.S. Crunchyroll also announced a merger with Right Stuf, one of the largest anime merchandise retailers worldwide.
12. Shudder: The best for horror fans
Shudder caters to horror fans with a vast collection of thrillers, supernatural movies, Hollywood classics, and original series. It's also one of the few services that offers human-curated suggestions instead of algorithmic suggestions. Some Shudder favorites include John Carpenters' Holloween, Mandy, and Creepshow. There's also a healthy library of Shudder originals. After a seven-day free trial, the pricing starts at $4.75 per month.
13. Curiosity Stream: The best for documentaries
Curiosity Stream has a vast collection of documentaries to watch without cable. If documentaries are something you want to stream all day, you can't go wrong with this one. The company has neatly divided categories like Science, History, Nature, Society, Technology, and more. Some notable titles include The Story of Europe, First Man, Ancient Yellowstone, Light on Earth, Iceman, and Global Food.
14. Hulu: The best for families
Disney-owned Hulu is the best streaming service for families. Whether you want to watch live TV channels, original Hulu shows, sports events, or Disney+ shows, Hulu has covered you with several plans. The base plan starts at $13 per month, and you can upgrade to a $20 monthly plan to remove ads from all three services. If you want to watch live TV channels without cable, move to the Hulu + Live TV plan that costs $70 per month. You also get unlimited DVR storage with the highest plan. If you plan to cut the cord in near future, give Hulu + Live TV a try and access all your favorite content at home.
15. Paramount+: The best for CBS fans
Owned by the CBS group, Paramount+ is one of the cheapest streaming services with on-demand TV shows, movies, and sports events. The sports catalog includes NFL (Sunday afternoon matches), Champions League, Europa League, Serie A, and more. As for TV shows and movies, you can stream Criminal Minds, NCIS, FBI, Survivor, Seal Team, and many other original CBS shows with your subscription. The pricing starts at $5 per month. If you want to remove ads, upgrade to a $10 monthly plan. You can also get Paramount+ and Showtime bundled for only $12 per month.
16. Starz: The best for Die-Hard fans
This one is for Die Hard fans. Starz has an ever-growing on-demand library with 800 movies, ranging from cult '80s classics to the latest Spider-Man release. The company's rich media library includes hit TV shows and movies like Die Hard, John Wick, Minions: The Rise of Gru, Jurassic World Domination, and more. Since it's owned by Lionsgate, Starz also airs the studio's movies and TV shows. The subscription plan starts at $9 per month, and you get unlimited downloads, early episodes on apps, and quality TV shows.
Enjoy unlimited streaming content at your fingertips
You no longer need to wait for a specific channel to air your favorite show or movie. Using the right streaming service, you can catch the same shows at a convenient time on your phone, desktop, or TV. If you have an old TV, consider picking up one of the top Amazon Fire TV streaming devices.