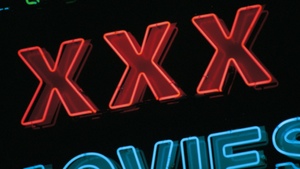 Pornhub and other major porn sites owned by MindGeek now require Louisiana residents to verify their ages because of the state's new porn law that took effect on January 1, 2023.
"Louisiana law now requires us to put in place a process for verifying the age of users who connect to our site from Louisiana. The privacy and security of the Pornhub community is our priority, and we thank you for your cooperation," the Pornhub website tells Louisiana-based users when they try to access the website.
Pornhub owner MindGeek also operates Brazzers, YouPorn, and Redtube. All of those MindGeek sites now prompt Louisiana-based users to verify their age. Websites that violate the new state law could be found liable in civil lawsuits.
A criminal defense lawyer who goes by the name "Public Defendering" on Twitter pointed out the new Pornhub verification process in a widely shared tweet yesterday. "Hello from the surveillance state of Louisiana. People in Louisiana have to use their driver's license to go to Pornhub. This is truly wild," the tweet said.
Digital driver's license used to verify age
We tested the new process by connecting to a VPN server in Louisiana and then navigating to the Pornhub.com homepage, making it appear that the computer was located in Louisiana.
Without the VPN connected, going to Pornhub brought up the usual page full of porn videos that can be viewed without any identification or login. But when connected to the VPN server in Louisiana, going to Pornhub.com instead brought up a page titled, "Please verify your age to access Pornhub."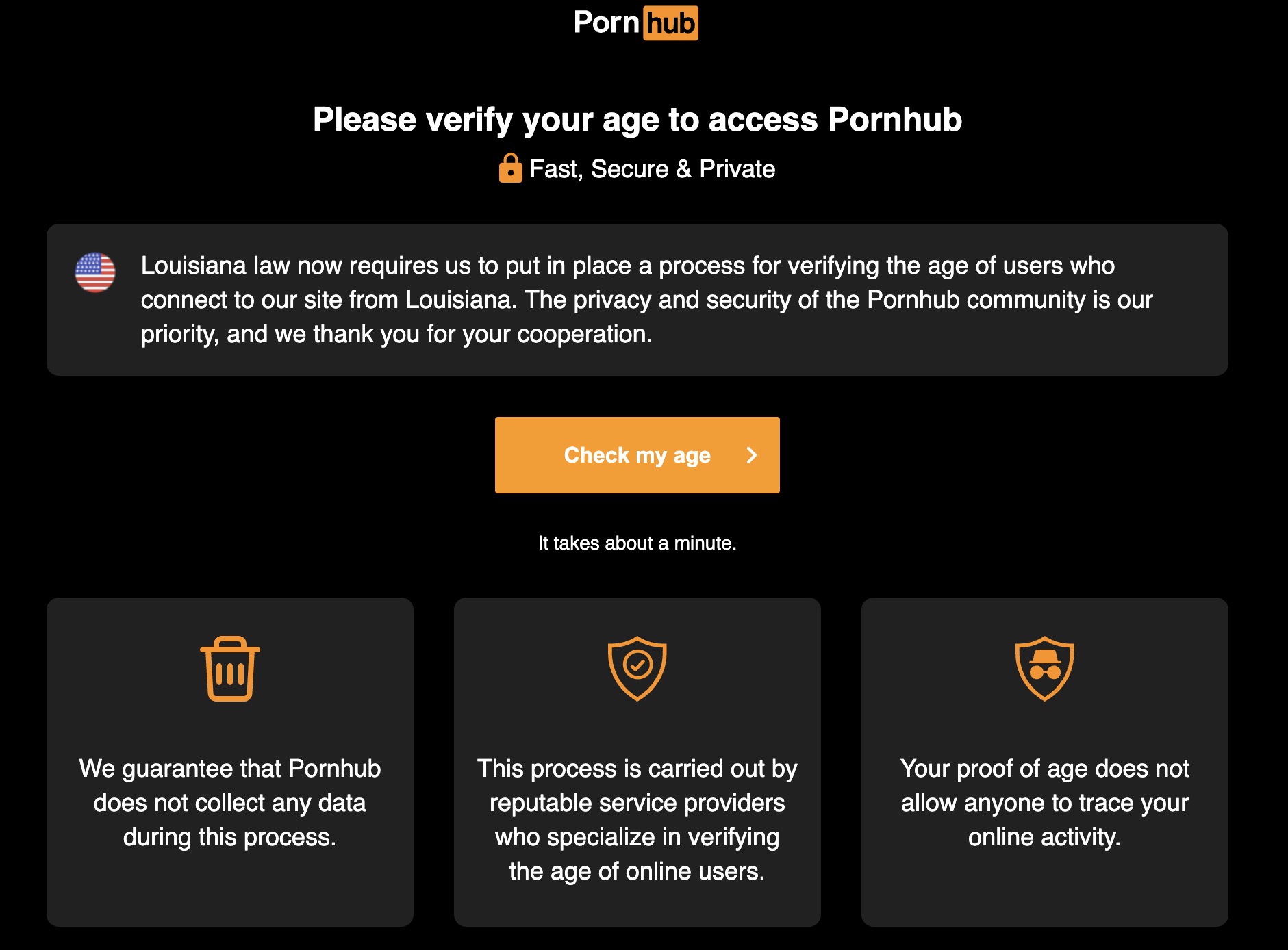 The Pornhub verification page has a link titled, "Check my age." Clicking that prompts the user to create an account with AllpassTrust, which in turn prompts the user to verify their age with LA Wallet—a Louisiana government mobile app available on iOS and Android. LA Wallet allows you "to obtain a legal digital replica of your Louisiana Driver's License on your mobile electronic device," the app says.
The new Louisiana porn law says websites and service providers must not retain any identifying information after a user proves their age, and Pornhub has a message telling users their data is safe.
"We guarantee that Pornhub does not collect any data during this process. This process is carried out by reputable service providers who specialize in verifying the age of online users. Your proof of age does not allow anyone to trace your online activity," the page says.
The same process requiring LA Wallet is implemented on Brazzers, YouPorn, and Redtube, as confirmed by visiting the sites when connected to a VPN server in Louisiana. AllpassTrust, the age-verification vendor used by the MindGeek sites, has a privacy policy posted here.
Law author: "This is not your daddy's Playboy"
Louisiana's porn law was signed by Governor John Bel Edwards, a Democrat, on June 15 and slated for a January 1 effective date.
"Online pornography is extreme and graphic and only one click away from our children," the law's Republican author, Rep. Laurie Schlegel, wrote. "This is not your daddy's Playboy. And if pornography companies refuse to be responsible, then we must hold them accountable. This law is a first step."
The law's text says that "pornography is creating a public health crisis and having a corroding influence on minors," and requires porn websites to verify that people seeking access are at least 18 years old.
"Any commercial entity that knowingly and intentionally publishes or distributes material harmful to minors on the Internet from a website that contains a substantial portion of such material shall be held liable if the entity fails to perform reasonable age verification methods to verify the age of individuals attempting to access the material," the law says.
Sites can comply by reviewing users' digital identification cards or by using a commercial age verification system that relies on either government-issued identification or "public or private transactional data to verify the age of the person." The law further specifies that the websites and third parties that perform age verification "shall not retain any identifying information of the individual after access has been granted to the material."
The law applies to websites where at least one-third of the "total material… meets the definition of 'material harmful to minors' as defined by this Section." Material harmful to minors is broadly defined in the law to include anything that's generally considered pornography.
Companies that violate the law can be sued by individuals "for damages resulting from a minor's accessing the material." The law includes language to prevent news organizations and Internet service providers from being held liable.