Get Samsung's 2022 flagship for under $650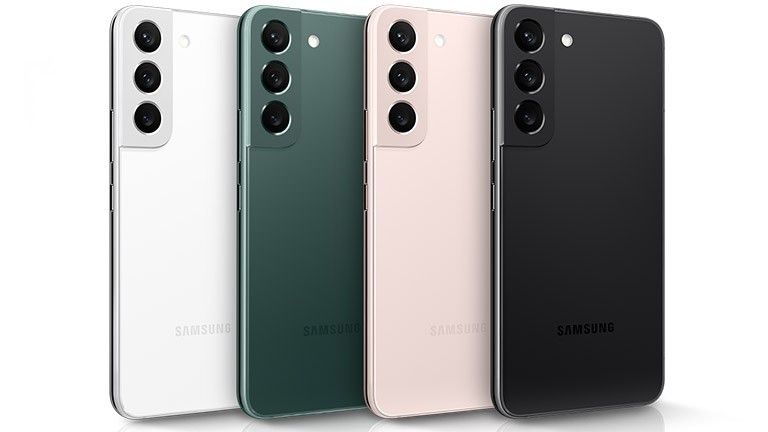 The Galaxy S22 is now available for the best price we've seen in quite a while, making this the perfect time to grab one for yourself. At just $650, the S22 is a steal.
The Samsung Galaxy S23 series is scheduled for release in a couple of weeks, but everyone knows that when you preorder a new phone, it takes a bit to get to you. That's not to mention how expensive brand-new phones can be. If you'd rather have a reliable phone delivered to you in just a few days, the trusty Galaxy S22 is a solid choice, especially now that you only have to pay $650 for it, which is a good $150 under the MSRP.
Why you'll love the Samsung Galaxy S22
The Samsung Galaxy S22 was the cheaper phone option from last year's line, but that doesn't mean it's not an exceptional phone. It has an absolutely stunning display, but it's slightly smaller than the other models in the S22 family at 6.1-inches. However, we see that as a major advantage considering that not everyone wants a massive phone that they can barely hold. That's especially true for folks with smaller hands, like yours truly.
The S22 also features the super powerful Qualcomm Snapdragon 8 Gen 1 silicon processor, 8GB of RAM, and a 3,700mAh battery that can carry you through the day, no matter what games you play and apps you procrastinate on. The camera system is also impressive, with a 50MP primary, 10MP telephoto, and 12MP ultrawide on the back of the phone. Round the front, you'll find a 10MP selfie cam.
The 128GB version is $650 on Amazon right now, but if you want the 256GB version, it will cost you a mere $677 at Amazon, just $27 more than the smaller capacity. That's something you should definitely consider. You should also look into the best Samsung Galaxy S22 cases, so you're all covered when the phone arrives.
If you'd rather go for the next-generation Samsung phone, preorders for the Galaxy S23 series are open, and you can reserve your smartphone with a $50 discount. Of course, it's unclear at this point just how much these will cost, and we have a couple more weeks before we get to find out.
Samsung Galaxy S23 Series
After months of rumors, hints, leaks, and teases, Samsung's flagship phones — the normal ones that don't fold or cost a full mortgage payment — are within reach. Their official debut is February 1, but if you already know you're buying one, you can save $50 if you reserve just a phone, and save $100 when you pre-order it alongside a new Galaxy Book. Best of all, reserving the phone is free, so if for whatever reason you don't like what you see, you're not out any money if you decide not to buy.