It's as compact of a Galaxy flagship as you can get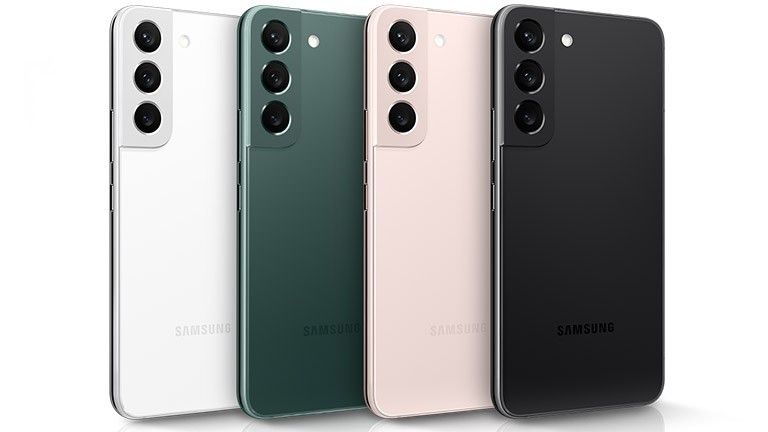 The Galaxy S22 is the smallest of its family, but every bit adorable and usable, especially when you can get it from Amazon right now for $150 off — 128GB models are $650 while 256GB ones are $700. This is also the first time we've seen the Bora Purple color discounted to this level on Amazon.
We've seen the Galaxy S22 available for as low a price as this one, but it's been quite a bit since then. The $150 discount Amazon is now offering on the smallest Galaxy flagship from the past year makes it quite appealing and we absolutely recommend you take up this deal if you want a reliable and awesome phone for your day-to-day activities.
Why you'll want the Samsung Galaxy S22
Launched in early 2022, the Samsung Galaxy S22 is the base model from the S lineup. The 6.1″ FHD+ screen makes it the compact Android flagship you want to get, since it's the perfect size for folks with smaller hands. Given its size, you'll have a much better grip on it, but if you worry about dropping it — like I always do — the great thing about Galaxy phones is that there's an abundance of heavy-duty cases and screen protectors you can get for them and the S22 is no different.
The Galaxy S22 also features a 3,700mAh battery which can get a lot of people through their day without issues, though 25W fast wired charging may come in handy on the heavy-use days. Having a wireless charger for your Galaxy S22 will also help.
The phone will help you snap some impressive pics thanks to the 50MP camera, which is to be expected given that this is a Samsung flagship, after all. The photos are crisp and clear, even when the lighting is not the best, and even the selfies are above average.
Why this deal?
The Galaxy S22 is available for $150 off in both its 128GB ($650) and 256GB ($700) and across five colors over at Amazon — the Phantom Black is a few bucks cheaper if that's your thing, but this is the lowest we've seen the Bora Purple colorway on Amazon.
If you're not interested in dealing with the pre-order games that the Galaxy S23 series will inevitably bring or can't even wait that long until it shows up, this is your sign to get in on this deal right now.