The SwitchBot Hub 2 doubles as a temperature and humidity sensor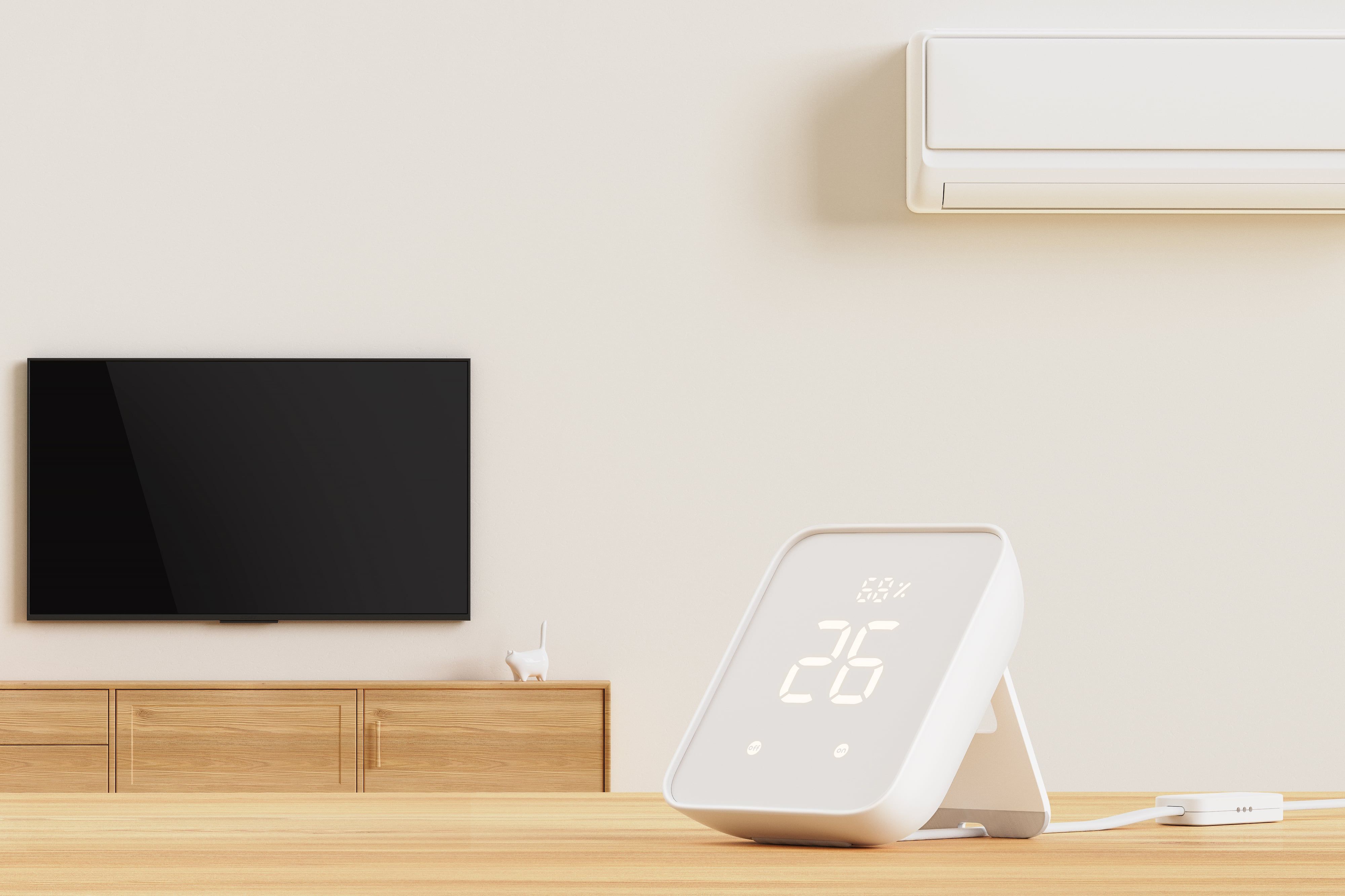 Source: SwitchBot
SwitchBot started out with a simple premise. Instead of creating devices with smarts built-in and thus competing with all the greatest smart home products out there, the company focused on making appliances and buttons that already exist in your house smart, with its button-pressing robot lending the company its name. SwitchBot has since expanded into other categories and offers a whole ecosystem. During CES 2023, the company announced the new SwitchBot Hub 2, which adds another dimension to its products: Matter support.
In case you've been living under a rock, Matter is a new smart home standard that launched in November 2022. It promises to bring together all of your smart home devices using a common set of communication rules. This means that you no longer have to worry about which platforms a product supports, since Google Home, Amazon Alexa, and Apple HomeKit all support (or will support) Matter. SwitchBot wants to join this party with the Hub 2, making all of its connected Bluetooth devices Matter compatible, and thus controllable by voice assistants and multiple phones.
The company is taking a slow approach with Matter, though, with the first device to support Matter being the SwitchBot Curtain. It will get Matter compatibility via an OTA update in February, when the SwitchBot Hub 2 is supposed to launch.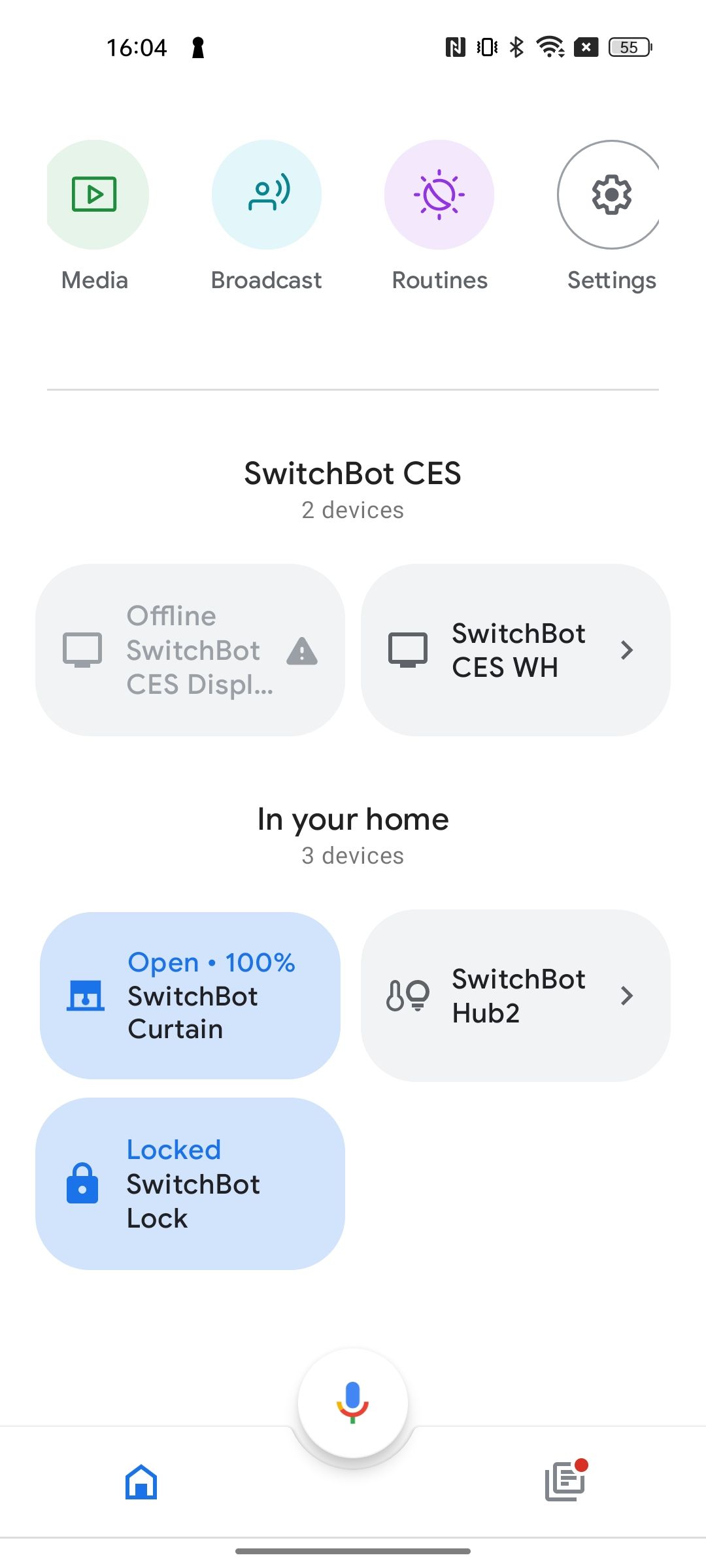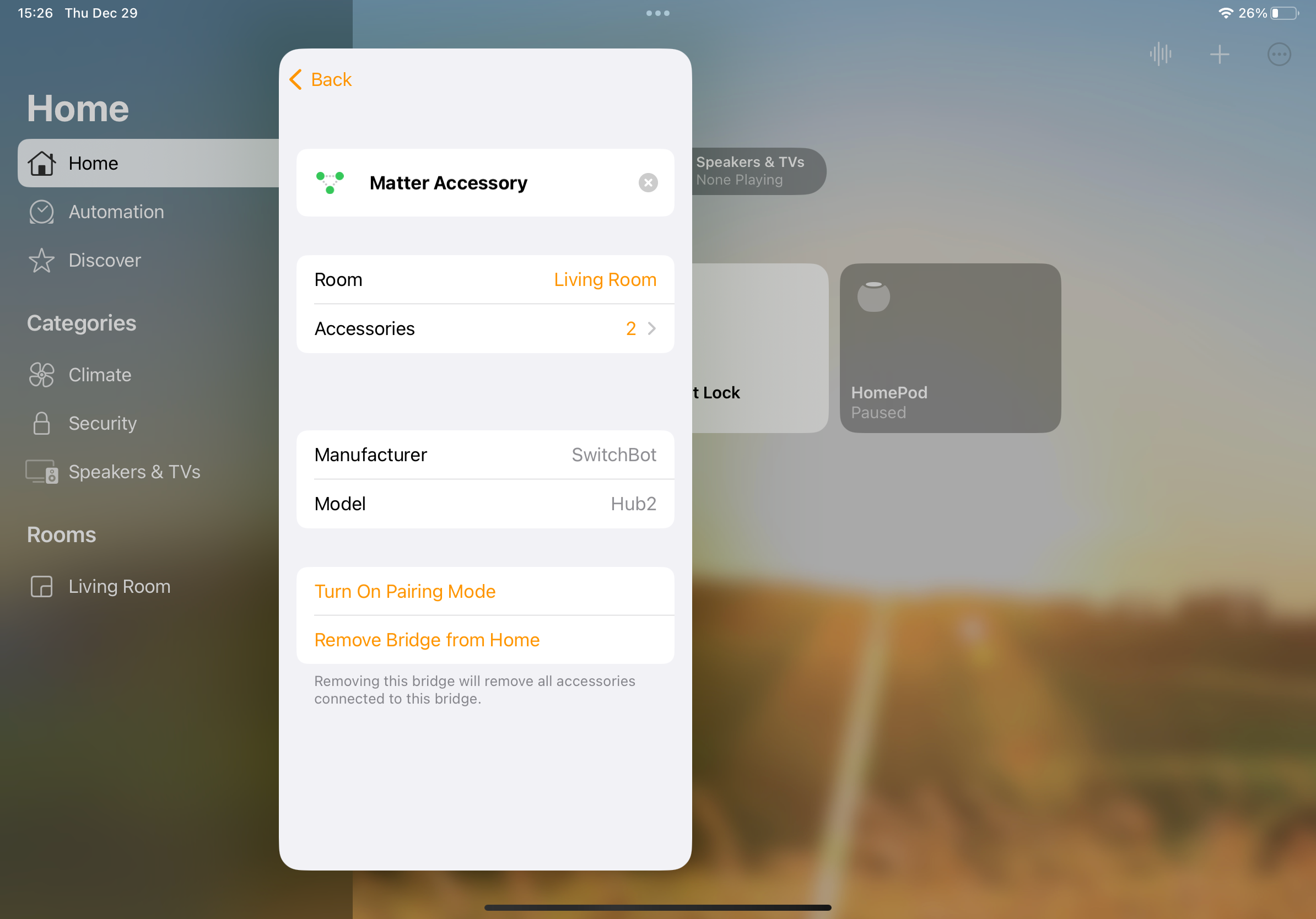 The SwitchBot Hub 2 and the SwitchBot Curtain on both Google Home and Apple HomeKit
The SwitchBot Hub 2 goes beyond its functionality as a hub for the company's products. Like other such products in SwitchBot's lineup, it also comes with an infrared interface, allowing you to make a few more devices smart, like your older TV or your remote-controlled air conditioner. It additionally offers an LED display that shows you the temperature and humidity, which you can also read out remotely.
At the front, the SwitchBot Hub 2 offers two scene buttons, which can be customized through the SwitchBot app. They can be programmed to trigger a custom setup or a number of actions for your smart home, or used as a single shortcut for a device you've got connected.
As the name implies, the Hub 2 isn't SwitchBot's first rodeo. The company currently also offers the SwitchBot Hub Mini, which offers much of the same functionality minus the temperature-related features and Matter. It's unclear if the company is going to bring Matter to the Hub Mini or if there are hardware limitations that make that impossible — a problem many other manufacturers are also running into with older hardware.