Beat 'em up games were all the rage in the arcade back in the day. Who didn't get excited by the idea of becoming an all-powerful character and using brute strength to fight through gangs of enemies? The days of inserting a coin in order to play are in the past. At least in the literal sense. But beat 'em ups are still going strong on home consoles, PCs, and even Android tablets with enough screen real estate capable of portraying the action in all its glory.
Beat 'em up have a lot in common with fighting games. That said, they're more approachable, with simpler controls and straightforward progression. River City Ransom, Streets of Rage, and Scott Pilgrim vs. the World are some standout genre examples if you're unfamiliar with the genre. But what are the standouts on Android? Well, Android is home to some excellent beat 'em up games in their own right, and we've outlined the best of them so everyone can hit the ground running.
Beat Street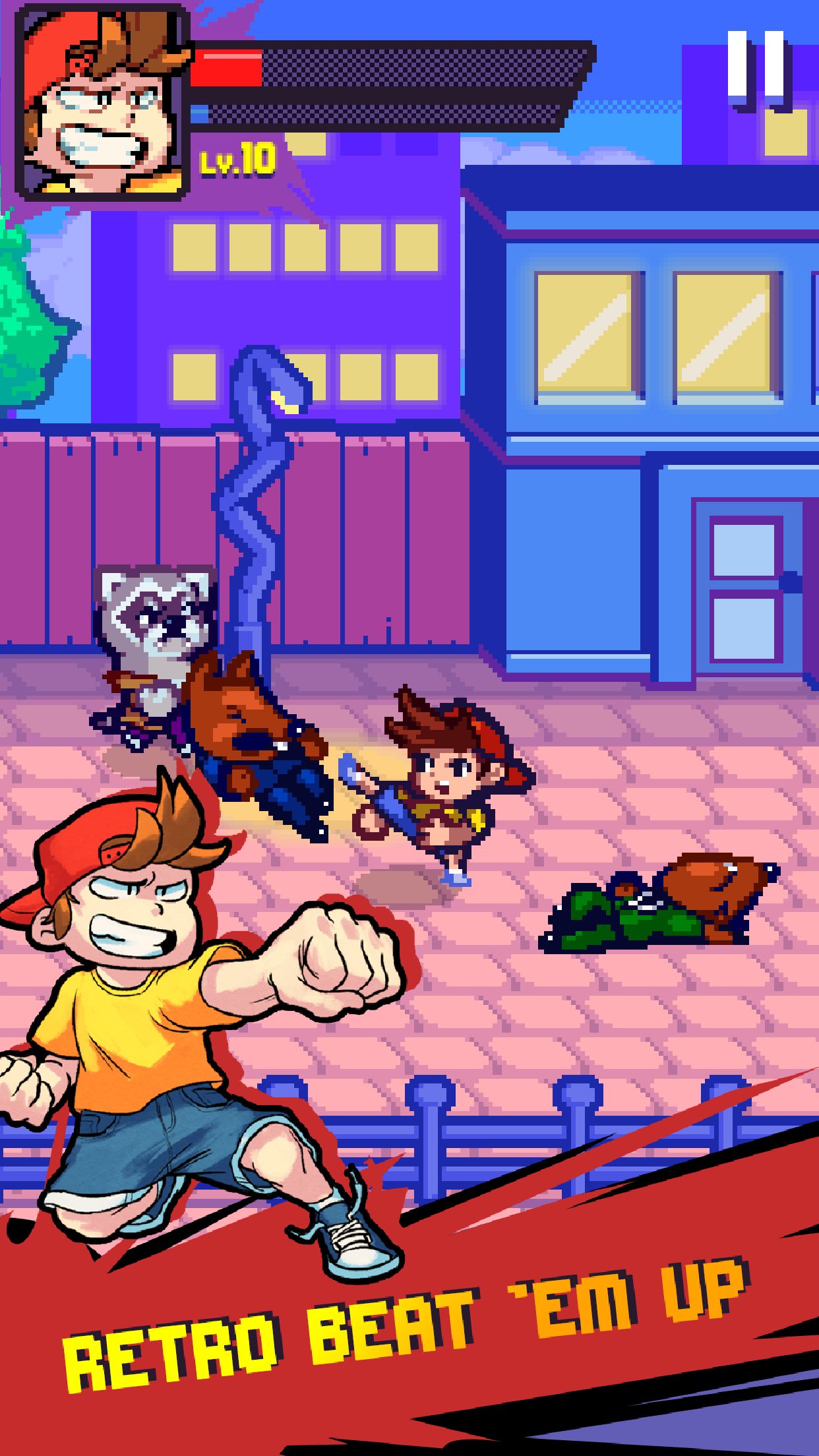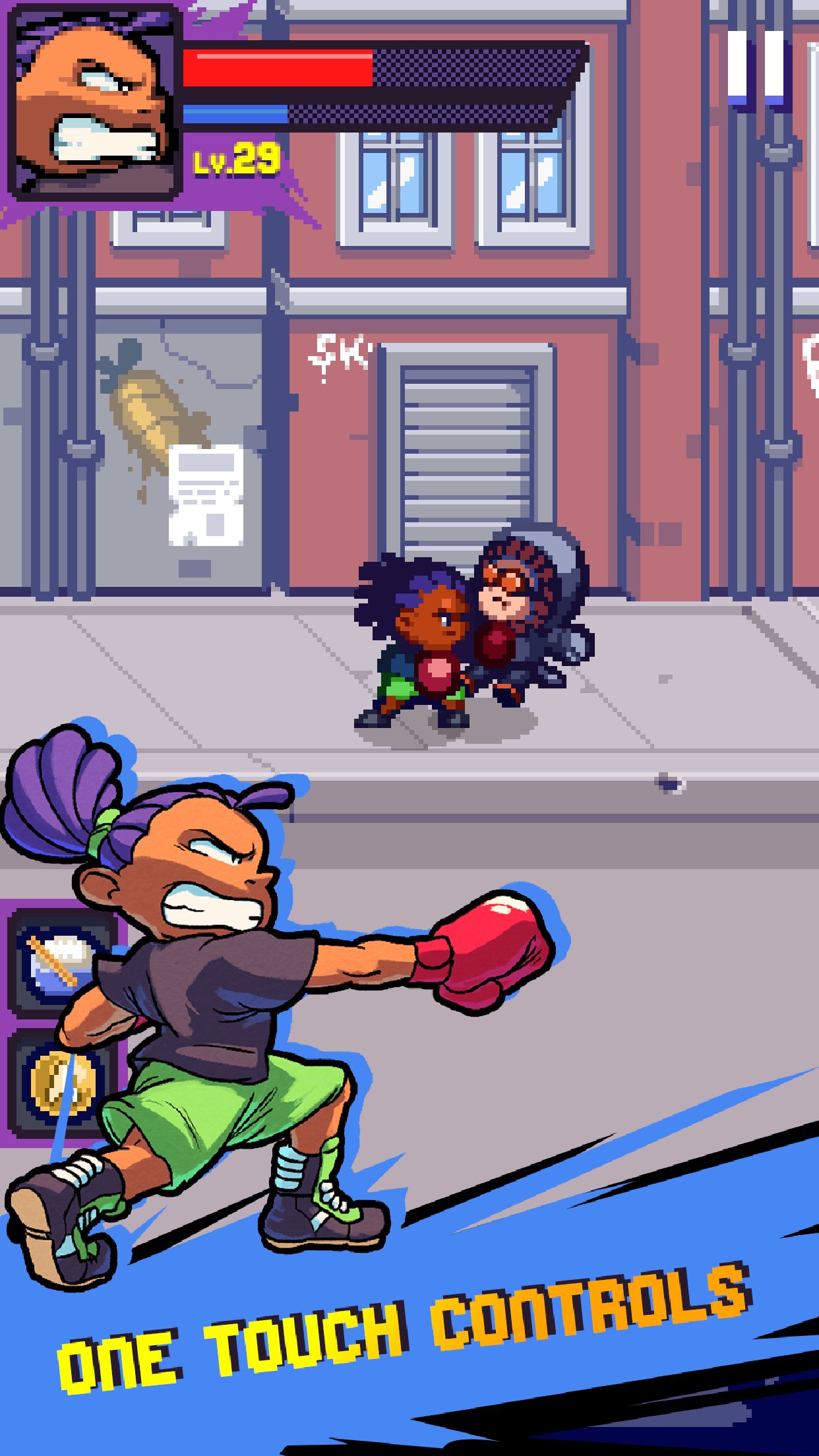 Step into the vibrant world of Beat Street, a retro beat 'em up inspired by titles like River City Ransom and Scott Pilgrim vs. the World. Granted, being a mobile title, Beat Street takes a simpler approach to combat with intuitive single-touch controls.
Beat Street pulls you into the mean streets of Tokyo, overwhelmed by gangs, each seeking to oppress the common folk. You take control of one of the title's heroes in order to bring peace to the citizens of Tokyo. As you traverse the city, you'll unlock new characters, each with its own visual attire and specific set of moves, thus adding plenty of replayability to keep players coming back.
Brutal Street 2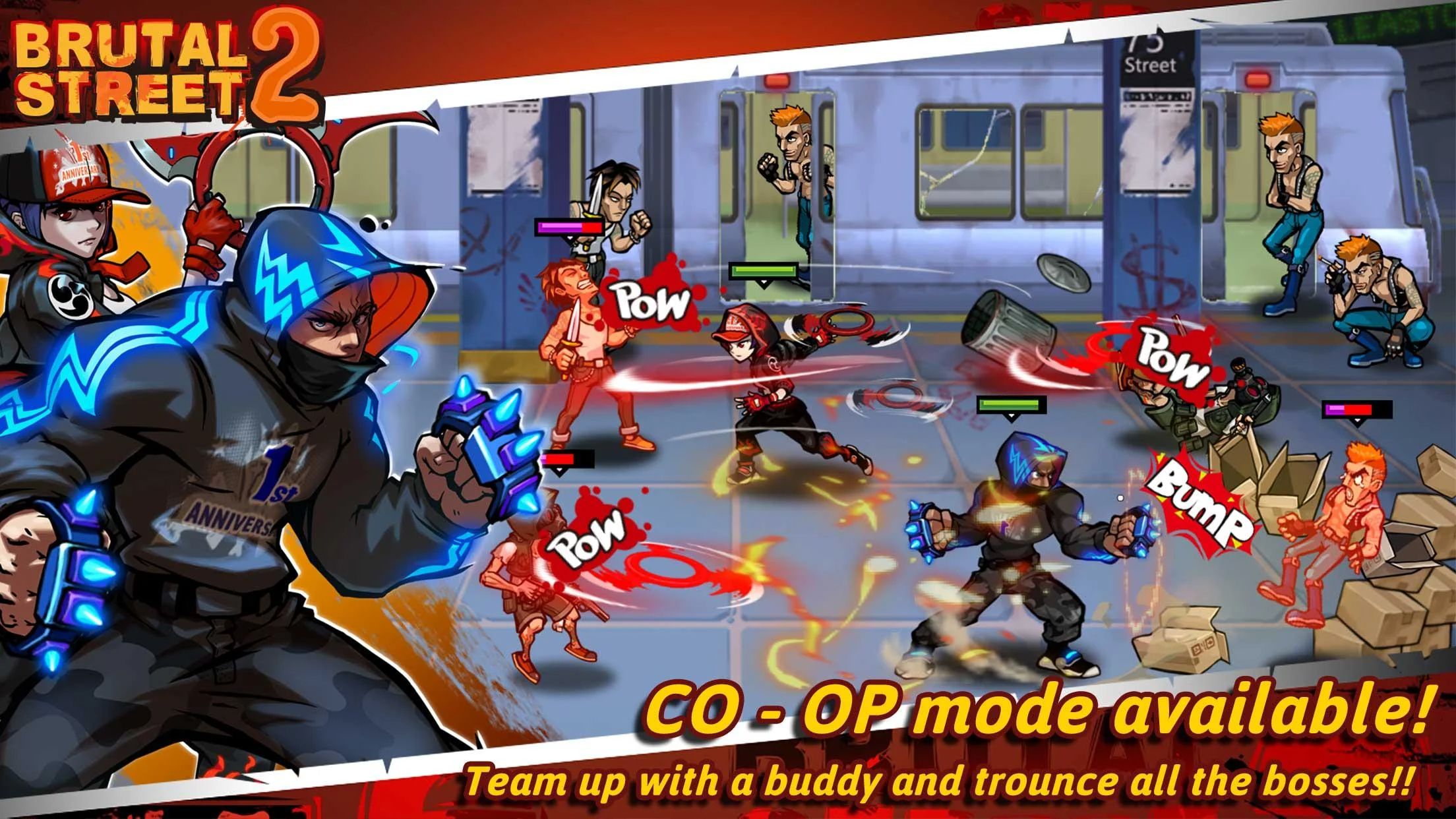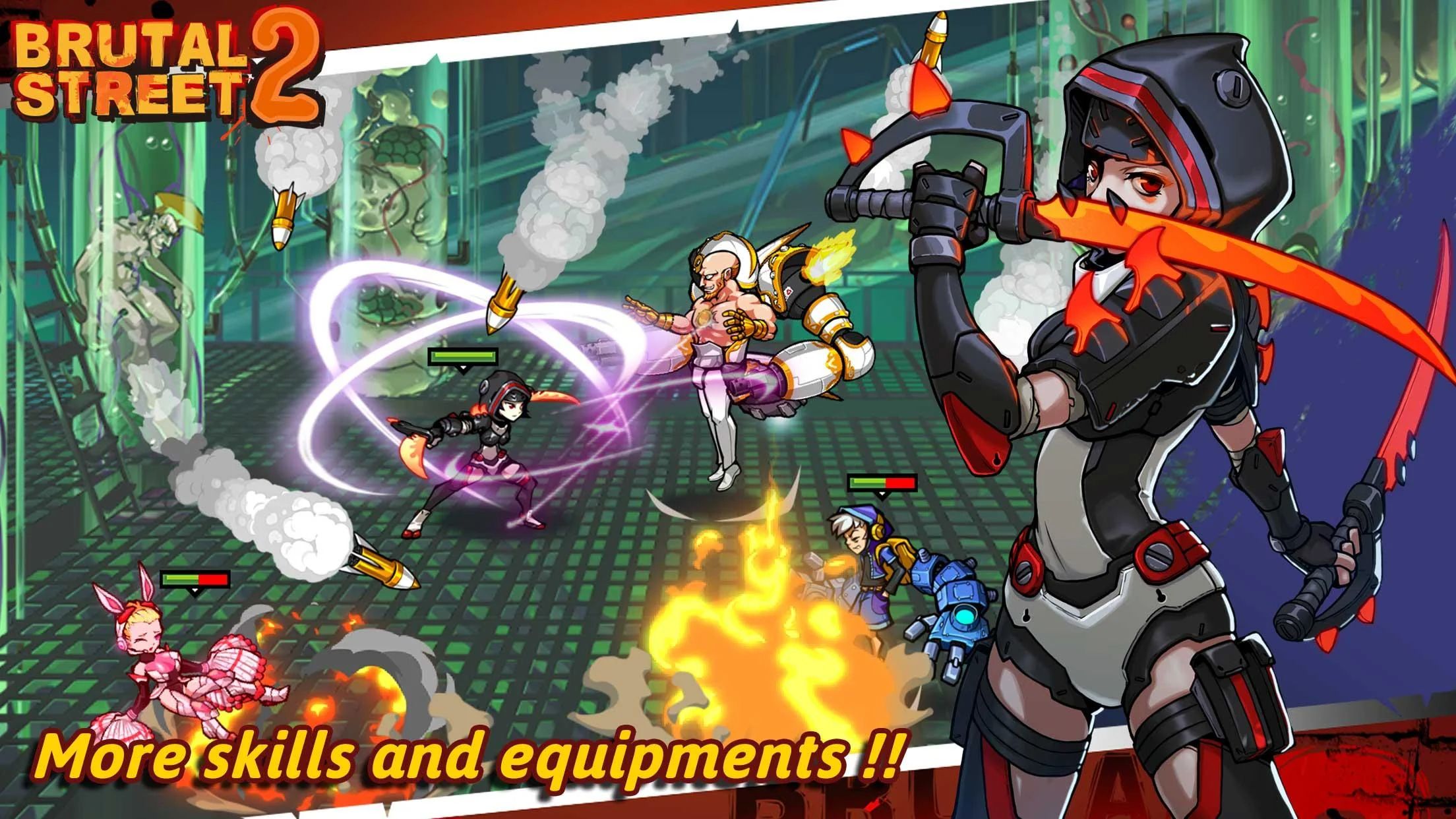 Brutal Street 2 is a sequel to a beat 'em up series that started in 2016, and it improves upon its predecessor in almost every way. The game's story takes you across the world, including Asia and North America, and gives you access to up to eight fully customizable characters the further you get.
Each one possesses a different set of abilities and skill trees. Brutal Street 2 also incorporates weapons into gameplay that you can save and unleash on, especially tough bosses. No beat 'em up is complete without a co-op mode, so rest assured Brutal Street 2 features cooperative play, albeit for only two players.
Hamsterdam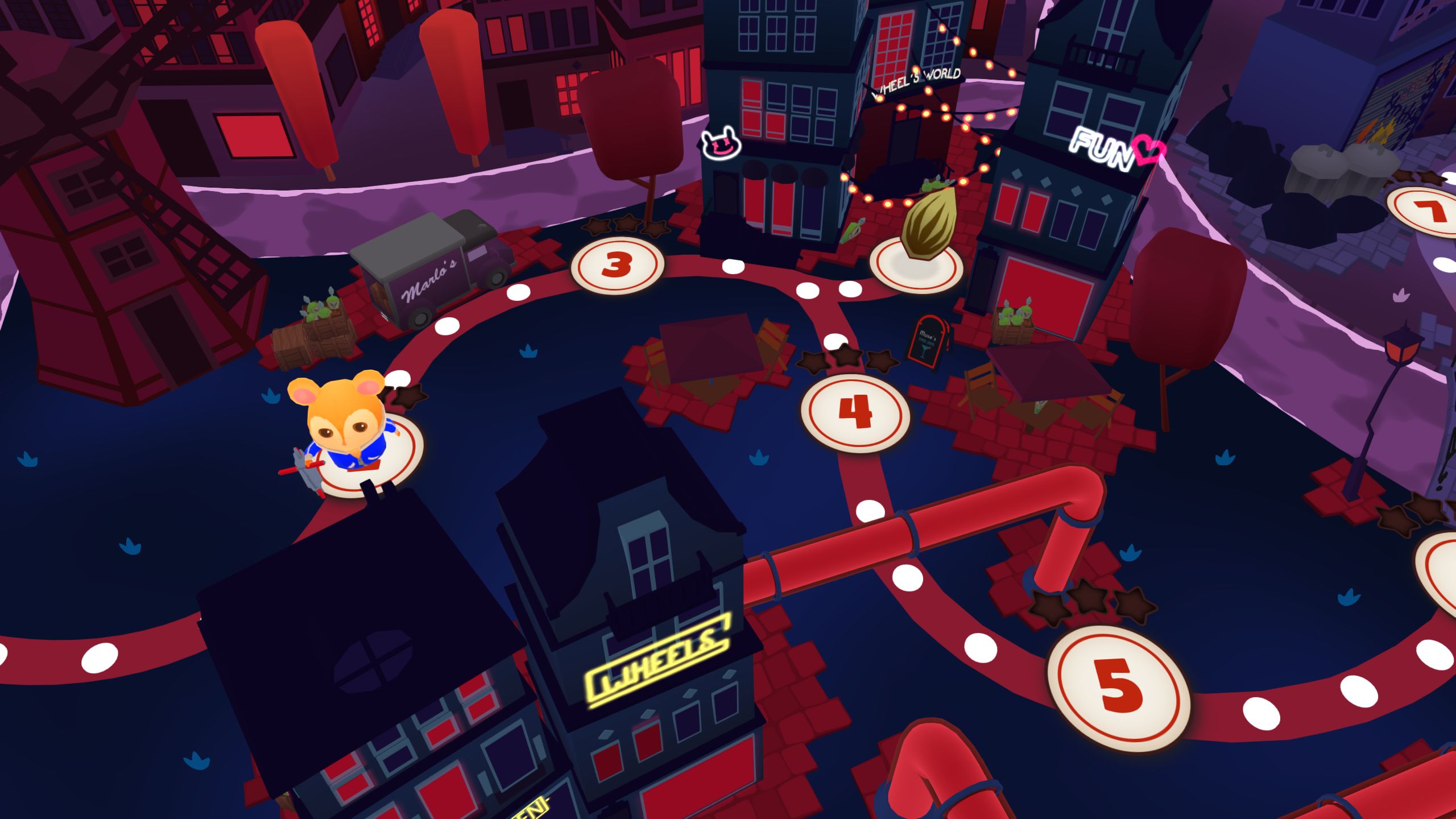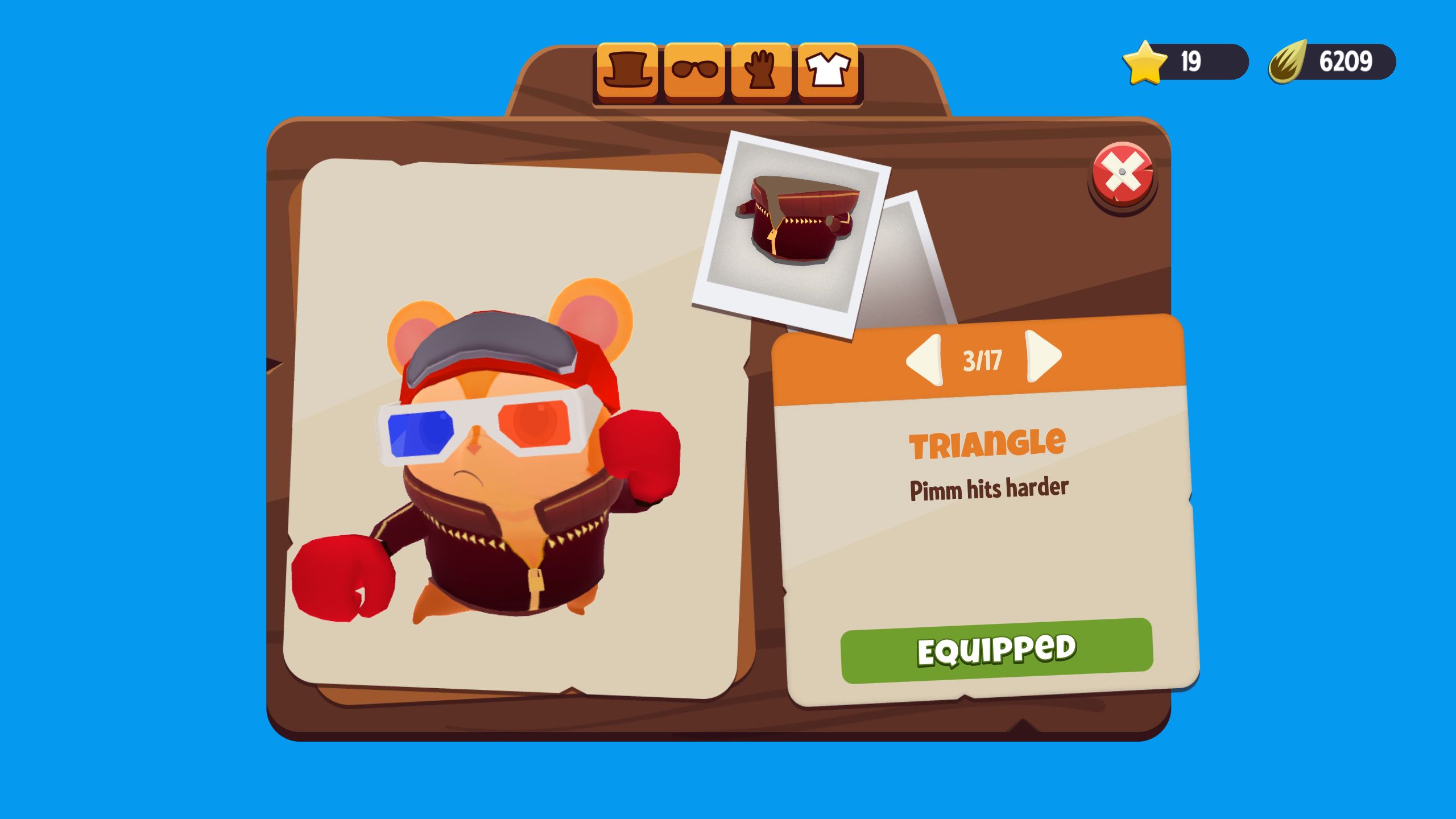 What do you get when you cross a martial arts hamster with the capital city of the Netherlands? Hamsterdam! This vibrant beat 'em up takes place in a virtually re-imagined representation of Amsterdam, along with windmills, tulips, the red light district, and anything else you'd associate with the city.
Take control of a hamster martial artist, Pimm, and confront the evil chinchilla, Marlo. Outfit your hero with cool apparel to help Pimm stay in tune with the most recent fashion trends while also improving his fighting prowess. Hamsterdam combines aspects of a beat 'em up with those of a rhythm action game to concoct one of the more unique games in the genre. It runs for $1.99, or it's no cost if you subscribe to Google Play Pass.
Kung Fu Zombies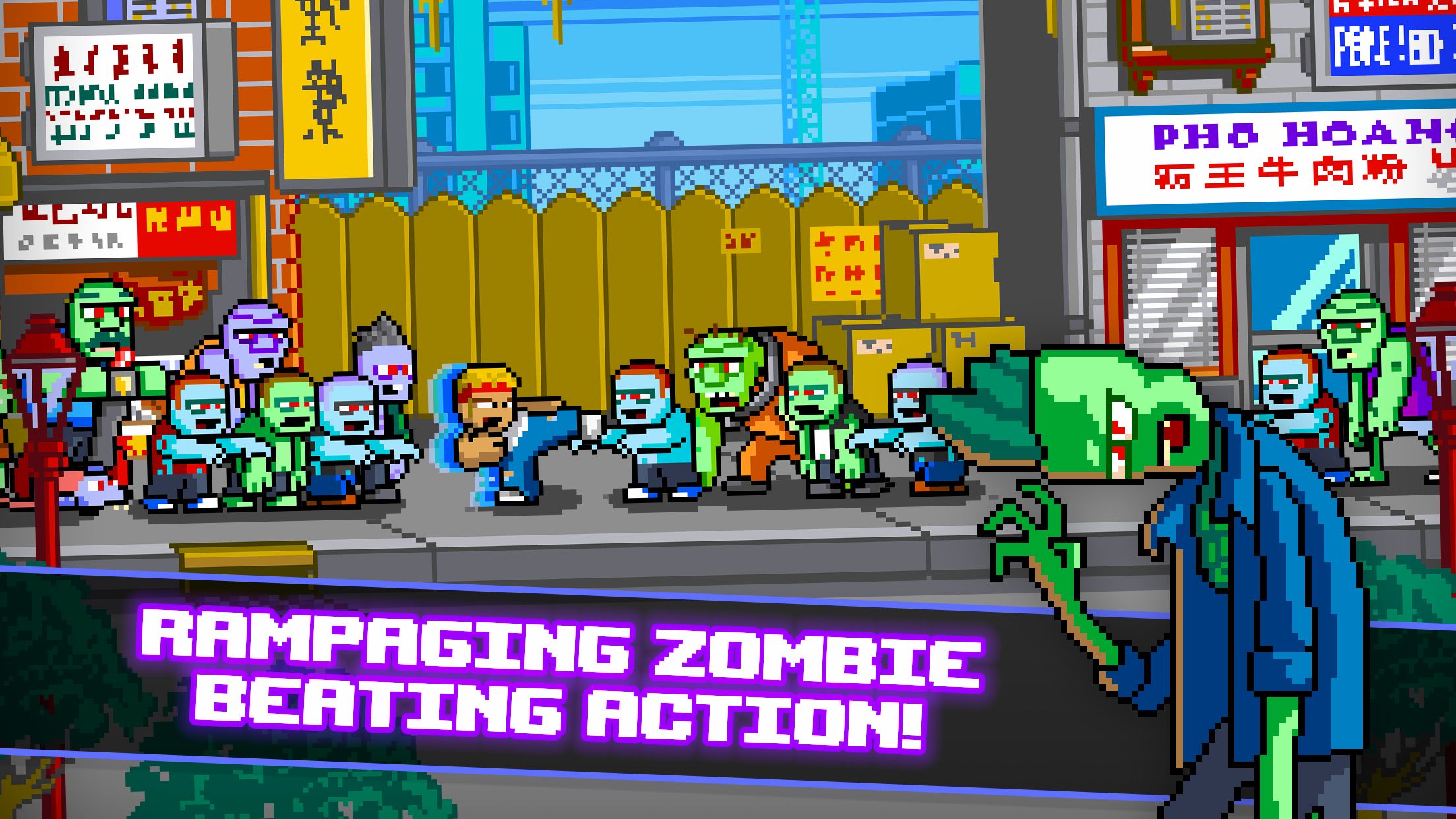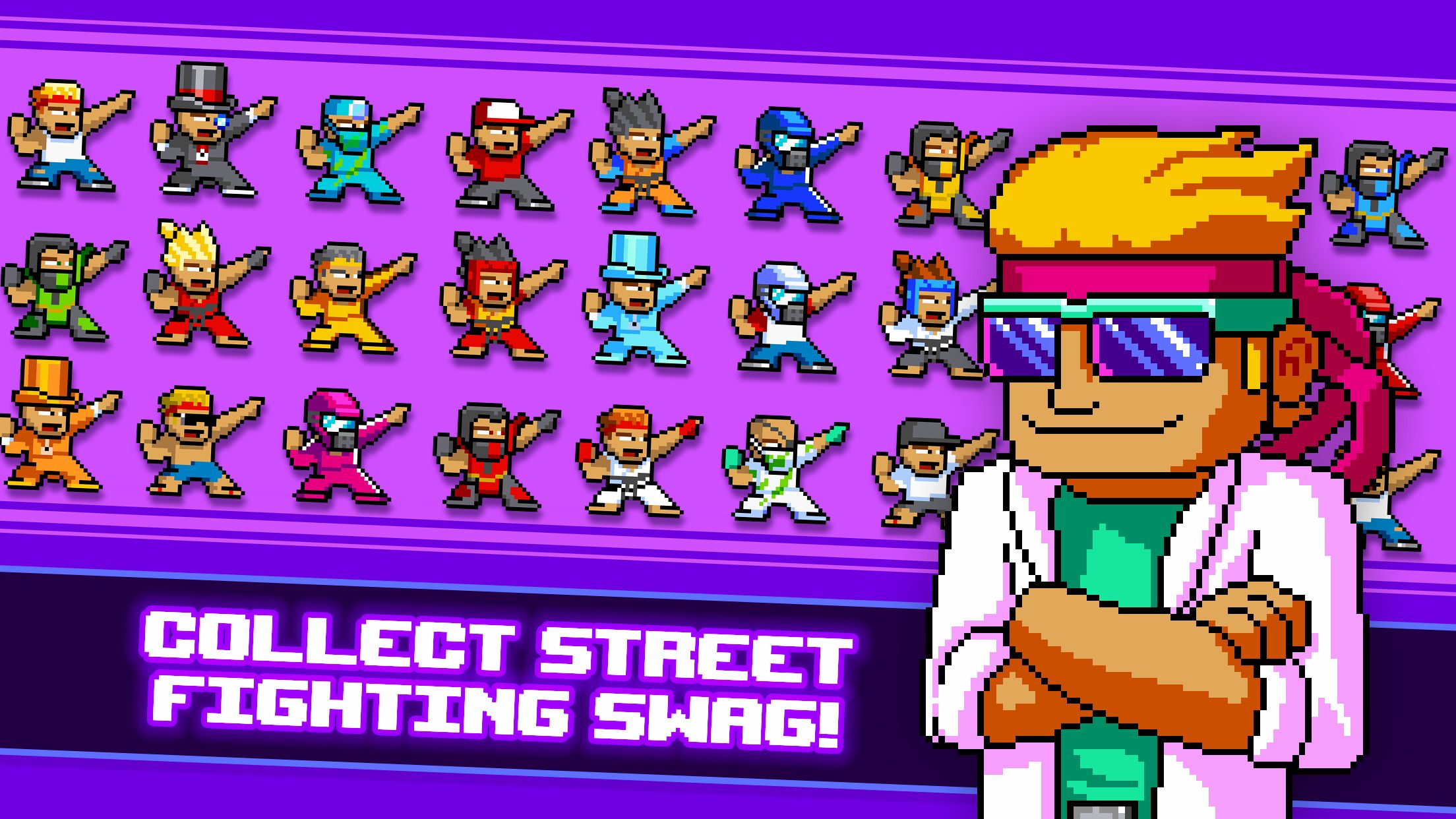 What weapon would you don for the zombie apocalypse? A baseball bat? Maybe a chainsaw? How about a sawn-off shotgun for some crowd control? Forget about all that because weapons are for weaklings. Zak, the main protagonist of Kung Fu Zombies, uses nothing but his bare fists to fight off the end of the world.
After practicing for decades and mastering kung fu moves passed through generations, Zak has achieved the rank of… a white belt. But it's not all hopeless; with your help he can eventually become a renowned black belt. Kung Fu Zombies offers a retro-inspired pixelated look, and you'll find a plethora of costumes to customize Zak with, including those inspired by top-notch fighting games like Fatal Fury, Street Fighter, and Mortal Kombat.
Maximus 2: Fantasy Beat-Em-Up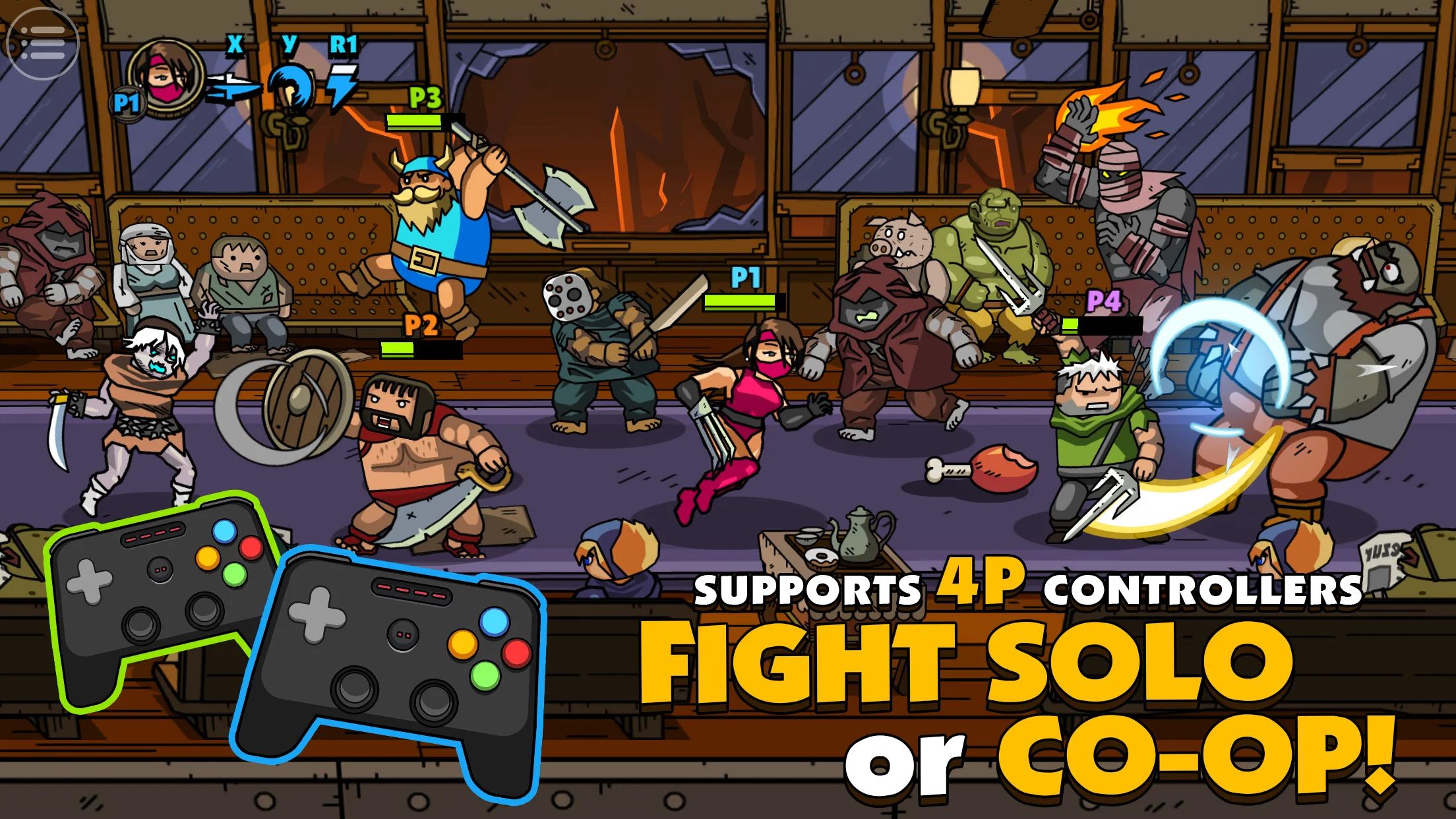 Remember Ridley Scott's 2000 cinematic masterpiece, Gladiator? We reckon Maximus 2 takes inspiration from the movie's protagonist. Akin to classic beat 'em ups like Golden Axe, Maximus 2 throws weapons, medieval armor, and gladiator arenas into the mix.
Currently, Maximus 2 boasts a selection of eight characters and introduces new ones via regular updates. You can equip each character with a number of weapons, armor, and accessories to improve their chances in the field. And if you want to improve your chances more, Maximus 2 allows for cooperative play for up to four players online or on the same device with full controller support. Are you not entertained?
PPKP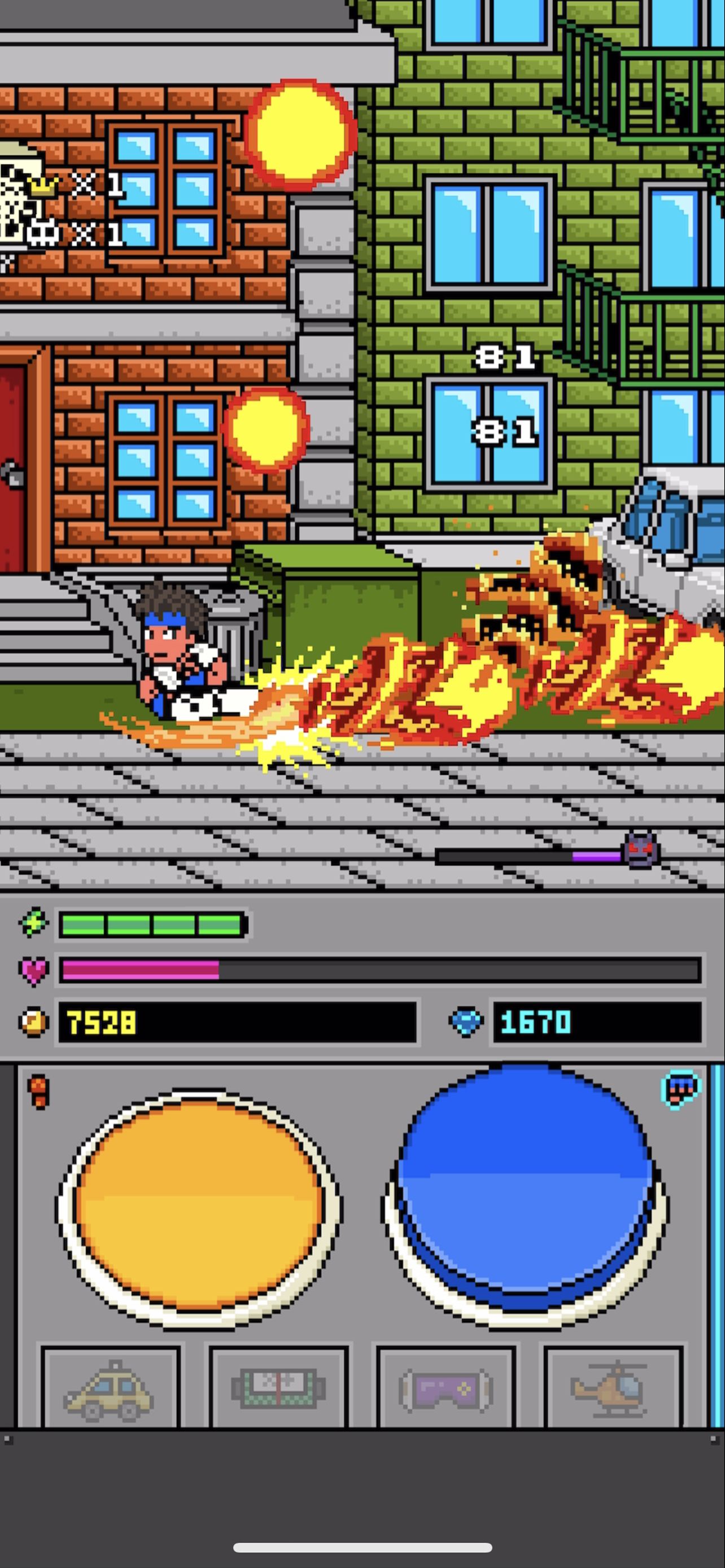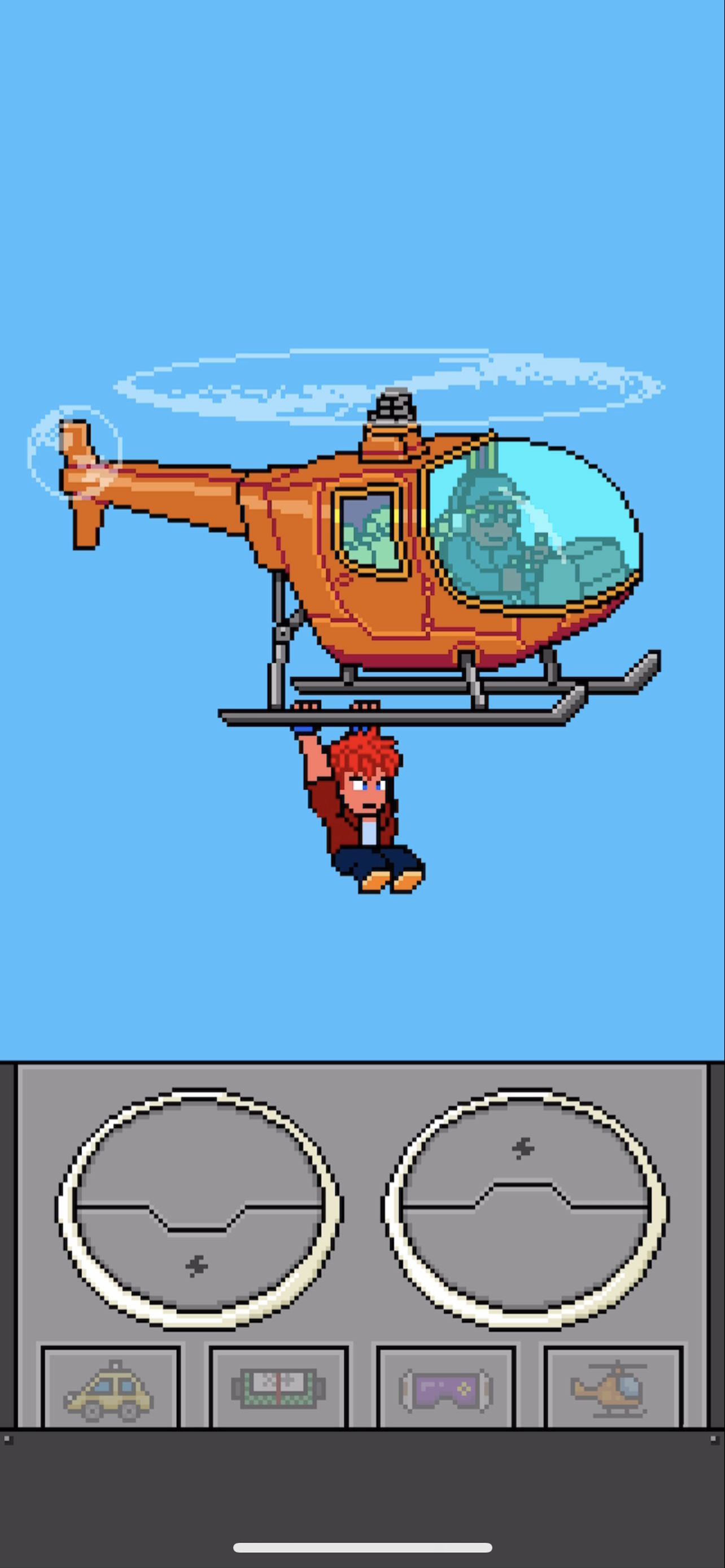 Not many games left as big of a mark on beat 'em ups as River City Ransom. Released as recently as February of 2022, PPKP — or Punch Punch Kick Punch, for long — takes obvious inspiration from 1989's beat 'em up classic. Instead of local gang members, however, you'll battle hordes of invading monsters.
Other than that, PPKP not only takes after River City Ransom's pixelated look, but also shares similarities with its gameplay. There's a central hub city that you'll visit to replenish your character's health and a dojo where you can learn new moves, for instance. So if you're looking for something close to the classics, look no further.
Streets of Rage 4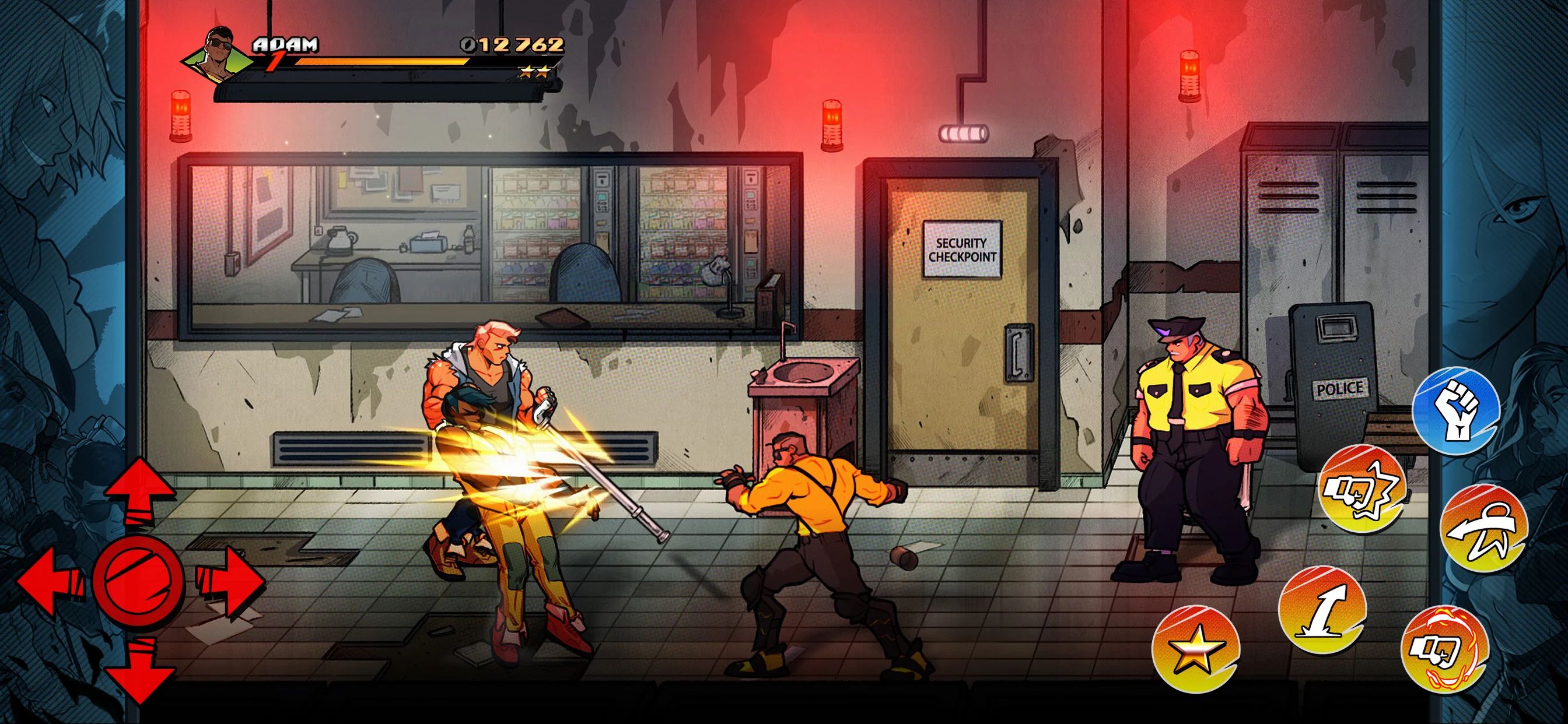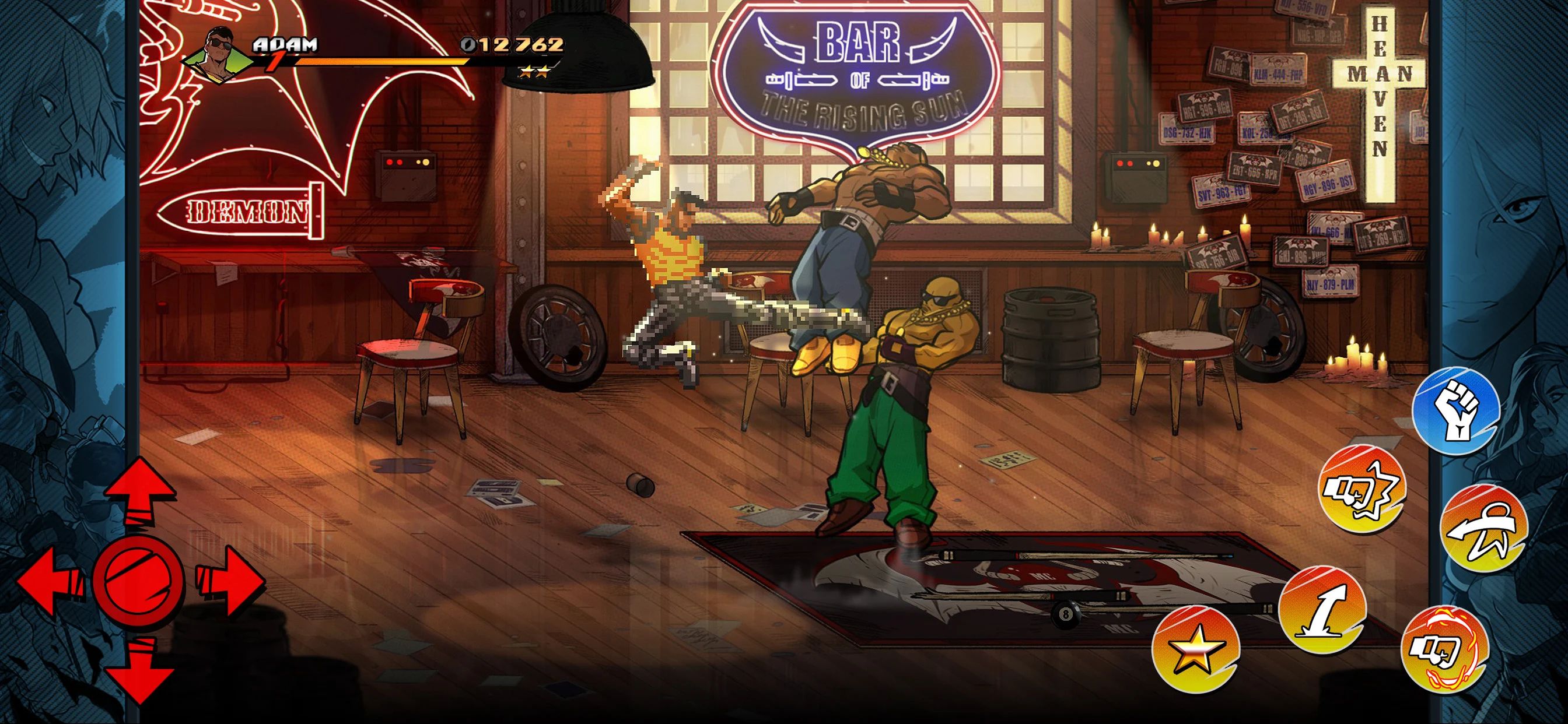 After more than 25 years of absence, Streets of Rage 4 brought a modern sequel to one of the most acclaimed beat 'em up franchises. And who would've thought that this gorgeous rendition would make it to Android and iOS? At $8.99, Streets of Rage 4 is among the more expensive Android titles, but it's also among the best.
Without a doubt, Streets of Rage 4 plays the nostalgia card by bringing back fan-favorite characters like Axel and Blaze. But it also introduces several new characters within the base game, as well as the associated DLC included in the Android version. The new developer team also collaborated with the series' original composer, Yuzo Koshiro, to capture the auditory feel of the original titles. And you know what? It's probably the best Streets of Rage game to date.
Streets of Rage Classic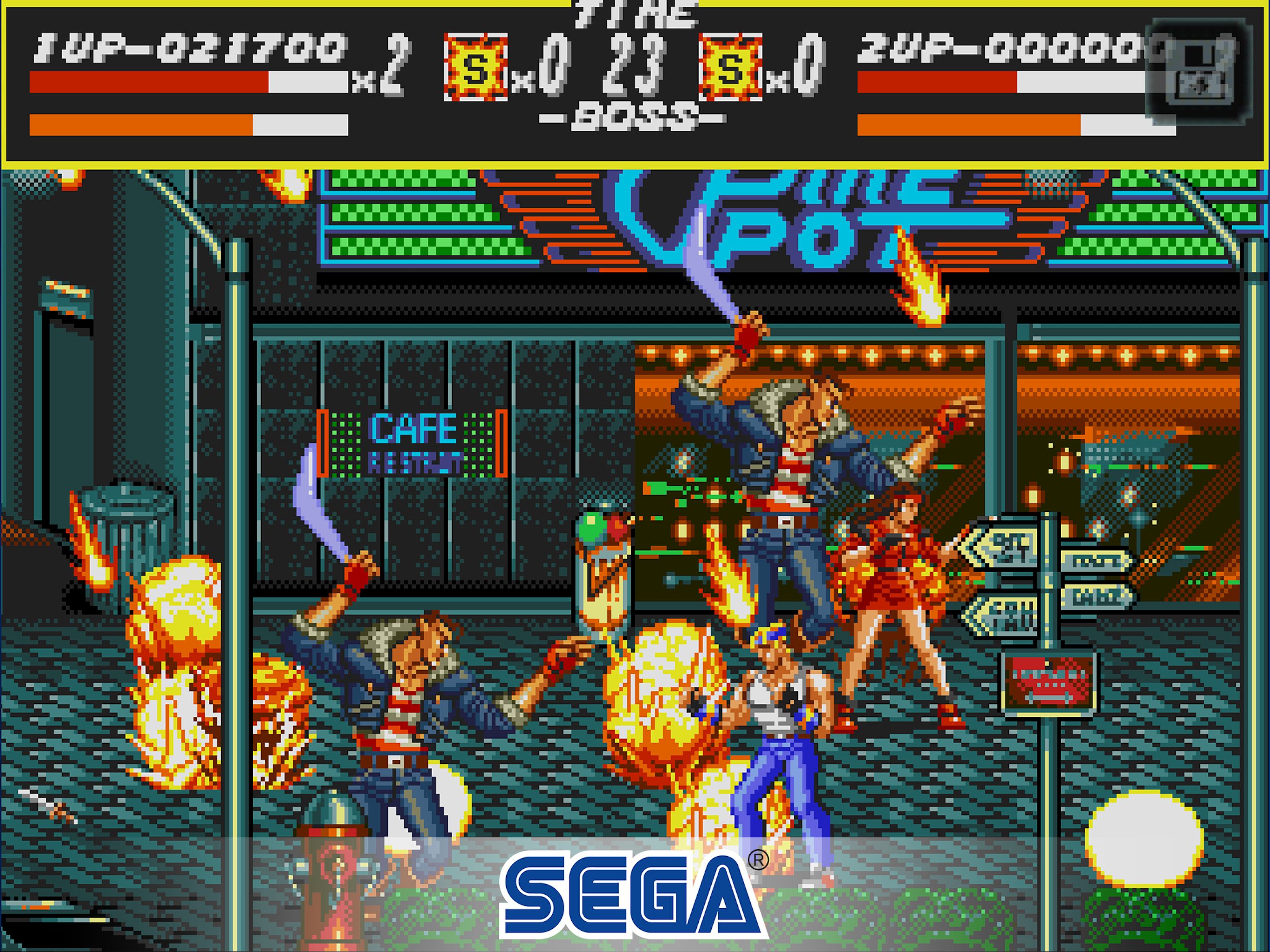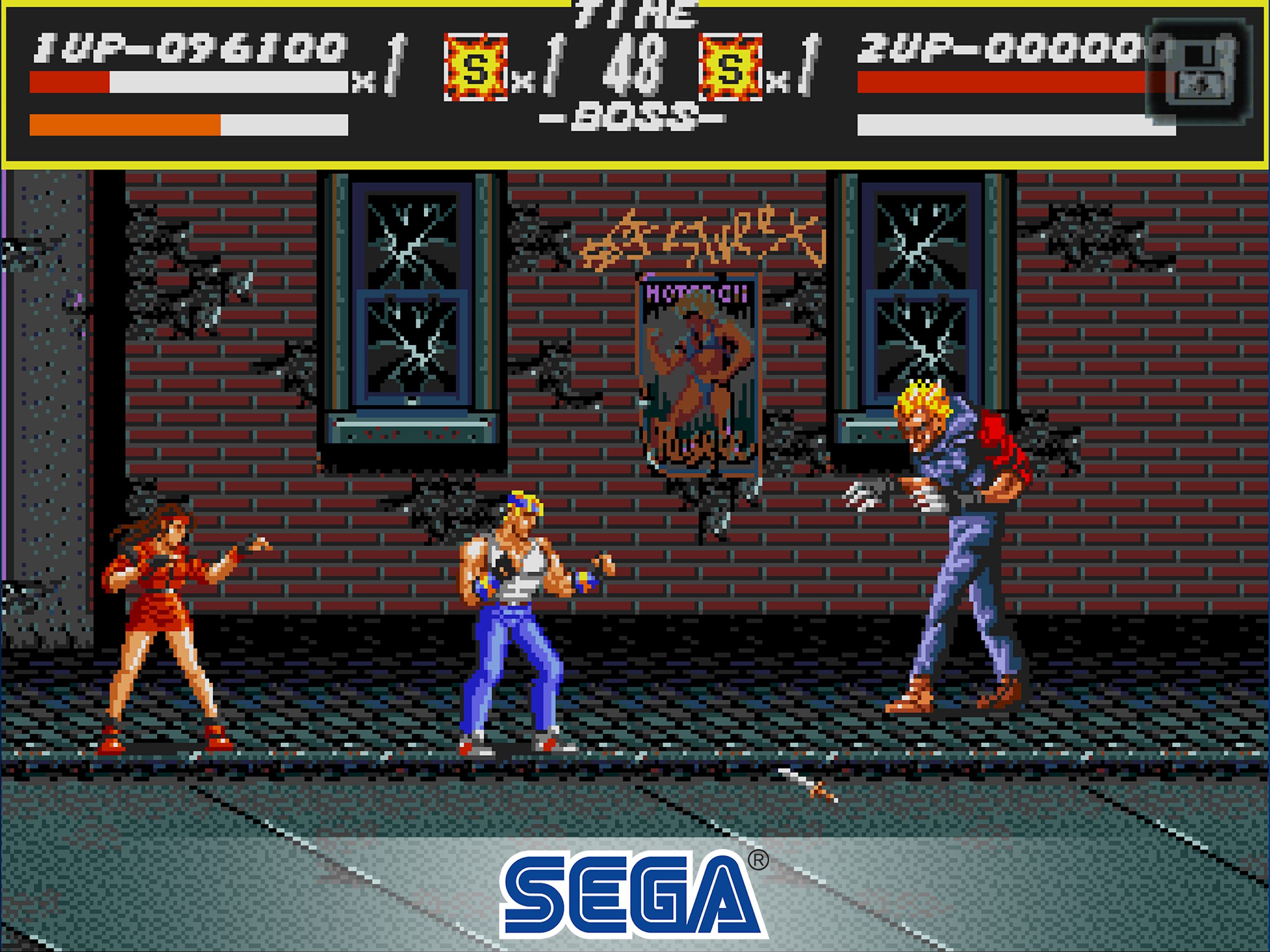 While by no means the first of its kind, beat 'em up wouldn't be the same without the original Streets of Rage. Picture the dawn of the 90s, Yuzo Koshiro's unforgettable synth soundtrack, and three characters traversing a city, decimating everyone in their path.
Streets of Rage Classic takes you through all the signature locales you've come to know and love: from neon-lit city streets to sleazy bars, serene coastlines, and luxurious skyscrapers. Since its original release, the game has made its way to numerous home and portable consoles and even mobile devices under the name of Streets of Rage Classic. While you can enjoy the Android port for free, you can remove the game's ads for $1.99.
Beat 'em ups favor cooperation, and luckily, most titles on this list offer a co-op option. So go ahead, grab a couple of the best Android controllers and enjoy the finest beat 'em ups Android has to offer. Before you do, though, let us know if there's a better beat 'em up that we haven't heard of, and we'll make sure it gets some attention in the next update.