Home security is probably the most attractive reason to delve into the world of smart home electronics. A full-fledged home security system is the right choice for some people, but others can put together a DIY smart home security system with just a few cameras and other gadgets.
The huge variety of smart security cams today can make it tough to find the right one, but there are some key considerations for anyone in the market. Wired vs. battery power, for example, makes a big difference in terms of installation and setup. Other features, such as reliable motion detection with customizable zones, are essential for ensuring intruders don't sneak by and packages don't go unattended.
Then there are some slightly more advanced issues to keep in mind. More in-depth camera systems sometimes use a base station to improve latency, range, and battery life. Also, pay attention to cloud and local video storage, as well as whether a camera can record continuously. But if you just want something you can stick up on the outside of your house, turn on, and check on when it notifies you, consider a basic option from user-friendly brands such as Rin or Blink.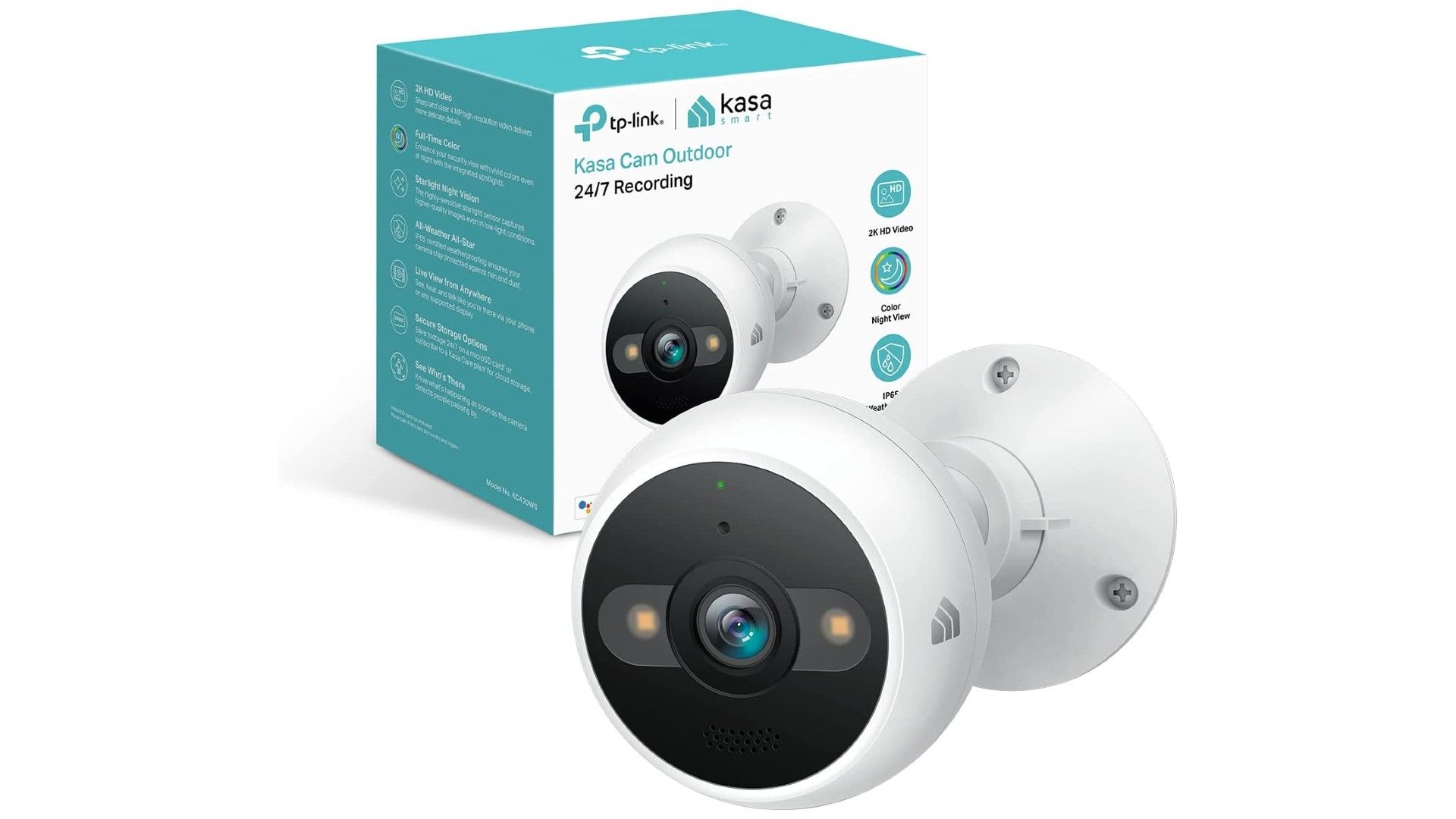 The Kasa KC420WS does a lot of things right, like capturing high-resolution images and allowing for days' worth of local recording to a microSD card. It's also especially easy to use and processes notifications on the device instead of the cloud, which leads to more instantaneous response when it detects motion. Its night vision is almost unbeatable in the price range, thanks partly to its recently updated Starlight sensor. There's even an integrated siren and two-way audio. If we had to pick out a downside, it would be that there's no battery-powered version or plug-and-play battery add-on.
Specifications
Connectivity: 2.4GHz Wi-Fi
App Compatibility: Alexa, Google Assistant
Night Vision: Yes
Power Source: Wired
Field of view: 110°
Pros
Excellent value
High resolution
Above-average night vision
Cons
No battery-powered option
Buy This Product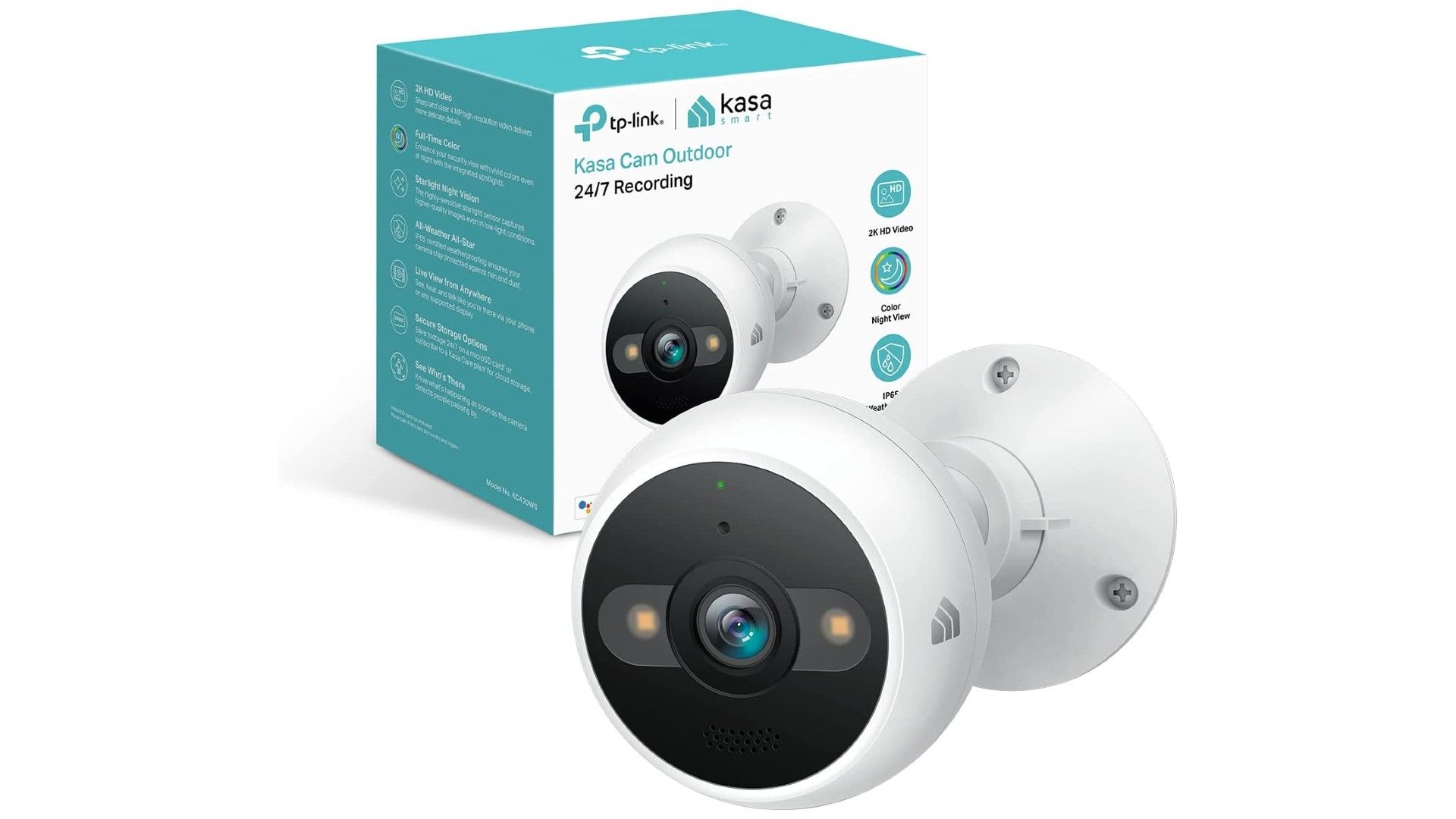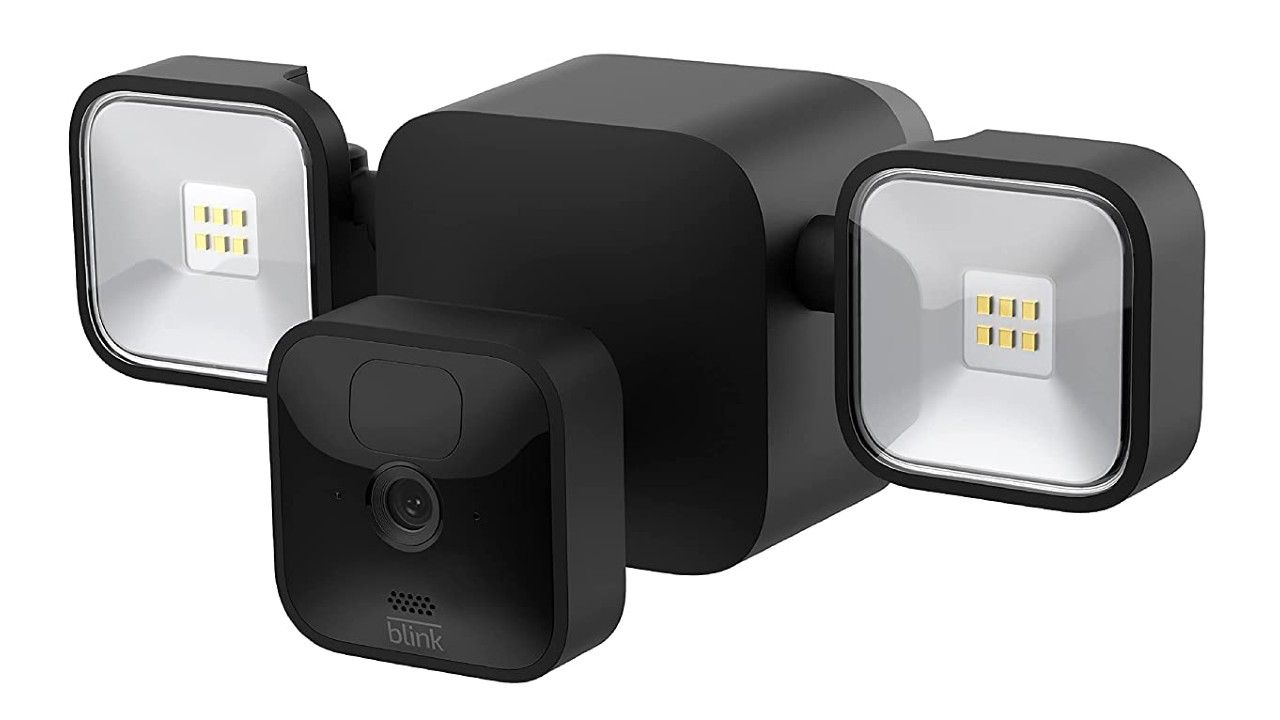 Regarding cost-effectiveness for a spotlight camera, the 3rd-generation Blink Outdoor is about as good as it gets. You'll rarely have to worry about the battery, as it lasts for up to two years without issue. Infrared motion detection delivers alerts and activates the surprisingly effective 700-lumen spotlight, deterring intruders and helping you see when you get home at night. You'll have a few options for mounting it, which are relatively simple. It's about as straightforward as they get and provides the perfect low-cost alternative for anyone constructing their perfect security network out of a handful of minimalist smart devices. Remember, though, that it's only compatible with Alexa voice control, not Google or HomeKit.
Specifications
Resolution: 1080p
Connectivity: 2.4 GHz Wi-Fi
App Compatibility: Alexa
Night Vision: Yes, infrared and floodlight
Power Source: Battery
Hub Required: No
Pros
Reliable motion detection
Spotlight produces 700 lumens
Great night vision performance
Cons
Below-average field of view
Limited to the Alexa ecosystem
Buy This Product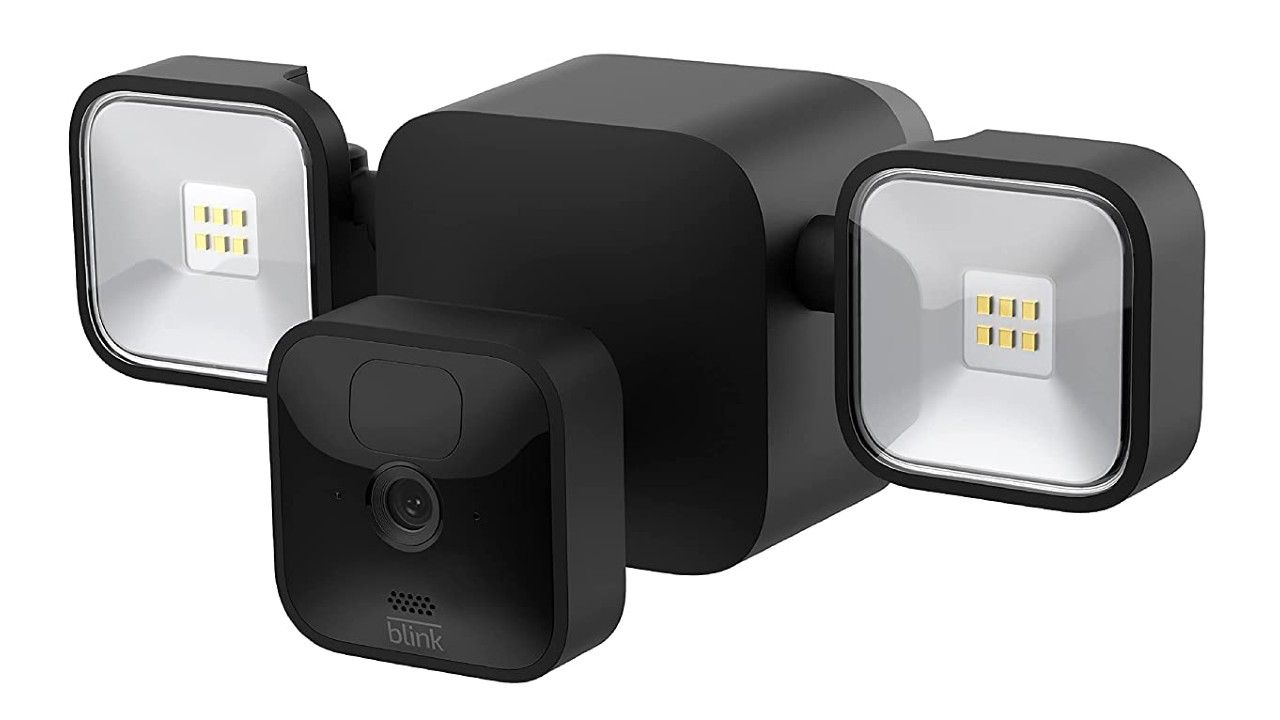 Blink Outdoor 3rd Gen + Floodlight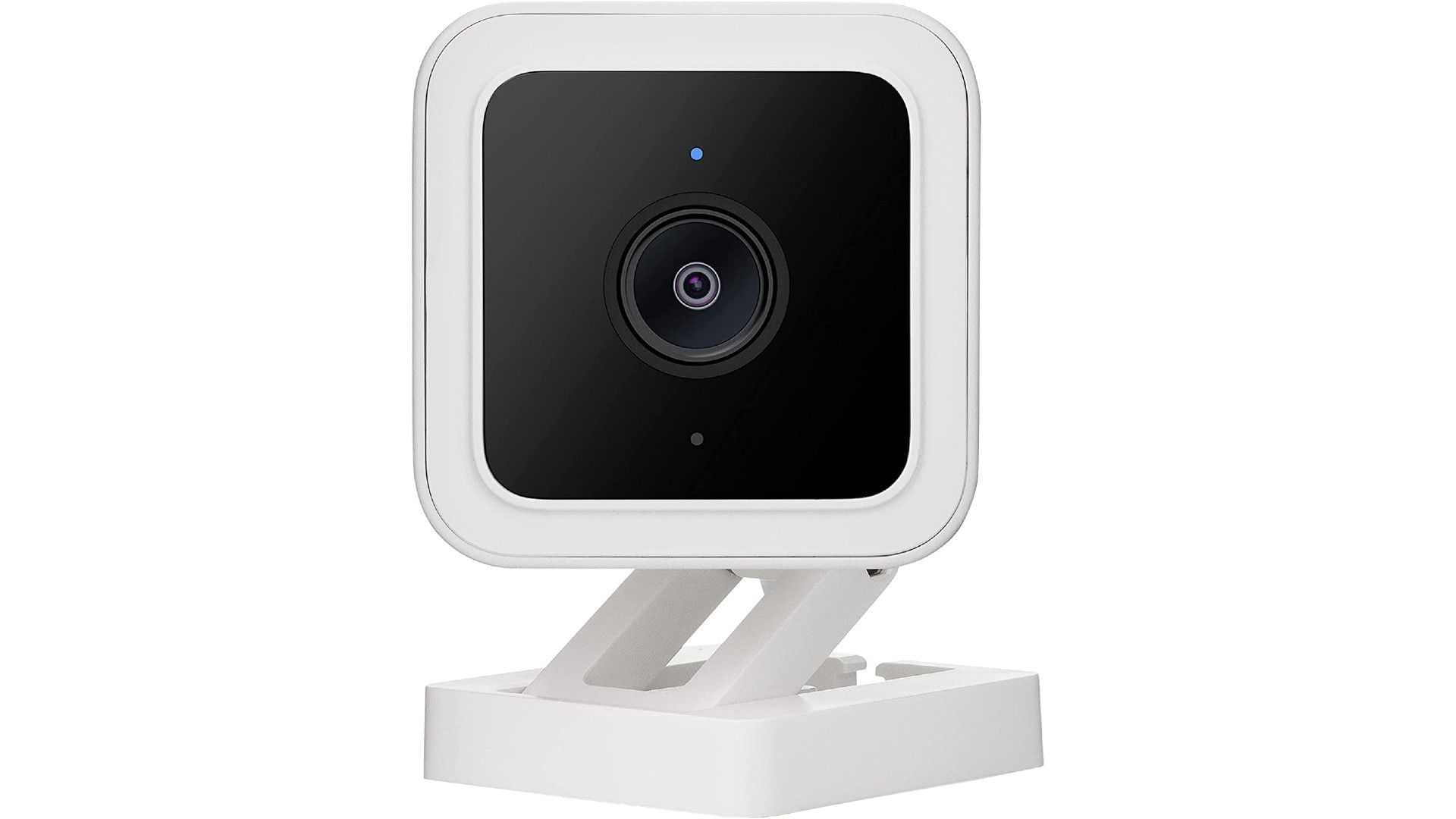 Very few others are as compact or affordable as the Wyze Cam v3, which offers an impressive collection of features you'd typically see on far more expensive cameras. It allows for internal and cloud recording, and the cloud storage subscription isn't very expensive, starting at only $30 per year. A 130-degree field of view gives you a great viewing angle, and you can use IFTTT programming to set up custom contingencies. Its infrared sensor delivers a crisp image at night, and the setup and management processes are basically second to none as far as ease of use goes.
Specifications
Resolution: 1080p
Connectivity: 2.4 GHz Wi-Fi
App Compatibility: Alexa, Google
Night Vision: Yes, infrared
Power Source: Wired
Hub Required: No
Pros
Effective night vision
Two-way audio
Motion and audio detection
Local and cloud storage
Buy This Product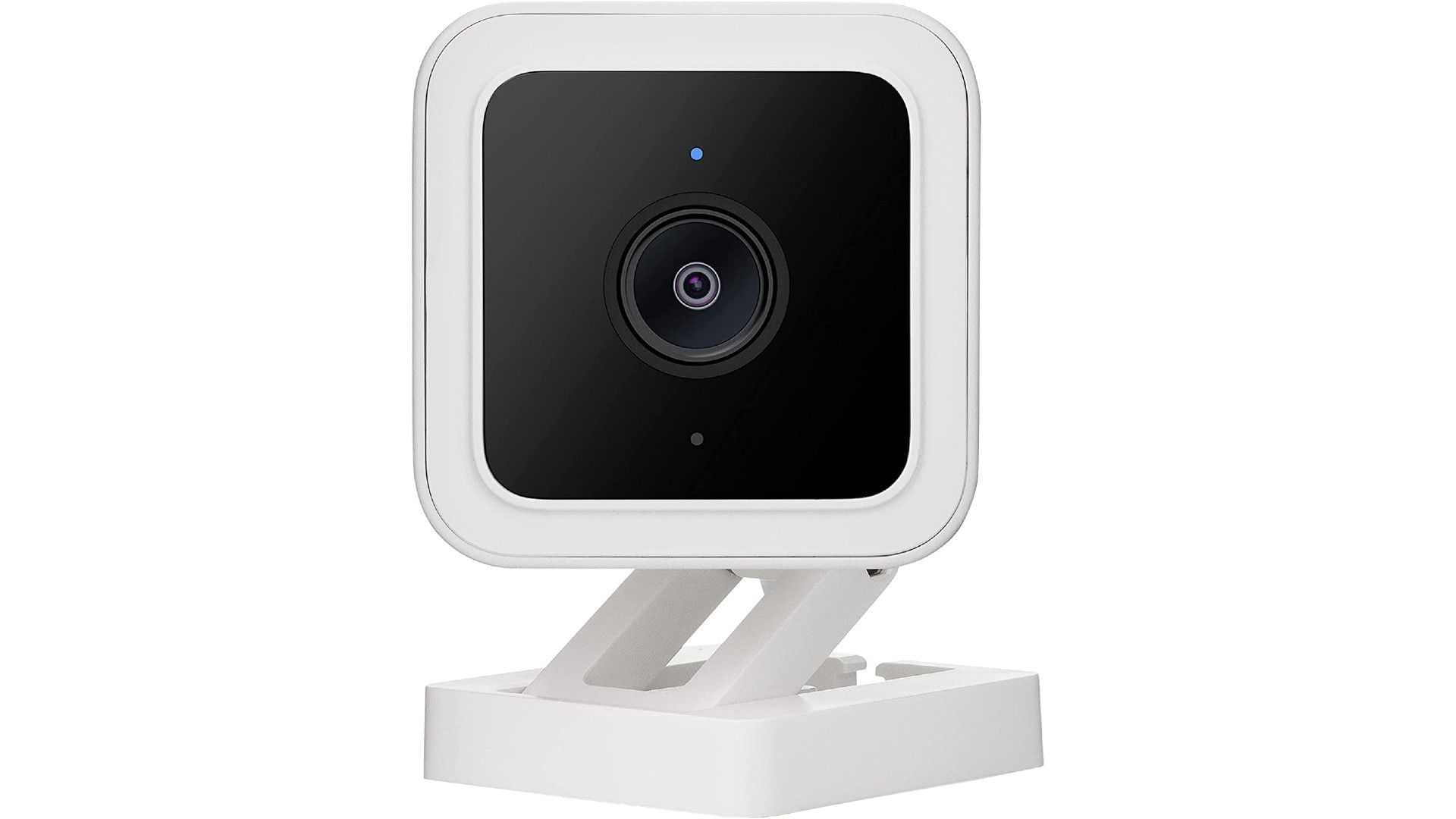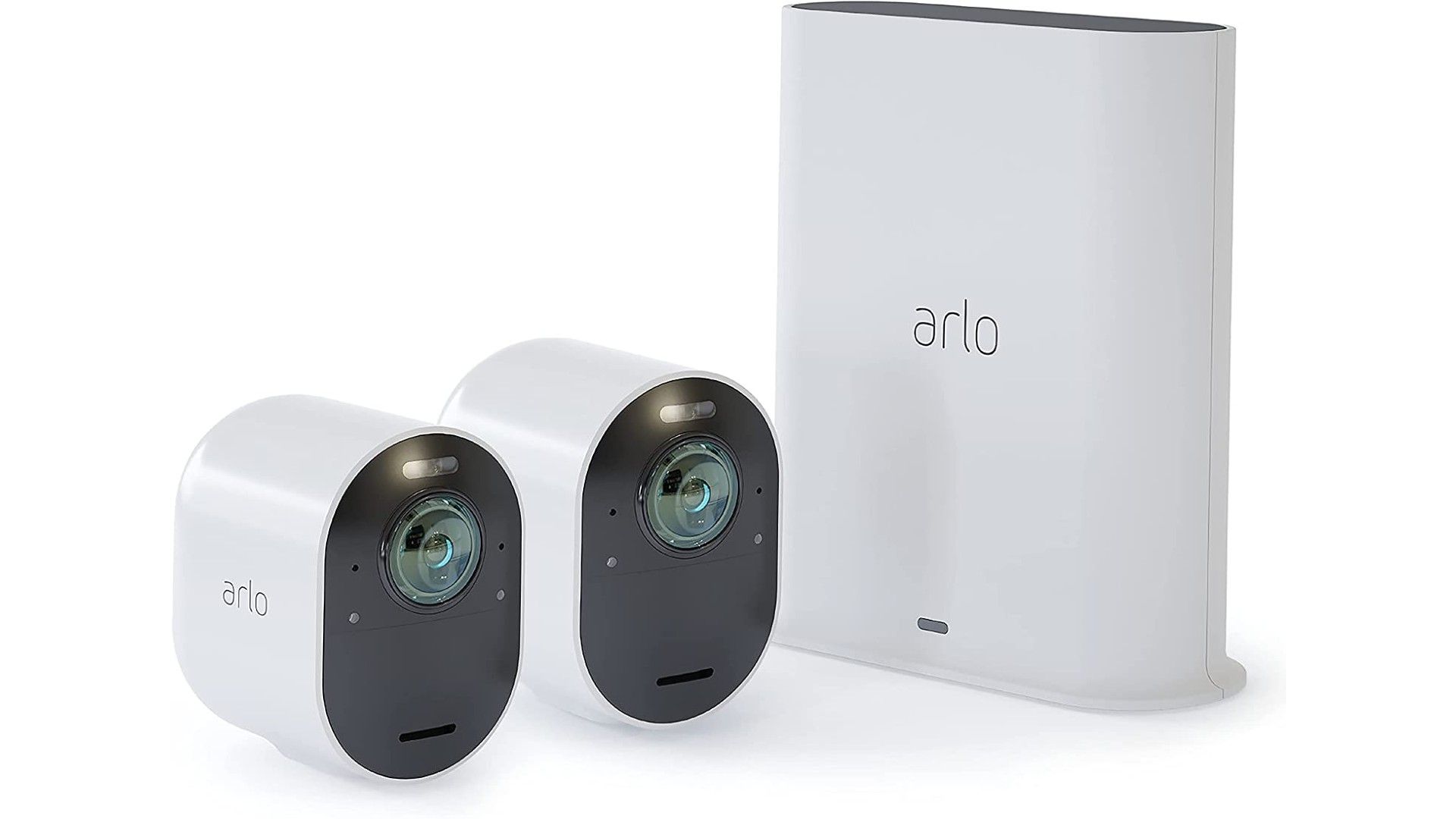 Those looking for top-of-the-line image quality should consider the Arlo Ultra 2. It makes strides over the previous model by delivering the same visual fidelity while addressing the problems with energy usage and wireless connectivity that caused the original Ultra to falter. The combination of an infrared sensor and powerful spotlight lead to best-in-class color video, even when it's pitch black outside. With a 180-degree field of view and 4K resolution, you can trust it to pick up more of your property than just about any other. Regardless of where you plan to install it, the magnetic mount and semi-permanent tripod mount make it easy to install. The only real drawback is that it's considerably expensive for a single camera.
Specifications
Resolution: 4K
Connectivity: Dual-band Wi-Fi
App Compatibility: Alexa, Google, HomeKit
Night Vision: Yes, infrared and spotlight
Power Source: Battery
Hub Required: Yes, included
Pros
Top-of-the-line image clarity
Remarkable field of view
Impressive HDR and night vision
Buy This Product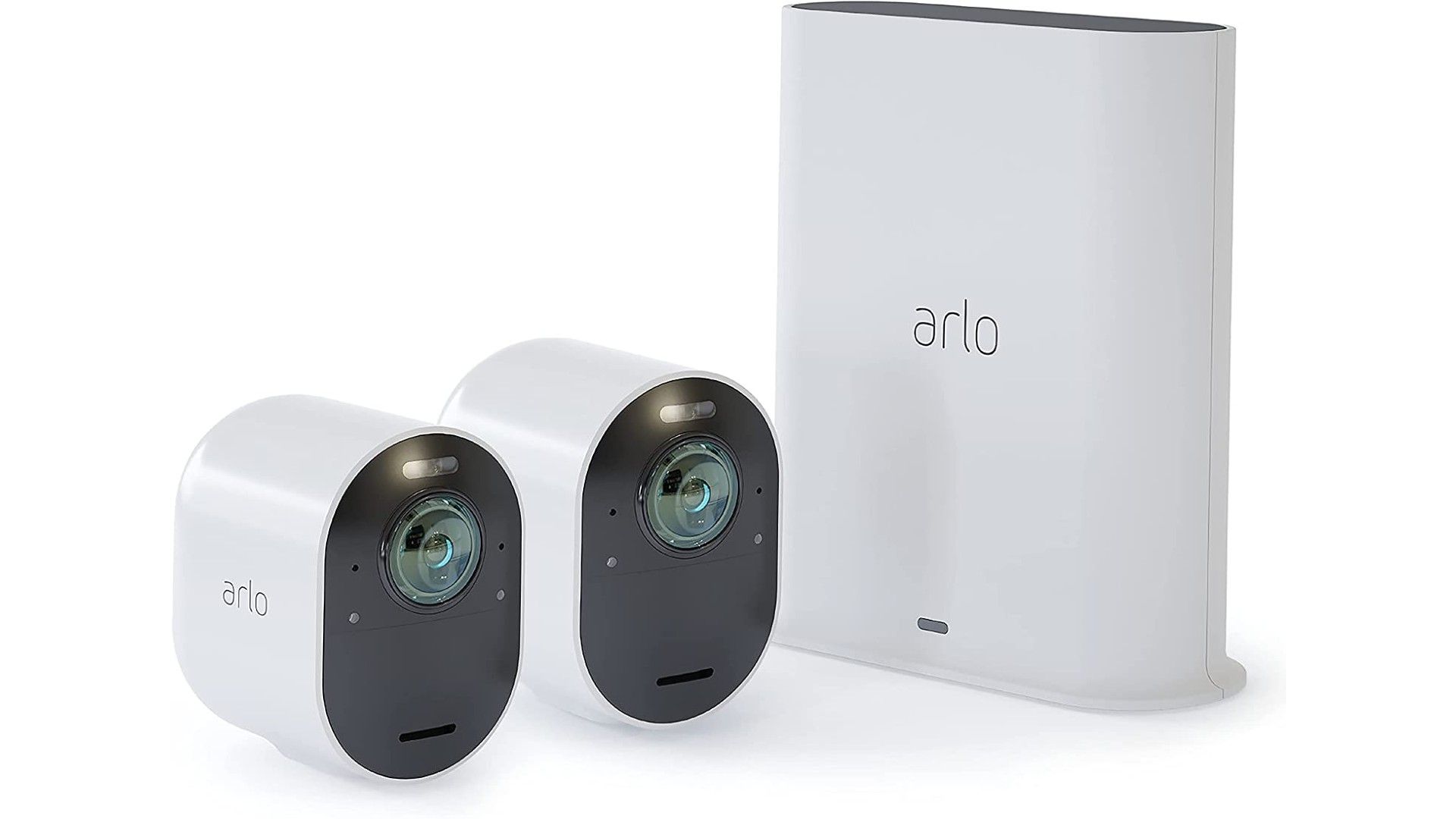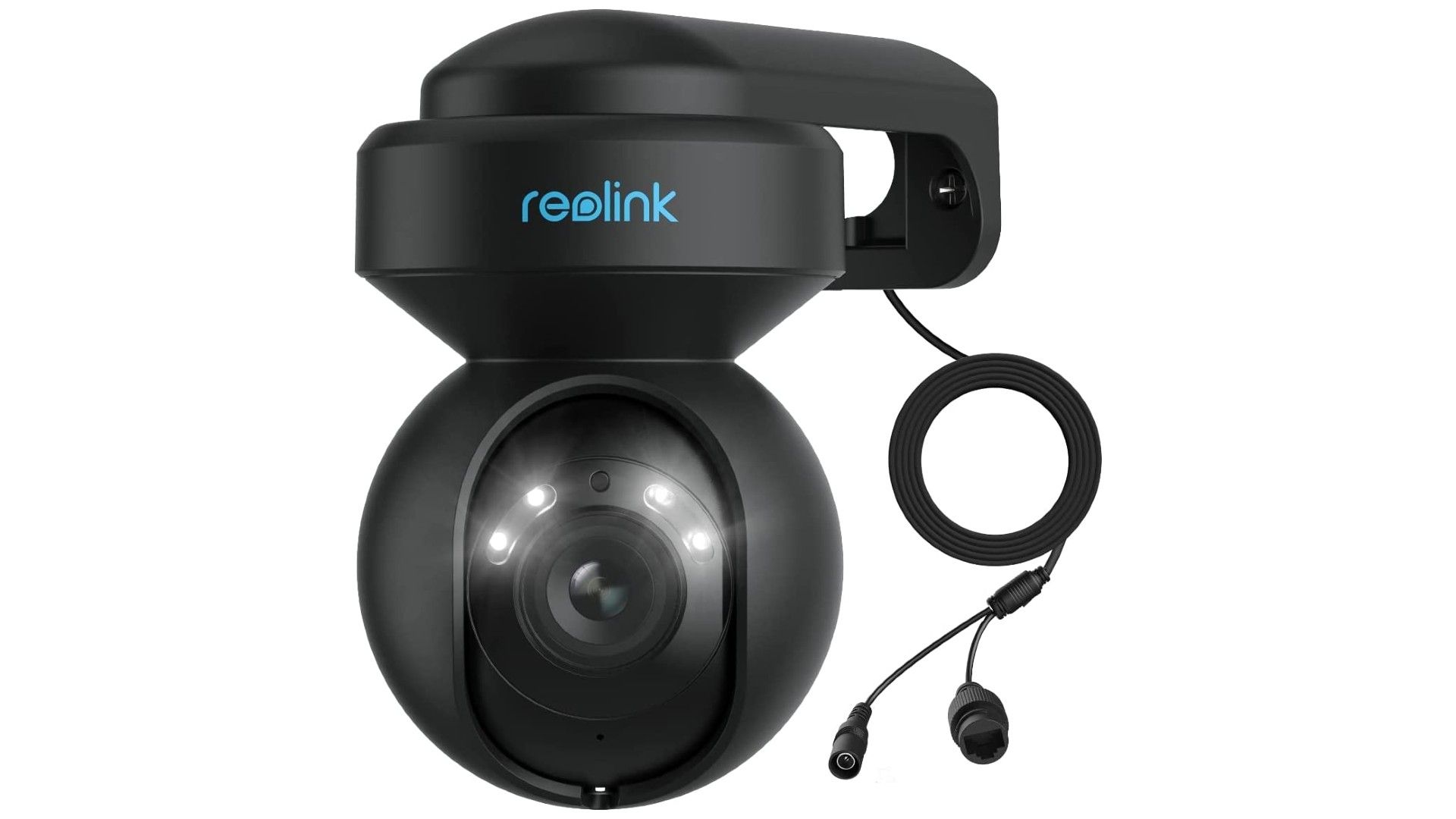 Reolink packed an impressive set of features into the E1 Outdoor, including near 360-degree pan, 50-degree tilt, and 3X optical zoom functionality. It's also on of the rare smart home cameras to support both 2.4GHz and 5GHz Wi-Fi networks, which is especially important if you're installing it well away from your home or the nearest router. It's even relatively easy to dovetail within a more traditional RTSP and IP cameras, and can stream to both network-attached storage systems and a microSD card. While it might be a bit too complicated if you've never used a smart security camera, it's a great deal for intermediate or expert users, at just over $100.
Specifications
Connectivity: Dual-band Wi-Fi
App Compatibility: Alexa, Google Assistant
Night Vision: Yes, color
Power Source: Wired
Hub Required: No
Pros
Pan, tilt, and zoom functionality
Auto-follow and guard mode
3X optical zoom
Cons
Night vision unsuitable for extremely dark areas
Not ideal for beginners
Buy This Product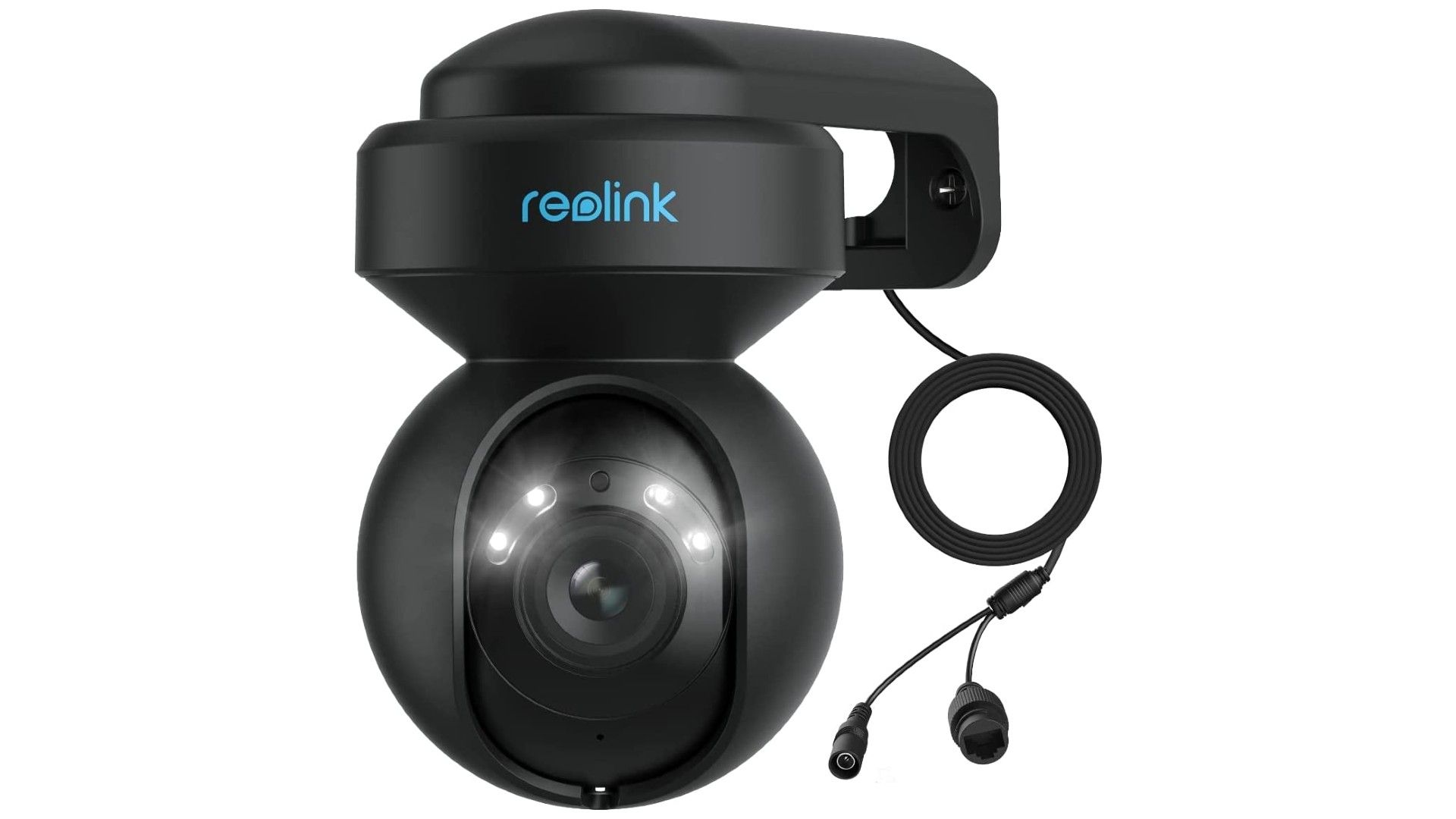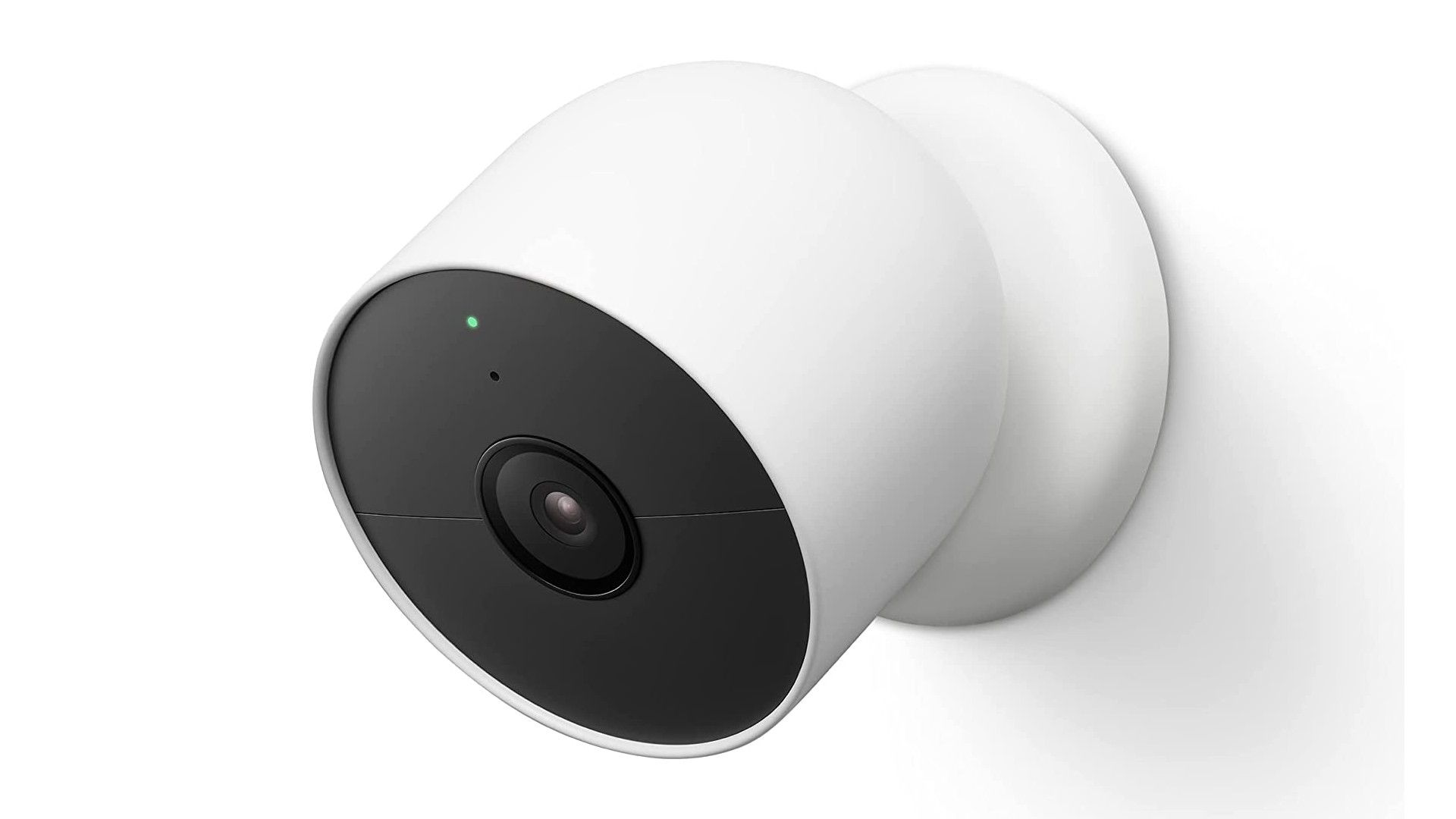 The remarkably user-friendly 2nd-generation Google Nest Cam represents the easiest choice for households fully invested in the Google ecosystem. The powerful smartphone app gives you easy access to its host of helpful detection, notification, and recording features. It includes three hours of cloud storage without a subscription, but you can unlock more with a Nest Aware plan. And since it's powered by an internal battery, you won't have to worry about running electrical wiring.
When it does detect movement in its field of view, it activates quickly and provides instant notification so you can keep an eye on the live feed. It's also far less bulky and obtrusive than many other options. Among the few drawbacks are its lack of compatibility with non-Google voice assistants and the less-than-perfect IP54 rating. However, it would have to experience regular monsoons for that to be a real problem.
Specifications
Resolution: 1080p
Connectivity: Dual-band Wi-Fi
App Compatibility: Google
Night Vision: Yes, infrared
Power Source: Battery
Hub Required: No
Pros
Perfect Google Home integration
Especially compact design
Optional facial recognition
Cons
Less-than-perfect waterproofing
No local storage
Buy This Product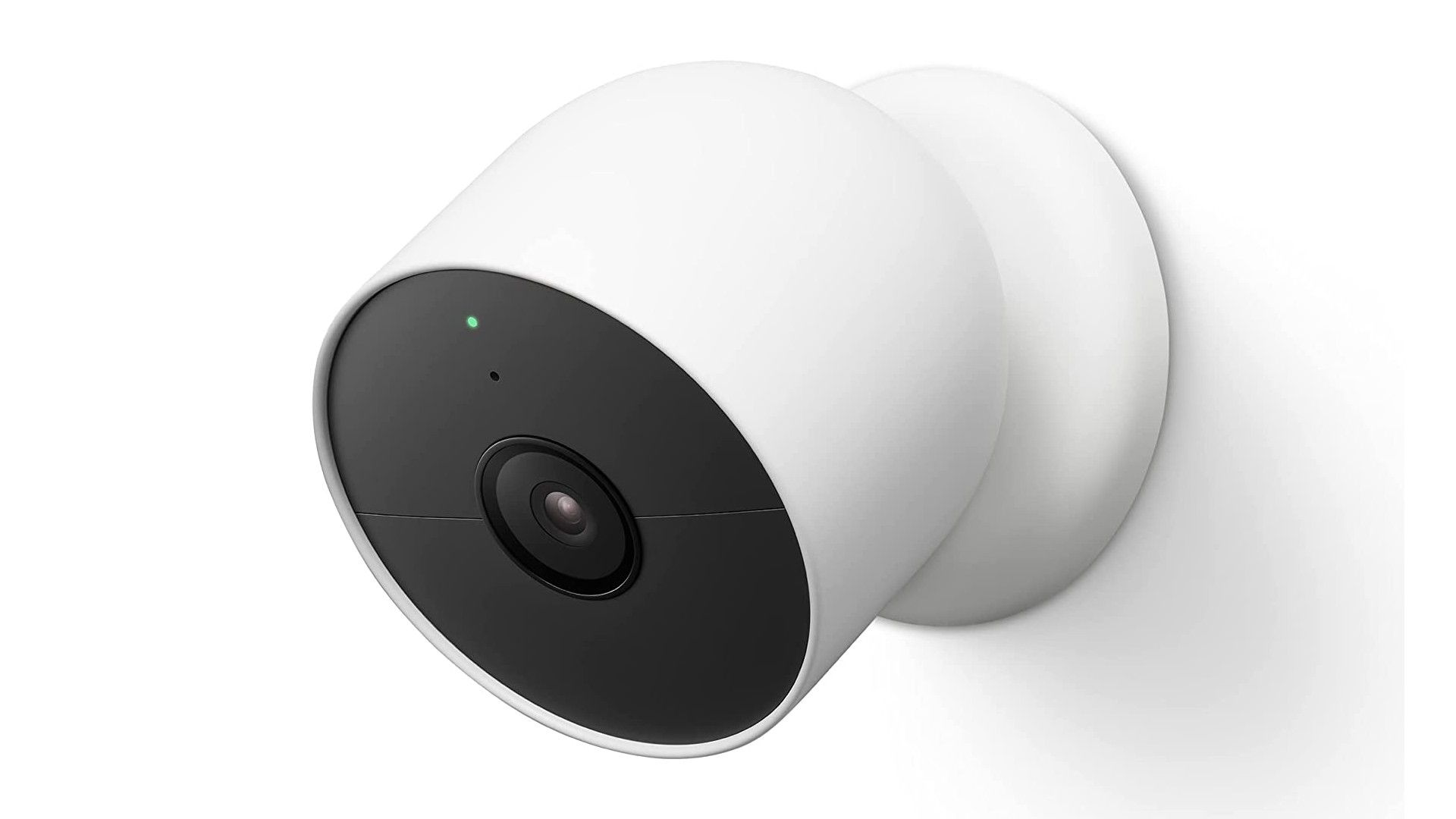 Google Nest Cam (2nd Generation)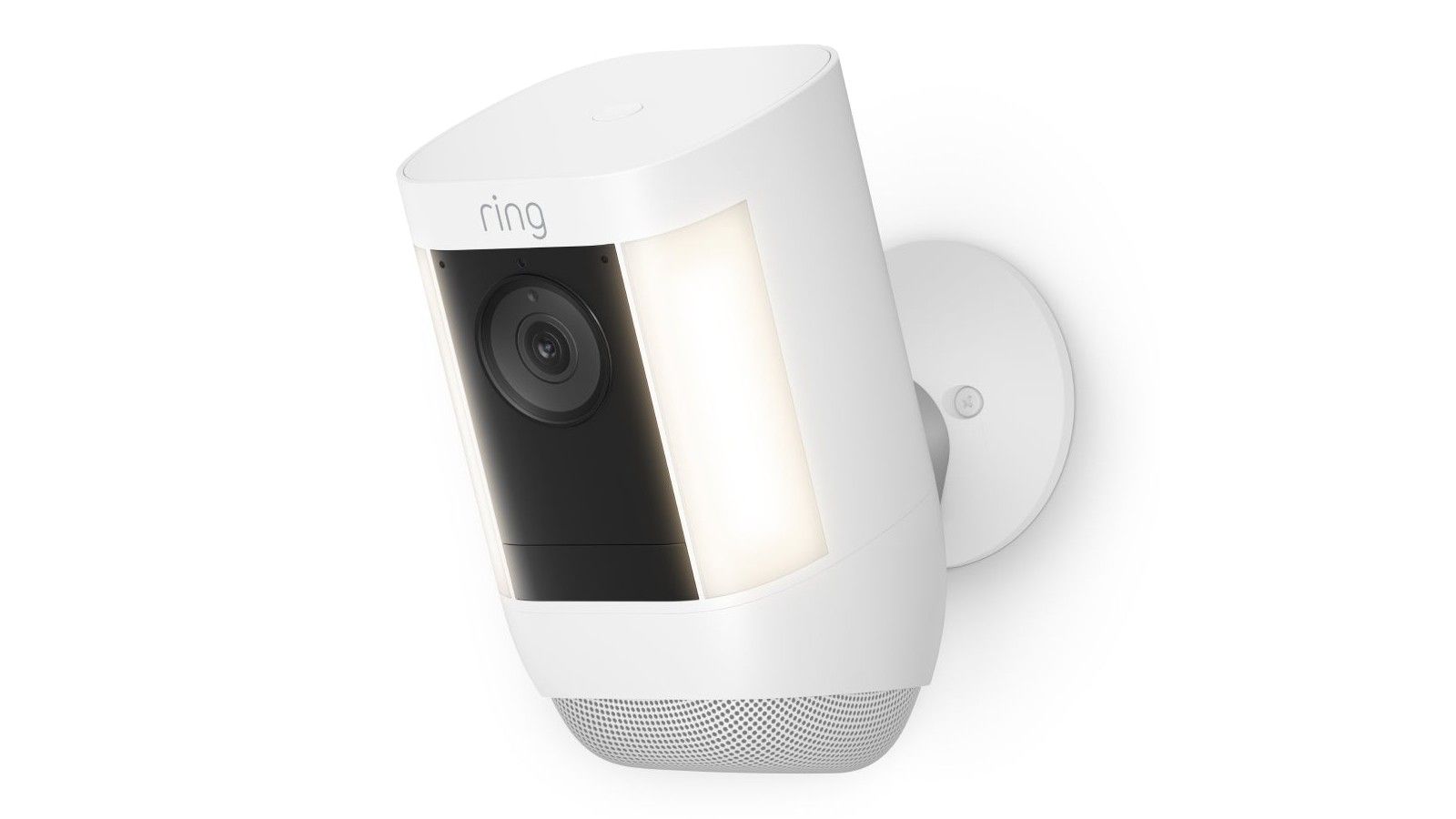 Ring's new Spotlight Cam Pro brings together a host of advanced features that are tough to find on any competitors. For example, extremely few cameras boast dual-band Wi-Fi support, which greatly increases range and ease of setup in most home wireless configurations. It also utilizes a novel radar-based system for three-dimensional motion detection that's even more consistent than Ring's previous offerings.
There's also an interesting feature called bird's eye view that works alongside a satellite imaging service to provide a broad overview of your property and what's moving around on it, although some users will have better luck with it than others. Ring's doorbell camera and Floodlight Cam Pro provided some of these same features, but the battery-powered Spotlight Pro is the first to offer them without requiring a wired connection. If you can afford it, this is one of the most powerful and unassuming outdoor cameras you'll find.
Specifications
Brand: Ring
Resolution: 1080p HDR
Connectivity: Dual-band Wi-Fi
Night Vision: Yes, color night vision
Internal or External: External
Power Source: Battery, solar, plug-in, wired
Axis Control: No
Operating limits: -5°F to 120°F
Measurements (camera): 3.1 in x 3.2 in x 5.7 in
Integrations: Alexa, IFTT
Hub Required: No
Field of view: 140° horizontal, 80° vertical
Colors: Black or white
Pros
Dual-band Wi-Fi support
Advanced 3D motion detection
Enhanced two-way microphone
Cons
Battery life is less than ideal
Bird's eye view mode is a bit finnicky
Buy This Product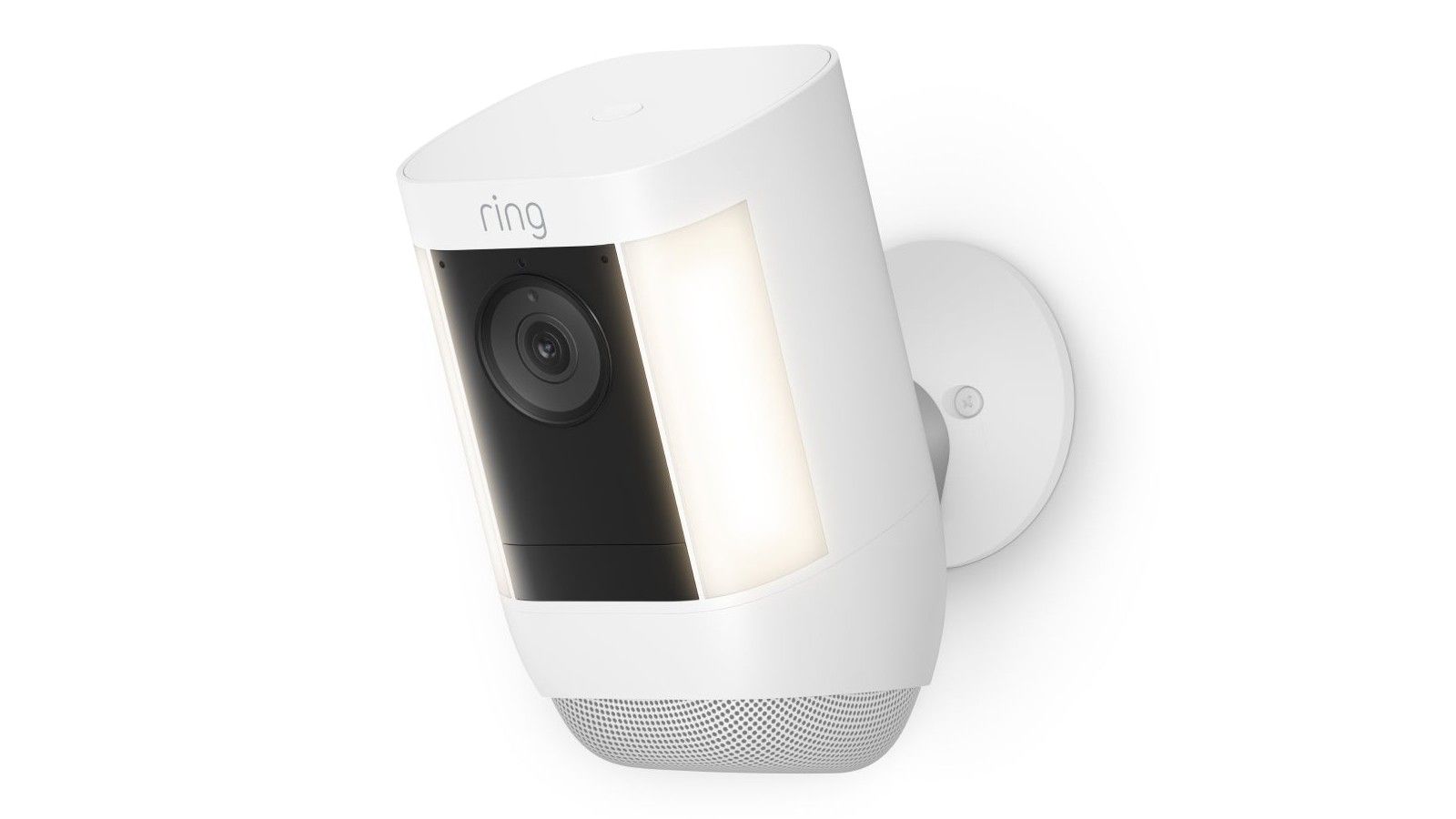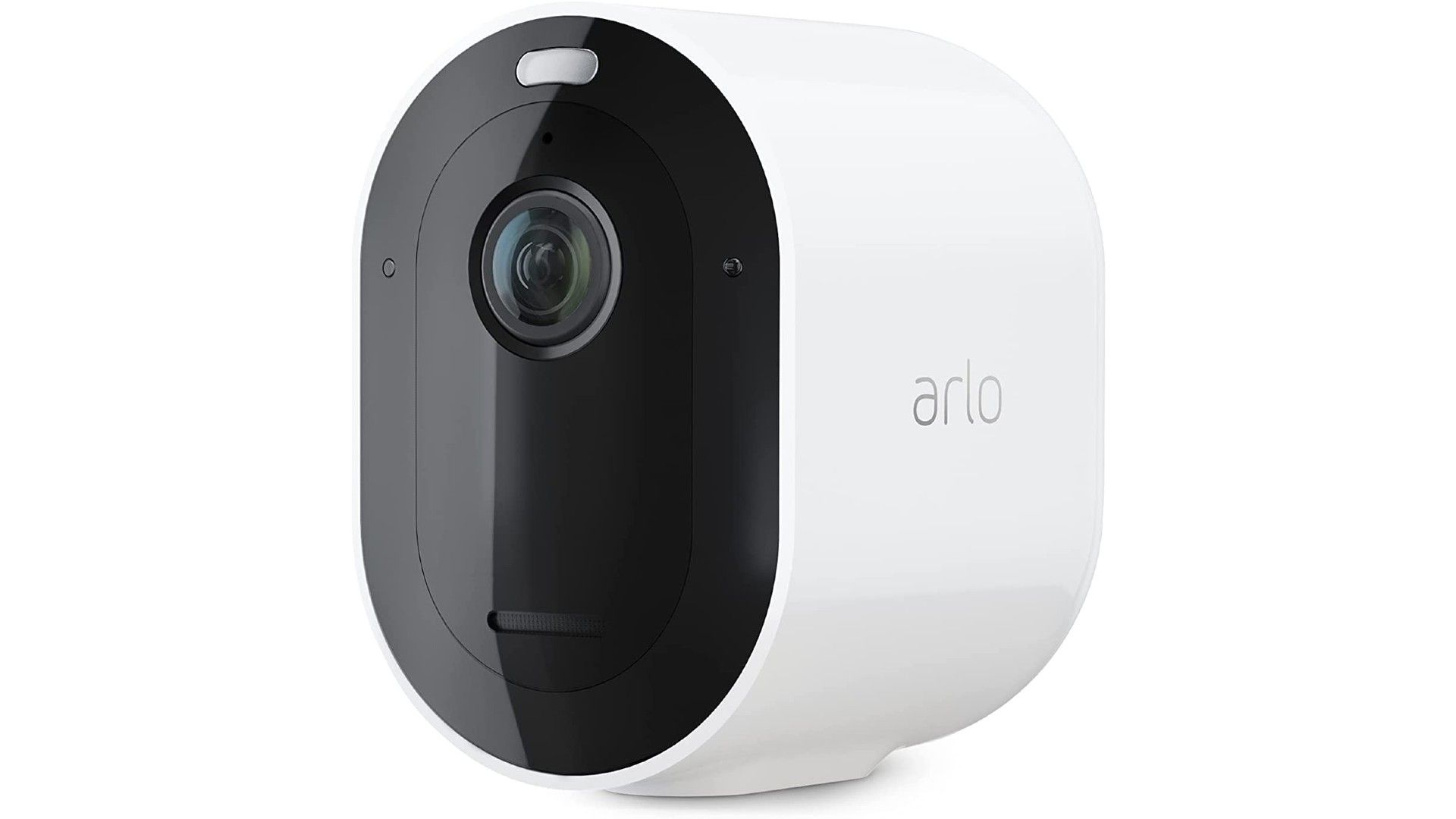 The Arlo Pro 4 is the best choice for anybody who needs premium video quality but doesn't want to shell out for a multi-camera setup with a proprietary base station. A 1440p sensor delivers an above-average resolution, while the 160-degree field of view is practically second to none. It does have a spotlight, however, it's not intended to shine a bright light on intruders, but instead ensure effective color night vision, which it does quite well. As a premium piece of equipment, you can expect the Pro 4 to respond almost instantaneously when it does pick up any kind of motion. If you just need one camera and want the best there is, it's hard to argue against this one. It even fully supports Apple HomeKit setups.
Specifications
Resolution: 1440p
Connectivity: 2.4 GHz Wi-Fi
App Compatibility: Alexa, Google, HomeKit
Night Vision: Yes, infrared and spotlight
Power Source: Battery
Hub Required: No
Pros
Pristine 1440p resolution
Optional solar panel and charging station
Customizable activity zones
Powerful subscription features
Buy This Product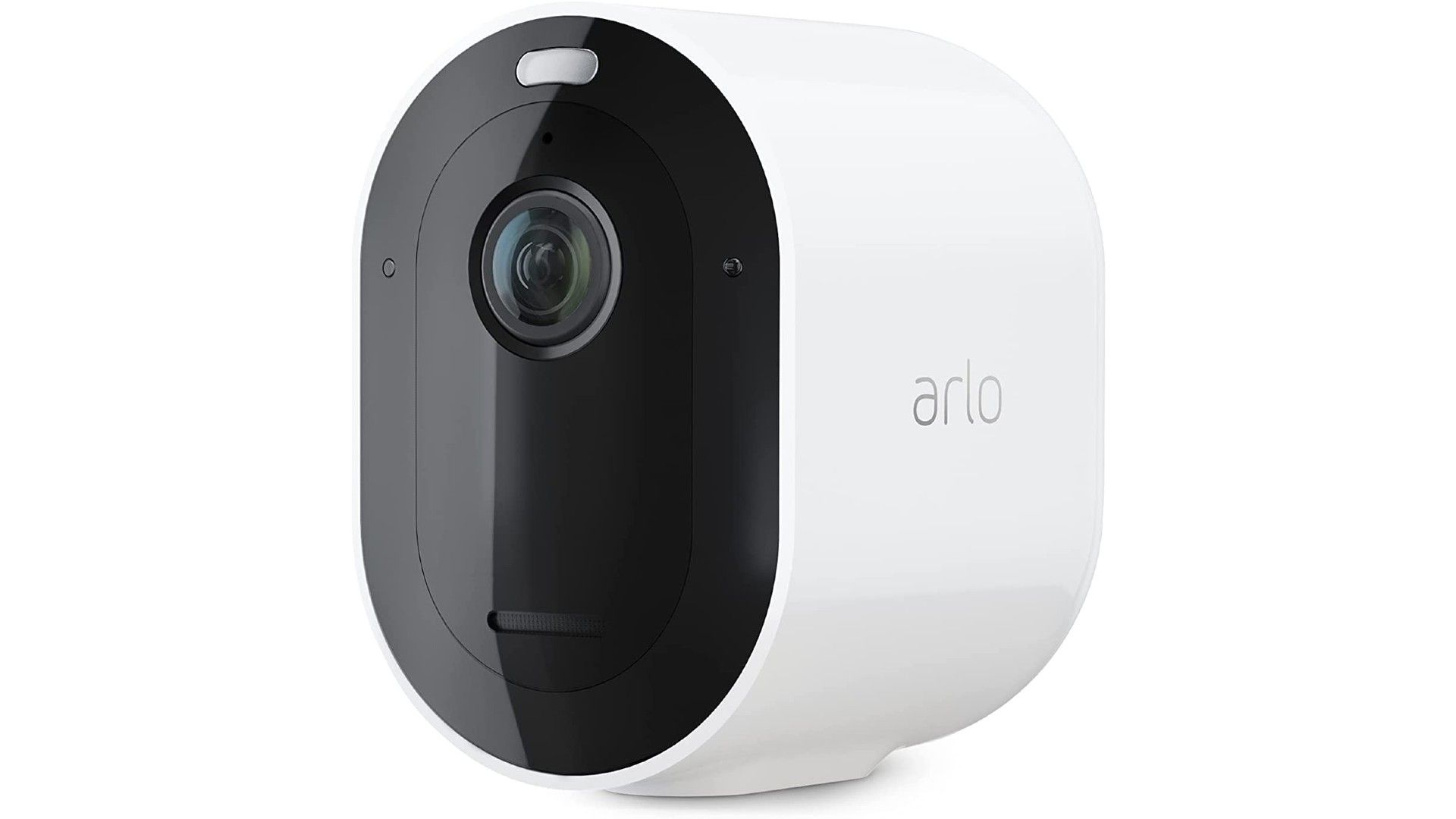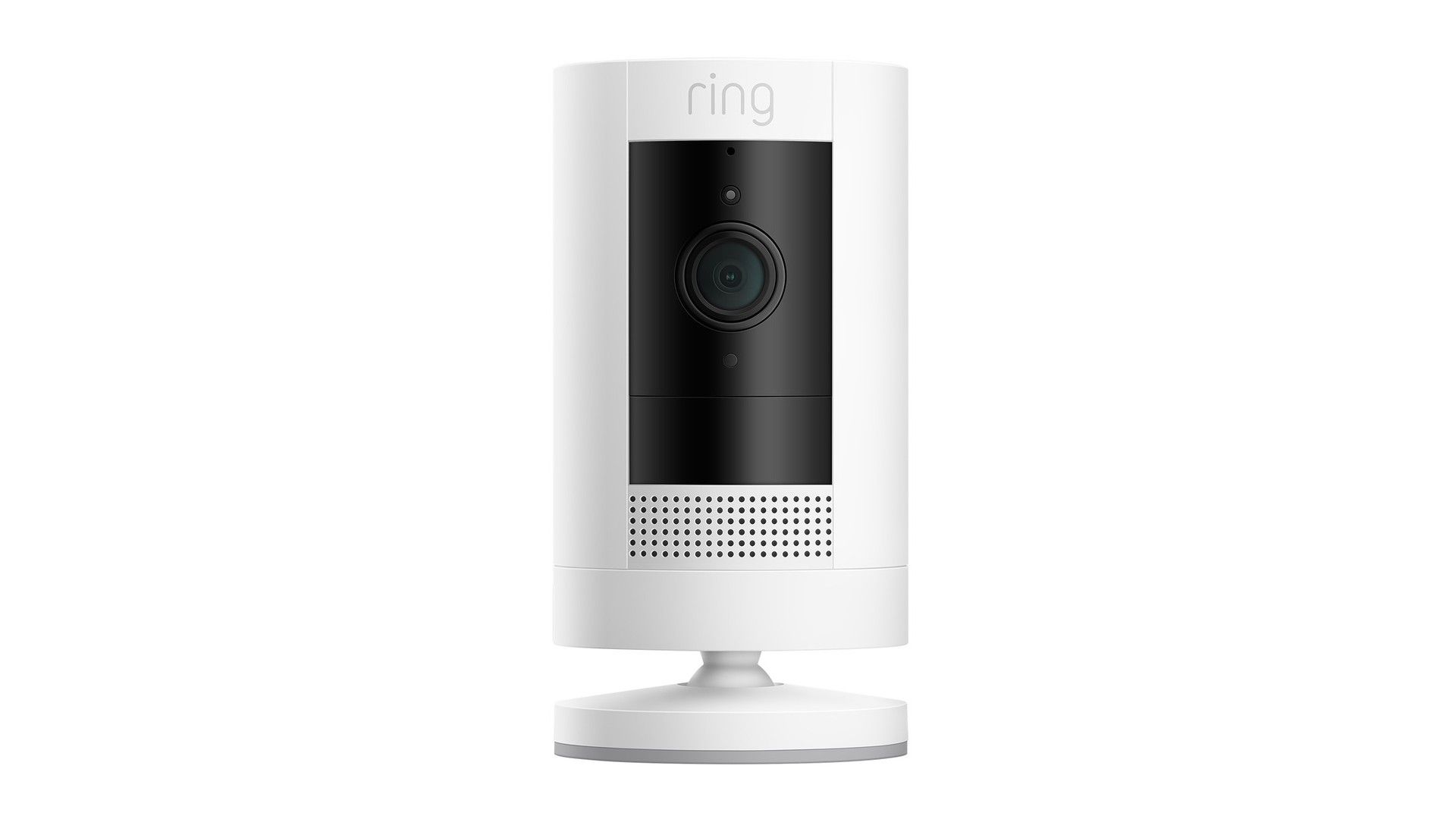 Few are as easy to as the Ring Stick Up Cam, especially for users who already own other Ring devices. As the name implies, all you have to do is stick it on a wall, under the eaves, or wherever else you need coverage. After that, its long-lasting battery, dependable wireless connectivity, and impressive user-friendliness take over. Customizable detection zones, support for IFTTT programming, and effective night vision mean it's versatile enough to help with any situation, day or night. Unfortunately, it's not without faults; as it's more midrange than high-end, it lacks some advanced features such as facial recognition and internal recording.
Specifications
Brand: Ring
Resolution: 1080p
Connectivity: 2.4 GHz Wi-Fi
App Compatibility: Alexa
Night Vision: Yes, infrared
Power Source: Battery
Operating limits: -5°F to 122°F (-20°C to 50°C), Weather Resistant
Measurements (camera): 3.82 in. x 2.36 in. x 2.36 in. (without stand)
Hub Required: No
Field of view: 130°diagonal, 110° horizontal, 57° vertical
Power: Quick-release battery, microUSB, optional solar panel
Colors: White, black
Pros
User-friendly smartphone and browser control
Long battery life
Wide field of view
Cons
Only really useful for Ring households
The best features require a subscription
No local storage
Buy This Product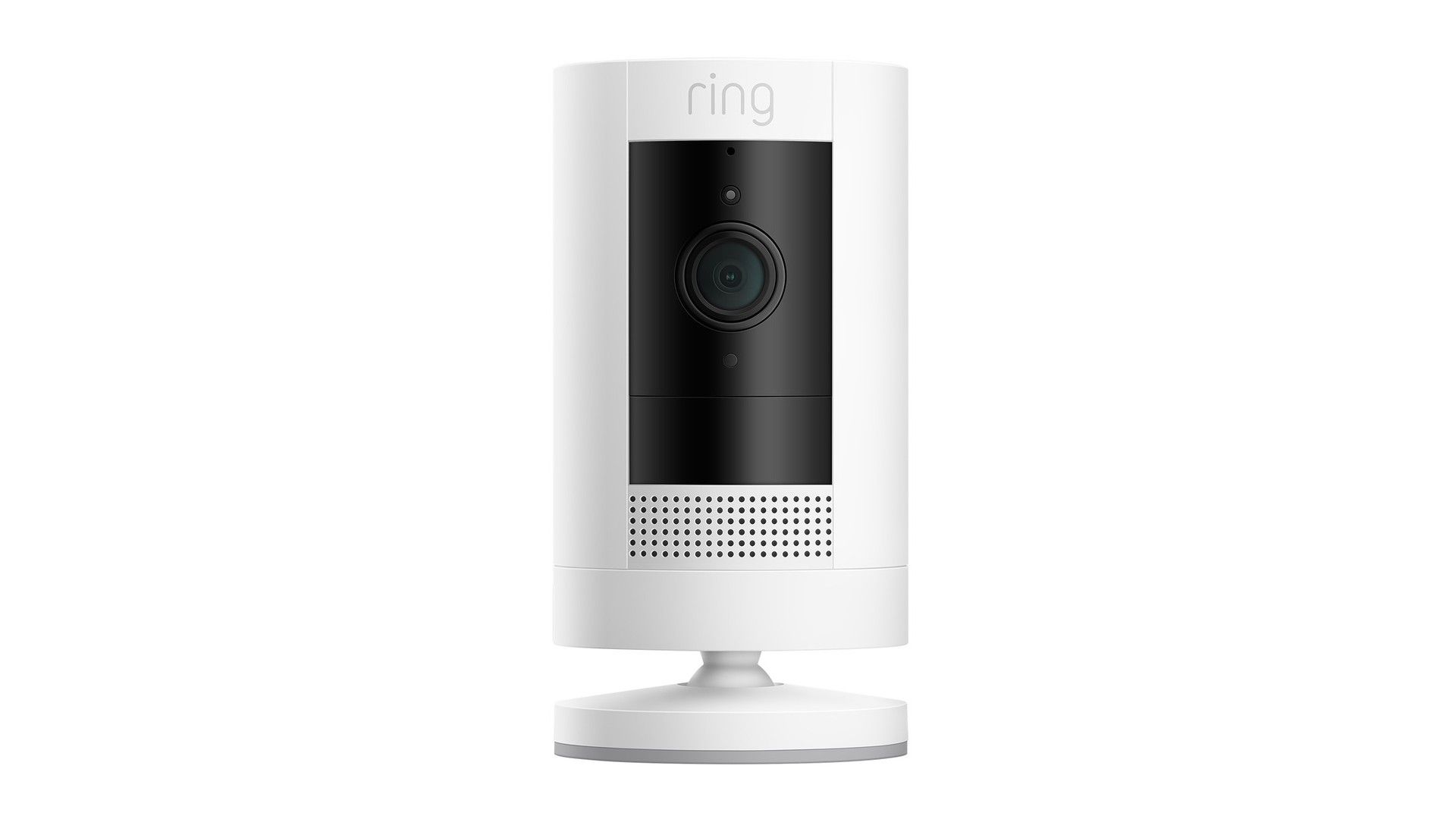 Why to avoid Eufy security products
Until very recently, we strongly recommended multiple products from Eufy (made by Anker) in this and various other smart home guides. Their feature sets and value were generally great. However, with the recent news that Eufy's been uploading unencrypted data, and the subsequent removal of key privacy wording from Eufy's website, we cannot, in good faith, tell anybody to buy Eufy products. After all, what good is a smart home security device if it sends unencrypted videos of your property to the cloud (which is really just someone else's computer)? Luckily, there are plenty of alternatives to consider, all of which certainly appear to take privacy and security more seriously than Eufy.
Ironclad outdoor security
When choosing an outdoor security camera, consider how comprehensive you want your coverage to be. There are some great expandable multipoint systems if you plan on covering multiple angles. The Arlo Ultra 2 is the best, with a 4K resolution, excellent night vision, and wireless connectivity. If you want to expand the Arlo system and store 4K video on the cloud, though, you'll need a subscription. By comparison, high-end cameras like the Reolink E1 Outdoor combine commercial-grade features with relatively easy configuration processes. The Reolink, in particular, isn't the absolute easiest for a smart home novice to set up, but it shouldn't pose any issues to anybody with a little experience.
Most people only need one or two security cameras outside, so a system with a base kit is likely overkill. The Wyze Cam v3 is your best bet if cost-cutting is a primary concern. It offers an extensive feature set for its remarkably low price and delivers clear video no matter how bright or dark it is outside. Only slightly more expensive, the Kasa KC420WS is our new Editor's Choice due to its uncompromising feature set and reasonable price.
Of course, the most significant selling point of smart home technology, in general, is the ease of configuration and management. In that vein, the Google Nest and Ring Stick Up Cam are the most streamlined options for their respective ecosystems. With that said, though, if you're not committed to those systems, then neither is a good choice. For example, the Ring does offer some access via Google Home, but its features are severely limited if you don't use the Ring app.
If yours is a HomeKit household and you insist on peak performance, you can't beat the Arlo Pro 4. It's pricey, but also one of the best-looking models available.