Someone throw Samsung a lifejacket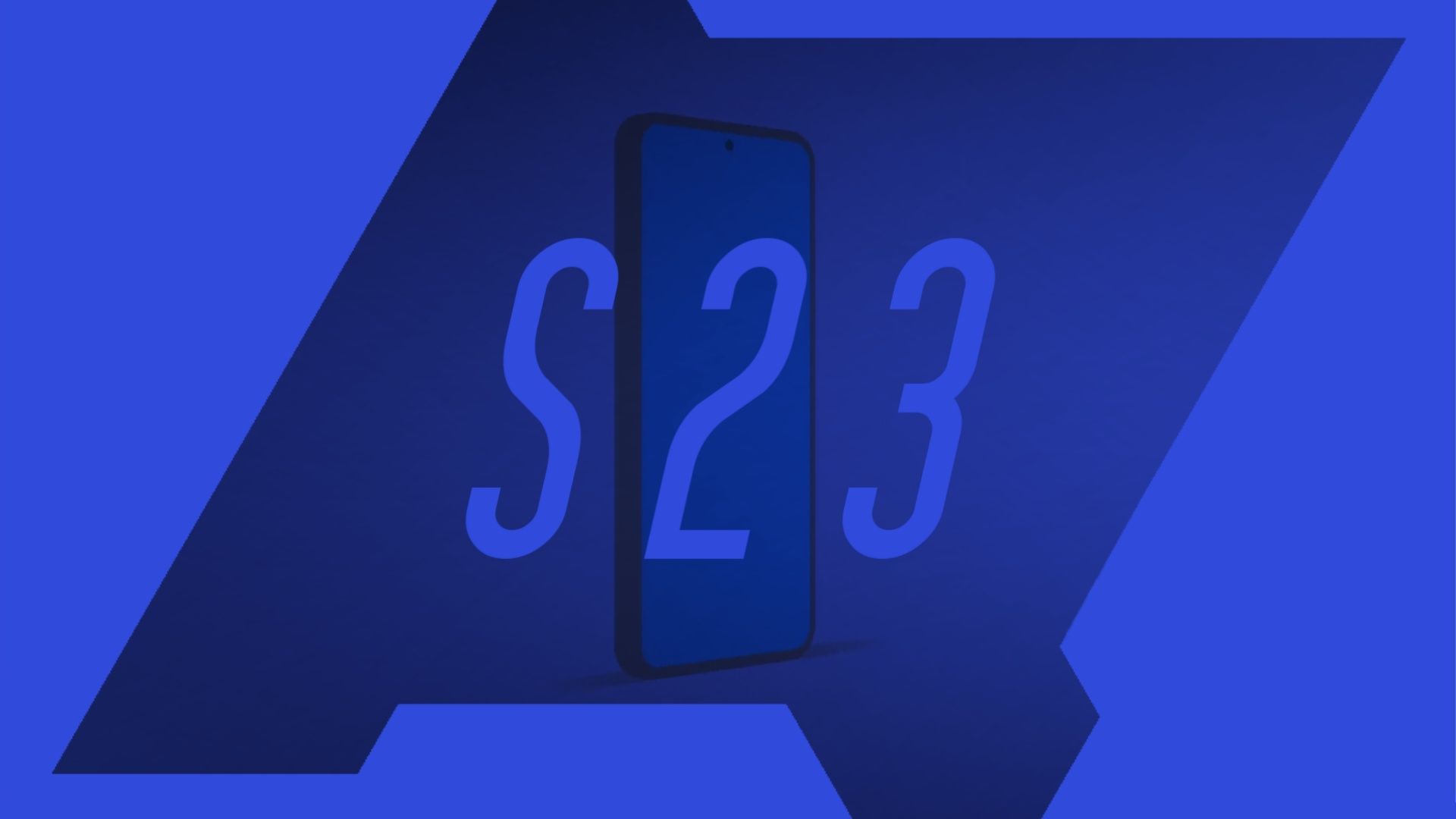 After months of rumors, Samsung finally announced its next Unpacked event this week, where the company will take to the stage to formally unveil the Galaxy S23 series. Of course, with near-daily leaks, it seems like there's not much left to the imagination. From a refined design to improved specs, it seems like we know nearly everything there is to know about Samsung's next phones. Today, we're getting yet more looks at all three models in their various colors, including a peak at the S23 Ultra's embedded S Pen.
Samsung Galaxy S23 Ultra
We've got a trio of leaks to highlight today — two focused specifically on Samsung's larger phones, the other a look at all three S23 sizes. The first set comes from Niewemobiel, which published renders of the Galaxy S23 Ultra and S23 Plus in all four colors.
Unlike previous leaks, these images show the device from every angle, including a profile glimpse at all of those camera bumps (via SamMobile). Aside from the new color options — allegedly called Phantom Black, Cotton Flower, Botanic Green, and Misty Lilac — the S23 Ultra looks nearly identical to its predecessor.
Samsung Galaxy S23+
Meanwhile, the Galaxy S23 Plus looks more than ever like a curvier variation on the Ultra. Aside from dropping the boxy design, the new camera layout brings the phone design in alignment for the first time since the S21 generation. That said, these profile shots do confirm shorter lenses for the Plus, with all three appearing about half as long as on the Ultra.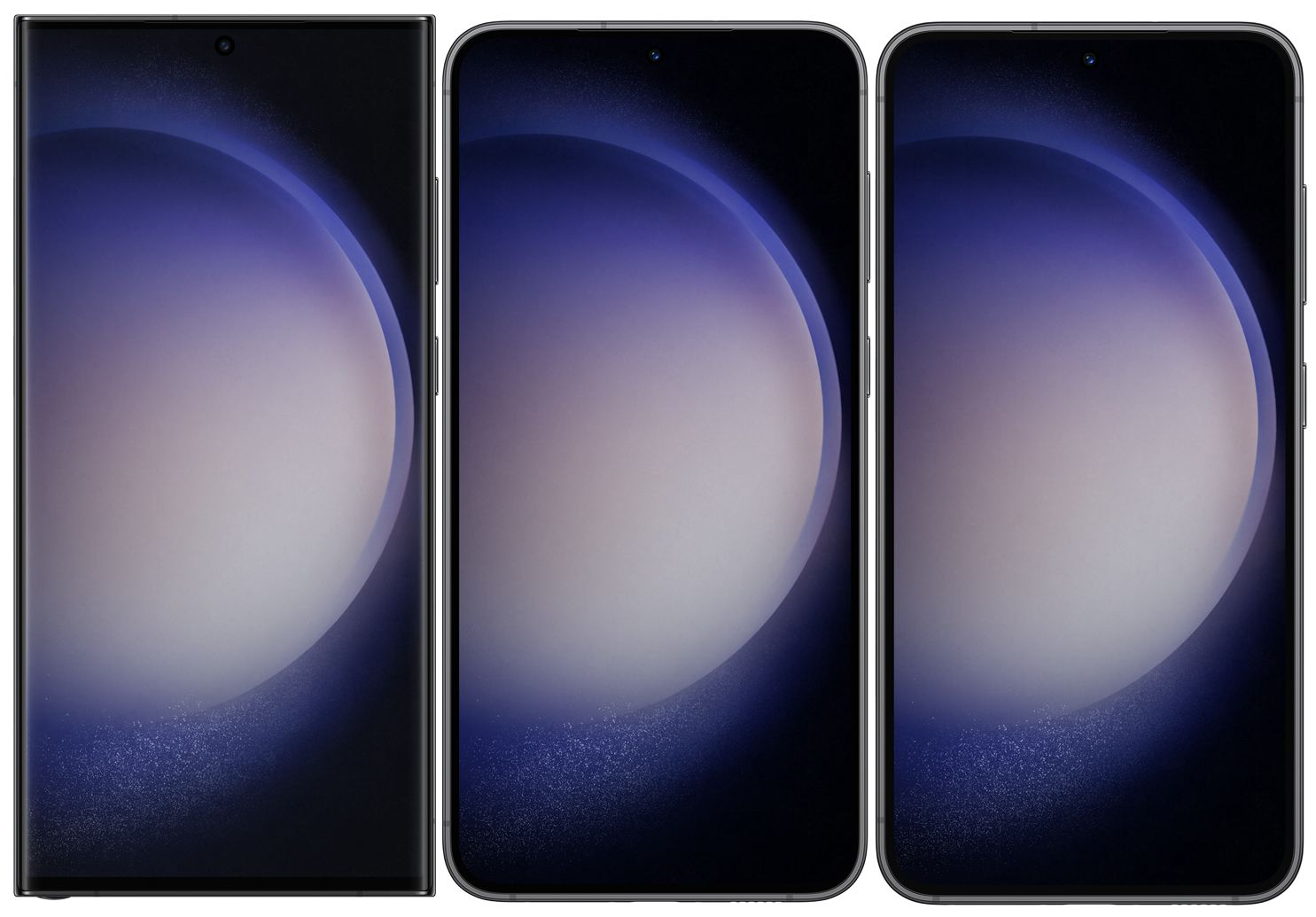 Our third leak comes to us from evleaks, who tweeted out high-res renders of all three upcoming Samsung phones in all four shades. Although we don't get the same profile view here, we do get three front-facing shots (not adjusted for scale), along with a look at all the color-matching S Pens for the Ultra. Samsung has kept the main portion of its stylus black, but the end cap matches the device's frame to blend in when it's embedded in the chassis.
Galaxy S23 series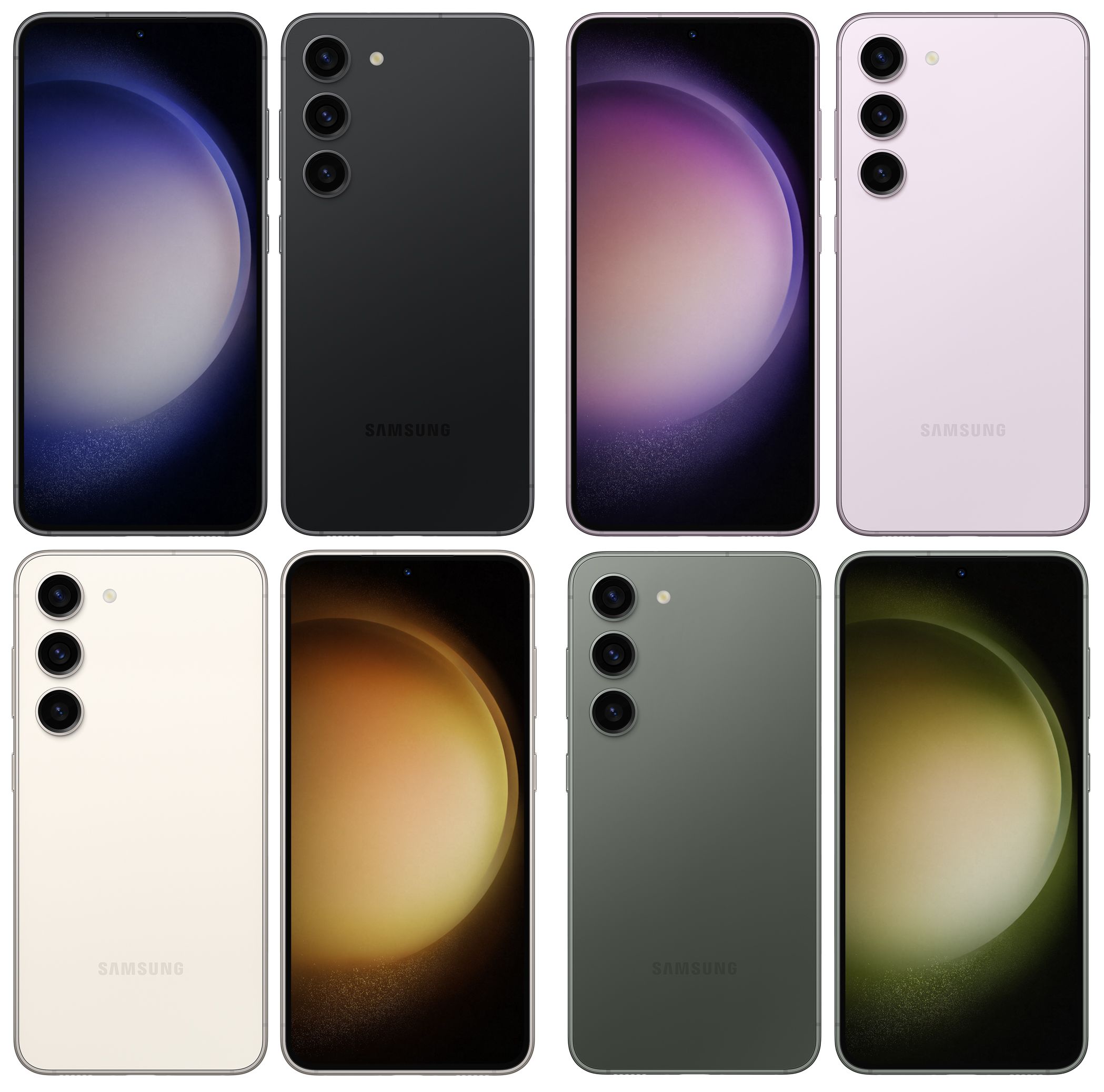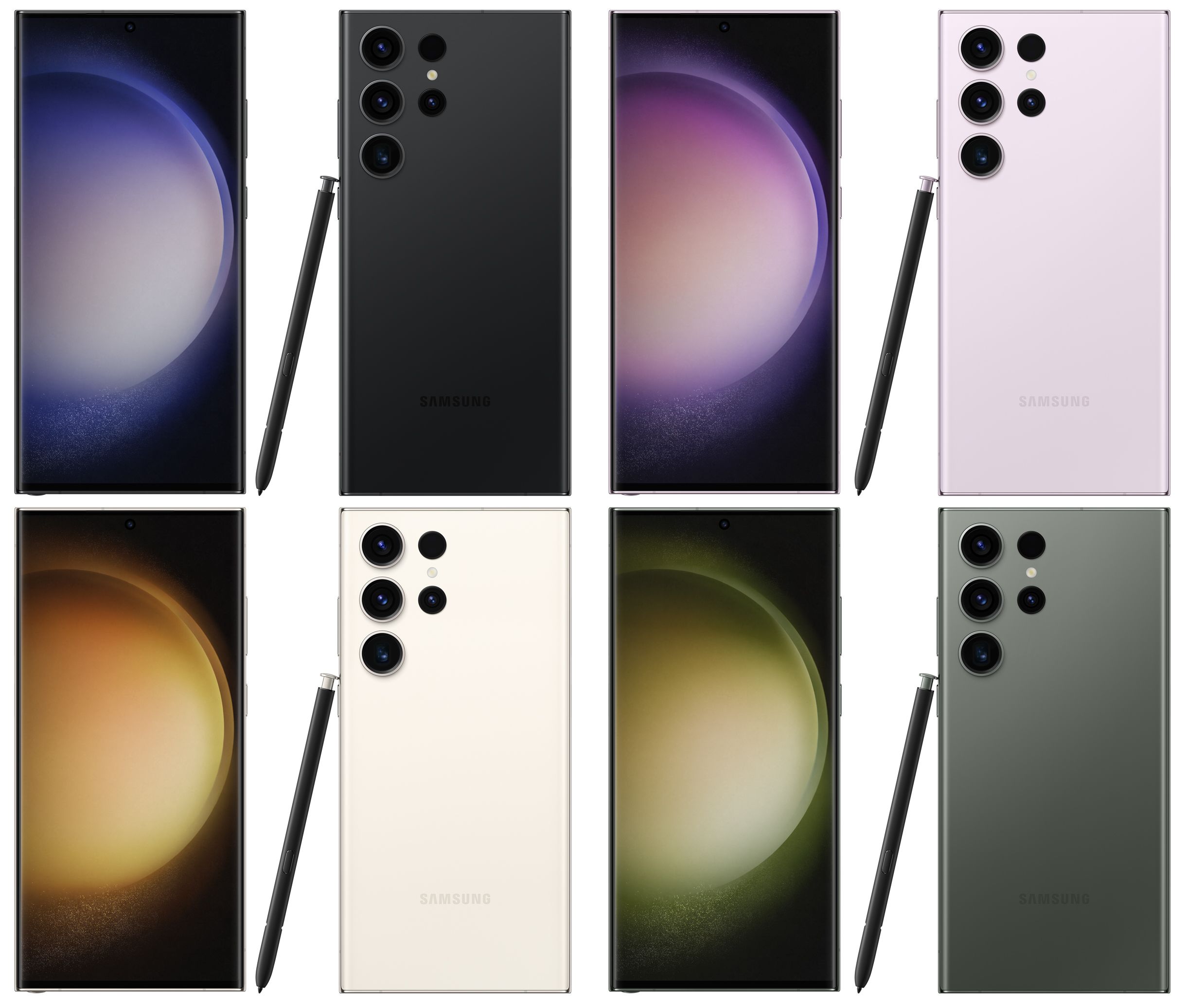 At this point, I'm not sure what else could possibly leak regarding the Galaxy S23 lineup. We've seen specs, renders, cases, and so much more — really, the only thing left to reveal is pricing and availability. But with nearly three weeks to go until Samsung's event on February 1st, there's plenty of time left for, I don't know, an early hands-on. If we're lucky enough, maybe we'll even see a teardown. At this point, anything's possible.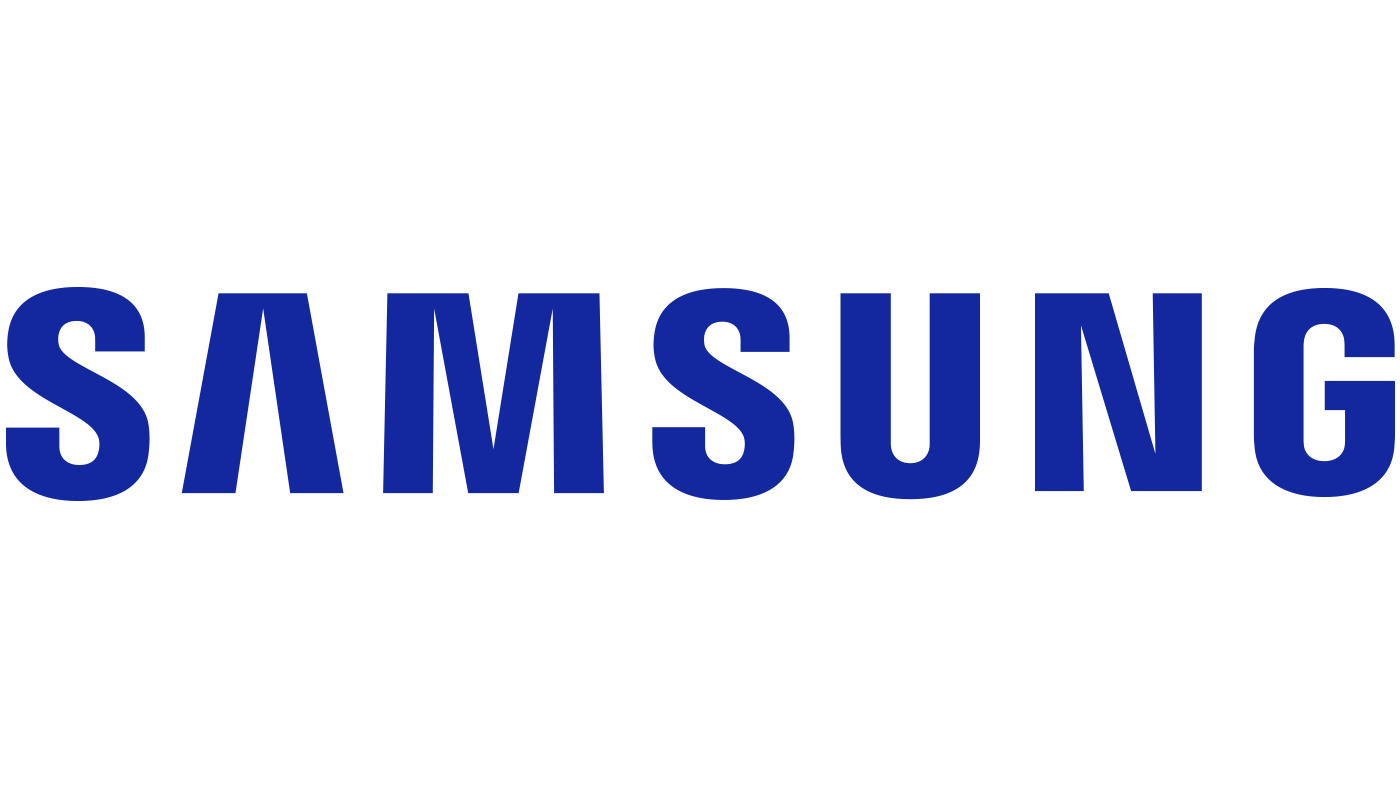 Source: Samsung
Samsung Galaxy S23 Series
After months of rumors, hints, leaks, and teases, Samsung's flagship phones — the normal ones that don't fold or cost a full mortgage payment — are within reach. Their official debut is February 1, but if you already know you're buying one, you can save $50 if you reserve just a phone, and save $100 when you pre-order it alongside a new Galaxy Book. Best of all, reserving the phone is free, so if for whatever reason you don't like what you see, you're not out any money if you decide not to buy.