I got to play with a lot of cool tech last year. From the Samsung Galaxy S22 Ultra to the Google Pixel 6a, from the Fold 4 to the Flip 4, and from a Steam Deck to an RTX-3080-powered gaming PC, trying to choose my favorite items was no mean feat, but in the end it came down to the devices that have meaningfully changed my routine. The three I've chosen cross three product categories — smartphones, wearables, and gaming. Of those, the easiest determination to make was in the smartphone arena. Although I used more smartphones last year than any year before, there was only one that could take my top spot.
Is that a tablet in your pocket?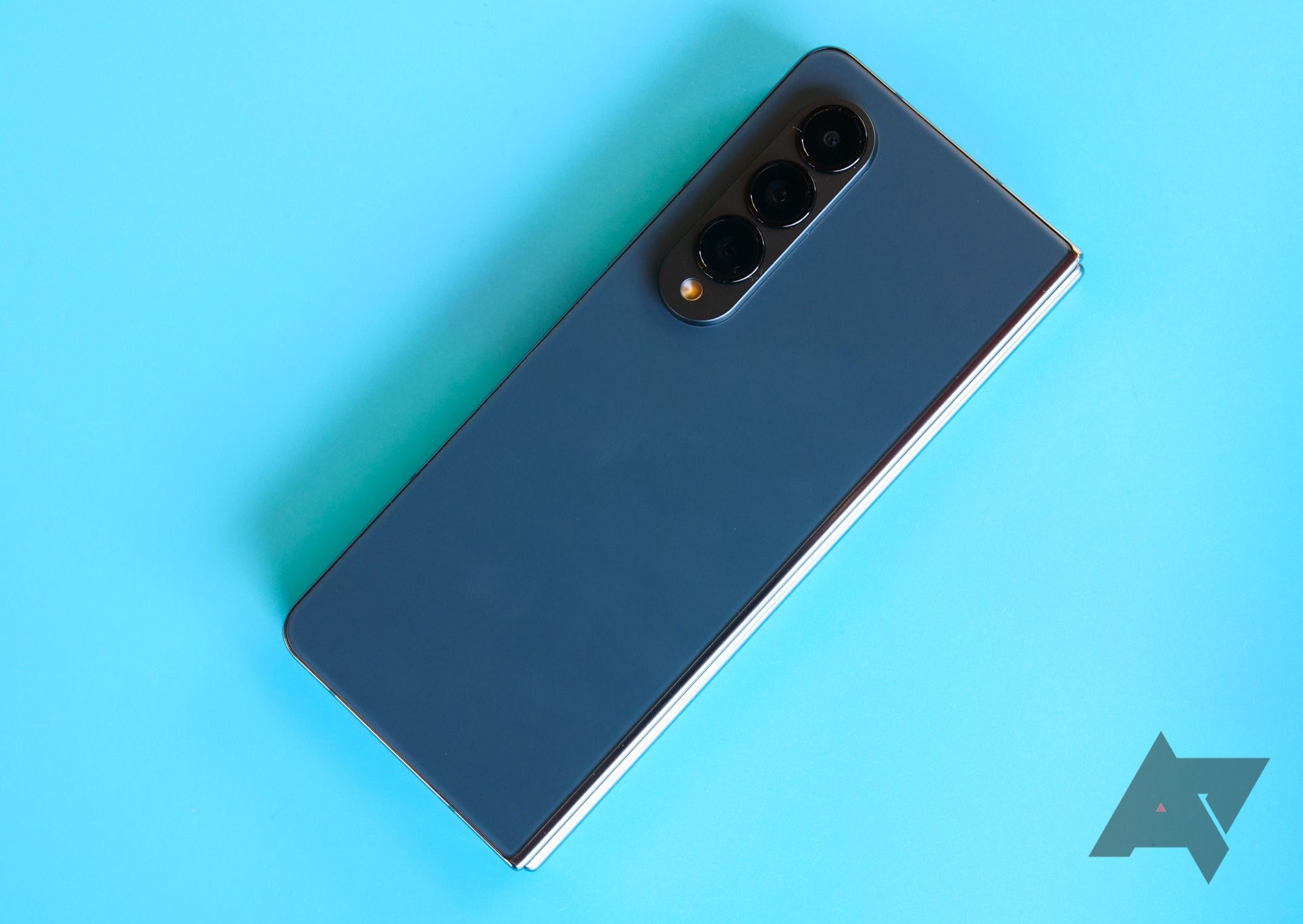 I've been obsessed with tablets ever since I saw one as a child on Stargate Atlantis back in 2004. The best tablet I've ever used is one a lot of people might not even think of when imaging what counts as a "tablet" — the Samsung Galaxy Z Fold 4 — and carrying it as my daily driver has changed the way I use my smartphone. In the past, phones and tablets have been two distinctly different device categories, but the Fold changes that. When closed, the Fold 4 is a thick and narrow smartphone that's perfect for one-handed use. Some people might prefer a wider cover screen, but I like things as they are on the Fold 4, which is marginally wider than the Fold 3 from 2021. Whether you like that narrowness or not, the Fold 4 is more than capable of doing everything a regular smartphone can when closed.
Open up the Fold 4, and things change dramatically. The 7.6-inch canvas allows for media consumption and multitasking on a level unprecedented for a device that can fit in your pocket. Booking hospital appointments is a task I have to complete regularly, and doing so requires three apps: the phone app to navigate menus, Gmail to check my reference number, and a calendar to check my availability on those dates. The Z Fold 4 can comfortably show all three of these apps on the screen at once, and it makes this boring task that much easier. That's just one of many examples I could give to demonstrate the multitasking prowess foldables afford.
Media consumption is excellent, as well. Most games can adapt to the aspect ratio nicely, '90s Star Trek that was filmed in the old 4:3 aspect ratio almost completely fills the screen, and modern video still looks good even when letterboxed. The two side-mounted stereo speakers top off the experience with loud, rich sound that is eclipsed only by my iPad Pro.
If what I'm saying about the Fold 4 sounds familiar, that's probably because I said similar things about the Fold 3 last year, but the latest generation delivers improvements in all areas, and combines these strengths with a better camera system and battery life that beats my S22 Ultra. After a month or two, I switched away from the Fold 3, so I could use a phone that lasted more than three hours before getting plugged in. The Fold 4 changed how I use my smartphone in 2022 by finally making good on the promises of folding phones, without compromising on the basics.
Earbuds worthy of the Pro name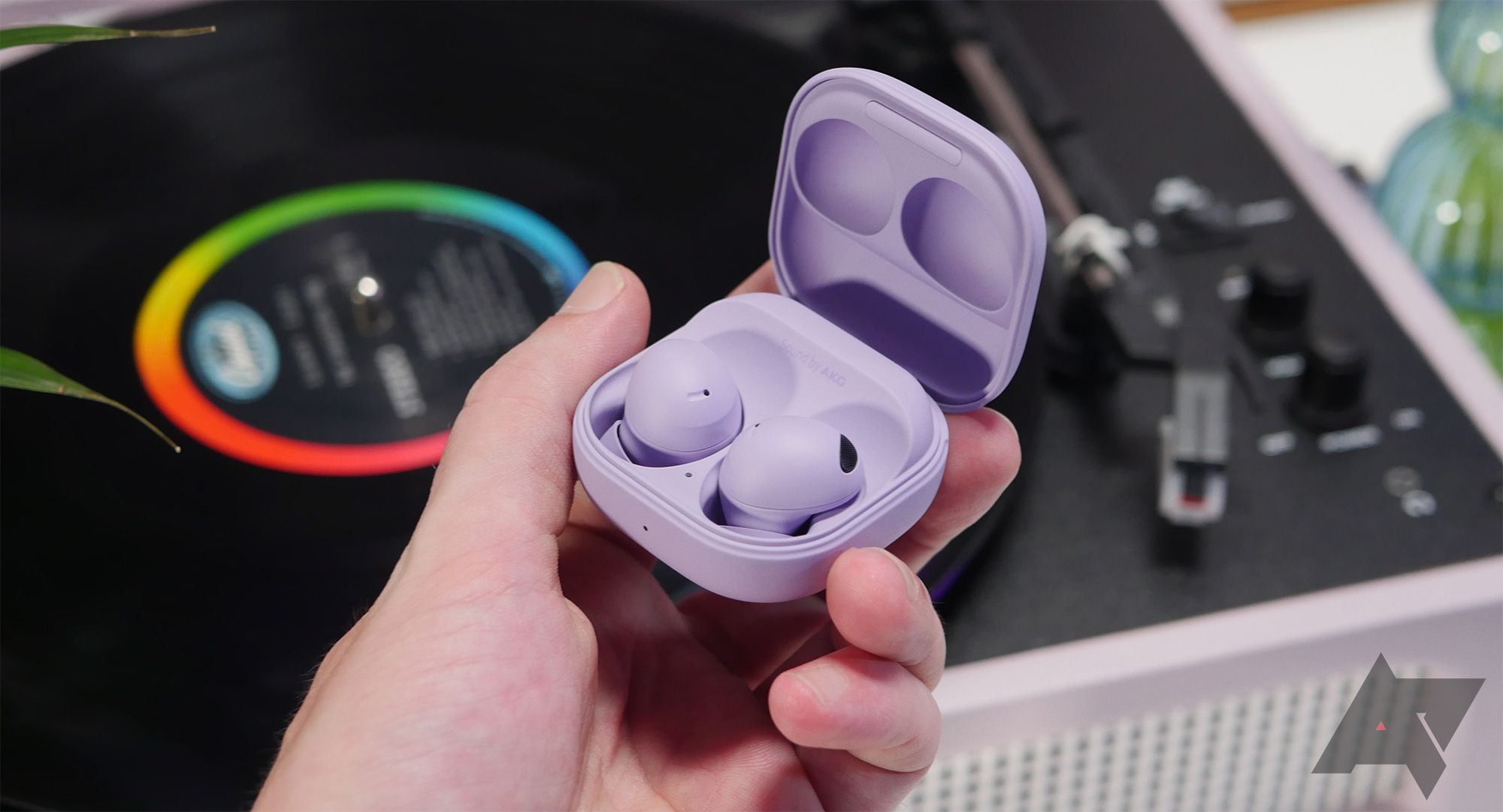 With the exception of the regular Galaxy Buds 2, I've owned every pair of Galaxy Buds since the original. The Galaxy Buds Pro were my favorites in terms of sound quality, and the addition of active noise cancelation (ANC) was a nice bonus. Sadly, battery life was always a let-down, and the buds themselves were uncomfortable to wear after an hour or so. In the end, I spent the last eighteen months switching between two sets of earbuds — I'd use the Buds Pro when outside to benefit from the ANC, and my Buds+ in the house where they were more comfortable and lasted longer.
The Samsung Galaxy Buds 2 Pro that launched alongside the Z Flip 4 and Fold 4 manage to change the equation. They don't last quite as long as the Buds+ did, but the improved battery life is more than adequate for what I need, and most importantly, they don't hurt my ears, even after seven hours of uninterrupted use. Sound quality is up across the board, but call quality is what I'd really like to focus on. Callers can hear me over the Buds 2 Pro just fine no matter how noisy the conditions are, which is something that couldn't be said about the older model. With improved ANC thrown into the mix, the Buds 2 Pro have become the only set of earbuds I need, and wearing them with ANC switched on, but no music playing, is the perfect way to calm down when needed.
Is that a PC in your pocket?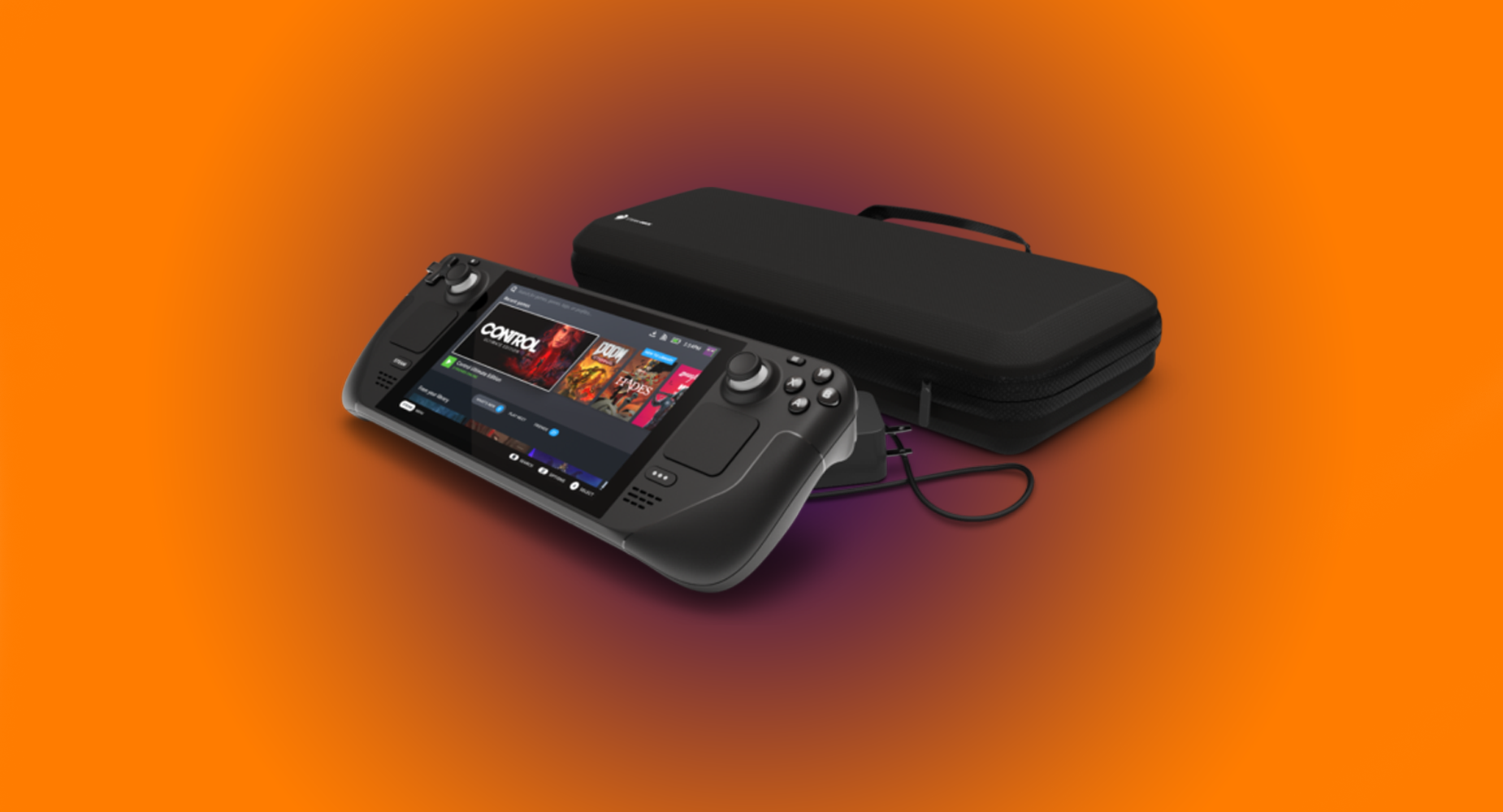 Finally, we have the Steam Deck, a device that has completely changed the way my wife and I play games. The Deck seemed too good to be true when Valve first announced it, making promises that sounded outlandish. But once you use a Steam Deck, you realize how bad the value proposition of something like Nintendo Switch really is. Instead of waiting for ports of my favorite PC games, like you're forced to do with a console like the Switch, the Steam Deck runs full-fat desktop games. And while you can't always max out the settings, on a display this size you won't notice. Titles like Star Wars Jedi: Fallen Order, Forza Horizon 4, Spider-Man, Horizon Zero Dawn, and more run beautifully on this hardware.
Being able to take those game experiences into the outside world is a novelty that's shown no sign of wearing off, not coming anywhere close to being dampened by the Deck's one biggest flaw — battery life. Play intense games like those mentioned above, and you'll get about three hours of play at best. Lighter games like Stardew Valley fare better, with about seven hours easily achievable. That isn't enough to stop me enjoying the Deck, though, because I always carry a battery pack in my bag as it is, and it charges reasonably fast.
Instead of loitering in waiting rooms with little to do other than doom scroll social media on my phone, now I can keep myself entertained with a quick session of Knights Of The Old Republic. The Steam Deck has also made my regular four-hour drive to see my wife's family more enjoyable. I don't get car sick, so putting in my Buds 2 Pro and playing some games from the passenger seat is the perfect way to let the miles pass me by. Sure, I could do that on my Nintendo Switch, but I never did because the Bluetooth performance was so poor, and the selection of games so limited.
2022 was a great year for tech
This was a great year for tech, and as I said at the outset, there are plenty of other devices I could've mentioned. Upgrading my PC to 13th gen Intel and an RTX 3080 has certainly changed how I game at home, and the Pixel 6a is the first Pixel in years I've enjoyed using. But these three I've chosen are the ones that stuck with me, truly changing my routine for the better.