Excellent exercise tracking and the battery lasts up to a week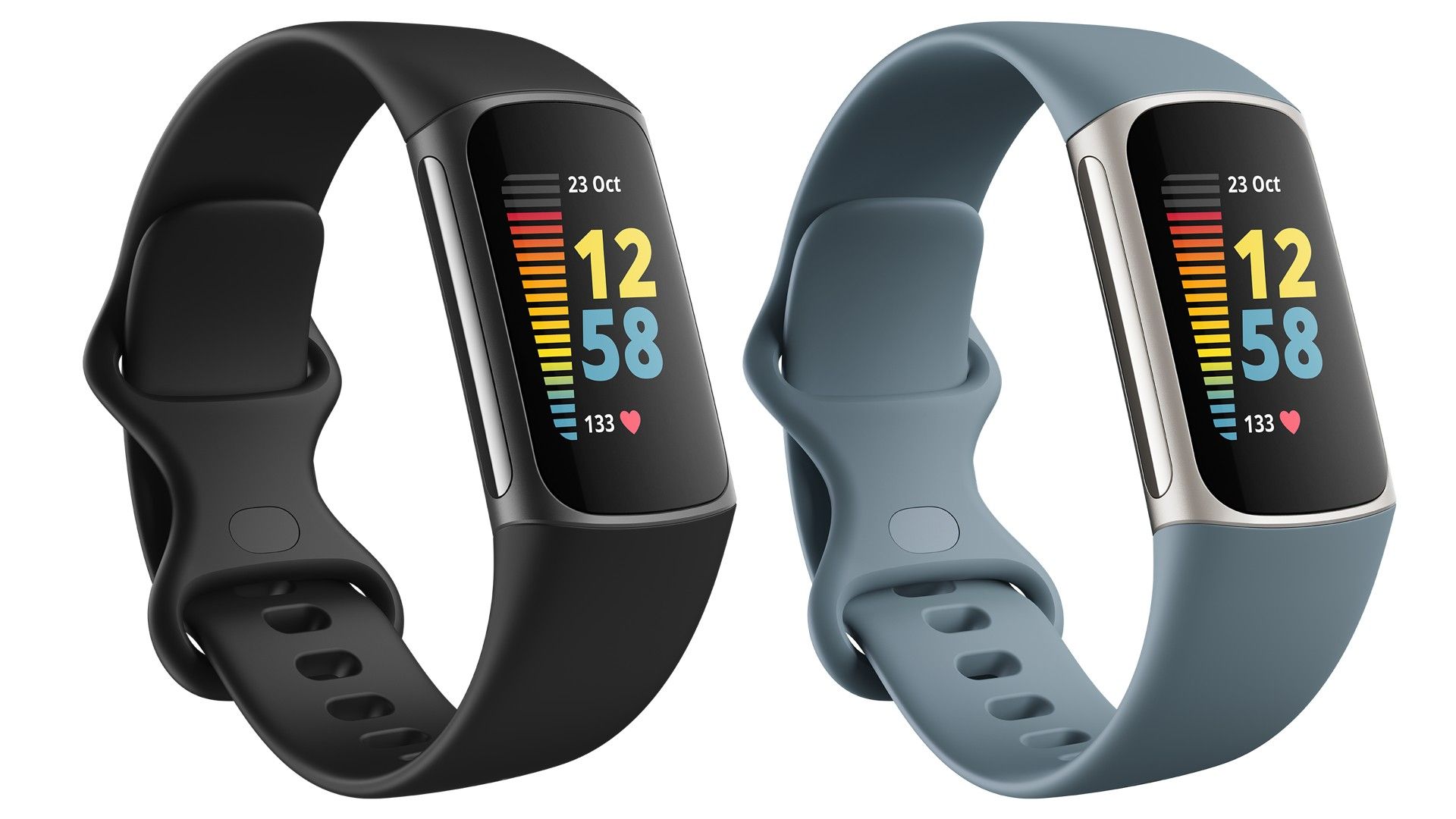 If you're in the market for a superb fitness tracker, and you don't care about advanced smartwatch features, the Fitbit Charge 5 is a great option. It's light and comfortable on the wrist, the battery can last up to a week, and it's an excellent value at this price.
When we're talking about the best fitness trackers on the market today, Fitbit is one brand that's going to be leading that conversation. Not only was it a pioneer of the space, but it continues to deliver first-rate products like the Fitbit Charge 5, with its incredible battery life, ultra-comfortable design, and great tracking of various health metrics. It also happens to be on sale right now, with the graphite (black) version of the Charge 5 back down to its Black Friday price of just $100.
Why you should buy the Fitbit Charge 5
If you're in the market for a fitness tracker, it's hard to think of a better recommendation than the Charge 5 at this price. Like we mentioned, it scores extremely high in the two categories that matter most for something you're likely going to wear every day: comfort and battery life. If you turn off the always-on display, you can expect the band to last at least a week on a single charge. With the feature on, that number drops to about 3 days, but that's still impressive compared to most smartwatches.
That being said, the Charge 5 is much more a fitness tracker than it is a smartwatch. Sure, it has features like notifications and mobile payments, but the 1-inch display, though beautiful, is not very conducive to this type of usage. Where the Charge really shines is in tracking your exercise. It's loaded with sensors that track everything from your steps to heart rate, to SpO2, to even skin temperature, and it can combine all of this information with your sleep data (yes, it tracks your sleep, too) to tell you which days to push it, and which days to rest up.
While you should easily be able to get a lot out of the Charge 5, and Fitbit regularly pushes updates to its wearables, fixing known issues and adding new features, keep in mind that some functionality is locked behind an optional monthly subscription. Even still, we think the Charge 5 is an excellent value at this price. If you happen to pick one up, be sure to check out our roundups of the best Fitbit Charge 5 bands.