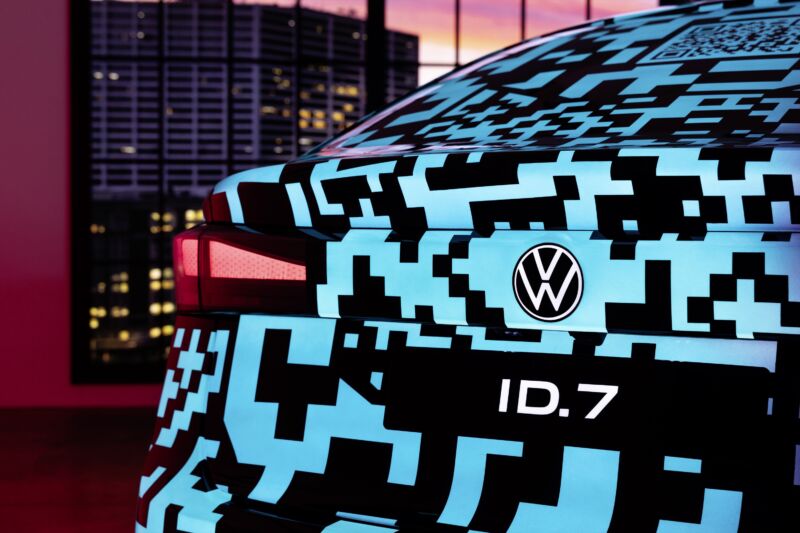 On Tuesday in Las Vegas, Volkswagen revealed its next fully electric model destined for North America. Well, a somewhat-camouflaged version, at any rate—the show car wears an electroluminescent QR code livery for its debut at this year's Consumer Electronics Show.
The new sedan, called the ID.7, will go on sale in the US in 2024 after the official production car is unveiled later this fall. As its name suggests, the ID.7 is part of VW's new family of electric vehicles that use the company's new modular platform called MEB (Modularer E-Antriebs-Baukasten or Modular Electrification Toolkit), which we've tested in the ID.4 crossover as well as the ID. Buzz van.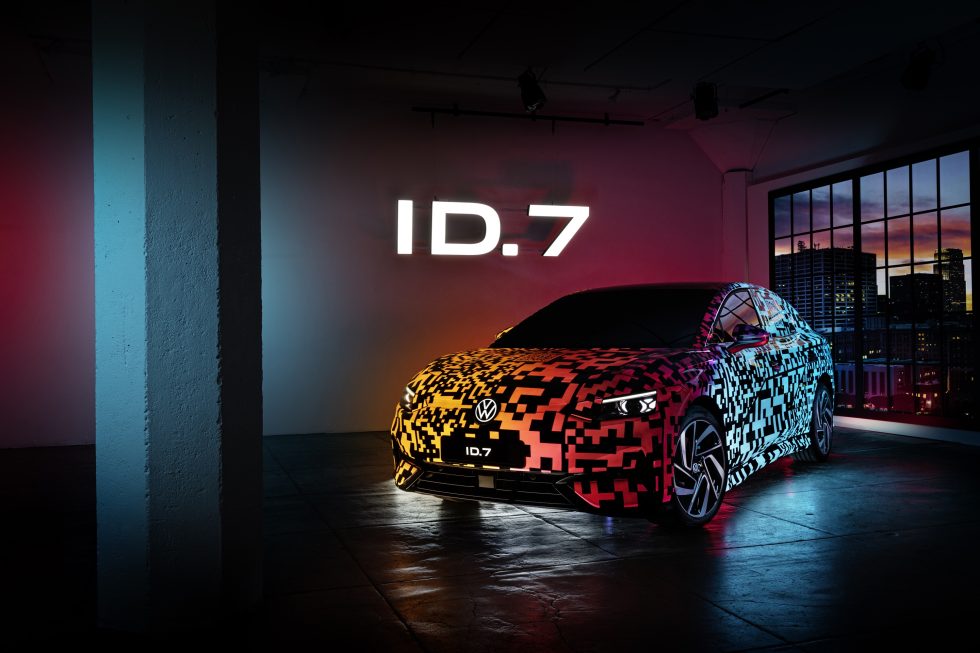 Like the ID.4, the ID.7 will be built at Emden in Germany, and like that crossover, it will be a global EV for VW, on sale in Europe and China as well as the US. (Europe also gets an ID.3 hatchback and an ID.5 crossover, and the ID.6 is a larger crossover just for the Chinese market.)
Expect it to be roomy inside—at 116.9 inches (2,969 mm), the ID.7's wheelbase is a fair bit longer than the ID.4's, which already has a generous-sized cabin.
It also features what looks like a new 15-inch infotainment system. And there's bad news if you like physical controls for the air vents—like a Tesla or Porsche, the ID.7 uses digitally controlled vents, which VW says will also respond to voice prompts like "hello Volkswagen, my hands are cold."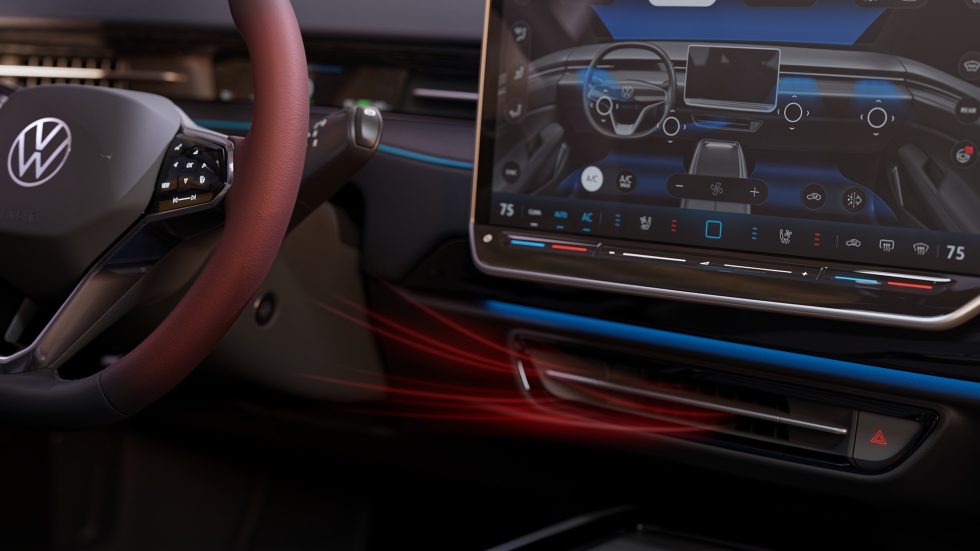 Not all progress sounds bad, however. VW says the climate control system is clever enough to detect when the driver is approaching the car and will then cool the interior on a hot day or warm it on a cold one.
VW says it's targeting a WLTP-certified range of 700 km. Given the differences between this European EV efficiency test and the US EPA test cycle, it's impossible to simply convert that number to miles to estimate the US equivalent, but I'd expect it to be comfortably above 300 miles. (For context, the Mercedes-Benz EQS launched with a 700 km WLTP range and a 350-mile EPA range.)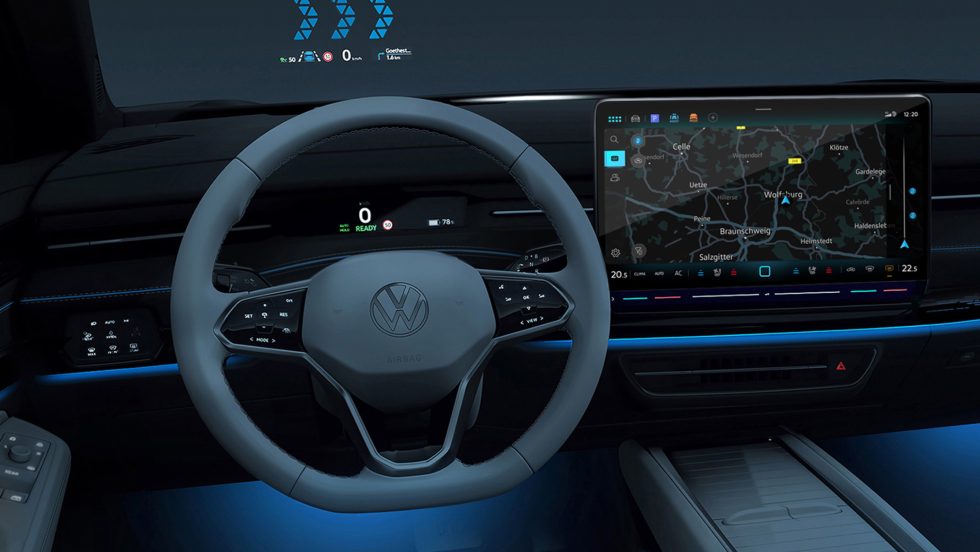 The ID.7's shape is designed to help the car achieve that; more than half an EV's energy at highway speed is spent combatting air resistance. It might be hard to tell from these photos, however. The show car wears 40 layers of paint and includes 22 electroluminescent regions that certainly lend it a dramatic look.
"With the new ID.7, we are extending our electric model range into the upper segments. The sedan will offer top-class technology and quality. The ID.7 is one of 10 new electric models that we are planning to launch by 2026. Our goal? To deliver suitable products for our customers in every single segment," said Thomas Schäfer, CEO of Volkswagen Passenger Cars.