WhatsApp has been on a roll recently, adding new features like Chat Lock and message editing, while testing several others behind the scenes. To maintain its position as one of the best encrypted messaging apps out there, WhatsApp is also working on cosmetic tweaks like placing the navigation bar at the bottom. Another such change redefines the app's approach for context menus. The new look is undergoing beta testing, and here's our first glimpse at it.
When you tap and hold a message to select it in the current stable version of WhatsApp for Android, you'll only see the emoji for reactions while other options like delete, forward, etc. are all in the upper toolbar. In all these years, Meta hasn't changed this menu much. However, WABetaInfo reports the latest WhatsApp beta (v2.23.11.4) reveals a new context menu for messages, styled to resemble the current implementation on iOS. It places all the options like Delete, Forward, Reply, and Info in a drop-down list, while the emoji reactions still appear above the message itself.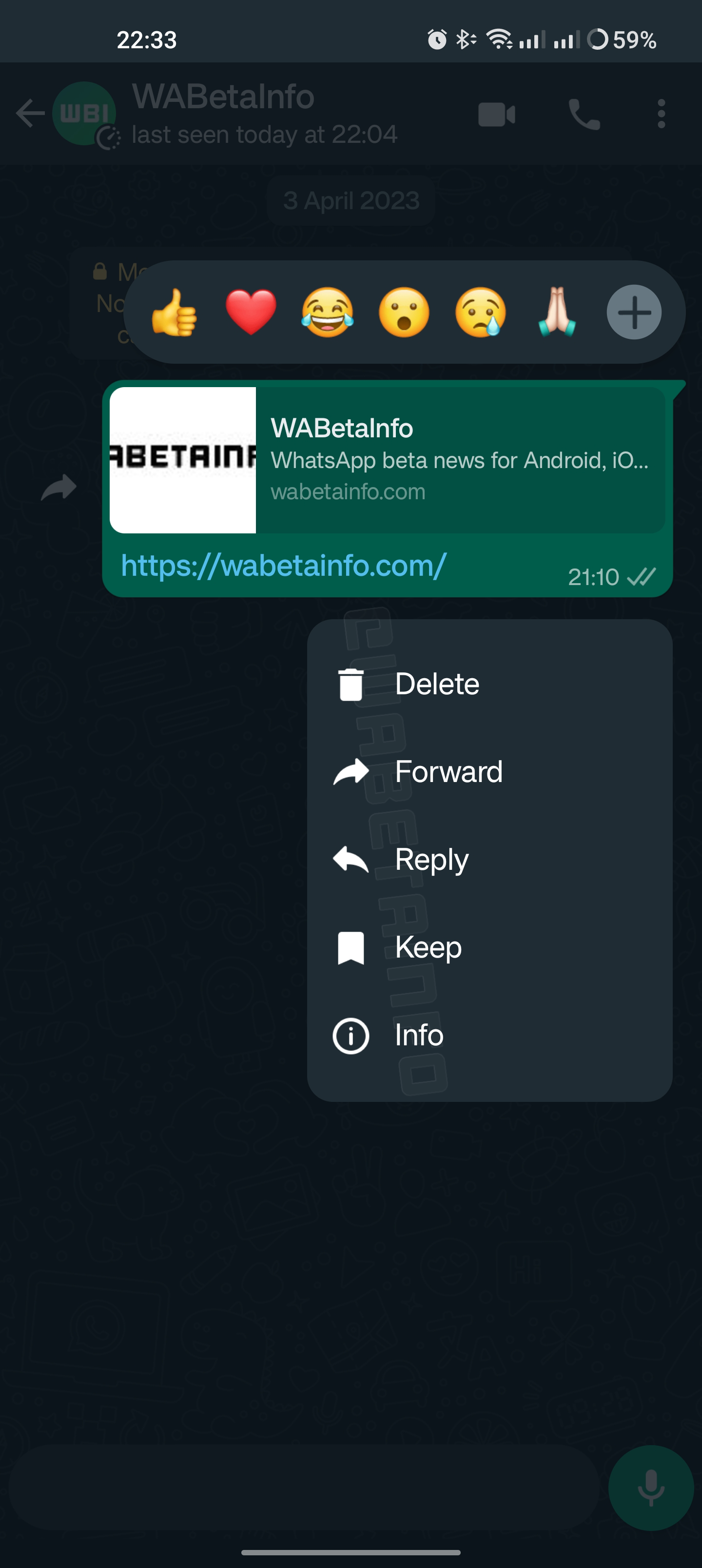 Source: WABetaInfo
The new context menu still appears to be in development and isn't even available to the beta testers of the app. However, it suggests WhatsApp may be aiming for design language parity across operating systems. The sighting also rekindles hope that WhatsApp won't look as drab as it does, in the days to come.
While we are discussing parity, it would be remiss to gloss over how the desktop version and WhatsApp linked devices still don't support several features available on the primary device, like forwarding the captions with the media files.
Hopefully feature parity and visual semblance are prioritized equally in future updates. Both aspects have been neglected for long, and Meta would be wise to stop chasing after Telegram's features to ensure everything it has built until now is available to all users on all their devices.