Foldable phones are finally mainstream, and Samsung's flagship Galaxy Z Fold 4 is at or near the top of the best high-end Android phones. At long last, the Korean tech giant has outfitted it with truly premium camera hardware, in addition to a UI update that greatly improves the experience on the inner display.
Color schemes have also taken a pretty big departure from last year's Galaxy Z Fold 3, with Phantom Silver and Phantom Green getting the ax in favor of somewhat more novel choices. Phantom Black remains, but alongside it is a weirdly pale blend called Graygreen, a Beige that's somewhat more luxurious than what you'd normally call beige, and a Burgundy that's only available through Samsung.com.
It won't affect performance, but getting the right color on your Galaxy Z Fold 4 can help your overall satisfaction. Here are some reasons why each color rules and why each color is still very, very weird.
Phantom Black Samsung Galaxy Z Fold 4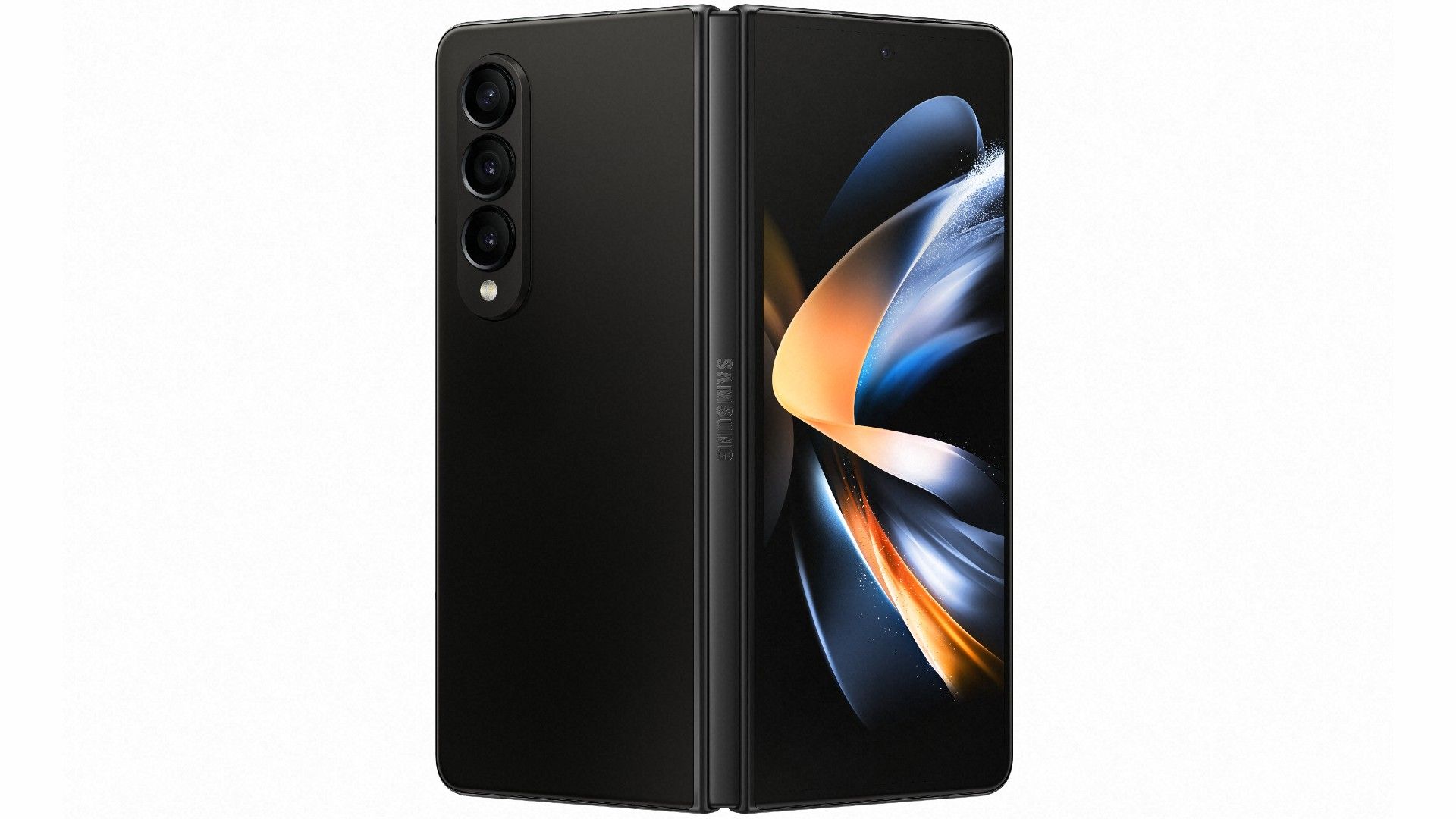 Source: Samsung
Everybody appreciates a fun color scheme, but it's clear that Phantom Black remains the most versatile and popular choice. The other three shades look great, but they clash with most cases and accessories. Just like in your wardrobe, black goes with everything, and Phantom Black lets you go full Goth — or full professional if you want to be less fun about it.
Phantom Black is also the smart choice if you took advantage of the pre-order bundle to get a Galaxy Watch 5/Pro and Galaxy Buds 2 Pro. The Galaxy Watch 5 Pro comes in a wonderfully complimentary Black Titanium, and the Phantom Black Galaxy Z Fold 4 plays well with every Galaxy Watch 5 color (yes, even Graphite) and Buds 2 Pro color.
Buy the Phantom Black Samsung Galaxy Z Fold 4
See at Samsung See at Amazon See at Best Buy
Graygreen Samsung Galaxy Z Fold 4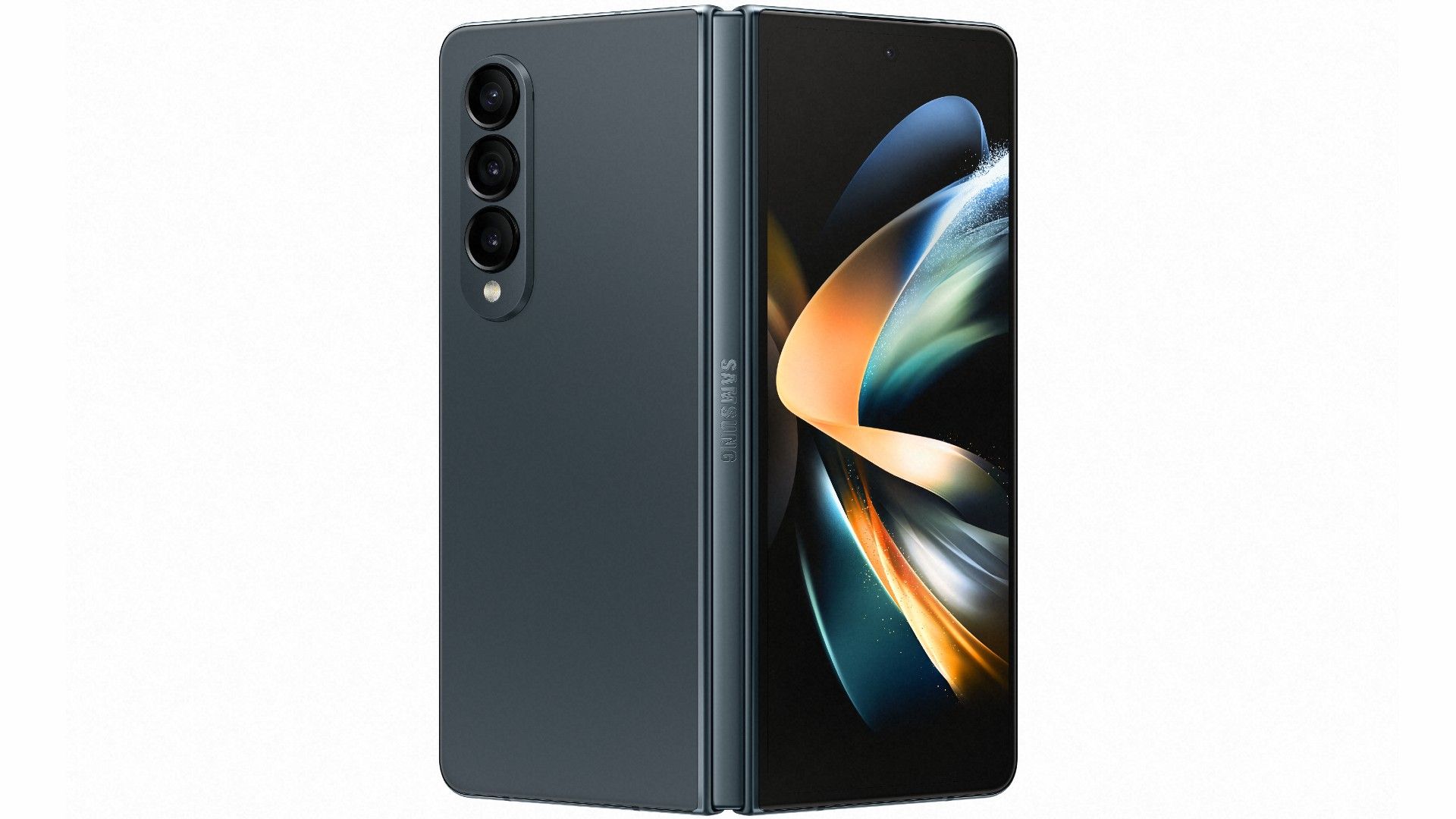 Source: Samsung
The name may be Graygreen, but this particular shade is a mixture of three colors: gray, green, and blue. This isn't to say the shade looks bad — it's very fetching, especially on the frame where it gets to shine bright and bold. But it also means that outside of Samsung's first-party cases, there's nothing that will match it. The only Samsung Watch to bear a color even close to this was the first Samsung Galaxy Watch Active (rest in peace, sweet prince), and that was a noticeably darker shade.
In some angles, the green here seems just a few shades off from the green of the Galaxy S22 Series, but it's most definitely a different color. It's an enigmatic hue, especially given the way it plays in the light, and if you're opting for clear cases or to go naked, the way that color plays and shifts between its two namesakes — or when blue sneaks in and overtakes it — will keep you gazing at your lovely Fold 4 for years to come.
Buy the Samsung Galaxy Z Fold 4
See at Samsung See at Amazon See at Best Buy
Beige Samsung Galaxy Z Fold 4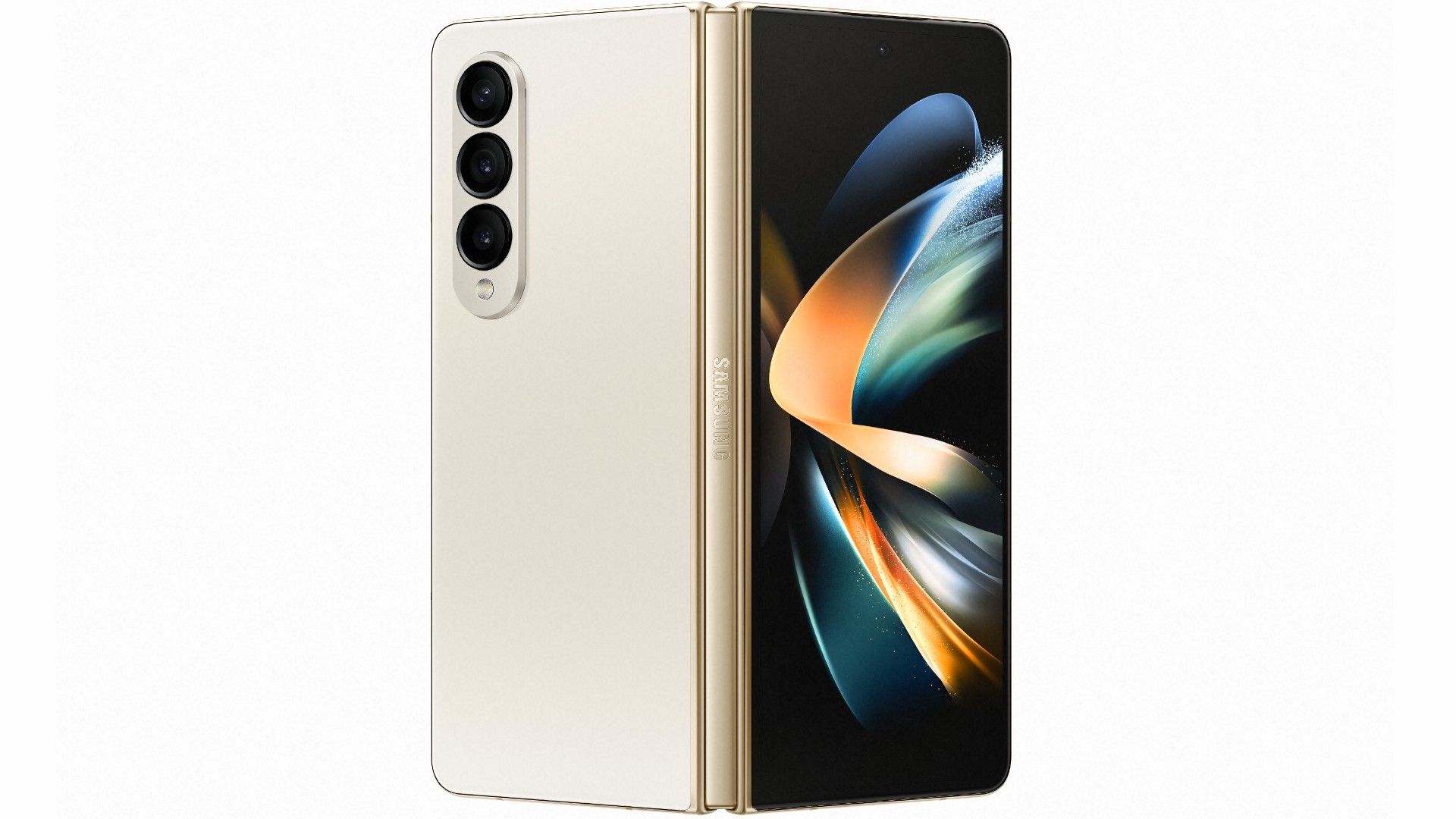 Source: Samsung
It's not as flashy a gold as we'd expect from Samsung, but the frame is a soft, shiny, and yellow gold. The rear panel and the camera housing are a soft cream that could be called beige — but once it gets caught in the light and shines, it's almost white. In shadows, beige fits, but cream or gold works much better when you're out and about in the bright, vibrant world.
The cases are a soft, light pink that meshes well with the camera bar, but beyond that, finding matching accessories might be a bit difficult. The gold clashes with the Pink Gold Galaxy Watch 5, but given the number of great fitness trackers that come in gold, you should be able to find something that pairs well with it. This tone is the least outstanding of the four Fold 4 colorways, but it will still look quite appealing for buyers who don't go in for dark and broody like the Phantom Black or Greygreen.
Buy the Beige Samsung Galaxy Z Fold 4
See at Samsung See at Amazon See at Best Buy
Burgundy Samsung Galaxy Z Fold 4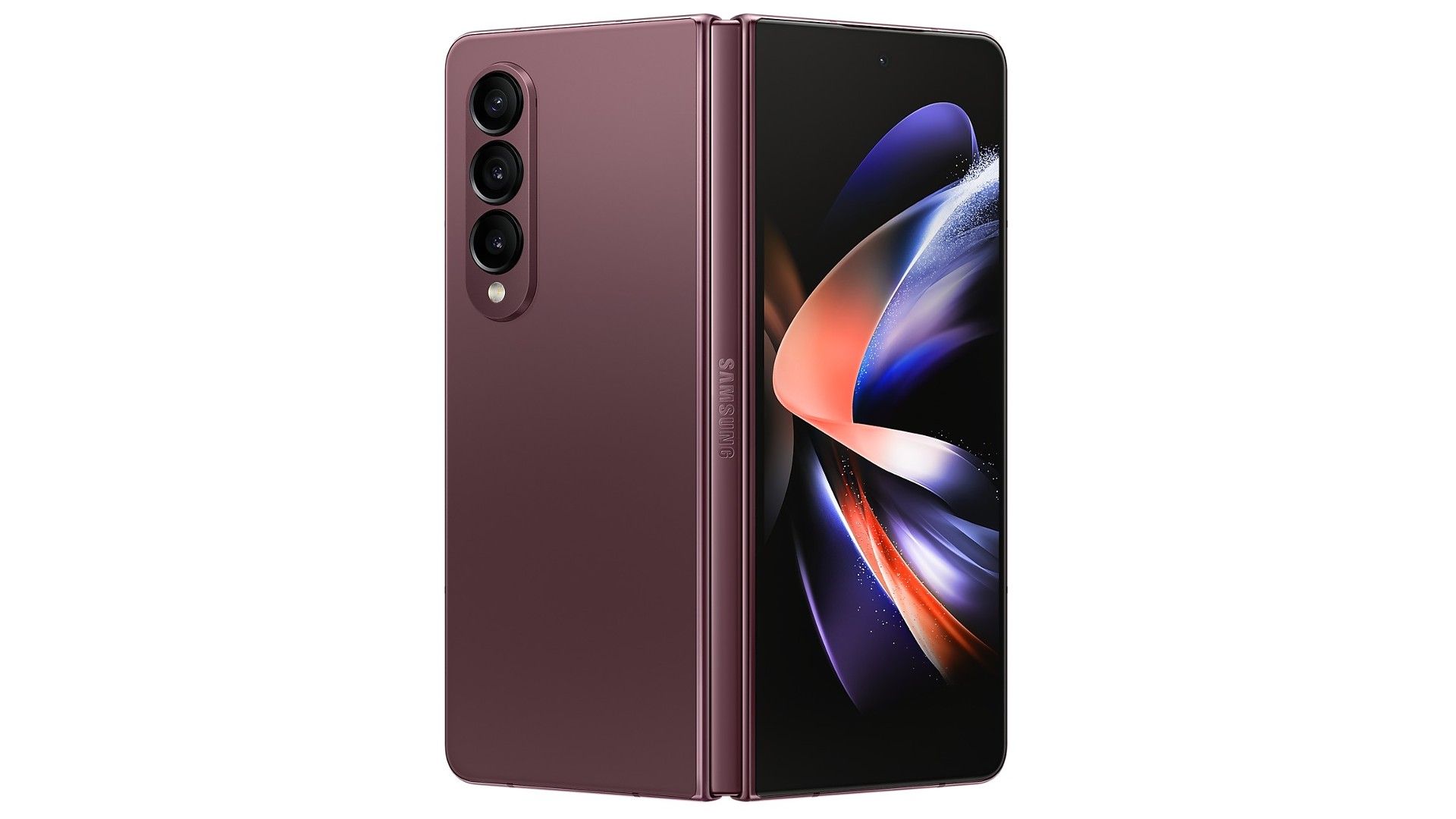 First seen on Samsung's top-of-the-line Galaxy S22 Ultra, the Burgundy color scheme is a bit bolder than the rest while still maintaining a classy, relatively understated look. It's also rarer than the other colors, as you can only find it on factory unlocked models bought directly from Samsung.com.There's an additional advantage to ordering straight from the manufacturer, too, which is the pair of Galaxy Buds2 earbuds included while supplies last. Alternatively, it's possible to find the Burgundy colorway at a few third-party retailers, but only in "used" or "renewed" status.
Unfortunately, Samsung doesn't offer any OEM cases that match or specifically complement the Burgundy color scheme. If you're brave enough, though, it gives one of the year's best smartphones an especially classy appearance that will encourage you to avoid covering up this beautiful handset.
Buy the Burgundy Samsung Galaxy Z Fold 4
Need more help deciding?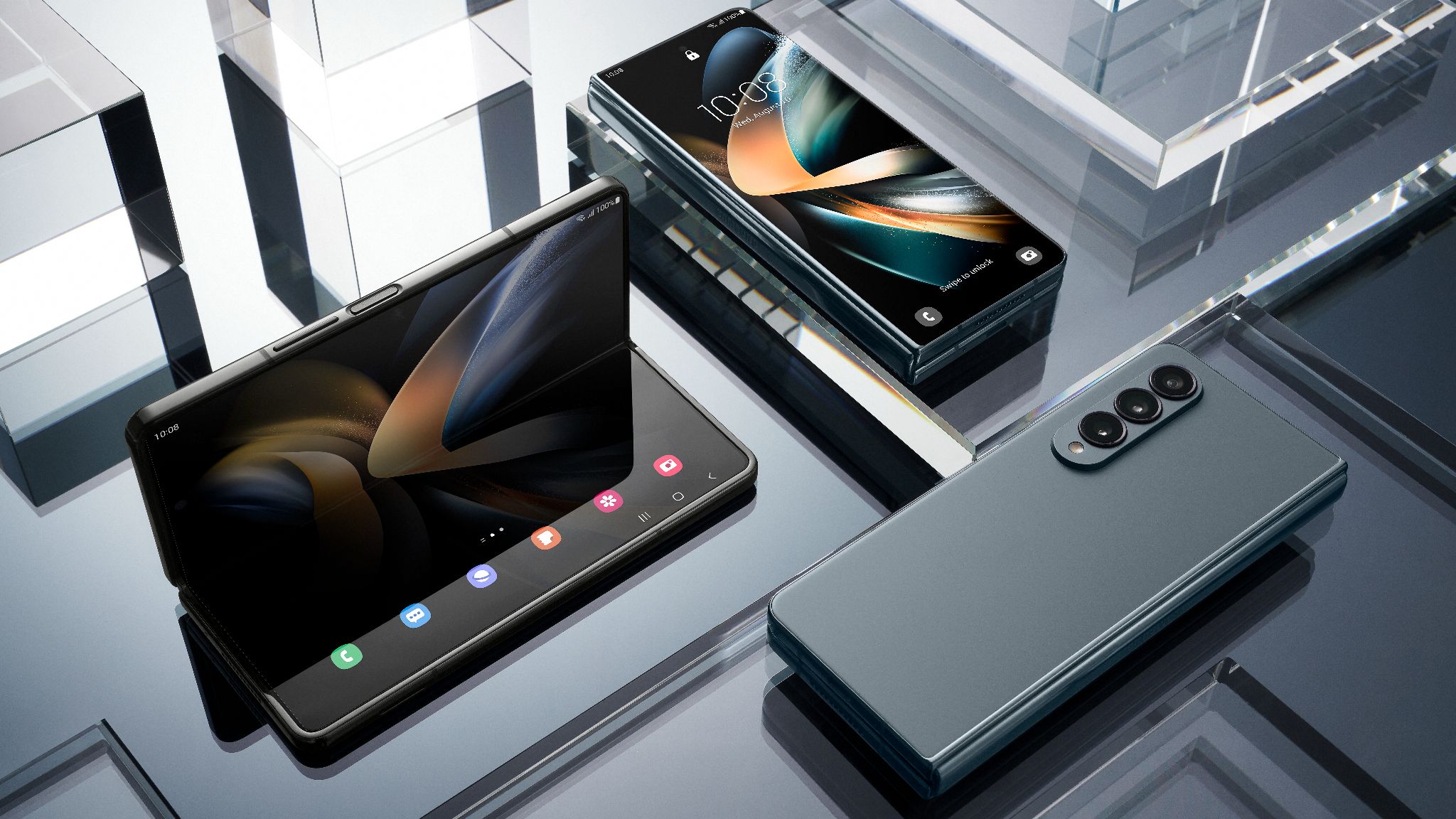 Source: Samsung
It's rare that any phone lineup hits it out of the park with every colorway, but Samsung's done a great job with the Galaxy Z Fold 4. We're particularly happy that it borrowed the fancy Burgundy hue from the S22 Ultra, as we don't usually see anything like it.
Nonetheless, Graygreen and Beige both look fantastic (especially around the frame) and offer a great blend of pop and understated class. And that's great because when you're spending $1,800 or more, your phone should look absolutely amazing inside and out. If none of these quite tickle your fancy, opt for Phantom Black and then go wild with the best Galaxy Z Fold 4 cases you can get.