Jaybird Vista 2

Great for the gym

They don't sound as good as the Samsung Galaxy Buds 2 Pro, but they make a better gym buddy, thanks to their rugged design. The Jaybird Vista 2 also comes with slightly more options for silicone tips and wings to better fit your ears.

Pros

Great water and dust protection (IP68)
Excellent companion app
Significantly cheaper

Cons

Don't sound as good
ANC performance is a little lackluster

Image source: Samsung.

Samsung Galaxy Buds 2 Pro

Best for ANC

When it comes to sound quality and ANC performance, the Buds 2 Pro beat out the Vista 2; however, they aren't as rugged and are more expensive.

Pros

Excellent ANC performance
Great sound quality
Latest Bluetooth 5.3 support
Support for Samsung Seamless audio

Cons

Less sealed from water and dust (IPX7)
More expensive
Having a good-quality pair of wireless earbuds is almost essential for anyone who likes to listen to podcasts, music, YouTube videos, or anything else while on the move. Earbuds won't provide the same fantastic sound that you can get from some over-the-ear headphones, but their portability and durability usually make them a great accessory.
The Jaybird Vista 2 and the Samsung Galaxy Buds 2 Pro have made our best wireless earbuds list, but which one is better?
The answer may come down to what you want in a pair of wireless earbuds, though both sets offer some truly premium features like active noise cancellation (ANC) and one-bud listening. The differences can be found in the details.
| Specification | Jaybird Vista 2 | Samsung Galaxy Buds 2 Pro |
| --- | --- | --- |
| Battery on earbuds | 8 hours / 5 Hours with ANC | 8 hours / 5 hours with ANC |
| Battery in case | Up to 16 hours | Up to 29 hours |
| Noise Cancellation | Yes | Yes |
| Mono listening | Yes | Yes |
| Bluetooth | 5.0 | 5.3 |
| Codecs | SBC, AAC | SBC, AAC, Samsung Seamless |
| IP rating | IP68 | IPX7 |
| Price (MSRP) | $150 | $230 |
The differences between the Jaybird Vista 2 and the Samsung Galaxy Buds 2 Pro consist of noticeable differences on the spec sheet and a few differences you can spot when you test out the products side-by-side.
Price, availability, and connectivity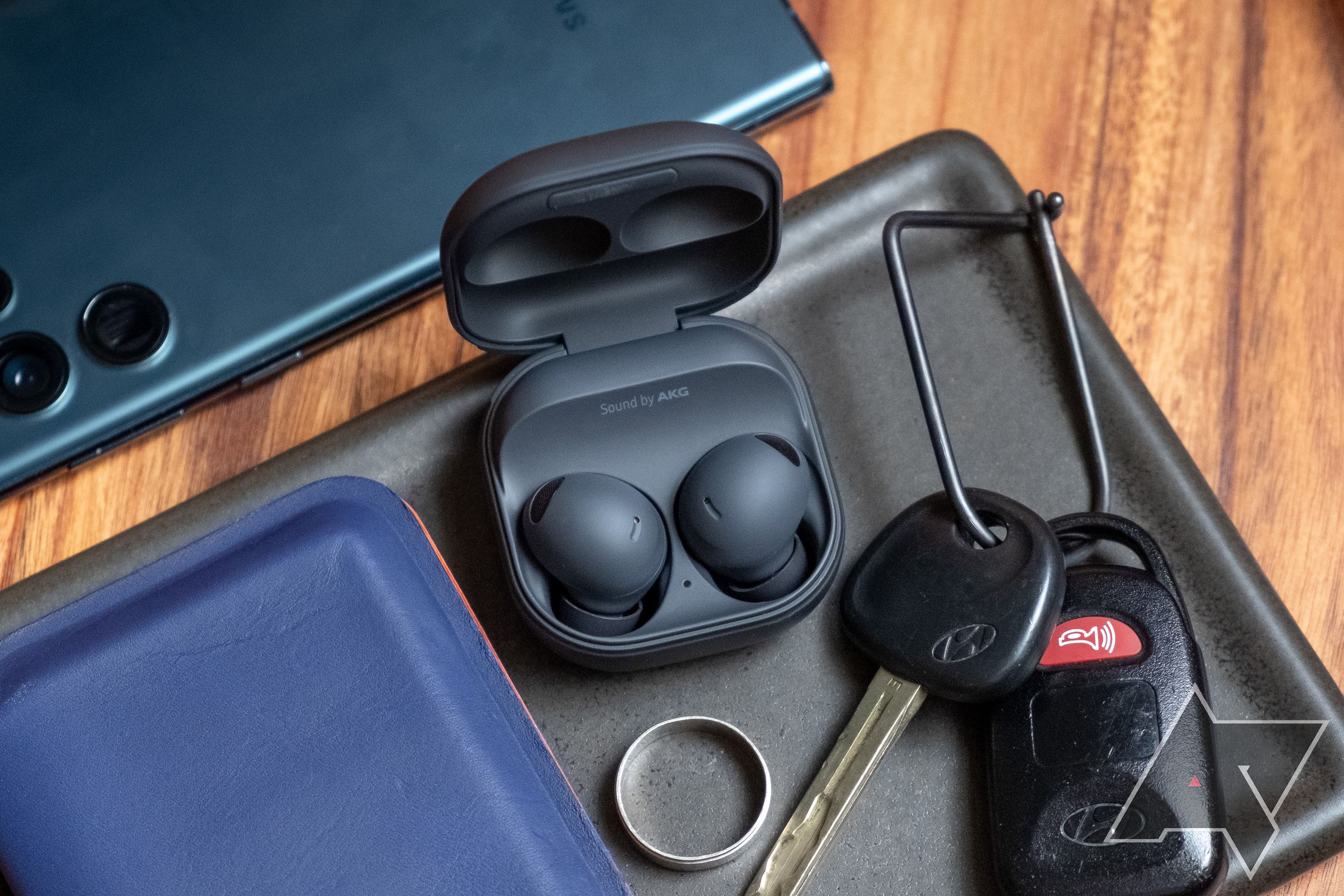 Right off the bat, budget-minded people will see the $80 difference as being pretty significant, and it certainly is something to consider. We've even seen the Vista 2 go as low as $99 during some of the bigger shopping events of the year. If you're a bargain hunter, the Vista 2 could be a great choice, provided you like everything else about them. That isn't to say that the Samsung Galaxy Buds 2 Pro don't go on sale as well. They have reached down into the $180 range a few times since their launch, but they are more pricey across the board.
In terms of availability, both sets of earbuds are widely available. The Galaxy Buds 2 Pro come in three colorways: Graphite, White, and Bora Purple, while you're stuck with just two options with the Vista 2: Black and Gray.
Both earbuds have Bluetooth 5, but Jaybird Vista 2 have only 5.0. The Samsung buds have Bluetooth 5.3, which is a better connection if the device they are pairing with also supports 5.3.
Sound quality: Which comes out on top?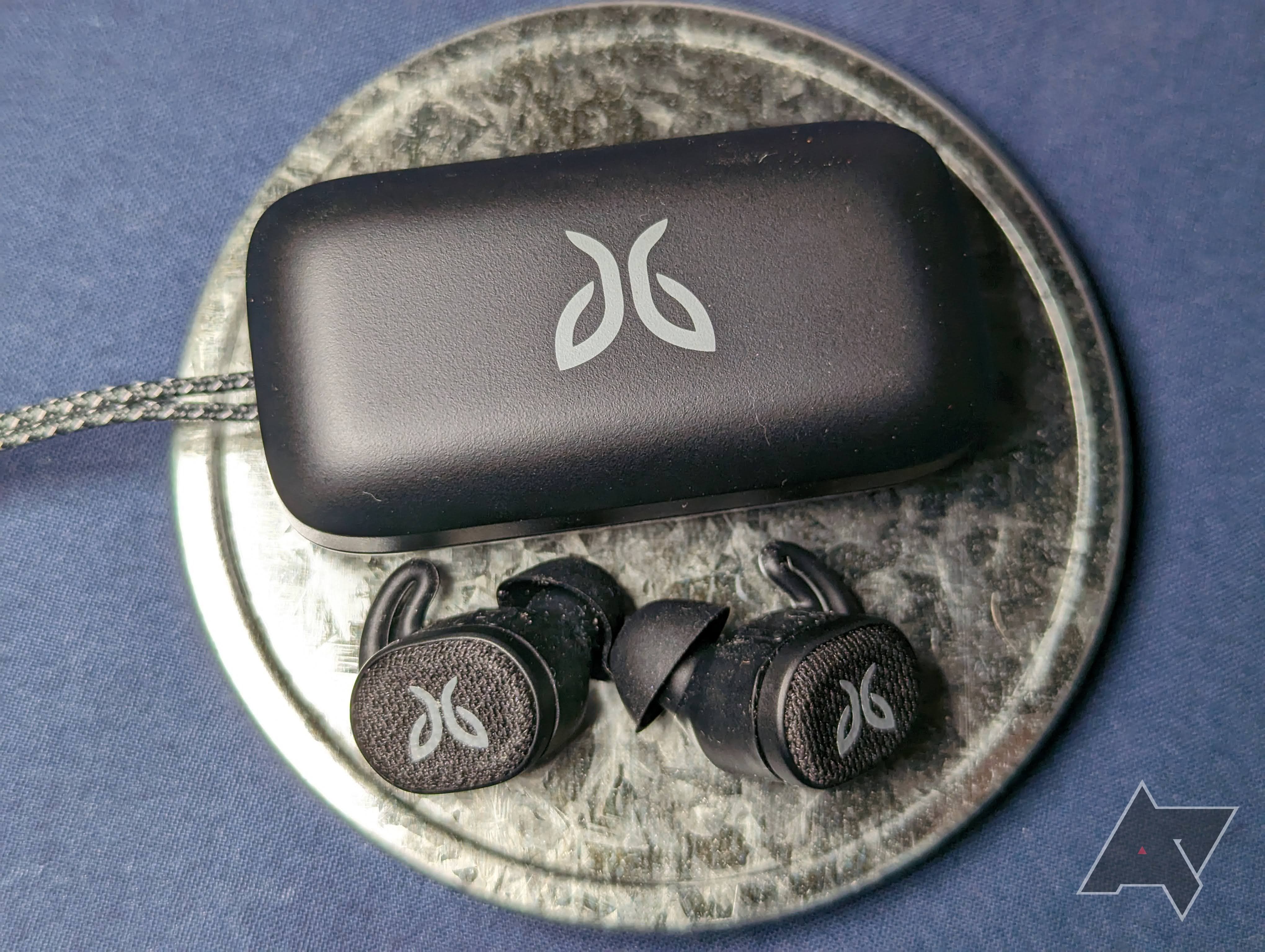 If we're talking pure sound quality, the Galaxy Buds 2 Pro have the leg up on the Vista 2, as they seem to handle different music genres noticeably better than the Vista 2. Jaybird's earbuds would often get distorted at higher volumes, and out of the box, the high-end tones seemed to be overturned, which caused unpleasant clipping at times.
The Samsung Galaxy Buds 2 Pro seemed to hold their own a bit better, with better tuning out of the box.
Both earbuds have companion apps that let you customize the EQ. Even with this, we still think the Galaxy Buds 2 Pro edge out the Vista 2 — but the EQ in Jaybird's app is a good way to improve the Jaybird's sound profile after their out-of-the-box experience.
ANC: Galaxy Buds Pro 2 wins
The ANC performance on the Buds Pro 2 is just a tad better than what you get with Vista's offering. Both earbuds will provide a reprieve from those standard low-humming sounds, but they didn't really impress when it came to nearby conversations or the sounds of traffic on the street.
Turning on ANC with the Galaxy Buds 2 Pro was a noticeable improvement and, quite frankly, a nice implementation of the feature that made it worthy of making one of the best noise-cancelling earbuds on the market right now.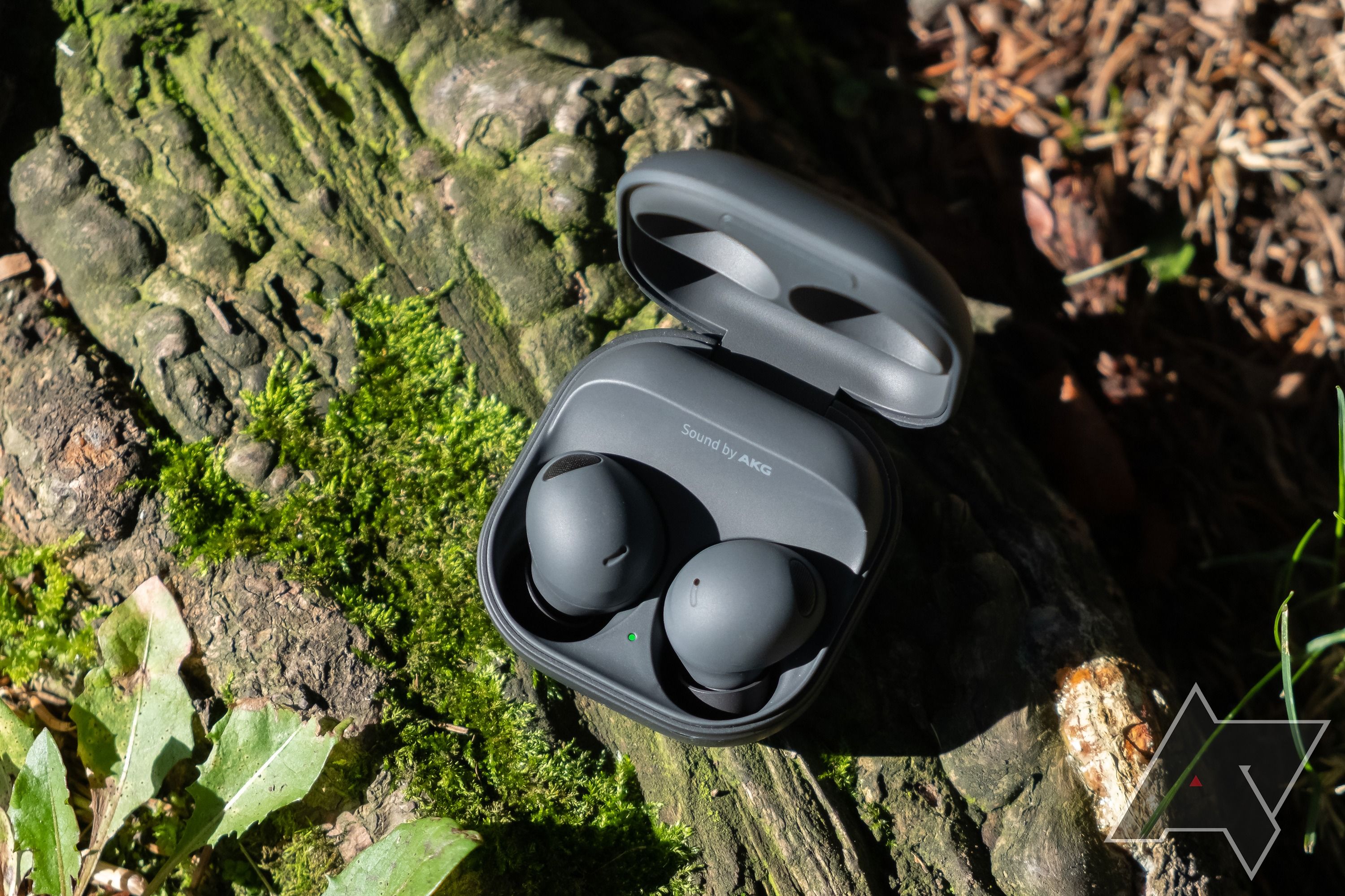 Both sets of earbuds allow you to use only one earbud, which is useful if you don't feel like completely tuning the world out or are just trying to squeeze every bit of battery life out of them, and both have an array of microphones that allows you to take calls if you choose. The call quality is about what you'd expect from a pair of earbuds, with neither set outshining the other to any noticeable degree.
Lastly, the Galaxy Buds 2 Pro have the option of using the Samsung Seamless codec, which can deliver 24-bit audio; however, that's only available with recent Samsung devices. So, if you have a Samsung Galaxy S22 Ultra or other flagship, you'll be able to take advantage of the higher-quality audio codec. Otherwise, you're stuck with SBC and AAC support, the same codec support found on Vista 2.
Hardware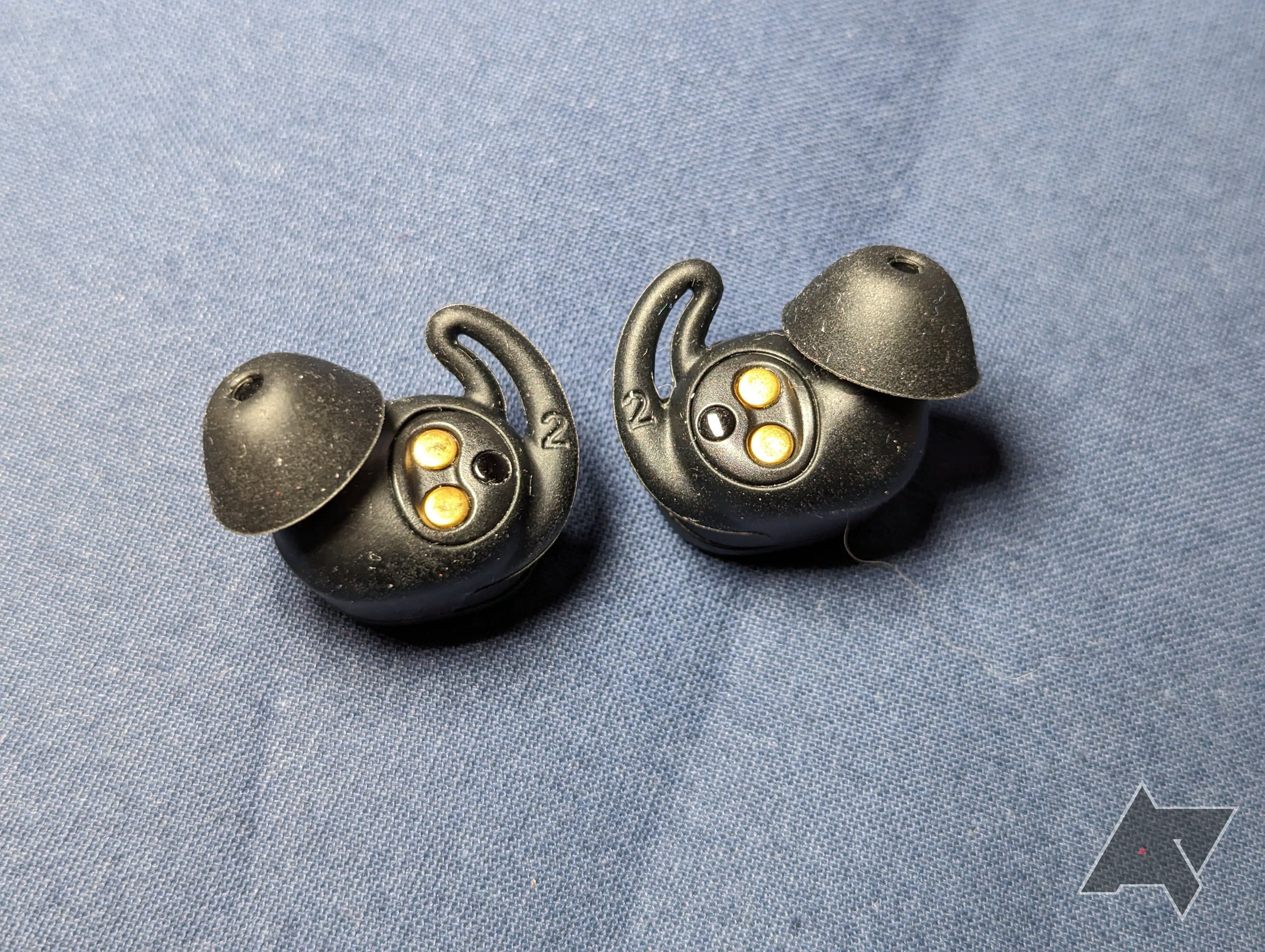 When it comes to going to the gym, the Jaybird Vista 2 has the edge over the Galaxy Buds 2 Pro, thanks to its IP68 rating. Not only does this mean they are more than capable of handling sweat and water, but it also means dust, dirt, and other particulates shouldn't be able to penetrate inside the earbuds.
On top of its IP rating, the Vista 2 also have a MIL-STD 810G rating for weatherproofing, making them a good choice for people who like to work out or listen to music in harsher climates or environments. The Vista 2 are a decent pair of rugged earbuds for fitness enthusiasts to pop into their ears. The Samsung Galaxy Buds 2 Pro may not be as sturdy, but they still carry an IPX7 rating giving them excellent water resistance, making them able to handle a sweaty workout with no issues.
Battery life: Which lasts longer?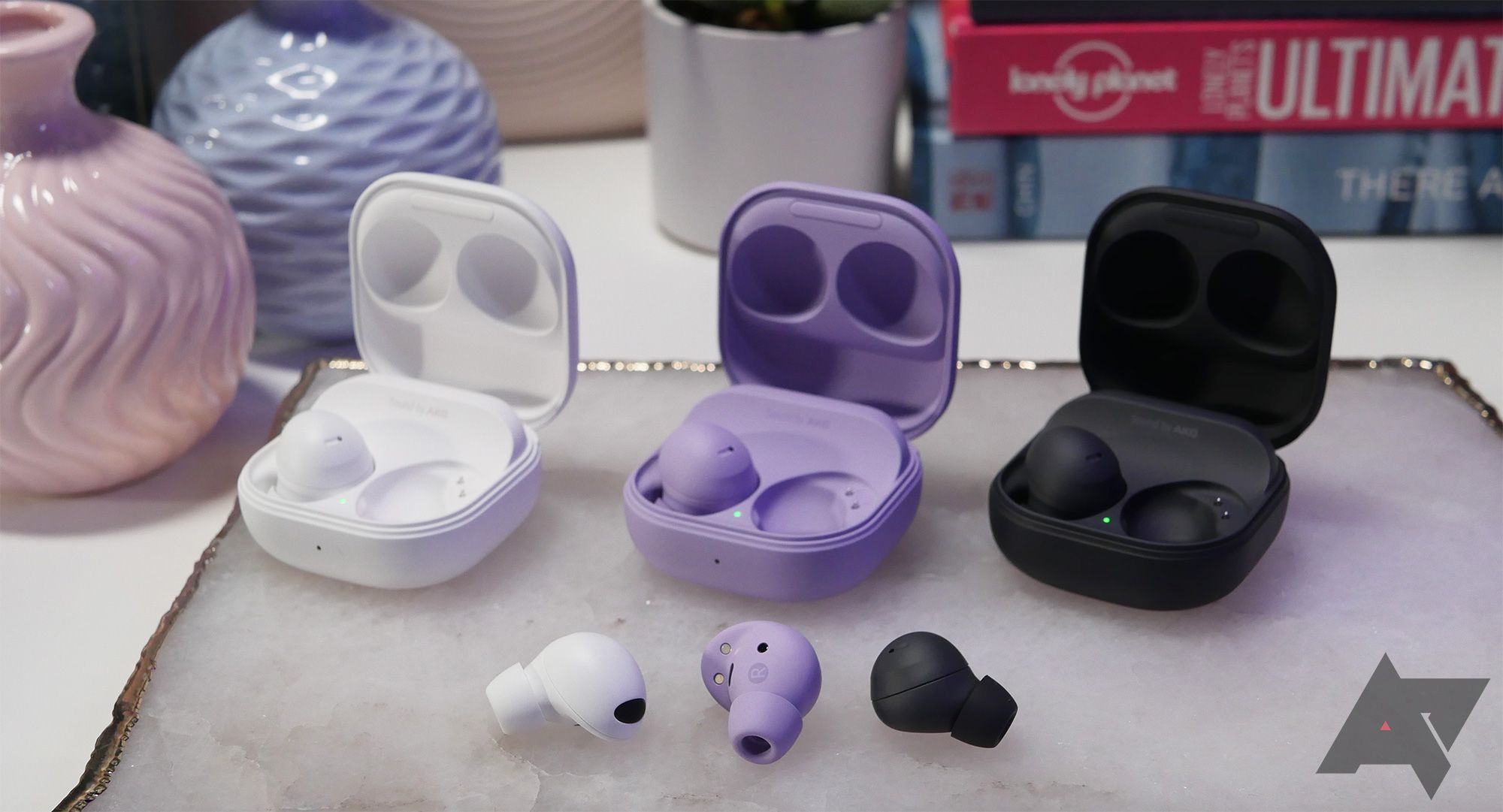 The battery life of both earbuds are nearly the same but vary once you factor in the charging case. For example, the Jaybird Vista 2 earbuds will give you about 8 hours of battery life without ANC, but only about 5 with ANC enabled, which is also about the same performance you can expect from the Galaxy Buds 2 Pro.
The charging case is a somewhat different story, as the Jaybird Vista 2 only has up to 16 hours of additional listening time in the charging case. In contrast, the Samsung Galaxy Buds 2 Pro can reach up to an extra 29 hours of listening.
Both charging cases charge via USB-C or Qi wireless, so you can top up your case and earbuds whichever way you want. If you're looking for quick charging, the Vista 2 will give you about an hour of listening time with only five minutes of charging, and so will the Galaxy Buds 2 Pro.
Which should you buy?
Overall, the Samsung Galaxy Buds 2 Pro are the better set of earbuds. They sound better out of the box, which can be tuned even more with the companion app, they have better ANC that blocks out more noise than the Vista 2, and although limited, they have access to better Bluetooth codecs and the more recent Bluetooth 5.3 protocol.
To fully take advantage of some of those high-quality streaming options, you'll need to have a recent Samsung phone, but it's nice that the opportunity is there for people already in the Samsung ecosystem.
The Jaybird Vista 2 excels at being a workout warrior due to its water-resistant rating and weatherproofing, making it extremely suitable for fitness enthusiasts. So if you're in the market for a pair of earbuds that can handle your craziest workouts and you don't mind the sound quality being a little less low, nabbing a pair of the Vista 2 shouldn't disappoint.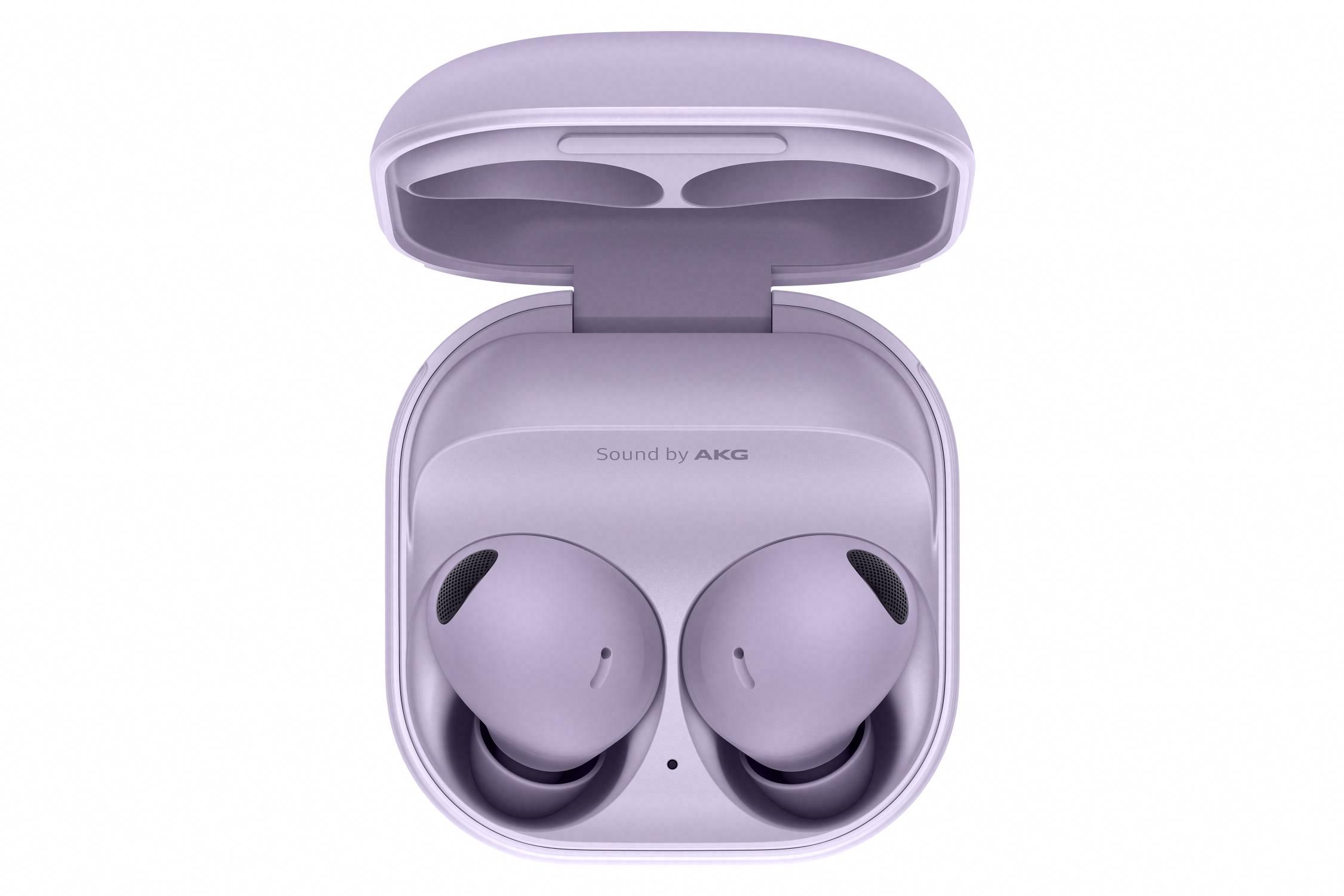 Image source: Samsung.
Samsung Galaxy Buds 2 Pro
The Samsung Galaxy Buds 2 Pro are the better choice for more people because they have better sound quality, ANC performance, and slightly better battery life.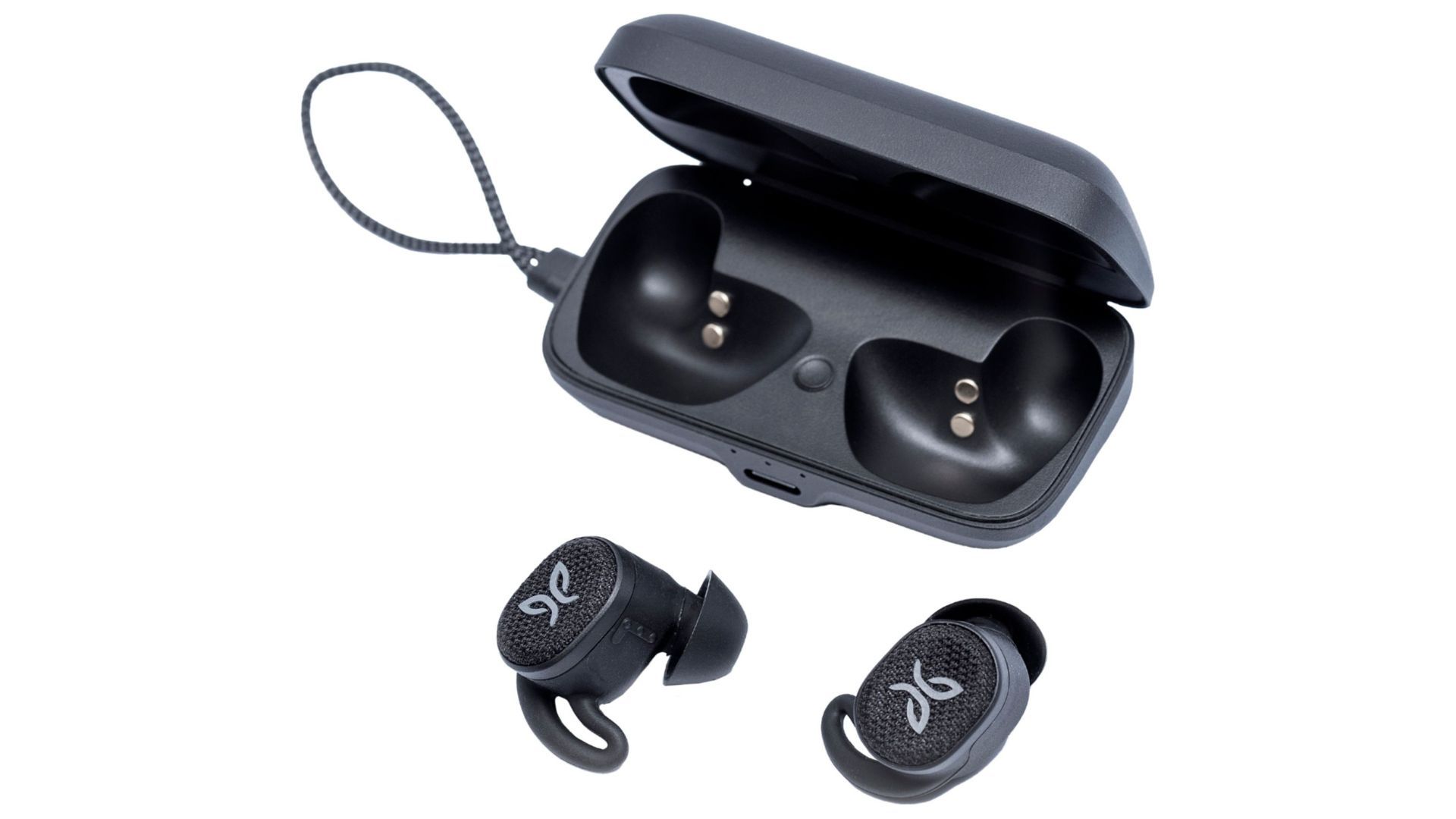 Jaybird Vista 2
While they may not sound as good, they are very rugged, making the Vista 2 the perfect workout earbuds. If you want to hit the gym or the trails with earbuds and don't mind a slight dip in sound quality, the cheaper Jaybird Vista 2 may be an excellent option.