The Samsung Galaxy A53 is a very good mid-range phone with an excellent display, a capable camera, and good long-term software support. Now that the price has come down from its initial launch, it's likely worth picking up over the Moto G Stylus for most people.

There is no other mid-range Android quite as unique as the Moto G Stylus (2022), thanks to its namesake stylus that slides right into the phone. It also has adequate performance and a decent display. However, camera performance could be much better, and the lack of long-term support is a real bummer.

Cons

Cameras aren't great
Display is only 90hz
Only one speaker
Worse software support
Both Samsung and Motorola have been making some pretty stellar mid-range phones for years now, and if you're looking to save a bit of cash on your next smartphone, you'd be remiss not to check out what each company is doing. For example, the Samsung Galaxy A53 brings some of Samsung's signature flagship features down to a more reasonable level. At the same time, the Moto G Stylus (2022) is a little more quirky, offering a stylus to go along with its relatively large size.
| | Samsung Galaxy A53 5G | Moto G Stylus (2022) |
| --- | --- | --- |
| SoC | Samsung Exynos 1280 | MediaTek Helio G88 |
| Display | 6.5″ 1080p OLED, 120Hz | 6.8″ 1080×2460 IPS @90Hz |
| RAM | 6GB | 6GB |
| Storage | 128GB, expandable with microSD | 128GB, non-expandable |
| Battery | 5,000mAh | 5,000mAh |
| Software (at launch) | Android 12 with One UI 4.1 | Android 11 |
| Rear Camera(s) | 64MP f/1.8 primary, 12MP f/2.2 ultrawide, 5MP f/2.4 macro, 5MP 5/2.4 depth | 50MP Primary, 8MP Wide, 2MP Depth |
| Front Camera(s) | 32MP ƒ/2.2 | 16MP |
| Ports | USB-C | USB-C, 3.5mm headphone jack |
| Price (starting) | $450 | $300 |
You'll notice when you look at the spec sheet that both phones are pretty similar, although the Samsung Galaxy A53 seems to have the edge in a few key categories. And even though it started out as more expensive at launch, you'll find that the prices are pretty similar now.
Price, availability, and connectivity
In the U.S., both the Samsung Galaxy A53 and the Moto G Stylus are easy to find at Amazon and other third-party retailers, as well as at each company's own store. While the A53 started out about $150 more than the Motorola offering, you can usually find the A53 for about $300 now, making the price difference much less of a deciding factor. Still, the Moto G Stylus can be found for cheaper — around $225 in some cases — so if saving money is paramount for you, the G Stylus may be the better option.
Regarding connectivity, the Samsung A53 beats out the Moto G Stylus by being compatible with 5G sub-6 and mmWave, making it a great 5G phone for those on a budget. The G Stylus only comes with 4G LTE compatibility, so it's not the phone to get if you want to jump on the newest wireless technology.
Hardware and design: Which comes out on top?
Being mid-range phones means the premium look and feel of glass and metal has been swapped out for mostly plastic chassis on both models, but the screens are still as big as you can find in much more expensive phones. The 6.5-inch on the A53 and the 6.8-inch on the G Stylus will likely require most people to use their hands to reach all the way around the screen when they need to; however, that's about where the similarities end.
The Samsung A53 has the better display because not only is it OLED, so you'll get much more vibrant colors and deeper blacks than the IPS panel on the Moto G Stylus, but it also has a refresh rate of up to 120Hz. This makes scrolling, navigating the OS, and gaming feel so much smoother and sharper. Still, the Moto G Stylus has a 90Hz refresh rate, and casual consumption is pleasurable to the eye. Both phones feature a full 1080p display, which isn't always a guarantee in the world of budget phones.
Mid-range Android smartphones don't typically include impressive cameras, which is the case with the Moto G stylus and Galaxy A53; however, the A53 delivers better photos.
Moto G Stylus camera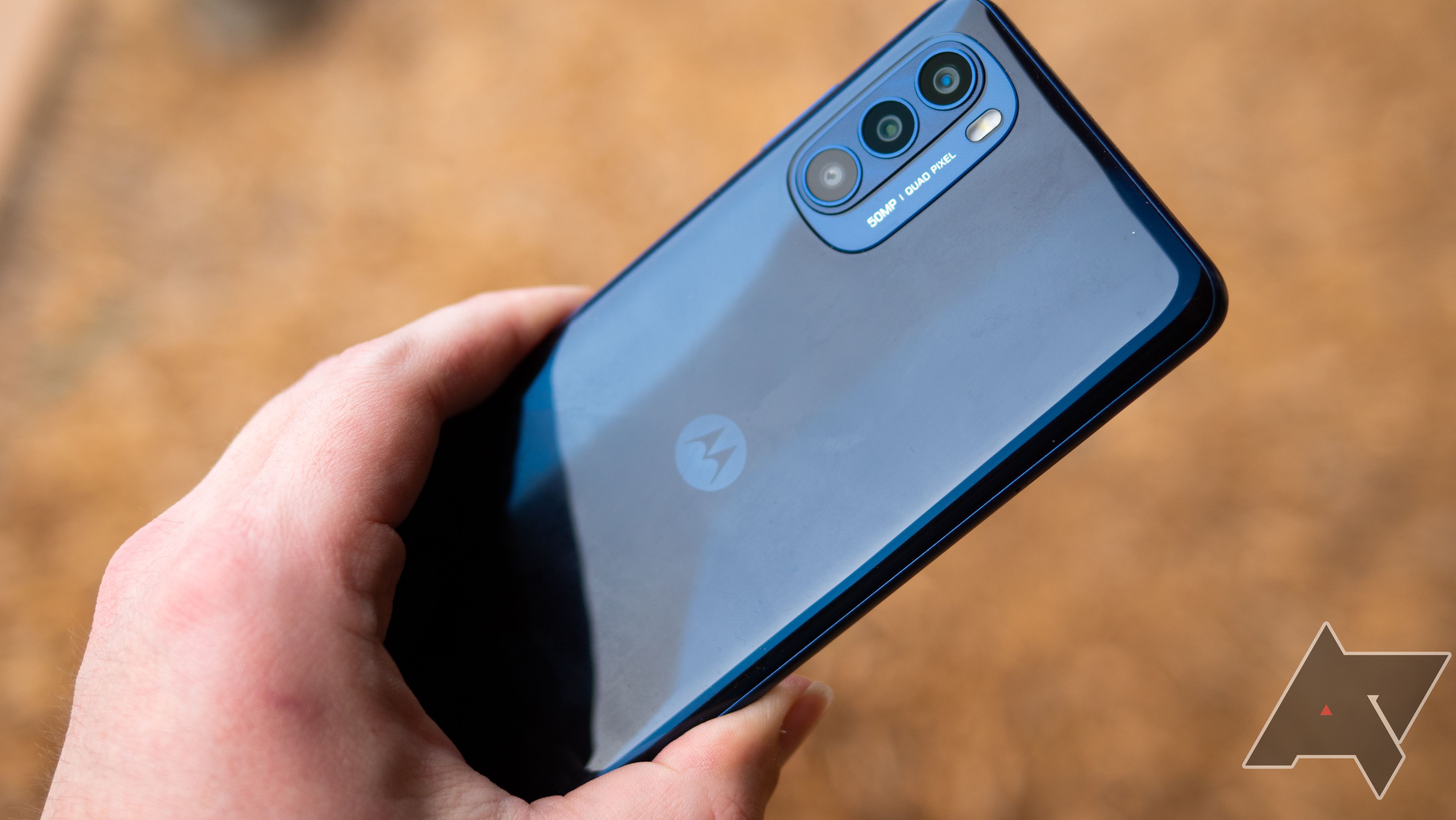 The Moto G Stylus' 50 MP primary rear camera only lets you shoot with all those pixels in the "Ultra Res" camera mode; otherwise, it shoots in 12.5MP via pixel binning. While that's nothing shocking, the quality of those pictures is fairly middling. Photos in Ultra Res mode seem a little too soft, and photos with pixel binning seem too artificially sharp. Low-light performance isn't too bad, though, as long as you aren't trying to capture anything in motion.
The camera results don't get much better as you move over to the other lenses, a common theme in phones that like to tack on as many cameras as possible. But if you're not overly picky with your smartphone photography and don't mind a bit of a post-editing job, the Moto G Stylus is a decent camera to carry in your pocket.
Galaxy A53 camera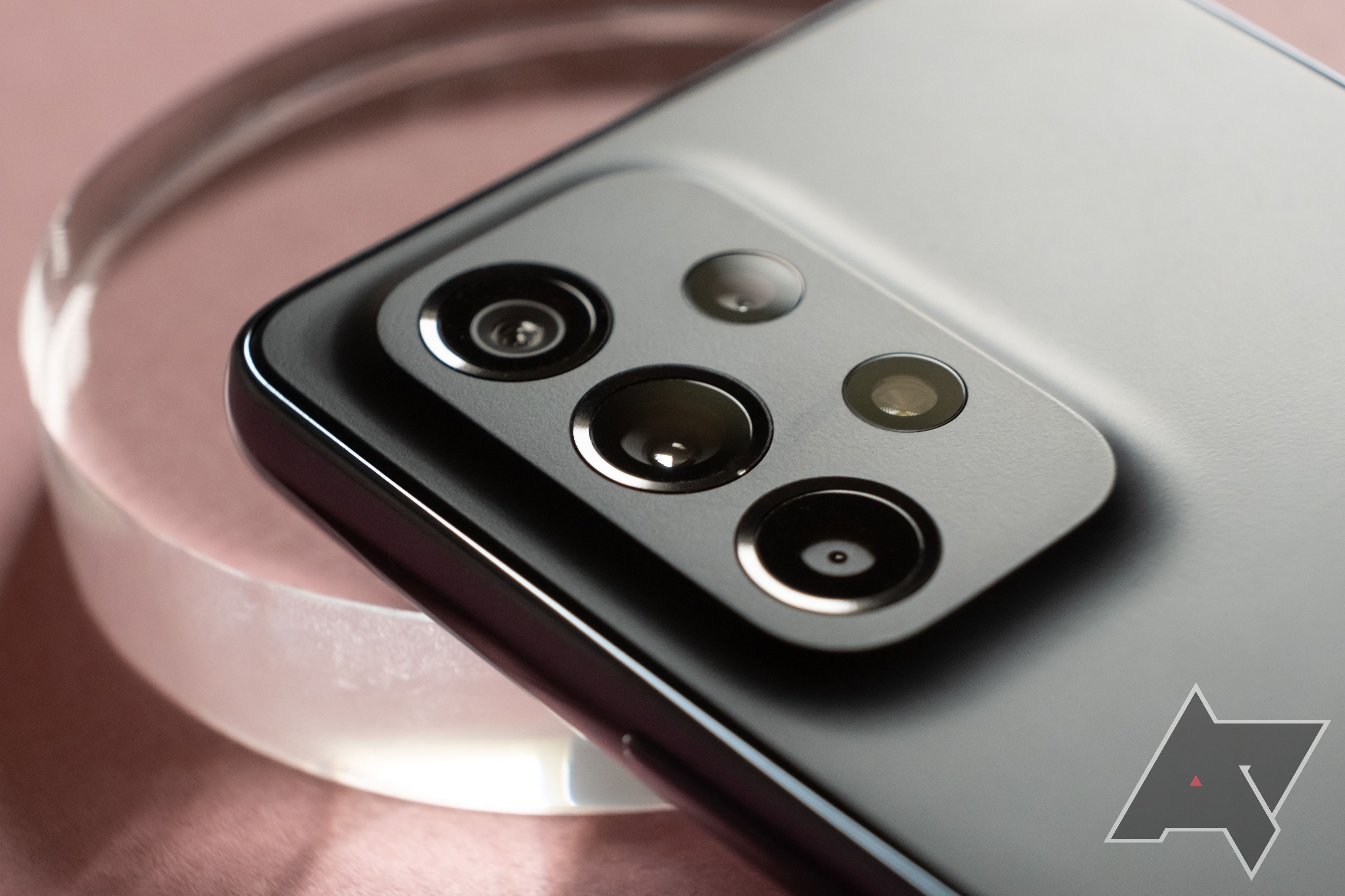 The Samsung Galaxy A53 has four cameras on its rear, and although the 5MP macro and 5MP depth cameras aren't worth using, the primary 64MP shooter performs well enough in good lighting conditions. On a nice sunny day, you'll get photos that are sharp, colorful, and full of contrast; the same can't be said when the lights are low, though. Low-light performance is not great and will often produce pretty noisy pictures. Not to mention, any motion without proper lighting will turn into a blurry mess.
When it comes to the selfie shooter, we much prefer the Samsung Galaxy A53, especially because the Moto G Stylus has an aggressive beauty filter that doesn't seem to be able to be turned off.
All in all, you likely aren't looking at some of the best budget Android phones in hopes of a stellar camera, but if taking pictures with your phone is essential, it's likely better to go with the A53.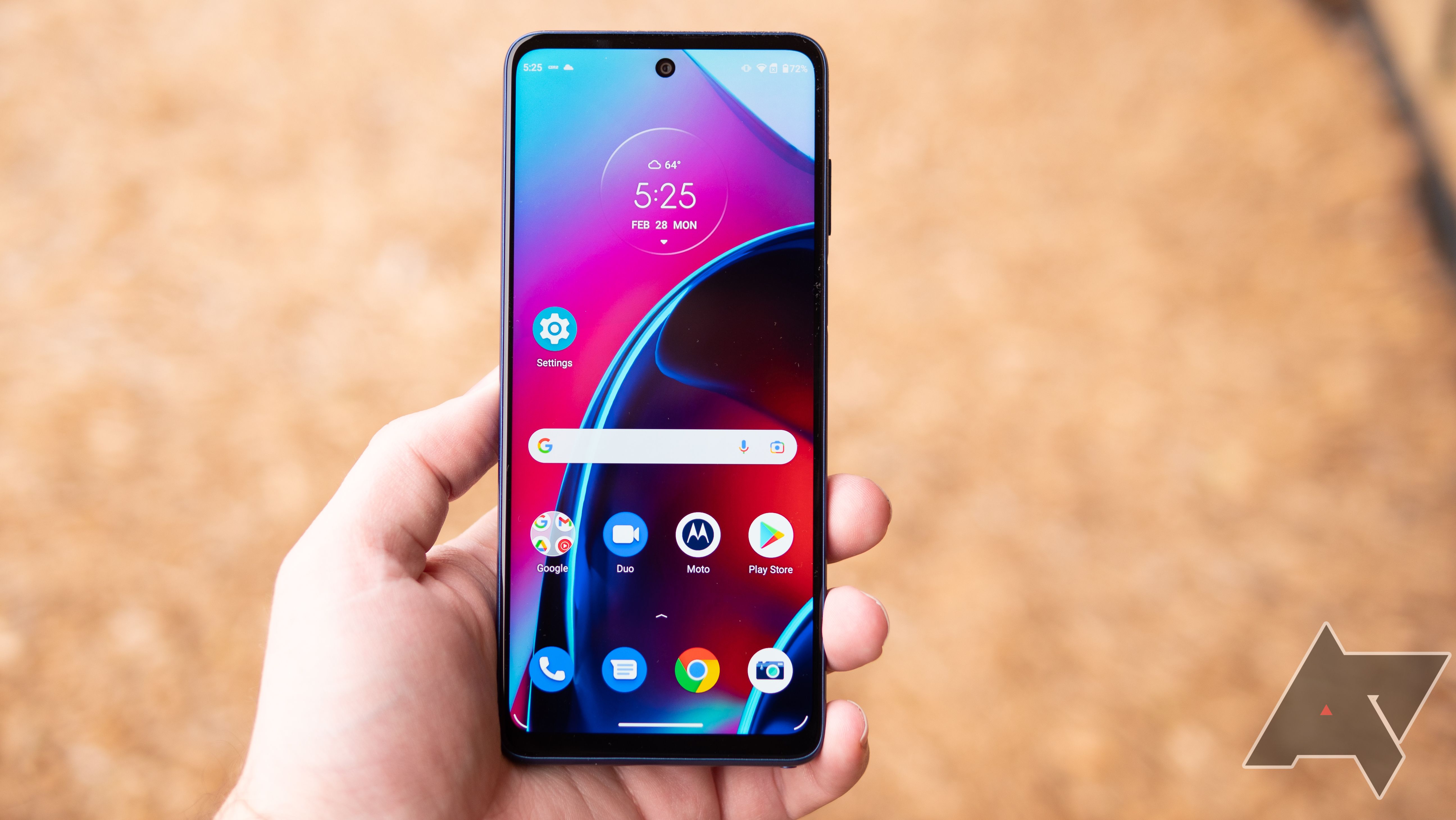 Battery life and charging
You may have noticed that both phones have the same size battery — 5,000mAh — and that means that with moderate use, you'll be able to squeeze 48 hours or more out of each phone. But, if you're heavily using your phone, you may want to top it up every night.
While the battery life is about equal, the same cannot be said for charging speed, as the Moto G Stylus can only charge at a max of 10w — much slower than the 25w charging speed of the Galaxy A53. Neither phone supports wireless charging, but that's no big surprise due to their plastic construction.
Speakers: Sound off
The Samsung phone comes with a dual speaker setup — one in the earpiece and one on the bottom edge of the phone — while the Moto G Stylus only has one speaker. If you're watching movies, playing games, or anything else without a pair of headphones at all, the A53 will sound louder, fuller, and a bit better. However, the Moto G Stylus still has a 3.5mm headphone jack, something the Samsung Galaxy A53 doesn't offer, so if you have a pair of wired headphones, you'll be able to plug them into your Moto G Stylus.
Software and performance
When it comes to performance, both phones are more than capable of running all those day-to-day tasks you usually do. Scrolling through social media, playing casual games, and moving around their respective versions of Android all feel pretty smooth. However, in our review of the Samsung Galaxy A53, we did notice the camera app to be a tad slow when taking photos. Other than that, both phones will work how you expect. You aren't going to be running AAA games like Apex Legends Mobile or Genshin Impact, but getting through all your basic tasks shouldn't be much of an issue.
Regarding software updates, the Galaxy A53 has a bit of an edge over the Moto G Stylus, and that's because Samsung has stepped up its phone support over the past couple of years. Though it launched with Android 12, the Galaxy A53 already has the Android 13 update and should be getting more major updates in the future, as well as five years of security patches.
The Moto G Stylus (2022) launched with Android 11 and will be upgraded to Android 12, but that's it as far as major operating system updates go, even though you'll still get security patches for three years. For a mid-range phone, the G Stylus is not terrible, but Samsung has set the bar so high in terms of ongoing software support.
Which should you buy?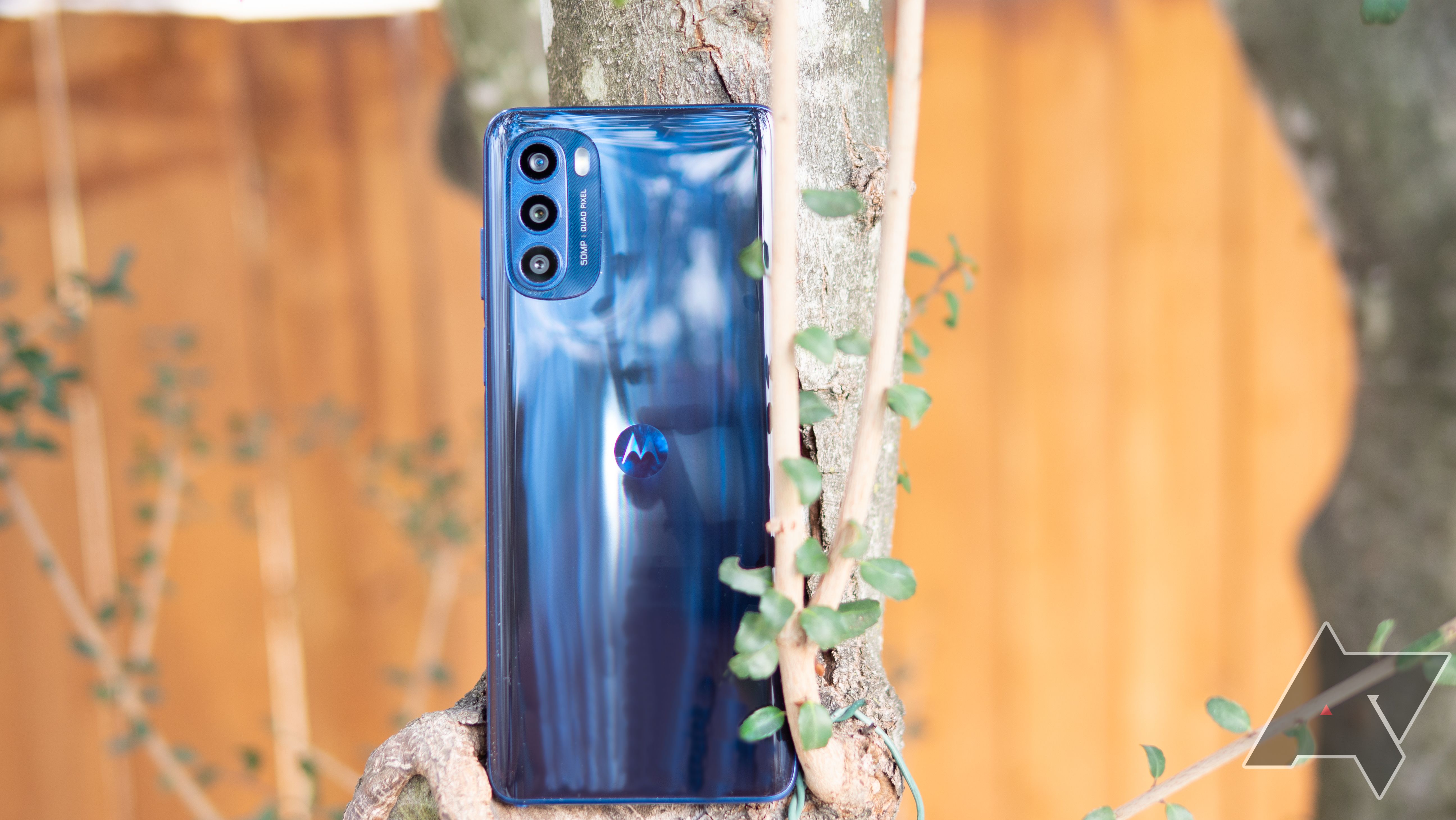 With the two phones now being much closer in price than they were at launch, it's hard not to see the Samsung Galaxy A53 as slightly superior. Its camera performance (even with sluggish software) is better, it has more long-term software support, and its display is top-notch for a phone in this price range.
The Moto G Stylus (2022) has one thing going for it that Samsung just can't beat: a stylus. If you like big phones and like having a stylus, the Motorola phone is your best option without having to pay a premium. Plus, it's not just a gimmick; there are a few good optimizations for it, like palm rejection when the stylus is in use and an optional quick-access menu pops up when you take the stylus out.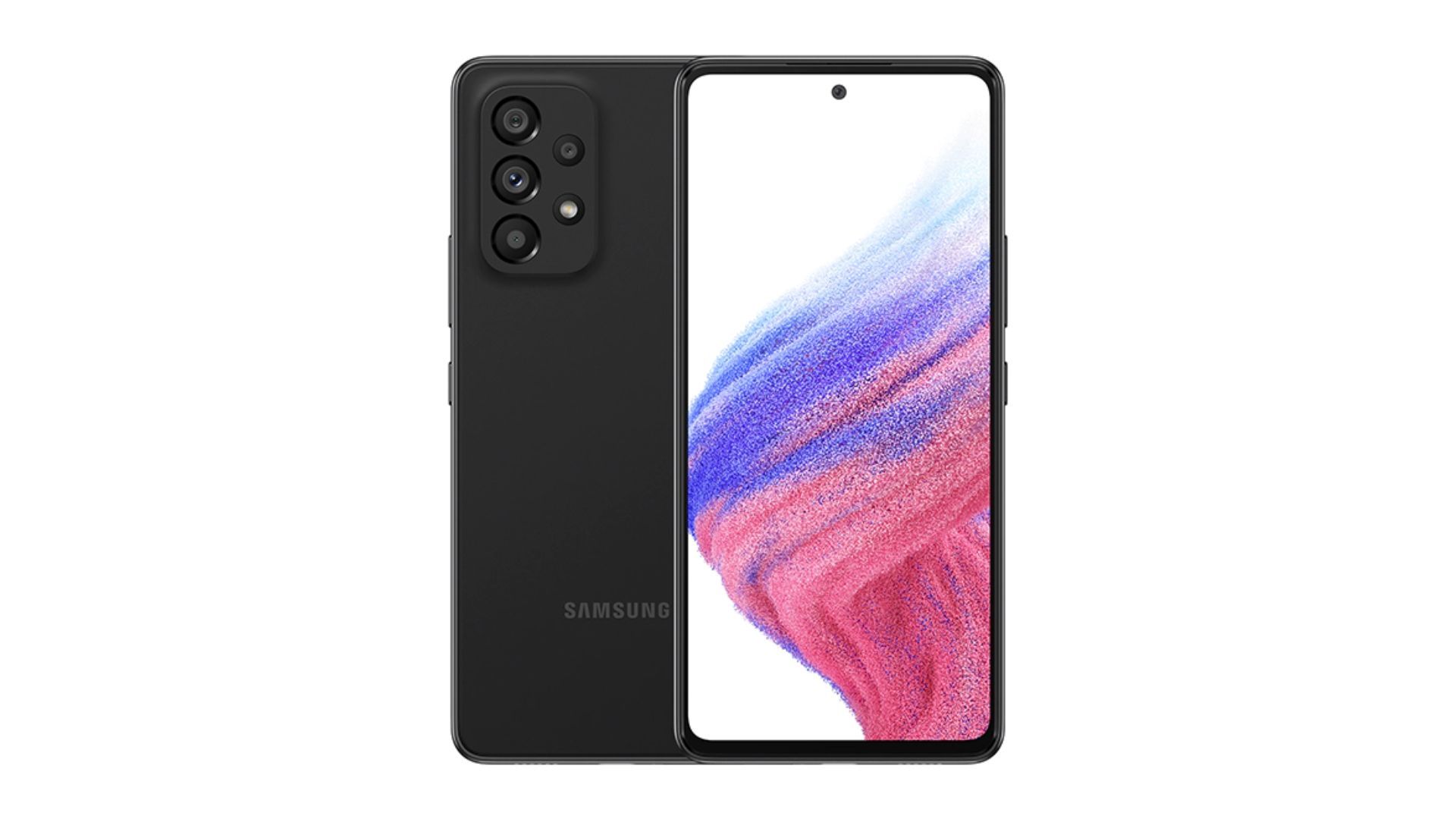 For most people, the Samsung Galaxy A53 is an excellent mid-range phone. With a fantastic display and great software support going into the future, it's a great way to buy a capable phone and save a little money.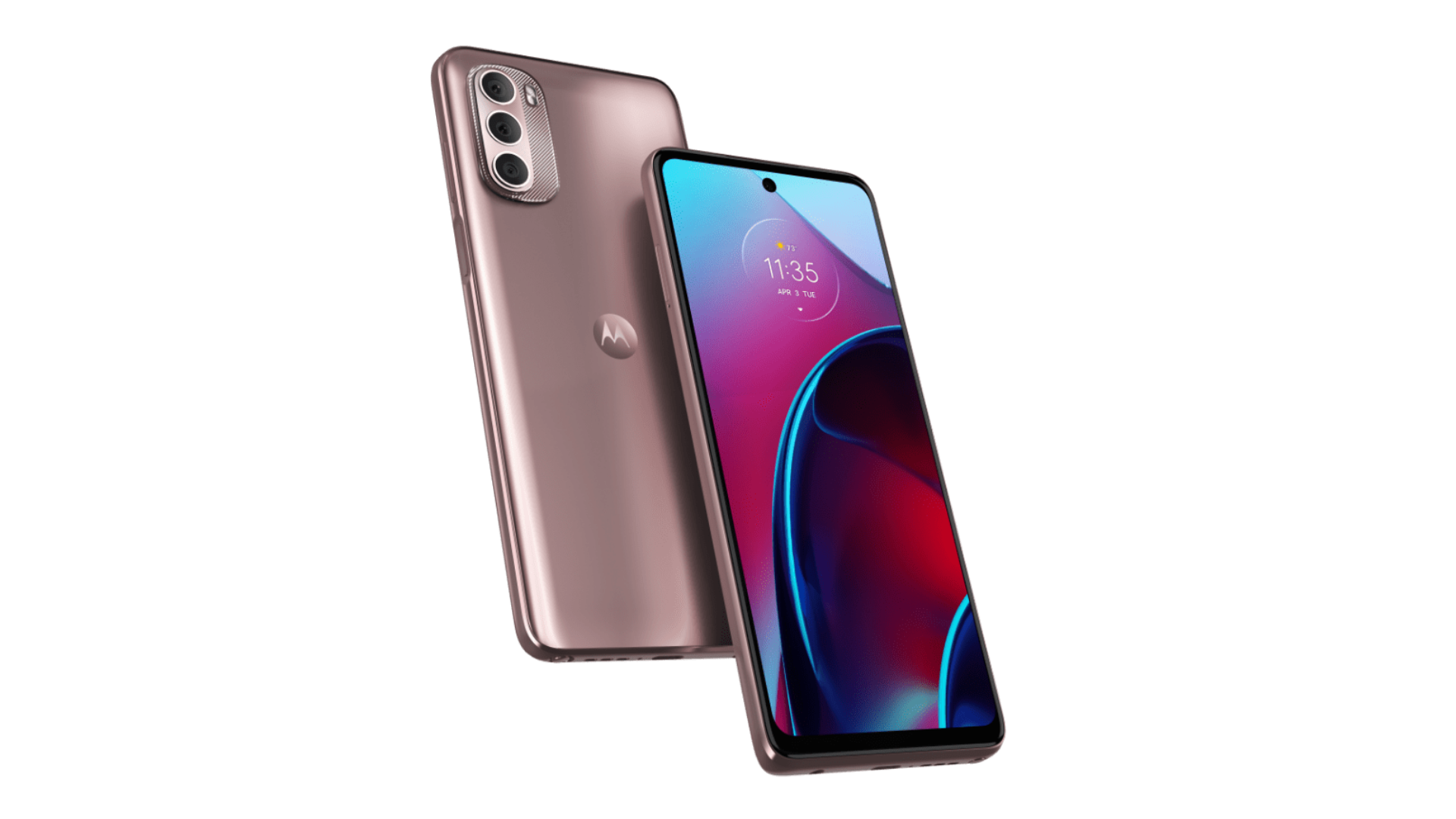 The Moto G Stylus (2022) is a perfectly fine mid-range phone, and even though the cameras are a little disappointing, its inclusion of a stylus makes it unique in the budget phone space.